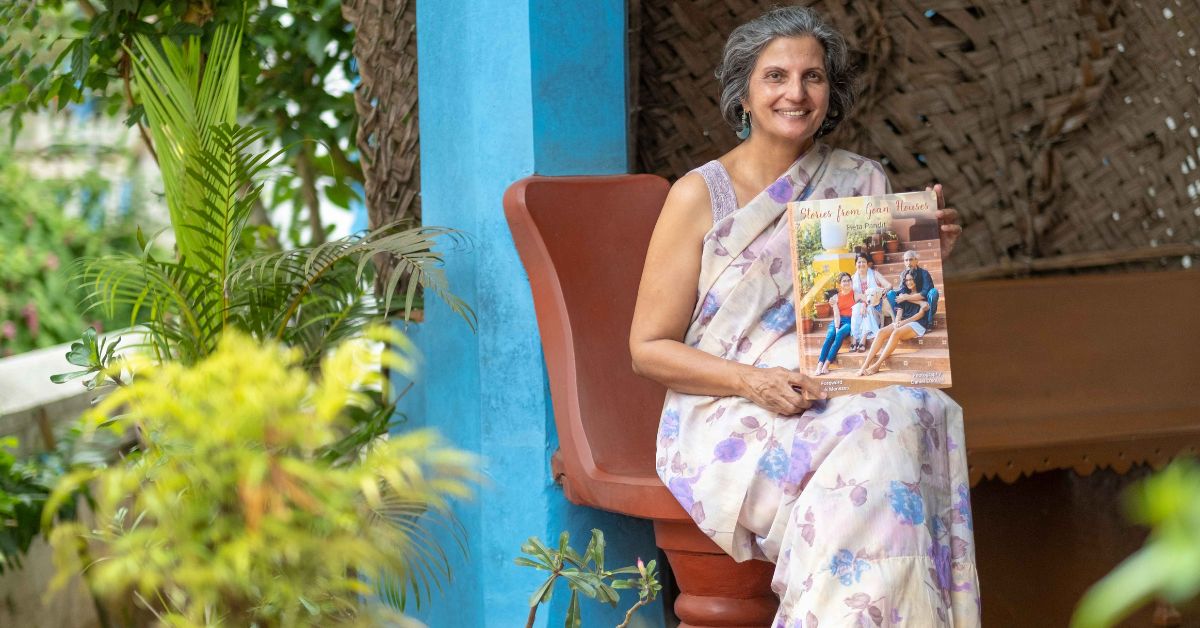 Heta Pandit's book is a testimony to the beautiful evolution of Goa through the ages; its food, its culture, and its families. Here's a look.
In a palatial spot in Candolim, along the touristy beachy belt, there lies a house that seems untouched by time. The 'Costa Frias House' has essayed the role of a safe abode for Nirmala Costa Frias and her family who have been living here since she got married in 1969.
Speaking about the bygone days, Nirmala recounts them as magical times. "The sala [living room] and the dining room was the space where the family entertained guests, so these two rooms were elaborately decorated and embellished. Our house is probably the only house in Goa with the wash basin in the dining room made of pink marble, specially imported from Carrera in Italy."
As she goes on about the memories the home has held through the years, her son Jose is hard at work these days, trying to put together the family tree. He says their tree is "unique" as it mentions the daughters' names too, unlike others that focus mostly on male lineage.
While the Costa Frias family home has been witness to many generations of the family and their joys and sorrows, it is one of the many homes in Goa that has these legacy stories etched into its veins and cracks.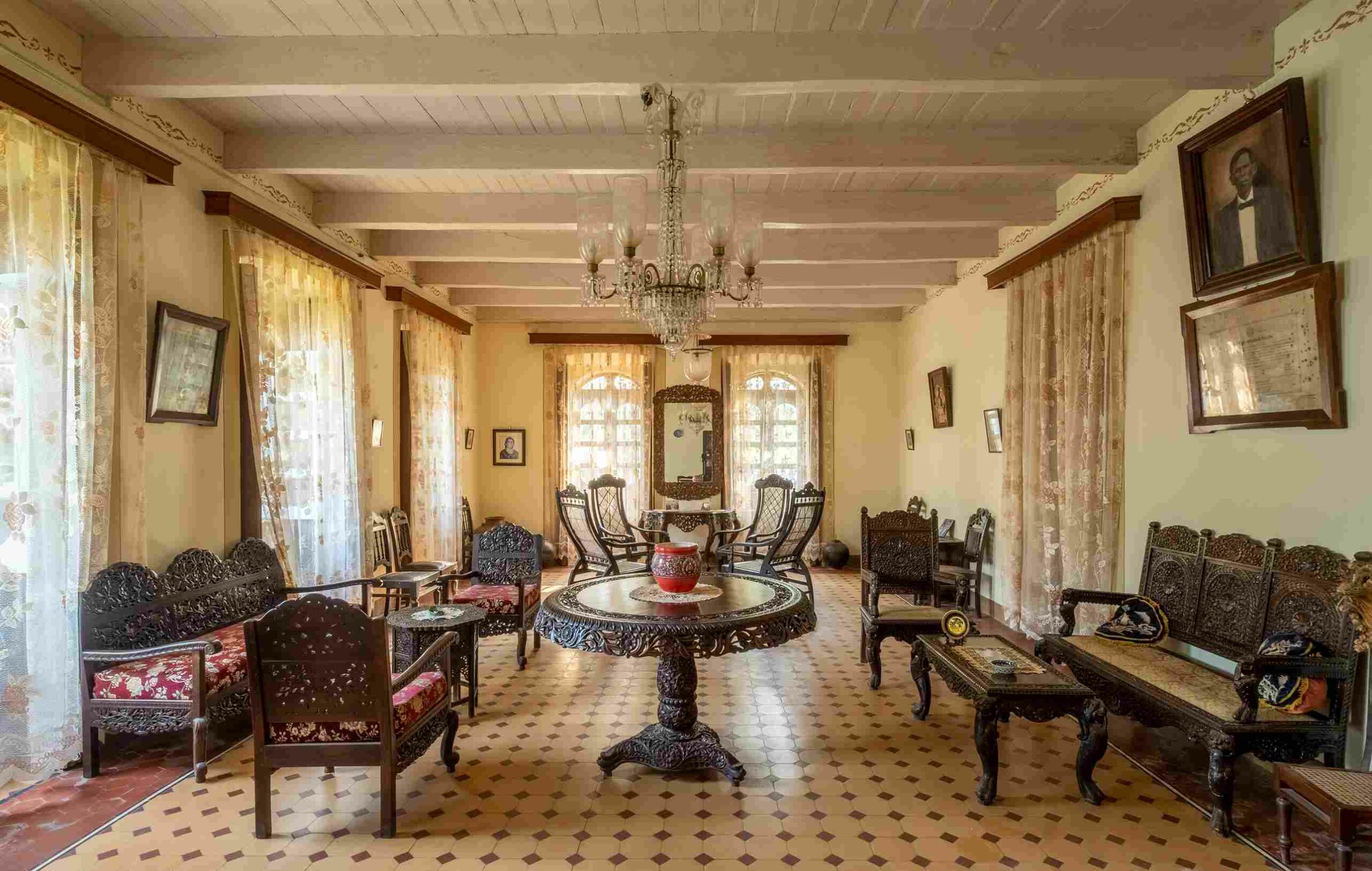 Heta Pandit's book 'Stories from Goan Houses' is doing justice to bringing these stories to light. It shows the world that Goan homes transcend beyond being spots to point and marvel at while on a holiday, but rather they are time capsules that hold different worlds within their brightly painted facades.
At 69, Heta who grew up in Baroda says she defines herself as a pioneer of sorts.
"I worked with Dr Jane Goodall on a chimpanzee research station in Tanzania, East Africa; worked as a volunteer in the environmental field pioneering the saving of several monumental buildings in Bombay; then left for Munnar to work in the tea gardens after the 1993 communal riots in Bombay," she says, adding that she played the role of the country's first women tea plantation managers along with her cousin.
It was in the year 1995 that Heta moved to Goa, a place that would come to mean a great deal to her in the years to come. Today, having lived here for 28 years and counting, Heta says it's been a journey. She has 11 books authored on Goan heritage to her credit, along with being the founder of the Goa Heritage Action Group.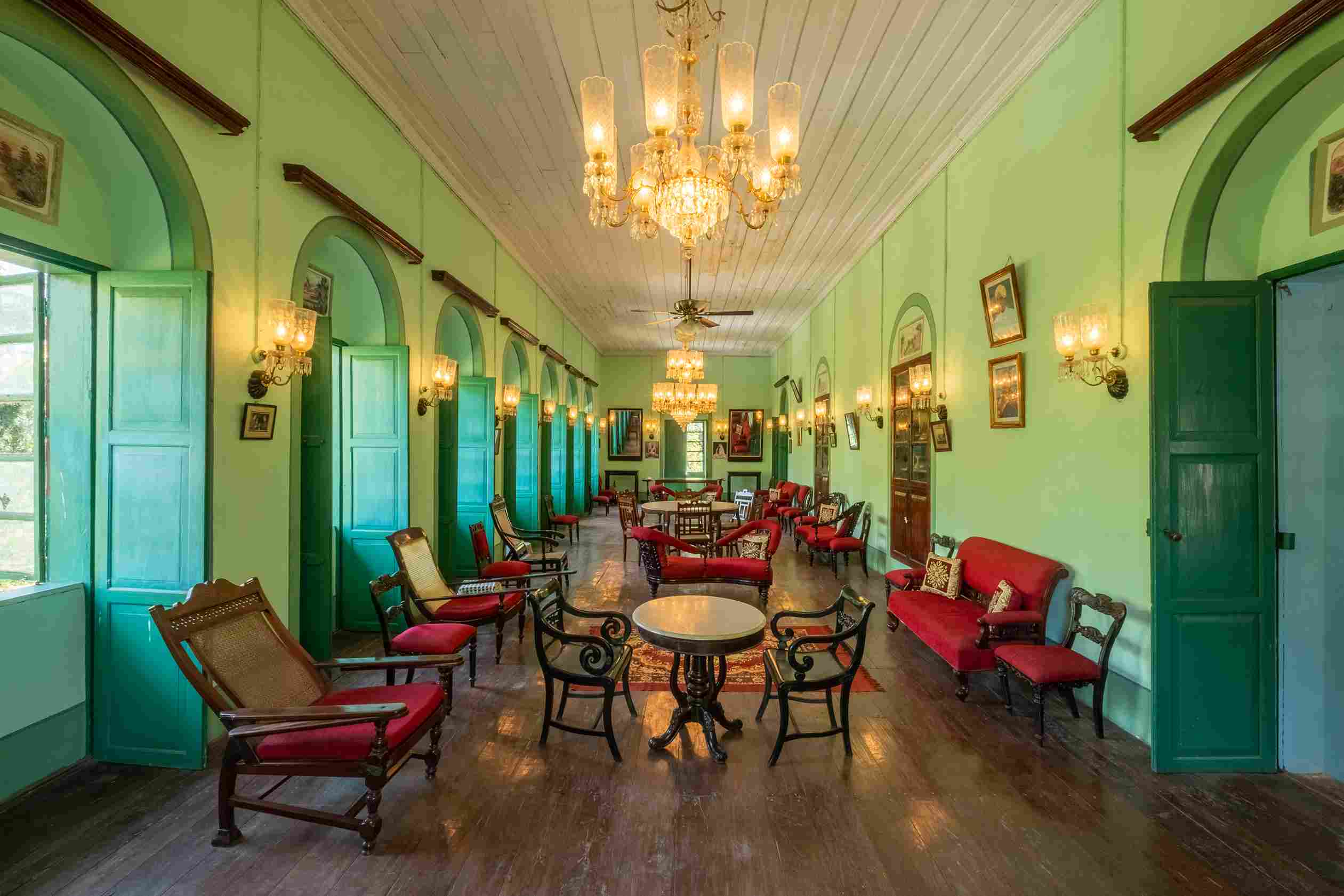 A Goa of yesteryear
Having been a spectator of the evolving Goan culture, Heta says the changes she has witnessed have by far been positive. "That is, there is more awareness that Goa is more than a party destination, and that it has a history and culture that is unique and extraordinary. Even Goans have begun to sit up and take notice of the uniqueness of their own culture outside of their inner circles."
She points to evidence of this in her personal experience. "When I worked on 'Houses of Goa' way back in 1998, there was very little trust. People did not know us. They did not know what goes into a book. They were shy about sharing. The world has changed a lot since then."
She speaks of how people she had known for years now suddenly wanted to share their stories, the histories of their families.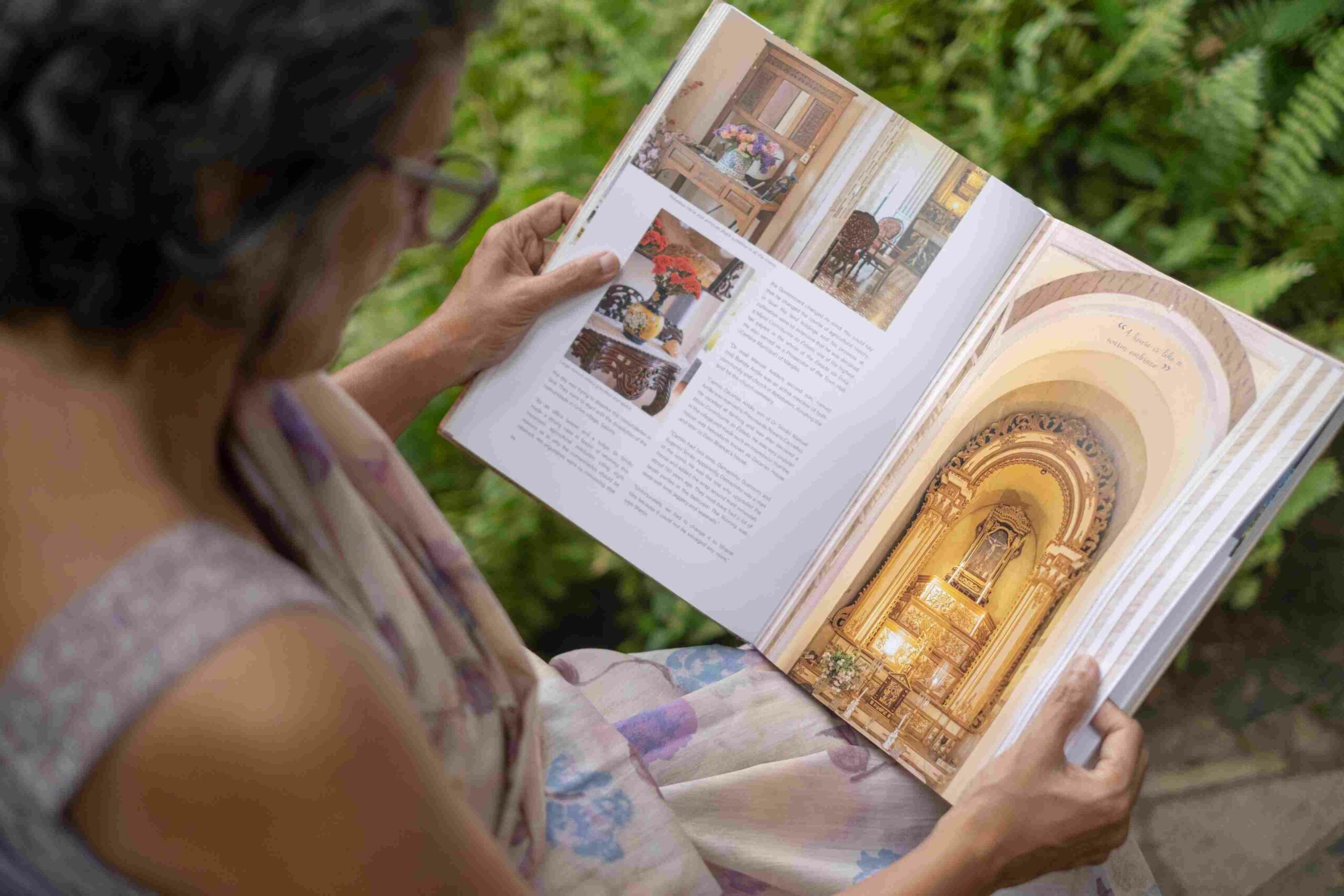 "There is also the story of their struggle and the challenges they faced trying to preserve and protect their beautiful homes. In the past, they were ashamed of sharing these challenges with the world. They were ashamed of saying that they were facing financial difficulties, but now that they have overcome these challenges, they want the whole world to know about it. They are proud of their achievement!"
'Stories from Goan Houses' weaves the tale around 21 select homes in Goa to tell stories that have never been told before — legends associated with the house; the trials and tribulations; and the love and care that has gone into the preservation of not just the house but the house as a crucible of Goan culture.
Tracing these stories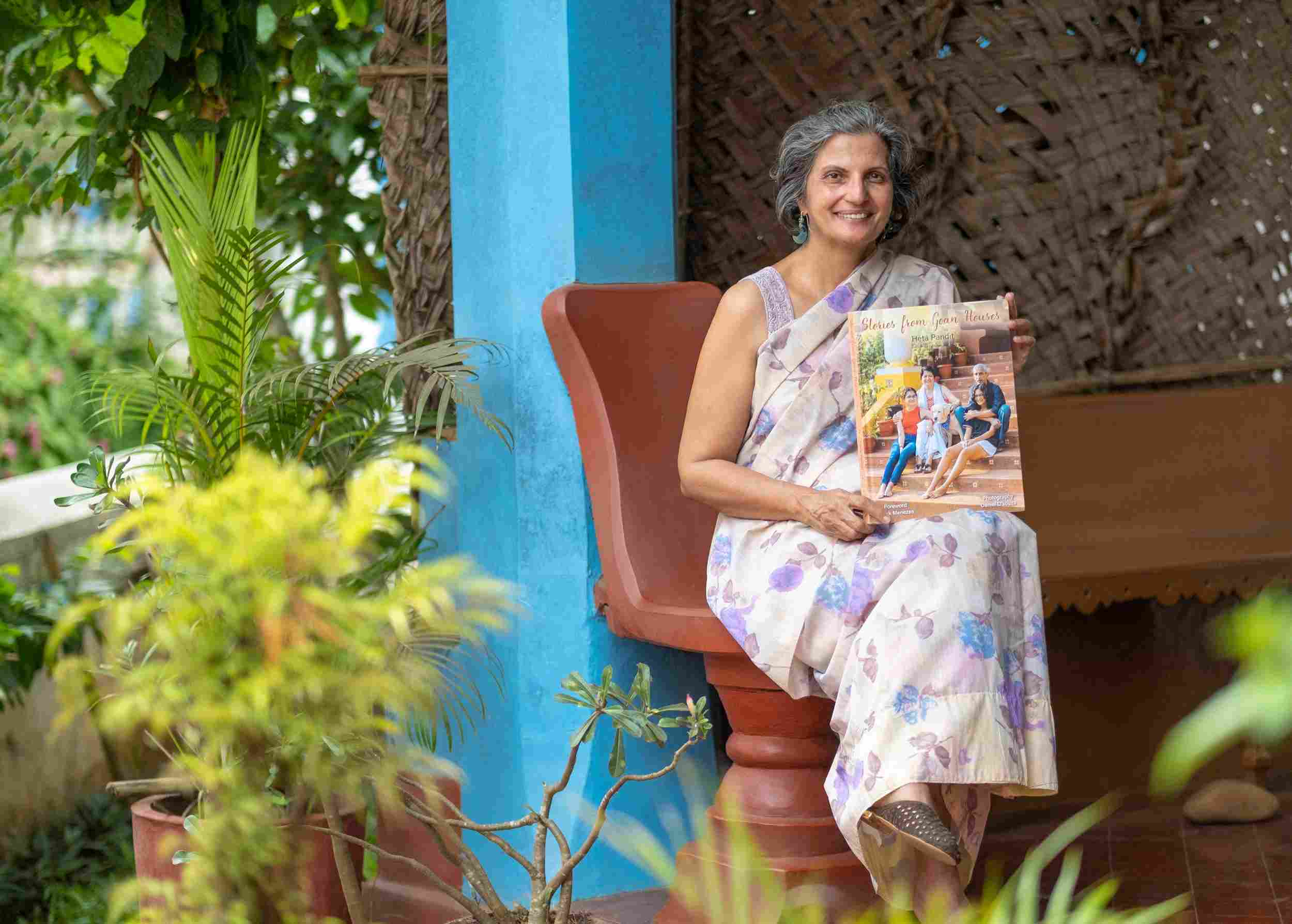 Through the pages of the book, it is evident how homes are sometimes more than simple brick and mortar, but gatekeepers of secrets, silent watchers of family traditions, and sometimes even members themselves.
The 21 families chronicled in this book have novel tales that they recount to Heta, which she shares with the world.
For instance, the Gaunekar House in Bandora with its facade of yellow ochre and burnt clay is 250 years old, and the children recount how they grew up going for rides in British-made trucks down the road. It is only recently that the family switched to modern stoves from the traditional wood fire ones.
Another story is of the Dempo Nivas in Calapur, inhabited by the Dempo family. Yogesh, who grew up in this home echoes the thoughts of the family when he says, "I am who I am today because of this house."
A common thread that binds the 21 homes is that of family and unity.
For instance, at the Nadkarni House in Sattari, the family believes in the principle that was passed down through their generations — staying under one roof.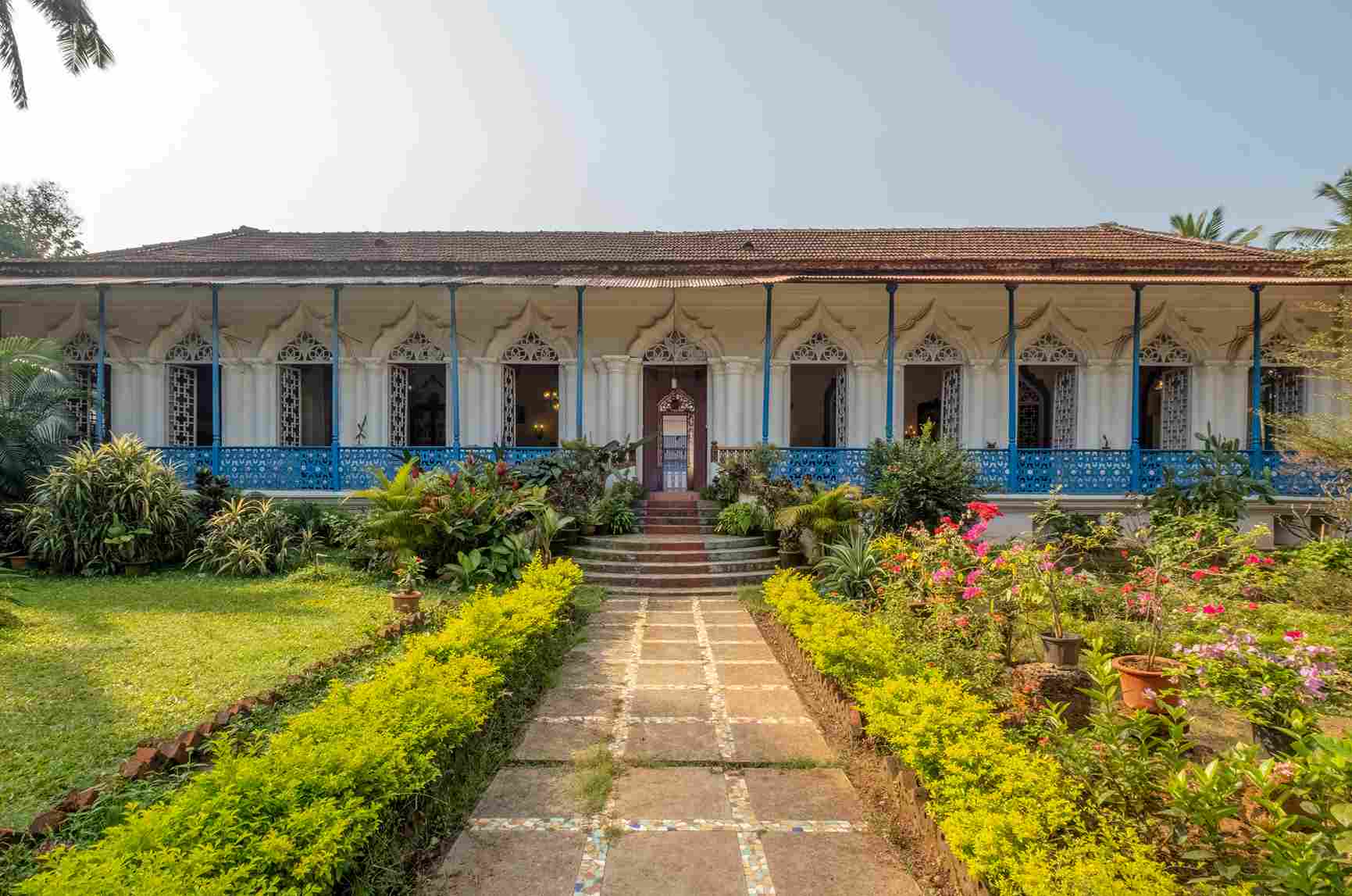 Sandeep Nadkarni, one of the members recounts how his growing-up years sometimes had 30 kids of the same age under the same roof!
The best part about these stories, says Heta, is that they let her in on a part of these people's lives. For instance, Sandeep shares in the book that the home had two unwritten rules — chicken would never be cooked in the house and a first floor would never be built.
While some homes are known for being close-knit, there are others that are known for opening their doors to just about anyone who wishes to come in and spend a moment. One such home is the Kelekar House in Priol, which is filled with the book collection of the Gandhian activist and famed author Ravindra Kelekar. Architect Girish Kelekar, his son, has now opened their doors to scholars, visitors and students who wish to immerse themselves in the legend's writing.
The book also tells the tale of the Kamat House, the family who set their home in an old bead factory in the 18th century; the Dada Vaidya House, where Dada Vaidya, a pioneer of Ayurvedic medicine, practised; the Sanvordekar House — which housed 125 people under its roof at the same time — among others.
While these are glimpses into these homes and their stories, you can read the entire tale in Heta's book, here.
Edited by Pranita Bhat
We bring stories straight from the heart of India, to inspire millions and create a wave of impact. Our positive movement is growing bigger everyday, and we would love for you to join it.
Please contribute whatever you can, every little penny helps our team in bringing you more stories that support dreams and spread hope.