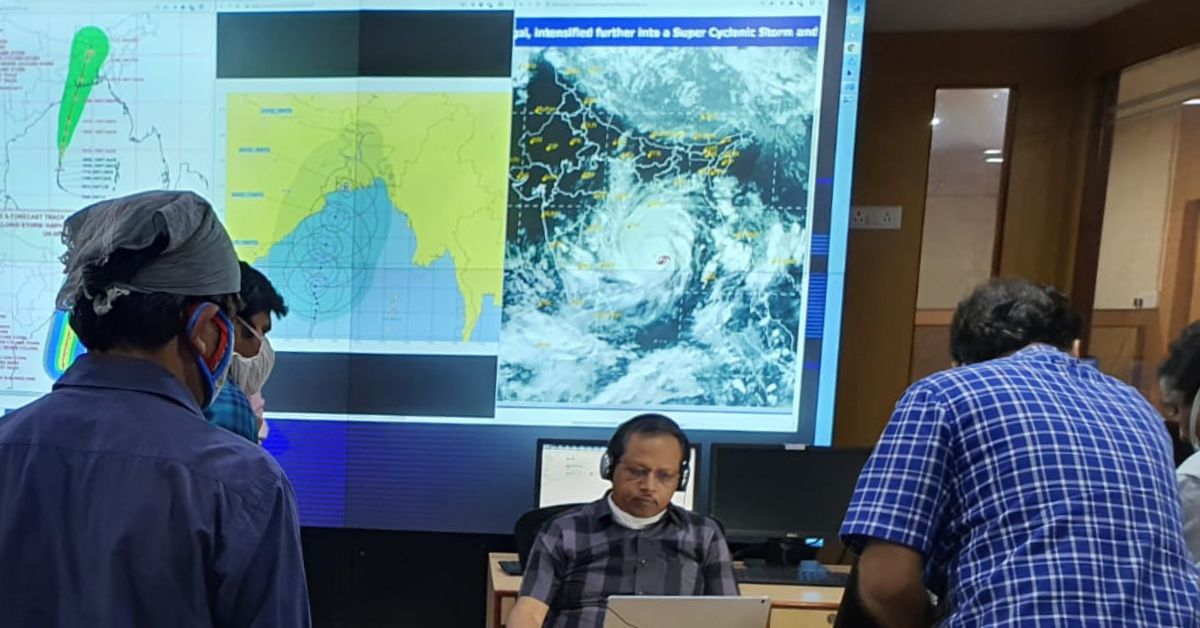 Odisha's disaster management response has been hailed countrywide over the years, and among the key personnel behind this is IAS officer Pradeep Kumar Jena, who has seen the state through many interventions that have saved thousands of lives.
The coastal state of Odisha has faced the wrath of cyclones almost every year. Over the last two decades, the state has faced numerous devastating cyclones including the Super Cyclone (1999); Phailin (2013); Hudhud (2014); Titli (2018); Fani and Bulbul (2019); Amphan (2020); Yaas, Gulab, Jawad (2021); and Asani (2022).
Among these cyclones, the 1999 Super Cyclone ranks among the worst natural disasters in the country. It took the lives of over 10,000 people in the state. Cut to 2022, no lives were claimed to be lost due to the latest cyclone Asani.
Among the key personnel behind this radical change is IAS officer Pradeep Kumar Jena, who has managed 10 cyclones, seven of which have been in the last four years.
"Odisha is a coastal state and is bound to have cyclones. But that does not mean thousands of people should die. It is our responsibility to ensure every life is safe. We adopted a zero-human casualty mission and it took us 20 years to achieve that," he tells The Better India.
We sat down with the IAS officer to understand his handling of disaster response management, preparedness, and a model that other cyclone-vulnerable states could adopt with Odisha's learnings.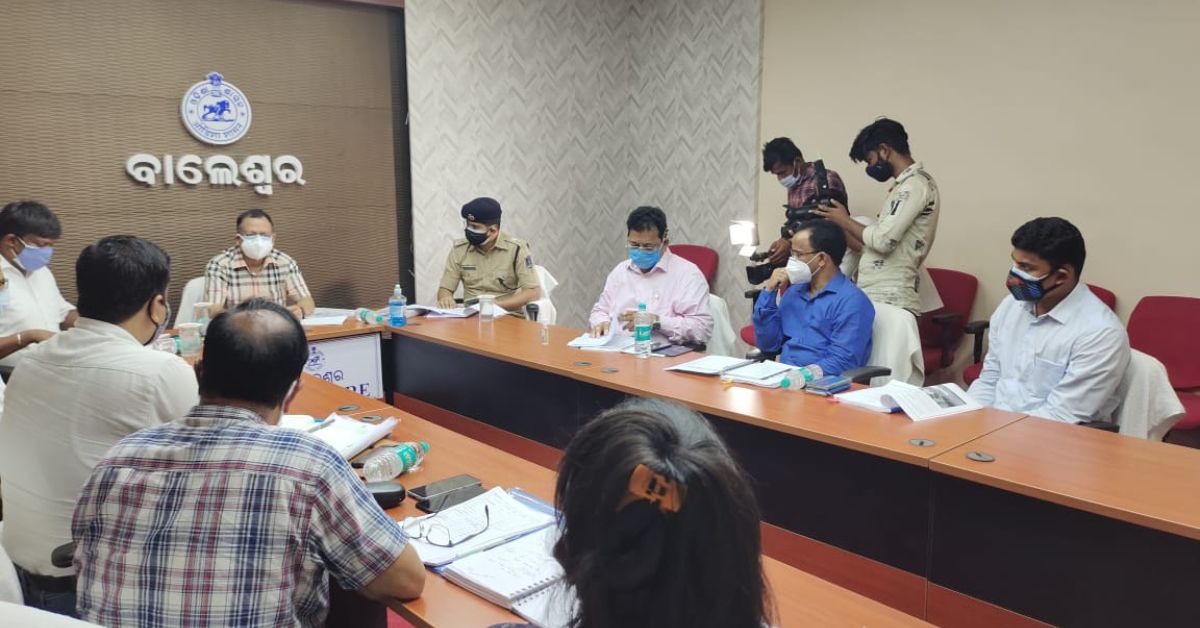 20 years of learning
Born and raised in Balijhati village of Dhenkanal district, Jena has been in the service since 1989.
During his tenure, he has been a collector, principal secretary of the Water Resource Department, special relief commissioner and principal secretary of the Rural Development Department, and managing director of Odisha State Disaster Management Authority (OSDMA). Currently, he is serving as the Chief Secretary to the state government. Through these years, he has been intrinsic to the state disaster response.
The 1999 Super Cyclone marked a turning point in disaster preparedness and evacuation mechanism in the state. "Back then, we lost so many lives. The next cyclone that hit Odisha was in 2013. Nearly six lakh electricity poles and 34,000 kilometres of power line got damaged. For the first time in Indian history, we were able to mobilise 7,500 people to restore power in six weeks," says the 59-year-old.
"Every cyclone is different. One cannot have a textbook solution to managing any cyclone response. After every cyclone, we analyse what went wrong and what went right. We discuss those to further prepare ourselves for disasters," he says.
For instance, the year 2020 brought a double whammy when the state was battling COVID-19 and cyclone Amphan. "We did not have previous knowledge of managing a cyclone during a pandemic situation. There was nobody to learn from. During the period, on the one hand, we asked people to stay at home, a few months later, we were suddenly asking them to come out and stay in the common shelter," he says.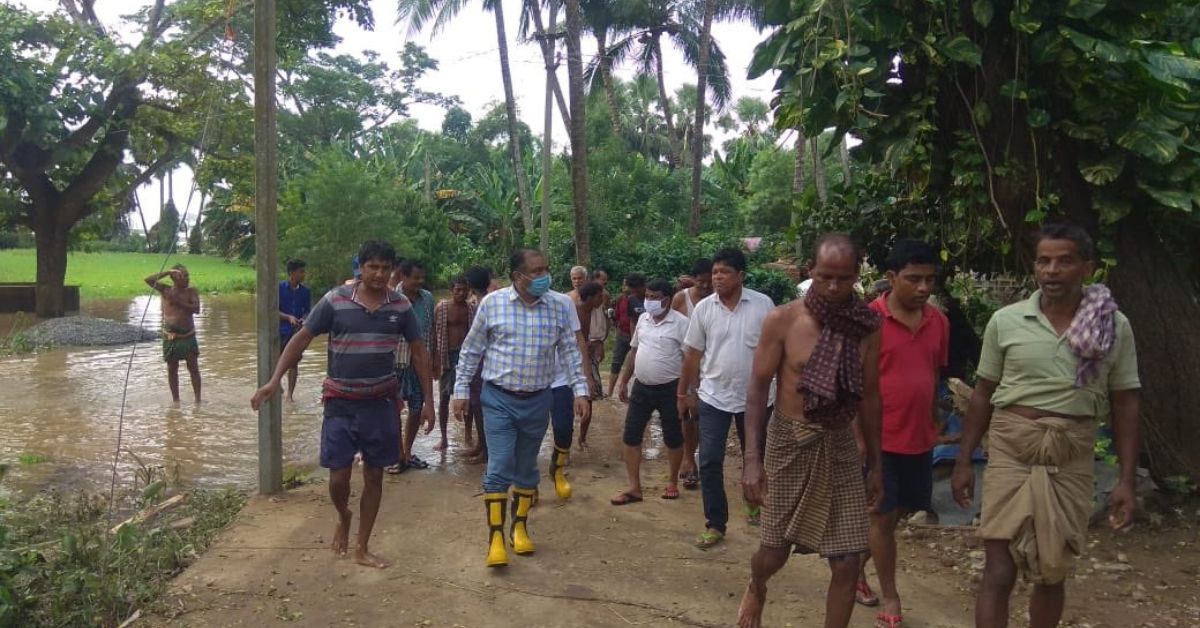 According to OSDMA data accessed by The Better India, there are 879 dedicated multi-purpose cyclone shelters in the state. Jena says each shelter has a capacity to accommodate up to 3,000 people.
"But we were very worried as there was a high chance of a rise in cases. In addition to these shelters, we converted school and college buildings and mobilised 2,400 odd shelters so that people are able to follow guidelines. We asked collectors to house only 20-30 people in a room. As a result, the infection did not spread and we managed the cyclone without any causality," he adds.
Recalling an incident during Cyclone Fani, he says, "I was in Kendrapara district. At around 7 pm when it was pitch dark as the power supply was disconnected, we heard a woman crying and we learned that she had gone into labour. We couldn't have a pregnant person in a village where a cyclone was about to hit. We did not want to be a mute spectator of the possible catastrophe, the child or the mother, or both could have died."
"We immediately directed all collectors and Anganwadi workers to shift all pregnant women with an expected date of delivery within seven days to district and sub divisional hospitals. We shifted about 2,500 pregnant women in 11 districts within eight hours. On the day of the cyclone, 754 children were born, all healthy. It was such a big satisfaction. Now, it is standard practice," he smiles.
Jena believes that Yaas was the most challenging cyclone. "The IMD was not sure where the cyclone would make landfall even 18 hours before it was estimated to hit Odisha. It was expected to be a storm surge of 2-3 metres. We tried to understand which villages have the chance of getting affected the most so that we could conduct the evacuation. As soon as the cyclone made landfall it brought heavy rainfall, so we immediately switched to flood action and dispatched boats from all units. The ease with which we shifted to water rescue was smooth," he informs.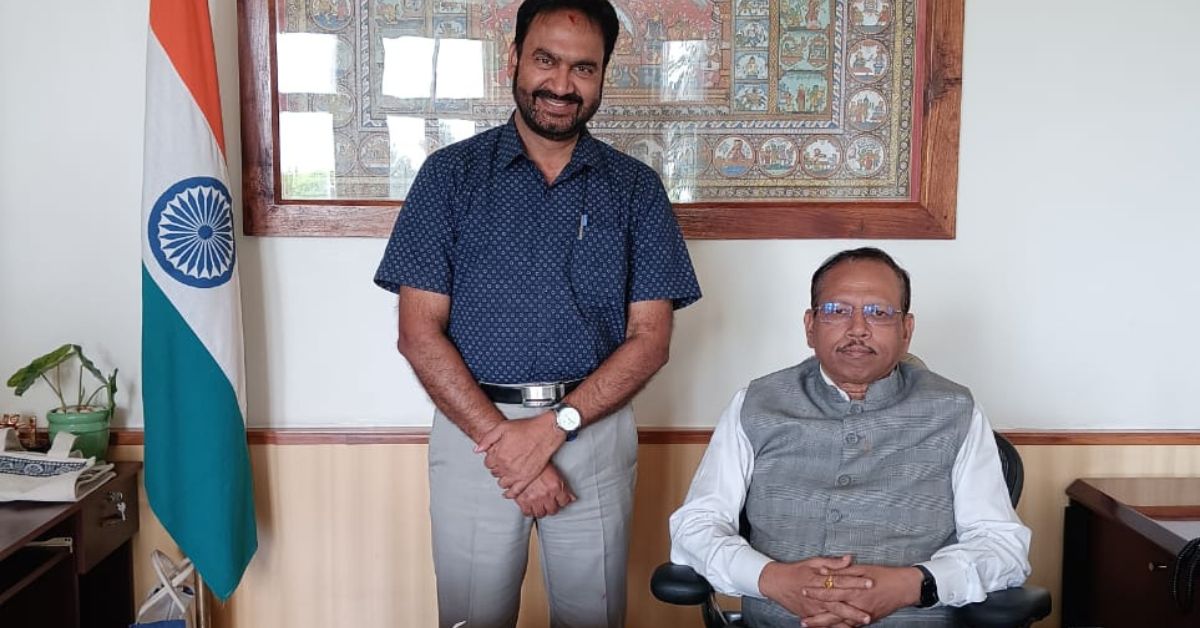 Kamal Mishra, the district magistrate of Nabarangpur, has worked closely with Jena since the 1999 Super Cyclone. In a conversation with The Better India, he recalls how Jena's work has been something for everyone to look up to.
"I have seen him as a disaster management officer from the core. He monitors even the finest activity, from regulatory frameworks to the food relief to be provided to citizens. We've seen him conduct meetings into the wee hours of the day. During the super cyclone when our food material was being looted, it was a very difficult time for us. He is an officer with a tender heart, I have seen him break down. We have immense respect for him."
'Cyclone saviour'
Jena says his work couldn't have been possible with a collective effort of communities, district collectors, and under the leadership of the government. "We have been able to minimise lives lost as we reach all block headquarters within 24 hours, gram panchayats in 48 hours, and all villages in 72 hours during the emergency. This ensures that destruction is minimal," he says.
"As a senior IAS officer of the state, I am expected to be responsible and this is the minimum of what is expected that I have done. This work also gives me personal satisfaction. At the end of the day, people admire you for your work," he adds.
Mishra notes, "Over the years, he has prepared himself with man, machine, and material. He redefined disaster management with this combination. He worked on plans so that work can begin within 24 hours of the abetment of a cyclone. Of this, restoration is the first step. Nowadays, this is the standard operating procedure (SOP) of Odisha Disaster Management, thanks to him. He is still working like a collector on the ground. He truly is a cyclone saviour."
Learnings for other cyclone-prone states
Apart from Odisha, the coastal states of West Bengal, Tamil Nadu, Gujarat, Andhra Pradesh, and the union territory Puducherry are vulnerable to cyclone hazards. The IAS officer believes that although other states are also doing well, Odisha could be a little ahead with more experience in disaster management.
The IAS officer shares five suggestions for better disaster management and response in states vulnerable to cyclones. "We need to follow a response, recovery, and rehabilitation approach. There is a need to invest in physical and financial resources, build human capacity, and invest in communities like self-help groups. They need to be strengthened as the district collectors cannot do all the work alone," he says.
Build a response capacity of the state: Although NDRF, Army, and Navy are doing a great job, every state should develop its own disaster response force, suggests Jena.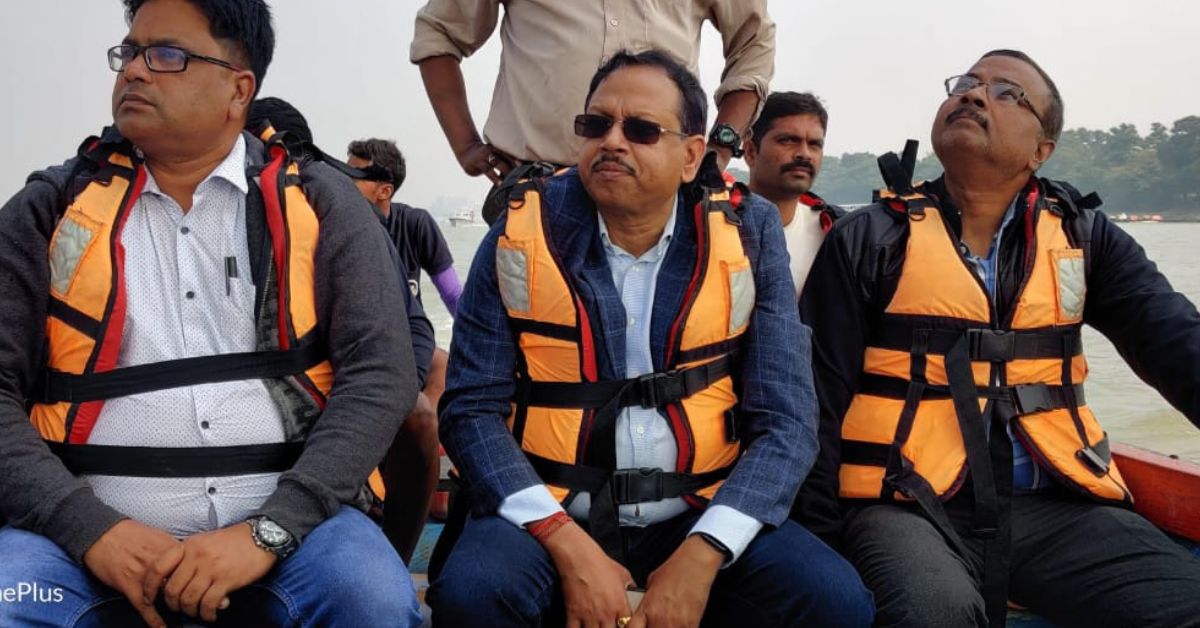 Build capacity of gram panchayats: At the village level, PIRs (Panchayati Raj Institutions) like gram panchayats must be empowered to manage a natural disaster. "During cyclones, we give certain powers of collectors, such as releasing some funds, to sarpanch in gram panchayats. This helps them in taking immediate action and do not have to wait for orders from higher officials," he says.
Build the capacity of human communities. Create a vast network of volunteers. You won't be able to make services available everywhere. These volunteers can be very helpful in such situations. We ourselves have a network of over one lakh volunteers across the state, informs the IAS officer.
Long-term planning is required: "Start mainstreaming disaster risk reduction in the governance, which is very slow in our country. When cyclone Phailan devastated the power supply in the state, we were able to set up six lakh poles within six weeks. You cannot get so much supply in the market suddenly, long-term planning is required," he says.
Focus on disaster-resilient assets: The central and state governments should work together on having disaster-resilient assets to minimise impact post-cyclone. "With increasing risks due to climate change, cyclones and floods are going to be frequent and more intensive. We need to prepare ourselves to work on disaster resilience infrastructure," he adds.
Recently, Odisha Disaster Management has also been selected for Subhash Chandra Bose Aapda Prabandhan Puraskar 2023 for excellence in disaster management in the institutional category.
Edited by Divya Sethu
We bring stories straight from the heart of India, to inspire millions and create a wave of impact. Our positive movement is growing bigger everyday, and we would love for you to join it.
Please contribute whatever you can, every little penny helps our team in bringing you more stories that support dreams and spread hope.