"Back in 1999, we had nothing. There was not a single cyclone shelter. We were bereft of communication systems. People did not when and where the cyclone would hit. We have come a long way since," says Special Relief Commissioner Bishnupada Sethi.
Cyclone Fani made its landfall on the coastal city of Puri, Odisha, on Friday morning, leaving behind a trail of utter destruction in its wake. With wind speeds in excess of 200 kmph, the enormous tropical cyclone is the strongest storm to hit India in two decades destroying vast amounts of private property and critical infrastructure.
However, unlike previous cyclones, particularly the one in 1999, when more than 15,000 perished, this time the State government has limited the death toll to 34, eliciting praise from the international media and agencies like the United Nations. Earlier today, even Prime Minister Narendra Modi, in the midst of a heated general elections, took time out to praise Chief Minister Naveen Patnaik's "excellent planning."
Addressing the press yesterday, Chief Minister Patnaik outlined the meticulous planning and preparation that went into not just preventing loss of life, but also offering relief to millions.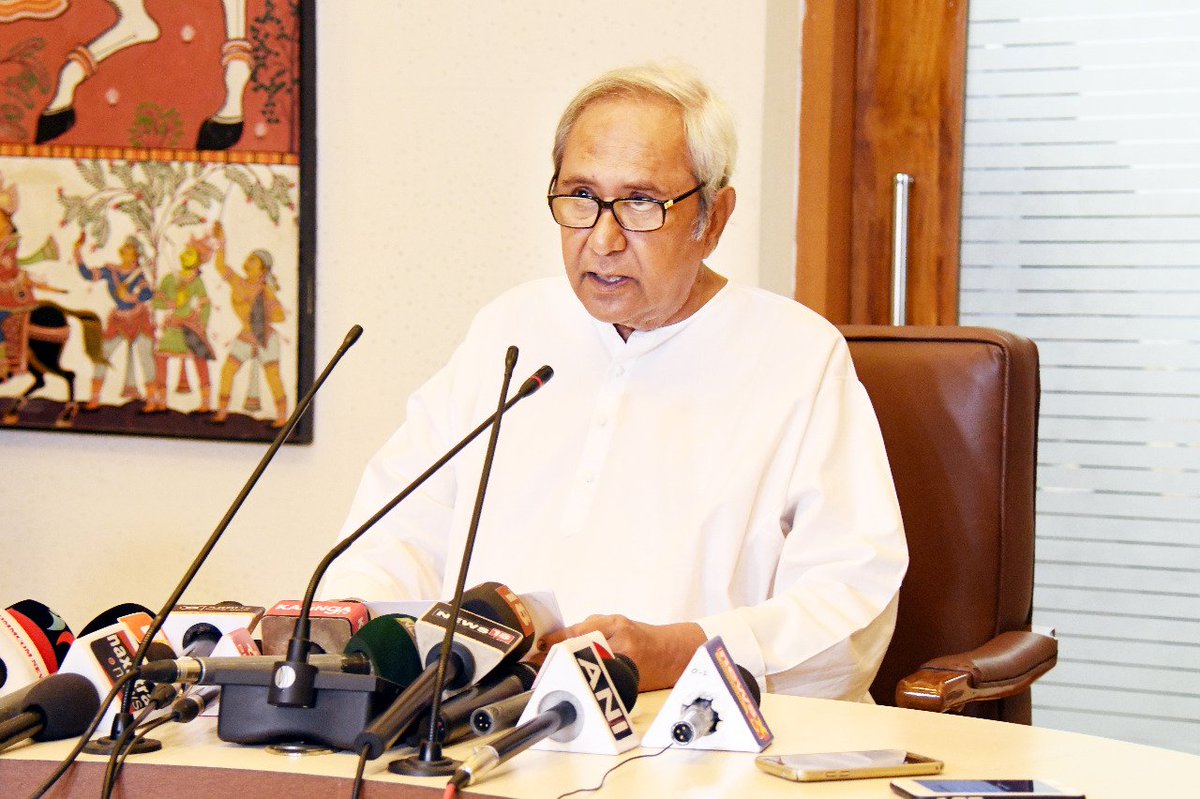 "A record 1.2 million people were evacuated in 24 hours, 3.2 lakh from Ganjam, 1.3 lakh from Puri and almost 7000 kitchens catering to 9,000 shelters were made functional overnight. This mammoth exercise involved more than 45,000 volunteers," Patnaik said.
Speaking to The Better India (TBI), Odisha's Special Relief Commissioner Bishnupada Sethi offered some interesting insights into what it takes to prepare for such natural disasters. It begins with timely forecasts and coordination between different agencies.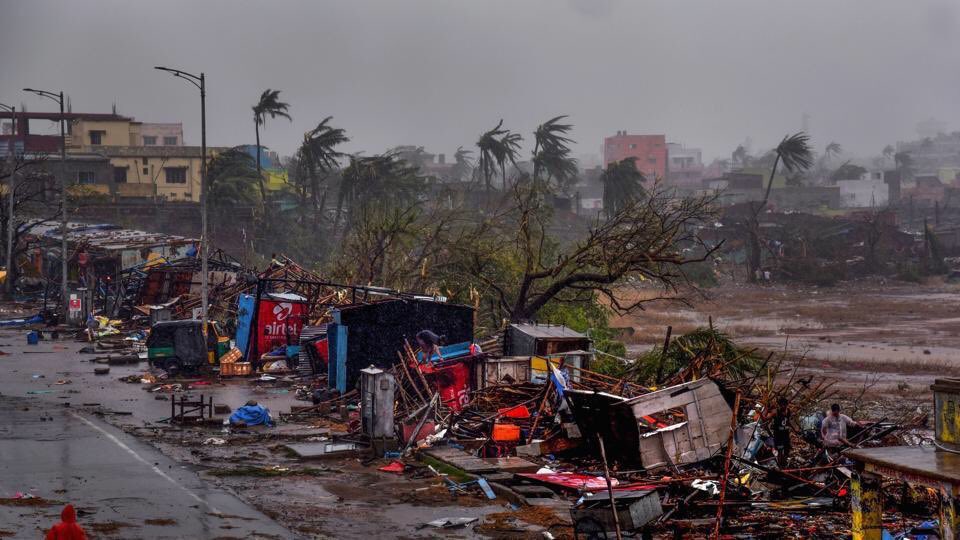 Early warning systems
Through April 30 and May 1, the Indian Meteorological Department issued a 'yellow warning' to authorities in Odisha, predicting heavy to very heavy rainfall along its vulnerable coasts in the wake of the fast approaching Cyclone Fani. It said that Fani had transformed into an 'Extremely Severe Cyclonic Storm' and was expected to make landfall by the afternoon of May 3.
With the IMD issuing an accurate warning at least 72 hours in advance, it gives authorities time to prepare for the worst. In 1999, when the State was hit by the super cyclone, the warning came just two days before the cyclone made landfall.
"We took the early warning from IMD very seriously, studied it, and quickly formulated a plan of action developed over years of experiencing such cyclones. The State government also received timely information from other forecasting agencies like the Andhra Pradesh government's Real Time Governance Society (RTGS), the United States Navy's Joint Typhoon Warning Center and other such agencies," says Sethi.
When the RTGS, for example, saw that the cyclone would make its landfall south of Puri, the Andhra officials quickly reached out to their counterparts in Odisha. In fact, a WhatsApp group was created which included the Odisha Chief Secretary, and the respective District Collectors of the vulnerable coastal areas, offering them regular updates.
"There were no surprises this time. We analysed all the necessary data and forecasting patterns, and this gave us the time to prepare well," adds Sethi.
"The next step is to inform everyone likely to be affected by the cyclones. When, where and at what speed the cyclone is going to hit the coast, how many people are likely to be affected, and basically targeting the most vulnerable after making a list of non-cyclone resistant homes, particularly housing the elderly and young children. Emergency personnel were deputed to different district operation centres to oversee relief. We spread the warning message through multiple mediums—employing television channels, our early warning system towers, which are structures along the coastline that can blow a siren over a radius of 1.5 km, and millions of text messages among other modes of communication," says Sethi.
These warnings were put out round the clock. Officials ensured that not a single fisherman was out at sea. Authorities conducted many village to village campaigns, warning locals of the imminent dangers. They requested the people, particularly those living in vulnerable areas and temporary settlements with thatched house to move to the government sponsored shelters. Basically, there was probably no one in the State who wasn't aware of Cyclone Fani, when it was coming or where it was going to hit and at what wind speed and time.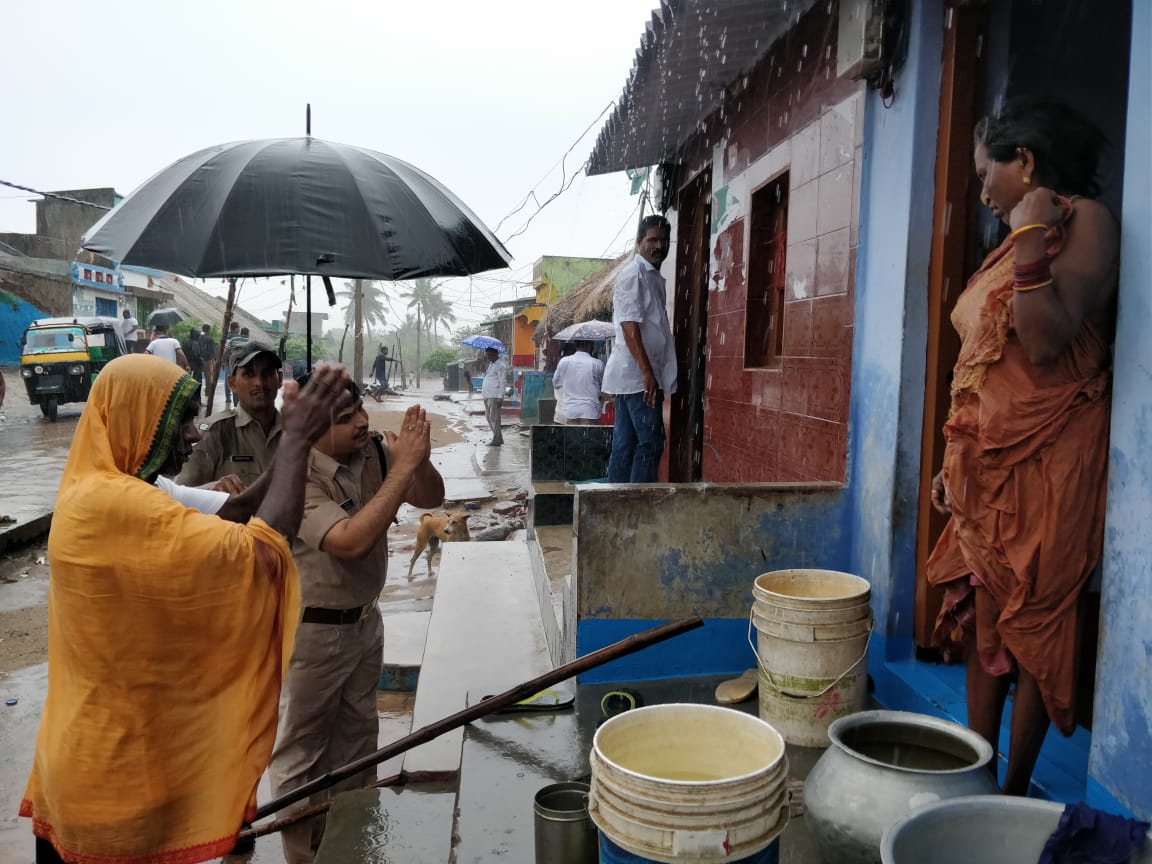 Similarly, they also took into account the secondary impact the place where the cyclone would hit, in case of a storm surge. Those areas that require mass evacuations were identified and accordingly, the State machinery was prepared.
"It was a very well coordinated effort, taking assistance from the local police, National Disaster Relief Force, Odisha Disaster Rapid Action Force (well-trained personnel with disaster relief capabilities), fire safety personnel and the Indian Navy," says Sethi.
On Thursday morning before landfall, the State government put out it's five page action plan, detailing how citizens must be brought to cyclone shelters away from their homes.
By the same afternoon, as the rain fell heavily, the same early warning structure with a loudspeaker, constantly directed people to approach the nearest cyclone shelter. Local police officers were seen escorting emergency personnel moving from town to town or village to village along the coasts, pleading with people to leave.
Cyclone Shelters
Following the 1999 super cyclone, a critical step taken by authorities in Odisha was the construction of hundreds of cyclone shelters along the coast. This two-storey structure, constructed a few km from the sea shore designed by researchers at IIT Kharagpur, have proved their mettle during these natural calamities, according to this report in The New York Times. Each of the estimated 879 multipurpose cyclone shelters can house hundreds of people.
"These are very robust cyclone shelters, possessing all necessary facilities. Besides, we also identified temporary buildings to ensure that people don't have to move over a long distance and stay close to their respective communities," informs Sethi.
More than 15 lakh (1.5 million) people took shelter in these cyclone shelter, he claims.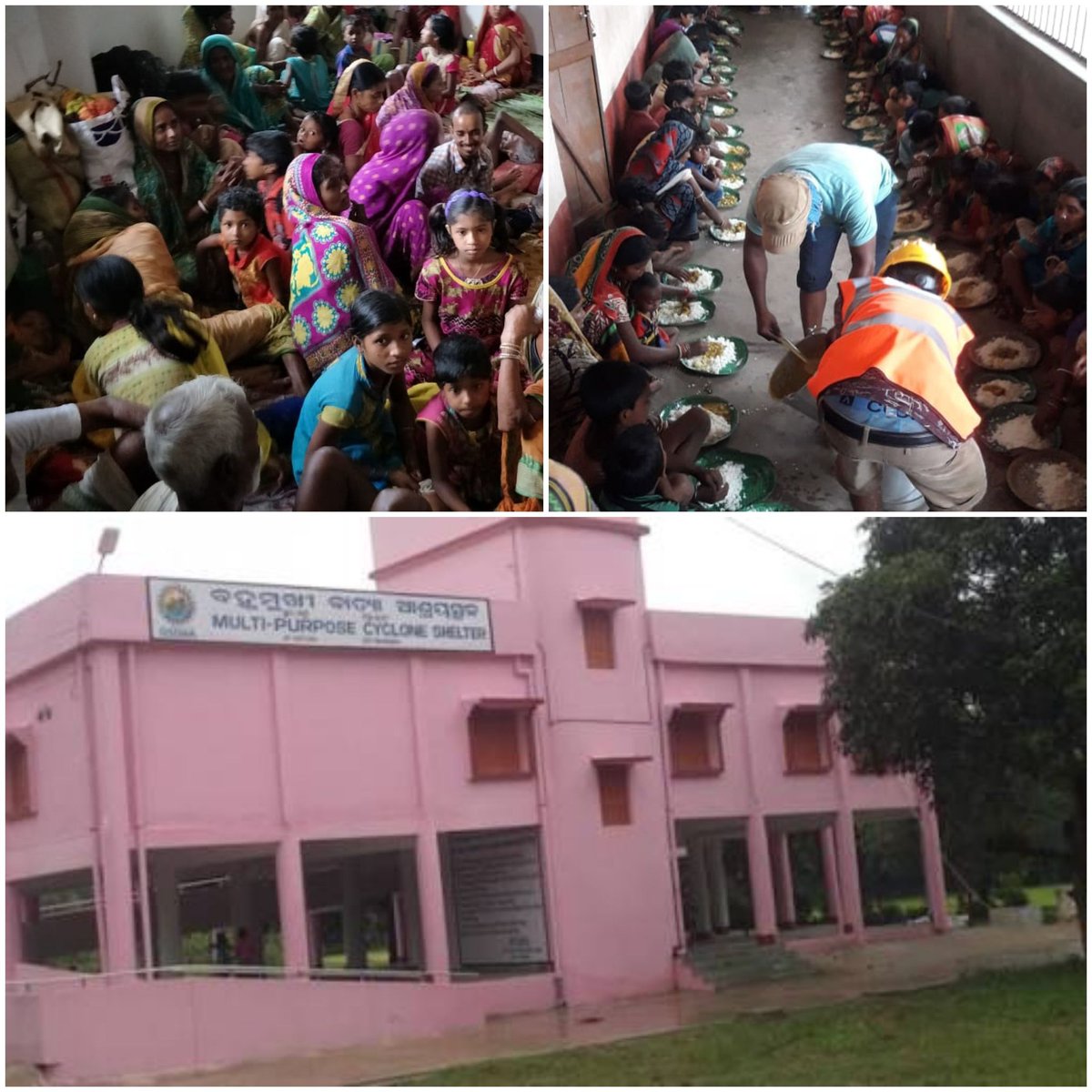 "We have 50 volunteers attached to each cyclone shelter trained in first-aid, and ready to help locals come up to the cyclone shelters. Besides, there are approximately 400 Aapda Mitras (community volunteers) in the severely affected districts of Puri and Jagatsinghpur, who perform additional rescue operation during emergencies," he adds.
"Cyclone shelters have been provided with a number of shelter equipment like First Aid Box, Free Kitchen Utensils, Inflatable Tower Lights, Aluminum Ladder, Power Saw, Life Buoy, Life Jacket, Search Light, Stretcher, Siren, Flexi-Water Tank, Fire Extinguisher, Foldable Stretcher, Solar Lantern, Water Filter and Handheld Megaphone, etc," says the Odisha government website.
Latest reports also state that the government has supplied trucks filled with bottled water and food to these shelters. "The government has made arrangements to provide cooked food for free over the next 15 days. We will also take up tree plantation on a mission mode," claims the chief minister.
Communication systems & preparations
Assisting them in times of Cyclone Fani is a robust emergency communication system, which has helped them coordinate rescue and relief. Each district collector has in his/her possession satellite phones and digital mobile radio connectivity, while some officials have resorted to HAM radio. This is unlike 1999, when authorities were more or less in the dark, resulting in a mass casualty count.
"Moreover, on June 19 every year, Odisha holds mock simulations and familiarisation exercises on flood and cyclone management to test the preparedness of ODRAF, NDRF and fire personnel. We conduct simulated sessions performing various rescue drills. Our objective is rather simple, prevent every single casualty," says Sethi.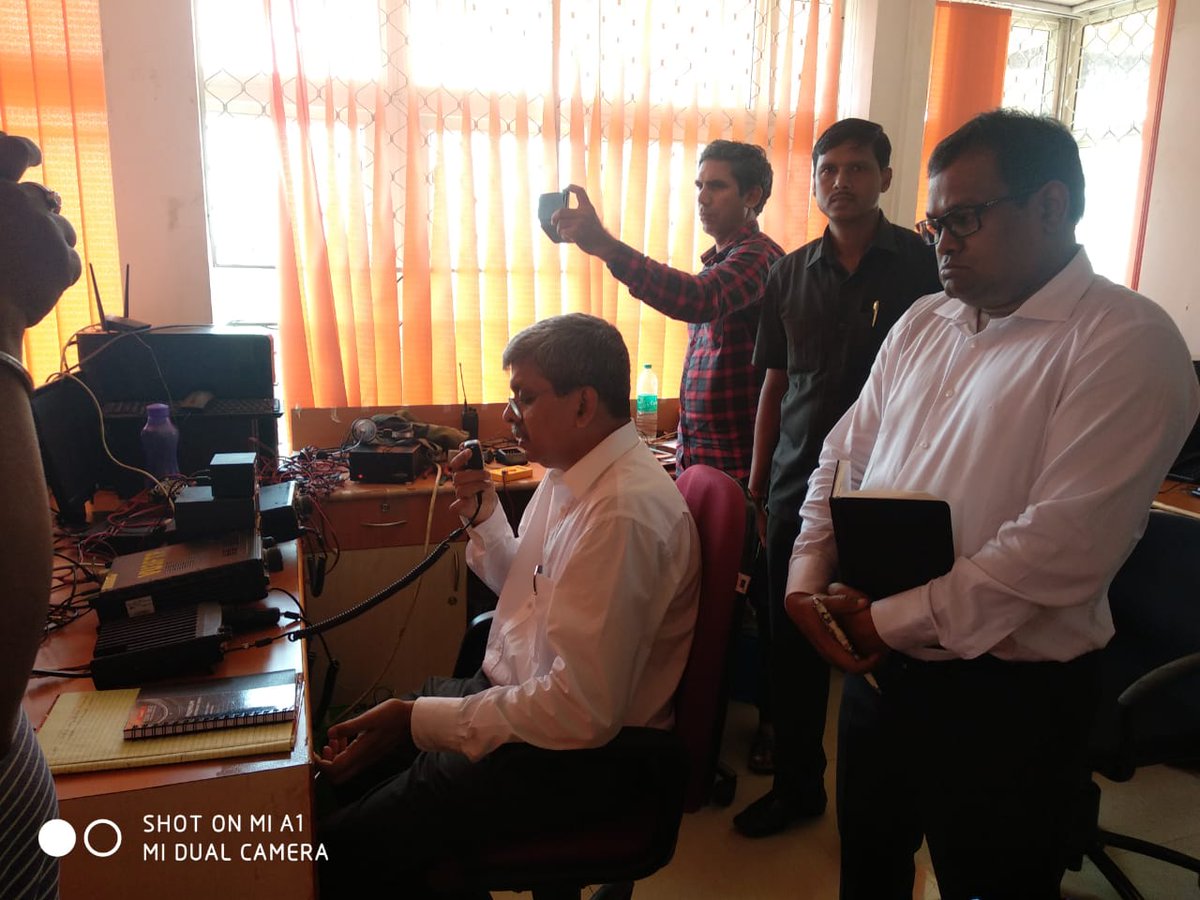 Post disaster
According to the Scroll.in, "Chief Minister Naveen Patnaik on Sunday announced financial assistance and relief packages to families affected by Cyclone Fani. All families covered under the National Food Security Act in Puri and Khurda administrative division, who have been severely affected, will get 50 kg of rice, Rs 2,000 and polythene sheets."
"In all the affected districts, one month additional pension and house building assistance as per relief code that is ₹95,100 for fully damaged structures, ₹5200 for partially damaged structures and ₹3200 for minor damages will be made available," the chief minister said.
"Loss of agricultural, horticultural crops, animal resources and fisheries will be assessed and compensated accordingly," he said. After the short-term relief work is done, the state government will plant trees "in mission mode" to offset the massive loss of tree cover.
"The District Collector will conduct an assessment of the loss, ask for funds, get them sanctioned and the money will go into the accounts of those affected. This will take a while. In the medium term, damaged roads have to be reconstructed, houses have to reconstructed, and basic communication systems have to be set up," says Sethi.
"In the long term, we must design a certain scheme to help people construct cyclone-resistant homes, which will naturally be costlier. However, with these homes people don't have to leave everything behind to go to cyclone shelters.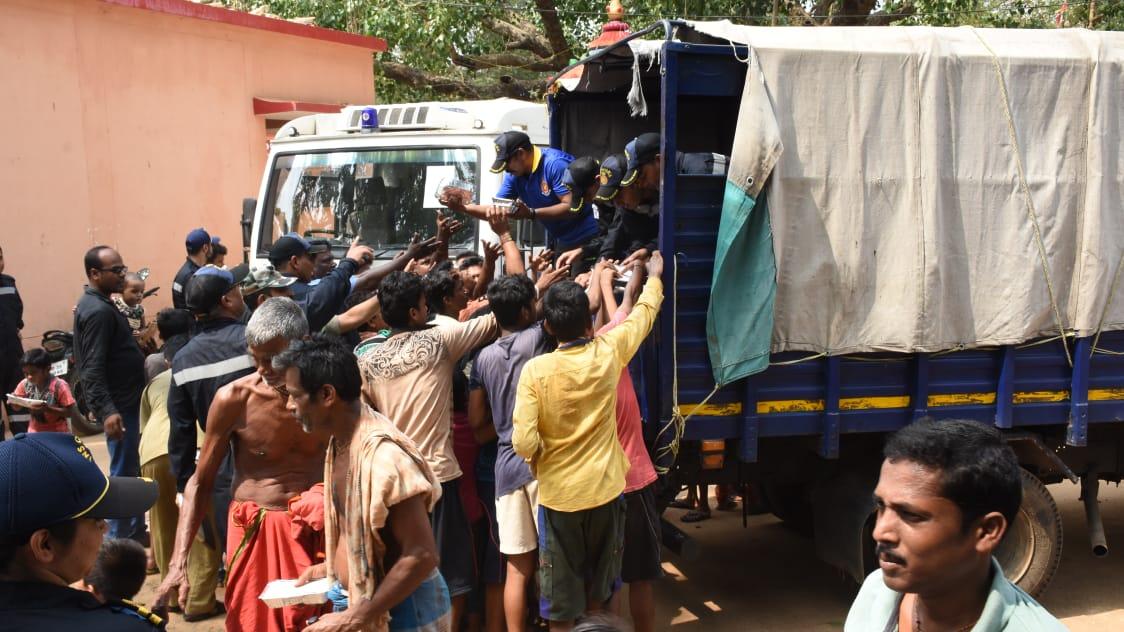 We have constructed similar houses under the World Bank's loan assistance programme for affordable housing. These people did not have to leave their houses. For example, people living across 17,000 houses in Ganjam tehsil did not have to escape to cyclone shelters. We need to construct more such houses," he adds.
Also Read: Real-Life Rancho Returns to Odisha Village, Sets Up Innovation School for Rural Kids!
Sethi also acknowledges the need to improve our post disaster communication systems. Cities need to be more disaster resilient with underground power lines and systems, so that even in the event of a cyclone, it can get back up on its feet quickly.
Currently, the state government's priority in Odisha is to restore electricity and telecommunication systems. Another critical point is committing public health interventions to prevent any outbreaks of disease.
Having said that, the State has come a long way since 1999.
"We had nothing back then. There was not a single cyclone shelter. We were bereft of communication systems, there was no awareness of cyclones, and people did not when and where the cyclone would hit," informs Sethi.
"Now, we are closely tracking it and telling people that these areas will be flooded, what the wind speed will be, and how much rainfall will come crashing down. This time we formulated impact analysis and accordingly informed the people. In 1999, we weren't mentally prepared as an institution and people to deal with a cyclone," adds Sethi.
This time the State was equipped with 20 teams of ODRAF, 28 NDRF teams and 335 units of State fire services who have been kept in readiness. These units are very modern, with the latest equipment and are professionally trained.
Odisha has indeed come a long way.
#Odisha has been devastated by #CycloneFani. Please help rebuild precious lives with your online contribution to Chief Minister Relief Fund via link: https://t.co/C2LrUttIsr pic.twitter.com/gtEb9viHk2

— Naveen Patnaik (@Naveen_Odisha) May 4, 2019
(Edited by Saiqua Sultan)
Like this story? Or have something to share? Write to us: contact@thebetterindia.com, or connect with us on Facebook and Twitter.
We bring stories straight from the heart of India, to inspire millions and create a wave of impact. Our positive movement is growing bigger everyday, and we would love for you to join it.
Please contribute whatever you can, every little penny helps our team in bringing you more stories that support dreams and spread hope.