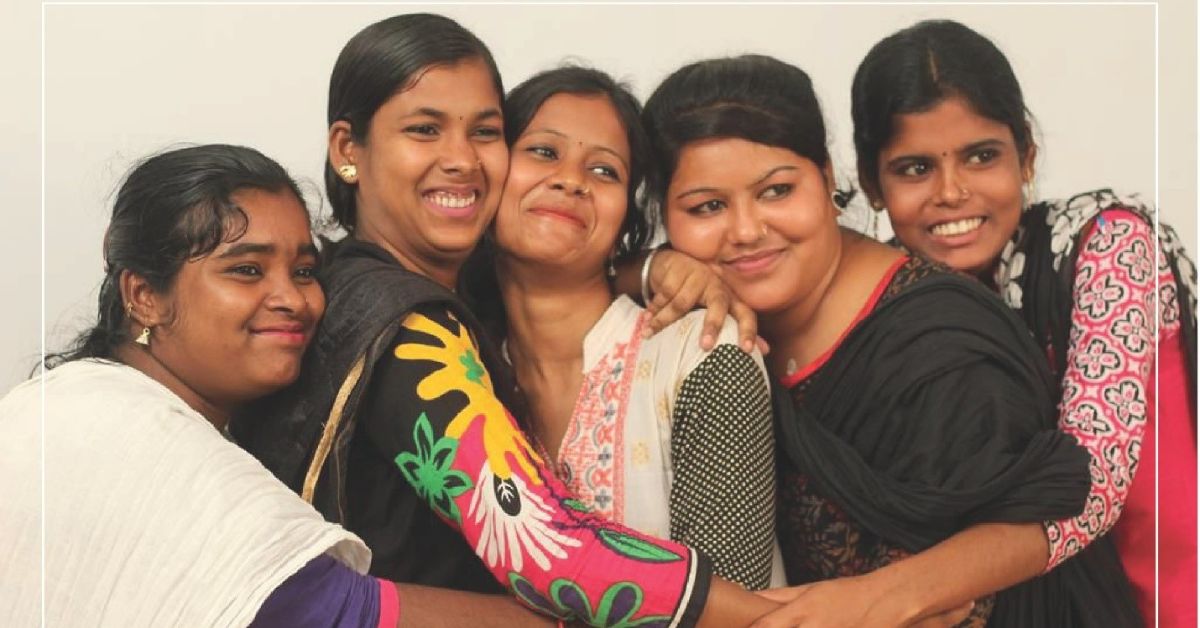 After 10 months of being trafficked by a family friend, Nasima Gain was rescued and returned home, but society shunned her. Today, the West Bengal resident runs many initiatives to help human trafficking victims reclaim their lives.
Nasima Gain, a 26-year-old human trafficking survivor was quick to say, "Lohe ko jitna peeto utna mazboot hota [the more you hit the iron, the stronger it gets]," when asked about her life.
Having faced a lot of challenges, Nasima believes that all those hard days have turned her strong, just like a piece of metal. From being a naive teenage girl lured and sold to a stranger, she became a woman on a mission to uproot human trafficking from the country.
Her various initiatives, such as Utthan Collective and ILFAT (Indian Leadership Forum Against Trafficking), have helped over 4,000 survivors to restart their lives.
Nasima along with her fellow survivors provides mental health aid to survivors, provides them compensation, identifies their skill set, and upskills them with the necessary training.
'Violence, torture became a routine'
Born in Maslandapur in West Bengal's North 24 Parganas district, Nasima recalls her childhood to be a happy one.
"I was a happy child with a pretty normal life. Studying, relishing tasty food, and playing around were all I did. A 13-year-old me would never have imagined what was in store," Nasima tells The Better India.
"I distinctly remember how happy I was that day. It was 2009, and there was a pooja at the school. My perpetrator was a person I had known since I was a child. His uncle's house was in our village, and he would visit regularly," she shares.
"He asked if we (my friend and I) want to go for a car ride. He had another person driving the car. We were very naive then and agreed. He left us stranded in a place saying he will be back in some time. It was getting late and the driver asked if he should drop us home. We willingly agreed and that decision changed our lives forever," she recalls.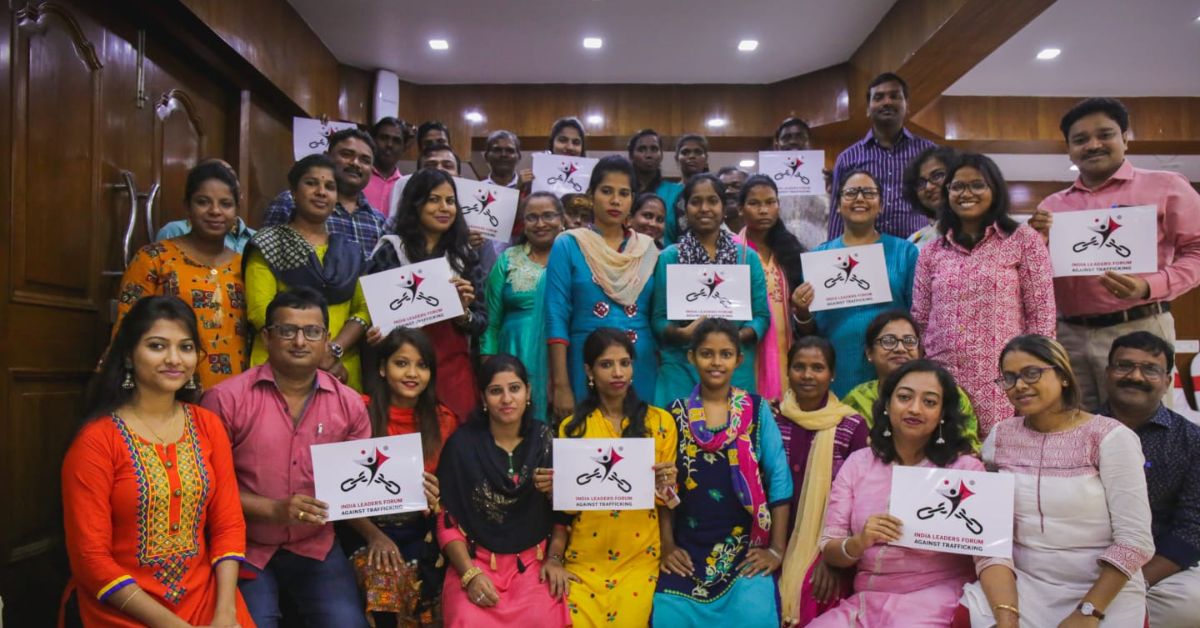 Nasima and her friend were trafficked to Bihar overnight while the duo fell asleep in the car.
"When we woke up, the place looked estranged. We could not really understand what they were saying. It was scary beyond words. My brain could not register what was happening. The people told us that we can never go back home now and that we had been sold," she shares.
"We begged them to take us back home and the owner only said 'pay us back and we will let you go'. The person who bought us was a Bengali from Raiganj. I remember getting trained to be a dancer, and if we failed to comply, they would beat us up. Violence, torture and starvation become a daily routine for us; we were starting to lose hope," adds Nasima.
'I did not leave my house for five years'
Things changed for the better when Nasima and her friend were taken to another place as housemaids in Bihar.
"I remember the man very vividly. He was a professor and spoke a language I did not understand. I only knew Bengali but living and doing domestic work for him, I had started to understand the language. One day, gathering all the courage I had left in me, I tried to tell him how I was sold and wanted to go back home. While I was expecting to be beaten up, the man asked if we had any contact number of our parents," she informs.
"My friend remembered her parents' number and the professor called them. My friend's parents informed my parents and the panchayat. Bihar police were involved too. The person who trafficked us found out about what the professor was doing. By the time the police and our parents could reach us, we were moved to a different place," she says.
After tracking them down for several weeks, Nasima and her friend were rescued after 10 months of being trafficked.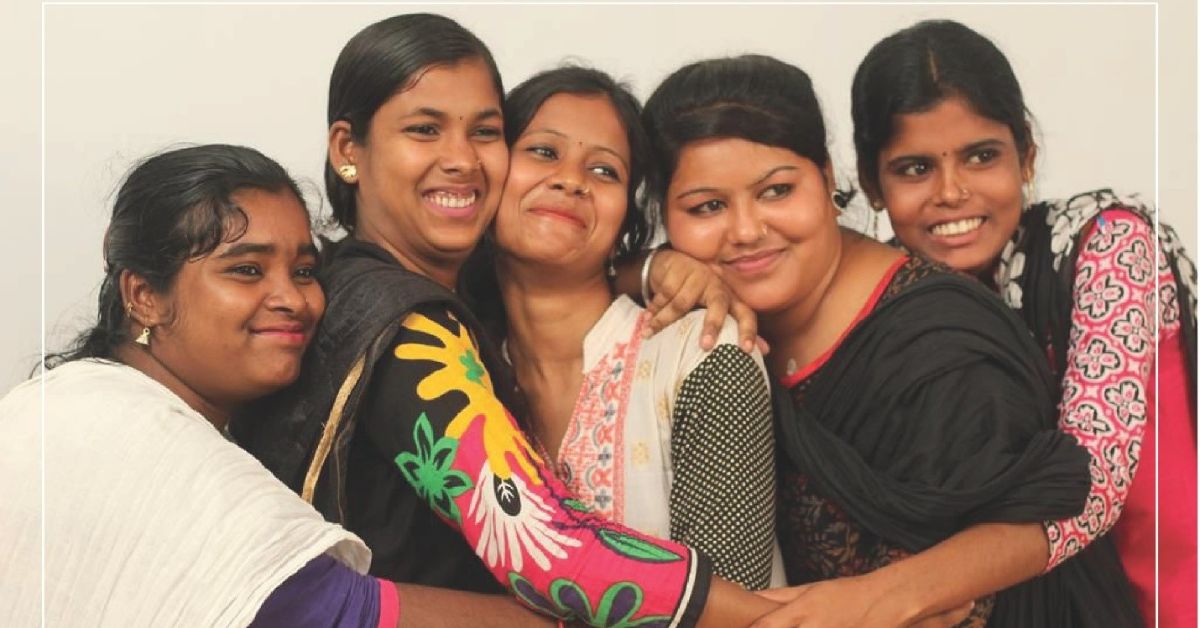 "Us being rescued and taken home still feels unreal. I had lost all hope," she says.
While her parents were delighted to have their daughter back, the neighbours were not.
"This is the sad reality of our society. I was a victim of the circumstances, but I was treated as an outcast. Mothers would ask their children not to talk to us or else someone will traffic them too. We were not allowed to go to school as they refused to take us back in. Those ten months of torture came back to me in a way that I shun myself. I did not leave my house for the next five years," she says, adding that the incident had traumatised her beyond repair.
Nasima's parents noticed her reluctance to socialise and took her to an NGO that counselled human trafficking survivors.
"It was at the NGO that I saw how other survivors would talk about their story and struggle. I thought to myself 'If they can, why can't I do the same?'. I started to open up and tried to connect with more and more survivors," she says.
"It took me all that I had — call it courage, hope or fate — to pick myself up and try to build a life. Then I, along with some more survivors, started Utthan Collective in 2016, an organisation that would provide training, counselling, and support to more victims and survivors," she adds.
Undoing the damage and the hope for survival
"There are a lot of survivors in the country who are treated as perpetrators. We wanted to rectify the situation by doing outreach programs and bring them out of their homes, just as I came out," she says.
Recalling an incident after she was rescued, Nasima shares, "When we came back to Bengal, the police treated us in a very bad manner, like we were not the victims, and that it was our fault that we were trafficked. They told us how people would shame us if we got ourselves medically examined and how we were responsible for our parents' shame. They made us not take the medical examination, and we felt like they were siding with the perpetrators."
"However unlikely the situation might seem, for us, we just wanted to get home. We did not get a medical examination which was the biggest mistake we did. I feel personally responsible for this, and wanted to make sure no one should go through such an experience ever again," she adds.
In 2019, Nasima along with similar human trafficking collectives from across the country founded ILFAT. The forum has grown to a total membership of over 4,500 survivors, spread across nine states.
"The organisation works for the survivor and is made of the survivors. We train them in various skill-based work and provide a livelihood. We reach out and give them mental health assistance and counselling. With outreach programs, the survivors share their trauma and grief with each other which helps them move forward," she says.
She adds, "A survivor needs utmost care, love and respect. They have lost all their self-esteem in the process of being trafficked and reduced. Society rejects them, and many are rejected by their families too. We provide them with the necessary support and shelter."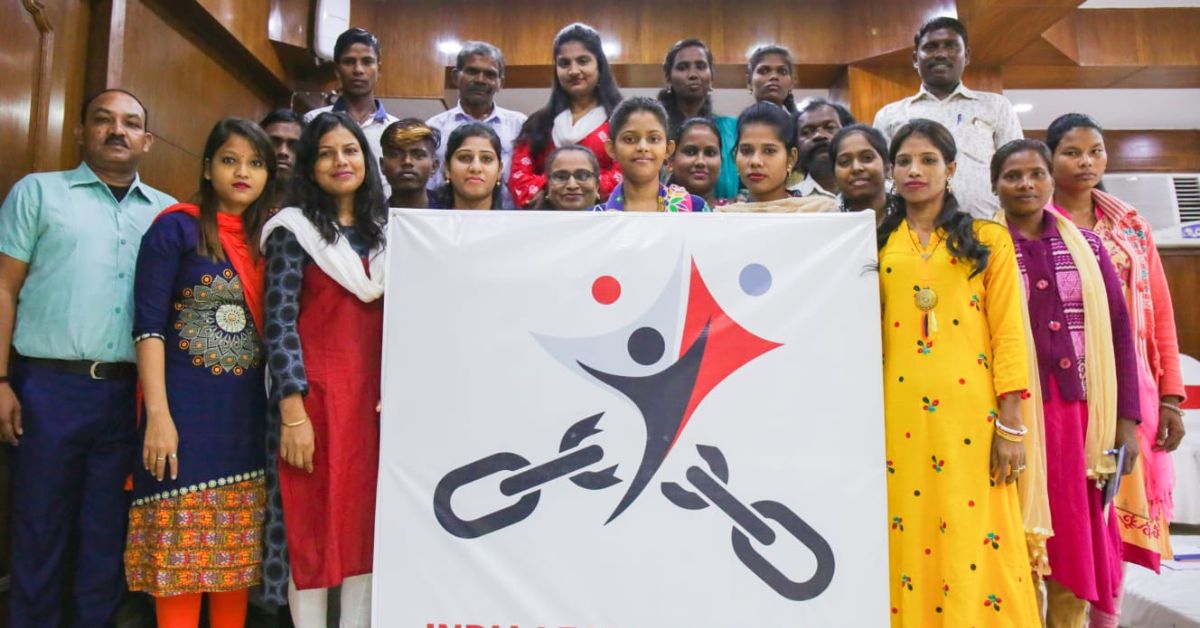 Piu, a survivor and member of ILFAT, was trafficked and rescued at the age of 14. "It was the hardest time of my life. You might think that being rescued was the biggest challenge but believe me, it was not. Coming to terms with what had happened and dealing with the trauma was the biggest challenge. After getting associated with ILFAT, things started to look better. I even graduated recently. Life has been better," she says.
"Today, I am a survivor leader with ILFAT. I do training sessions and counselling for other survivors. It is important for every survivor to be heard, and I intend to keep on going," she adds.
Reflecting on her journey, Nasima says, "There have many times when different NGOs reach out to me and learn how ILFAT and Utthan function. It is a great motivation and a win for me. Survivors from across the country feel that they are not alone in the struggle because of our coming together for each other. With my organisation, what I want to do is to create a safe ecosystem for survivors, deliver justice to the perpetrators, and rehabilitate the survivors."
Edited by Pranita Bhat
We bring stories straight from the heart of India, to inspire millions and create a wave of impact. Our positive movement is growing bigger everyday, and we would love for you to join it.
Please contribute whatever you can, every little penny helps our team in bringing you more stories that support dreams and spread hope.
Tell Us More