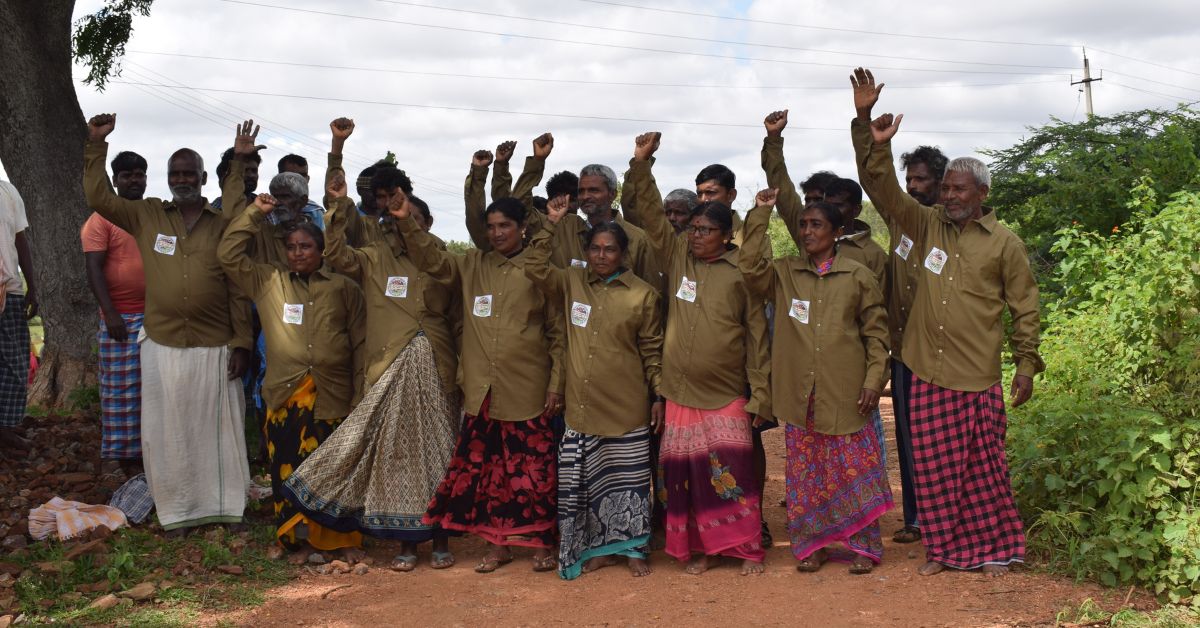 Having led a traumatic childhood ridden with poverty, Shamashuddin Baligar founded Vanasiri Rural Development Society (VRDS) in 2005 to help people from rural Karnataka find employment.
The man who is now changing the landscape of rural Karnataka with his organisation Vanasiri Rural Development Society (VRDS) was once a boy who struggled to get even one meal a day. Hailing from the Haranagiri village in Karnatak's Ranebennur, Shamashuddin Baligar's life has been a tale of struggle and giving back to his people.
"My life has been a rollercoaster. I have seen poverty and struggle in its most raw and cruel form. I want to make sure no one else experiences that within my state," shares the 56-year-old to The Better India.
Baligar has created unique 'labour banks' which bridge the gap between jobs and job searchers. The NGO collects information about the labourers' skill sets and helps them find jobs in and around their village.
These banks have helped over 4,000 labourers get regular jobs and benefits from the government's MNREGA (Mahatma Gandhi National Rural Employment Guarantee Act 2005) scheme — under which labourers are ensured 100 days of paid employment in a financial year.
So how did a boy from a remote village become the person to uplift thousands of people from rural areas?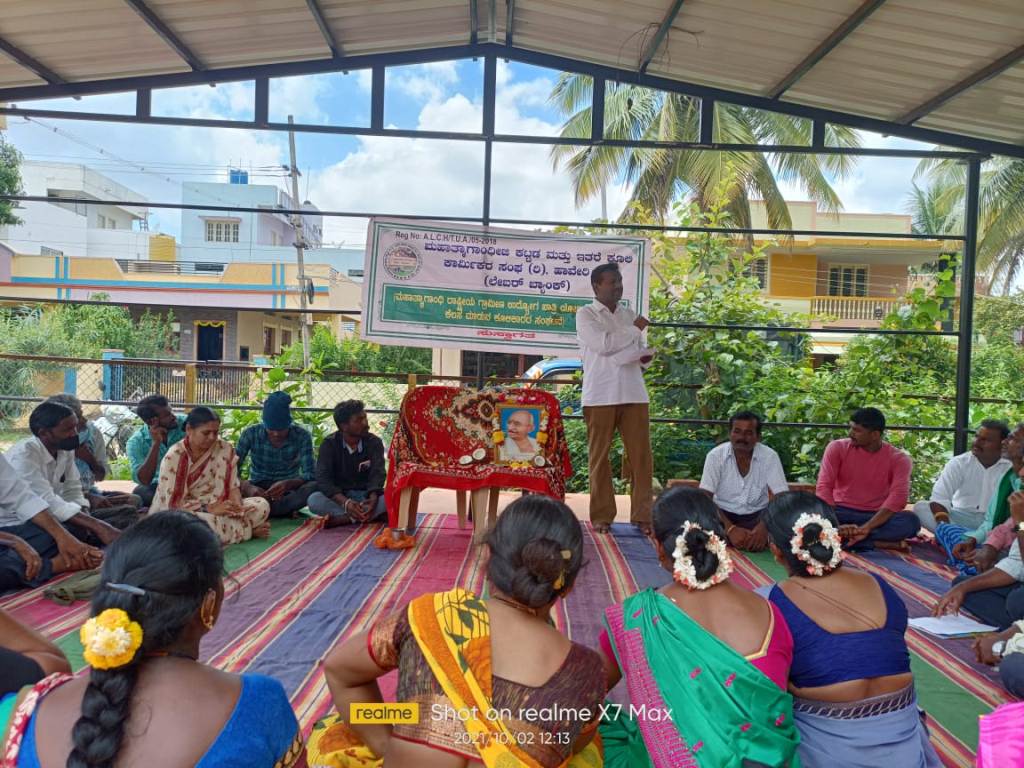 Helping people get out of the circle of poverty
Born to a bangle-selling family, growing up, scarcity of money was a common scene in his home.
"My parents did not earn really well. Baligar community is known for their bangles, but we sometimes had to fend for even one meal a day. Even amidst those hard times, one thing that I tried to do was to attend school. But after Class 10, we had to pay for school, so I dropped out," he says.
Recalling his childhood, he shares, "Poverty can make you do things that you would not normally do. My childhood was traumatically hard, to say the least. Even back then, I used to think about how I can make the lives of people better."
Wanting to support the family, he decided to look for different jobs.
"I joined a hospital and worked as a helper. I was being paid Rs 100 per month. It was less, but I did not have any choice. I had sisters and we wanted to get them married too," he shares.
While working in the government hospital, Baligar also funded his own education.
"I had a passion for reading, and I knew that if I wanted to get out of this circle of poverty, I have to get an education. The money I got from the hospital was nowhere enough, but by eating one meal a day, I saved up money and gave my pre-university exams," he shares.
Always fond of current affairs and reading, he would spend hours reading newspapers.
"Deccan Herald and Prajavani were my go-to newspapers. It was there that I learned about numerous schemes that were made for the benefit of people in rural areas. But the catch was that we did not know about them," he recalls.
In 1989, Baligar came across an NGO called India Development Foundation while he was still working in the hospital.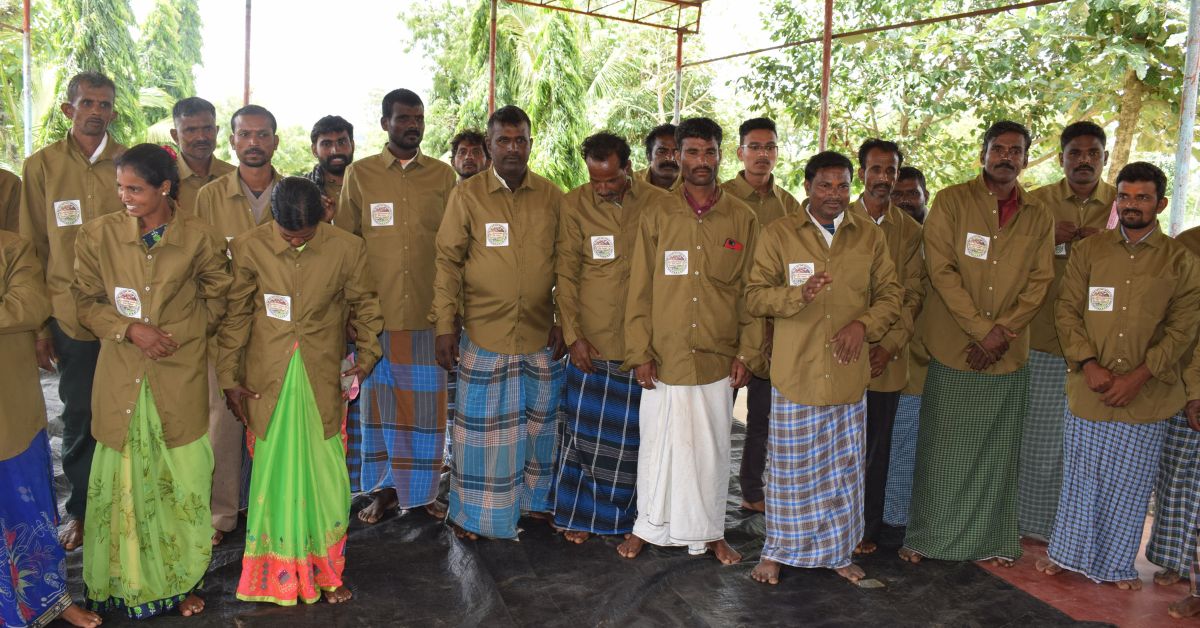 "They were trying to help the labourers in my village to get employment, medical treatments etc. I was very intrigued and wanted to do something like that. I decided to leave the job and take part in the work. This was, in many ways, how I started my journey to become a social worker," he recalls.
Mobilising skills and creating opportunities
"The key areas which I worked on with the organisation were natural resource management and community building in rural areas. The work experience helped me understand that a major issue that the job seekers in the villages faced was that they did not have any knowledge of government schemes and how they can use their skills to get work in rural areas," Baligar informs.
"Most of them migrate to urban areas and end up fending for food and shelter. The urban areas too are overcrowded with job seekers," he says, adding that he wanted to end this problem of migration and started ideating on various solutions.
After working in the development sector for more than two decades, in 2005, he founded his own organisation called Vanasiri Rural Development Society (VRDS).
"Working in the development sector with various organisations I learnt how to deal with commissioners, labourers, contractors, etc. This gave me the necessary knowledge in the field to start my own organisation," he says.
VRDS has worked in 44 villages in Karnataka including Budapanahalli, Haranagiri, Aralikatti, Chattra, and Bannihatti. More than 4,000 workers from rural areas are registered under the organisation's 'labour bank'.
Talking about how he came up with the idea, Baligar says, "The idea behind the bank was to mobilise skill. During the harvesting seasons, there are numerous work opportunities in nearby areas that most villagers don't get to know about. Then there are schemes like MGREGA which provide 100 days of assured employment and compensation. I wanted this labour bank to be the bridge. In addition, we negotiate with contractors and ensure that the people get fair wages."
"Another reason why I formulated this bank was to reduce the migration of people from rural areas. Why should a poor man from a rural area leave his home and family behind when he can earn the same amount of money while staying in the village? The idea that cities have better work and money is not always true, and many villagers end up living in worse conditions than they did in the village," he adds.
Besides the labour bank, the organisation also has a cooperative society which lends money at lower interest to its members. The society has a share capital of over Rs 5.5 crore with 2,000 members.
Shilpa Bevinahalli's life in Budapanahalli village was at a standstill as her husband could not find work. "I have four daughters to raise and feed. Without a job, we were on the verge of starving when another villager introduced us to VRDS. After getting registered in the labour bank, finding work became easier. The organisation also helped to get work under the MNREGA government scheme which my husband and I were not even aware of," says the 32-year-old.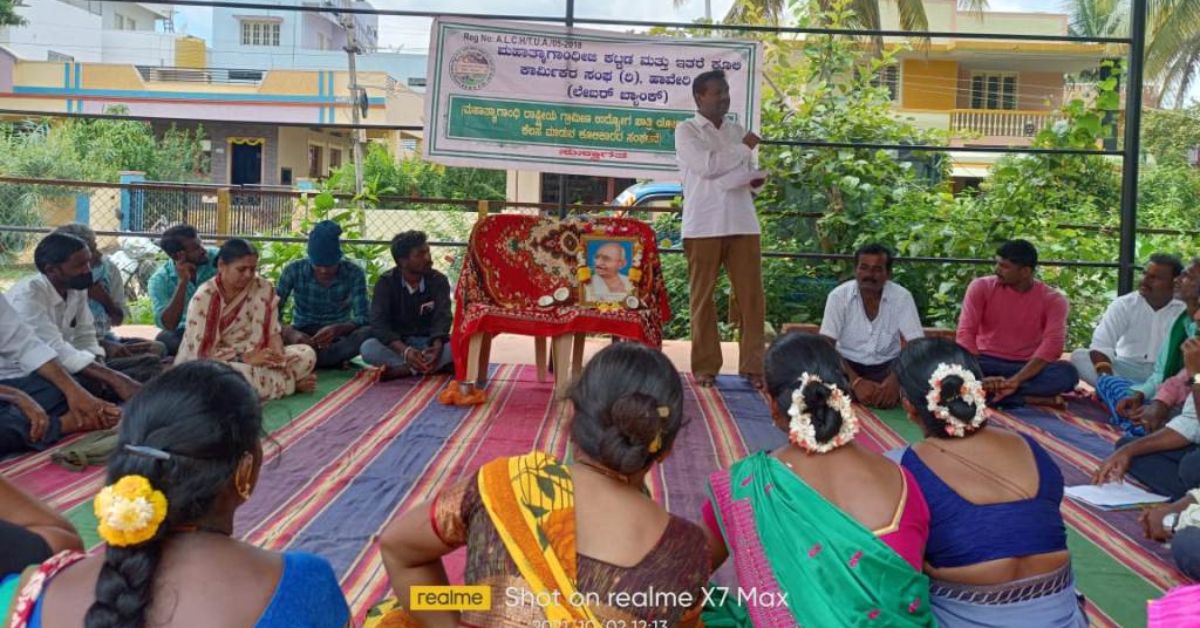 Shilpa is now a wage worker who earns an average of Rs 10,000 every month and is able to send all her daughters to school.
A similar tale was narrated by 50-year-old Nagamma Mallalli who started off as a wage worker but is now the union leader for the organisation in Bannihatti village.
"When I started off working with the labour bank, I had no idea how the world works. I had only lived and worked in my house before. It was the circumstances that pushed me to look for work. Today, I help other women find work and raise their children better than we were raised. It is very empowering," she says.
Reflecting on his journey, Baligar says, "The only motivation that kept me going was the urge to make the world a better place. I do not want any children to grow up fending for food and shelter when they should be playing and going to school. We want to work towards giving education to girl children as well. The villagers have fondly given me a PhD in social service. People from rural areas finding work and living a better life is all the motivation and fulfilment I need to keep on doing this work."
Edited by Pranita Bhat