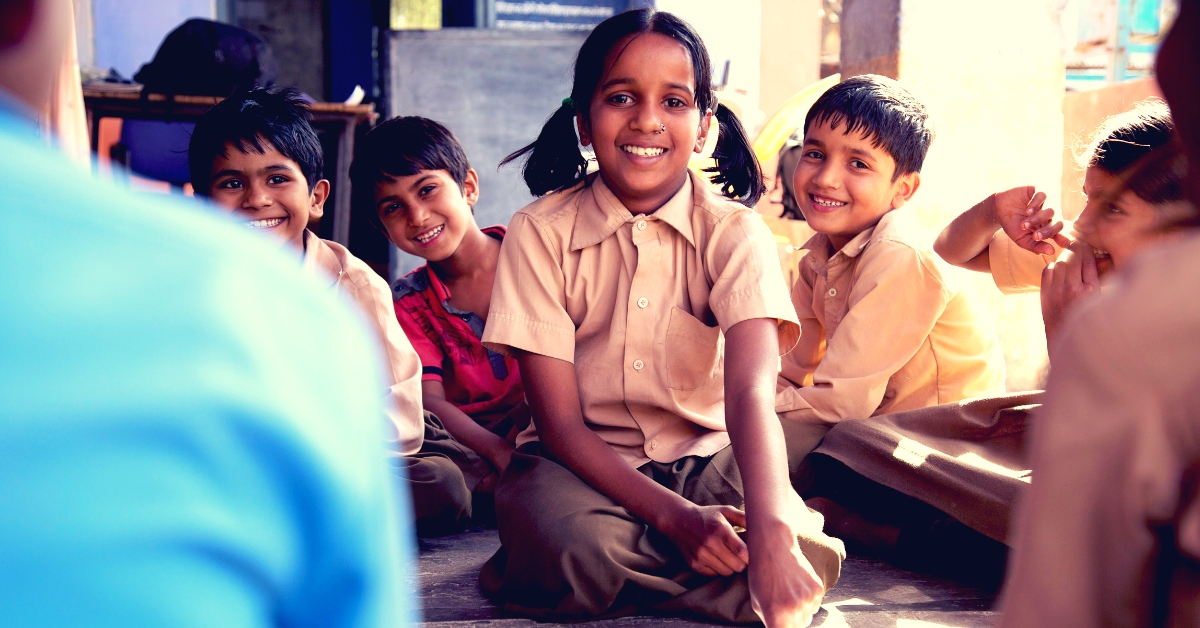 Educate Girls implemented the world's first Development Impact Bond (DIB) in the education sector, also India's first-ever DIB to reach out to 7,300 children.
---
This article is powered by Educate Girls
---
At an age when most kids her age need to be cared for, little Kanta was assigned the role of a caretaker.
From domestic chores to grazing goats, the 7-year-old did it all!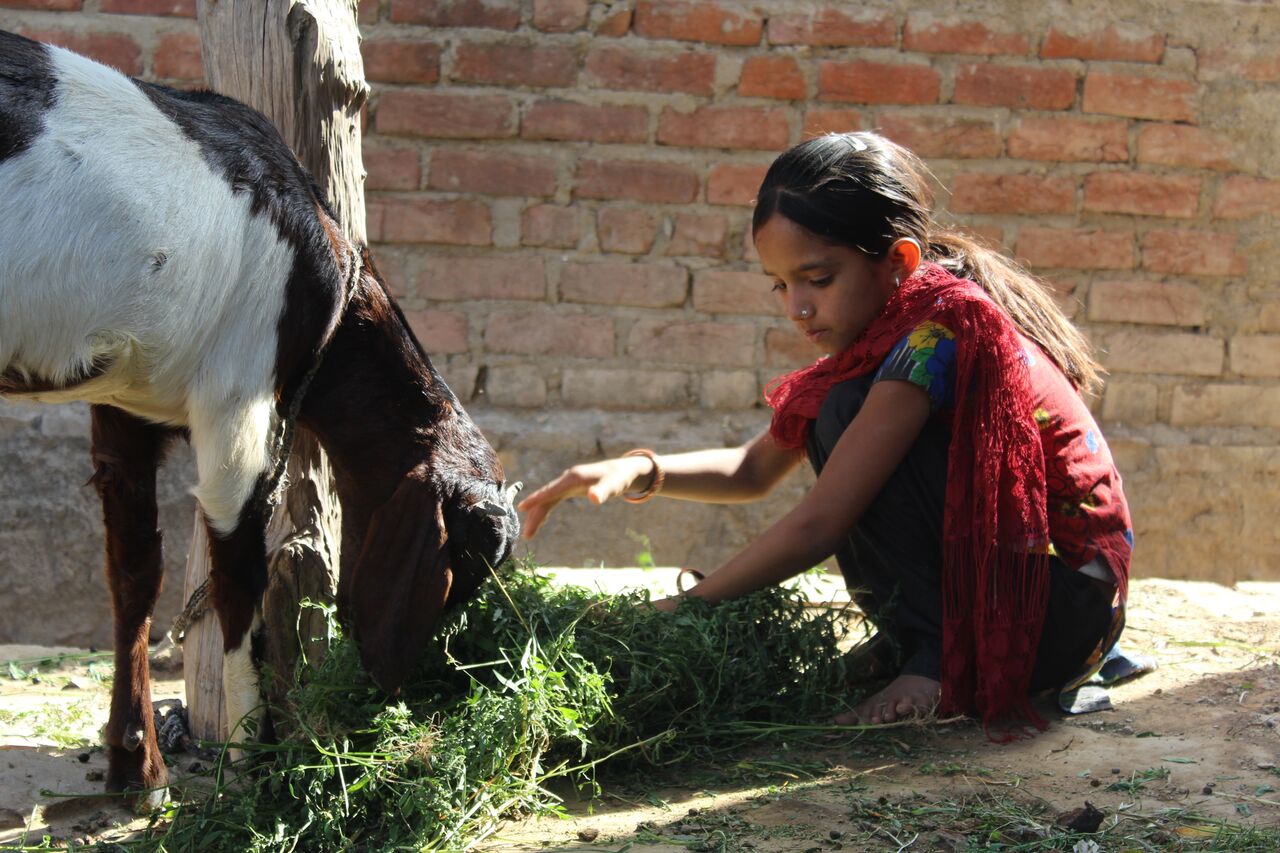 In 2015, a non-profit, Educate Girls, identified Kanta Balai as an out-of-school girl during their door-to-door survey in a village in Bhilwara, Rajasthan. After many home visits with parents and after a couple of village meetings with the entire community, Kanta and some other out-of-school girls were enrolled in school. However, things didn't go on smoothly for Kanta.
"While we managed to enrol her in Class 1, it came to our notice later that her attendance was irregular in spite the school teachers putting in a lot of effort. Because of this, she could hardly decipher what was being taught by the time she reached Class 3. We spoke to the family and eventually came to know that every time Kanta picked up her bag to go to school, her grandmother would give her some domestic work to stop her from going," says Vikram Solanki, Senior District Manager, Educate Girls.
"Why do you need to go to school every day? On the days when there is no household work, you can attend school! It is useless for a girl to study," she would say.
The Educate Girls' team worked on understanding her concerns. She was worried about what the neighbours would say, who would do the housework, and what if Kanta developed wrong notions because of education. She felt it would get difficult to arrange a hefty dowry if they had to look for more educated boys in the future. Moreover, she felt that Kanta would struggle to learn as no one at home was educated enough to help her with studies.
The team continued to counsel Kanta's grandmother and gave her real-life examples of girls who were now getting educated and doing well. They even spent time with Kanta, after school hours and during holidays, to further assist her with her studies.
Cut to 2018.
As you enter Kanta's home today, you'll see the 10-year-old sitting on the verandah with a book and pencil in her hand.
She isn't the one writing; she spells each letter out as she helps her grandmother's old hand trace her name.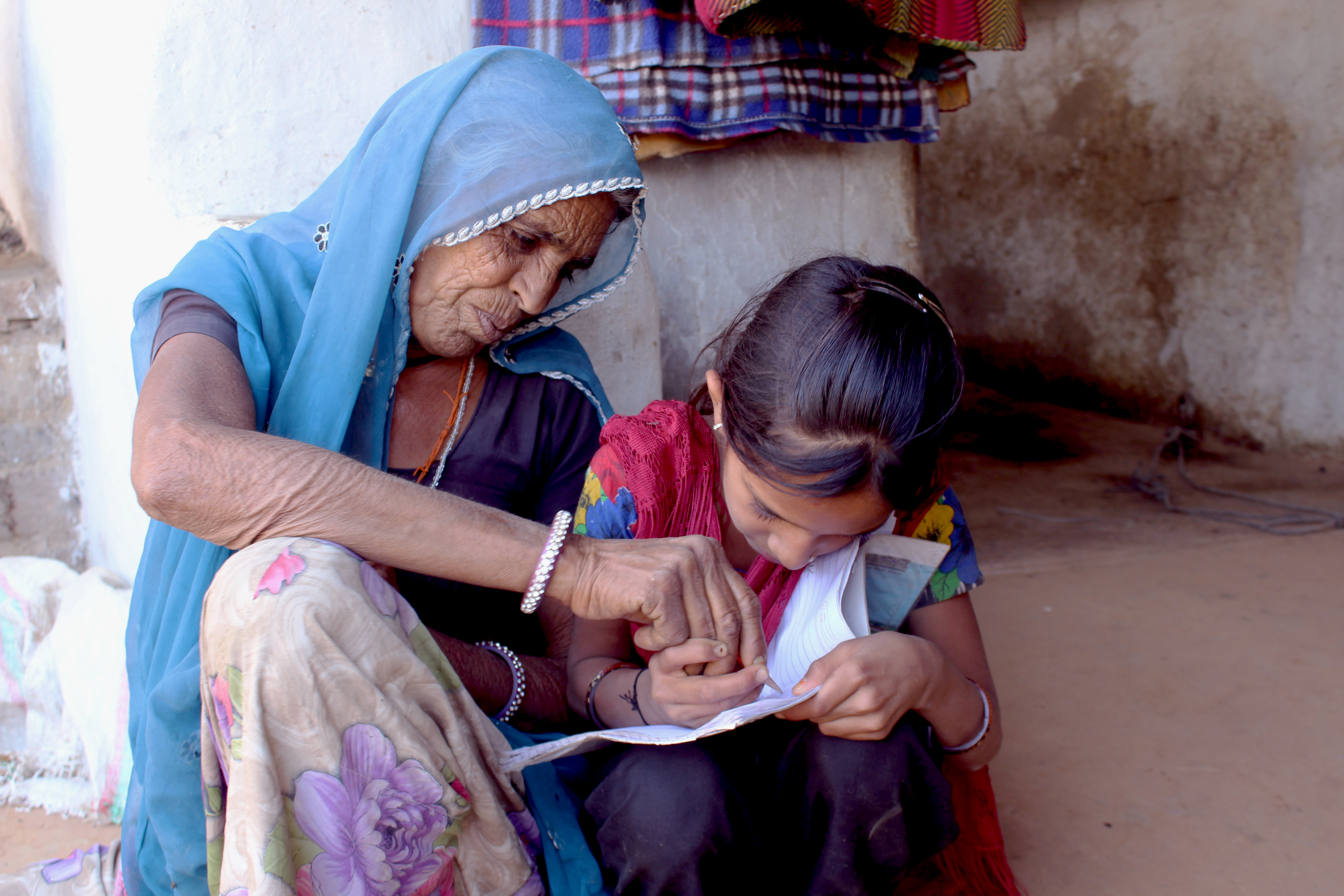 "I feel like I was unjust to Kanta. During our time, all the girls and women were told that their place is at home, serving our families and that we didn't have the capability or the right to do anything else. But I can see Kanta's bright future in front of my eyes now! This feeling is so good that I want all the girls in our village to be educated," says her grandmother
This is the mindset shift that educating even one girl can bring. Watch Kanta's journey:
Now imagine scaling this effort to 140 villages in the district! That's what Educate Girls did by implementing the world's first Development Impact Bond (DIB) in the education sector, also India's first-ever DIB. Kanta was one of the 7,300 children that the Educate Girls' DIB reached out to.
What is the Educate Girls' DIB?
Educate Girls, an NGO founded by Mumbai-based Safeena Husain, entered into a Development Impact Bond (DIB) contract – an innovative funding model that ties funding to outcomes – with the UBS Optimus Foundation and Children's Investment Fund Foundation (CIFF) in 2015.
For the three-year-project covering 166 schools across 140 villages in Bhilwara, Rajasthan, the targets were to enrol out-of-school girls (between the ages of 7 and 14) and improving the learning outcomes in literacy and numeracy (for marginalised children in Classes 3-5).
How does this DIB work?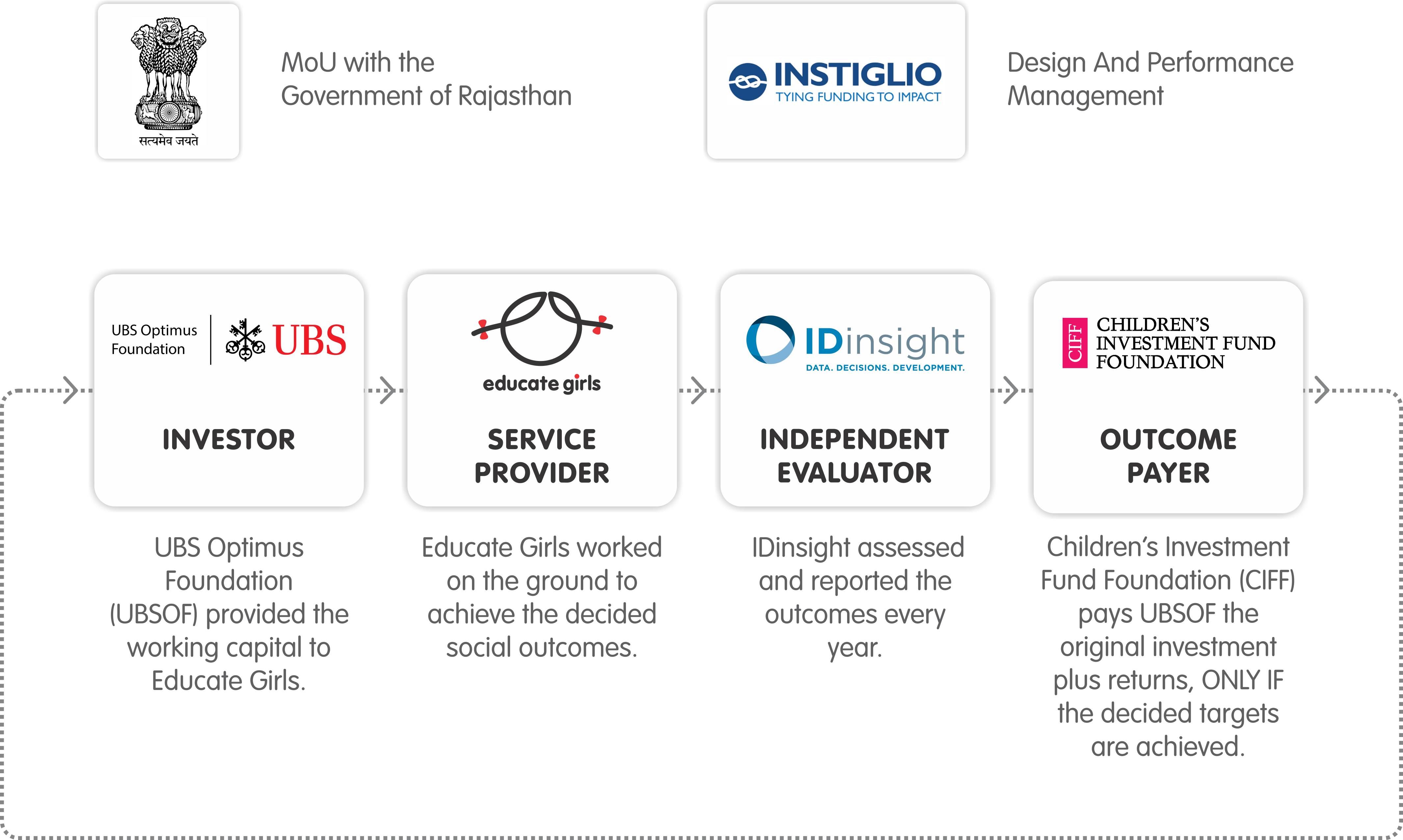 The innovative results-based financing model works through the collaboration of three key stakeholders – a primary investor, the service provider, and the outcome payer.
The primary investor is the one who funds the social impact project expecting a return at the end, which in this case was UBS Optimus Foundation.
The second key stakeholder is the service provider that executes the projects on the ground, to attain results by funds procured from the primary investor. In this case, the service provider was Educate Girls.
And the third is the outcome payer who pays the primary investor the full investment plus returns on successful attainment of the bond's targets. In this case, the outcome payer was CIFF.
An independent evaluator verifies the service provider's achievement.
On the DIB's completion in 2018, Educate Girls not just achieved but surpassed both its target outcomes! 116% of the target of enrolment of out-of-school girls and 160% of the overall goal for learning outcomes.
The Educate Girls' DIB successfully enrolled over 760 eligible out-of-school girls identified in the program area, and in the final year, learning levels for students in program schools grew 79% more than their peers in other schools – almost the difference of an entire additional year of instruction.
It was anything but easy to achieve these results.
The work on the ground:
According to Vikram, who managed the DIB operations in Bhilwara, the major challenge for girls' enrolment in schools was the mindset of the villagers, as in Kanta's case.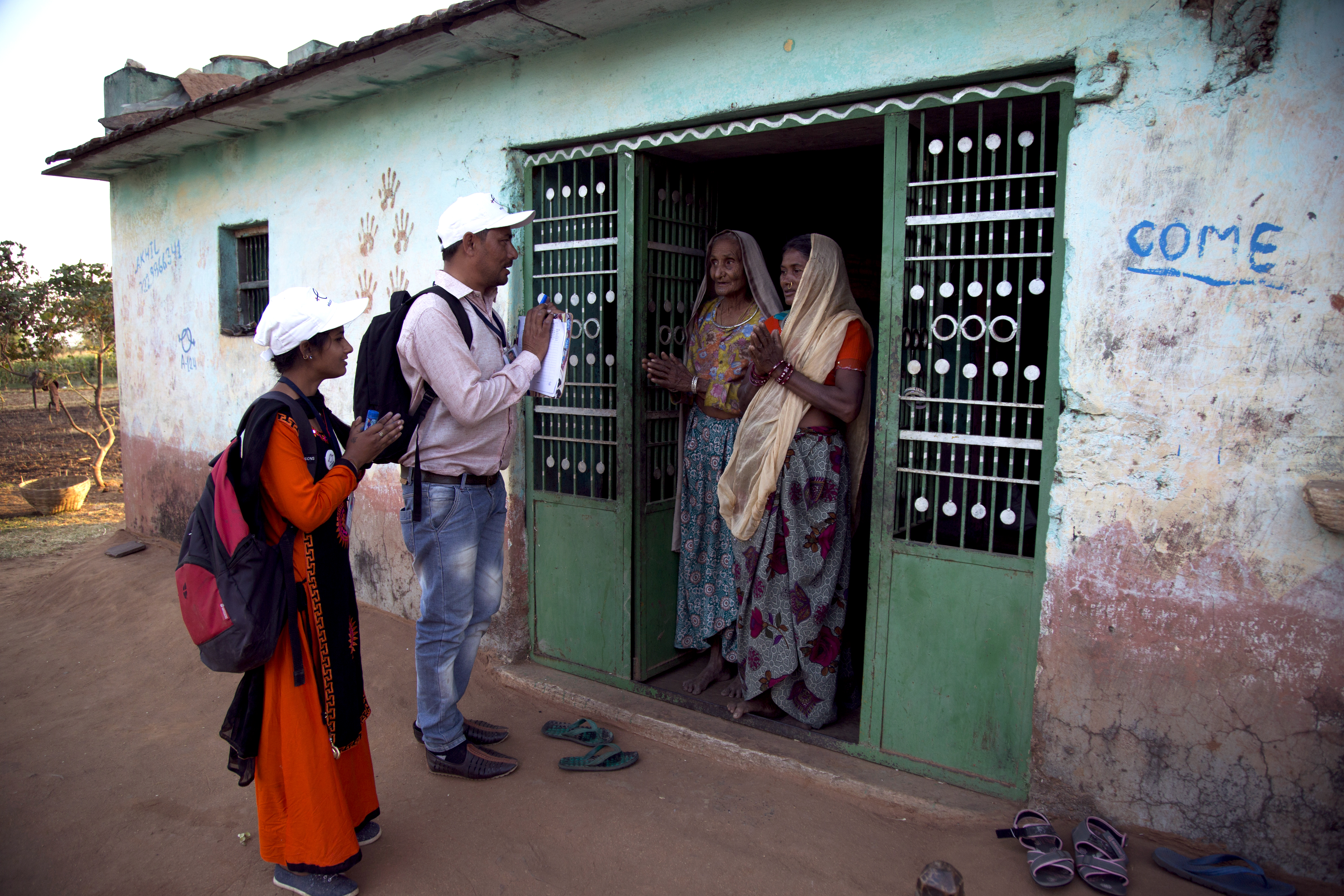 "In the communities that we work in, it becomes tough to enrol and retain girls in school, especially beyond Class 5. These are girls who are 9 or 10 years and above. The families of these girls strongly believe that education is not going to help their daughters after marriage and therefore it's in their best interest to focus on domestic work. Once they are older, parents think it won't be safe to send them walking to school. There may be a general apathy to education, but at least for boys they are ready to consider that education is important because boys can go out and earn for them, while the girls are considered 'paraya dhan'," he says.
Many different approaches were used to identify and enrol the out-of-school girls in the program area. The team conducted extensive door-to-door surveys for over 18,000 households across all the villages and identified eligible out-of-school girls. Specific enrolment strategies were then prepared based on the data. Home visits were made to counsel parents and families, and many village meetings were conducted to sensitise the community towards the importance of education.
What seems to have worked for Educate Girls was their success at getting community leaders, village elders and school administrations to lend their influence in reaching out to these families.
"When it comes to young girls, it is difficult for the community to trust outsiders. So, other than our staff, we worked with young volunteers from each village and trained them to help with our outreach," adds Vikram.
---
Read More: A 'Spark' of Brilliance: IIT-Mandi Students' Initiative to Provide Quality Education to Rural Kids
---
But enrolment wasn't the end of the mission for the team. The major target area was ensuring improved learning outcomes for all students in the 166 schools.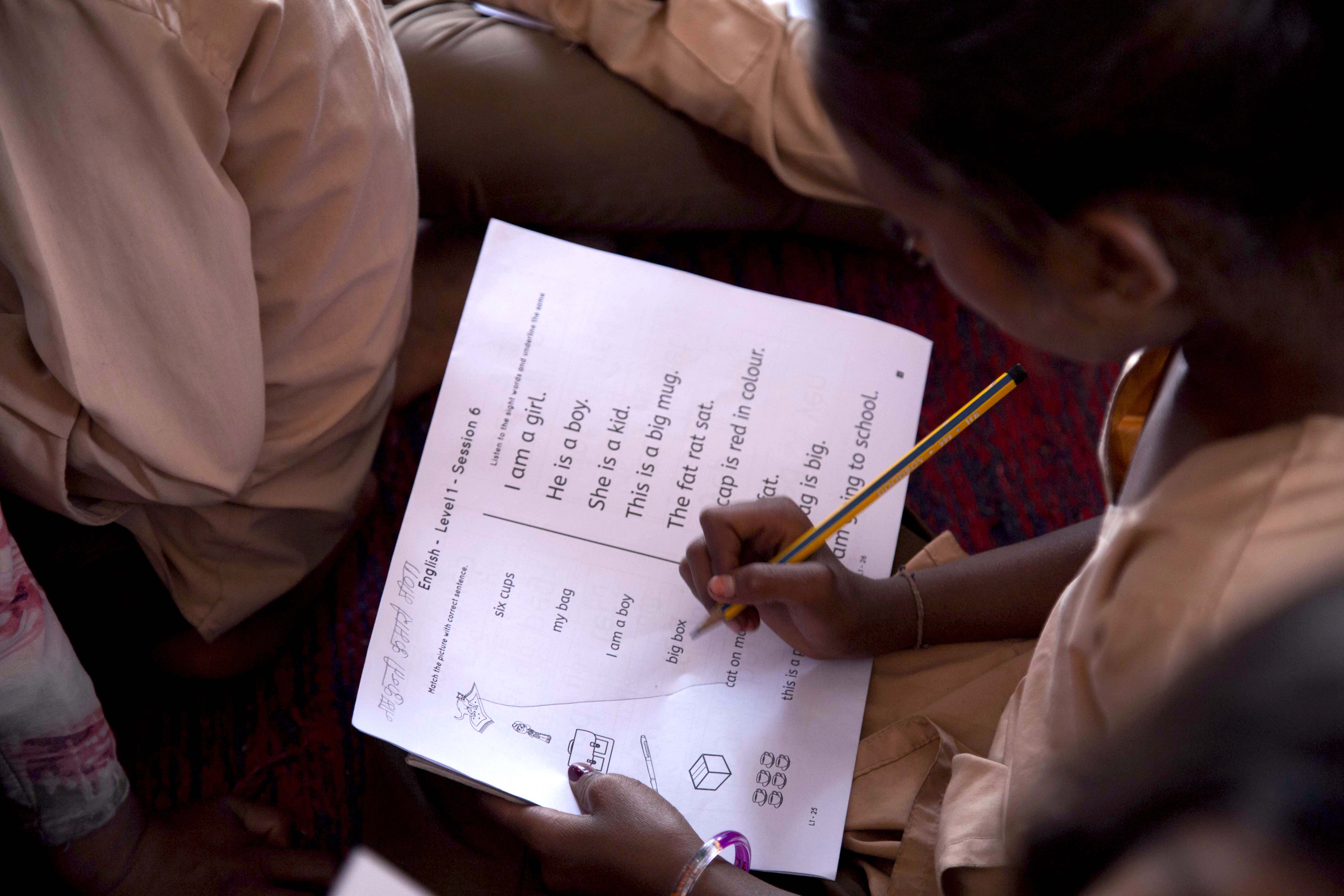 For this, a new remedial kit, called 'Gyan ka Pitara' (GKP) was introduced in the classrooms. The GKP uses tools, individual worksheets and play-activities to build micro-competencies of children across Classes 3, 4 and 5 in Hindi, English and Maths.
The volunteers also helped determine the baseline for students and accordingly used learning tools to suit their individual needs. The baseline here referred to the skills or learning level of the child before Educate Girls' intervention.
"In the DIB program, Educate Girls had the flexibility to innovate, redeploy, and react to on-ground conditions. This enabled us to be more accountable to the students. It brought flexibility to use funds as we saw fit, adapt program delivery to lessons learned in real-time, and stay focused on the results that matter. Data became a tool in the service of those frontline workers on the ground who are responsible for creating impact. The robust Performance Management System (PMS) created for the DIB program gave each frontline worker their own dashboard to be able to study the progress and the roadblocks and think about solutions," says Safeena Husain, Executive Director of Educate Girls.
This flexibility was a distinct feature of the DIB that made it a great lab for testing and perfecting program delivery to achieve the maximum social impact.
Who would have thought that an innovative financial instrument could help transform the lives of over 7000 children in the remote villages of Bhilwara!
Read more: https://www.educategirls.ngo/dib
(Edited by Shruti Singhal)
Like this story? Or have something to share?
Write to us: contact@thebetterindia.com
Connect with us o n Facebook and Twitter.
We bring stories straight from the heart of India, to inspire millions and create a wave of impact. Our positive movement is growing bigger everyday, and we would love for you to join it.
Please contribute whatever you can, every little penny helps our team in bringing you more stories that support dreams and spread hope.
Tell Us More