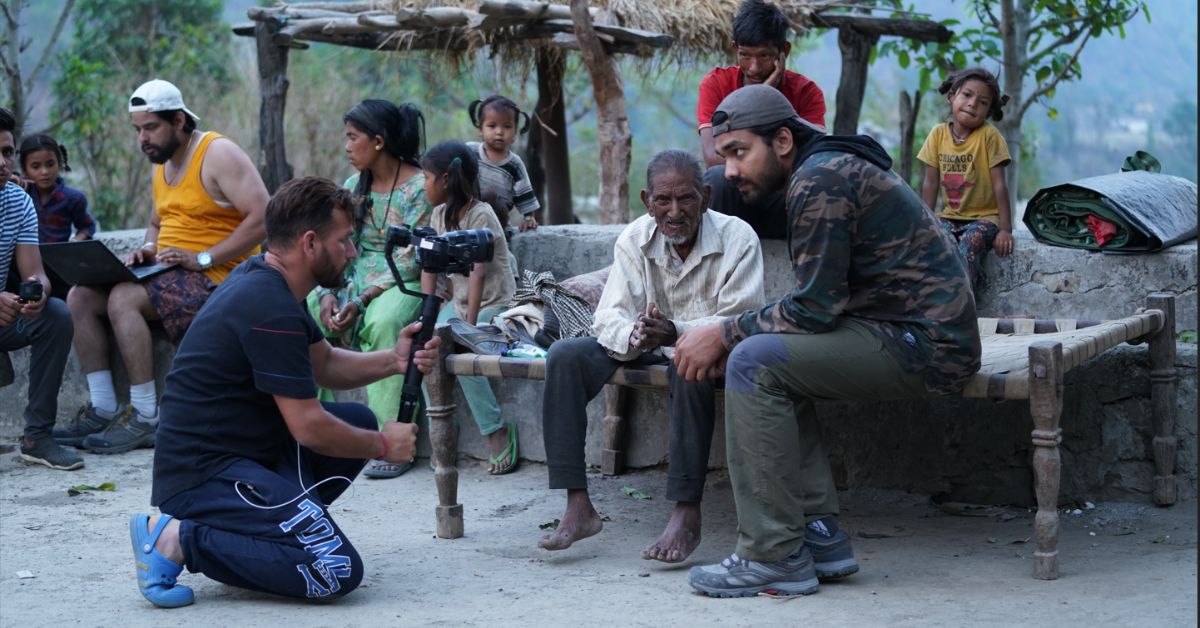 Nikhil Pratap Singh started 'Planet Trotter' as a way to encourage slow and experiential travel while helping people in rural India earn.
As trekkers brave the dense foliage of oak and deodar trees on their way from Auli — a ski destination in the Himalayas — to Gorson Bugyal, a rolling alpine meadow, a sense of calm envelopes the group. Solitude isn't hard to come by at an altitude of 3049 m, but even so, the trekkers cherish these moments, immersing themselves in a landscape that seems untouched by time.
The group must make the most of these moments. They will soon leave the peak for the equally pristine Chattarkund, where the sweet lake water is the main lure. The excitement at taking the first sip is all too familiar to their guide Nikhil Pratap Singh who left behind the corporate world himself in search of such moments of undiluted happiness.
Early on in life, Nikhil made a choice to champion change through whatever he did. His initiative Planet Trotter is an ode to this. The travel-for-impact social venture is catalysing change in the villages of Uttarakhand through its many projects while boosting a form of slow travel that many have forgotten.
Ask Nikhil what shapes these dreams, and he credits a childhood spent in cities across the country — thanks to a father who worked with the CISF — and a personal love for the outdoors.
"I was born in Ballia, Uttar Pradesh, which has its own history. It became the first independent district of India in 1942. But, while my roots were here, I grew up witnessing the culture across Kerala, Chhattisgarh, Gujarat and Chennai where my schooling happened," recalls Nikhil.
In 2011, Nikhil signed up for an engineering degree in Dehradun, but travel still had a space in his heart. Today, as the engineer-turned-adventurer looks back on the journey, he says that travel was always his calling.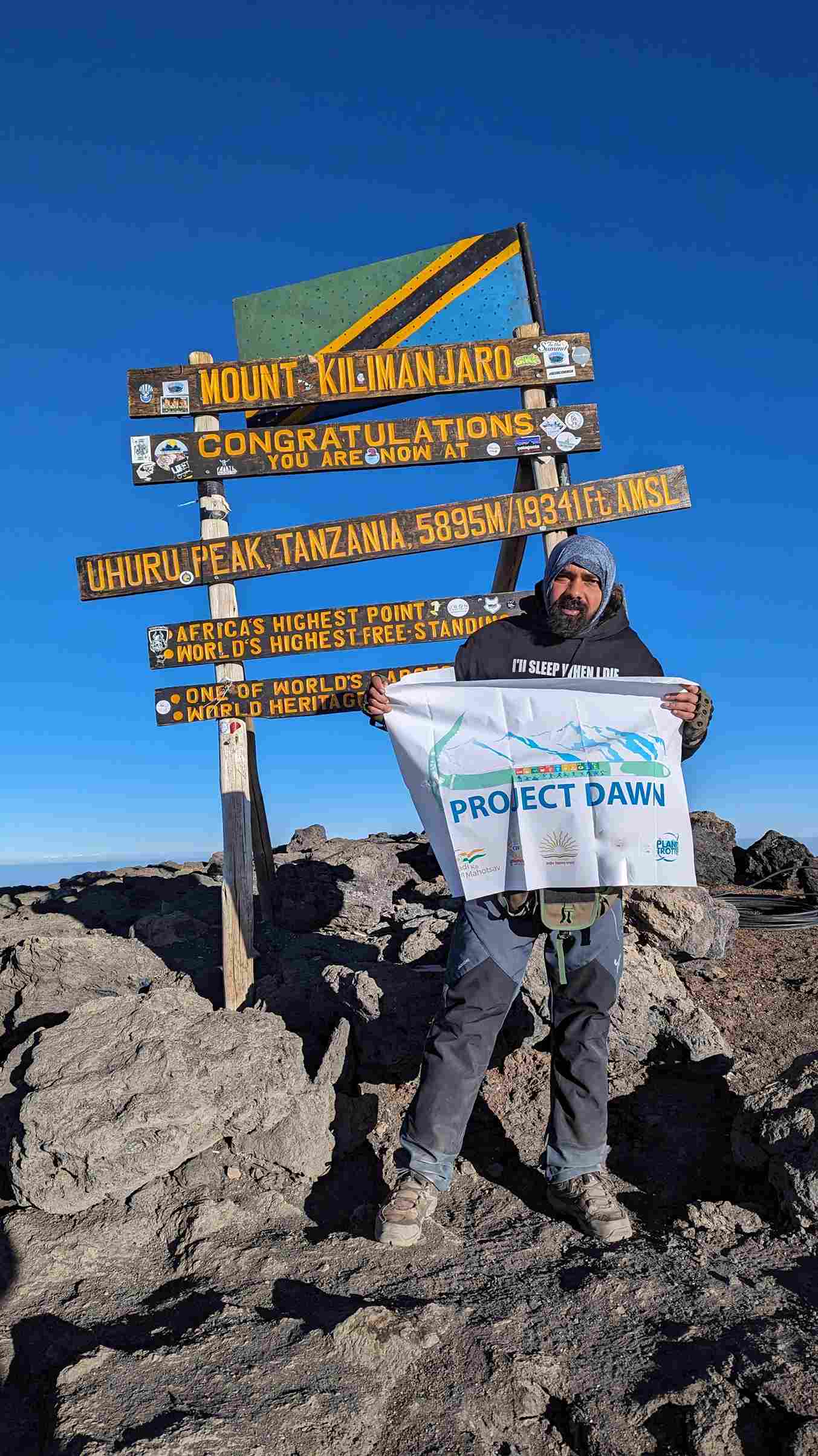 A setback leads to a passion project
Following the completion of his engineering degree in electronics and communication in Dehradun, Nikhil decided to veer away from corporate life and try out motorsports.
"I remember organising rallies and self-driving expeditions at off-beat locations across India. These gave me a chance to explore too. I was enjoying this face of life until I suffered a leg injury during a rafting expedition," he recalls.
As numbness spread through his leg, so did an accompanying fear which suggested that this would be the end of his outdoor life. The MRI revealed Nikhil's lumbar vertebrae had been badly hurt. He recalls spending the next few months engaging in multiple sessions of acupuncture and traditional medicine. For all this, his love to get back outdoors fuelled him.
Within a few months, Nikhil was registering for a mountaineering course at the Himalayan Mountaineering Institute, Darjeeling. Months of scaling heights taught Nikhil that nature was the best healer and in 2019, he decided to resume rafting expeditions in Uttarakhand. He had heard about the Ladhiya River and couldn't wait to take his group there.
"I assumed the place would be devoid of people considering how remote the location was," Nikhil shares. But soon he discovered that he was wrong.
"The people in this remote area were not only surviving but doing so in drastic conditions. There were no proper roads, a shortage of electricity, and negligible facilities. They were struggling to pay their bills, and sustain their farms," he says. It reminded Nikhil of his own days in Ballia and the pride he had always carried around for his village.
In 2019, Nikhil returned to Dehradun and started Planet Trotter as his attempt to uplift the villages of Uttarakhand.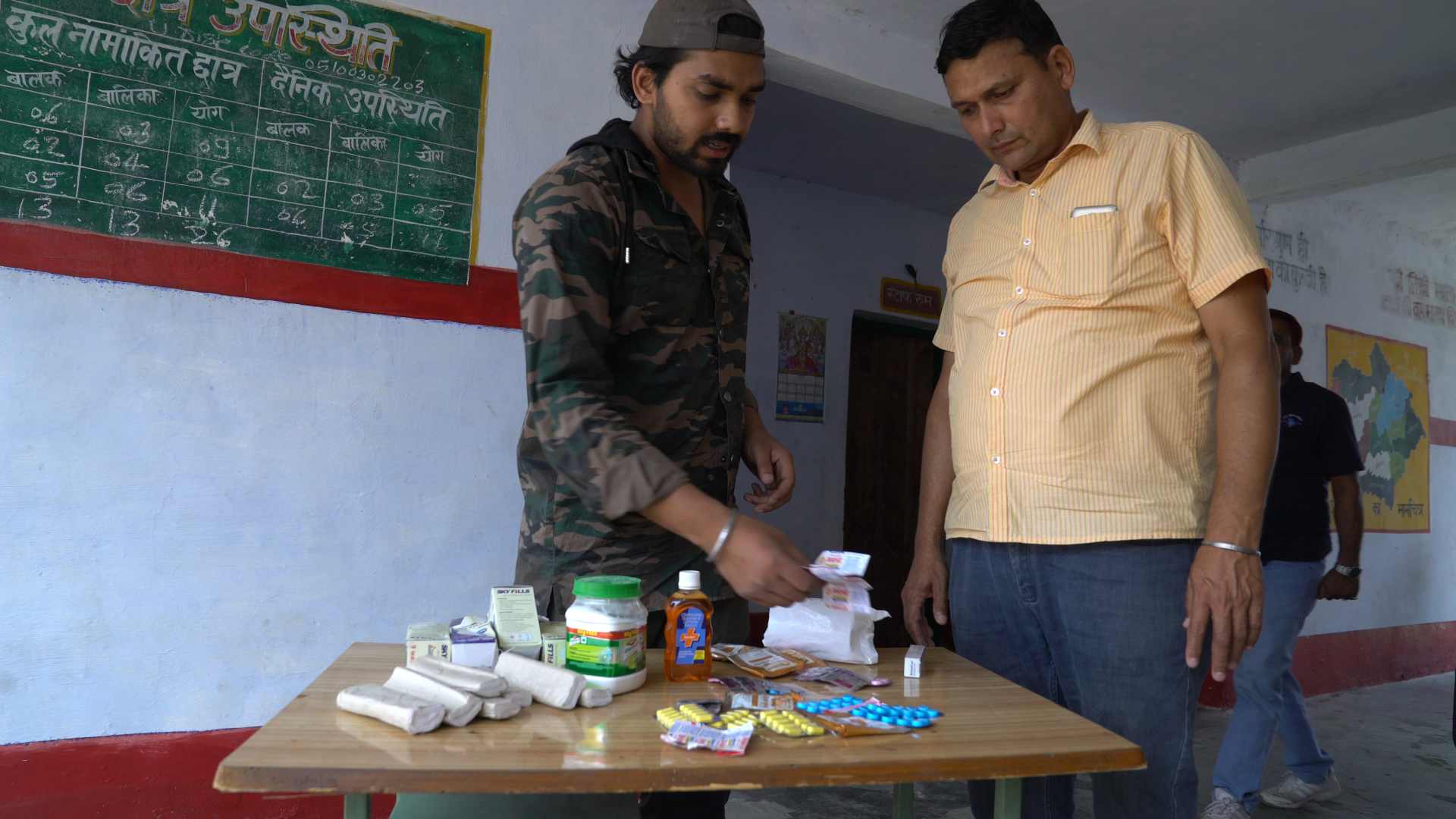 'I started looking at the bigger picture.'
The platform's unique model combines adventure tourism with remote rural development initiatives. "The idea was to mix outdoor adventure sports and sustainable tourism together to boost these remote places," explains Nikhil. He estimated that this strategy would counter another problem — mass migrations.
"We wanted to improve their standard of living in the village so that they wouldn't have to migrate to other areas," he adds.
The range of travel experiences helmed by Nikhil and his team are meant to foster a bond between the city folk and the rural communities. For instance, one of the most popular activities is the 'Valley of River' expedition in Champawat, Uttarakhand. The six-day expedition involves a 17 km trek across the valley, where trekkers are provided with all safety gear. They are encouraged to live with the locals along the way, and treated to a host of Kumaoni delicacies.
Jeet Singh, from Lodiyalsera village, who hosted two friends during the expedition, says projects like these are of great help.
"Living and surviving in these remote locations is tough. And so, getting city people to live with us is like a dream. I hosted Shivanshu from Mumbai and Dhruv from Hyderabad. It was a privilege hosting them on New Year's Eve. We even introduced them to village farming," says Jeet.
In addition to these treks and trails that enable the locals to earn, Planet Trotter is also engaged in a slew of other initiatives.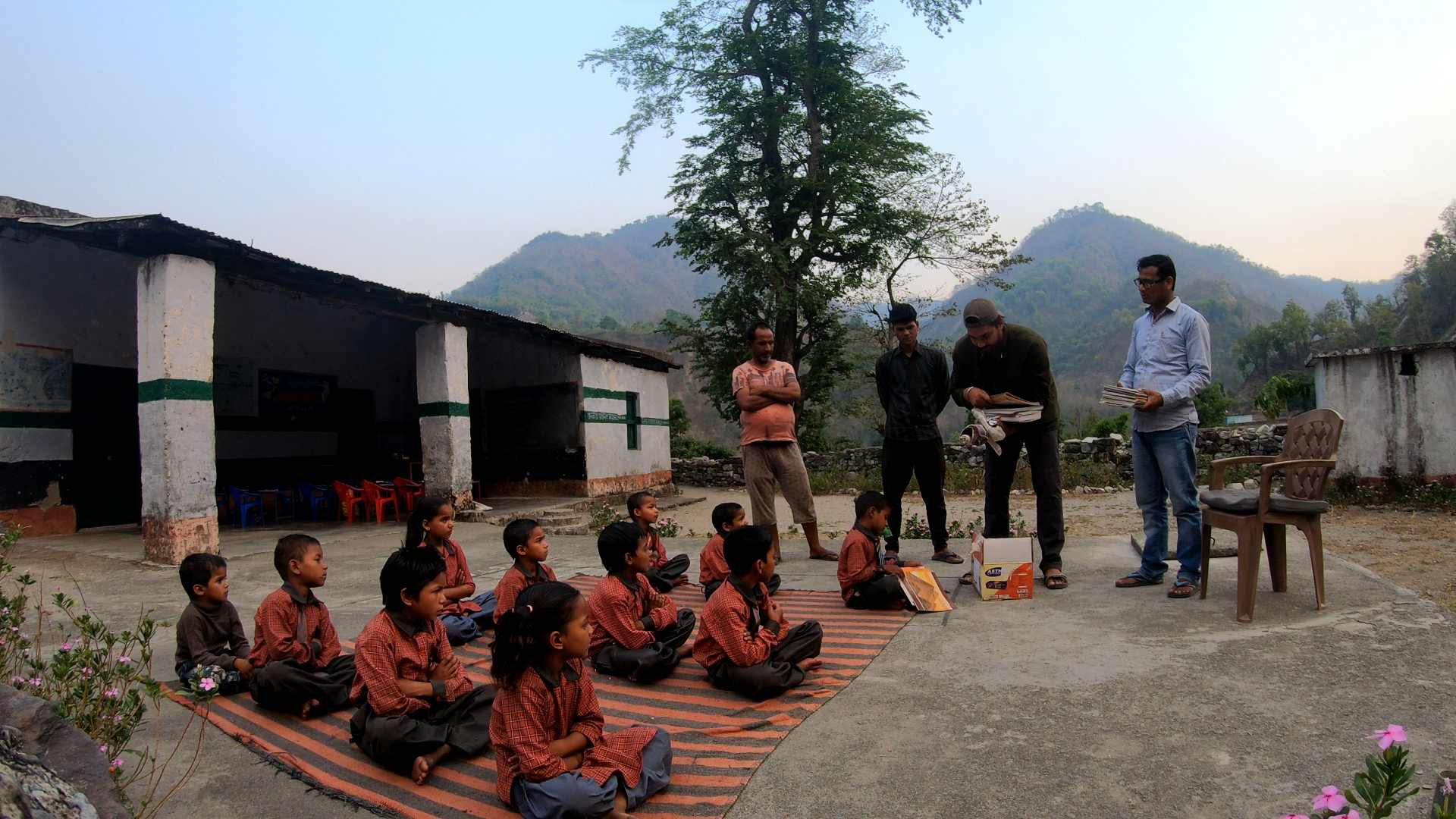 Empowering communities in the Himalayas
Nikhil's work is concentrated in seven villages across the country, five of which are in Uttarakhand. In 2019, Nikhil adopted three villages in the state — Furkiyajhala, Khirdwari and Lodiyalsera, where he recognised an urgent need for awareness on topics such as menstruation.
"In 2019, we distributed more than 100 pads in Lodiyalsera and Khirdwari villages. The village women were not familiar with the concept until then, but post our drive, they are actively buying pads and using them," he explains.
Nikhil recalls an incident prior to the drive, where Laxmi Devi from Khirdwari village, a woman in her forties, shared how periods are perceived in the village. "Women on their period must sit outside the home. We give them food but they mustn't touch any of the utensils. On the fourth day, they can drink cow urine and then enter the house," she explains.
This appalled Nikhil, who now shares that Laxmi Devi's views have changed since then. As she notes, "Nikhil and his team of Planet Trotter helped us get necessary medicines and pads and education about menstruation. Now we buy pads from the village shop."
Nikhil and his team frequently distribute books and educational materials to students of the government-run schools in all three villages. To date, they have helped "more than 500 students".
On one such trip in 2019, Nikhil came across the non-functional computers at the school, and he enquired about it. He was told that these had not been working for nine years as the electricity requirements could not be met. "I got six 1.5 kW solar panels installed in the school which ensure the smooth functioning of the computers," he adds.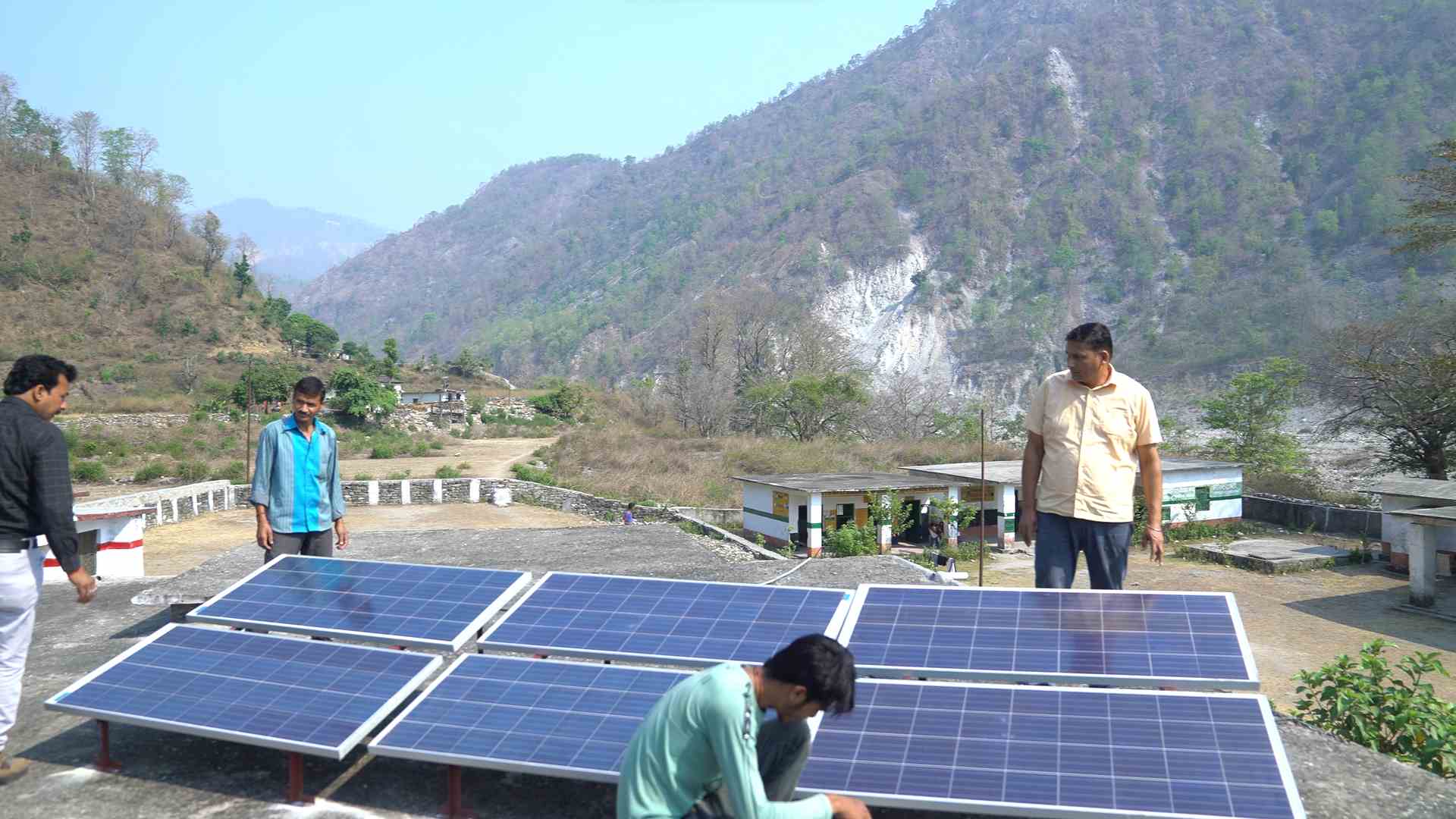 Sarita, a student of Class 6 who loves spending time surfing the web at school, says she spends her time learning 'Microsoft Paint' or 'Word' among other applications on these refurbished computers now.
"I can now learn typing and do so much more. Otherwise, we had to go 70 km away from the village to use the computer," she adds.
In addition to this, Nikhil has also helped the villagers learn bee farming, which further boosts their income. "We have given them boxes which they use to collect honey. The villagers were able to sell the honey at Rs 450 per kg and we are now looking to help them sell their product directly to the markets," he says.
But even as Nikhil attempts to expand his platform in the face of stiff competition from other similar businesses, he says his idea is rooted in a desire to see the people of India's villages uplifted. "I hope I'm able to do more," he says, before signing off.
Edited by Padmashree Pande.
Tell Us More
We bring stories straight from the heart of India, to inspire millions and create a wave of impact. Our positive movement is growing bigger everyday, and we would love for you to join it.
Please contribute whatever you can, every little penny helps our team in bringing you more stories that support dreams and spread hope.