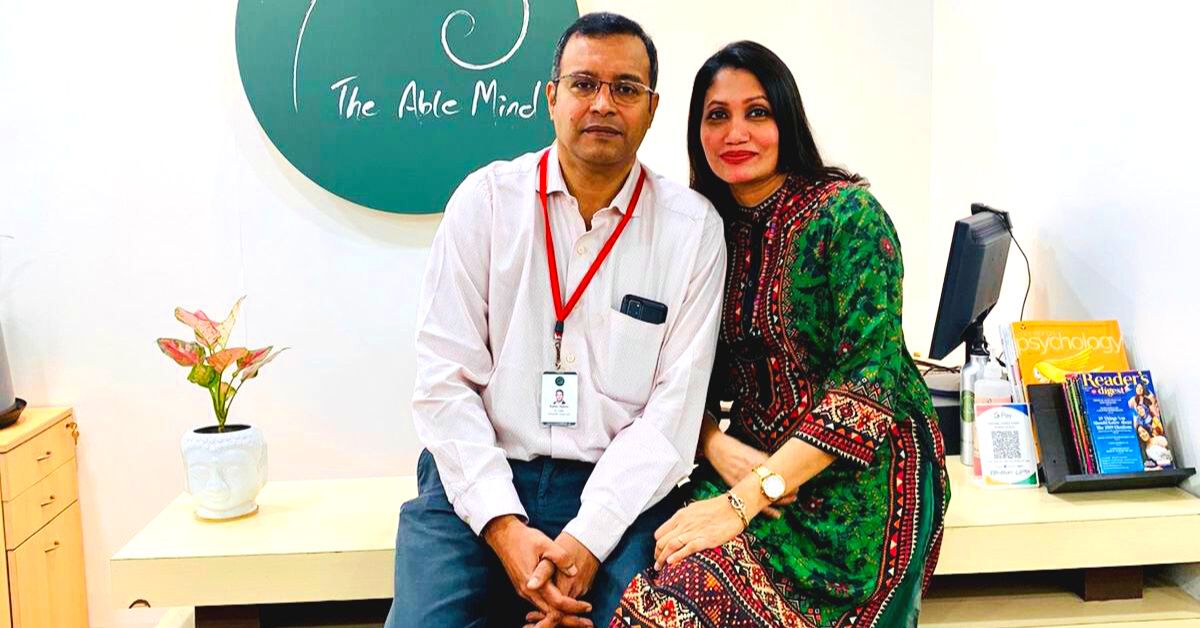 Rohini Rajeev, a psychotherapist and social worker, started The Able Mind to make affordable and timely mental healthcare accessible across India.
Maneka Rai (name changed), a 27-year-old residing in Bengaluru, first heard of Rohini Rajeev — a psychotherapist with over two decades of experience — earlier this year from an excel sheet circulated online. The excel sheet contained recommendations of therapists in the city who were "approachable, non-judgemental and trustworthy".
"I had been clinically diagnosed with major depressive disorder and anxiety. It was overwhelming and stressful to deal with the fact that there were so many things wrong with my brain and that I needed to medicate. The stigma and lack of support and empathy drove me to find the help and guidance I needed. The excel sheet with people's real life experiences gave me the confidence to book an appointment," says Maneka, speaking to The Better India.
"Our first interaction helped me immensely because my emotions and fears were heard and not invalidated. The first few sessions helped me see life in a different light and the advice and guidance she provided regarding how to handle my professional and personal life has helped me turn my life around. I have now been off my medication and am capable of dealing with life confidently due to the help and guidance provided by Rohini and The Able Mind," she adds.
Formally launched in April 2022, The Able Mind is a Bengaluru-based mental healthcare venture that has created an online and offline platform to allow anyone to connect with a certified psychotherapist for Rs 500 a month.
The startup was founded by Rohini Rajeev, a social worker, psychotherapist and a licensed marital therapist, and her husband Rajeev Vijayan.
Finding empathy
Born and raised in Tiruchirappalli, Tamil Nadu, Rohini completed her master's degree in medical and psychiatric social work from a local college in 2002. Today, she is a doctoral scholar enrolled with the Tata Institute of Social Sciences (TISS), Mumbai, and on the cusp of obtaining a PhD in Social Sciences with just a semester left.
"My course in social work gave me the opportunity to participate in intensive training provided by a variety of social impact, non-governmental and government-run hospitals and psychiatric wards, etc. To prove ourselves valuable to society, we were taught to overcome our own stereotypes and biases before even thinking of supporting another," says Rohini.
"Clinical social work and psychiatry is a difficult and incredibly heartbreaking line of work, but it gave me an opportunity to help clients, particularly those who found little or no acceptance anywhere else. I began in residential rehabilitation (for people experiencing a dependence on alcohol or other drugs) and continued to gain knowledge on the job while also receiving training to support people experiencing different types of emotional distress," she adds.
Over the past 22 years, Rohini has transitioned from actively working in rehabilitation to practising psychotherapy with individuals, couples, and families.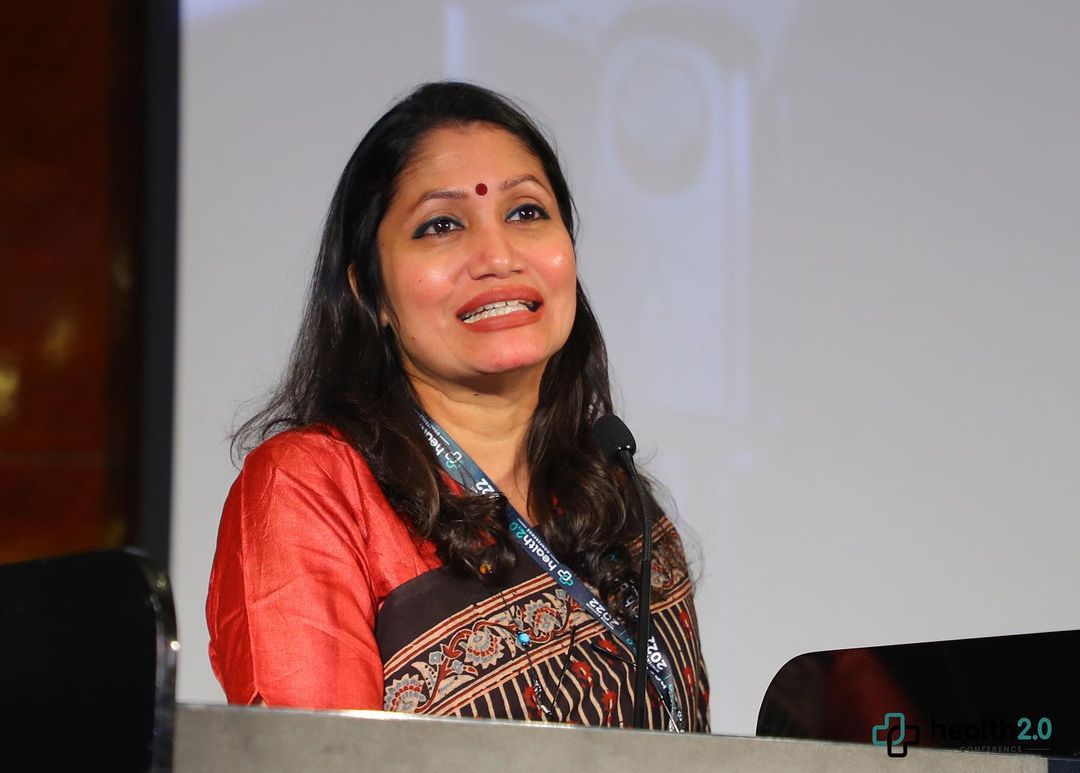 Accessible, affordable
Before The Able Mind, Rohini ran a small private practice established in 2017.
"While it was heartening to be able to support those who reached out to me for help via other clients or referred by psychiatrists and general physicians, it was just before the pandemic when my husband and the co-founder Rajeev Vijayan, a 'technology whizz', came up with an idea. He began building an online platform for people to reach out more easily and also make consultations simpler and the counselling practice more scalable," recalls Rohini.
"Ease of accessibility and the affordability of the consultations helped me expand my counselling practice and the user base increased especially during the pandemic. This encouraged other private practitioners to join my platform as affiliate consultants," she adds.
Following on from this, between December 2021 and February 2022, Rohini and Dr Jessy Fenn, a faculty member at the Department of Psychology, Rajagiri College of Social Sciences in Kochi, carried out a pan-India survey on the state of mental health amongst youngsters above the age of 16. The study focussed on young people's attitude, approach and acceptance of support.
"The results of the unpublished study threw light on the mental health challenges our youngsters endure including anxiety, depression, body image issues, relationship challenges and loneliness, etc. The study also endorsed the fact that three-fourth of the respondents experienced emotional distress and mental health concerns over a six-month period but almost the same percentage of them did not seek professional mental health support," says Rohini.
According to their study, these respondents did not seek help due to the fear of being judged, lack of awareness and time, extreme stigma, inadequate access to professional help especially in smaller towns and high cost of therapy. In fact, according to a 2023 study published in the Journal of Health Management, if a member of a household is suffering from a mental health illness they spend on average Rs 2,115 each month.
Taking all those inputs into consideration, Rohini and Rajeev developed a mental health support app with some key features.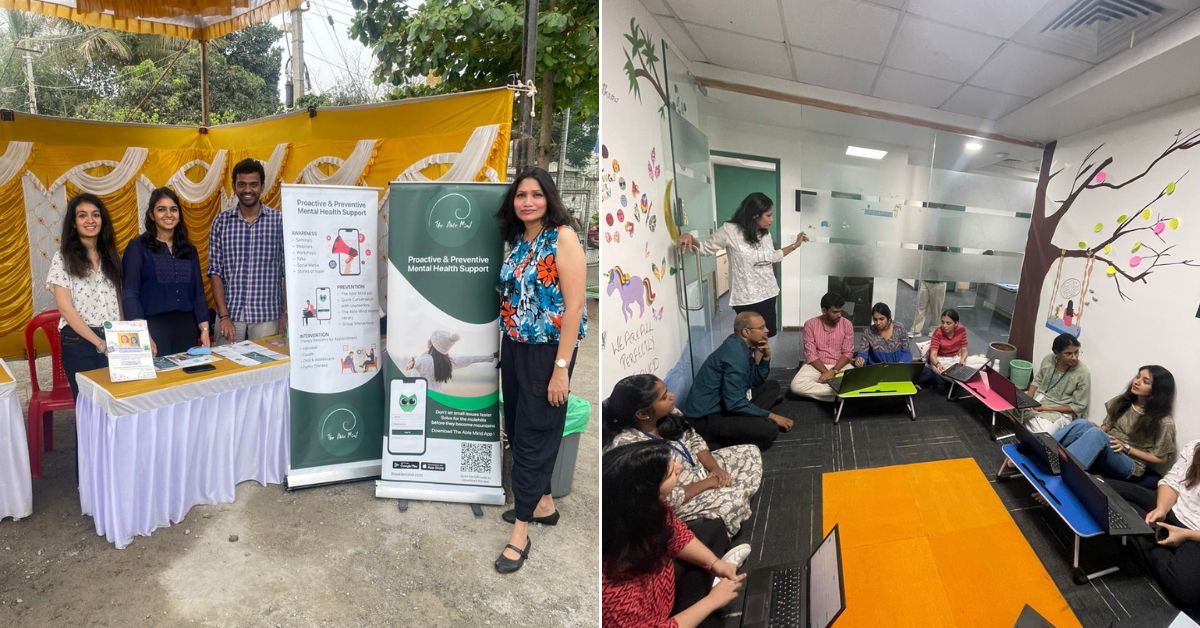 All day, everyday
"The Able Mind app powers our text based services that allow clients to seek brief counselling services through live 15 minute chat sessions with a counsellor or asynchronous text-based psychotherapy (therapy over text). Research has shown that text-based therapy has been as effective as regular therapy in case of mild and moderate mental health conditions," she says.
According to Rajalakshmi R, a certified clinical hypnotherapist and trauma informed counsellor with a decade of clinical experience who works with The Able Mind, "The 15-minute chat gives users the opportunity to access help when they are going through a difficult time without waiting for an appointment or having to go through a long process of screening."
"We additionally offer counsellor-led peer group sessions over chat and audio, a forum to collaborate and share personal stories anonymously, self help tools, assessments, a free resource hub, affirmative messages that empowers people to take care of their mental health proactively one day at a time, on our app," adds Rohini. They also conduct workshops, mental health awareness sessions, POSH (prevention of sexual harassment) consulting services and curated 'wellbeing training programs' for corporates and individuals.
"If a teenager is looking for help, all our support options (online and offline) are available, but they need to be registered by a parent/guardian. It is mandatory for parental consent to be sought for those under 18 in India before psychological support is provided. Once registered, the details of the session will be kept completely confidential unless we are dealing with psychosis, neurosis or self-harm given the legal mandate we operate under," claims Rohini.
But what sets The Able Mind apart from other such mental healthcare service providers?
According to Rohini, "Users have direct access to a psychotherapist via an app and they don't need to book an appointment. We offer preventive mental health services to help people avoid everyday stressors from building up. This reduces the risk of developing severe mental health issues in the long run. We also provide continued support that mitigates worsening of mental health symptoms; thus taking care of one's mental health remains in one's own hands."
Going further, she points out that their services are affordable at Rs 500 a month, and they offer text-based therapy and support in nine regional languages apart from English. "We don't employ bots. In other words, we use technology to support therapy; not to provide it. Also, we don't look at mental health purely from the lens of counselling but we also aim to empower individuals with the right support and tools (meditation, breathwork, music) and techniques to take control of their own mental health wherever they might be on a daily basis," she claims.
The Able Mind has a team of about 20 in-house experienced mental health professionals with a master's degree in psychology and at least 250 hours of supervised counselling experience.
Take the example of Nikkita, a 28-year-old consultant psychologist from Darjeeling, who has in the past worked with neurodivergent children employing play and art therapy. She is also a certified trauma counsellor and an expert in adult ADHD (attention-deficit/hyperactivity disorder).
"The Able Mind has exposed me to a lot of new things and encouraged me to step out of my comfort zone. We have a unique way to deal with mental health issues by helping clients deal with small everyday stressors before they lead to something bigger," she says.
As of July 2023, The Able Mind is supporting approximately 1,000 clients/patients through all their mediums. "Since our inception, more than 8000 people have consulted with us. Our app, meanwhile, has been downloaded about 13,500 times," claims Rohini.
What does good counselling mean?
As Rohini explains, "Trust is essential and that is built by being authentic, empathetic and non-judgmental. An effective counsellor will listen to you with understanding and compassion and without assuming or lecturing. They will help you to understand your own thoughts and feelings, and support you as you work through your issues. Being in therapy is hard because most of us are not comfortable with our own vulnerability. Therefore, it's imperative for a counsellor to never trivialise a patient or client's concerns and abuse their vulnerability. Our task is to ensure that they feel comfortable enough to embark on this journey of healing."
Raman (name changed) was 19, struggling with severe depression, anxiety and 'self-harming tendencies' when he discovered The Able Mind last year.
"With my first interaction with The Able Mind, I was immediately embraced by a wave of understanding and support. She (Rohini Rajeev) has ensured that I receive the best possible care by connecting me with a highly competent psychiatrist," he says.
(Edited by Divya Sethu; Images courtesy The Able Mind)
We bring stories straight from the heart of India, to inspire millions and create a wave of impact. Our positive movement is growing bigger everyday, and we would love for you to join it.
Please contribute whatever you can, every little penny helps our team in bringing you more stories that support dreams and spread hope.