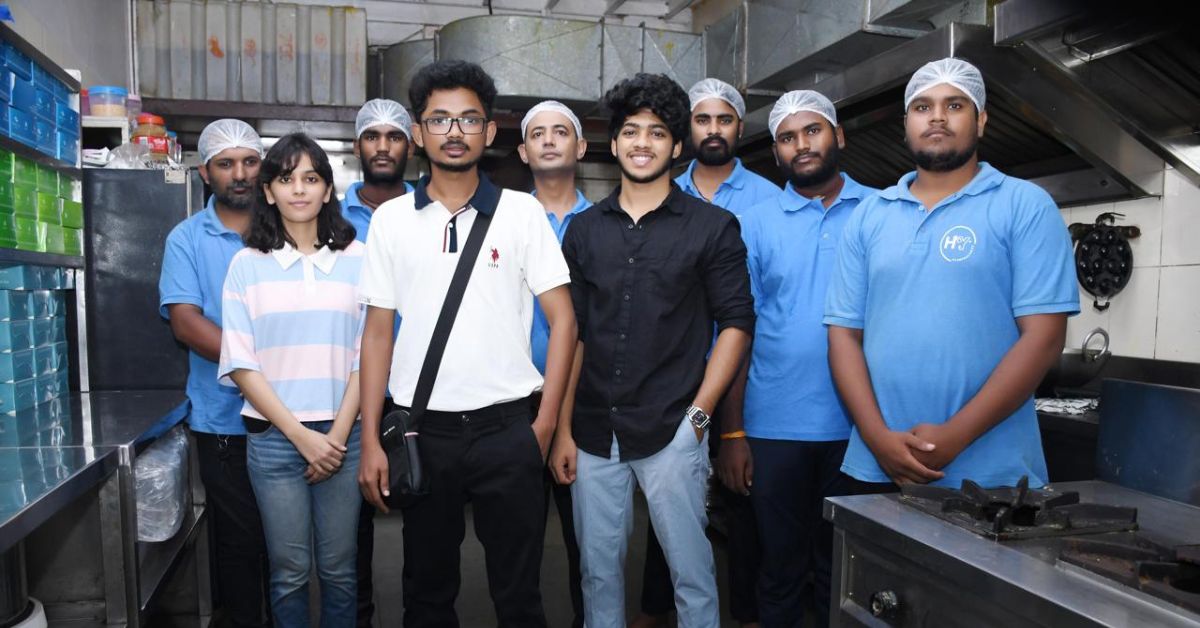 Sri Harsha, along with Sharath Chandra and Nirali Parikh, co-founded 'Hypothalamus' to address the healthcare gap in the food industry. They provide health-focused meal delivery service for patients with cancer, diabetes, PCOS, etc.
Meera Subramanian suffers from type-2 diabetes, high cholesterol, and blood pressure. Two months back when her haemoglobin A1c level shot to 7.3 above the normal range of 4–5.6 percent, her doctor advised her to strictly consume healthy meals to regulate blood sugar levels. But the 63-year-old retired bank employee was unable to manage cooking healthy meals regularly.
"The doctor asked me to switch to healthy food as it could improve my health. But amid managing my family, I was unable to cook the kind of meals I should be consuming every day," the Mumbai resident tells The Better India.
So, following her doctor's advice, she turned to the meal delivery startup Hypothalamus to solve her problem.
They provided her with six healthy cooked meals a day, featuring a diverse range of vegetables and dry fruits. Her new meal plan now includes quinoa, poha, and cinnamon juice in the morning; drumstick curry and oats dal cheela with salad for lunch; dry fruits in the evening; and kodo millet spinach rice and chia seeds for dinner.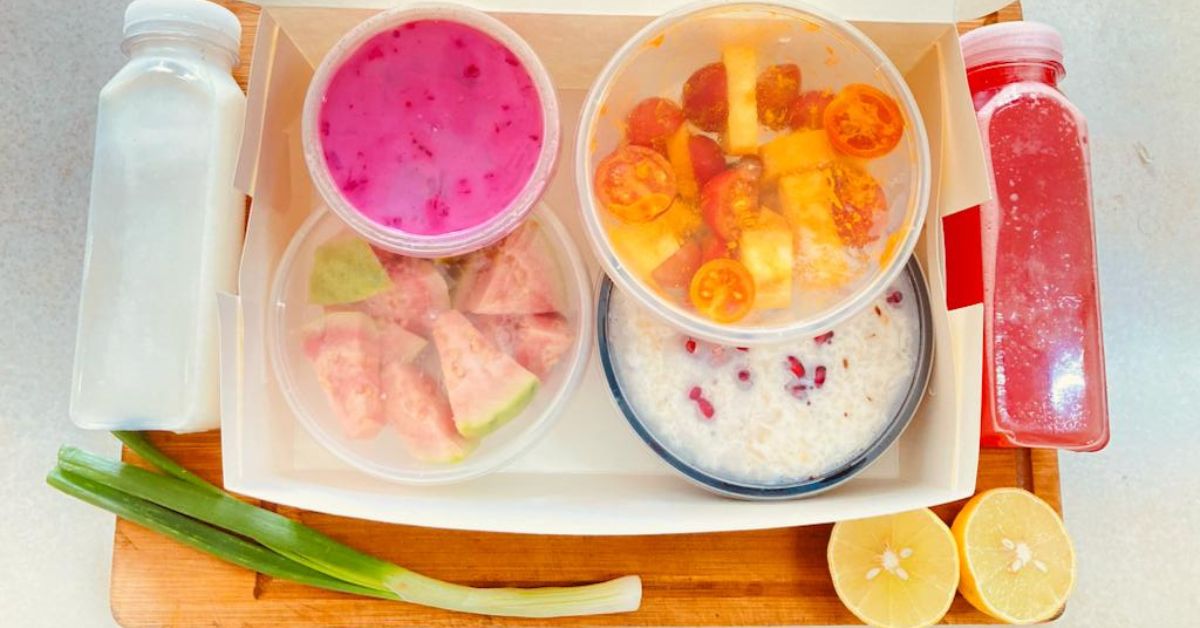 "Now, my diet is high in protein and lower in carbs compared to my previous rice-based meals. Hypothalamus provides me with food tailored to my daily calorie needs, taking into account my health issues. Over the last two months, my HbA1c level has decreased from 7.3 to 6.7, and I've been able to reduce my medicine intake," says Meera.
"Moreover, I love the convenience of receiving delicious hot cooked meals delivered right to my home, which makes me feel pampered."
Launched last year, the startup Hypothalamus offers disease-specific diet meals and general wellness meal services focused on holistic nutrition. Started by 23-year-old Sri Harsha, it caters to at least 50 patients with diverse ailments — such as diabetes, cancer, obesity, hypertension, thyroid, PCOS, and liver disease.
Addressing the rising chronic illness and poor lifestyle
Born in Andhra Pradesh, Sri Harsha arrived in Mumbai in 2018 for higher studies. During his second year at the MGM Institute of Health Sciences, Navi Mumbai, he was diagnosed with dengue.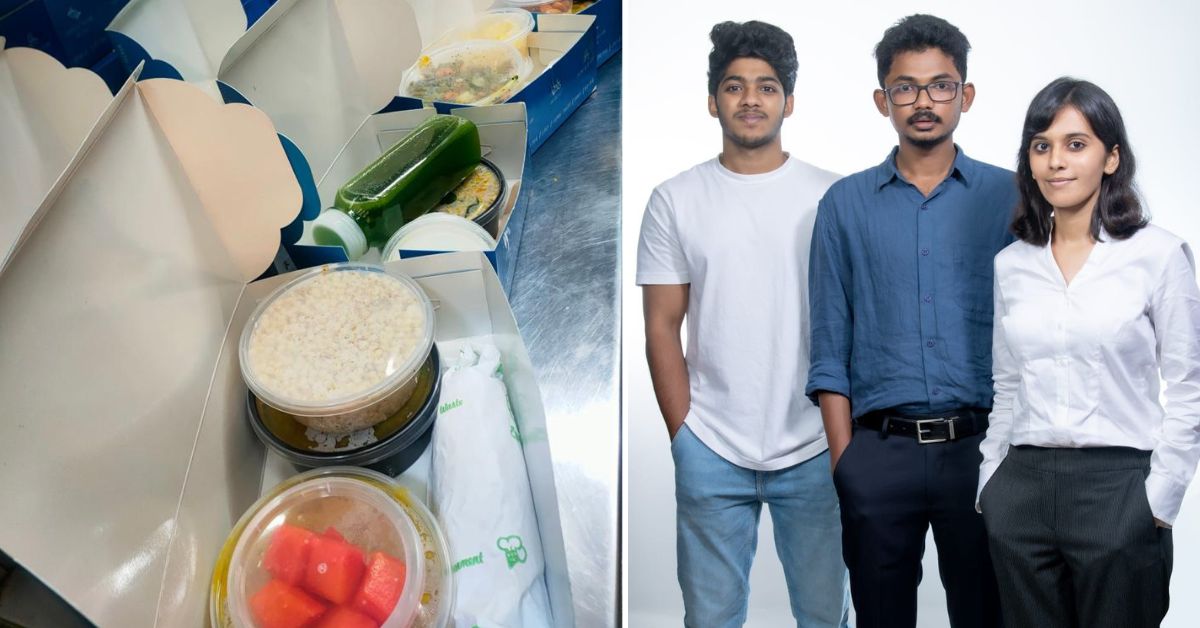 "Because of this disease, my platelet count decreased to 60,000 [Normal range: 1,50,000–4,50,000]. I was suffering from nausea and severe vomiting. The doctor said I could not consume solids or semi-solids, and I should rely only on liquids like papaya leaf juice and kiwi juice," he tells The Better India.
Living on his own, he did not have the comforts of home. "There was no facility for a canteen in the hospital. I searched online meal delivery platforms, but I did not find such services. I was hospitalised for five days, how could I have managed such a health-conscious and specific diet?" he asks.
"I realised that many patients suffer from various conditions, but the market lacks meals tailored to specific diseases. Further research showed that millions of Indians struggle with chronic illnesses, diabetes, cancer, and renal issues, yet disease-specific meals are not given enough attention," he adds.
Commenting on the rising chronic illnesses and poor eating habits of Indians, Dr Varsha Parekh, a Mumbai-based gynaecologist with over four decades of experience tells The Better India, "Modern individuals, particularly the younger IT working age group, prefer fast foods and binge-eat at odd hours. Our endocrine system does not favour this lifestyle, leading to obesity and health issues like PCOS."
She continues, "Back in 1985 when I was studying, we barely heard of these diseases. But nowadays, we encounter patients with PCOS, infertility, gestational diabetes, and hypertension every single day. By providing them with delicious and nutritious meals, we can improve their health and reduce their sugar levels."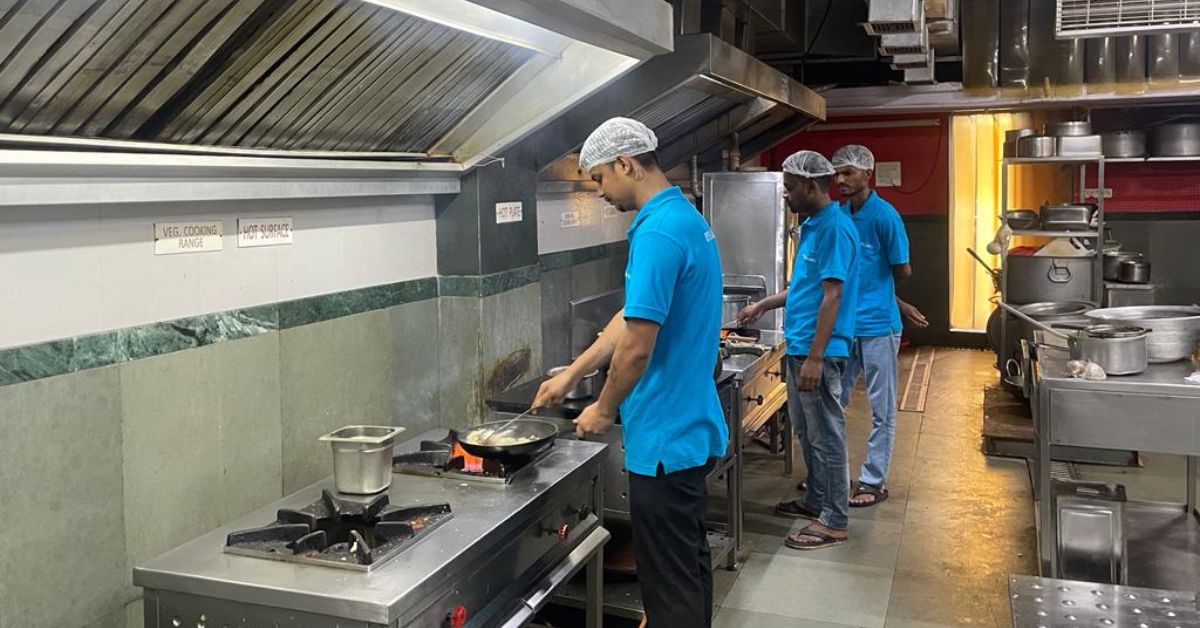 After Harsha identified this need to provide personalised disease-specific diet meals to people, he discussed the plan with his college friend Sharath Chandra. Together, they co-founded the company after completing graduation in 2022. Later, clinical dietician Nirali Parikh also joined them as another co-founder.
When asked about the choice of name for the company, he says, "We chose the name of our company inspired by the gland in the brain that regulates eating habits. Just as the Hypothalamus controls the eating habits of a human being, our business aims to control and assist the eating habits of health-conscious individuals and patients."
Healthy meals delivered home six times a day
Since the company's launch, the team has collaborated with six hospitals — including Shantinekan, Lifecare, and Lilavati. In these hospitals, doctors refer patients to the startup for personalised meal plans.
Through detailed nutritional counselling, the clinical dieticians at Hypothalamus prepare customised diet charts based on the patient's medical conditions, symptoms, and recovery period.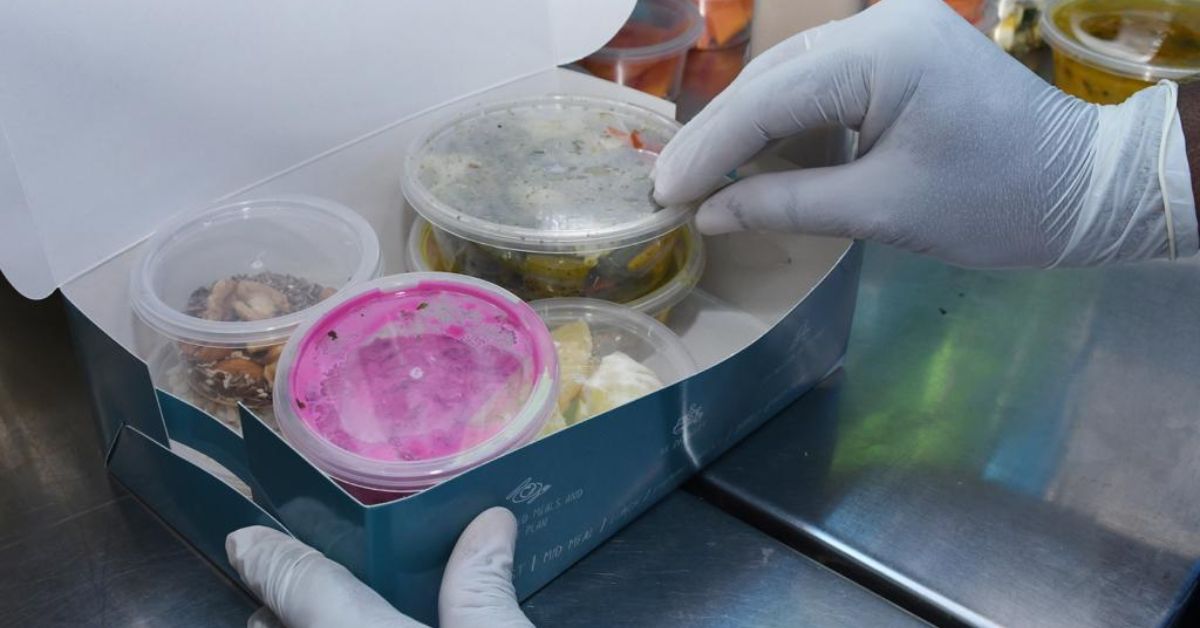 From tofu bottle gourd millet dosa and sesame green gram khichdi to bottle gourd brown rice dosa and cardamom milk — the meal package comprises breakfast, mid-meal, lunch, snacks, dinner, and a bedside meal. Delivered thrice a day, the six-meal package is priced at Rs 600 a day.
Highlighting challenges to setting up such a business, Harsha says, "Since it is a very unique concept, it took us six months to understand the market and gain the doctors' trust. Given my age, they were doubtful if I would be able to manage the network. At first, managing the kitchen and chefs was a little challenging, but with experience, we were able to do better."
Sri Harsha started the company with an initial investment of Rs 15 lakh. Today, the company generates a monthly revenue of Rs 7 lakh. He aims to expand the services to Bengaluru by the year-end.
"My vision is to provide end-to-end medical nutrition therapy to patients and promote general wellness for health-conscious people. I once needed such a service myself, and now we are witnessing how our nutrition support helps patients with diabetes manage their blood glucose levels, and malnourished children thrive and gain weight. This kind of positive impact keeps us motivated to expand our work further," says Sri Harsha.
Edited by Pranita Bhat; All photos: Sri Harsha.
We bring stories straight from the heart of India, to inspire millions and create a wave of impact. Our positive movement is growing bigger everyday, and we would love for you to join it.
Please contribute whatever you can, every little penny helps our team in bringing you more stories that support dreams and spread hope.