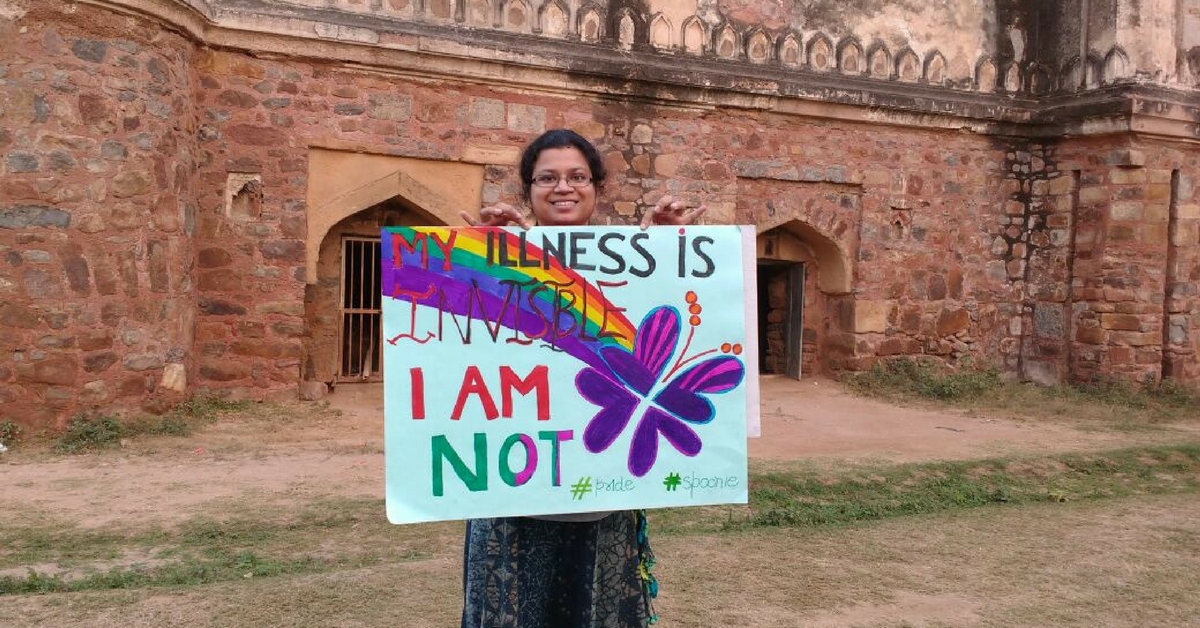 Invisible illnesses like Fibromyalgia are little understood in India. This International Awareness Day for Chronic Immunological and Neurological Diseases, a Fibromyalgia patient talks about rebuilding her life after her diagnosis and the need for better awareness about invisible illnesses in Indian society.
I am a lawyer working with a wonderful organisation – IDIA Charitable Trust – where I get to contribute to a great cause—empowering communities by creating lawyers from within. I also live with a supportive family, and have all the usual upper-class, privileged things – friends, comfortable life, and a good music collection. However, there are hidden, invisible parts of my life that this rosy picture doesn't show.
Getting up in the morning takes me a few tries before I can get around my leg cramps and various pains. Then I usually put some pain relief ointments on my hands to prepare for the tasks ahead, such as brushing my teeth. This begins my long day, every day, of managing my invisible illness, fibromyalgia, with my day-to-day life.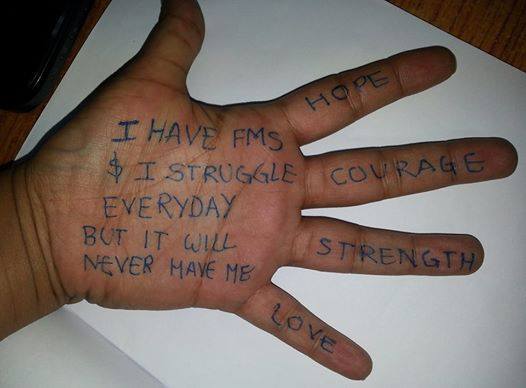 First, let me tell you a bit about the International Awareness Day for Chronic Immunological and Neurological Diseases (CIND) (12th May), a rather intimidating name for a day that is used to spread awareness about daily invisible struggles of a large part of the population.
Invisible illnesses include various debilitating conditions that have serious repercussions on peoples' lives, with symptoms such as chronic pain, sleeping disorders, extreme fatigue, and varying cognitive difficulties. These illnesses interfere with and impact the work, relationships, hygiene, and social life of affected people.
In spite of the large number of people suffering from invisible illnesses, there is very little awareness about them. People often suffer silently due to a lack of understanding of these conditions, related stigma, and due to the possible negative repercussions on professional and personal lives.This day, 12th May, is used to increase awareness about such invisible illnesses, including Fibromyalgia, Chronic Fatigue Syndrome/Myalgic Encephalomyelitis, and Lupus.
I did not know about such invisible illnesses until Fibromyalgia hit me in 2011, when I was a 23-year-old freshly-graduated lawyer in Mumbai, just starting my career and my life in a new city with many ambitions and dreams. It took me two years and visits to multiple doctors to even get a diagnosis, in spite of benefitting from some of the best medical care in the country. I had chronic body pain and extreme fatigue that made it difficult to carry out even basic tasks. This led to me having to spend whole weekends just lying in bed, watching the day pass.
Even lifting coffee mugs or brushing would be painful.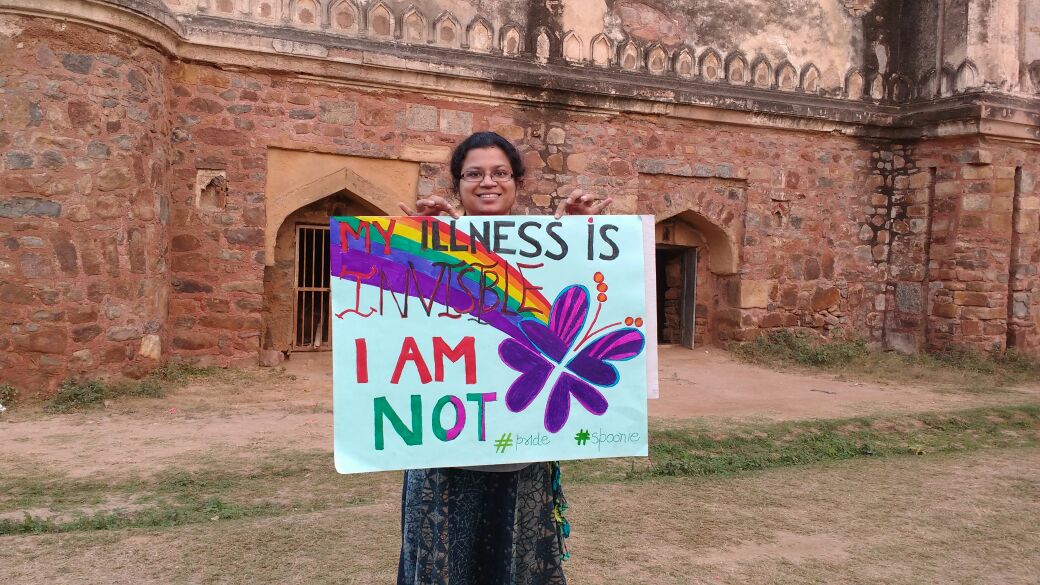 When I finally got my diagnosis, by a reputed neurologist in Mumbai, I was sent back home by the doctor without any discussion about the treatment, or future plans for managing the illness. Forget the understanding the diagnosis. Even the word – Fibromyalgia – sounded terrifying to a scared girl away from her family and plagued by an unknown illness.
This attitude, I would later find out, is highly indicative of the lack of empathy and efficiency in our medical care system for patients with invisible illnesses, leaving them distraught and left to rely on their own resources – online research, support groups, and the handful of friendly medical health professionals.
Rebuilding my life through finding meaning in my illness
With the onset of Fibromyalgia, I left my city, my job, and lost many relationships. I had to re-build everything I had known, and find myself again. As a lawyer, it irked me to know that there is no legal support for Fibromyalgia and other CINDs. I could not finish exam papers during my post-graduation studies due to pain. We are not entitled to have scribes or extra time during exams. I had to climb stairs to attend classes when my legs were screaming with pain. I can't ask for seats reserved for people with disabilities in public transport, leaving me to choose between my financial woes and excruciating pain.
Fibromyalgia changed my life in more than just negative ways though. I left my career in Mumbai, but my illness pushed me towards motivating work with IDIA, an organisation that trains students from underprivileged communities to help them become lawyers. I often draw upon my experiences with my illness during my work, such as the cruelty of having my life overthrown, the injustice of an indifferent system, and the unkindness and discrimination from others.
My illness helped me actually understand the need for building a kind, empathic, and just world. Learning to manage my chronic pain helped me understand myself in a bid to improve my health. I realised that my motivation lies with helping others change their lives.
I identified with IDIA's cause of giving opportunities to those who lack them, helping them empower themselves. We have over 500 students from various leading law colleges, who volunteer their precious time to reach more and more underprivileged communities every day. They train students from such communities to crack highly competitive national law entrance exams. Once these students gain admission, they ensure that these students do not feel out of place in the otherwise privileged peer groups they find themselves in.
It is truly amazing to see their dedication, hard work, and optimism.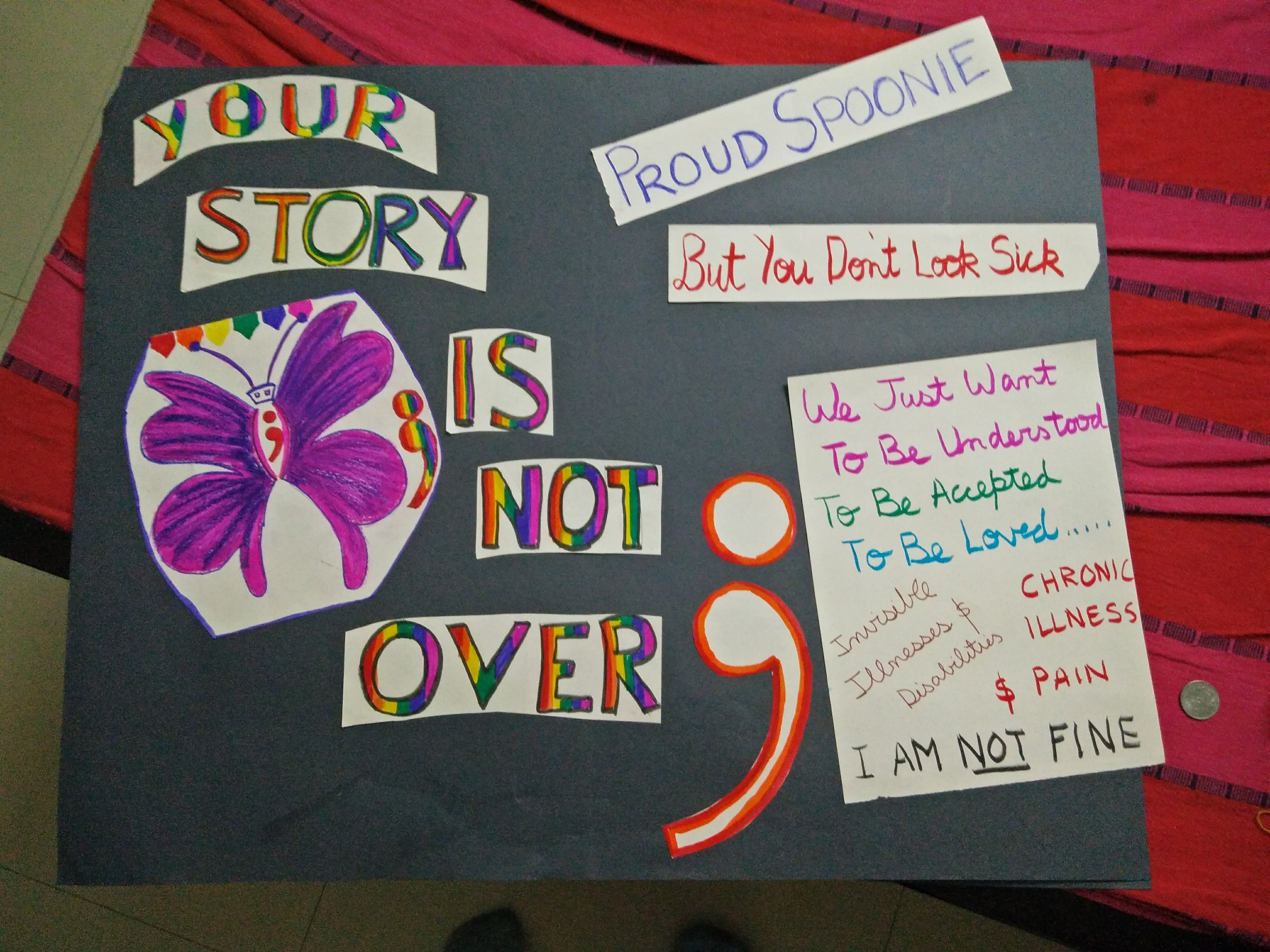 I see my own struggles reflected in the lives of our IDIA scholars, who have overcome many challenges to fulfill their dreams of becoming lawyers. Many IDIA scholars have disabilities – visible and invisible – and their resilience in the face of their struggles continues to be a source of inspiration. IDIA supports and mentors our scholars right from the start of their training for law entrance examinations, till up to their graduation five years later. We get to see the scholars blossom into amazing young lawyers, ready to make a mark on the world.
Dealing with Fibromyalgia taught me to look beyond the superficial. I learned not to make assumptions about people who may be fighting their own invisible battles. It taught me to acknowledge the pain of others, and offer any hope or comfort I could. I learned about the resilience of human beings in their fight against adversities, and also about their vulnerability to any surprises that life may throw at them. I think my struggle with Fibromyalgia has helped me contribute more meaningfully to IDIA and its work.
At the same time, IDIA has helped me find meaning in my life after my illness.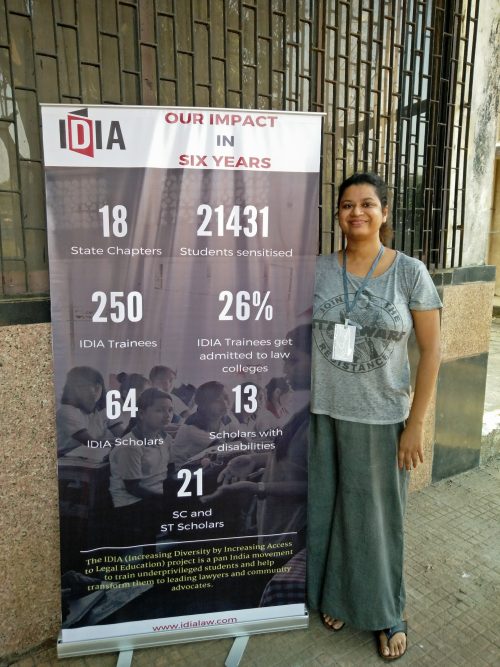 From interviewing students from underprivileged backgrounds to selecting them for training for law entrance examinations, I have met some of the most determined and strongest people I'd ever met at IDIA, and I feel lucky to be working with IDIA. None of this would have happened without my own struggles with Fibromyalgia.
Further, many of us with invisible illnesses cannot even mention our illness publicly due to fear of professional repercussions. My work-space allows reasonable accommodations, such as flexibility to work from home, taking sick leaves, and taking rest between work. This allows me to contribute efficiently and productively.
I probably joined IDIA at the lowest point in my life, with my health failing, and no direction in life. When I informed our Managing Trustee, Prof. Shamnad Basheer, about my illness, I was afraid that he may throw me out. Instead, he offered his help and support, which gave me mental and emotional support to deal with this condition.
It is important that more employers are cognizant of invisible illnesses, and provide requisite support to their employees.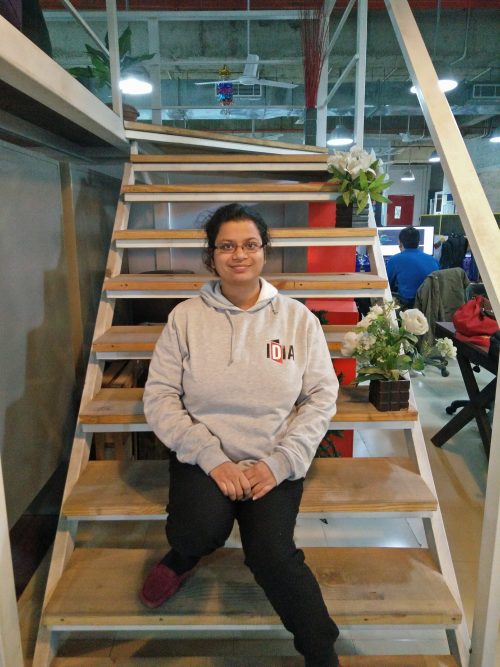 On this International Awareness Day for CINDs, let's think about building a more inclusive society. It is possible to live a meaningful life with invisible chronic illness. We do have struggles unique to our health condition, but those doesn't preclude a good life. I remember feeling completely lost and hopeless at the beginning. Now I find myself looking forward to this life I have re-built after the onslaught of my illness. On this May 12th, let's all try to do our bit to spread awareness about these conditions. Let's help reduce the stigma and ignorance around them!
About the author: Swati Agrawal is Associate Director at IDIA Charitable Trust, and a lawyer by training. She has various invisible illnesses, and likes to work towards spreading awareness about invisible illnesses and disabilities.
IDIA Charitable Trust is a movement increasing diversity in legal education by making it accessible to underprivileged and marginalized communities. You can help IDIA make education and law accessible to all by contributing, and spreading the word online and offline. For more information, visit the website.
Like this story? Or have something to share? Write to us: contact@thebetterindia.com, or connect with us on Facebook and Twitter.
NEW: Click here to get positive news on WhatsApp!
We bring stories straight from the heart of India, to inspire millions and create a wave of impact. Our positive movement is growing bigger everyday, and we would love for you to join it.
Please contribute whatever you can, every little penny helps our team in bringing you more stories that support dreams and spread hope.