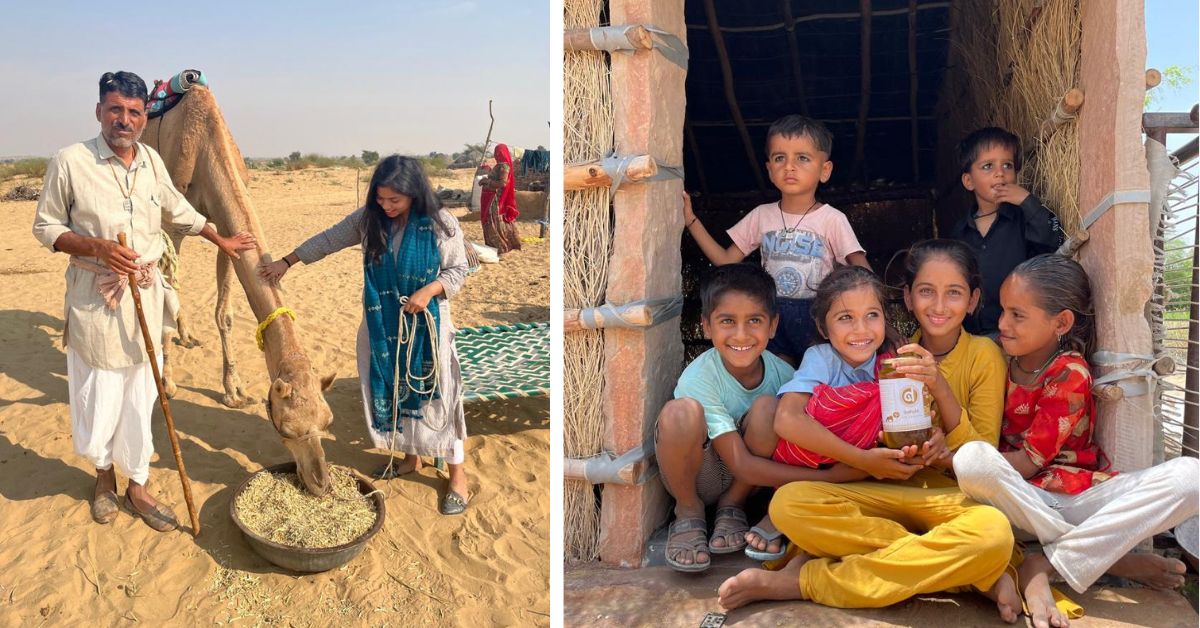 Aakriti Srivastava, along with Romal and Suraj Singh, started Bahula Naturals to help Rajasthan's pastoralists earn an income from their camels. The company has also helped over 45,000 camels thrive by selling camel milk products.
Before 2015, camels were considered prized possession in Rajasthan. However, the 2015 Act prohibited camel slaughter and their export to other states. The change left generations of pastoralists, who relied on camel herding for their livelihoods, struggling on their own.
"Following the ban, these communities could not sell their camels for transportation and tourism in other states. This caused camel prices to dip significantly. Camels that used to sell for Rs 1 lakh were now going for as low as Rs 4,000," Aakriti Srivastava tells The Better India.
"These communities lost their main income source. Sometimes, they took the camels near railway tracks, hoping they would go hungry and maybe get hit by trains. Some households that used to have 50 camels now have none or just one or two," she adds.
The government data also shows that the state's total camel population dropped from 3,25,713 in 2012 to 2,12,739 in 2019 — a 35 percent decline.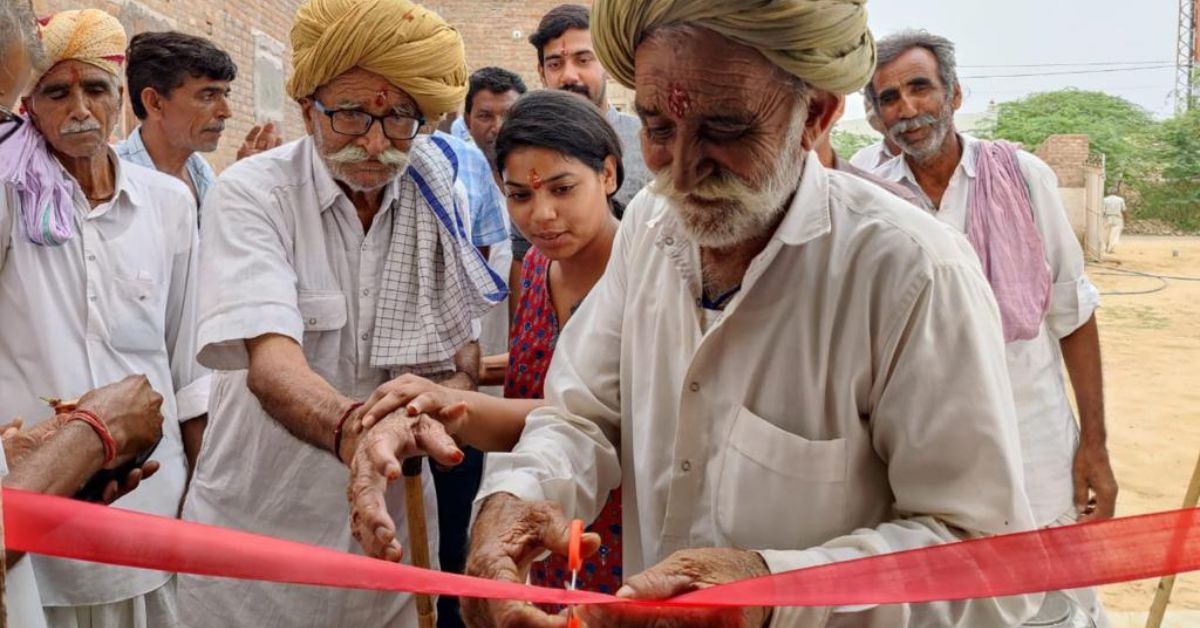 Today, the 27-year-old is able to bring livelihood opportunities back to these pastoralists with her startup 'Bahula Naturals'. It supports the livelihoods of at least 2,500 camel herders and helps at least 45,000 camels thrive by selling camel milk-based products.
"Can you imagine deserts without camels? We attempt to bring livelihood opportunities to these communities, highly nutritious food for our customers, as well as bring the cause of camel conservation through these products," she shares.
Journalist turned entrepreneur
In 2017, Aakriti moved to Bajju village in Bikaner district near the India-Pakistan border, nearly 1,200 km from her hometown in UP's Gorakhpur. It was while pursuing her graduation in journalism and mass communication in Delhi that she was assigned to document stories of pastoralists in the Thar desert.
"I went to the desert in June. All my romantic notions of what a desert would be like were shattered," she says.
During her first visit which was for four months, she learnt about the community of pastoralists, camel herders, sheep goat rearers, and indigenous cow rearers. "In challenging geographies and extreme temperatures, these communities would travel eight months on foot covering 800 km of stretch with their herds," she says.
"Pastoralism has been enriching the desert soil all these years. Whatever organic greenery that we see in deserts is because of their movement. When the pastoralists are on the move with livestock, their droppings rejuvenate the pasture land," she adds.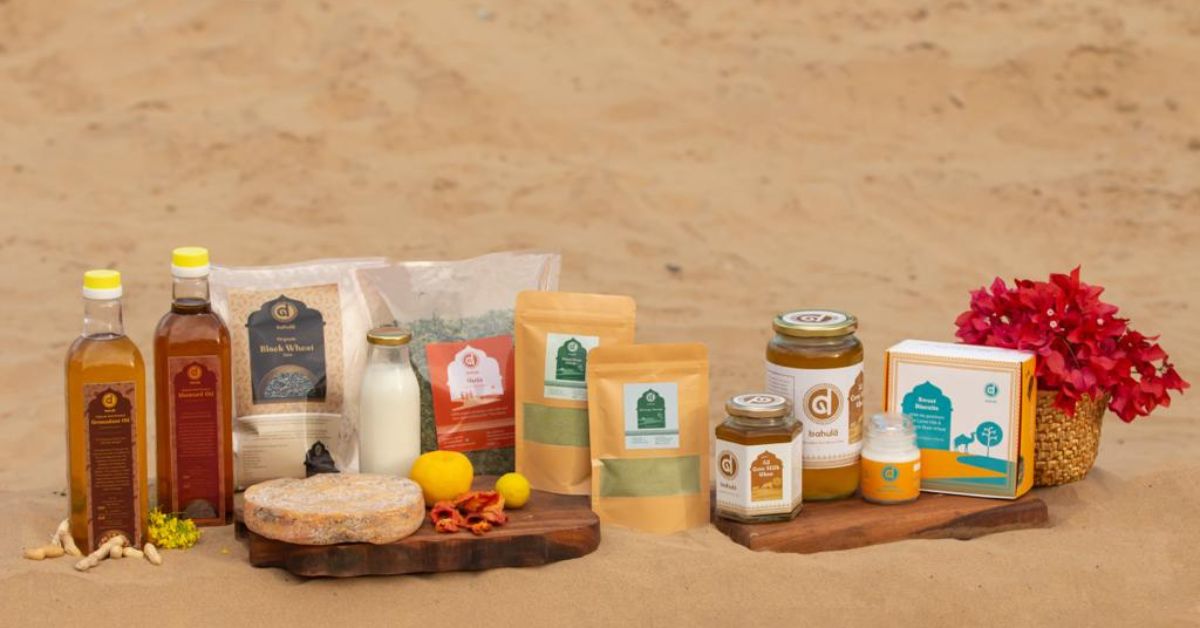 She continues, "Camels were also used to draw water, cultivate the farm, and for transportation purposes. But with the introduction of man-made machinery and the 2015 ban, these pastoralists started switching to daily wage jobs after leaving their camels on railway tracks to die as they could not earn a livelihood from them."
Because they couldn't find stable ways to make a living from animals and their products, these communities had to start working for daily wages in mines and brick kilns in cities.
After five years of research, Aakriti co-founded the Bikaner-based startup 'Bahula Naturals' in 2022, along with Romal and Suraj Singh — who she met during the assignment. Together, they also work with local partners and non-profits such as Urmul Seemant Samiti, Desert Resource Centre, and Selco Foundation.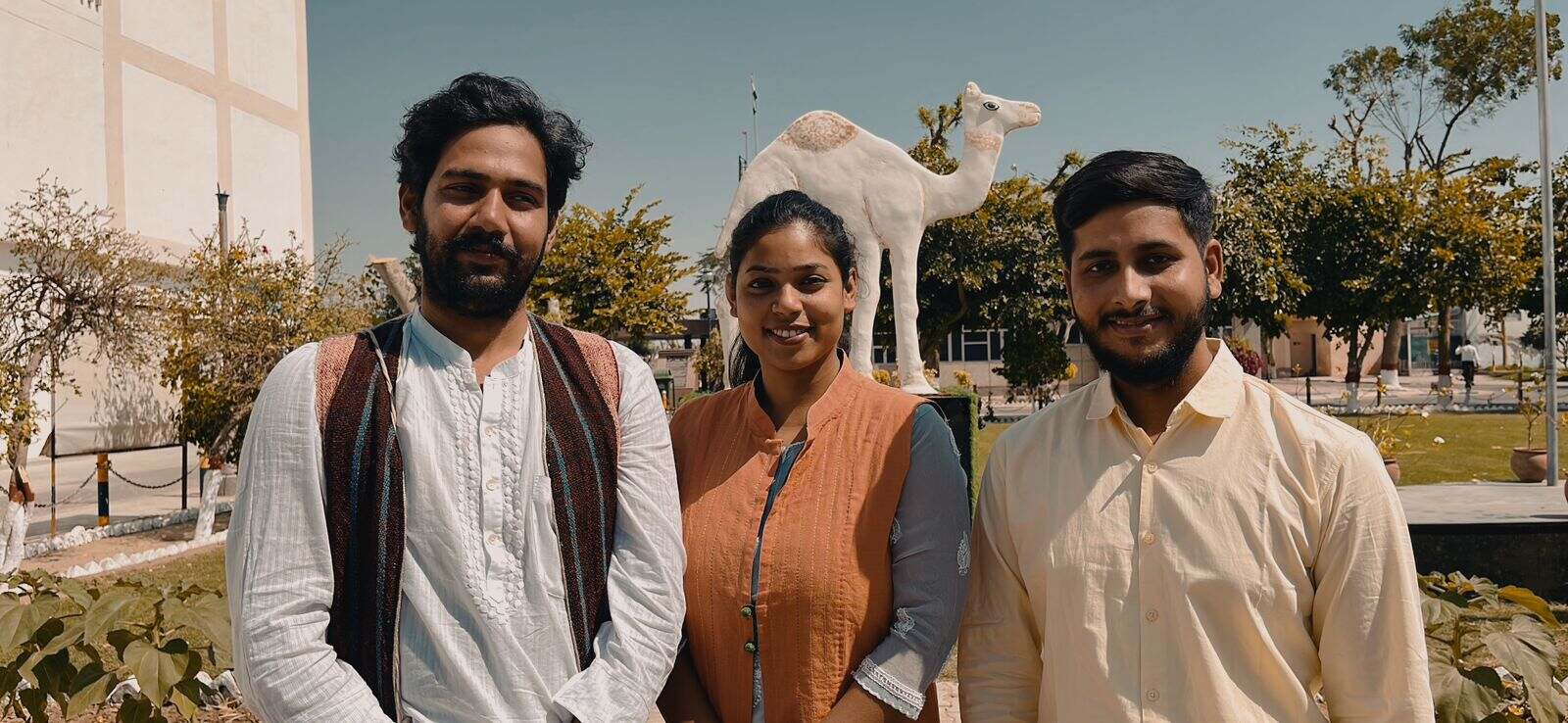 Helping the ship of the desert sail
The trio is working to establish India's first net-zero dairy — wherein they collect milk from 4,000 camel, sheep, and cow rearers in Bikaner, Jodhpur, Jaisalmer, and Nagaur districts.
After quality testing, the collected milk is stored in instant milk chillers that are claimed to bring the temperature down to four degrees within three minutes. With a storage capacity of 500 litres, these solar-powered milk chillers are installed in eight remote locations in Bikaner and Jodhpur districts.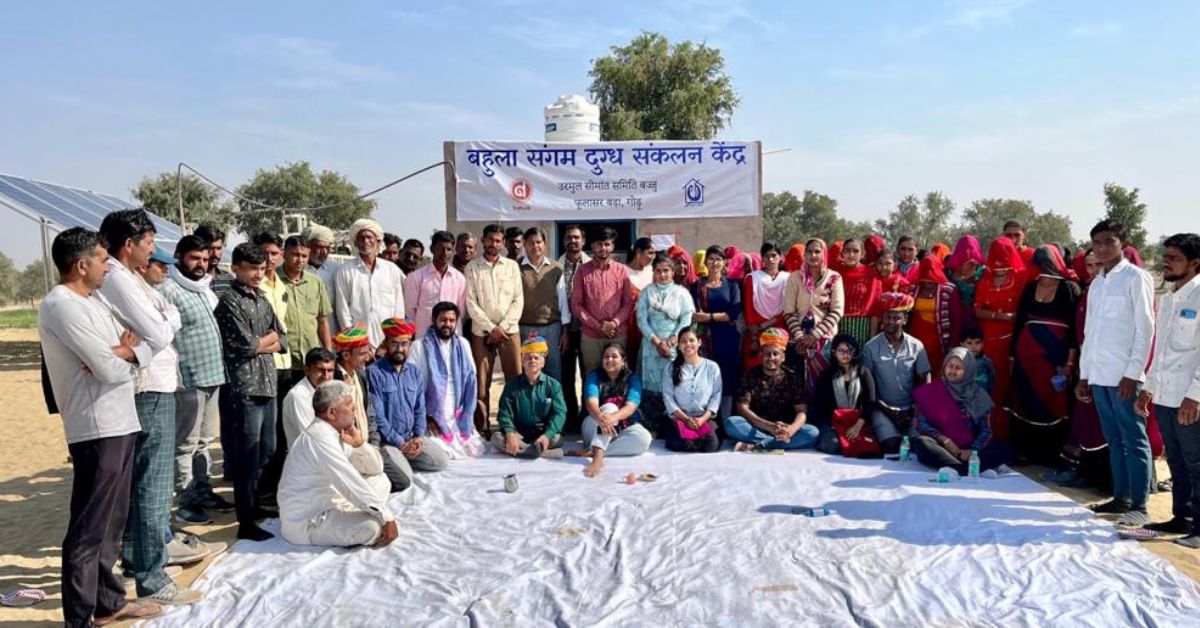 "We brought in instant milk chillers because the locations are spread out. By the time, these communities transported milk from one hamlet to another and then to the dairy, the milk would go bad amid extreme temperatures," she informs.
The milk is brought to the dairy and milk processing units in Bajju village via delivery vans. Thereafter, products are made using camel and cow milk, which are then sold to 300 households across Bikaner, Delhi, Bengaluru, and Mumbai using a subscription model.
The startup sells a wide range of products — such as camel milk ghee, camel milk biscuits, camel milk feta cheese, camel milk Cheshire cheese, A2 cow bilona ghee, cold pressed oils, gluten-free black wheat flour, etc.
Aakriti further informs that their cheese is now also procured by chefs in cities like Goa, Delhi, and Bengaluru.
Highlighting the challenges to run such a startup, she says, "It is not common for Indians to consume camel milk products. In the first year, most of our time was spent raising awareness about the importance of camel milk products, which are highly nutritious superfoods. These products help people with diabetes, blood pressure, and cardiovascular disease."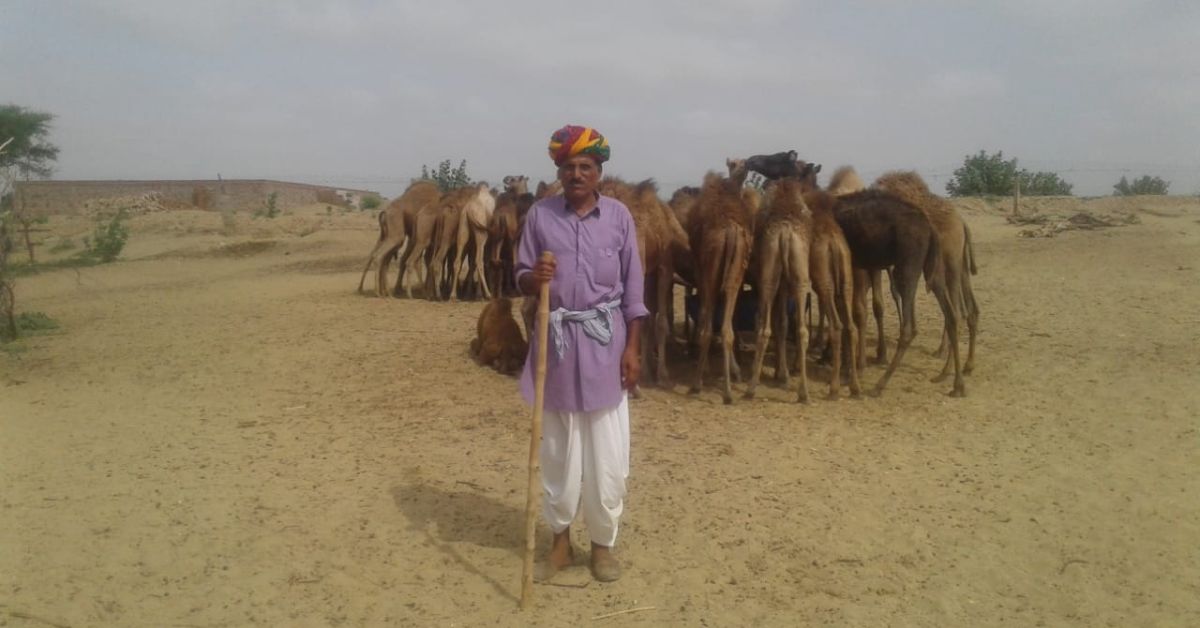 Since May last year, the communities have been able to collectively generate an annual revenue of Rs 1 crore. "Any small-scale household is able to earn an income of up to Rs 12,000 a month, which was earlier zero! Apart from this, numerous herders are including camels in their groups because they can once again make money from them. At this year's Pushkar mela, the price of camels in the local market also increased to Rs 35,000," says Aakriti.
Meanwhile, Genaram Raika, a camel herder, has been dependent on these animals for livelihood since childhood. When man-made machinery replaced camels on farms, the 50-year-old was also unable to earn an income by selling milk. But today, he is able to earn up to Rs 48,000 a month with his 450 camels.
"As there was little awareness about camel milk, we would be forced to throw it. Today, we are able to fetch good income by selling 40 litres of milk every day. I am able to feed my family of seven with this income," he tells The Better India.
Commenting on the impact at the grassroots level, Aakriti says, "I did not know all this would be possible when I started. But I'm happy I chose to stay in the village. While my parents wanted me to be a doctor, I decided to live with these camel-raising communities. Through this job, I can now address the very issues within the community that I initially aimed to highlight during my time as a journalism student!"
Edited by Pranita Bhat; All photos: Aakriti Srivastava.
Sources:
We bring stories straight from the heart of India, to inspire millions and create a wave of impact. Our positive movement is growing bigger everyday, and we would love for you to join it.
Please contribute whatever you can, every little penny helps our team in bringing you more stories that support dreams and spread hope.