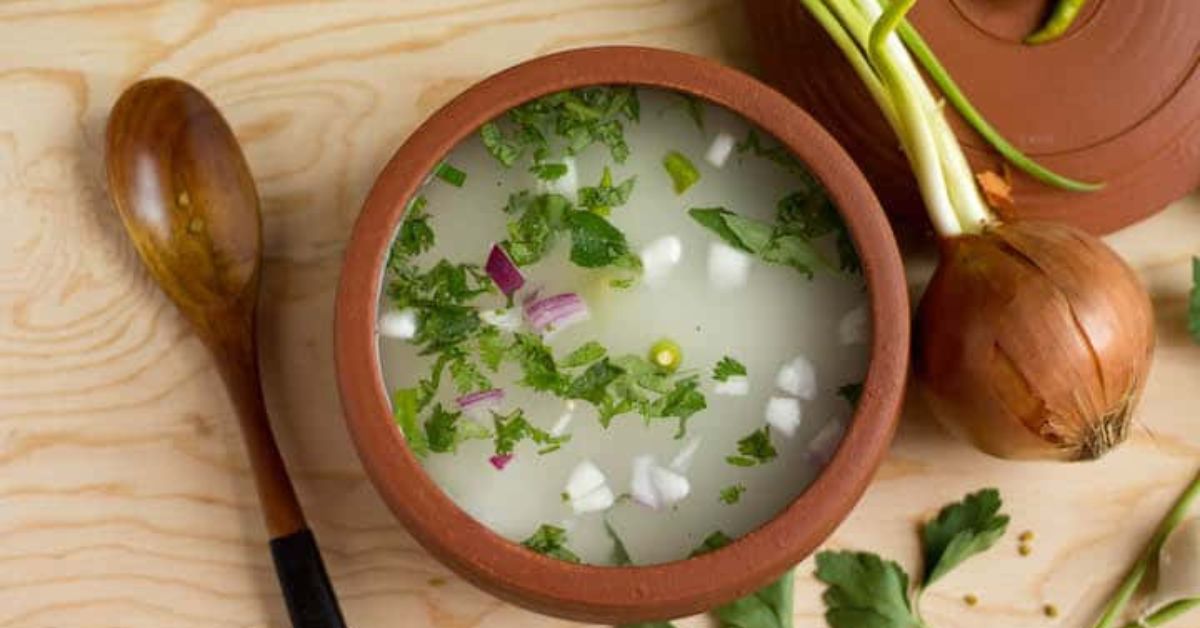 Science suggests that kanji, or fermented rice water, is packed with a host of health benefits -- from aiding digestion to helping treat malnutrition. Here's why you need to try this nutritious drink.
In my house, our days ended with taking any leftover rice and soaking it in water for the night. Then, every morning, my mother and grandparents would consume the beverage by adding buttermilk, salt, and some pickle water like maavadu.
Over the years, our choices of pickles changed depending on our moods and tastes. But this kanji remains a staple.
My father-in-law, too, swears by it. While I wasn't a big fan growing up, my mother insisted it had cooling properties and was a probiotic. Today, the humble kanji, a powerhouse of nutrition, is among my favourite drinks as well.
This simple concoction is not only packed with health benefits, but has a long history with ancient South India.
Study: Kanji aids in digestion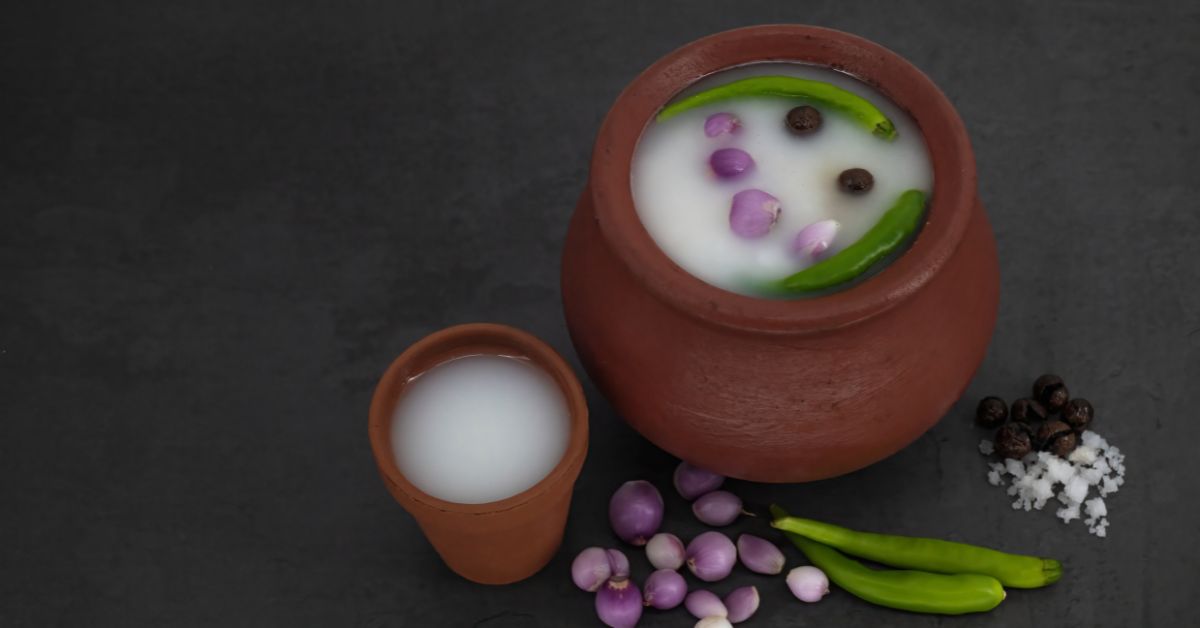 In colonial India, coffee was considered a drink of the so-called elites. Up until the 19th century, most households in Southern India would consume what they called neeragaram — fermented rice water. Historian A R Venkatachalapathy, in his book 'In Those Days, There Was No Coffee', quotes ancient Tamil accounts that accused coffee or marginalising this drink and those like it.
It is also said that because farming was the major occupation for most families, this drink was predominantly consumed to energise oneself before the work day began.
Even today, variations of this fermented rice are eaten across the country. They go by various names — panta bhat in Bengal, poita bhat in Assam, pakhala in Orissa, and pazhan kanji in Kerala. Each region has this concoction with different sides. Some have it just with salt, some with onions, chutneys, pickles, fish, vegetables etc.
Every year, Odisha celebrates this dish during the Pakhala Dibas on 20th March. In fact, this panta bhat was served in Masterchef Australia as a 'smoked rice water' for the grand finale by Kishwar Chowdhury. She served the dish with burnt chillies, mashed potatoes, fried sardines, and onion salsa.
According to a report in The New Indian Express, samples of this fermented rice were sent to a lab at the TN Veterinary and Animal Sciences University. These samples showed the presence of probiotic bacteria.
"While Weissella confusa, Streptococcus infantarius and Kocuria kristinae bacteria were found in fermented Navara rice (red rice), in Karuppu Kavuni rice (black rice), bacteria like Enterobacter cloacae complex, Candida tropicalis, Bacillus pantosus, Leuconotoc lactis, and Weissella confuse were identified," said the report.
"These probiotic bacteria increase the production of vitamins and short-chain fatty acids in the body, and strengthen the intestinal mucosa," Dr S Jeswanth, director of the Institute of Surgical Gastroenterology and principal investigator of the study, told The New Indian Express.
The study was done after it was found that fermented rice improved the condition of patients with Inflammatory Bowel Disease, inflammation in part or all of the digestive tract, and Irritable Bowel Syndrome (IBS).
In another study by the All India Institute of Medical Science (AIIMS) Bhubaneswar in July 2021, researchers found that fermented rice water boosts immunity and is a good source of short-chain fatty acids (SCFA), which improve gut health.
Professor Balamurugan Ramadass, head of the Institute's Centre of Excellence for Clinical Microbiome Research, said, "I have been researching gut microbiome since 2002 and as an extension of that, we were working towards treating malnutritioned children at AIIMS."
He added, "This involved providing them with complex carbohydrates with supplements like short-chain fatty acids (SCFA) that were found to be abundant in the fermented rice water, locally known as torani. As we were in search of food supplements that were easily accessible and affordable across various economic backgrounds and regions, we zeroed in on the benefits of pakhala or fermented rice and began our research in 2019."
He also noted that the SCFA found in torani, which is the water in the fermented rice, provides energy and is filled with antiviral peptides and anti-inflammatory properties.
"Microbes present in water rice chew the complex carbohydrate and let out what they don't need — the SCFA that offers a lot of benefits," Professor Ramadass told The National News.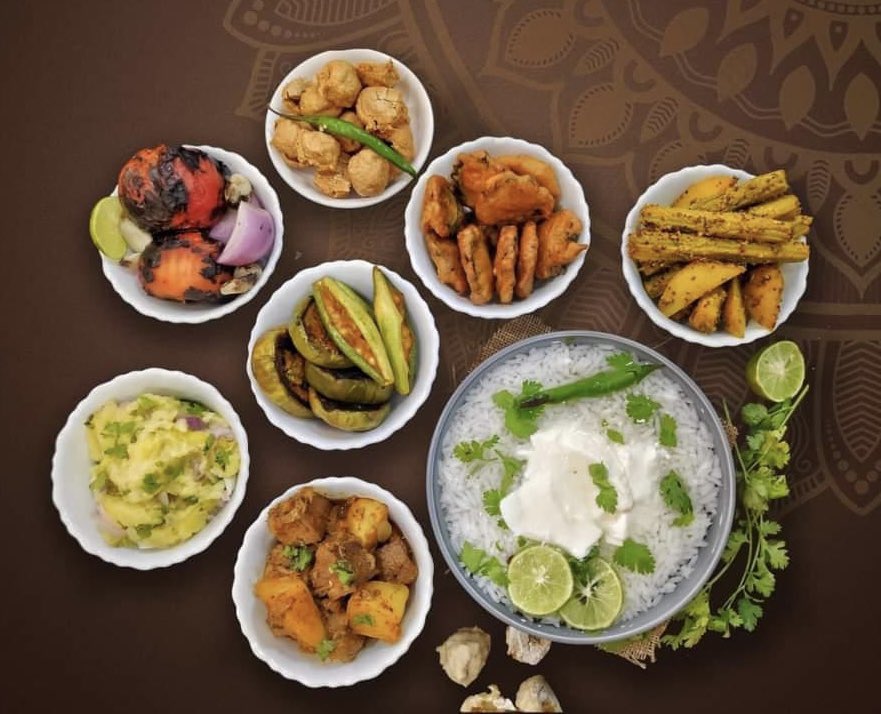 A study by scientists at the Assam Agricultural University in 2011 also highlighted the health benefits of this rice.
They found that fermentation removes the anti-nutritional factors of rice and increases the mineral content.
"About 100gm of cooked rice has only 3.4mg of iron, while for the same quantity of rice fermented for 12 hours, the iron content went up to 73.91mg. Likewise, sodium, which was 475mg came down to 303mg, potassium went up to 839 mg, and calcium went up from 21 mg to 850 mg, after 12 hours of fermentation of the same quantity of rice," Madhumita Barooah, one researcher, told The Telegraph.
Wondering how to make this drink yourself? Try this quick recipe:
Ingredients:
1 cup cooked rice
3 cups water
1 cup buttermilk
½ teaspoon salt
⅛ teaspoon fenugreek seeds
2 shallots
1 green chilli
2 tbsp cilantro/coriander
5 curry leaves
Method
Add 3 cups of water, fenugreek seeds, and salt to the cooked rice and leave it overnight.
Peel the shallot skin and chop it. Also, cut the green chilies.
In the morning, mash the rice nicely and add the buttermilk, chopped shallots, cilantro, chopped green chilies, and curry leaves.
If required, add more salt and serve your Leftover Rice Porridge chilled.
Edited by Divya Sethu
Sources
We bring stories straight from the heart of India, to inspire millions and create a wave of impact. Our positive movement is growing bigger everyday, and we would love for you to join it.
Please contribute whatever you can, every little penny helps our team in bringing you more stories that support dreams and spread hope.