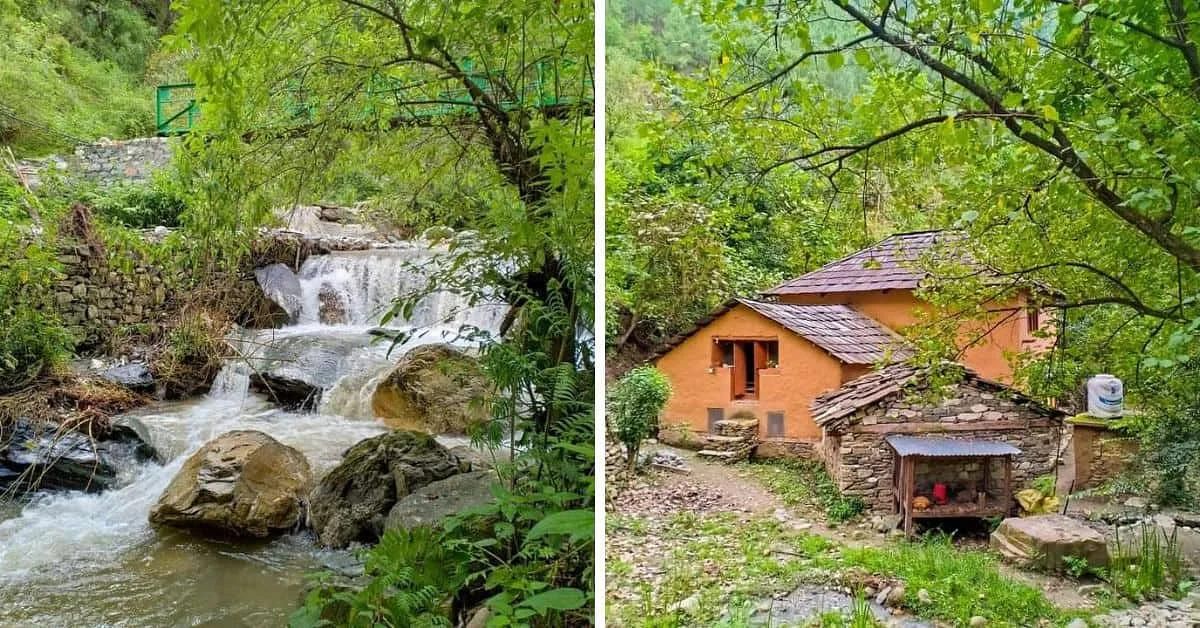 The Dalton's Village founder Ryan Dalton quit his job to live a slow life in the hills. He now runs this sustainable homestay offering a slow travel experience.
Tucked away in a corner of Himachal Pradesh's Tirthan Valley, The Dalton's Village is a sustainable homestay that offers guests the experience of authentic Himachali life.
The homestay is a 60-year-old Himachali house that founder Ryan Dalton has renovated. Quitting his job in pursuit of a slow life in the hills, he adopted the Himachali culture and way of life.
Today, he encourages his guests to do the same.
Here, a traditional 'hamam bath' awaits you instead of the electric geyser. There are no machines, which minimise the use of electricity, other than heaters for the winter.
Their food also uses locally sourced ingredients and is prepared through traditional cooking methods.
Activities at the homestay include sketching, reading, playing cards, cooking outdoors, and walking to hidden spots in the vicinity. The idea is that instead of filling one's time with distractions, guests should kick back and enjoy some quiet time while connecting with the natural world.
While city life races on, Ryan has created a space where guests can slow down and live sustainably in the hills.
Edited by Yoshita Rao