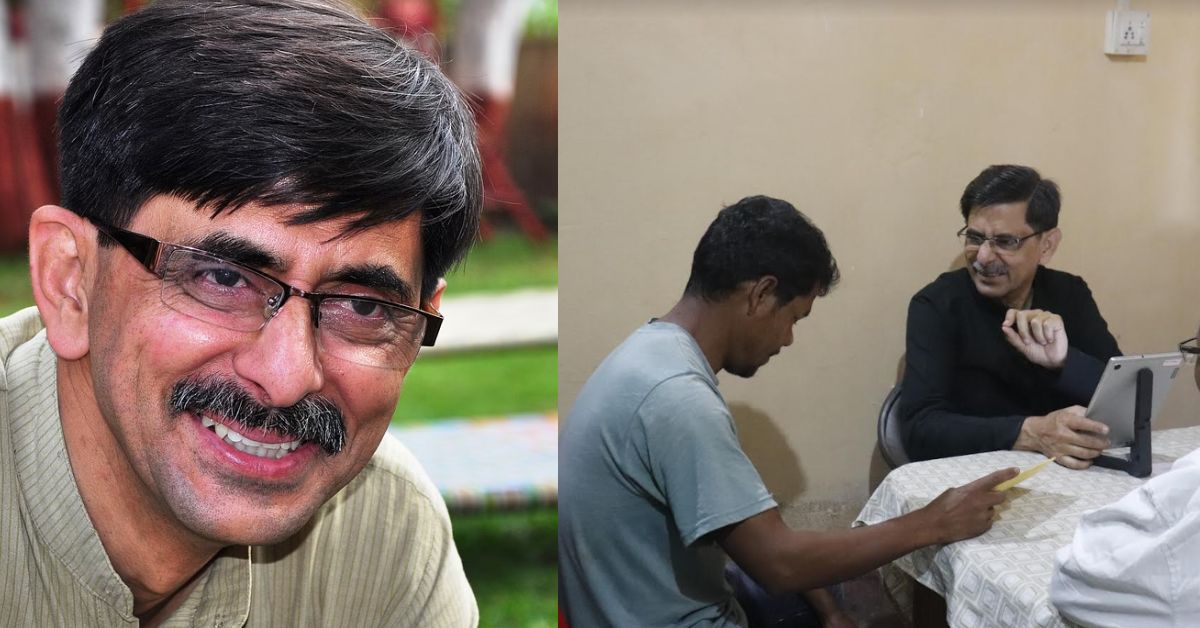 Set up by former Army doctor Dr Sunil Kaul and his partner Jennifer Liang, Mental Illness Treatment Alliance (MITA) has helped thousands in rural Northeast India access affordable mental healthcare.
Gobind Rai recalls that when he was diagnosed with schizophrenia 10 years ago, it was as though he lost touch with reality. Irregular meals and sleep patterns were common, and he would often end up subjecting his wife to violence, with no recollection of doing so afterwards.
Today, he is in partial remission after being treated by doctors and counselors of the Mental Illness Treatment Alliance (MITA). "People told me about MITA. I got in touch and started taking the medicines. The cost was low. I like talking to the camp doctors. I feel good. Now, I work in a shop that makes momos," says Rai, adding that he no longer hears voices, does not feel paranoid, and sleeps soundly. His wife says he takes his medicines regularly and gives her his earnings. She has no complaints about him anymore.
Meanwhile, it was Geetanjali Rai's mother-in-law who first noticed that she was behaving oddly. "She would roam around, talk non-stop and get angry often. People told me she was 'mad' and we should take her to a doctor." says Geetanjali's mother-in-law. Geetanjali was diagnosed with bipolar affective disorder at the MITA camp.
After 10 months of treatment, she is in full remission. Relating her ordeal, Geetanjali says, "Everyone in the family was suffering. My daughters could not go to school as they had to take care of the home. I could not work. We were having financial problems. I would wonder whether I would ever get well. I would feel sad and tears would come to my eyes. I felt comforted meeting the doctors and nurses at the camp. Some people call me a 'mad' person even today. I ask them, would I be able to work and do the household chores if I was 'mad'?"
Ant was set up in 2000 by Dr Sunil Kaul and his wife Jennifer Liang, supported by the late Ravindranath Upadhyay, a reputed Gandhian of the Sarvodaya Movement who had worked in the remote villages of Assam for over 40 years. The programme is presently active in 24 locations across 13 districts of Assam, in collaboration with partner NGOs.
Incidentally, 'mita' means friend in Assamese. Launched in 2007, this is a project under Ant (action northeast trust).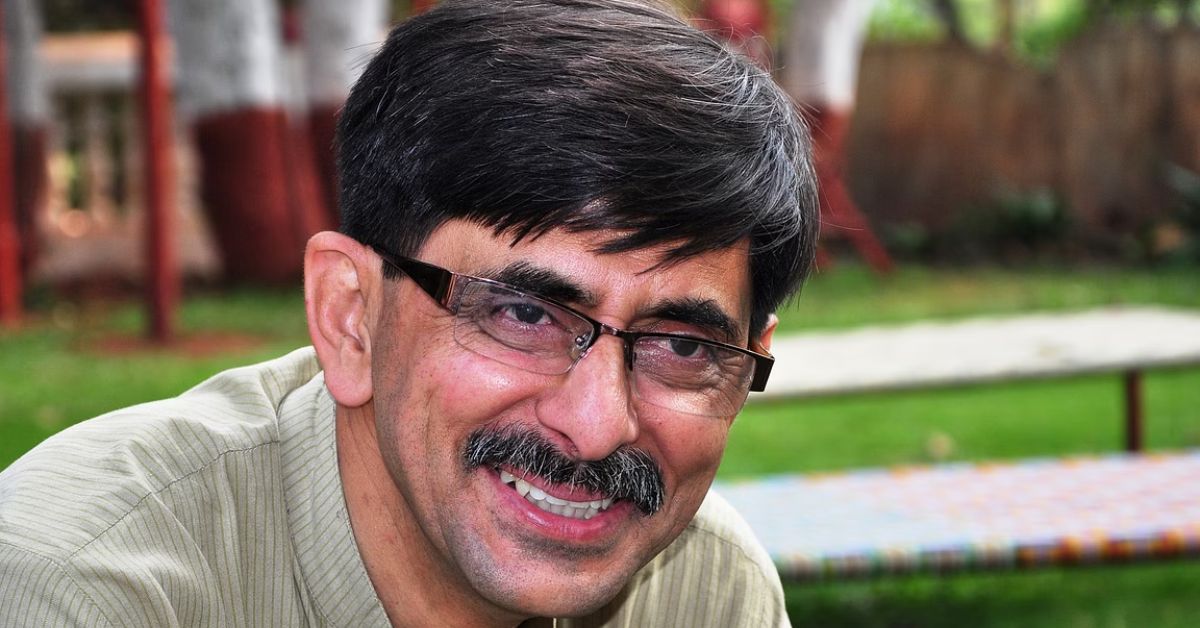 "My wife Jennifer and I were working on a river island on the Brahmaputra named Majuli, when we faced ULFA violence and had to leave the area," Dr Kaul, who was a doctor in the Army before he turned to the developmental sector, recalls. "We left at that time, but I had a lingering feeling that we had capitulated to the threat of violence. I wanted to return and prove myself. So, [Jennifer and I] got married, came back to Assam and set up The Ant."
The Ant works for the development of villages in northeast India in the areas of education, child protection, women's empowerment, peace building, and mental health. The NGO is headquartered in Chirang district and operates in around 1,000 hamlets, covering a population of over one lakh.
"We are credited with eradicating malaria. Domestic violence has come down with our efforts. We have tried to bring communities together. One initiative in this direction has been popularizing the game 'Ultimate Frisbee'. We have contributed our bit to curbing militancy in the region," says Dr Kaul.
A trusted friend
As per its film 'MITA Cares', which narrates the stories of patients like Geetanjali and Gobind, 7.5 percent of Indians suffer from some form of mental illness. Treatment options are scarce — there are only 0.75 psychiatrists and 0.7 psychologists per one lakh population in India, says the film.
Mental illness is still a topic shrouded in fear, mystery and silence. The MITA programme's biggest achievement has been normalising mental illness in the communities of rural Assam. The realisation that this had to be done first came in 2007, says Dr Kaul, when they held a camp in Rowmari. The Tata Trust supported the community mental health initiative for a few years.
"MITA provides low cost, quality treatment in rural areas on a regular basis to people struggling with mental illnesses. We charge Rs 300 per month for providing medicines, consultation and follow-ups," says Dr Mintu Sarma, who joined the project in 2013. Dr Sarma, who heads the project, is a medical doctor, with an MPhil in health systems and a post-graduate diploma in mental health.
"Around 4,000 people are part of our paid programme. We require them to come once a month. But some cannot afford to make the journey. They collect medicines once every three or six months. Once a patient is stabilised, we allow them to take medicines for four months. But some patients cannot afford to buy more than a month's worth of medicine. During the first three months of treatment, monthly check-up is necessary," explains Dr Kaul.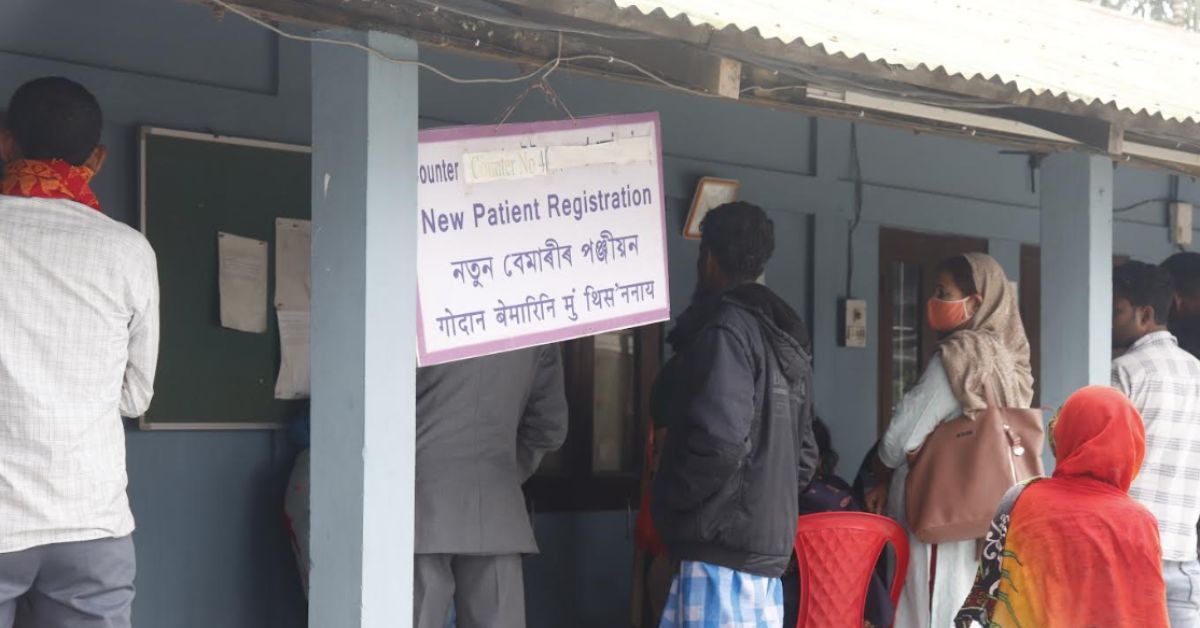 Some common health issues encountered by the MITA team are neurological disorders like epilepsy. Around 25-30 percent of the patients who come to MITA camps suffer from epilepsy. Around 40 percent have schizophrenia and psychosis. During the peak of COVID, there were increasing cases of OCDs. A combination of anxiety and depression is another common ailment. Around 50 percent of patients will need treatment for life. Primary health care is provided, and in 80 percent of cases, this proves successful. Psychiatrists are called in when needed, says Dr Kaul.
Significant impact
The impact of MITA has been five-fold — it has reduced fear, superstition and stigma about mental illness among the communities it serves; the humane methods of treatment have instilled hope in the minds of patients, caregivers and the communities; patients have to spend very little to procure optimal, standardized care; counselling and follow-up even by phone ensures constant support; and most patients have been able to get back to productive work after treatment.
"When we started our work, there was considerable stigma. Now people have started thinking of mental illness as similar to a physical illness. We tell them: 'No hiding, start accepting.' Apart from the increase in footfalls in our camps, there is increasing conversation around the topic of mental illness. The bio-psycho-social approach is important. Social and cultural factors are very important determinants of mental health," explains Dr Sarma.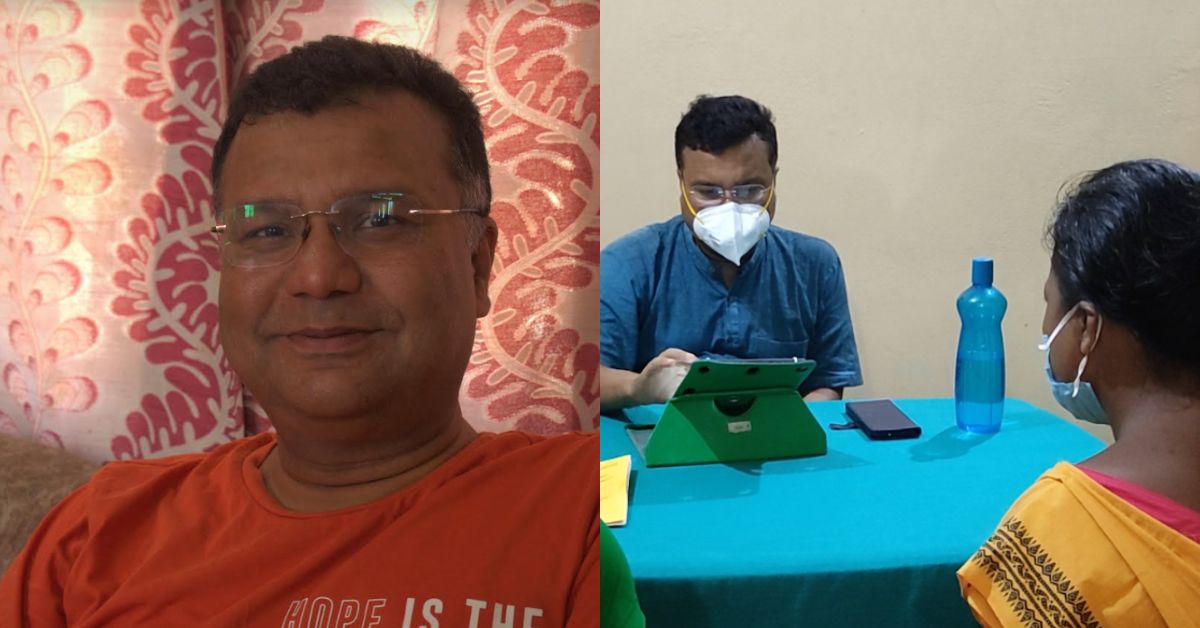 "Ours is a sustainable, scalable and replicable model. Since it is a patient-funded programme, we don't have to depend on donations for all our needs. Initially, Rs 1 lakh as investment is required in a camp. Then it becomes self-sustaining. We buy generic medicines in bulk, which makes it cheaper for us," says Dr Kaul.
The MITA team includes clinical psychologists, trained counsellors and social workers. There are 186 languages in the northeast. Language is vital for diagnosis, treatment and counselling. At times, the MITA team takes the help of locals to communicate with patients.
If a patient faces a problem even in the middle of the night, the family members can approach the village coordinator who will contact the MITA team. Volunteers explain when and how to take the medicines. Patients are cautioned not to discontinue the medicines without consulting the doctor.
Patients come from far-flung parts of Assam, Bengal and Meghalaya. As for future plans, MITA plans to expand to other states of the northeast, and it will soon have a presence in Meghalaya, and Bihar too, says Dr Sarma.
Edited by Divya Sethu
Tell Us More
We bring stories straight from the heart of India, to inspire millions and create a wave of impact. Our positive movement is growing bigger everyday, and we would love for you to join it.
Please contribute whatever you can, every little penny helps our team in bringing you more stories that support dreams and spread hope.