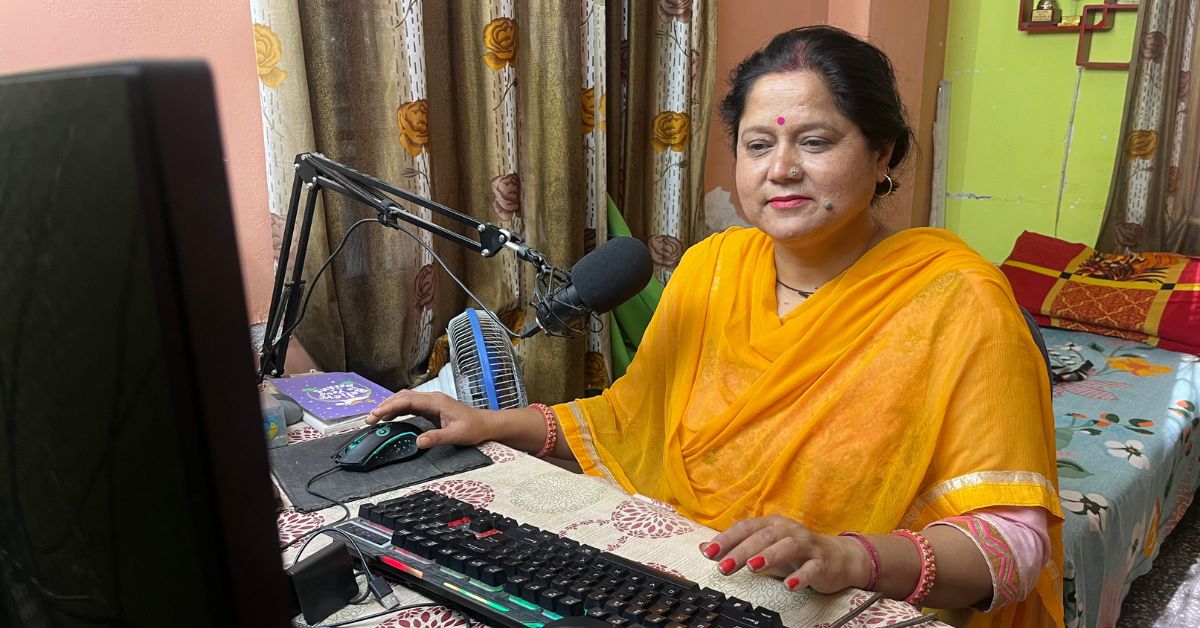 Jammu resident Reetu Slathia found her calling in her 40s with gaming, a road seldom taken by women in India. She narrates how she ignored stereotypes to find joy and independence in online gaming.
A thin yet no less than prominent part of the metaphorical glass ceiling prevails. While women pioneer across fields and industries — from filmmaking and space sciences to entrepreneurship — there is a long way to go.
But Jammu's 44-year-old Reetu Siathia has made a massive dent in this ceiling, and that by opting for a career option unknown to many.
Every day in the morning, she completes her daily puja, cooking, and cleaning of the house. And then, precisely at 8 o' clock, she sits in front of her computer screen. Ready to go live with her gameplay, with thousands of people waiting for her, Reetu starts her day.
Officially known as 'Blackbird', Reetu is a woman gamer who has over 3.5 lakh followers on the streaming and gaming platform Rooter, and earns more than Rs 1.2 lakh in a year.
"While the money might seem less, the amount of confidence and courage it has given me is unmatchable. I love to interact with people from different places in the game lobby. It is empowering," she tells The Better India.
'How will we send a girl out alone?'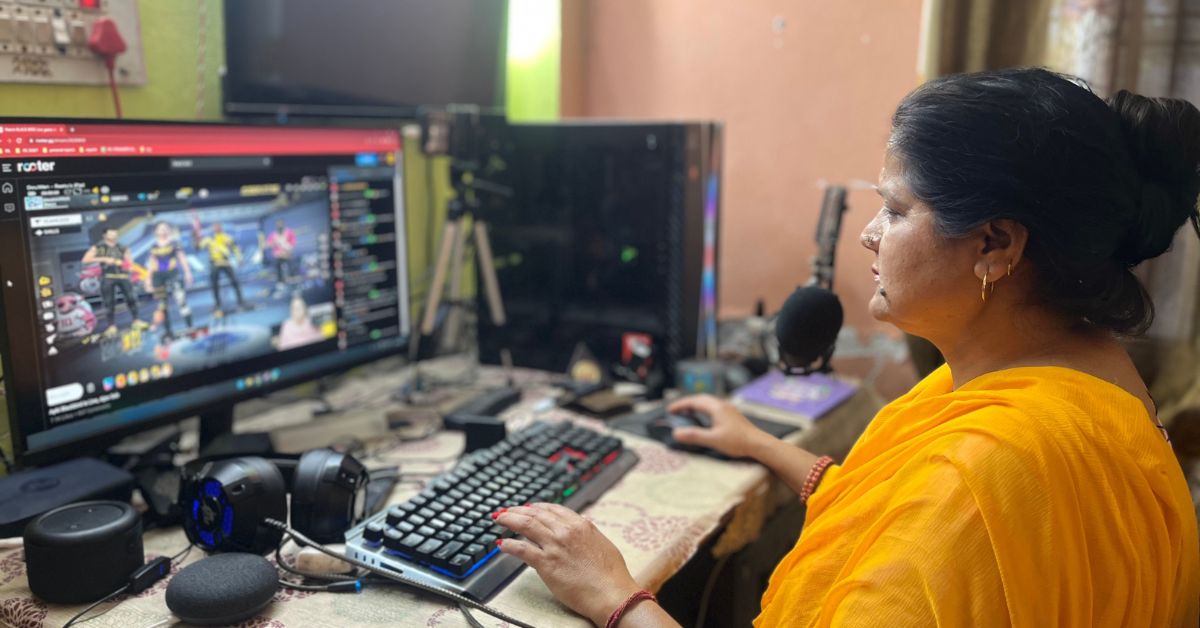 Of her time raised in Jammu, Reetu recalls, "Being a girl, I was not educated beyond Class 12, because my family did not want to send me to college or for higher education. They would ask, 'Ladki ko akele kaise bheje? (How will we send a girl out alone?)'. So that brought an end to my education. All my life, I was only taught to be a good wife, homemaker and mother," she recalls.
Conditioned to think in a certain way, for Reetu, homemaking became a way of life.
"I got married when I was very young, just 20. I have been married for 25 good years and have no complaints at all. My husband and family have always been kind. Cleaning, cooking, and raising my son was the only way of life for me. But earning my own money or gaining the courage to be financially independent was never on the radar," she says.
As she raised her family and worked a full time job as a mother, she would notice her son playing games on her mobile phone.
"I was intrigued to see how much fun my son was having, I would just watch him, but was too shy to ask for a chance to play," she chuckles.
Sometime in 2019, she finally asked her son about the game.
"I told him that I also want to try and play. My son is also my best friend, and he immediately said 'Of course, I will teach you'. That is when my journey started," she says.
"I used to play the game BGMI (Battlegrounds Mobile India) initially. It took me some time to understand the game and the keys to play with, but I was a quick learner. Back then, it was just curiosity that led me to try gaming. I was having fun and nothing more," she says.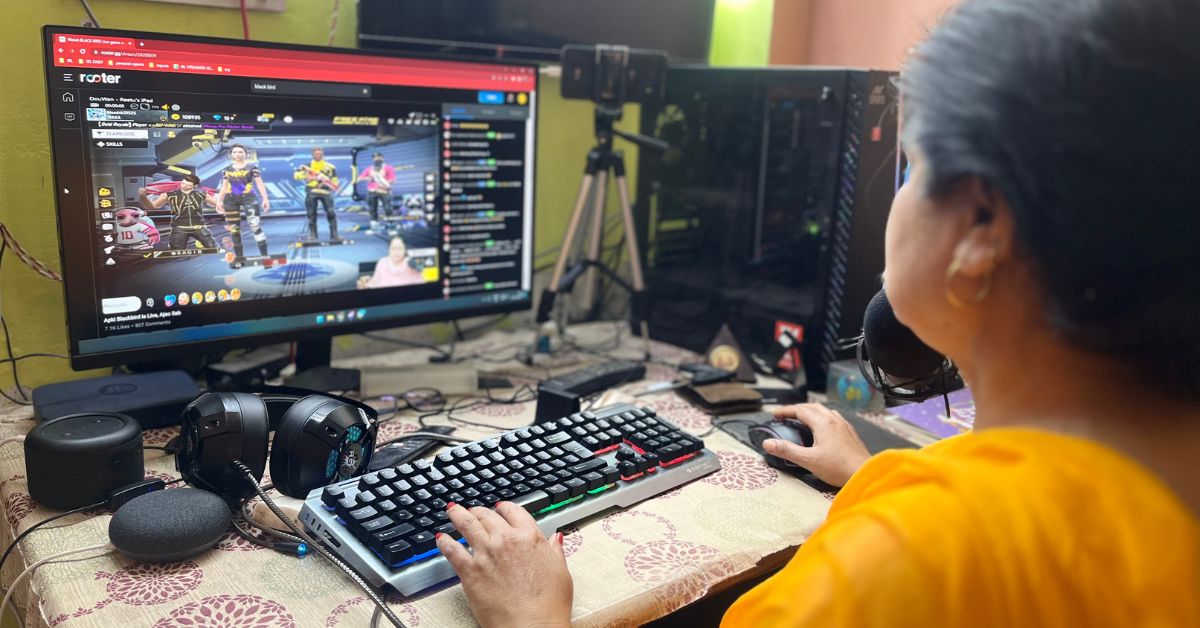 From a homemaker to a gamer
It was a year later that Reetu was introduced to the concept of live streaming and gameplay streaming.
"I saw my son talking and interacting with people while live-streaming his gameplay. My curiosity caught up again, and I decided to try it out. Things started to be more fun as many kids of my son's age and younger started to join in and follow me."
In her heavily accented Jammu Hindi, Reetu exclaimed recalling the initial thrill of live streaming.
"'Bohot maza aaya! (It was so fun)'. It was something new and unique. For a person who has spent most of her time looking after her family and home, and not really socialising, this was a unique experience," she says.
While gaming helped her discover a whole new world of opportunities, she admits there were doubts and insecurities. For starters, because she was not qualified for a job, she would always wonder, "Why would I be paid for anything? I am not educated enough."
Additionally, there were skeptics. "It was nothing major, but whenever I would tell my neighbours and friends about the game and live streaming, they would just laugh. They would say that all of this is for children, and not older women. But today when I tell them that I am earning money, they support me. They have even started to play games and they also watch my live stream," Reetu says.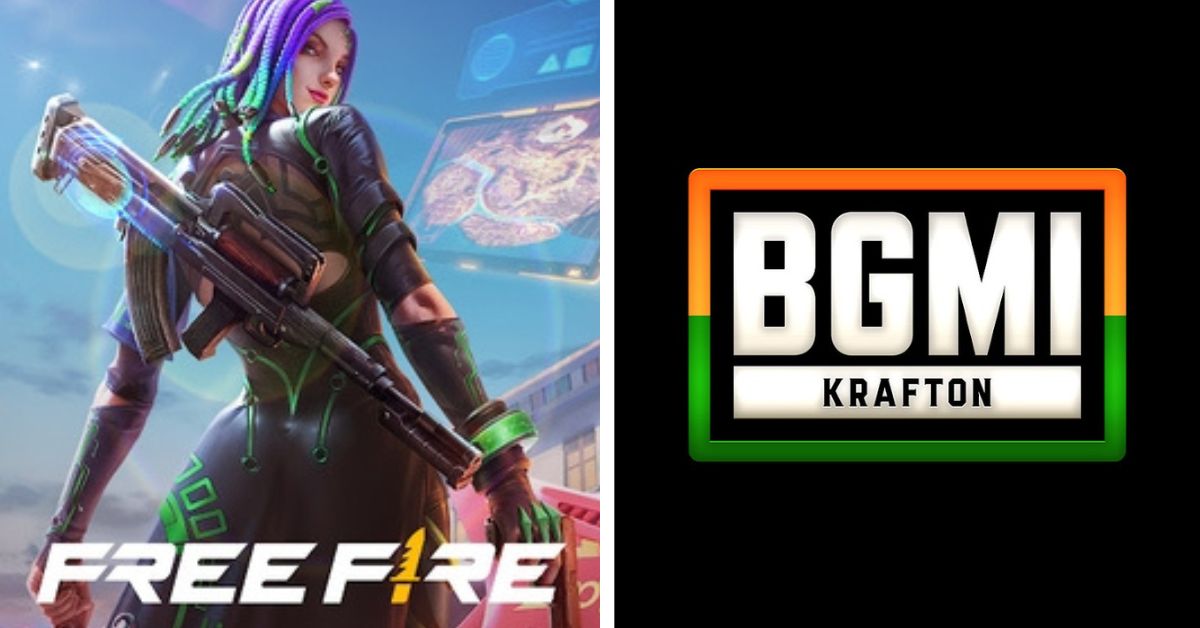 But while there were skeptics, her family was her cheerleader. They would help her with chores so she could play more. "My son and husband were my biggest cheerleaders. Even if society had comments to pass, they supported me," she says.
Women in gaming are a rare sight the world over, and this is arguably twice as true in India. However, the last few months have seen a change in trends — a recent Financial Express report indicates that 43% of Indian smartphone gamers are women.
And Reetu hopes more will come on board.
"I try to tell more women about it, but there is always this question of finding the courage to take the first step. If I had not asked my son about the game and had been shy, I would not have been here today. I earn money, which is something that I never thought was possible," she explains.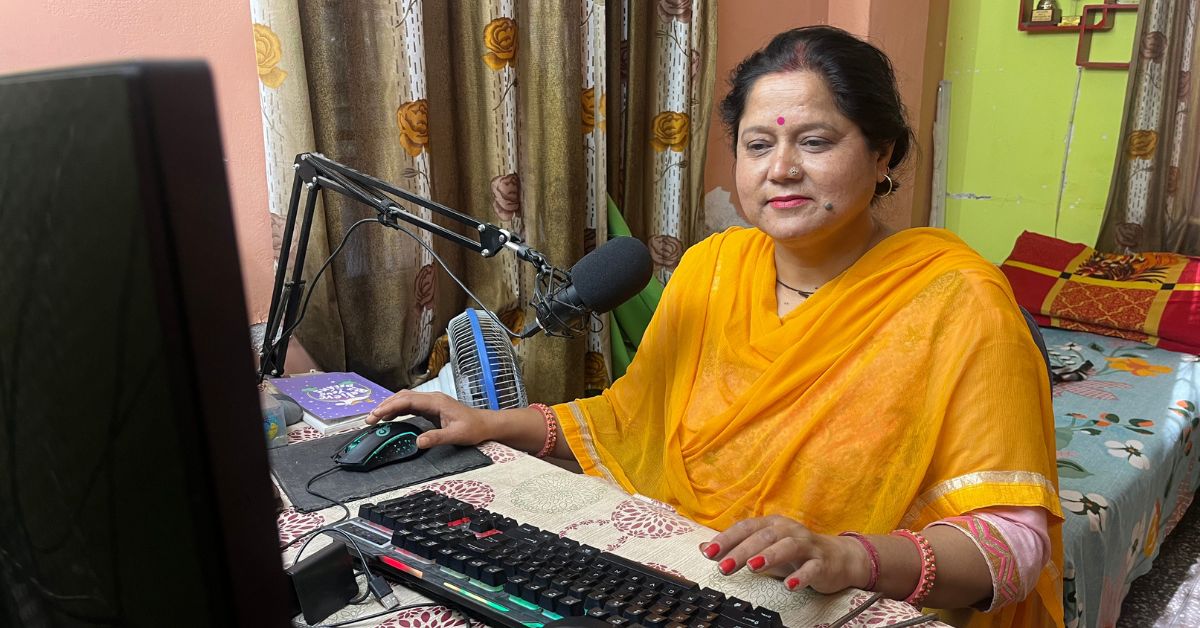 Speaking about building an ecosystem for women gamers, Piyush Kumar, founder and CEO of Rooter, says, "Looking at the sharp rise in the gaming sector as a form of entertainment, I believe it is very important for the representation of all genders in the space. Professional women gamers have begun to find representation in the esports and gaming arena. We want to play a part in increasing that representation."
He continues, "On the app, we are giving separate banners and sections for female streamers to encourage them. We also take steps to help them earn fan donations so that they keep earning more money as they grow."
As for Reetu, she has no plans of stopping. She wants to try out new games and create content that her follower base enjoys.
"They call me 'Mamma Blackbird' and I want to keep engaging them. If you are a woman in this world, things automatically do not come to you as easily. If you are not educated enough, it becomes even harder. Professional gaming is a career alternative that is earning me money without much effort and so much fun. What is better for a homemaker to run her household while staying at home and earning some money? I would encourage every homemaker to try this," she says.
Edited by Divya Sethu
We bring stories straight from the heart of India, to inspire millions and create a wave of impact. Our positive movement is growing bigger everyday, and we would love for you to join it.
Please contribute whatever you can, every little penny helps our team in bringing you more stories that support dreams and spread hope.