While the idea of entrepreneurship may appear to be restricted to India's urban populace, the truth is that one can find a more significant number of small-scale businesses and micro-entrepreneurs in the rural side of the country.
---
This article has been sponsored by L&T Financial Services.
---
Entrepreneurship might not be everyone's cup of tea, but with the right guidance and mentorship, anyone can become an enterprising entrepreneur and find success in their ventures.
While the idea of entrepreneurship may appear to be restricted to India's urban populace, the truth is that one can find a more significant number of small-scale businesses and micro-entrepreneurs in the rural side of the country.
So why aren't these enterprises turning into 'Unicorns' or reaching the highest business goals, unlike their urban counterparts? A lack of market understanding, lack of scalability or even a lack of networking are some of the fundamental causes.
But things are beginning to look up for rural women from the districts of Pune, Osmanabad and Solapur in Maharashtra, who are now successfully handling enterprises of their own by gaining market understanding and through up-skilling.
"When I got married, my in-laws were already engaged in a goat-rearing business. Though I didn't have much interest in it at the beginning, eventually I got involved in the business. Back then, we just had four goats, and we kept it that way," says Asha Nevase from Morgaon village in Pune district.
Today, she single-handedly manages 25 goats, including nine adult and 16 kid goats, and earns nearly three times higher returns than what the family made a year ago.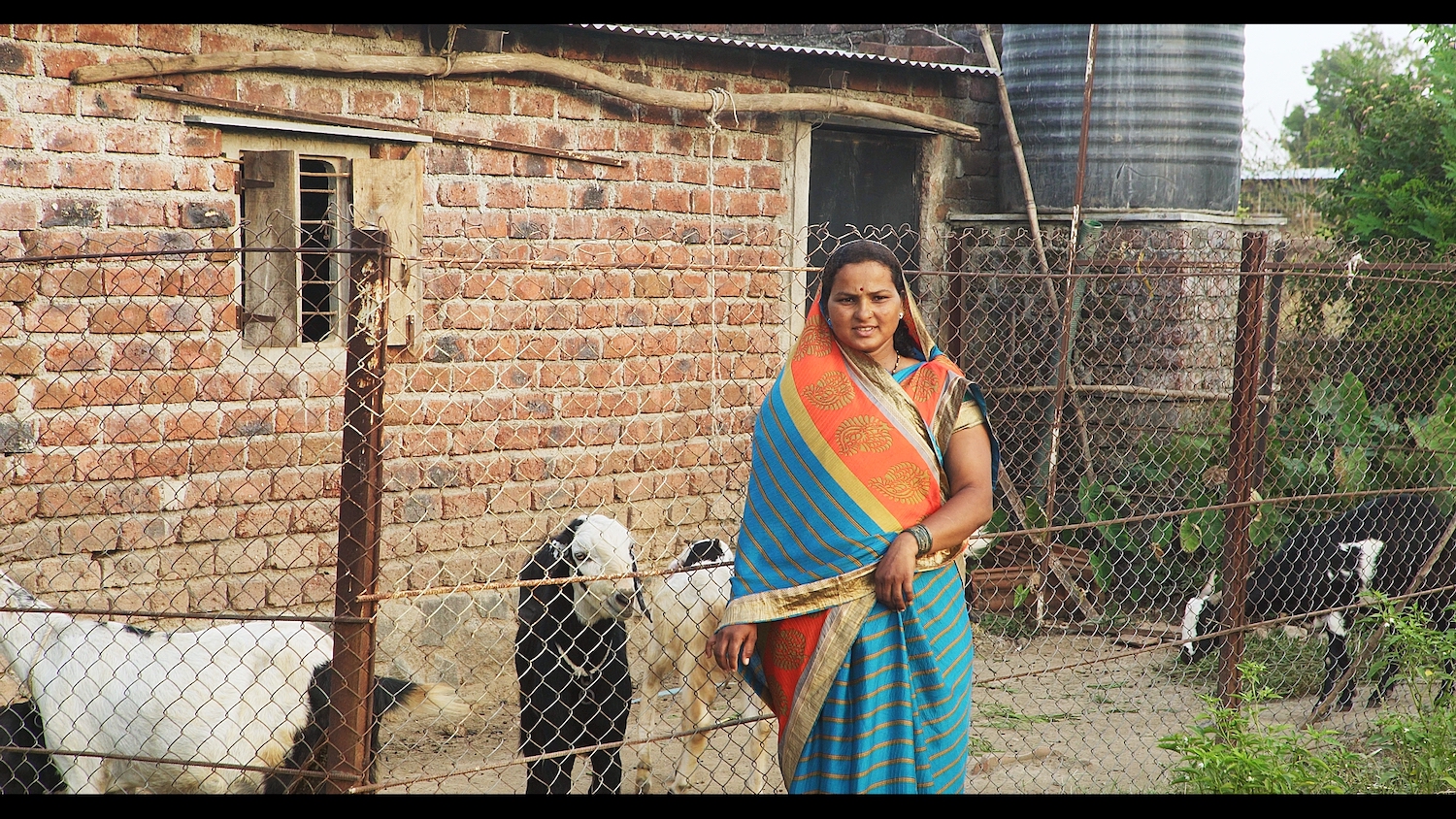 So how did 'micro-entrepreneur' Asha take her small-scale business to these greater heights?
It all began in 2017, when a pioneering intervention spearheaded by L&T Financial Services (LTFS), in collaboration with the non-profit Action for Agricultural Renewal in Maharashtra (AFARM), changed the lives of hundreds of rural women in Maharashtra.
The initiative, centered on empowering rural women to stand on their own feet, helped them make independent decisions through a twin-forked approach.
Starting with the 'Digital Sakhi' programme, 100 women functionaries were shortlisted by LTFS and given intensive training in areas like digital financial literacy, leadership and technology. These 'Sakhis' then shared their knowledge with the rest of their village.
In the second phase, these same 'Digital Sakhis' selected some 1,000 other promising women from these villages for a 'micro-entrepreneurship' programme chalked up by LTFS.
The women were provided hand-holding and upskilling support, along with regular inputs from subject-matter experts from their chosen sector, helping them have a better entrepreneurial outlook and enhance their businesses.
These entrepreneurs could also request for resources or help to boost their businesses, which was provided to them free of cost through the programme.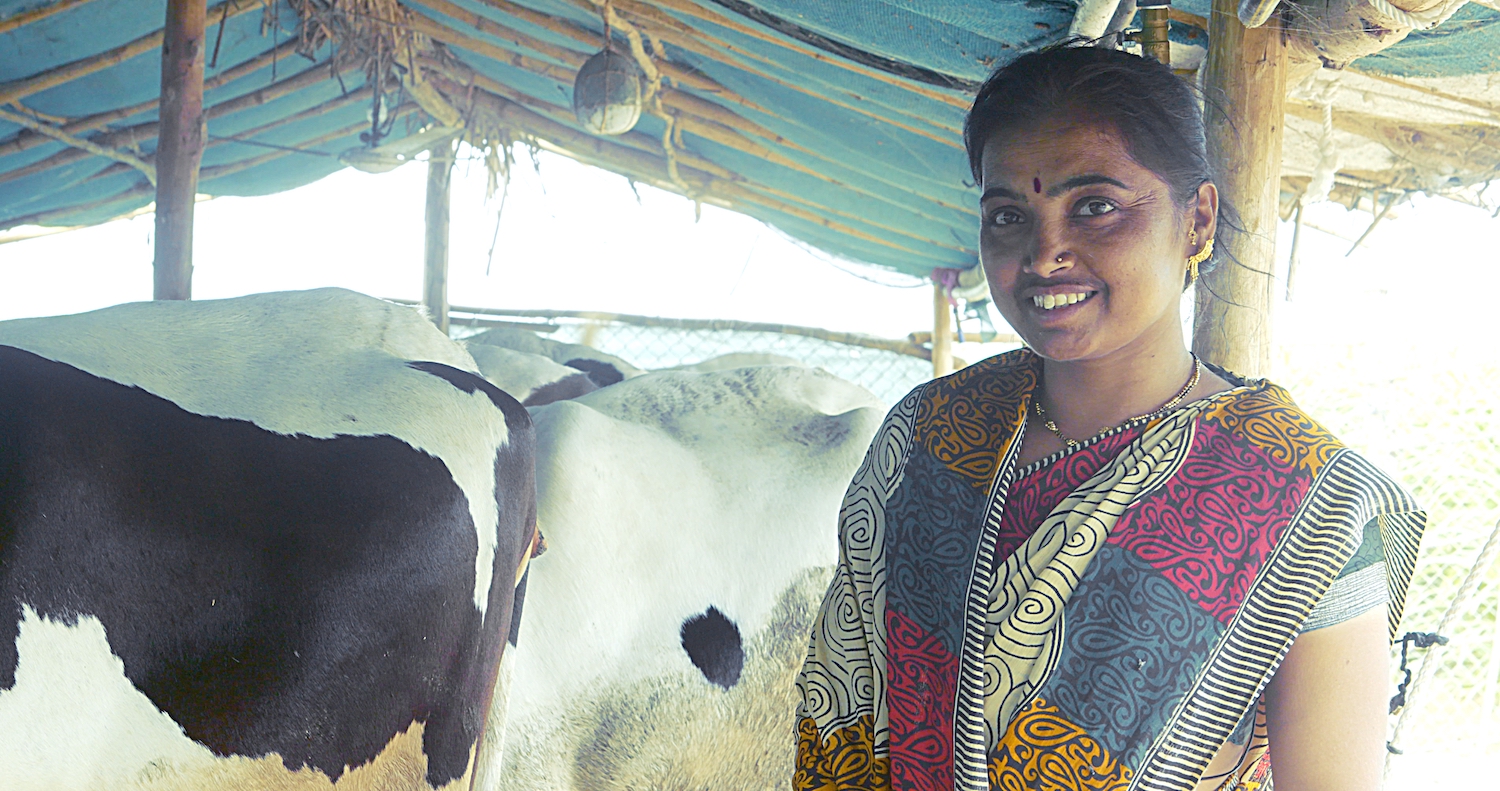 Asha was one amongst the 1,000 selected – after meeting all 12 criteria and a subsequent face-to-face interview.
For Asha, a significant aspect of her training centered on scientific ways to rear livestock and taking over the reins of her business through smart investments and networking.
"Since I already had goats and a place to house them, what I needed the most was a fence that would secure the livestock when we are done for the day. This was major support provided by the programme, which would have otherwise cost us a lot with whatever meagre earnings that the business earned," Asha adds.
The programme also helped Asha become quite confident as a businesswoman, whose efforts are highly supported by her husband, who is a driver, and her in-laws.
She shares that the latter are quite proud of their daughter-in-law, who has brought great returns to the family business.
From selling three goats for ₹18,000 last year to a projected return of ₹94,000 if she sells all her livestock this year, Asha has come a long way in a year.
And she wholeheartedly credits the programme for changing her life, making her a confident micro-entrepreneur.
Another micro-entrepreneur who quickly shot up the ladder of success LTFS's intervention is Pranita Sathe, who runs a tailoring business in Tuljapur village of Osmanabad district.
33-year-old Pranita had been stitching dresses, blouses and other clothes for women from her home over the past five to six years.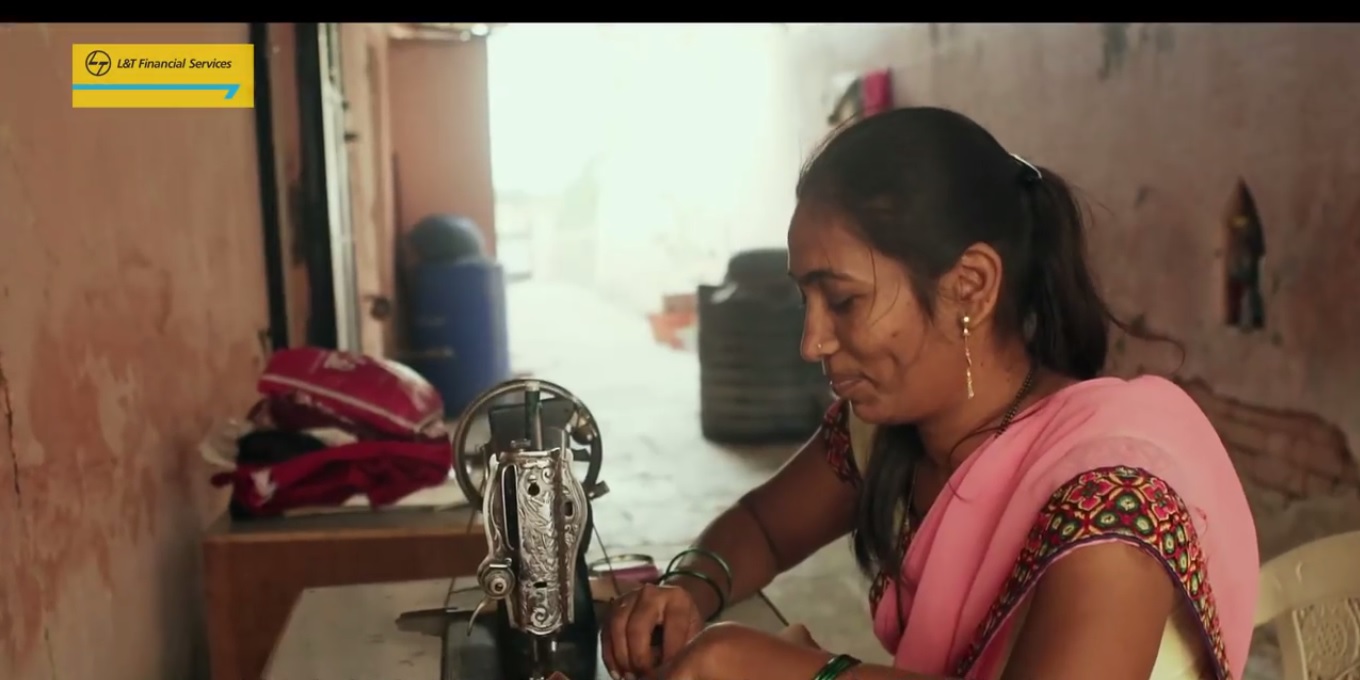 But she was unable to teach or train those who came to her for advice, despite having a diploma in fashion design.
"There was also certain lack of confidence in me, which must have been the reason for not being able to guide other women properly," says Pranita.
Just like Asha, Pranita was also given intensive training by subject-matter experts from the industry under the upskilling programme put in place by LTFS.
"The programme gave me an aspirational direction, enhancing my skills and motivating me to remain up-to-date with the latest fashions. The blouses and dresses stitched here now have better finishing and are completely in trend," says a happy Pranita.
She had two stitching machines before joining the programme. She pitched for three additional machines in the programme – including a full-shuttle machine and a Pico fall machine. They were duly arranged for.
After the programme, she started focusing on tailoring classes more seriously. The classes grew slowly, with more and more women joining up each month.
For just ₹750 per month, Pranita organises these classes in her home and is helping other women become independent – just like her.
Today she earns close to ₹20,000 per month, which is split between her orders and returns from the classes.
"This amount was something I could never imagine earning about a year back when I could only make ₹2,000 per month. How things have shaped up after the programme! I can only envision things to keep getting better," Pranita adds.
Such has been the progress that recently she was roped in by her village's municipal body to train 120 other women under their local women empowerment project.
Also, she has managed to bag a contract with the local government school, under which she'll take orders for school uniforms for the upcoming academic session!
These are just two examples, but they prove the point – LTFS's micro-entrepreneurship programme has indeed powered the lives of those it took under its wings.
This year, 20 months since the inception of the programme, a business plan competition was organised for these women entrepreneurs across 30 project villages. The competition resembled the real-world process of launching, developing and scaling up a business venture. 521 rural women entrepreneurs from the three districts participated in the competition, out of which 24 women were shortlisted and awarded.
A total of Rs. 10.6 lakh was distributed amongst the 24 winners to help them scale up their businesses.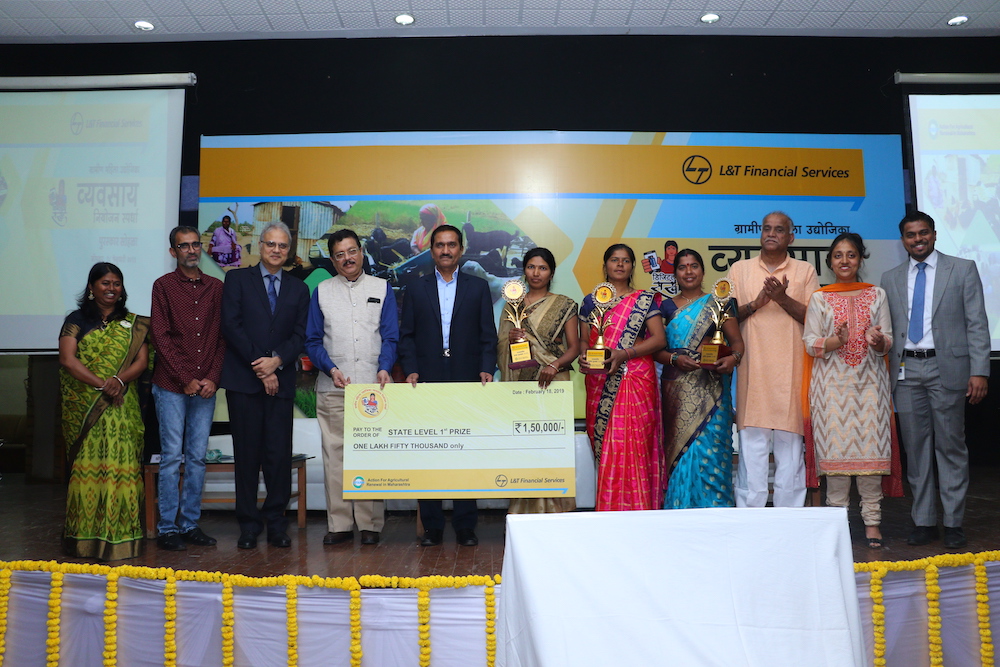 The winners included:
1st Prize- Rs 1,50,000/- Mrs Anuradha Samadhan Kamble, Tal- Karmala, Dist- Solapur, Trade – Goatery
2nd Prize- Rs1,00,000/- Mrs Pratibha Santosh Girme, Taluka- Daund, Dist Pune, Trade- Goatery
3rd Prize- Rs 75,000/- Mrs Sarika Rahul Tope, Taluka- Kalamb, Dist- Osmanabad, Trade- Dairy
Women like Sarika, Pratibha, and Anuradha are now able to support their families and dream big independently! And so, can thousands more!
(Edited by Vinayak Hegde)
Like this story? Or have something to share? Write to us: contact@thebetterindia.com, or connect with us on Facebook and Twitter.