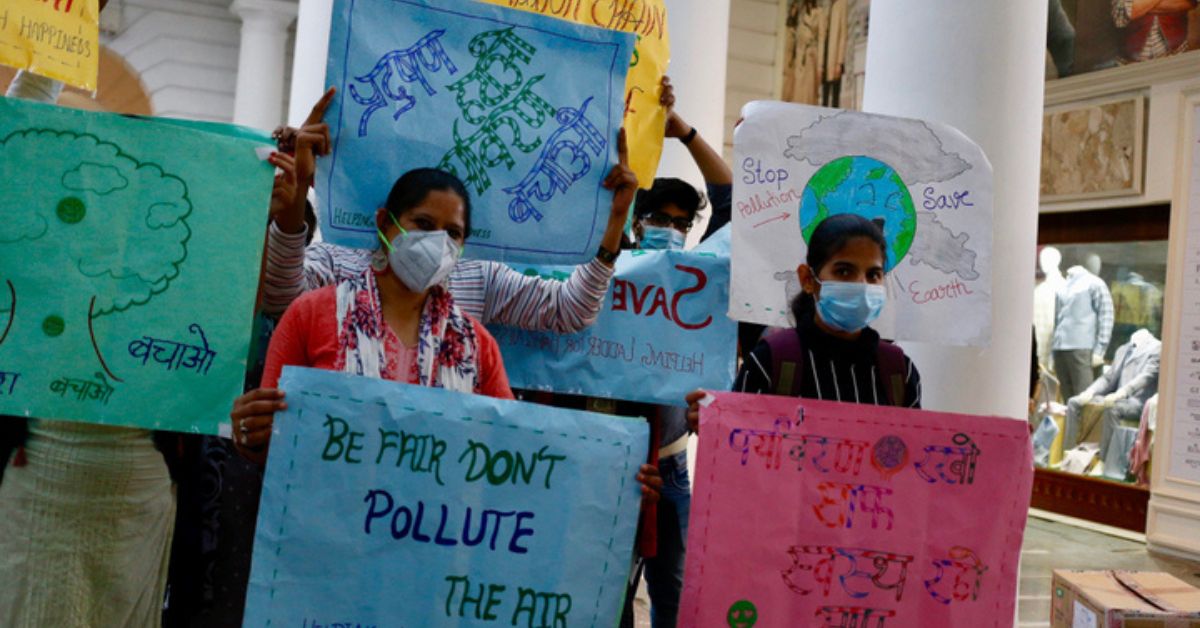 The Indian government may launch a national carbon trading platform, which is estimated to help the country attain net zero carbon emissions by 2070.
On Monday the Lok Sabha passed the Energy Conservation (Amendment) Bill, 2022, which establishes carbon credit markets. As per a report in the Mint, Prime Minister Narendra Modi may launch a national carbon trading platform on 15 August.
This Bill will bring large residential buildings under the energy conservation regime.
According to The Hindu, the Bill mandates the use of non-fossil sources, including green hydrogen, green ammonia, biomass, and ethanol, for energy and feedstock. It also enhances the Energy Conservation Building Code and increased the members in the governing council of the Bureau of Energy Efficiency.
India had promised to attain net zero carbon emissions by 2070 and cut the country's emissions by one million tonnes in the next 10 years, at the COP26 summit in November 2021.
Establishing a carbon credit market is the first step toward this goal.
As per a report by the Trade Promotion Council of India (TPCI), India has generated approximately 30 million carbon credits, which is the second highest transacted volume in the world.
"It is one of the largest beneficiaries of total world carbon trade through CDM, claiming about 31%. India is expected to gain at least US$ 5 billion to US$ 10 billion from carbon trading (Rs 22,500 crore to Rs 45,000 crore) over a period of time," said the report in TPCI.
Things to know about carbon markets:
#tcbEurope
Do you know the difference between mandatory and voluntary carbon offset (VCO) markets?
The core principle of VCOs is "additionality".
Find out what this means and more about #carbon offsetting in this report👇https://t.co/W8wLkrCgWU pic.twitter.com/WIPlCof7Ap— The Conference Board (@Conferenceboard) August 11, 2022
A carbon market is a trading system where you can buy and sell credits. This permits a unit, like an industry, to emit a particular amount of greenhouse gas. It makes the reduction in emissions a tradeable asset. Units that reduce their emission limits gain credits, and those who exceed can buy credits. It incentivises energy efficiency and becoming carbon neutral.
There are two types of carbon markets – compliance and voluntary. The compliance markets are compulsory and regulated by governments and companies to account for their emissions. Voluntary markets, as the name suggested, are not compulsory, and are self-regulated by companies. This helps companies, even smaller ones, benefit from being environment friendly.
India does not plan to export the carbon credit. It will be used in the domestic market only, till our climate goals are met, the Power, and New and Renewable Energy Minister RK Singh said.
Bloomberg says that the Centre's move will help transform the nation from an energy importer to an energy exporter by using its clean energy potential in a few years. The same report adds that India is seeking to increase the share of clean energy in its electricity mix to 50% by the end of the decade, from about 42% now, according to revised submissions approved by the cabinet last week. The government is also looking to reduce the emissions intensity of the economy by 45% from 2005 levels.
While India plans to start with the compliance market, the voluntary carbon market has seen phenomenal growth. It has grown to a $ 1 billion market in 2021, up 60% from the previous year, and is expected to become a $ 50 billion market by 2030, according to Economic Times.
A voluntary credit market could create additional revenue for farmers, and local communities, protect coastal areas and improve farm productivity. Voluntary credit markets offer premium pricing for projects that work towards biodiversity conservation, gender and community economic development.
The carbon markets will help low-income households and farmers. "The carbon credits can give almost $20 to $40 per year to a household switching to clean cooking and $7 to $20 per year per acre additional income to smallholder farmers. A low-income household using traditional cooking stoves can derive carbon benefits by switching to cleaner cooking solutions; and smallholder farmers can get benefit from planting trees and changing agriculture practices to reduce GHG emissions without harming productivity," reads a report in Economic Times.
Sustainable and eco-friendly brands are being sought out these days by customers. TPCI reports that, according to a survey by the Carbon Trust, 56% of people said they would be more loyal to a brand if they could see that it was taking steps to reduce its carbon footprint. TPCI also said that McKinsey found that over 70% of consumers would pay an additional 5% more for a green product than for a comparable non-green alternative.
Some companies are already working towards this goal. Mahindra group wants to attain carbon neutrality across all its companies by 2040. In 2016, Mahindra & Mahindra became the first Indian company to announce an internal carbon price of US$ 10 per ton of carbon emitted. Tech Mahindra has committed to 22% reduction in GHGs by 2030 and 50% by 2050.
In 2020, Indore Municipal Corporation was the first civic body to generate Rs 50 lakh revenue by selling carbon credits. It earned these credits by stopping the emission of 1.70 tonnes of carbon dioxide through bio-methanation plants. Chennai Corporation is also set to sell its carbon credits, according to a New Indian Express report.
Sources
'How India can benefit from voluntary carbon markets' by Santosh Singh for The Economic Times, Published on 08 June, 2022
'India plans to open carbon market: What is it and how will it help in the fight against climate change?' Published on 05 August, 2022 Courtesy Firstpost
'India to Stop Carbon Credit Exports Until Climate Goals Are Met' by Rajesh Kumar Singh for Bloomberg, Published on 08 August, 2022
'PM may open carbon trade platform on 15 August' by Rituraj Baruah for Mint, Published on 01 August, 2022
'After Indore, Chennai corporation to earn revenue by selling carbon credits' by Nirupama Viswanathan for The New Indian Express, Published on 13 December, 2021
'India: The hottest market for carbon trade?' by Nikhaar Gogna for TPCI, Published on 11 May, 2022
Edited by Yoshita Rao