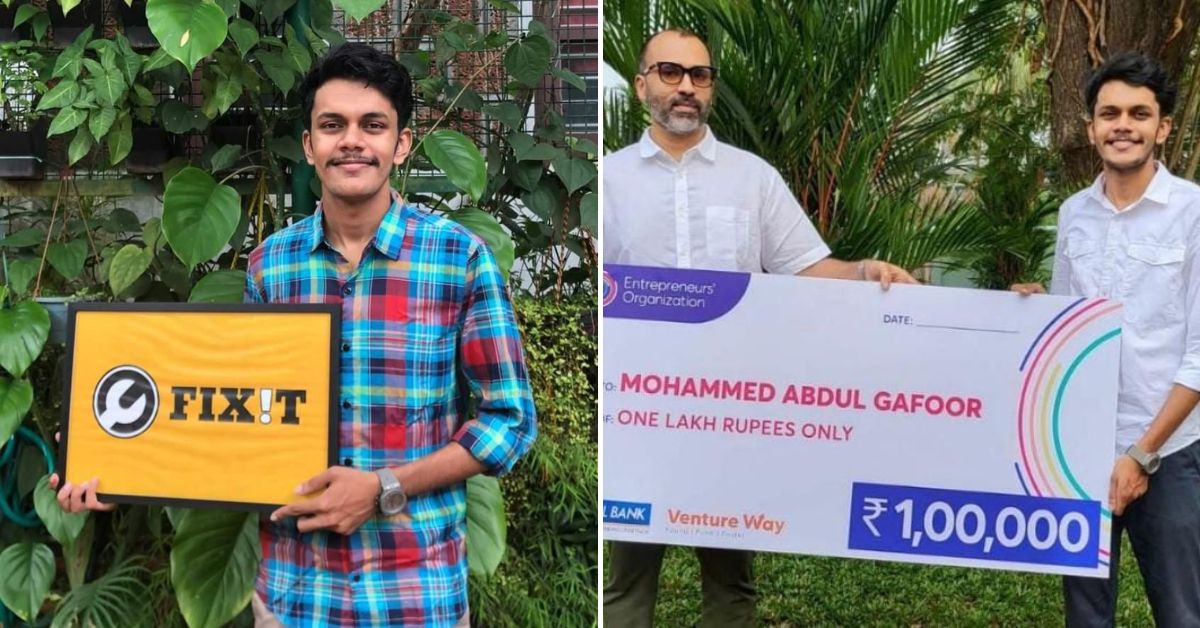 Mohammed Abdul Gafoor from Malappuram, Kerala launched Fix It — an aggregator model startup offering all kinds of household-related services that reach your doorstep in eight minutes.
This article is part of The Better India's series #EarnYourIndependence, with which we celebrate Indians achieving financial freedom in innovative ways.
While spending most of his childhood days between the Middle East and his hometown in Malappuram, Kerala, Mohammed Abdul Gafoor had the opportunity to understand the contrast in the way of life.
Just around the time he finished his class 10 in Saudi Arabia, Gafoor and his family moved back home, as his father worked with an oil company and later started a hardware business in their hometown in Kondotty, Malappuram.
"My father's hardware business selling power tools also influenced me to explore the business at an early age. So, I started a small business of distributing home appliances by making use of the contacts from my father's business," says Gafoor, who stepped into his first business venture at the age of 16.
After a few years, in 2020, while Gafoor was in his first year of college, he started his second business venture called Fix It — a startup offering all kinds of household-related services.
Within two years, the company grew exponentially with a strength of 72 employees across Malappuram, Kozhikode, and Palakkad districts of Kerala and it now clocks a turnover of Rs 30 lakh per month.
Having set up two businesses at such an early age, he explains how he became a successful entrepreneur on his own terms.
Another pandemic business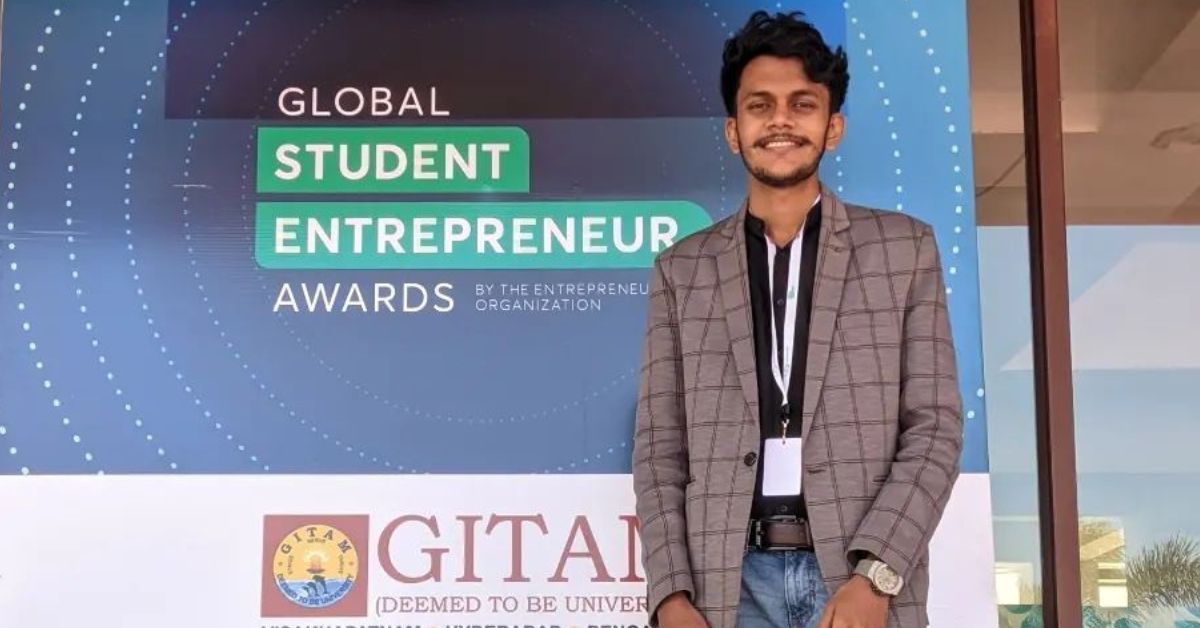 Gafoor says the pandemic was a turning point in his life. It was, in fact, an incident at his house that gave him the idea to explore the possibility of building a business.
"During the lockdown, while my father was away and I was under quarantine, a water pipe broke at home. My mother was alone and she tried many contacts to find a plumber to fix the pipe but none were available at that time. This made me think of finding a practical solution for this struggle to find help in such situations," says the 20-year-old BCA student.
He eventually came up with the idea of starting an aggregator model of business by setting up a network of labourers. "Not just during the lockdown, even otherwise its tough to find workers for plumbing, electric work or gardening jobs. So, I developed a concept around it and decided to set up a network of such workers whose services can be availed by contacting a single phone number," elaborates Gafoor.
He started with a sim, a banner to advertise his initiative, and a directory of skilled workers. "I spent just Rs 5,000 as my initial investment. That money was used to buy a sim, print a banner, and also for the travel expenses while going for data collection. I was doing it all by myself at that point," he says.
In August 2020, Gafoor put up his banner in Kondotty town, hoping to receive business queries. But in the first month, he says that there were just four inquiries. "I was sure that it would take some time for people to understand what 'Fix It' is, as it was an entirely new concept for them. So, I waited, and as expected it slowly started picking up. Within a few months, I started receiving four to eight queries in a week," he says, adding, "I soon hired a staff and opened a small office in the town itself."
Gafoor's business revolves around a single phone number and a network of over 300 skilled workers from different streams like plumbing, electrical work, gardening, coconut plucking and so on.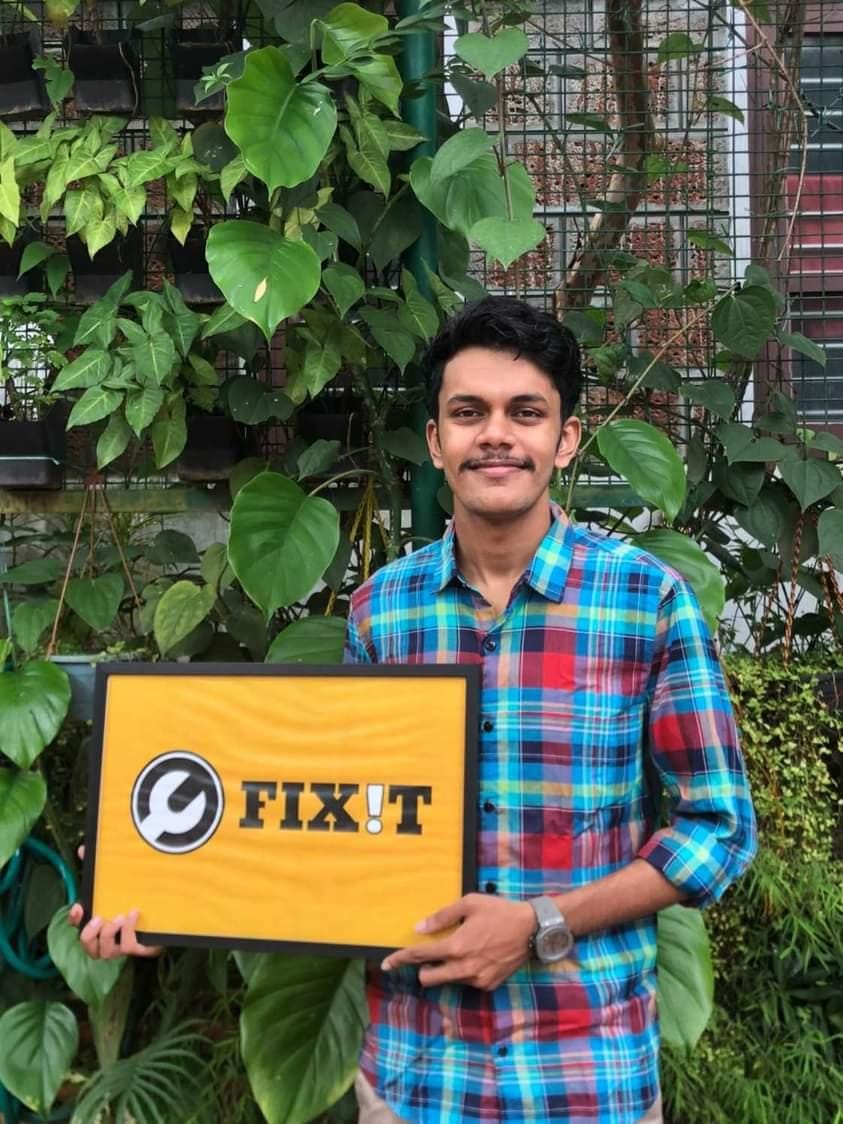 He explains how Fix It works with an example: "If a customer needs an electrician, they can contact us at the given number and explain the issue and the kind of work required. After understanding their requirement, we would find the perfect electrician from our network and send them to the customer's location. So, the customer doesn't have to contact the electrician directly. Then we let the customer know about the confirmation and fix a time for their visit. All these happen within a time frame of eight minutes."
"The payments for the work are charged on an hourly basis. This is helpful for the customers who often find it difficult to find such skilled workers or end up paying the wage for a full day, even if it was minor work. Besides, it helps the workers find work daily," says Gafoor.
"All the workers are enrolled after making sure that they have all the required licenses. To ensure the safety of customers we have provided the workers with an ID card through which we can track their location," he clarifies.
Challenges of a young entrepreneur
Being a young entrepreneur, Gafoor says that it wasn't easy for him while starting out and even now, after establishing his business. "Most people didn't take me seriously because of my age as I was just an 18-year-old. Even now it hasn't changed much. While approaching the workers for collecting their contact details and explaining the business model to them, they doubted whether I would be able to do it. Not just that, while interacting with other business owners there are times where I felt that my business and I were not being taken seriously," laments Gafoor.
"Now it's been two years since I started and the growth has been steady. I have around 71 staff in the three districts and receive a turnover of around Rs 30 lakh a month," he claims.
Afna Sherin from Parappanangadi in Malappuram who availed a service from Fix It a few months ago says that the experience was hassle-free. "We were looking for someone to pluck coconuts from the trees in our compound, as the person who does it usually wasn't available at that point. I called Fix It and they called me back in 6 minutes stating that someone was on the way," she exclaims.
"It was hassle-free and convenient as it is usually difficult to find people for such services in our area," explains the 21-year-old.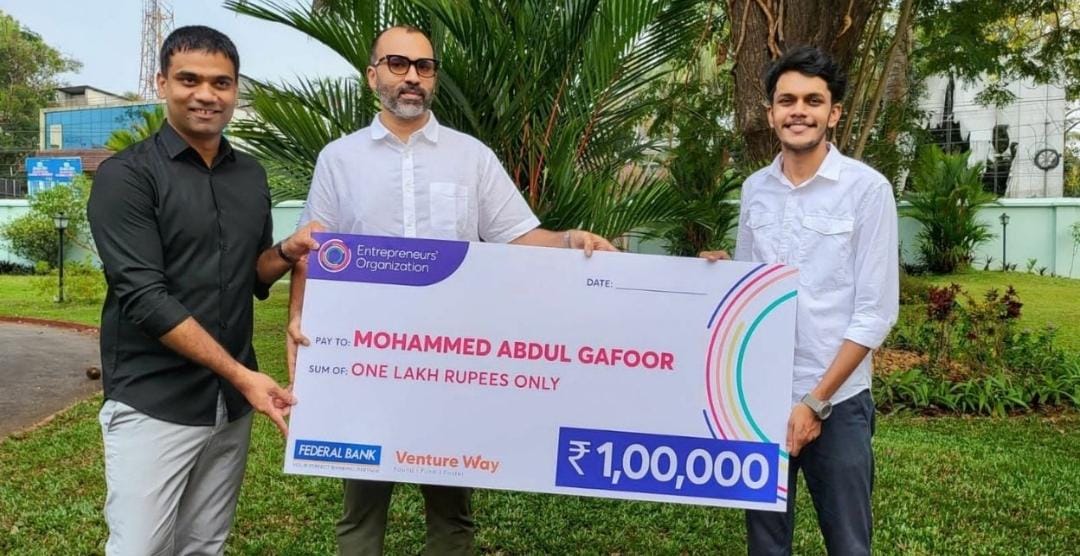 Gafoor, who is in his third year of college, recently won the state-level Global Student Entrepreneur Award (GSEA) organised by the Kerala Chapter of the Entrepreneurs' Organisation for his business venture.
Talking about balancing business with studies, he says that now he has enough staff to manage the daily work. "But I always make sure that I open my office at Kondotty in the morning before going to college. Later in the evening, I return to the office and manage the rest of the work," he adds with a smile.
"We are soon going to launch an app and rebrand the company," adds the ambitious entrepreneur.
Edited by Yoshita Rao