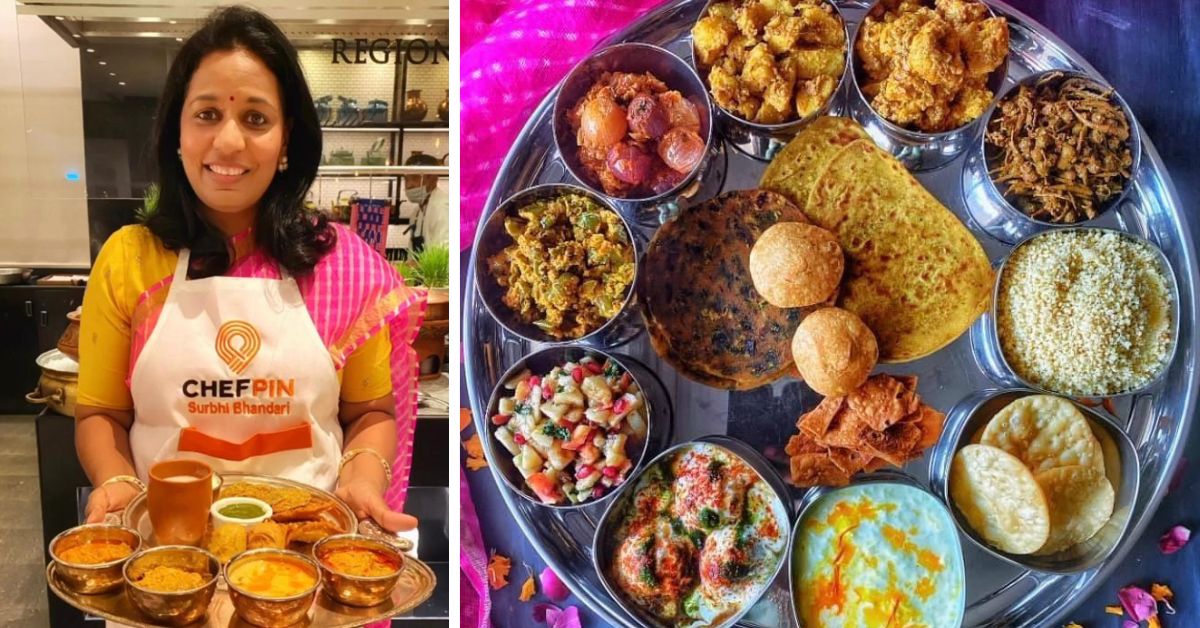 Surabhi Bhandari from Jodhpur didn't know how to cook until her mother-in-law showed her the ropes. Today, she runs 365 Kitchen Tales, an Instagram account filled with mouth-watering traditional Rajasthani dishes.
"Mom makes the best food ever! Yes, most children would say that about their mothers, but my mom really does," gushes 20-year-old Devanshi Bhandari describing her mother, Surabhi Bhandari.
And all the over 53,000 subscribers on the Instagram page '365 KitchenTales' would agree with Devanshi's assessment. Pawan Soni, a food blogger and founder of an online food community called Gurgaon Food Freak with over 40,000 members, says, "I met Surabhi through Gurgaon Food Freak. What I loved about the pictures she posted was the simplicity of the dishes and honesty. Of course, the dishes looked delicious and that made me try some of them. Her food speaks for itself. This food is unlike any commercial outlet dishes."
But from growing up in a household where she never entered the kitchen to creating a social media persona to showcase her cooking and day-to-day recipes, Surabhi Bhandari (44) has had an interesting culinary journey.
Growing up in a joint family, she says, "There were already so many people in our kitchen that I never felt the need to enter and make anything."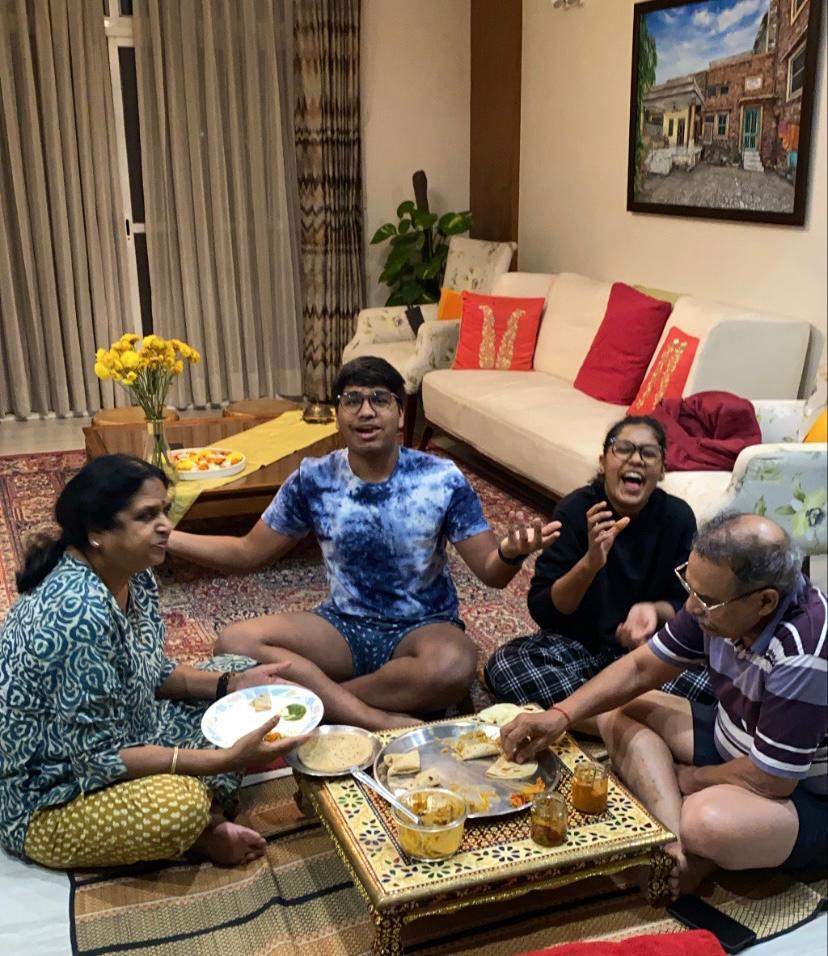 Born and brought up in Jodhpur, Rajasthan, Surabhi then got married in 2000 and moved to Baroda for the first two years. In 2002 the couple moved to Gurgaon where they set up their home. "No matter where I am, Jodhpur will always have my heart and will always be the place that I call home," Surabhi tells The Better India.
A fabulous cook today, Surabhi recalls how she was a total novice when she got married and had to move into her in-law's home in Jodhpur.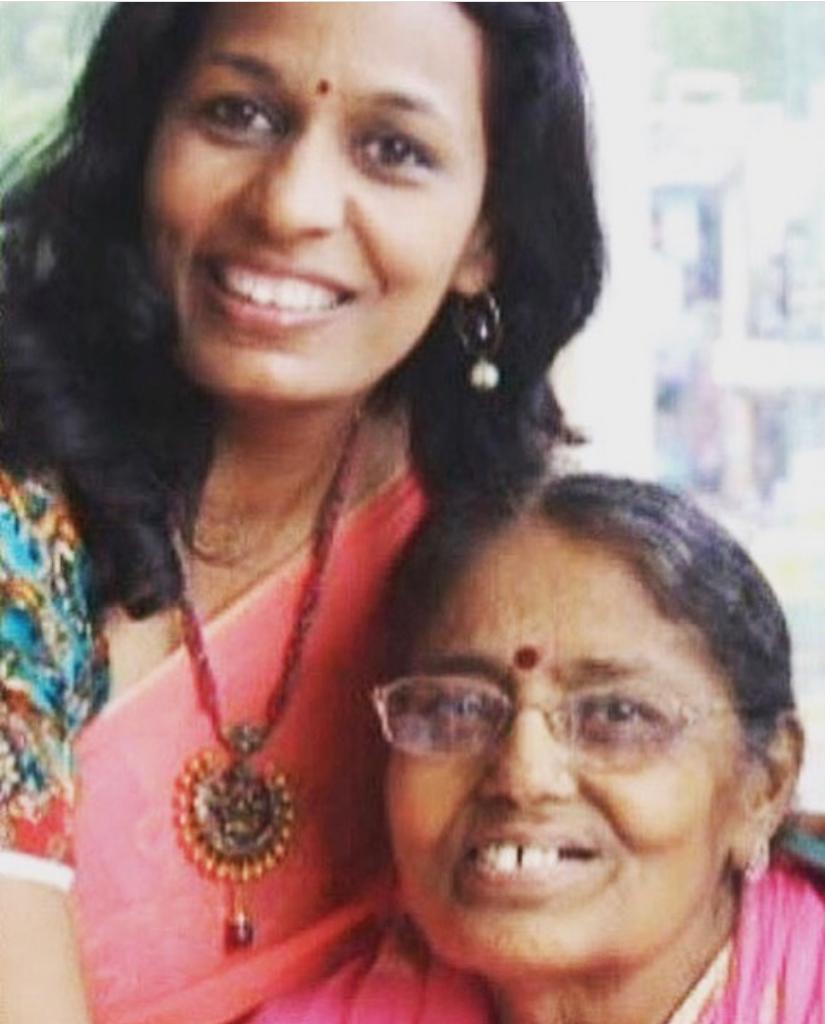 "Whatever I cook now is what I learnt from my mother Shobha Anchalia and my late mother-in-law, Vimlesh Bhandari. She meticulously helped me learn every big and small thing about cooking."
Surabhi spent the first five months after her wedding with her in-laws and says that she took away a treasure trove of memories from that time. "At the time, my husband was based in Baroda and would visit Jodhpur every now and then. It was only after five months of being married that I moved with him," she says, adding that what she learned in those five months set her up for life.
Using food to stay connected to her roots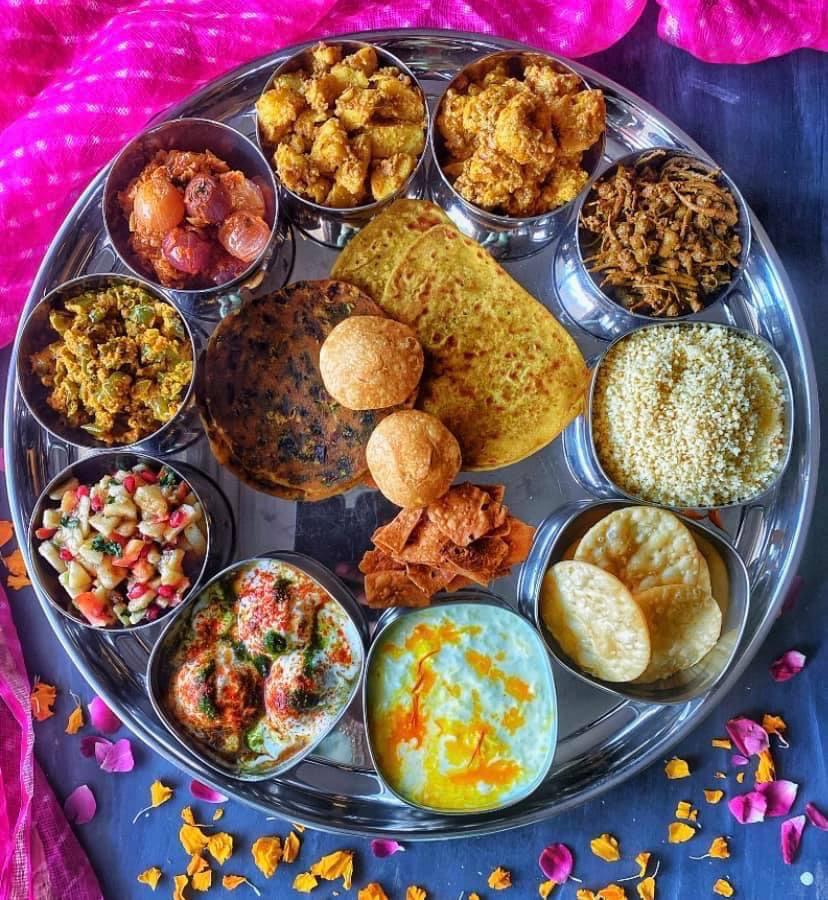 When the couple moved to Gurgaon, Surabhi became actively involved in meal planning and cooking for her husband. "I would refer to Sanjeev Kapoor's cookbooks and another book filled with traditional Rajasthani recipes, which my mother-in-law had painstakingly put together for me. She held my hand and guided me through all the cooking."
But all her trials led to multiple faux pas in the kitchen. She says, "I remember when we were in Baroda, a group of friends came over for dinner. They were all excited to eat dal baati, a rather famous Rajasthani dish. That was the first time I was making it for a group of 10 people. I remember calling my mother-in-law for every small thing. How much dal to soak, flour to knead, water to add, and despite all that I ended up making far too less and had to remake a batch while the guests were still home."
That she says was a big learning as to how to cook for larger groups. It was after that meal that Surabhi started to make notes and jot down proportions as needed, depending on the number of people who were eating.
"It was a rather valuable lesson, I can say in hindsight," she adds.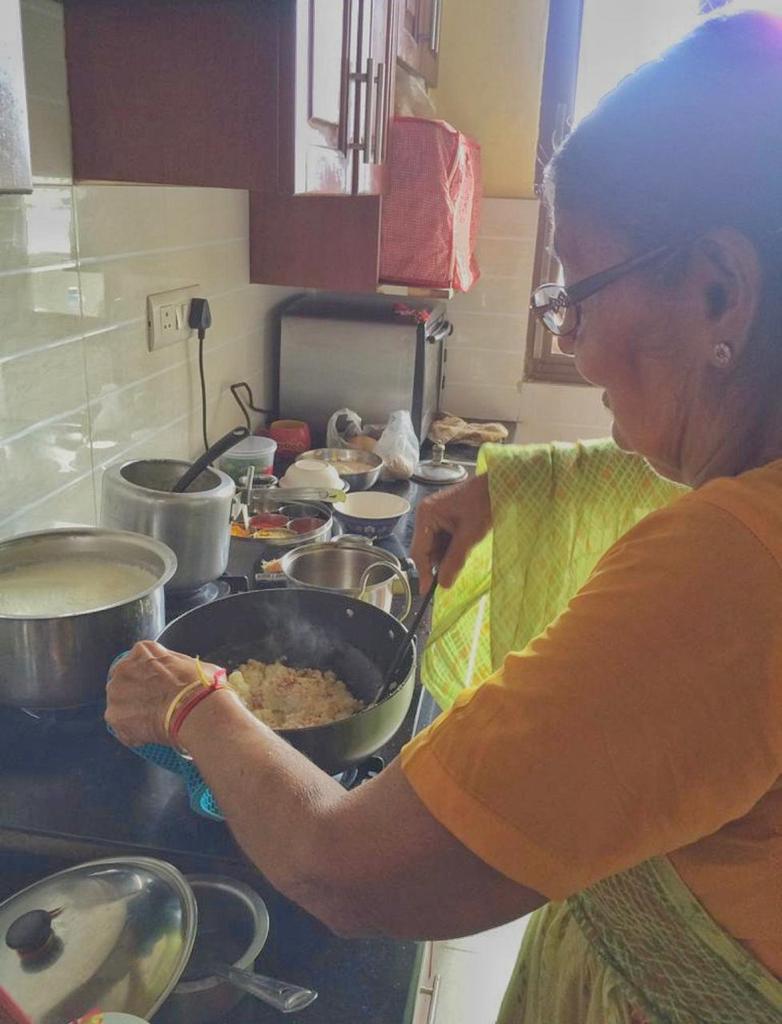 She continues, "I must also credit my husband who was such a sport to taste all the food that I made. He's truly eaten the good and the bad, without complaining once. If anything, he only encouraged me and fueled the passion I had developed towards cooking."
Learning to use technology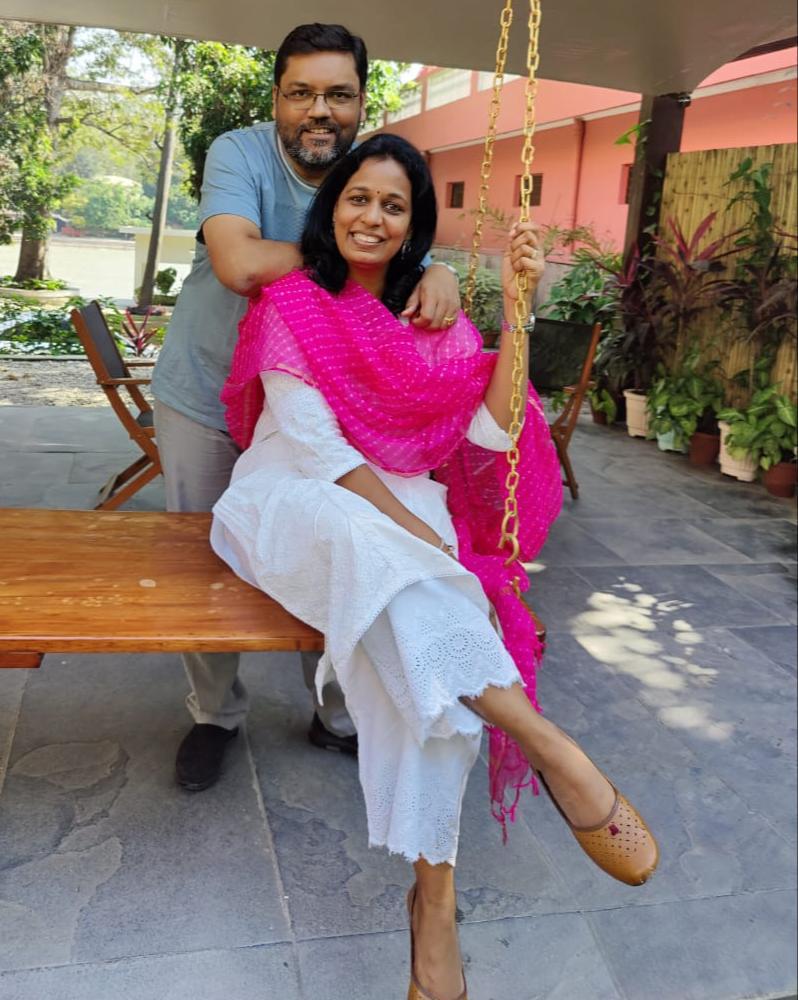 In 2015 Surabhi was unwell with a bad bout of typhoid and had a relapse, which put her under bed rest for close to six months. "Just before I fell sick I had started jotting down recipes and putting together a cookbook for my daughter. The illness just propelled that and I focused all my energy on completing that for her," she says. A year later, Surabhi made a foray into Facebook.
It was on her daughter's insistence that Surabhi created a social media account.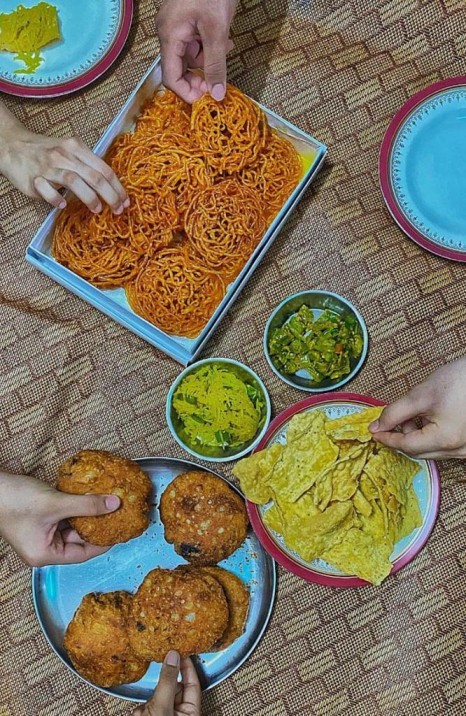 "I knew nothing about how to work Facebook or Instagram. Devanshi helped me set up my profile and would click pictures and upload them," says Surabhi.
"Devanshi urged me to keep updating it with simple recipes. By 2018, Instagram started gaining popularity and that was when I made the switch to the platform. I must mention that leveraging technology came with its own set of challenges but with Devanshi, I learned along the way. Until she left for London to pursue her studies, she was managing all my online accounts," she adds.
Adding to this Devanshi says, "Now that I am away from home, I turn to mom's Instagram page for comfort. While living at home, I had the luxury to have mom cook for me whenever I wanted. I now draw comfort from her social media presence, I am constantly on her page quickly looking up the recipe I need and cooking a piece of home in London."
She continues, "To be very honest, I am not the biggest fan of the traditional Marwari food, but kabuli, aam ke chilke ki sabzi, chakki ki sabzi and the signature aloo pyaar ki sabzi that she makes is the best thing ever. I can't wait to go back home to eat those soon!"
Pawan adds, "The aam ke chilke ki sabji, chakki ki sabji and mango cream are some of my favourite dishes from her menu. And I must add that as a non-vegetarian, I never crave those dishes while enjoying her vegetarian preparations."
As much time as Surabhi takes to plan her menu and put together the videos, she says that an equal amount of time goes into making each plate look aesthetically pleasing. "After all, as the cliché goes, one eats with their eyes before anything else," she says.
'I am inspired by the elders in my family.'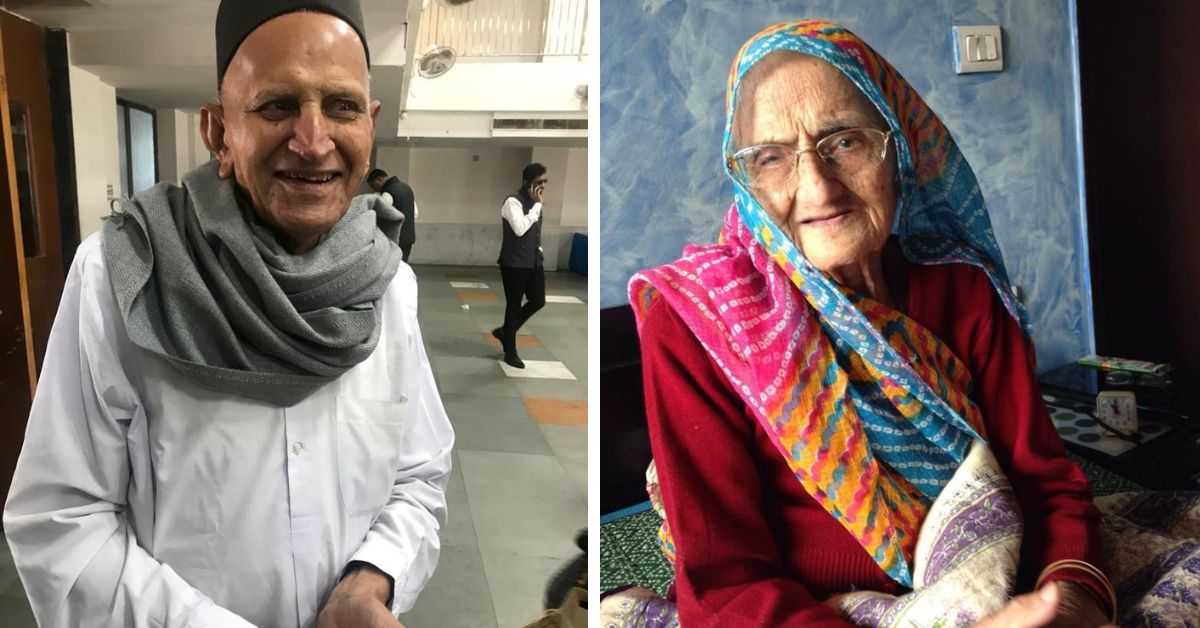 "When I started sharing traditional Rajasthani recipes, I didn't know what response I would get. I still just want to share my love for cooking and bring out lost and simple recipes from my city. Today, so many people message and thank me for sharing these recipes which they've probably eaten last in their childhood."
Surabhi focuses on bringing recipes that use local and seasonal vegetables. She also ensures that she cooks with traditional utensils, to retain the authentic flavour of the ingredients and to ensure that the food is not in any way contaminated by the nonstick utensils available in the market today. "This is yet another way of going back to our roots and cooking in as traditional a way as possible," she adds.
"This is my passion. When I send food to people I do so in my own utensils, very often in the kansa (bronze) utensils that I use at home. I want them to experience the traditional food I cook in an authentic manner," she says.
Eventually, people started coaxing Surabhi to cater for gatherings and cook for them.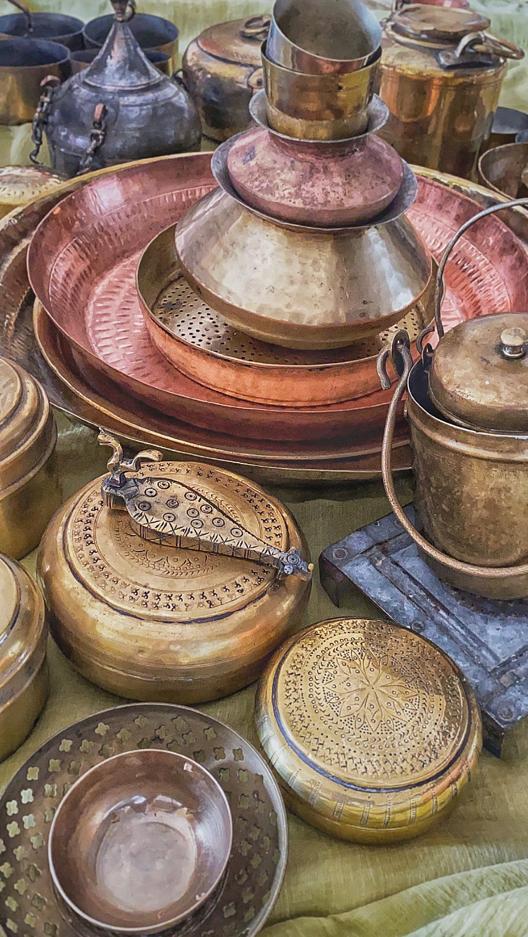 However, there is no fixed menu that Surabhi shares with her clients but instead asks them what they would like to eat. "I do not have a set rate for dishes as well. I curate menus according to what is available seasonally and the tastes of whom I am catering for. When it comes to the price, I often tell my customers to taste my food and then pay as their heart desires. This is a trait that my husband often chides me for though," she says.
In April 2022, Surabhi was invited by a popular hotel in Delhi to curate and host a four-day Marwari cuisine pop-up. On the experience of doing that, she says, "Moving away from my home kitchen to a larger setup and cooking lunch and dinner for over 100 guests during the four days of the pop-up was a very enriching experience. I made it a point not to serve dal baati and allowed the guests to experience foods like panchkutta ki sabzi, also popularly known as ker sangri, chakki ki sabzi and dal dhokli amongst other dishes."
And the guests lapped it up.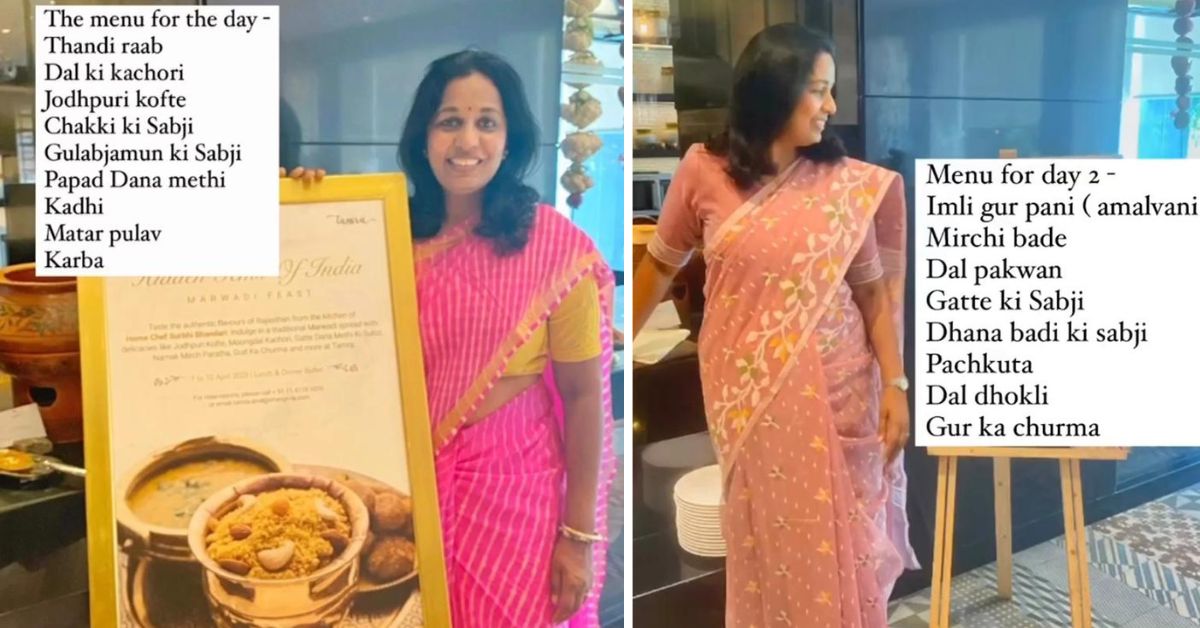 For Surabhi, who is constantly whipping up mouth-watering dishes, her personal go-to dishes are the simple namak-mirch paratha (salt-chilli) and any sort of khichdi or dal dhokli. "Happy, sad or just tired, these two dishes always help me feel better instantly," she says.
She continues, "Food is not just a means to satiate hunger but is an expression of our emotions. Even today, over the weekend, I ensure that my family sits together on the floor and eats out of one big thali (plate). That is how I grew up and want to instil that in my children as well. The bonds one fosters over food is for life."
About her dreams for the future, she says, "I grew up after marriage in the home that was called Suraj Sadan. While it is difficult to describe it, I can say that it was a house from where no one ever returned hungry."
"The corridors of that house always bustled with stories and people. It made me feel alive. I want to recreate Suraj Sadan in Gurgaon."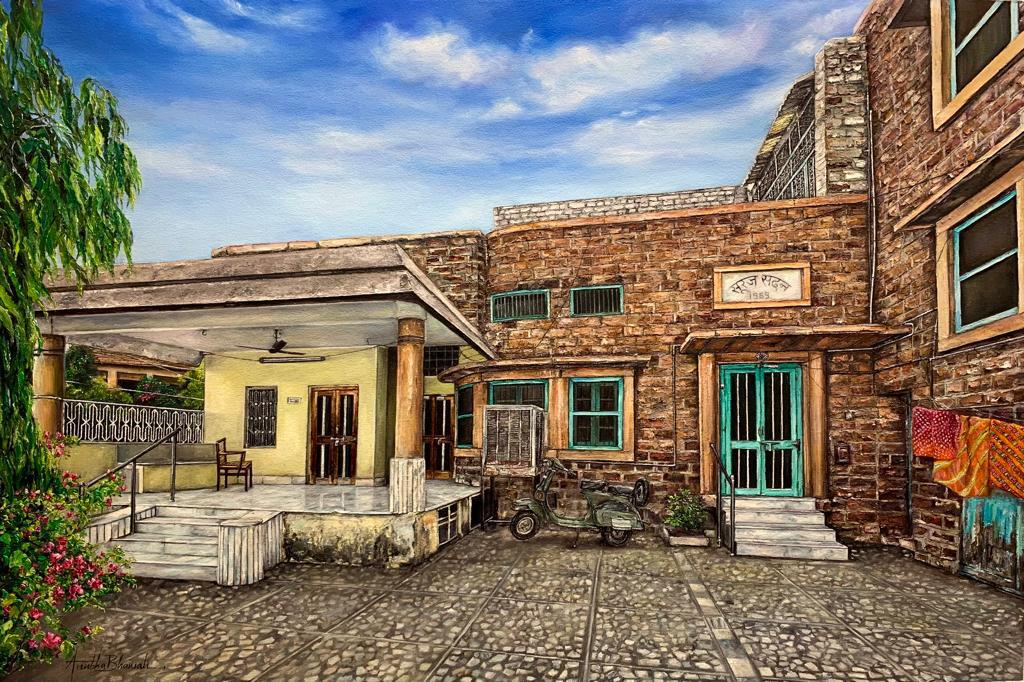 To follow Surabhi on Instagram, click here.
(Edited by Yoshita Rao)
We bring stories straight from the heart of India, to inspire millions and create a wave of impact. Our positive movement is growing bigger everyday, and we would love for you to join it.
Please contribute whatever you can, every little penny helps our team in bringing you more stories that support dreams and spread hope.
Tell Us More