Three years ago, as part of community development project, Rohan Chadha visited the villages in and around Gurugram. Walking down the street of a village, he saw a young girl hurt and bleeding. When he made enquiries about her, he was saddened to hear that the wound was two days old.
What made it worse was the apathy of the passers-by and the fact that the people had no access to any first aid material.
"I rushed home and told my parents about that girl. They took me back to the place and helped her get treatment," says the Gurugram-born 18-year-old Rohan, speaking to The Better India.
The incident had left the teenager rattled which led him to start—Shri Sahayataa, in an attempt to help underprivileged families in villages and slums with basic primary health care resources.
---
Here's a wholesome and different breakfast option for you!
---
"What motivated me to begin this organisation was the widespread lack of understanding about basic concepts like personal hygiene and first aid responses amongst villagers. To improve the situation, I started Shri Sahayataa which provided villagers with a personalised primary healthcare kit and education about the essential concepts such as first aid and hygiene etc," shares Rohan.
His organisation then distributed these kits and taught the beneficiaries how to use them.
Three years since its inception, Shri Sahayataa has distributed these kits to almost 1400 villagers from three villages and also educated them in basic healthcare and hygiene.
The First-Aid Kit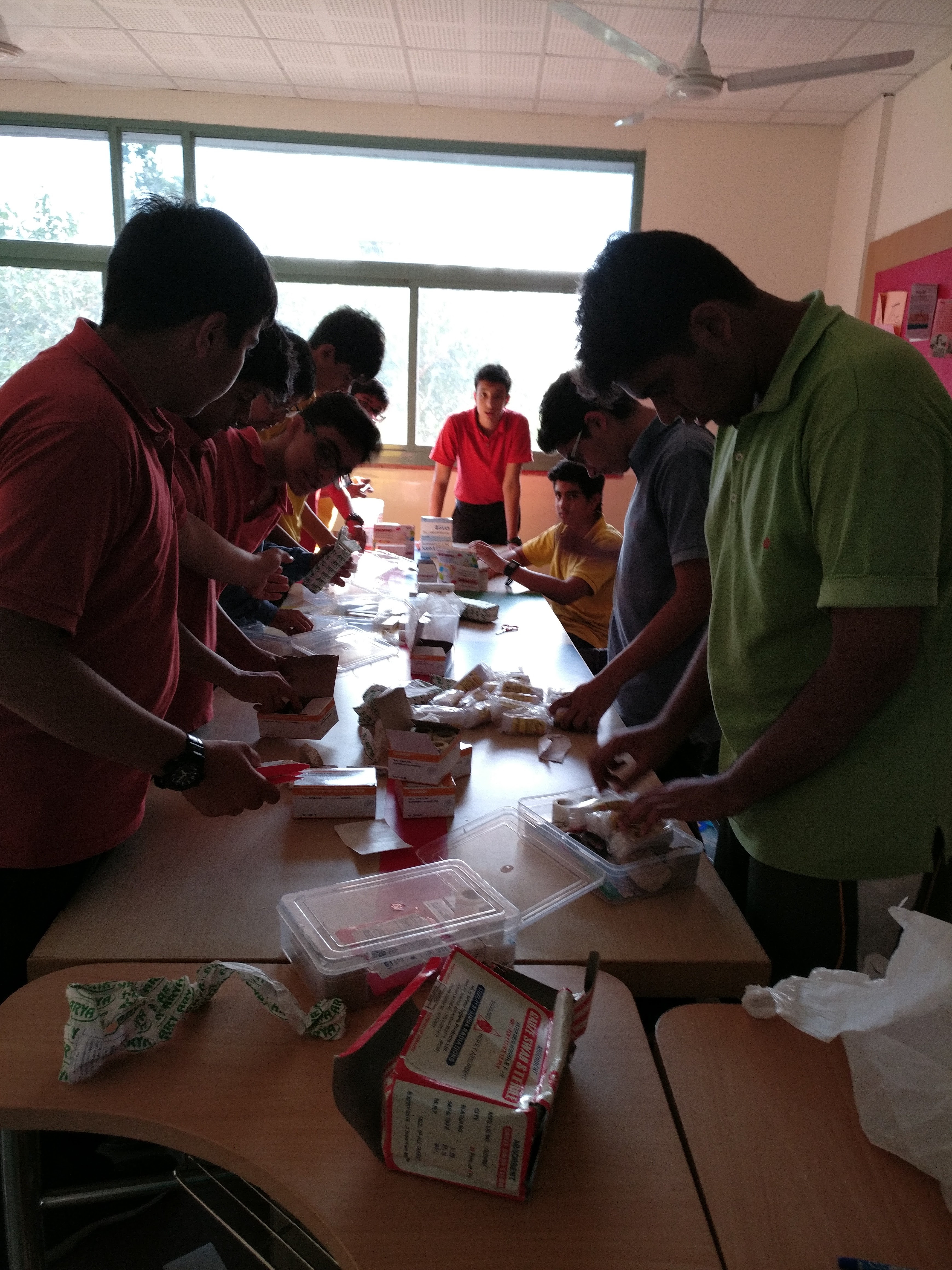 "During my research, I came across some alarming statistics. I found that almost one in nine individuals in India do not have access to simple healthcare facilities. Through my initiative, I wanted to provide primary healthcare services, education about healthcare, hygiene and sanitation to the people," informs Rohan.
The initial recce helped him understand the demographics of the people living in many clusters of villages around Gurgaon. He then put together a healthcare kit that included the right combination of first aid supplies as well as general medicines to maximise the support to the villagers.
"I solicited the help of multiple doctors to finalise the items of the kit. Each of these kits contain bandages for various types of wounds, a wooden splint, an eye patch, basic medicine for cough and flu, a burn sheet and a few other medicines that the doctors advised," he informs.
The cost of each kit was Rs 320 and to ensure that he had adequate kits to distribute, Rohan had to raise over Rs 40,000 in funds.
Some of the ways in which Rohan raised funds included:
a. He organised an art auction where he sold the paintings and photographs donated by famous artists and students.
b. An awareness and donation drive at various platforms.
c. Bake-sales where baked goods, and other foods were sold to raise money
"It would not have been possible without the help of a strong volunteer base of almost 80 students and like-minded individuals. With my volunteers, we were able to fund 350 primary healthcare kits."
Assembling and distributing the kits in villages in and around Gurugram
"Once we had raised the funds and got all the required material, we spent time in assembling all the kits. We distributed these kits in two villages in Gurugram: Ghata and Sukrali," he says.
And Rohan and volunteers did not just stop at the kits. They also conducted workshops to acquaint the villagers with the first aid kits and to also help them understand how to use the medicines.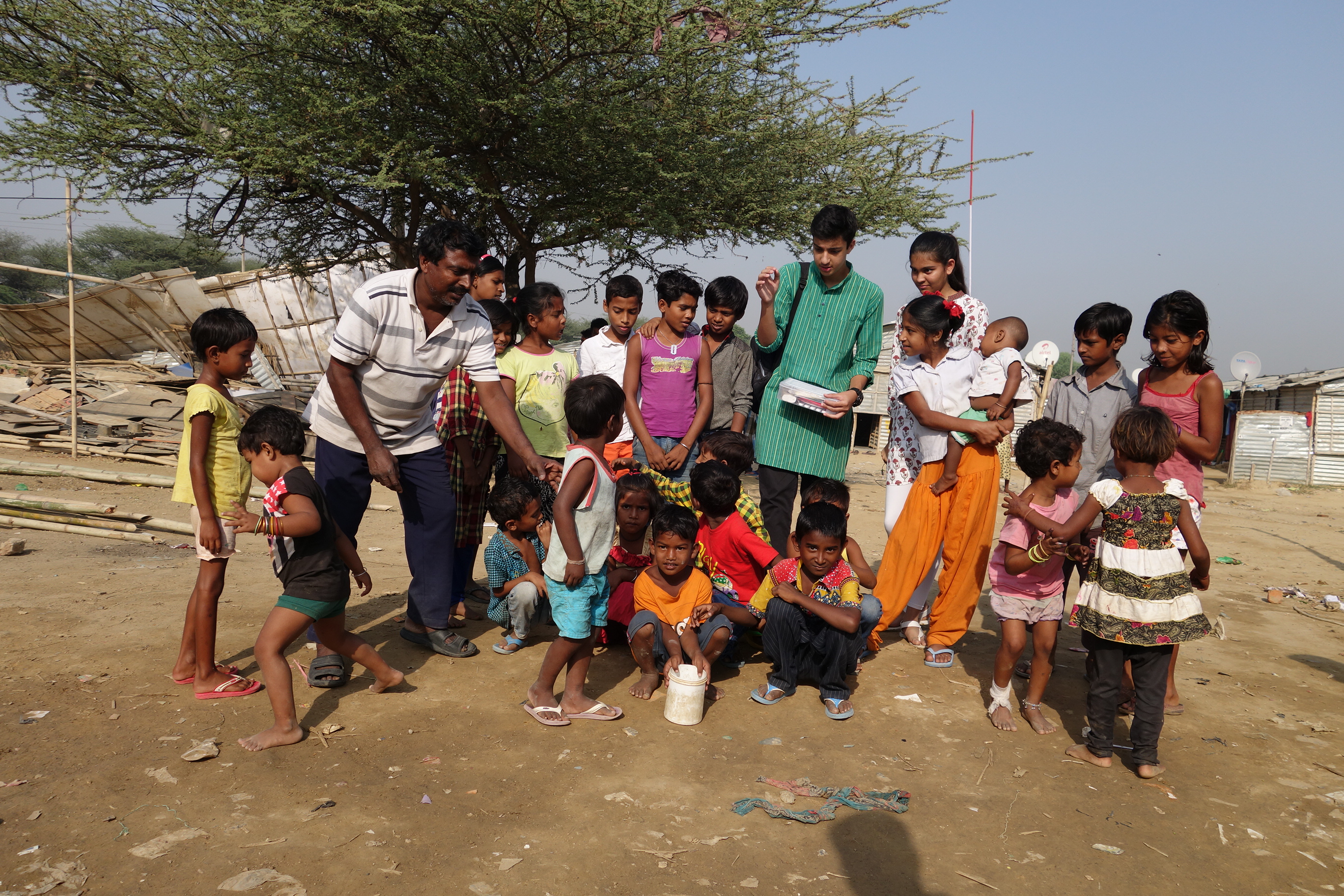 The Founder and the Organisation
"I completed my schooling at The Shri Ram School- Moulsari Avenue in Gurugram earlier this year and it was during my time as a student that I started this project," says Rohan.
Rohan is currently pursuing a Double Degree Co-operative Program; a BBA in Management and Finance and a BSc is Quantitative Finance and Statistics at the University of Toronto.
"Shifting to Toronto has been a big change in my life. In terms of the work being done, we already have a number of shortlisted villages in Delhi and Haryana where we would like to conduct our next distribution phase."
Some of the parameters that Rohan takes into account while choosing these villages include – population, demographic structure, proximity to public and private hospitals, proximity to clinics, incidence of common diseases and injuries etc.
Rohan is now working on getting the organisation registered as an NGO. "I am working on a model to make Shri Sahayataa self-sustainable without depending directly upon my involvement. I want to create a strong team to support me in this endeavour and hopefully, we can take Shri Sahayataa to better heights and make a difference in the villages."
If you wish to reach out to Rohan and help the organisation grow, you can visit their Facebook page here.
---
Also Read: ICRB Topper Shares How to Crack the Exam & Become an Engineer in ISRO!
---
(Edited by Saiqua Sultan)
Like this story? Or have something to share?
Write to us: contact@thebetterindia.com
Connect with us on Facebook and Twitter.