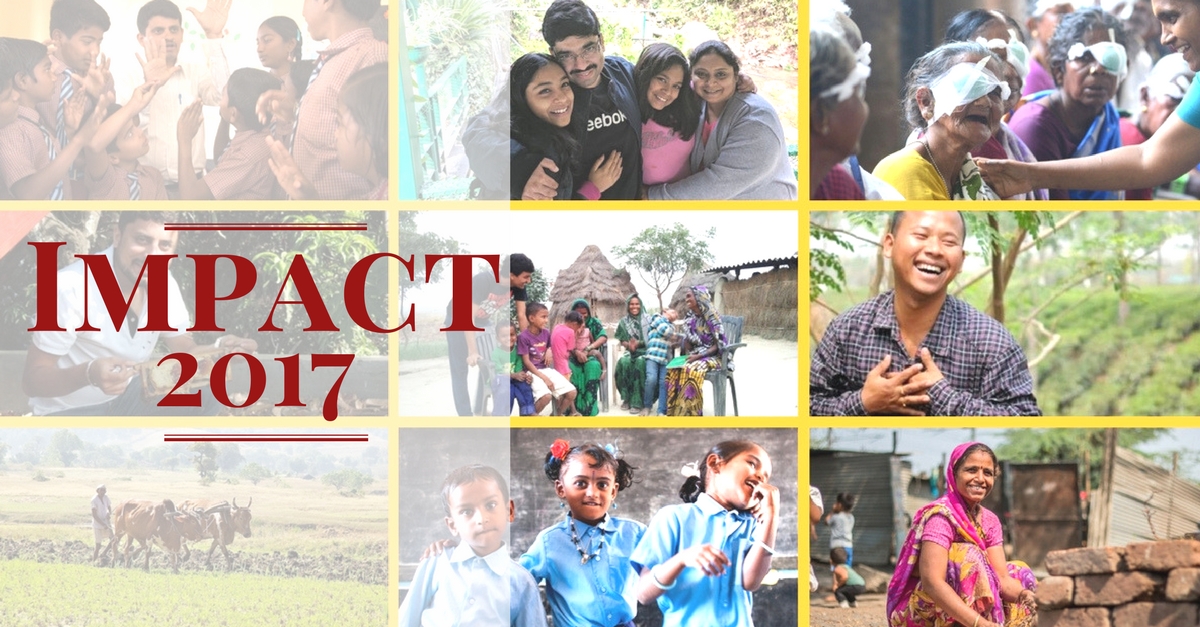 Here's welcoming the new year by looking back at all the awesome things that happened last year.
Dear Readers,
Another year came to an end and we have enjoyed every single day of 2017, sharing stories of strength, determination, love, success, and harmony with all of you.
For over three years now, The Better India has been using the 'power of positive' to create massive impact in many ways. From helping children living on the streets of Mumbai get an education to helping farmer widows set up sustainable businesses — our work revolves around the tremendous impact that we create.
2017 has been an amazing year for us. The Better India was read in 116 countries and we reached over two billion people. But what matters the most for all of us here are the people — the people we share stories about, and the people who read and watch them.
So here's welcoming the new year by looking back at all the awesome things that happened last year:
The Time you Helped us Fight Drought in Tamil Nadu:
Pond Restoration in Tamil Nadu

Thanks to many citizens who generously donated, Environmentalist Foundation of India and TheBetterIndia were jointly able to revive two ponds in Tamil Nadu.

Posted by TheBetterIndia on Monday, November 20, 2017
The Better India organises large-scale on-ground campaigns with the vision of coming up with solutions for different issues.
One of these was #FightDrought, a campaign organised by The Better India to restore two ponds in Nagapattinam — one of the worst drought-hit districts in Tamil Nadu. The mission was to fight drought, with a water body restoration campaign that would focus on cleaning, desilting, deepening and restoring the two ponds.
We got together with The Environmentalist Foundation of India (EFI) to take the first step to help over 20,000 residents of the Nagapattinam district. For this, we led a citizen-based conservation effort including a crowdfunding and an awareness campaign. Over a period of two months, The Better India published several articles and videos spreading awareness about the situation in Nagapattinam and how people in the region are dealing with drought.
Spreading this awareness helped us raise over Rs 10 Lakh, which was given to EFI to restore the ponds. Today, thanks to the many citizens who generously donated, the Thiruvaimur-Thamarai pond in Thirukuvalai taluka (Area: 5 acres) and the Chellaperumal Nagar pond in the Kanchipuram district have been successfully restored.
The residents of these areas will not face a drought-like situation in the near future.
The Time we Helped Farmers in Many Ways: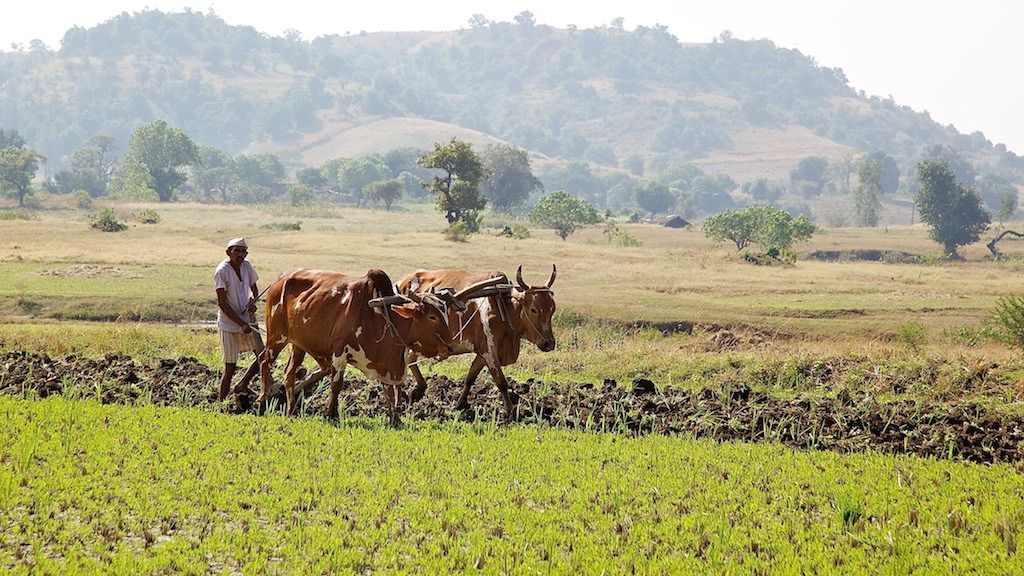 Picture for representation only. Source: Flickr
In the year 2012, Naveen Seri decided to leave his job so he could dedicate his time to finding the reason behind the bankruptcy of farmers and to do something about it. He started TruTrade, a company that helps farmers adopt organic methods of farming, get organic farming certification, and sell their products in the market.
After The Better India published an article about TruTrade, the organisation received incremental orders worth Rs. 1,83,271. This meant that they could pay an additional premium of Rs 27,491 to their farmers. Several volunteers also reached out to them, expressing interest in being associated with their cause.
We had also published an article about Biplab Ketan Paul, the innovator of Bhungroo, a water harvesting technique that uses an injection module to store excess rainwater underground. Farmers can then use the same water for irrigation during summer and winter.
Biplab witnessed immense impact in a year's time, thanks to the article. This is what he had to say, "Out life has been dramatically blessed after the article. We have been hearing back from people all across the world. We are now able to reach drought-affected farmers in Tamil Nadu too. And they are all sharing their Bhungroo success stories across the state. Similar stories are being created in Andhra Pradesh, Telangana, Bangalore, Bangladesh, Vietnam etc."
The Time a Doctor Received Enough Donations to Start a New Hospital: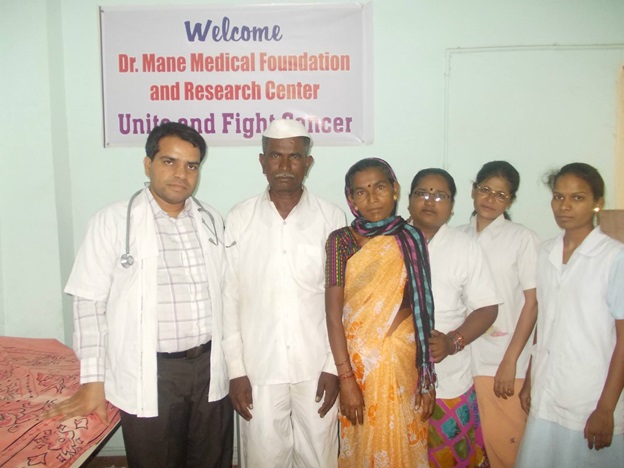 On May 1, 2011, Dr. Swapnil Mane (MBBS, MD, DGO, FCPS, MD—Oncosurgeon) started his journey towards fulfilling his dream of making cancer treatment affordable and even free if necessary for the needy in India. He inaugurated the Dr. Mane Medical Foundation and Research Centre, a national, social, secular NGO which stands committed to cancer control, at village Rahuri, district Ahmednagar, Maharashtra. The Foundation is one of the few medical foundations in India, which has been recognized by the Scientific and Industrial Research Organization (SIRO), Department of Science and Technology.
Once an article about his work was published on The Better India, the foundation received a lot of donation and support. So much that it was enough for him to plan and start a hospital.
"I am operating a charitable cancer foundation for 7 years now. Because of the article published on The Better India, our foundation has become popular nationwide and we have received a lot of donation. Now we are inaugurating our own cancer hospital at Rahuri," Dr. Swapnil told us.
The Time we Brought United Nations' Sustainable Development Goals to the Centre of our Discussions: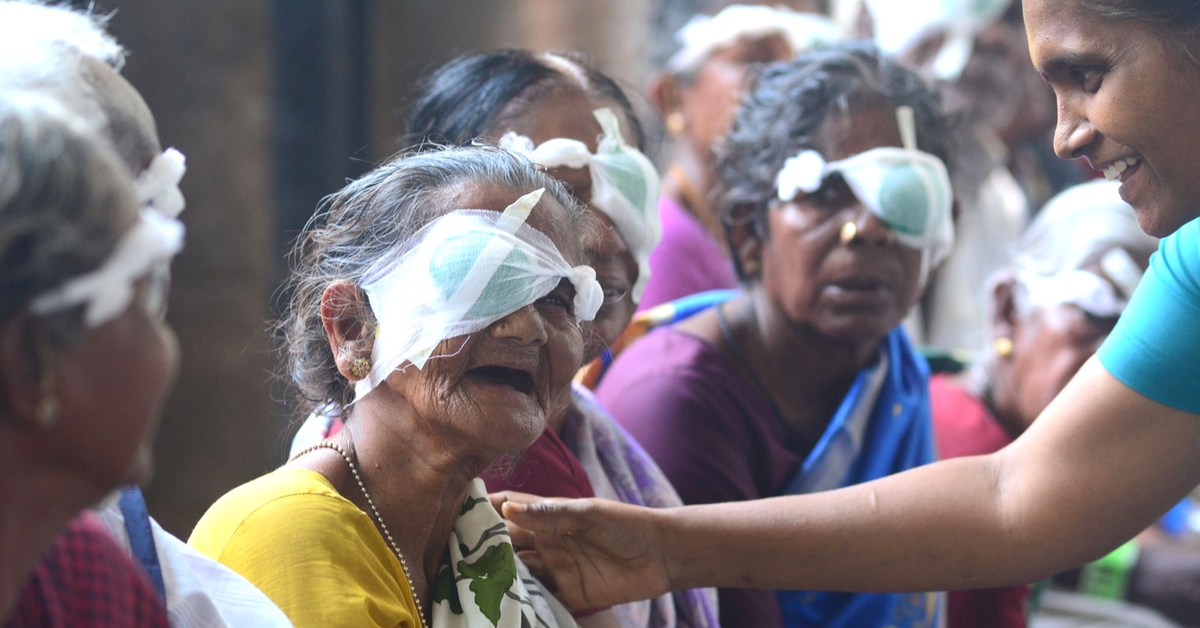 Over a period of two months, we covered the first six UN Sustainable Development Goals (SDG) with the aim of driving conversation around the goals and where India stands with regards to meeting them. Many organisations across the country are helping India proceed towards fulfilment of these goals and this series was dedicated to recognising their efforts and the kind of impact they have created so far.
From SEWA that is fighting poverty for 20 lakh people, to Akshay Patra that is feeding over 1.7 million children every day in the fight against hunger and malnutrition — we highlighted the work of over 30 major organisations that are helping India achieve these important goals.
The Time our Story Got Published in a CBSE School Book: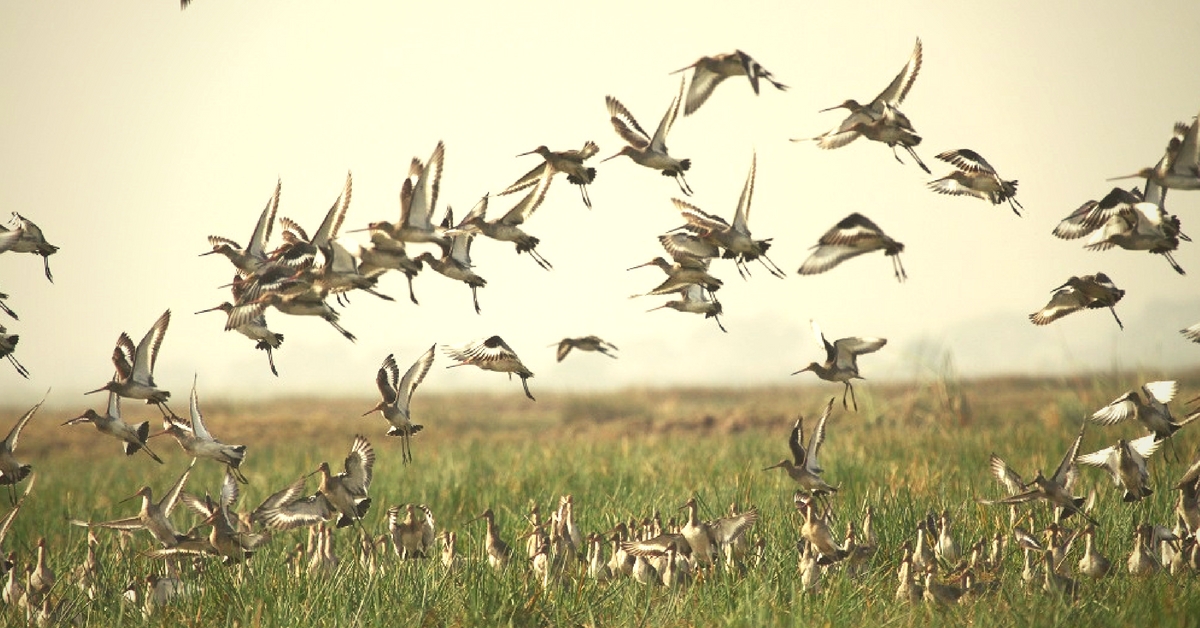 One of our stories titled "This Man Felt Guilty about Killing a Bird. So He Went on to Save an Entire Bird Sanctuary", has now been published in a school book for students of Class 8 so it can help students understand the environment better. A total of almost 20 Lakh students across India's CBSE schools will be exposed to the story.
The Time the Protagonists of our Stories Received National Awards: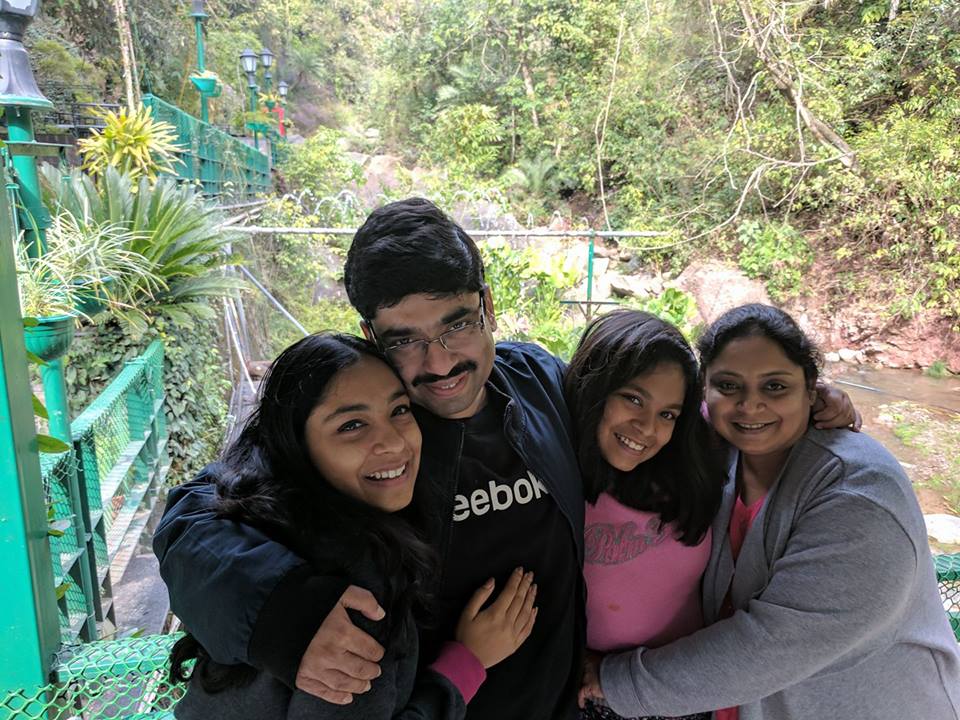 In February 2017, we had covered a story about Kavita Gupta, who has designed a prosthetic bra that is skin-friendly, medically approved by the All India Institute of Medical Sciences (AIIMS), and affordable. Kavita and her husband are co-founders of an organisation that designs these bras and distributes them among needy patients, for free. A few days after the article was published, Kavita won the Haryana Woman Achievement Award, 2017, which was conferred on International Women's day.
We had also covered the story of Zuboni Humtsoe, the founder of Precious Me Love that up-cycles used fabric to create variety of tribal handicrafts and the traditional Nungshiba dolls. In February 2017, Zuboni wrote to us informing that she had won the Nari Shakti Puraskar, thanks to the article. "I want to thank you for featuring us, it resulted in Maneka Gandhi also reading our story and has really motivated and inspired us further. After Maneka Gandhi read our story on your website, we got a call from the Women Welfare Ministry asking us to send in our nomination for the Nari Shakti Puraskar," she said.
Reema Sathe, a chemical engineer who founded Happy Roots, a food company that manufactures preservative-free snacks using local, farm-fresh ingredients, also received the same award after we shed light on her work.
The Time When we Saved Thousands of Bees:
How An Article in TBI Helped Save Countless Bees

#ImpactFridays: "The story shared by The Better India not only impacted my life but also helped save the lives of thousands of bees."
-Amit Godse

Special thanks to Tushar Sarode for helping Amit with the video

To read the story, visit- https://www.thebetterindia.com/103211/bee-basket-amit-godse-pune-honey-bees/

Posted by TheBetterIndia on Friday, September 22, 2017
Amit Godse started his company Bee Basket Enterprise with the vision of saving bees in the country. He excels at the relocation of bee hives and handling bees. Saving bees became the mission of Amit's life in 2013 after he found out that about 1.5 lakh bees were killed by a pest control team in his housing society. After an article about his work was published on The Better India, Amit received an immense response from people across India.
"We have received tremendous response from people across India! To name a few – one guy called me from Manipur to save bees in his state; someone called me from Tamil Nadu; one Jawan called me from Jammu and wanted to start beekeeping in his home state in Haryana; and many more. Not only this. We saved 62 bee-hives in Pune as well as in Mumbai after your story. I got so many calls from Bangalore! Many more people are willing to contribute by planting bee-friendly plants in this rainy season, by volunteering in their respected cities, and by starting urban beekeeping in cities," he told us.
The Time When The Better India Contributed Towards Starting a Public Library in Gazipur: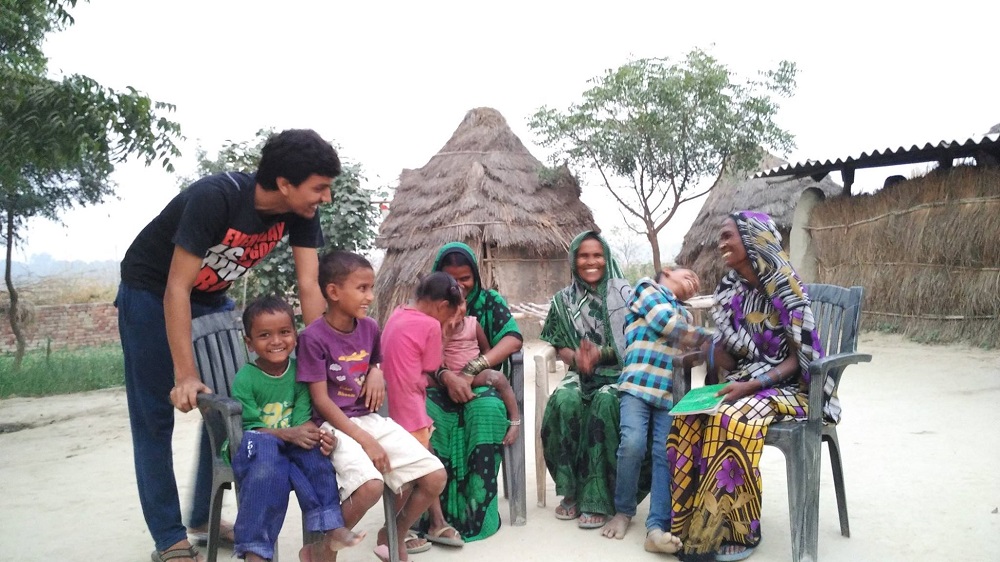 This year, we also helped Surya Sen Singh, a 31-year-old Mumbai resident, start a public library in his village in Uttar Pradesh. Being one of the lucky kids in the village who could move to Lucknow for higher studies after Class 10, Surya always wanted to give back to his community. He started a school in Ghazipur district in April 2015, and was working hard to start a public library too. This year, with the help of contributions from TBI's readers and other organisations, the library was opened on October 2, 2017.
And we are just getting started:
Last year, we also had the immense pleasure of bringing to you a series of stories that celebrate the spirit of togetherness in India. The series includes the story of a man who is challenging the traditional norms of beauty and masculinity by working as a nude model. It also talks about a remote village in Punjab where residents got together to rebuild a demolished mosque so members of three Muslim families in the village won't have to travel far to offer prayers.
And this year, we will continue to share more such beautiful stories talking about inclusivity in this series.
We are extremely grateful to all our readers who made 2017 possible and are excited to take you along our journey in 2018. Wishing you a very happy new year full of positivity and its incredible power.
Like this story? Or have something to share? Write to us: contact@thebetterindia.com, or connect with us on Facebook and Twitter.
NEW: Click here to get positive news on WhatsApp!
We bring stories straight from the heart of India, to inspire millions and create a wave of impact. Our positive movement is growing bigger everyday, and we would love for you to join it.
Please contribute whatever you can, every little penny helps our team in bringing you more stories that support dreams and spread hope.