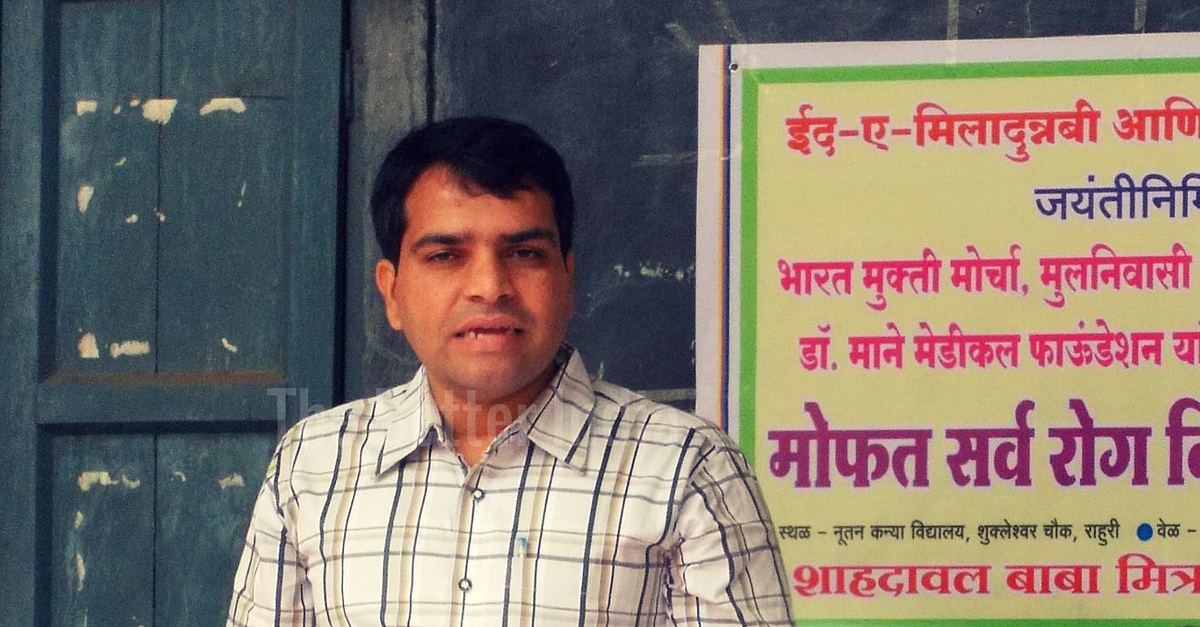 "Aai, I will become a doctor when I grow up and cure people without money," promised 8-year-old Swapnil Mane to his mother, as he helplessly watched his poor neighbour die of cancer. Twenty years later, this oncosurgeon and his wife have helped thousands of cancer sufferers in 52 villages in Maharashtra and have operated on 550 patients for free.
"Aai, I will become a doctor when I grow up and cure people without money," promised 8-year-old Swapnil Mane to his mother, as he helplessly watched his poor neighbour die of cancer. Twenty years later, this oncosurgeon and his wife have helped thousands of cancer sufferers in 52 villages in Maharashtra and have operated on 550 patients for free.
Twenty years ago, an 8-year-old boy tugged at his mother:
"Aai (Mother), I want to help Godse Kaka!"
"But how can we help Swapnil? Baba (Father) does not earn so much that we can help him monetarily, or else we would have."
"But Aai…Why don't the doctors help him and cure him?"
"Doctors cure only those who have money, Swapnil."
The last line uttered by Swapnil Mane's mother gave him his mission in life.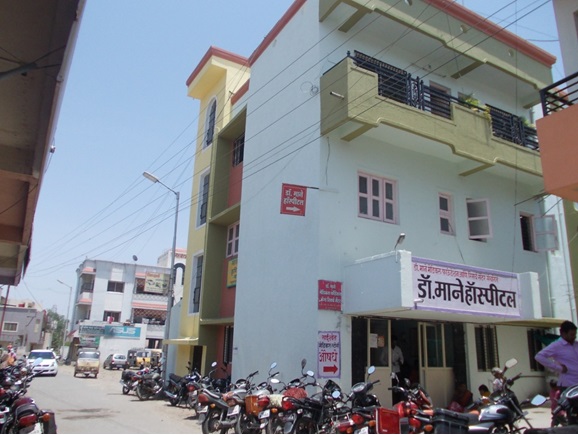 He was watching Godse Kaka die every day. He was watching Godse Kaku cry every day. Godse Kaka was Swapnil's neighbour. He was a daily-wage worker at a farm. He earned about Rs. 50 to Rs. 60 per day. And now, not even that, due to his disease.
"Aai, I will become a doctor when I grow up and cure people without money too!" Swapnil promised his mother.
Swapnil eventually came to know that Godse Kaka was suffering from lung cancer, and just because he did not have Rs. 50, 000, he had to die. So now, Swapnil was determined to become a cancer specialist and fight against cancer.
According to data from the National Cancer Registry Programme of the Indian Council of Medical Research (ICMR), the estimated mortality rate due to cancer saw an increase of approximately 6 percent between 2012 and 2014. There were close to 5 lakh deaths due to cancer in the country in 2014. Every year, 50,000 women die due to cervical cancer. Every day, 1300 people die due to cancer in India.
On May 1, 2011, Dr. Swapnil Mane (MBBS, MD, DGO, FCPS, MD—Oncosurgeon) started the journey towards fulfilling his dream of making cancer treatment affordable and even free if necessary for the needy in India. He inaugurated the Dr. Mane Medical Foundation and Research Centre, a national, social, secular NGO which stands committed to cancer control, at village Rahuri, district Ahmednagar, Maharashtra. The Foundation is one of the few medical foundations in India, which has been recognized by the Scientific and Industrial Research Organization (SIRO), Department of Science and Technology.
Doctor Mane, along with his team of 13 doctors and 6 paramedical staff, has so far conducted free cancer check-ups and medicine distribution camps in 52 villages of Maharashtra, under a community-based cancer project.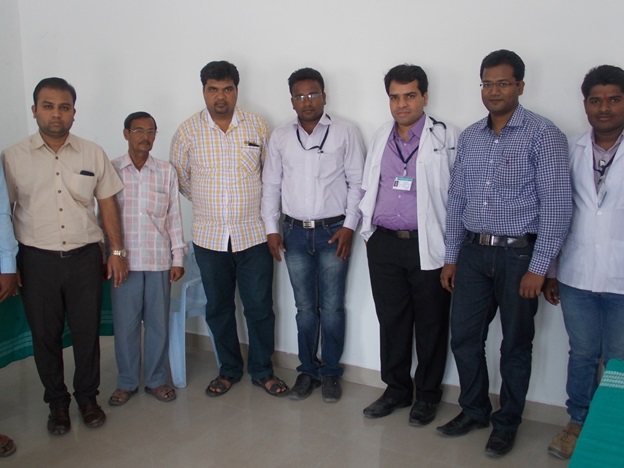 The Foundation adopted two remote villages, Mhaisgaon and Taharabad, for this community-based cervical cancer project, and made them free of cervical cancer in just two years. The team has operated on 550 patients free of cost and has undertaken 106 cancer awareness sessions.
"Prevention is an essential part of our mission. Through public education, clinical preventive services and research, we strive to reduce the incidence of cancer and serve people who may never be our patients," says Dr. Mane
However, all that glitters today was not gold always. Not being financially very sound, Dr. Swapnil Mane joined the Tata Memorial Hospital at Mumbai (the same place from where he had graduated), as a fellow in gynaecological oncology. He started his career with a vision to just cure the patients without looking at their financial status. But, one day, Dr. Swapnil met a patient in the lobby of the hospital. He looked pale and worried. When Dr. Swapnil asked him the reason for his sadness, he said that he was a cancer patient and only had money to come to Mumbai. Now he did not know how he would be able to pay the hospital bills and go back to his village.
"I gave the patient some money and also found an NGO to sponsor his fees. Once his treatment was done I gave him money to go back home. He was happy; however this was the moment when I decided to practice in a village rather than in a metropolis like Mumbai," recalls Dr. Mane.
He was pained to see patients who came from villages sleeping on the footpaths of Mumbai just because they did not have money to rent a place in the city till their treatment was done.

He then started his research and found out that his own town, Rahuri, had no tertiary health centre available in and around 50 km. He was shocked to know that the doctor ratio in this area is 1:50,00 (the national average doctor-population ratio is 1:1,700). Also, there was no medical institution or health centre that had a diagnostic facility for cervical cancer, in spite of the fact that one in every 100 women in the area was affected by cervical cancer.
The main occupation of people in Rahuri tehsil is farming. Most of the population is landless and survives on daily wages by working on the farms. They generally live hand to mouth. Treating one of the family members for cancer or even going for an early diagnosis is, financially, next to impossible for them.
After his initial research, Dr. Mane decided to start practising in Rahuri, and that too at half the cost compared to other doctors. As a result, patients started flooding into Dr. Mane's clinic. This became, however, a matter of worry for other doctors at Rahuri. The doctors association there generated a notice against Dr. Mane to stop his charitable work. But, in spite of all the objections, Dr. Mane was determined to help the people in this area. His wife, Dr. Sonali Mane, stood steadily by his side in this difficult time and they both continued to diagnose and treat patients, taking negligible fees. Slowly, even the few doctors who were opposing the couple, joined them instead. These doctors then started their project in a rented building, and thus the Dr. Mane Medical Foundation and Research Centre was formed.
"I was not sure, when I got married to him, if what my husband was doing was right. But his dedication and selfless work were a motivation for me to join him in this noble journey. I still remember one of our cancer detection camps at Wambori. A lady was trying to come forward for a check-up. But she was stinking so badly that people did not let her come near the camp. When we came to know about her, we checked her immediately and found out that there was pus secretion from her vagina that had been going on for months. The pus had a pungent smell and she was in deep pain. Due to financial constraints, she never went to a doctor for all these years. We operated her on a priority basis and removed her uterus, which was affected by fourth stage cancer. She visits us regularly now and keeps thanking us on each visit. These thank yous cannot match any amount of money in the world," says Dr. Sonali Mane.
The Dr. Mane Medical Foundation and Research Centre is constantly researching and innovating to help cancer patients (Read more about their research here).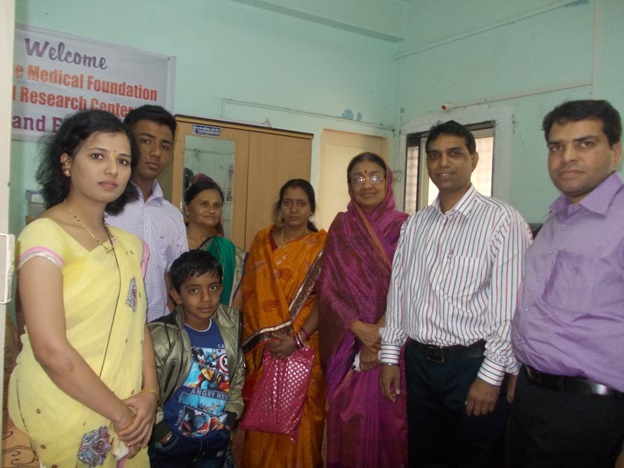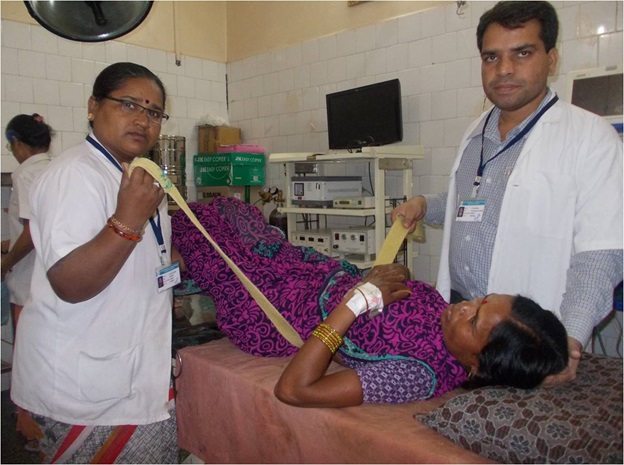 However, carrying on all this work in a rented place was difficult and hence, on August 8, 2015, the Dr. Mane Medical Foundation and Research Centre started its own charitable hospital called Saidham.
Through their research, Dr. Mane's team also recognized that there are some remedies that can help reduce the pain of cancer patients without any side effects. In this regard, they worked with one of the trustees of the foundation, Mr. Shishir Mandya, who has done extensive research on mucco-polysaccharides present in aloe vera and is a business development professional with 40 years of experience in Ayurveda.
He helps patients with aloe vera treatment. He also accompanies the team in the camps and spreads awareness about the importance of aloe vera in cancer treatment.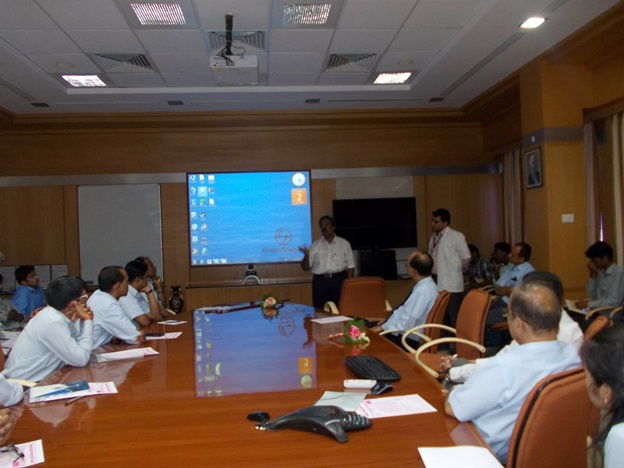 "There is clear scientific evidence that, in vitro, aloe vera will suppress cancer tumour growth, stimulate immune system response, raise tumour necrosis levels, and promote healthy tissue growth. Studies have been published on this subject. For the past thirty years, researchers have known that there is significant evidence that aloe vera is highly effective in fighting cancer. Some experts have used aloe vera in the treatment of benign and malignant tumours also," says Shishir Mandya.
The next big challenge in the case of cancer patients is 'depression and negativity'. Cancer and cancer treatment can impact patient's physical abilities, posture, balance, speech, and/or bodily and reproductive functions. It can be difficult to adjust to changes in the way one's body looks, feels, and performs. Hence, it becomes essential to help the patients maintain their mental and emotional well-being too.
Mr. Ashish Kalawar, another trustee of the Dr. Mane Medical Foundation and Research Centre, who is an electronics engineer and meditation trainer, takes care of this aspect of the treatment.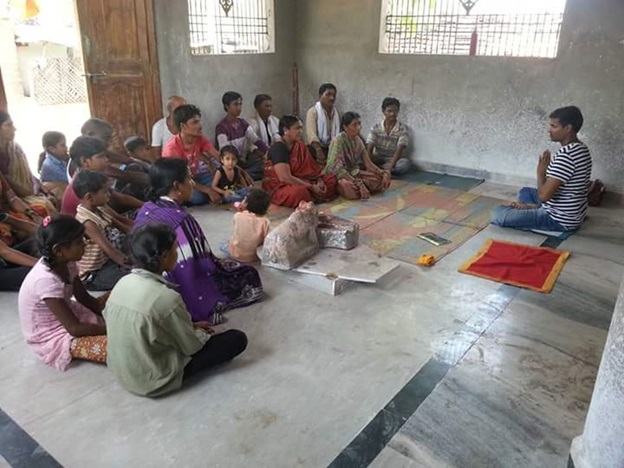 "As human beings, we are a mixture of physical body and subtle (aura) body. Subtle body is the energy field in terms of thoughts. More negative thoughts deposit negative energy from the subtle body to the physical body. In meditation, we clear our subtle body, that is, we clear our negativity by taking cosmic energy. This aura protects our physical body from every disease. Meditate and get rid of every problem," suggests Ashish Kalawar.
According to the World Health Organization, cervical cancer is one of the most common cancers among women worldwide. However, early detection, appropriate intervention, and adequate follow-up treatment make cervical cancer one of the most preventable diseases. Therefore, Dr. Mane Medical Foundation and Research Centre's main objective is early detection and prevention of this disease, which is done through a unique holistic program that includes diagnosis, yoga and Ayurveda.
A 15-year-old unmarried girl, Sonali Kolpe from Kolpewadi village (25 km from Rahuri), came with an enlarged abdomen to Dr. Mane's OPD. She seemed to be 8 months pregnant. Dr. Mane examined her and found that she had ovarian tumour. He was really angry at the father and asked him for the reason for this delay in her treatment. The father told him that he could not afford the cost of operation. He had been going to various hospitals in Pune and Ahmednagar district for the past four months. Every hospital demanded Rs. 50,000 to Rs. 1 lakh to treat her.
"I was shocked to hear this. I investigated her and carried out the operation free of cost. It was a 5 kg ovarian tumour. Malignancy of ovary was found on pathological examination. I fail to understand how doctors can be so blind towards the pain of a patient? After all, we are not money making machines, we are not trained to earn money; we doctors are trained to treat a wound," says Dr. Mane
His hospital, Saidham, will be the leading regional cancer centre and will provide world-class research in prevention, detection and treatment of cancer patients in rural India.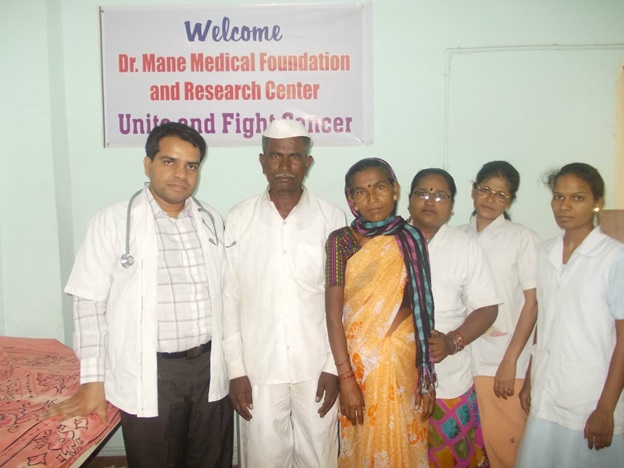 "We need your support to conduct free medical camps in rural areas and mobilize poor and needy patients for free surgeries at Saidham hospital; to increase the use of health services by hard-to-reach populations in those communities; to reduce the number of women who, after learning about their abnormal Papanicolaou test (PAP) results, do not return for follow up; to increase sensitivity toward the problem of cancer and to encourage participation in project Saidham. We appeal to likeminded people to join us in this noble cause with a positive and humanitarian outlook toward a 'Cancer Free India Mission.'"
To know more about the Dr. Mane Medical Foundation and Research Centre, or to donate for the charitable hospital, Saidham, you can visit here.
Like this story? Or have something to share? Write to us: contact@thebetterindia.com, or connect with us on Facebook and Twitter (@thebetterindia).
We bring stories straight from the heart of India, to inspire millions and create a wave of impact. Our positive movement is growing bigger everyday, and we would love for you to join it.
Please contribute whatever you can, every little penny helps our team in bringing you more stories that support dreams and spread hope.