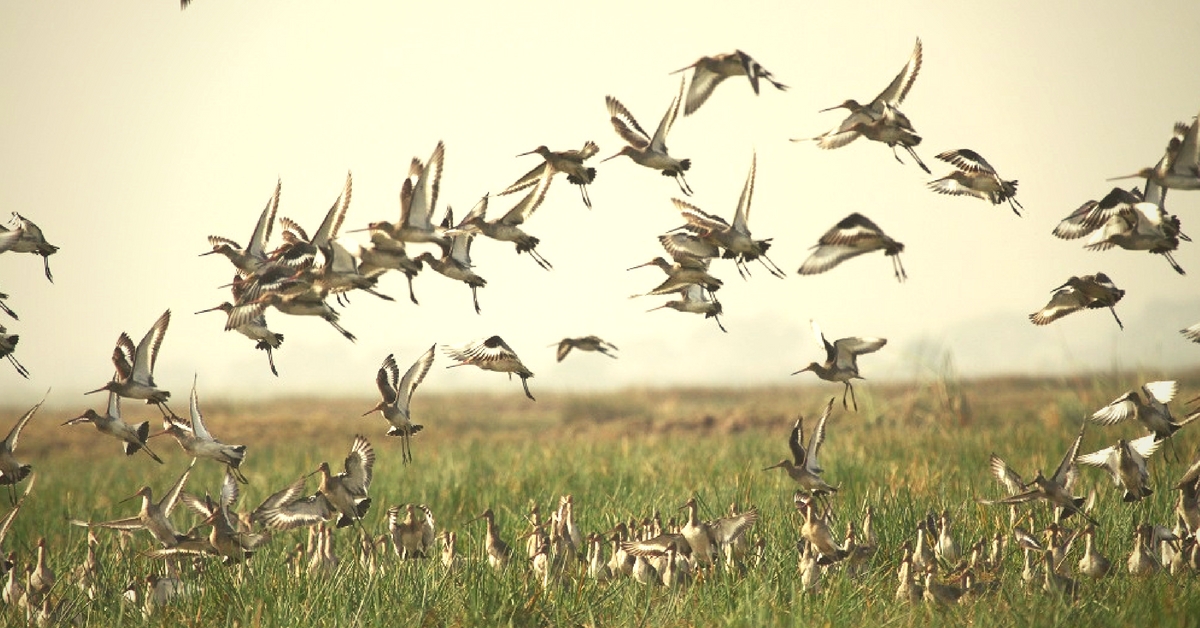 Chilika today is the finest bird sanctuary in India, and among the richest ecosystems in the world. But Chilika yesterday was a different story altogether.
Chilika today is the finest bird sanctuary in India, and among the richest ecosystems in the world. But Chilika yesterday was a different story altogether.
This unique, half-saltwater, half-freshwater lake in Odisha is 70 km in length and 30 km in breadth.
It is so vast that bobbing in a boat in the middle of the lake, you would think that you are in the midst of an endless sea with land nowhere in sight.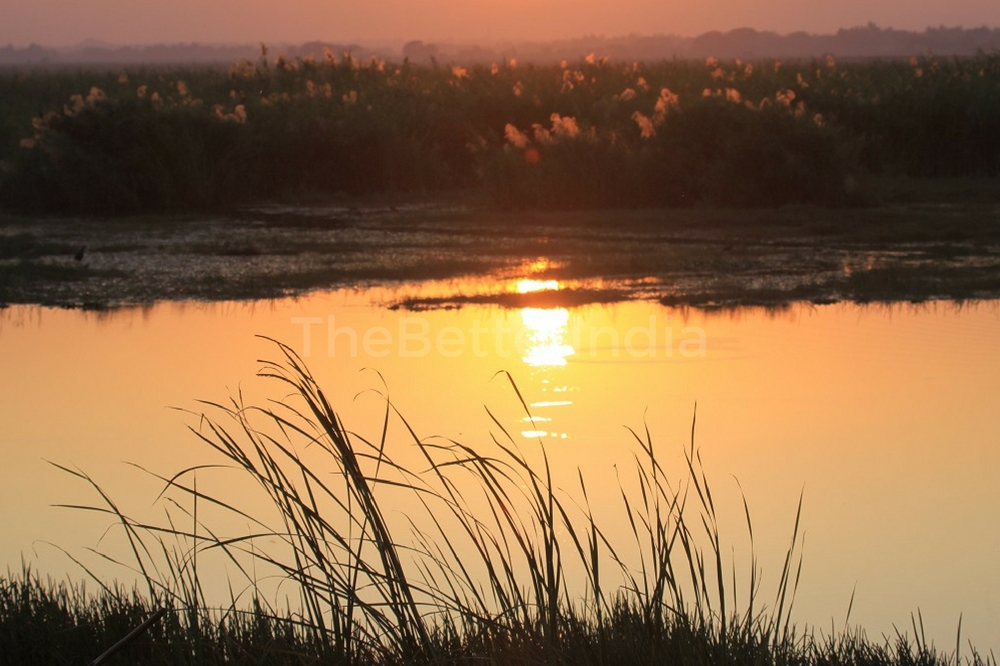 My first introduction to Chilika didn't give me a sense of this vastness though. Driving down from Bhubaneshwar, I had approached Chilika from its north-western side, from a village named Mangalajodi. Here, farmlands slowly converge into a maze of shallow marshlands. After parking the car at the eco-tourism complex, I accompanied my enthused guide, Madhu Behera.
A narrow path took us through a fishing village, and then the path narrowed down further till it became a bund that sliced the marshlands into two. On one side, hundreds of open-billed storks had flocked together and were feeding in the shallow waters. On the other side were dense bushes of reeds on which streaked warblers were creating an endless cacophony.
---
You may also like: MY VIEW: All about Butterflies – Legends, Life, Habits & More
---
Suddenly all of them would take off on some mysterious cue, fly around for a while, only to land back on the reeds all at once.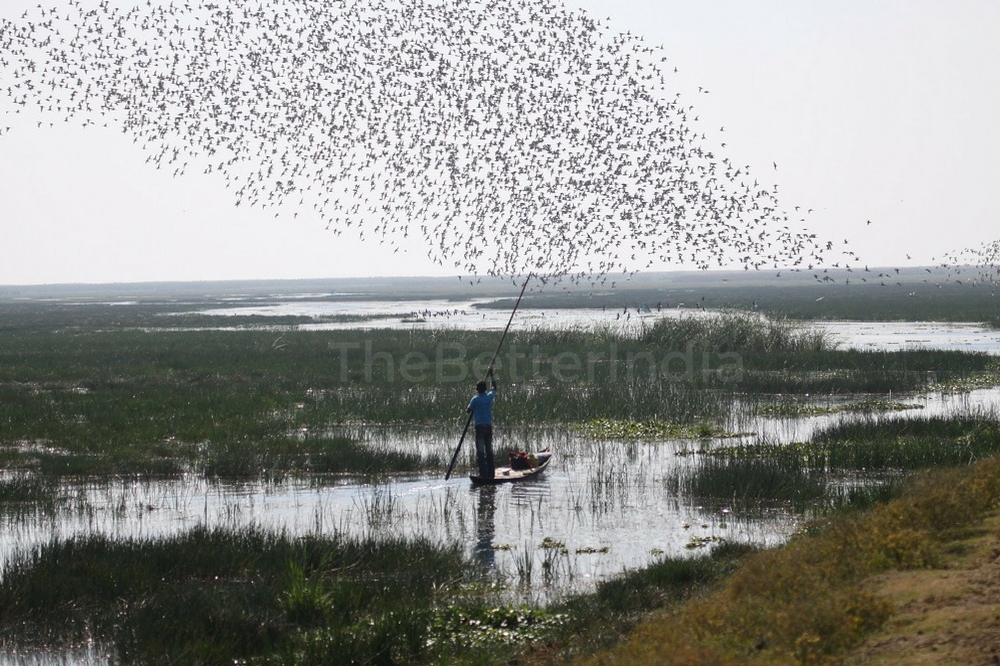 When we reached the watch-tower at the end of the bund, we saw a dozen bronze-winged jacanas doing their balancing act on the floating lotus leaves, and feeding on their tender shoots.
Close by was a jetty, where a boat was waiting for us. Balancing in the country boat, I readied my camera for the sights lurking in the misty marshes in the distance. With a large bamboo pole that was the oar, the boatman cut through the icy waters, guided by the finely-honed instincts of Madhu the guide.
Madhu knew these wetlands like the back of his hand, and he knew exactly where each species could be found. And he asked me to name my choice: godwits, pin-tailed ducks, spot-billed ducks or Chinese coots. I blindly picked godwits, maybe because that name always fascinated me. And lo and behold, in a matter of minutes we were upon a few thousand godwits feeding among the 'nal' grass.
At the slightest provocation, not that they needed any, they would take off into the skies, and when they turned in tandem they created a swirling silver cloud against a deep blue sky.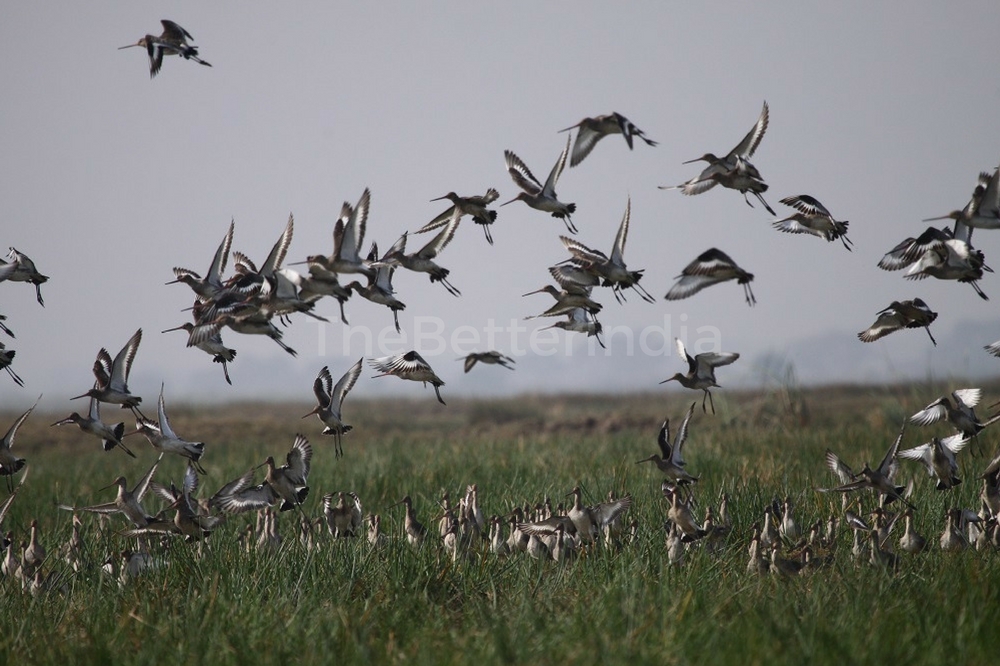 Dr. Ajit Pattanaik of Chilika Development Authority explained the uniqueness of this wetland. He said, 'Situated on the eastern coast of India, it was a bay many centuries ago. Over time, tidal waves deposited sand in the bay and created a sand bar with a small mouth. Thus virtually cutting off this bay from the sea, and creating a salty lake in the process. From the western side, this lake was supplied with fresh water from the rivers; and from the mouth, during high tide, salt water came in from the sea. And this unique habitat became home to a wide variety of both freshwater and saltwater species.'
According to Dr. Balachandran of BNHS, who has been studying this ecosystem for more than a decade, Chilika hosts about 10,00,000 birds annually, spread over 250 species, both resident and migratory.
In 1981, this brackish lake was internationally recognized as a Ramsar Site for its ecological importance and rich bio-diversity. And then a dual tragedy struck Chilika.
On the one hand, poaching became the order of the day. And fishermen turned poachers to make a fast buck. On an average, about a thousand birds were killed every day: by shooting, by trapping in nets, and by poisoning them with pesticides. In a few years' time the numbers dwindled till there were just a few thousand left. Around the same time, as luck would have it, the mouth of the lake started narrowing till it almost shut itself. This decreased the salinity of the lake, and freshwater weeds like hyacinth and ipomoeas flourished and started destroying the flora of the lake. And right enough, due to these two reasons, within a decade it was included in the Red List of Ramsar Sites as a 'Degraded Site'.
That's when a man named Nandakishore Bhujbal entered the scene, and changed the destiny of Chilika forever.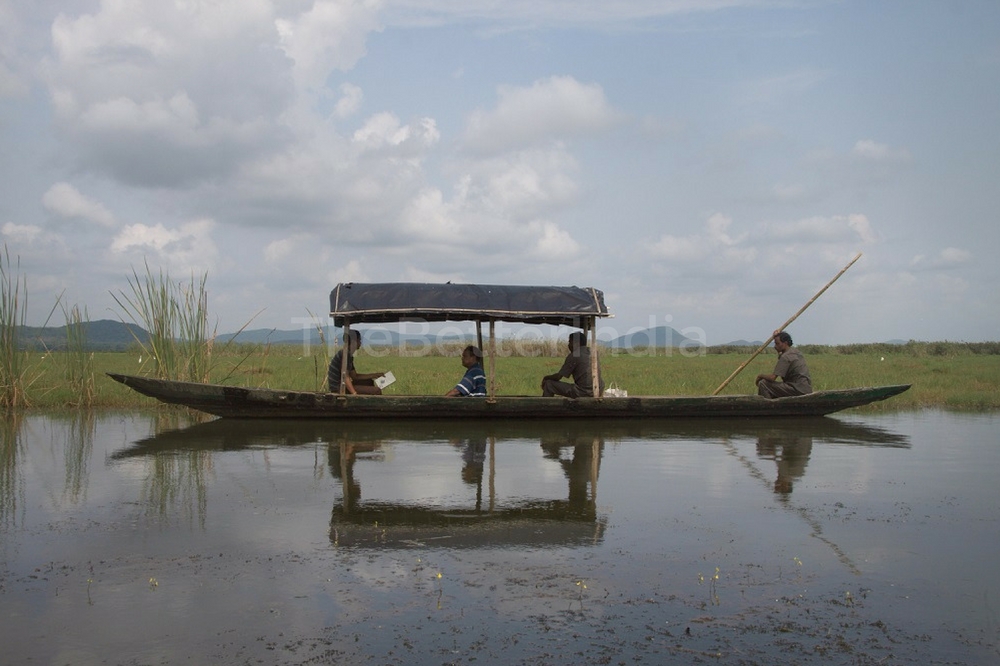 The story of Nandakishore is very similar to the story of Dr. Salim Ali. In his book 'The Fall of a Sparrow', Salim Ali confesses how the sparrow that he shot dead kindled his interest in birds. Nandakishore told me about a similar incident in his life. During his young days, boys used to announce that they have come of age by flaunting the carcasses of birds they had shot down with their air guns. While in his late teens, he too shot down an egret in Chilika that fell down to the ground with a twig clutched in its mouth. The fact that the egret must have been carrying the twig to make its nest dawned on him. And it created an unbearable guilt that remained as a raw wound in his mind.
---
You may also like: MY STORY: I Spent 4 Days Exploring Tadoba Tiger Reserve. And They Were Spectacular!
---
In the 70s, Nandakishore moved out from his native village Tangi to earn his livelihood in urban Odisha, then called Orissa. When he came back here in the 90s, rampant poaching had taken its toll and there were just around a thousand birds left. This reopened the still-raw wounds of his personal guilt of shooting down a nesting bird. Spurred on by the guilt, he decided to act. He made discreet enquiries about the people behind these dastardly acts. And he was led to the Dirty Dozen (they were actually 12 in number!) whose leader was the firebrand Madhu Behera.
Nandakishore accosted them with the courage of conviction, and asked them whether they were responsible for the wanton killing of the birds of Chilika. They proudly claimed responsibility, and warned him that it would continue unabated, and that it was none of his business. He tried to threaten them saying that Chilika has been declared as a degraded site, and therefore would be closely watched by the forest authorities. Still they refused to budge.
When Nandakishore tried to build up public opinion in Mangalajodi, the site of the killing fields, Madhu went to his house in the night, armed with a butcher's knife.
But Nandakishore in true Gandhian style stood up to his outstretched knife and told him, 'Kill me if you must, but spare those birds. They have nowhere else to go'.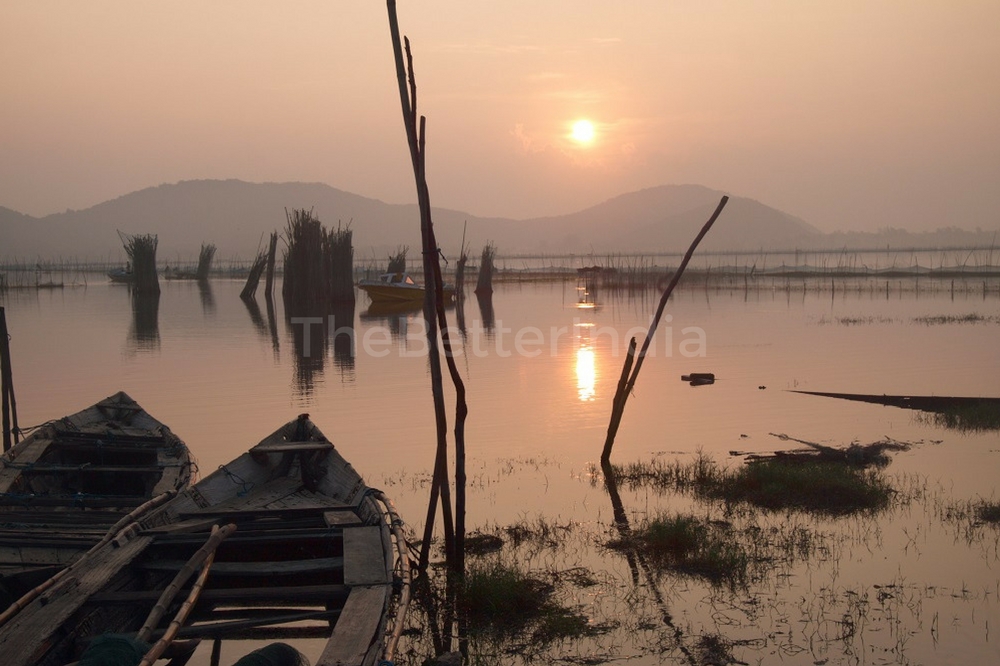 These words somehow somewhere touched Madhu; and a week later he came to Nandakishore's house, his Dirty Dozen in tow. They informed him that they have thrown away their air guns in the lake, and will never again kill a single bird in their life. Knowing the psyche of this fickle-minded fishing community, Nandakishore told them that their decision was welcome. But he would believe them only if they took the oath in the temple of Kalijai, a goddess whose very thought makes them tremble. And on a morning that would change Chilika forever, they took the pledge of their lives in the temple. They have stood by it for 17 years, and they will stand by it for the rest of their lives.
Interestingly, one of these turned a renegade and went back to his old ways. He was promptly banished from the team, and handed over to the forest officials without any sympathy. The team of 11 then expanded to over 50, with each one of them having taken the oath to protect Chilika and all that dwells in it.
When Madhu and his gang gave up the lucrative business of poaching, a kind of vacuum was created in their lives. That's when an NGO called Wild Orissa led by Nandakishore stepped in. He had realized that poaching was serious business. To conduct it, the poachers had to learn to identify scores of migratory birds that were winter visitors in Chilika; they had to keep a track of when they start coming in and when they start going back; and what do they feed on and where do they roost. In short, they had to become experts in birdlife.
Nandakishore, along with his understudy Aditya Roy, started conducting workshops for the ex-poachers to convert this vast knowledge at their disposal to become nature guides. Aditya taught them the English names of these birds, and even helped them with their communication skills. Both of which were needed in their interactions with nature lovers.
To make these eco-tourism efforts truly successful, an organization called Sri Mahavir Pakshi Suraksha Samiti was formed.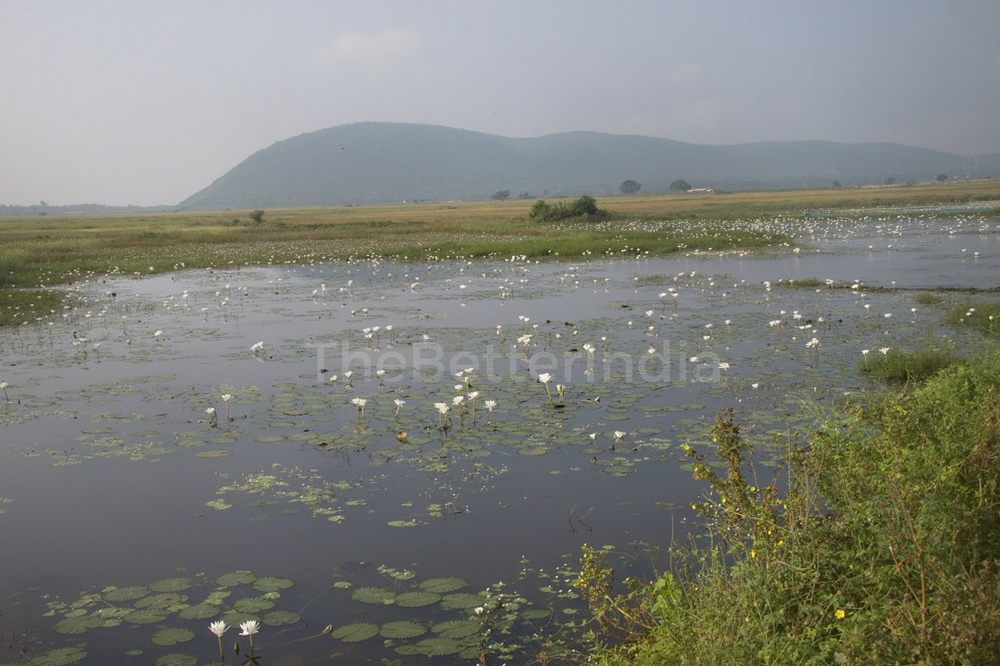 The Chilika Development Authority gave them land to house their office and also to start an Interpretation Centre. They were supplied with tents in which they could put up visitors wanting to stay the night at Mangalajodi. And armed with the binoculars provided by CDA, the poachers-turned-protectors patrolled the waterways of Chilika, day in and day out. They took nature lovers in their boats, with the precise knowledge of which species can be found where. The division of labour among them was well-defined. Some of them became boatmen, some turned cooks who provided food on a day-long boat journey, and the ones with better communication skills became guides. Parallely, CDA opened up the mouth of the lake with technical help from leading water management authorities, thereby restoring its delicate balance. And by 2002, Chilika was removed from the Red List of Ramsar, thus becoming the only ecosystem in Asia to ever come out of that dreaded list.
Madhu was their leader when they were poachers, and he continues to be their leader even after they turned protectors. His knowledge of birds is so vast, I asked him which Bird Book he refers to. He smiled, and pointing his finger in the distance, said, 'That lake there is my book.'
And that lake, unlike a book, had thousands and thousands of birds. There were many flocks of different feathers dotting the waterscape of Chilika. But the most stunning of them all was a flock of pin-tailed ducks that spread across a couple of kilometres in the horizon, and numbered a staggering fifteen thousand.
---
You may also like: Saving Birds And Restoring Unique Eco-Systems: Meet the Green Warriors of India
---
As some of them took flight and formed a giant cloud covering the sky, I knew the birds of Chilika can now fly free, without fluttering their wings in fear.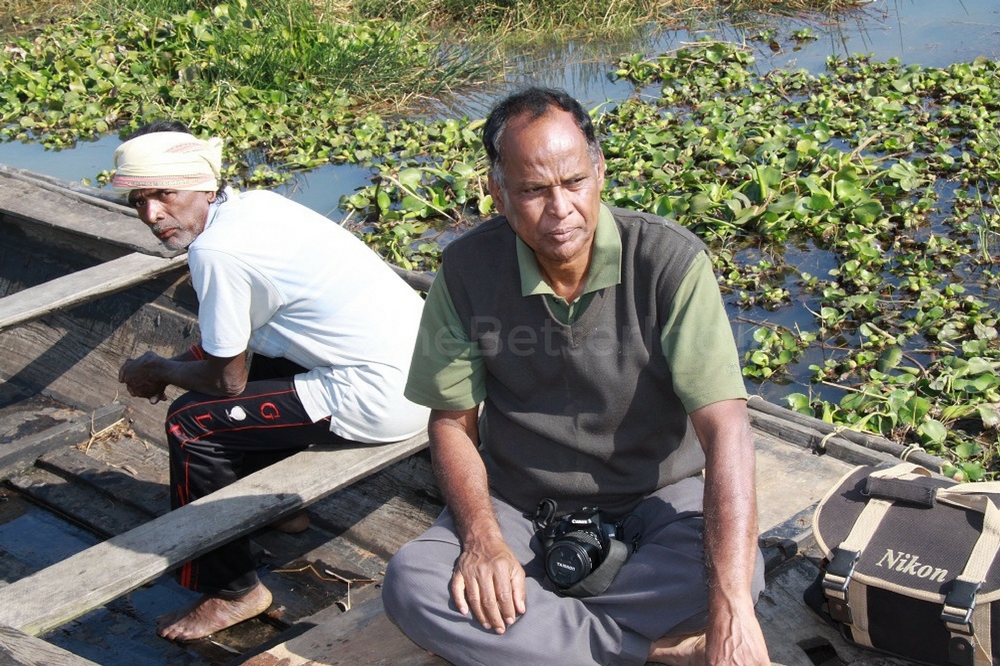 Conservationists across India would do well to take a leaf out of the Book of Chilika. If a conservation effort has to be as successful as the one in Chilika, the local community has to be deeply engaged and passionately involved. That's the only way to protect the last green bastions left in our country.
Know more about Chilika here.
Like this story? Or have something to share? Write to us: contact@thebetterindia.com, or connect with us on Facebook and Twitter.
NEW: Click here to get positive news on WhatsApp!
We bring stories straight from the heart of India, to inspire millions and create a wave of impact. Our positive movement is growing bigger everyday, and we would love for you to join it.
Please contribute whatever you can, every little penny helps our team in bringing you more stories that support dreams and spread hope.