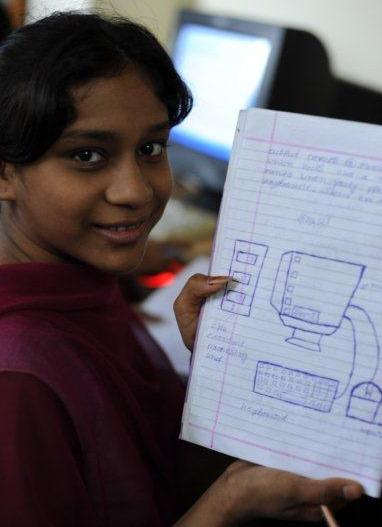 We may choose to close our eyes but still the truth remains the same - India is now a key destination and transit point for global trafficking of women and girls! Human trafficking has become the 3rd largest illegal industry after the arms and drugs industry. Here we speak to Rescue Foundation to understand how they are rescuing and rehabilitating the girls saved from this horrendous life.
We may choose to close our eyes but still the truth remains the same – India is now a key destination and transit point for global trafficking of women and girls! Human trafficking has become the 3rd largest illegal industry after the arms and drugs industry. The project coordinator (North) of Rescue Foundation, Mr J R Sharan joins us to talk about the menace of human trafficking.
Would you be amazed if you are told that 90 per cent of the human trafficking in India is internal and those from the most disadvantaged sections, including the lower castes are the most victimized ones?
This fact was recently brought to light by the US State Department report on India. Shamefully, India is now considered to be the source, destination and transit point for men, women and children subjected to forced labour and sex trafficking.

The only saving grace amid such statistics is that we still have NGOs like Rescue Foundation that are working with commitment to rescue, rehabilitate and repatriate victims of human trafficking rescued from different parts of India, Nepal & Bangladesh. All these victims were sold for forced prostitution, a fact told to us by Mr J R Sharan. He is the project coordinator for this NGO in North India and a journalist by profession with more than 25 years of experience.
Established in 2000 by the late Balkrishna Acharya, Rescue Foundation is now managed by his wife Triveni, and is a non-profit, government-recognized and registered NGO working to fulfill its duties to this most neglected segment of our society. Our primary aim is to ensure that women's human rights are respected, protected, and fulfilled. On an average, our organization helps rescue 300 girls a year. We make sure that after rescue, these women and girls live a life of dignity for which we try to give them necessary training in various vocations and life skills.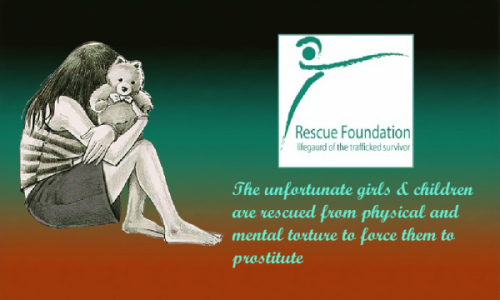 Mr Sharan told us that they are the only NGO is New Delhi to rescue 160 girls; all other NGOs lag far behind.
Human trafficking is a serious offence. To combat the problem, we need a consistent approach and dedicated team who is there to track the leads we get from the missing person's records. Our team investigates relentlessly and conducts rescue raids with police's help. You can yourself verify how earnestly we have been working on this by checking the records in Kamla Nehru Police Station. And rescue is not the only task we do; rather it is just the beginning. The rescued girls are then brought to our protective home in Boisar (60 kms from Mumbai) where they undergo a medical examination and are given a strict health regime to follow.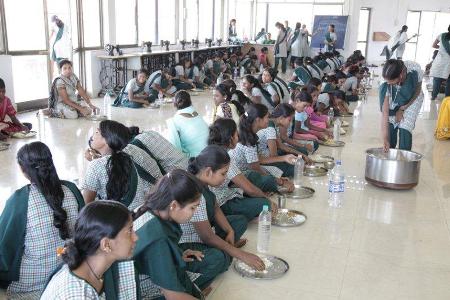 The idea behind all this is to make sure that all these girls are physically and emotionally confident enough to start a new life on their own.
We were also told that many times, the rescued girls turn out to be HIV positive. The NGO has an in-house pathological laboratory and permanent doctors on duty as well who are there to fully take care of the girls. These girls are given a good diet rich in proteins and vitamins like milk, fruits and vegetables which are cultivated by the group members themselves in their Boisar Recovery Care Centre.

Mr Sharan also told us some stark truths of this sex-trade in India.
Believe it or not, India has more than 50 million girls working forcibly in this illegal trade. In New Delhi alone, we have 180 red light areas and every police personnel is aware of it. Yet no action is taken, simply because there exists an appalling nexus between the Politicians, Police and brothel owners. It was due to our acute pressure that we were able to get 13 kothas (brothels) seized in New Delhi.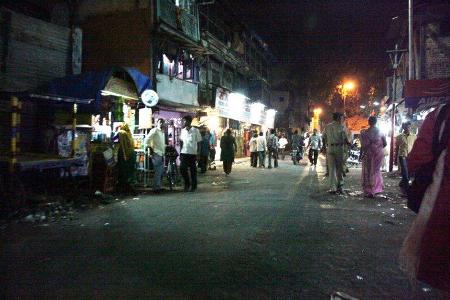 The misery does not end here! Mr Sharan had some more facts to share that stare us in the face while none of us has any answer or justification.
Maximum number of trafficked girls falls in the age bracket of 8-10 years and they fetch the highest money for the brothel. And when I talk of money, let me candidly tell you – Sex trade in India has now become Rs 4 lakh crore industry! Out of this huge sum of money involved, a prostitute ends up earning not even 400 rupees every day! So pathetic is the condition of these girls and women that they are not given dinner until they entertain 20 clients a day.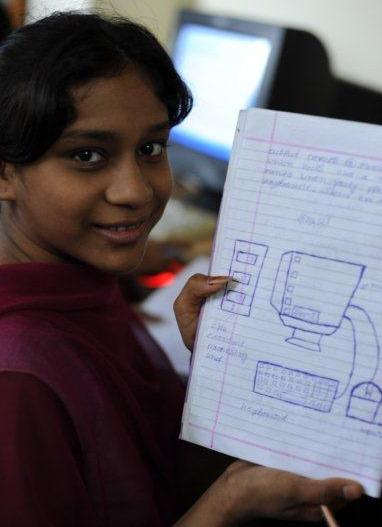 Mr Sharan shared stories of girls from well-off families who were duped into this trade by their friend or boy friend!
The world is not at all like a glossy magazine; it is like the front page of a newspaper. But the problem is either we are too busy in negative reporting or too indifferent towards such problems! How much does it take to be a little sensitive towards a helpless girl? Try sitting at New Delhi railway station and you might yourself see 2 or 3 girls being trafficked in front of you. We lack the courage to raise our voice and compassion to empathize with her situation. The world would be a safer place for women if we all try to stand up for the oppressed ones.
Now, don't we all agree to that!

We thank Mr Sharan for sparing his time to sensitize us about this horrendous crime. Organizations like Rescue Foundation are doing a great job and they are worthy of our maximum support. It's time to we stood up against human trafficking and made life a little more colourful for those less fortunate than us!
This post was first published on
Halabol Voices
, which is an initiative of Halabol – a platform for initiating change.