Head Help High is an organization started by a group of social reformers who see literacy and employment as the route for improving the lives of rural youth. With their unique program, they transform an illiterate person into a BPO employee in just 6 months,and create some real impact.
That is the objective of a group of social reformers who see literacy and meaningful employment as the route for improving the lives of rural youth. With their unique program, they transform an illiterate person into a BPO employee in just 6 months,and create some real impact.
Until he was 18, Megharaj Mantri had never been to school and didn't even know how to write his name – not in his mother tongue Kannada, not in English, not in any other language. He used to farm and graze buffaloes in Gule and earned Rs 10-20 a day. This was way back in 2007.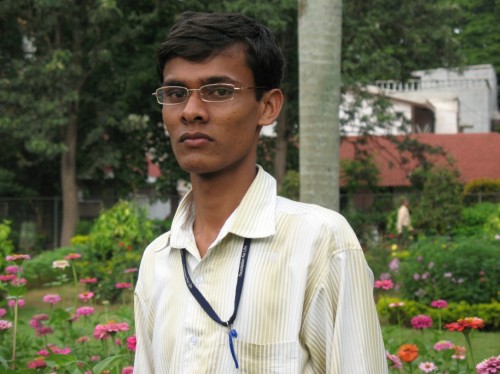 Today, Meghraj works as a team leader at a Head Held High run Village BPO in Hindupur (AP), leading a team of 15. He is responsible for delivering back office processes related to HR exit process, on boarding and insurance claims for some leading companies. He is comfortable working on MS Word documents, Excel sheets and power point presentations. He now earns Rs. 11,000 a month.
What's more, this extraordinary transformation from an illiterate to an English speaking professional took only 8 months!
Megharaj was part of a social experiment involving 8 villagers who went through Head Held High's innovative training program that transforms a low literate rural youth to an English speaking work-ready professional. Watch him speak about his progression in this video taken in his 7th month of training: (If you cannot view the video here, please click on this link)
)
The Beginning
Head Held High was conceived in response to the gross sense of injustice in the fact that there are people in abject poverty in spite of the abundance of resources for everyone to live a life of dignity. With this belief, Sunil Savara, Rajesh Bhat, Madan Padaki and Samik Ghosh founded Head Held High. They are supported by a Board of advisors comprising of 12 distinguished personalities who provide guidance, evolve long term strategy and also garner support of equally eminent figures known to them. Kiran Karnik, Simon Newman, Mario Braganza, Tushar Gandhi, Rakesh Sharma are some of their ambassadors.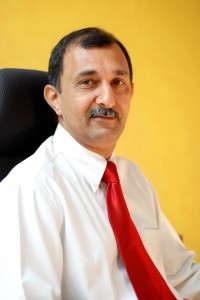 HHH sets out to eradicate poverty by providing ground-breaking training – one that enables a completely illiterate villager to be able to become as work ready as a typical graduate, in just 6 months. Their unique training thus equips a poor villager with skills and knowledge to access higher levels of employment.
If you are wondering how these trained villagers will find employment, HHH has an answer to that.
Providing training is only one part of HHH's objective. The other being to facilitate innovative, transformative and scalable ways to create work closer to the villages.
Justifiably, generating work is one of their major challenges. The need is to attract local and city entrepreneurs to set up businesses in villages thereby curtailing village-to-city migration. According to the work being created, training can then be scaled. The think tank at HHH intends to constantly try out new business ideas, test, pilot and incubate new ventures that get 'work' into villages.
Training Methodology
Traditional and innovative methods have been combined to design their unique training programs. The training is delivered in 12 'Sprints'. Each sprint identifies a level of education/training to be reached and the fastest way to reach that level and lasts for about 15 days. The learning outcomes are systematically monitored and evaluated at the end of every Sprint. HHH uses various assessment tools and techniques for this. The learning outcomes are English (spoken and written), computer skills like E-mailing, browsing and other Internet skills, Logic and Analytical Skills, Life Skills and Environment Awareness.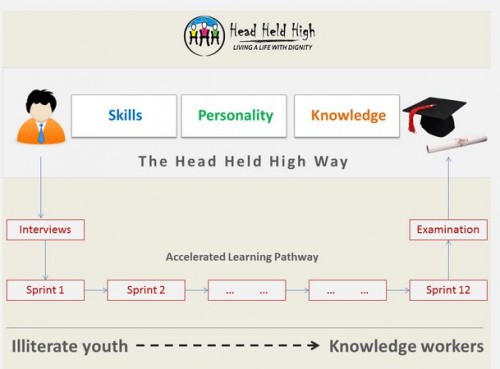 'Learning through Conversations' is one of their innovations for training where 'Conversation' implies a context from which all learning takes place. It uses paradigms like Transformational Training (Ontology), Gardner's Theory of Multiple Intelligences in Teaching and Accelerated Learning.
Work done so far
Once the proof of concept with 8 villagers proved successful, a pilot project of training 113 villagers in Koppal, Karnataka was undertaken in the year 2009-2010. This was followed by training 120 villagers from Gadag, Karnataka and 120 villagers in Hindupur, AP. The count today, stands at 800 village youth thus enabled.
The training program has also undergone refinement and the duration reduced from the initial 8 months to only 6 months.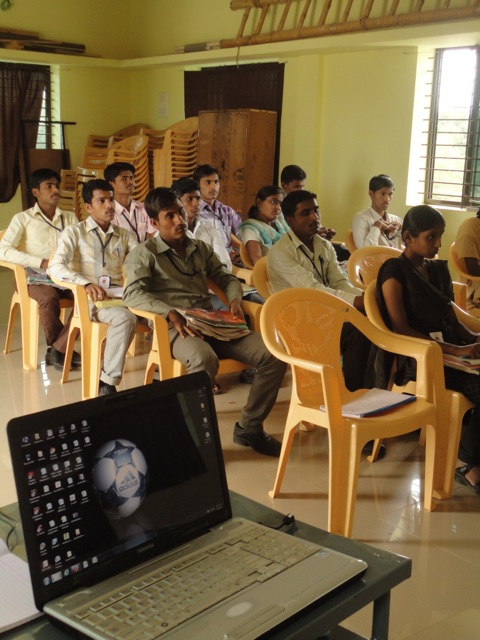 Future Plans
By the year 2022 HHH aims to enable 2 million rural youth and thereby improving the lives of their families and everyone else that come in contact with them. In the near future, HHH plans to:
Generate funds to train 750 villagers this year and 1300 in the following year.
Scale the model of the business arm of the foundation to ensure exponential increase in revenue
Conduct the Rural entrepreneurship contest and find the mentors and funds required to nurture the winning ideas.
Set up two new learning centers in Belgaum and Shimoga.
Set up 'Ruban' (rural + urban) hubs in very poor villages, one in each district in India to cater for
Various Rural commercial services as a business venture through HHH services.
A platform for Village entrepreneurs where mentoring and funding of village ventures will occur, funded by philanthropy.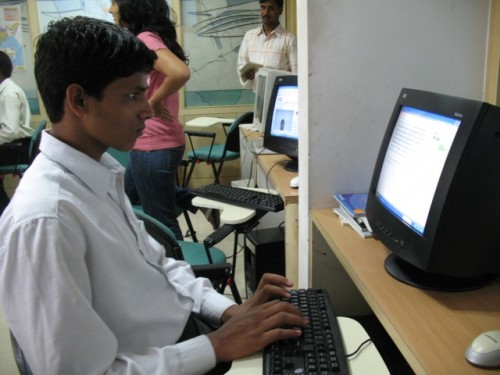 A separate field of study called Rubanomics is being started by S.P Jain institute of Management Studies, Mumbai to understand the impact to the world, when the rural poor are no longer poor.
In Conclusion
Since their inception, HHH has managed to overcome the dual challenge of convincing the corporate houses of the credible talent pool in the villages and also assuring the youth in the villages and their families the benefits of the training in terms of job opportunities and higher income.
The crusaders for HHH hope to spread the word that poverty can be wiped out realistically, without charity, and each of us can do something about it now. If you want to be a part of this movement that empowers the most vulnerable people in rural India to live a life with dignity, do log on to http://www.head-held-high.org/
Having spent many years in the IT sector, Samta's passions for writing and development work led her towards The Better India, where she now contributes on a regular basis.
We bring stories straight from the heart of India, to inspire millions and create a wave of impact. Our positive movement is growing bigger everyday, and we would love for you to join it.
Please contribute whatever you can, every little penny helps our team in bringing you more stories that support dreams and spread hope.