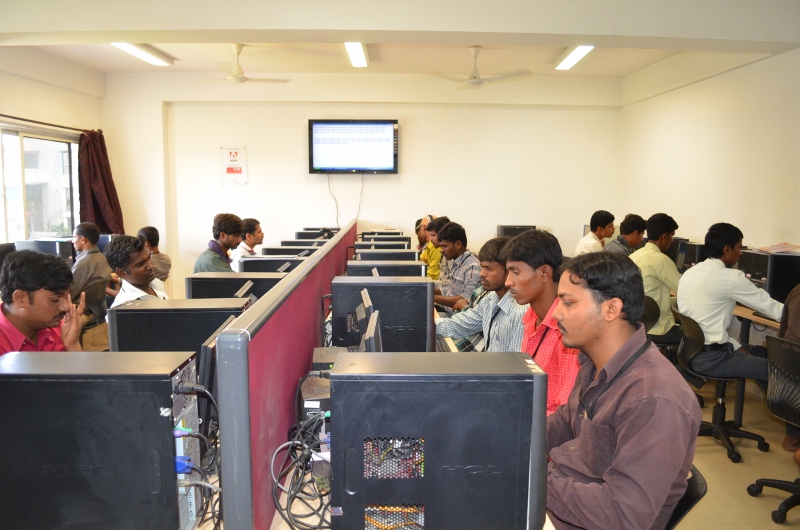 Literacy rate in India might be cited at around 74% (in 2011), but the ground reality is that even among the so-called educated youth, 'employability' remains a key challenge. The main reasons behind this are a lack of communications and other finer skills. This is an important gap that needs to be bridged, and we bring to you an organization in Bangalore committed to doing this from the past several years, with great success.
Literacy rate in India might be cited at around 74% (in 2011), but the ground reality is that even among the so-called educated youth, 'employability' remains a key challenge. The main reasons behind this are a lack of communications and other finer skills. This is an important gap that needs to be bridged, and we bring to you an organization in Bangalore committed to doing this from the past several years, with great success.
Suresh, 26, hails from Bidari, a small village in Karnataka and is the last of six children. His father is a farmer and his mother a homemaker. His family was dependent on the monsoons for their livelihood. Their family income was barely Rs 25,000 per annum. Suresh however managed to complete his BA from Gulbarga University and thereafter his BEd in 2009. Despite his education he was unable to get a job. The predominant reason for his rejection at interviews was poor communication skills and lack of spoken English. That's when he was referred to Unnati by a friend.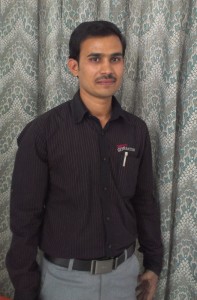 He joined the 20th batch of Unnati in the BPO Vocation. He got his first job at Hi-data with a salary of Rs. 5000 per month back in late 2009. After a two-month stint, he joined Allsec Technologies as a customer care representative, representing Docomo with a salary of Rs 6000 pm, and he stayed on for 6 months. At Unnati he managed to work hard on his communication skills and spoken English and that finally got him a bigger job at STPI (Software Technology Parks of India). He worked here for 2 yrs as an admin support staff (contractor) with a salary of Rs. 8000 per month.
At STPI, he gathered some additional knowledge of the import-export foreign trade policies. Due to a change in Government policy, some small organizations could not afford to stay in the STPI & wanted to exit from the union. This meant a lot of forms needed to be filled & government processes needed to be completed. There was only one agency doing this, and they would charge exorbitantly. Suresh spotted this opportunity and started his own consultancy business-Raj Consultancy in this space. His first client gave him an incentive of Rs 15000 as the work that needed to be completed in 45 days was completed it in 35 days. Suresh now earns Rs. 25000 a month on an average. Next, Suresh is toying with the idea of starting a small human resource company to supply workforce to the BPOs.
There are many such inspiring stories of youth from underprivileged homes. Thanks to SGBS Unnati Foundation, a Bangalore based NGO that trains underprivileged unemployed youth to get employment.
It began as a small idea within the walls of a two-bedroom house in 2003 in Bengaluru when Ramesh Swamy launched the Unnati initiative with 50 donors under the Sree Guruvayurappan Bhajan Samaj Trust (SGBS).
"We initially started to fund a few students when we realised that young people from poor backgrounds were in dire need of training," says Swamy, who has his own logistics business. Explains Swamy:
Unnati which means progress in Sanskrit enables unemployed youth from economically weaker sections of society to get employed with a steady job, thus augmenting their family income, and standard of living.
From training 350 youths in the first 5 years of starting Unnati, the organization today has grown to become a large organization that has so far trained over 1800 underprivileged youth through the 70 days vocational training and social transformation programme it conducts.
How does Unnati operate? Dropouts aged 18 years and above, belonging to economically backward and weaker sections of the society are either recommended or hand-picked and given a 70 day vocational training without a break that spans across 9 vocations such as Retail sales, Field sales, Guest care – Hotel, Guest care – offices, Industrial tailoring, Entry level Voice & Data (BPO), Security services, Driving, and Industrial painting. The training is a mix of practical and theory classes. The various programmes have been designed with the help of industry, and people from these various industries and vocations also come and teach the youth.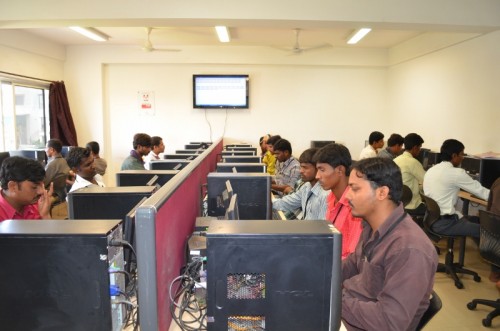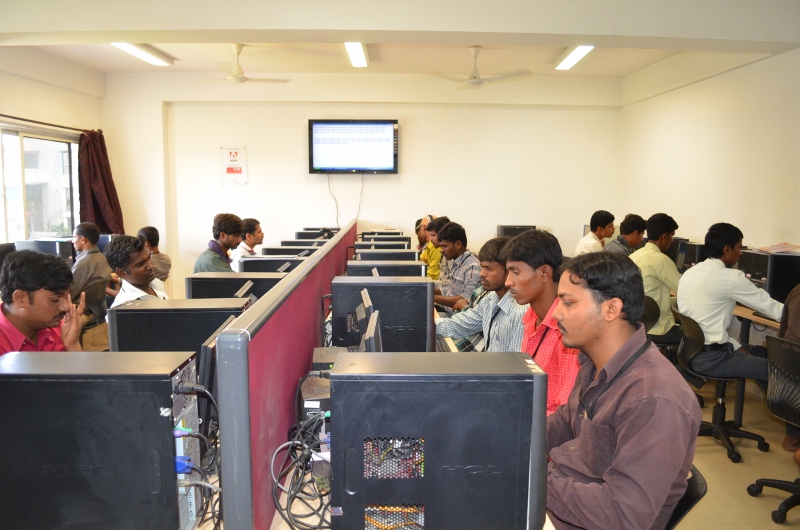 The courses are designed in a such a way that the youth are not only trained in the vocation but are also socially transformed to become confident and good citizens. On successful completion of the training the youths are placed for employment with reputed firms that have a tie-up with Unnati Foundation. The foundation is open to both boys and girls and there is no academic criterion. Says Swamy:
Our country needs inclusive growth – the underprivileged and deprived sections of our society need to go miles before integrating within the mainstream. This is not possible only through gainful employment. Youth belonging to these sections need to be groomed to get acceptability in society.
He further adds that this happens through acquiring better soft skills, life skills, presentation skills, language skills, and general awareness of use of technology and value systems. It changes the profile of the youth enabling them to join the mainstream, along with a stable and sustainable income. In other words, in addition to imparting vocational skills, Unnati trains the youth in life skills, communication, spoken English and basic computer usage. Special attention is extended in inculcating personal and community values in the youth.
One of the best aspects of Unnati foundation is that the training is offered 'free of cost' to the youth along with food and shelter for outstation youth during its 70-day programme.
Unnati is able to bear all the expenses as it raises funds from donors both individuals and corporate. A donor can sponsor one youth for a cost of Rs 12,000.
"What I am today has been possible only because of what I learnt at Unnati. Unnati has given me a career avenue that even my double degrees could not fetch me," says Suresh. Most youth I spoke to at Unnati speak the same language as Suresh.
All of them credit their success and new lease of life to their learning at Unnati. They say that more than anything it has taught them to be confident and believe in themselves.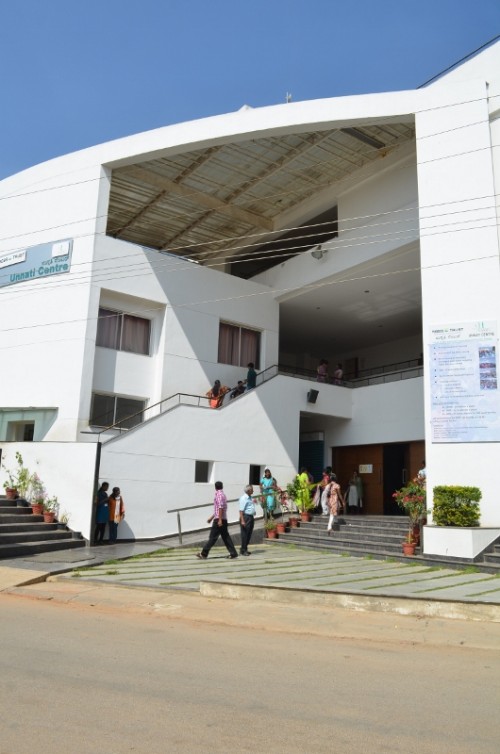 According to a McKinsey report released in December 2012, 53 per cent of employers in India feel that lack of skills is a common reason for entry-level vacancies. It's understood from reports and sources that India needs an estimated 500 million skilled workers. And organisations like Unnati that trains approximately 600 youth every year are bridging a critical gap in India. Since inception, it has changed the lives of about 4,000 people.
Over the years companies such as Taj Hotels Resorts and Palaces, IBM, Akzo Nobel, Café Coffee Day, First Source, Life Style, Levis, TCS, Asian Paints, Cap Gemini, Gokuldas Exports, to name a few, have hired Unnati graduates repeatedly thereby establishing a relationship with Unnati.
The Unnati model is replicable and it is currently running centres in places like Delhi, Raichur, Chennai and Ahmedabad and soon plans to open a centre in Coimbatore. Going forward, Unnati Foundation's 2020 movement aims to 'train and employ 1 million underprivileged youth across the country'. It strives to achieve this mission by setting up 300 centres across India with 300 youth per centre through their motto Learn, Earn and Stand Tall.
Swamy is a happy and satisfied man today as his Foundation has made a difference and it has been able to transform the lives of so many youngsters.
Anusha Subramanian started her journalism career 17 years ago as a general news reporter with Mid-Day. She has worked in the past with The Observer of Business & Politics, now defunct, Business Standard, Hindustan Times and Business Today from where she recently quit as its Associate Editor. She bagged the British Chevening Scholarship in 2012 for the South Asia Journalism programme. In the same year she also bagged the Press Club's National Award for Excellence in journalism for her investigation into how environment clearances are given out for projects. She has been interviewed by CNN's South Asia bureau and BBC Radio 4, London as a media expert talking about the Indian M&E sector. Anusha is a trained mountaineer and when she is not writing she is climbing mountains. Currently she is in Uttarakhand, helping in the relief work.
We bring stories straight from the heart of India, to inspire millions and create a wave of impact. Our positive movement is growing bigger everyday, and we would love for you to join it.
Please contribute whatever you can, every little penny helps our team in bringing you more stories that support dreams and spread hope.