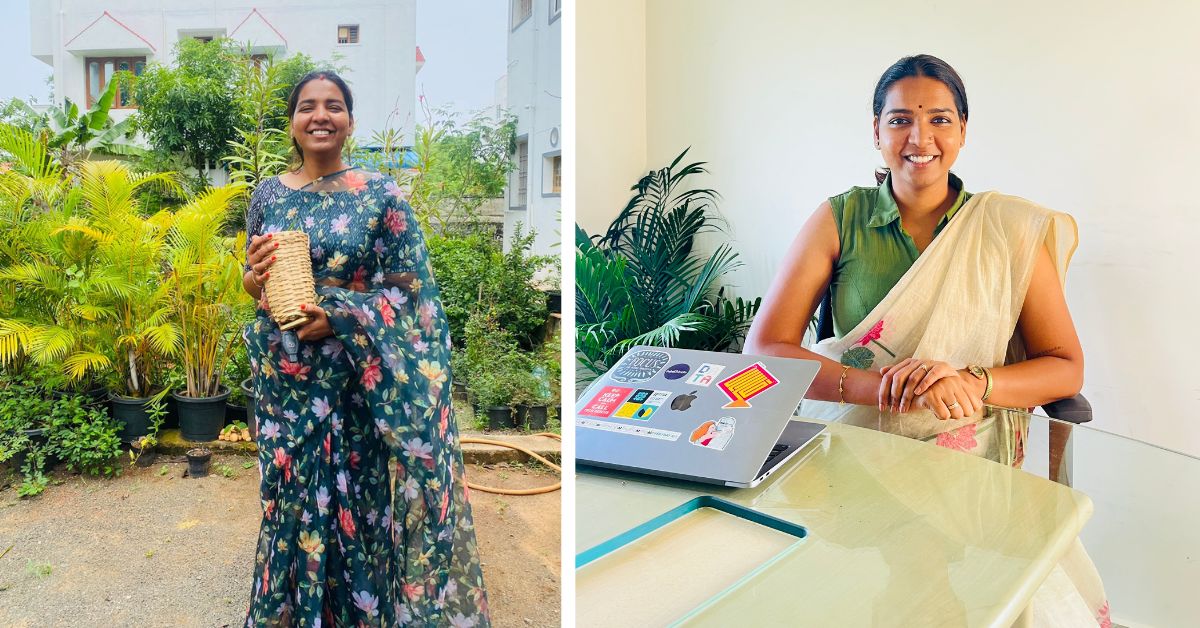 Padmini Janaki's startup Mind & Mom is making motherhood easier for women through counselling, medical consultations, help with IVF centres and more.
Padmini Janaki, a product manager from Chennai, has always found herself fascinated with technology. "It can scale anything a hundredfold," she points out. Though a fan of tech since her growing up years, Padmini never fathomed it would, one day, translate into her very own startup 'Mind & Mom'.
Launched in 2021, the startup is built in tandem with artificial intelligence (AI) to drive revolutions in the female healthcare industry. There is a deep emphasis on how parenthood should
d come with ease, and Padmini, who was raised by a single mother, seconds this.
Since her formative years, Padmini began to notice the lens through which motherhood was seen in Chennai.
To be or not be a mom
"It's almost a given that if one is a woman, she will someday be a mother. Isn't it strange how motherhood is not a choice for most people?" she wonders out loud. But, even while importance is laid on 'having a baby', there is little to nothing spoken of the many physical and emotional changes that come along with it.
"Women should be fully aware of what it entails and have full support if they decide to get pregnant," Padmini thought while she was pursuing her bachelor's in visual communication. But this wishful thinking got impetus only in 2019 while on a work trip to the United States.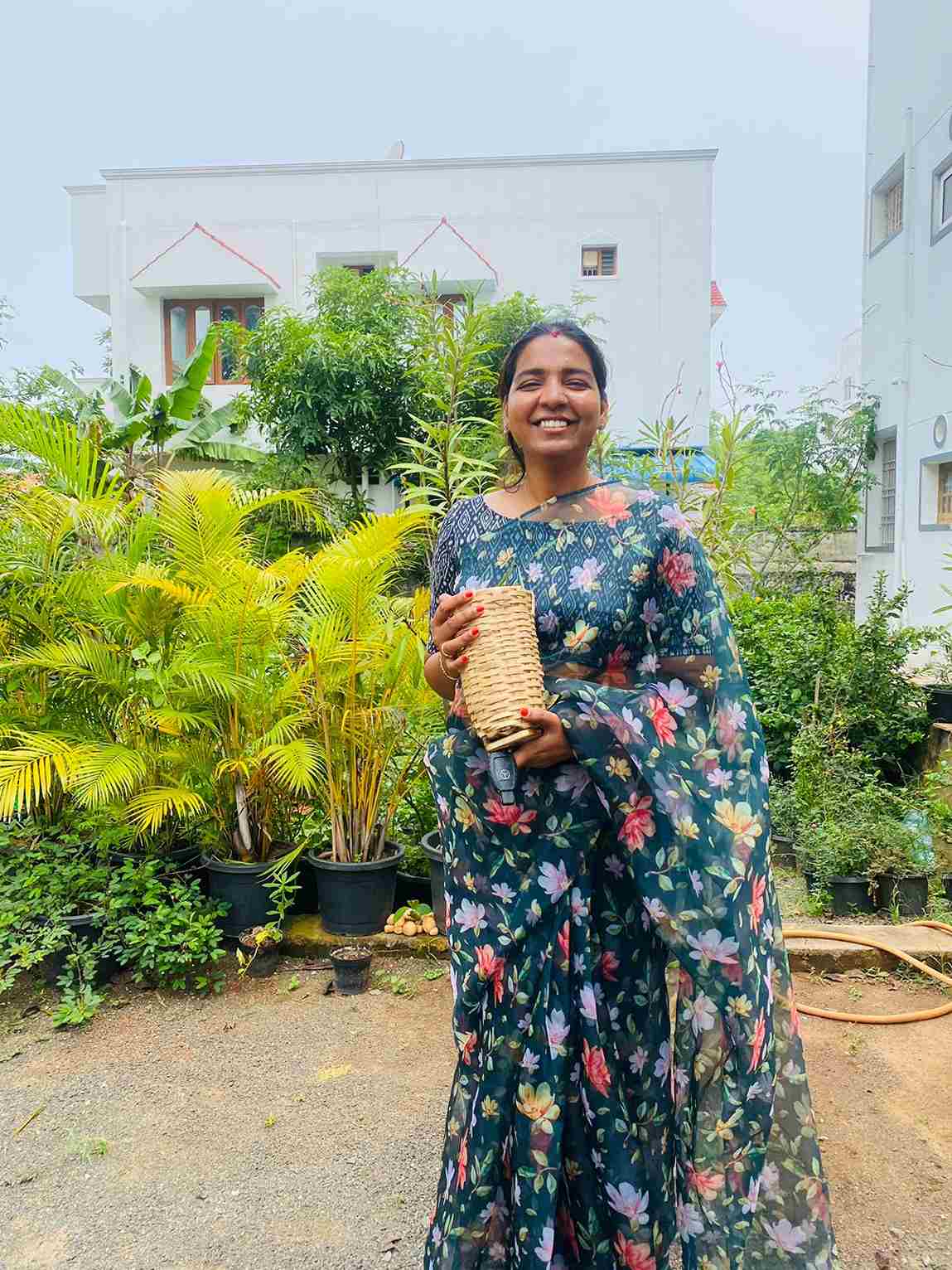 The project's ask was to design a model around teen pregnancies, explains Padmini. She adds that the two months spent in and around Nashville, as part of the research, were transformative.
"I came across girls in their teens who were pregnant and keen on raising the child by themselves. Did they know what they were agreeing to?"
This was Padmini's wake-up call. She returned to India and spent the remainder of the year coming up with a model that would ensure women had all the handholding they needed before and once they got pregnant.
Two years later, the startup won a Rs 10 lakh grant as part of StartupTN's second edition of their flagship initiative 'TANSEED 2021'.
Padmini couldn't be happier. Her comprehensive fertility app includes support for couples throughout treatment and resources for mental and physical health. So far, it has benefitted "over two lakh women", she informs.
In the early days of starting Mind & Mom, she recalls getting asked 'India has a population of 140 crores. Why do you want to add to it?'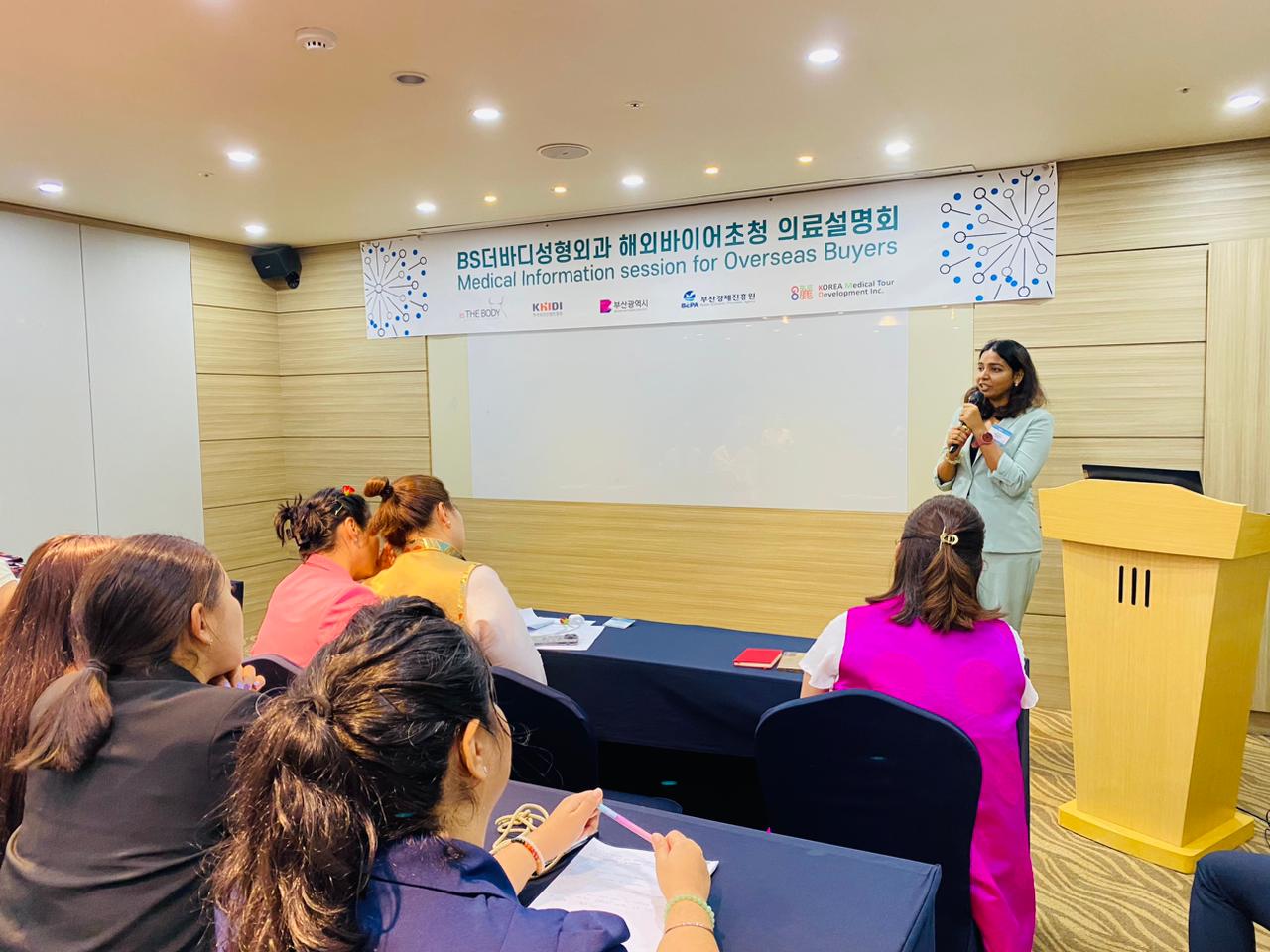 People's myopic way of looking at motherhood became evident. But she had her retort ready. "Let's say a child wishes to study in an English medium school but can't afford the fees. Will you try to help or would you suggest he stops his education or moves to a regional school?"
"You'll try your best to help. That's exactly what I am doing with motherhood. Anyone who wishes to get pregnant has all the right to without having to justify why," says Padmini.
Digitising healthcare
Another important arm of Mind & Mom is educating people about IVF (In Vitro Fertilisation) — a fertility treatment where a woman's eggs and man's sperms are combined outside the body in a lab to create embryos, which are then implanted into the uterus with the aim of achieving pregnancy.
Padmini talks about how they see women in their 20s opt for IVF, though it's way too early for it. "This usually happens because IVF as a concept is a very scientific one. Women rarely have someone to guide them. Mind & Mom is built to guide women from the moment they decide to start a family, whether it is through IVF or natural means."
She mentions that sometimes women don't require IVF at all. Simple changes in lifestyle are enough in some cases, and they've seen 40 to 50 percent of women getting pregnant just by making these adjustments.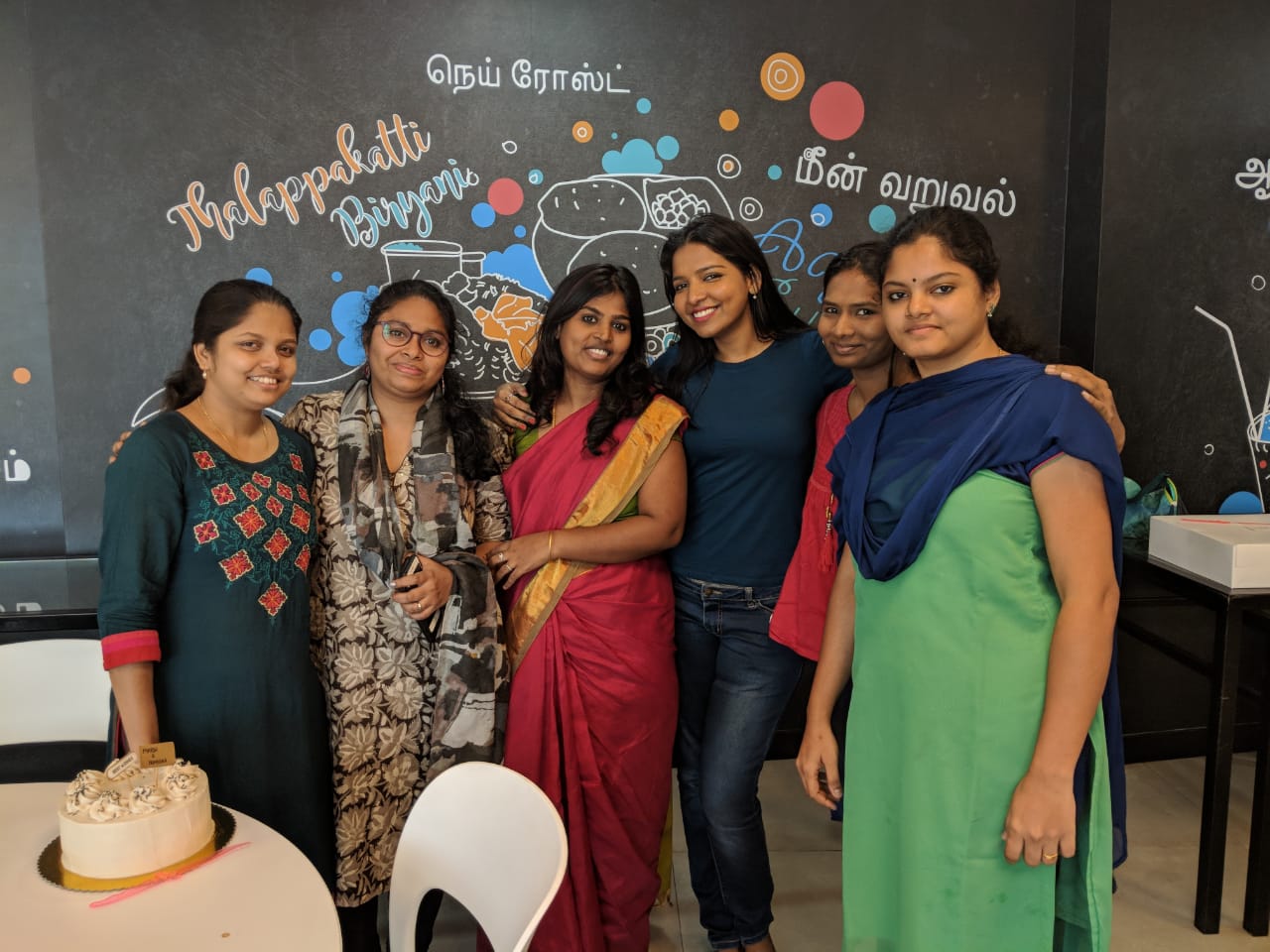 For instance, Sandhya from Chennai recalls her confusion about not knowing the best route once she decided to go ahead with IVF. "I stumbled upon Mind & Mom which provided me with all the guidance and support I needed. In fact, I got pregnant naturally through the app, even before starting IVF. It was truly a magical moment."
Things weren't as seamless for Aisha from Puducherry. Multiple rounds of IVF had resulted in failure and the 33-year-old had begun to feel hopeless.
"But things started to change when I found the app. It provided me with everything I needed from finding the right hospital for my treatment to physical and mental health support. Their Tamil language bot was able to answer all my concerns in my language," she shares, adding that she is now pregnant and can't wait to experience motherhood.
Guidance can be accessed by anyone on the Mind & Mom app. Padmini elaborates, "Once a woman approaches Mind & Mom, she can begin by tracking her menstrual cycle, her ovulation, etc. There is also a host of mental activities to keep her mind calm. The focus is on improving holistic health."
The first three months are focused on getting the woman aligned with the right lifestyle —  personal fitness, nutrition, meditation, cardio, walking, yoga postures, etc.
Dr Navin Gnanasekaran, Group Head at Apollo Hospitals; Dr Kanimozhi Karthik, a fertility specialist at Apollo; and Dr Vinayak Smith, OBGYN are part of Mind & Mom's advisory board.
As Dr Kanimozhi notes, the app is a boon in modern times. "I've seen women juggling their work, family and other commitments in the middle of their fertility journey. They tend to miss out on keeping track of their health. The fertility app acts like a digital companion, bridges this gap and ensures that users never miss a step in their fertility journey," she informs.
She adds that she has witnessed "significant changes in her patients' overall well-being and has improved the treatment outcome."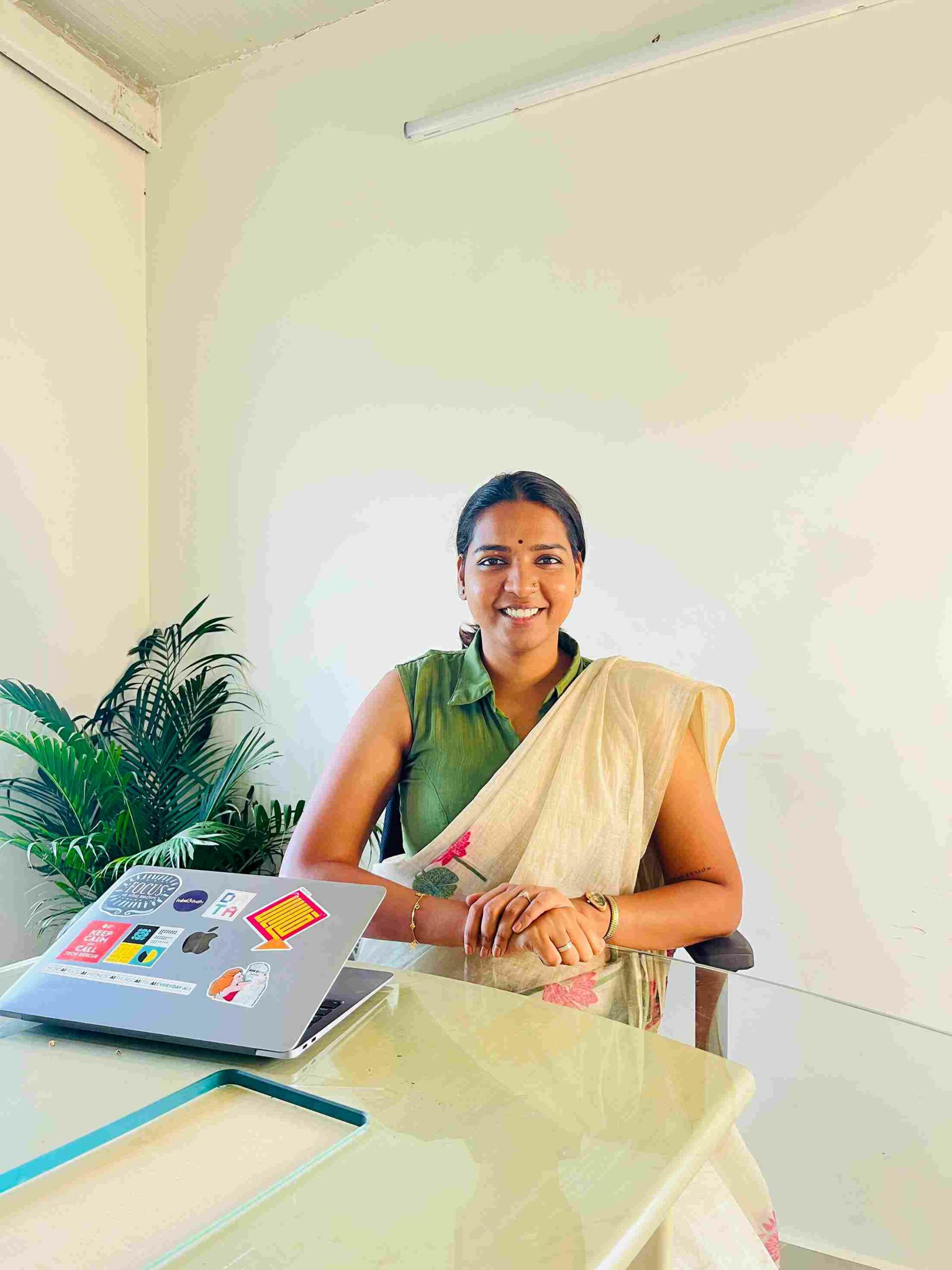 Once the team of doctors sees IVF as the best route, AI then steps in to connect the patient with one of the 32 IVF clinics across South India based on compatibility. "All of these are clinics with good success rates. For women who cannot afford the treatment, Mind & Mom has tied up with NBFCs that provide loans at zero percent interest."
AI can be revolutionary and Padmini is in consonance. "I am just happy to be using it [AI] to bring happiness into people's lives. It is fascinating the way AI has evolved and can support very advanced features on the app. Things have changed immensely when it comes to reproductive health because of it."
But even so, the larger picture does loom. Is increasing population a boon or bane?
"As much as we say it is a downside, I would say India's strength is her population. A young economy is always great," she remarks.
Edited by Pranita Bhat
We bring stories straight from the heart of India, to inspire millions and create a wave of impact. Our positive movement is growing bigger everyday, and we would love for you to join it.
Please contribute whatever you can, every little penny helps our team in bringing you more stories that support dreams and spread hope.
Tell Us More