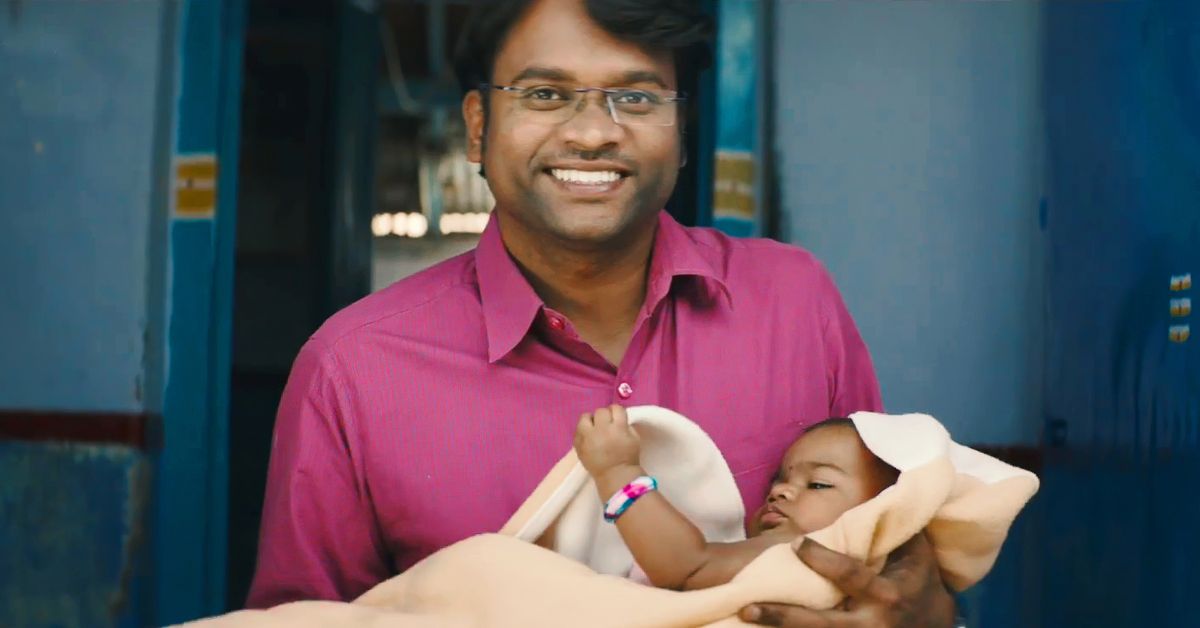 Madurai's Senthil Kumar started JioVio Healthcare, which provides early risk monitoring for pregnant women in rural India. So far, he has catered to 30 lakh women in Kerala, Maharashtra, Karnataka, and Tamil Nadu.
Antenatal care is designed to make pregnancy safer for women by detecting complications early and ensuring timely treatment. At least four antenatal care visits are recommended to monitor the health of the pregnant woman and her fetus.
In rural areas, about 54 percent of mothers attend the recommended visits, compared to 68.1 percent in urban areas. This implies that roughly half of pregnant women in rural regions do not visit hospitals for advised care.
Consequently, these complications significantly impact women's lives. In India, there were 97 maternal deaths per 1,00,000 live births reported between 2018–20.
"One of the major reasons behind such deaths is that women avoid going to far-off healthcare centres for routine checkups. The complications, if any, remain ignored," Tamil Nadu-based Senthil Kumar Murugesan tells The Better India.
"High-risk mothers are usually identified in the third trimester, which is around the eighth month of pregnancy. However, by this time, it's often too late to effectively manage complications before labour. This can lead to fatal outcomes. Currently, all records are maintained on paper, and if mortality occurs, the reason behind the death remains unknown. There are no data-based analyses available," adds the 33-year-old.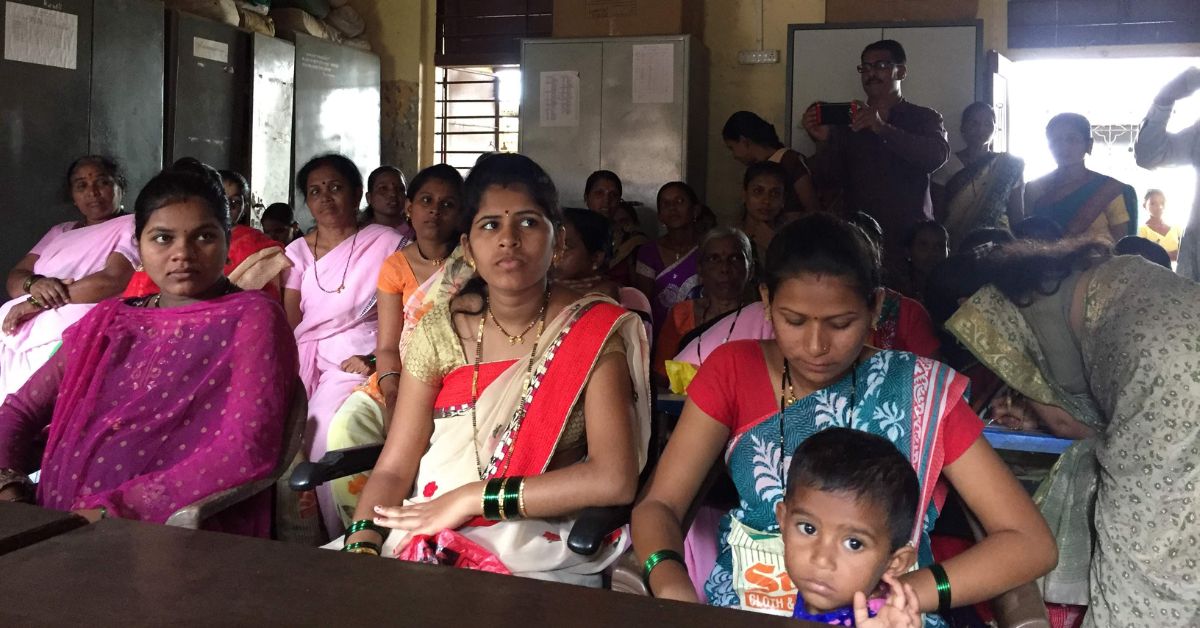 An electronics and communications engineer by profession, Senthil worked with companies like Samsung and Qualcomm for seven years. But to address this gap, in 2019, he started JioVio Healthcare, an IoT-based maternal healthcare startup that provides early risk monitoring services at home.
"We developed an AI tool that can predict high-risk pregnancies in the second trimester. This helps the women get early doctor's recommendations if any changes are needed in nutrition, sleep cycle, etc. Our goal is to convert high-risk pregnancies into low-risk ones by ensuring the timely provision of medication and proper nutrition," he shares.
Senthil informs that since 2019, the startup has catered to more than 30 lakh mothers from 14,328 villages in Tamil Nadu, Karnataka, Maharashtra, and Kerala. Through a 1,000-day care programme, he has also helped at least 7,320 high-risk pregnant women so far.
From sister's struggle to lifesaving innovation for rural women
He first came across the pregnancy healthcare gap when his sister was pregnant in 2016. "She is a career-driven woman and would miss her antenatal appointments due to the lack of time. Also, the distance from her village to the hospital is far," says the Madurai resident.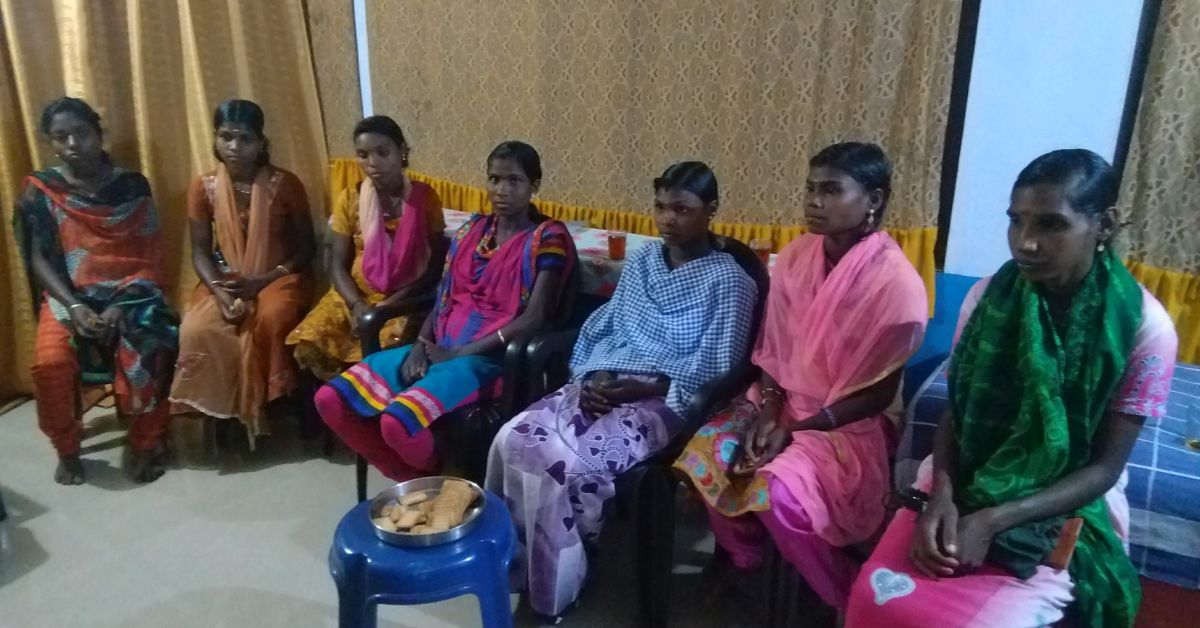 His concern for her drove him to develop a prototype of a device that could monitor one's vitals like blood glucose and blood pressure. "I wanted to make sure my sister does not go into the labour room with any complications," he says.
"This experience made me realise that women face significant challenges when visiting hospitals for antenatal care. The long travel times and waiting periods of five to six hours for a short consultation lead many women to avoid these visits and postpone them to the next month. However, this delay prevents potential risks from being assessed in a timely manner. I became aware of the alarming mortality rates among tribal and rural pregnant women and felt determined to find a solution," he adds.
So after creating a simple device for his sister, Senthil felt inspired to assist more women, particularly those in rural and remote areas. His aim was to help them monitor essential vitals usually recorded during antenatal visits.
After three years of clinical trials, he founded JioVio Healthcare in 2019.
Monitoring vitals in a single device
Explaining the process of reaching out to rural women, Senthil says, "We work with the state governments. After contacting them, the secretaries inform us about the districts with high maternal mortality. We then approach the district collector, who onboards block-level officers, healthcare workers, and rural women. When any of the rural women get pregnant, a mobile application is used to track their health and conduct monthly checkups."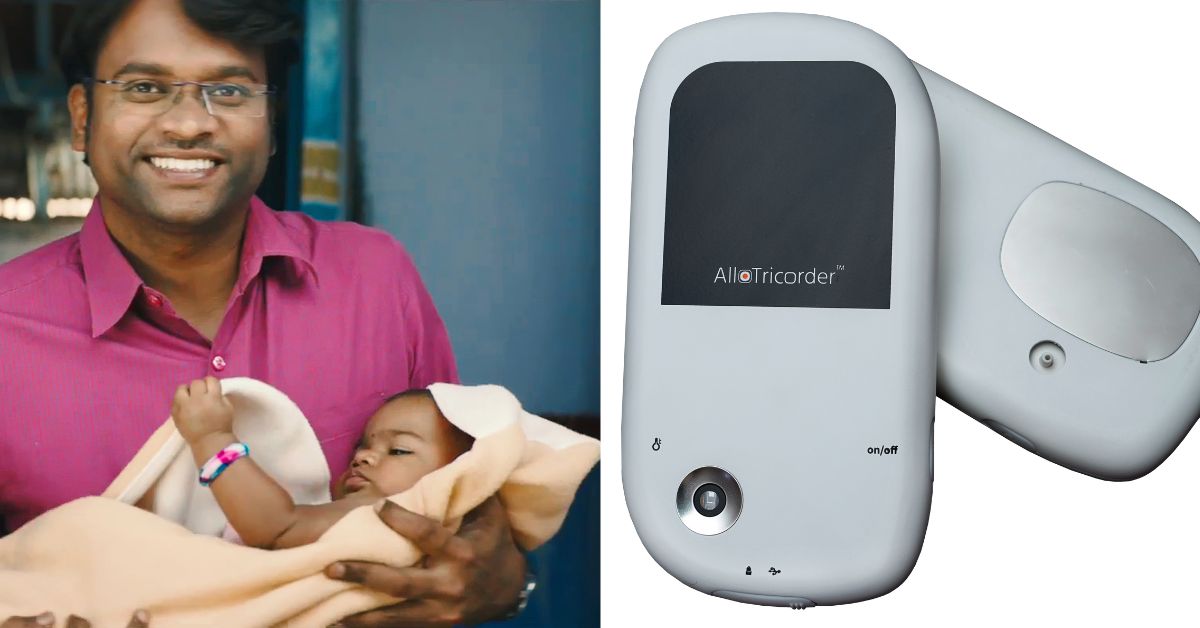 "We give our medical device called AlloTricorder to healthcare workers. They use it to measure vital parameters like blood pressure, blood glucose, ECG, and temperature — all using a single device. They then digitally transfer the data via Bluetooth to the application," he says.
"The data collected at hospitals is the same as what we capture at home. Our idea was to gather this data right at the patient's home. If lab tests are necessary, we collect the samples from their homes," he adds.
Senthil says, "Our device is unique as other tools available in the market are mainly for foetal monitoring. However, we still recommend that women visit the hospital every month, where the doctor can review the monthly data and prescribe medication accordingly," he says.
So far, he has onboarded 15,000 healthcare workers and 2,500 doctors.
A unique wearable for high-risk mothers
Senthil also created a smart wearable device called Allowear, designed for high-risk pregnant women who need continuous monitoring.
He says that this battery-operated device tracks their sleep cycle, calories burned (indicating nutritional deficiencies), pulse rate, and steps. It also sends timely reminders for taking medicines. ASHA (Accredited Social Health Activist) workers can retrieve the recorded health data through Bluetooth and upload it to the cloud, where doctors can access it for review, he informs.
Senthil explains a scenario where such devices are useful. "If a high-risk mother has high blood pressure, doctors also consider her sleep pattern. If she isn't getting proper sleep, it can contribute to increased blood pressure. In such cases, the doctor may prescribe different medications instead of a standard blood pressure tablet."
The data is collected weekly and reviewed by a doctor every 15 days. High-risk mothers are recommended to use the wearable device for 1,000 days — starting from the fourth week of pregnancy until the baby's second birthday.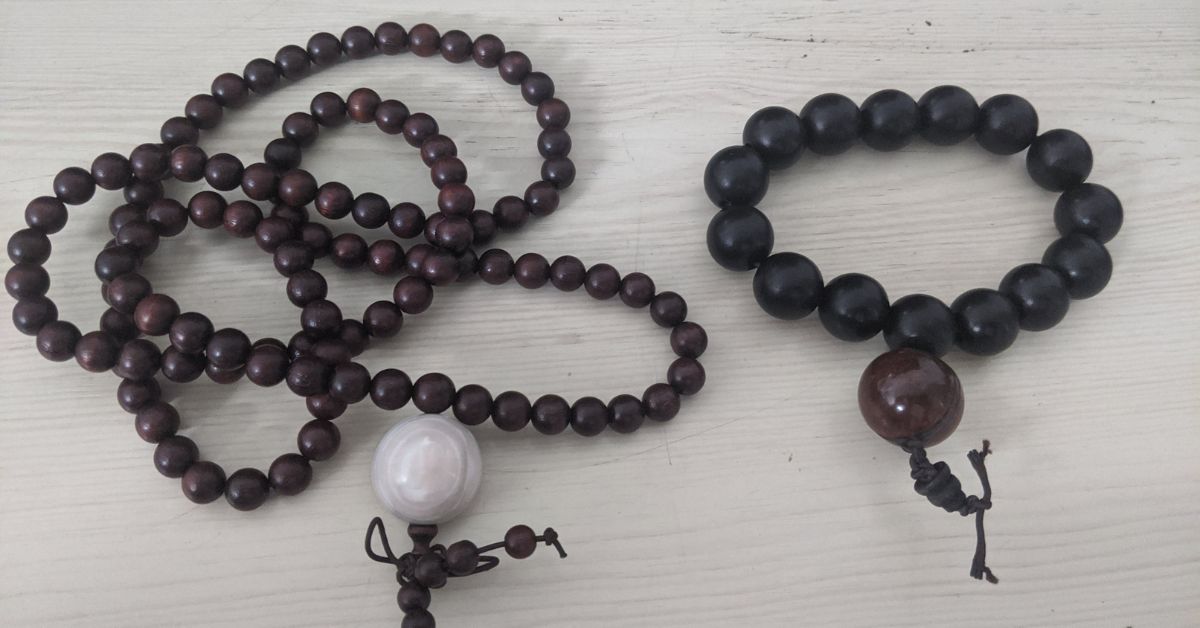 The cost for this service is only Re 1 per day, covered by the government. Senthil says that their annual revenue is about Rs 1.5 crore.
Commenting on how useful the devices are, Madurai-based Dr S Karthikeyan, who has been practising medicine for 13 years, tells The Better India, "We have seen that a lot of pregnant women do not take care of themselves which causes nutritional deficiencies among them. This changes their blood glucose and pressure, and ECG."
"With these devices, we are able to understand the problems and alert local healthcare workers. Accordingly, we are also able to prescribe iron supplements, folic acid tablets, and other nutrition supplements to the women. I can monitor their health by sitting in my OPD. We have been able to save hundreds of lives thanks to these devices. They have a huge potential to reduce the maternal mortality rate in India," he adds.
Senthil claims that he has been able to reduce maternal mortality by 10 percent in the regions he has worked. For him, the impact of the work is extremely satisfying.
"After five years into any corporate job, the work is pretty much the same. I chose entrepreneurship because it gives me more learning opportunities. Instead of working in a big Fortune 500 company, this work gives me immense gratification. It is fulfilling to see we are able to save lives with our devices," he shares.
Senthil shares that he now intends to expand their services in North and Northeast India.
Source:
Edited by Pranita Bhat. All photos: Senthil Kumar.
We bring stories straight from the heart of India, to inspire millions and create a wave of impact. Our positive movement is growing bigger everyday, and we would love for you to join it.
Please contribute whatever you can, every little penny helps our team in bringing you more stories that support dreams and spread hope.