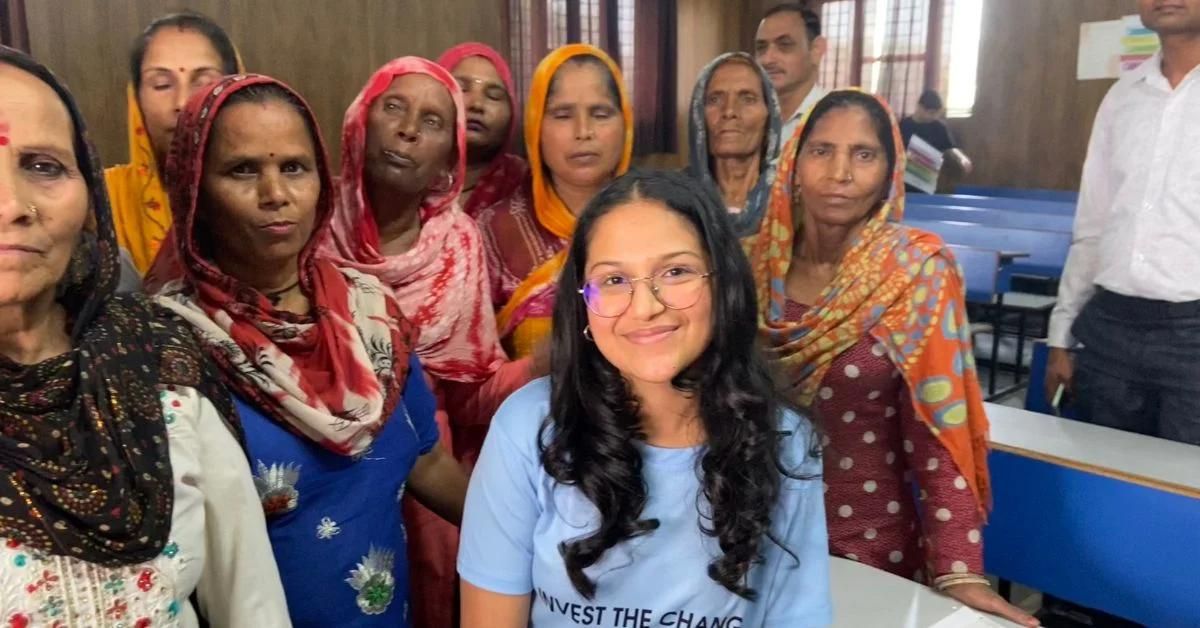 There is no age for creating change. Meet 8 Indian teenagers building a better, sustainable and more inclusive world with their amazing innovations.
Children are the future and many of our efforts are directed towards leaving them a better planet. But many children are designing their own future, and solving problems that leave even the adults boggled.
Be it looking for solutions to maternal deaths, or keeping the street dwellers warm during the harsh winters, or creating awareness about Type 1 diabetes and building bulbs that act as inverters, these teenagers, all below 18, are redefining the future.
Archit Patil, 17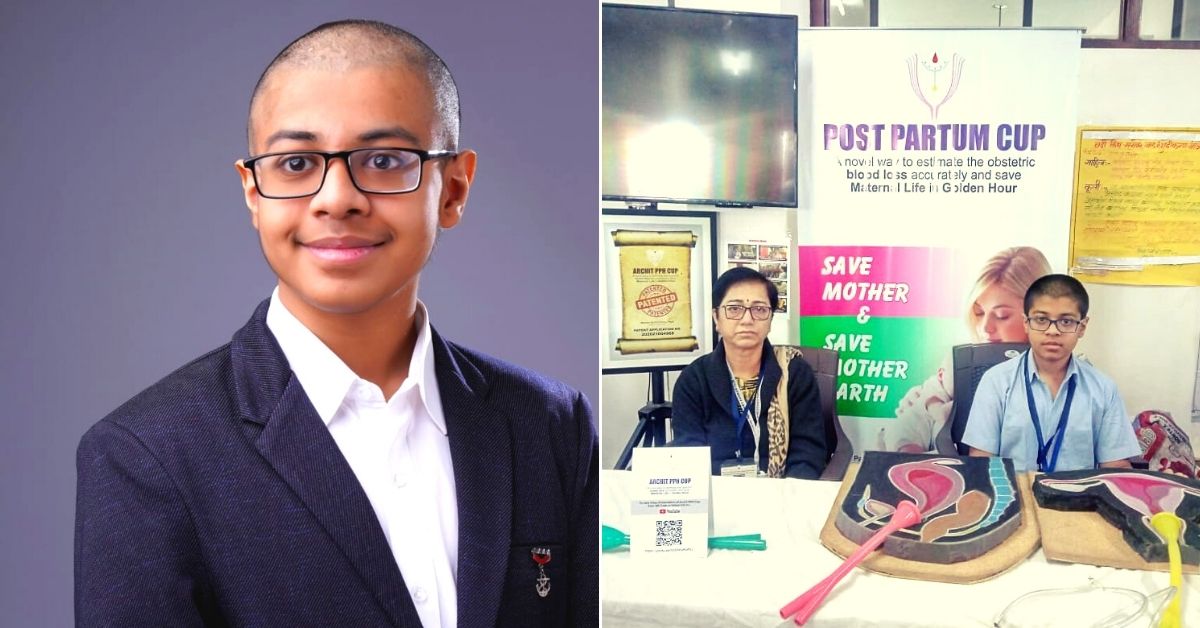 Archit has designed and developed a Postpartum Haemorrhage (PPH) cup called the 'Archit PPH Cup' which helps doctors measure postpartum blood loss. PPH is the leading cause of maternal mortality worldwide.
Son of two doctors, Archit spent a lot of time in hospitals and saw the trauma caused due to a mother's death. He learnt that there was no single method to measure post delivery blood loss, leading to a delay in diagnosis and death.
Looking for a solution, he designed the PPH cup using a menstrual cup. This cup gives doctors the exact volume of blood loss during childbirth, helping doctors manage PPH, during "the golden hour" (within one hour of diagnosis).
The cup is made of medical grade silicone and inserted into the birth canal before or after delivery of a child. Archit claims that today nearly 50 hospitals across India are using his PPH cup to save the lives of mothers.
He was felicitated with the Pradhan Mantri Rashtriya Bal Puraskar in 2021 for his life-saving innovation.
Nirvaan Somany, 17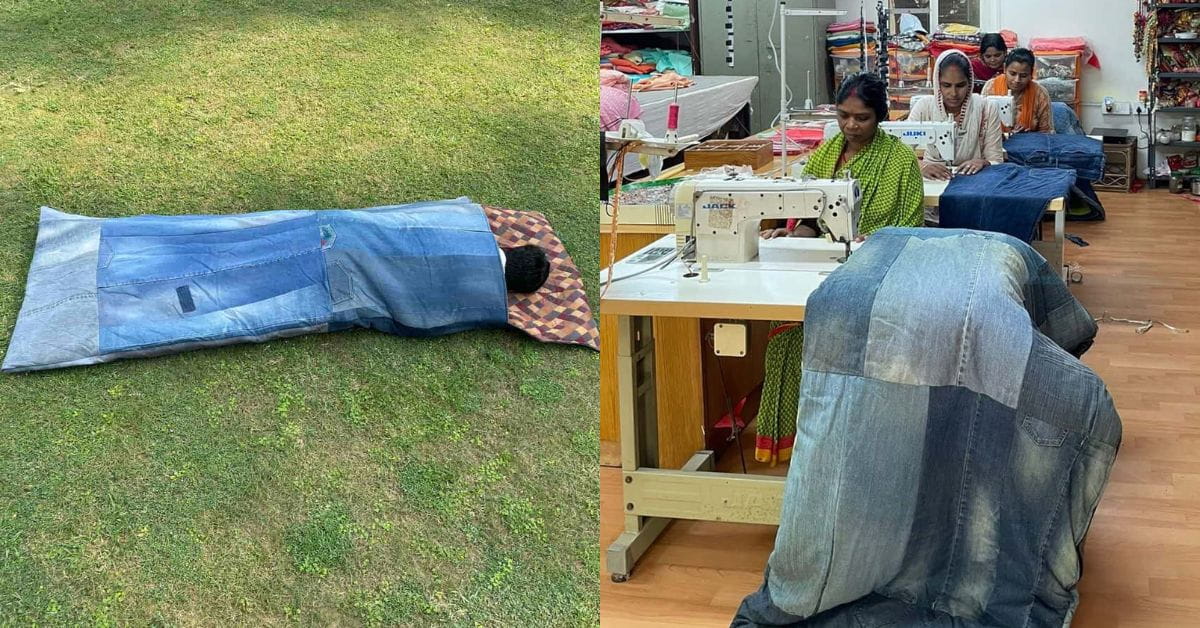 Delhi resident Nirvaan is using old denim jeans to make sleeping bags for street dwellers to stay warm in the harsh winter through his endeavour called Project Jeans.
He started this when he read a UN report which states that 10,000 litres of water are needed to make a single pair of jeans, which is essentially water that one person consumes over 6 months.
He came up with an idea of making sleeping bags out of old jeans, which would help the environment as well as a person in need.
"Since denim has very good insulating properties, I thought of making sleeping bags with it. Denim is very strong and never gets old. Instead of throwing it, we can get good use out of it, while providing comfort from the harsh Delhi winters," he explains.
He uses seven pairs of jeans to make a sleeping bag. He has hired 10 women to make these bags. Project Jeans has collection centres in Chennai, Mumbai, Bengaluru, Pune and other cities. Nirvaan donates the bags directly or sells them to people interested.
You can donate your old jeans to Project Jeans here.
Kashvi Jindal, 17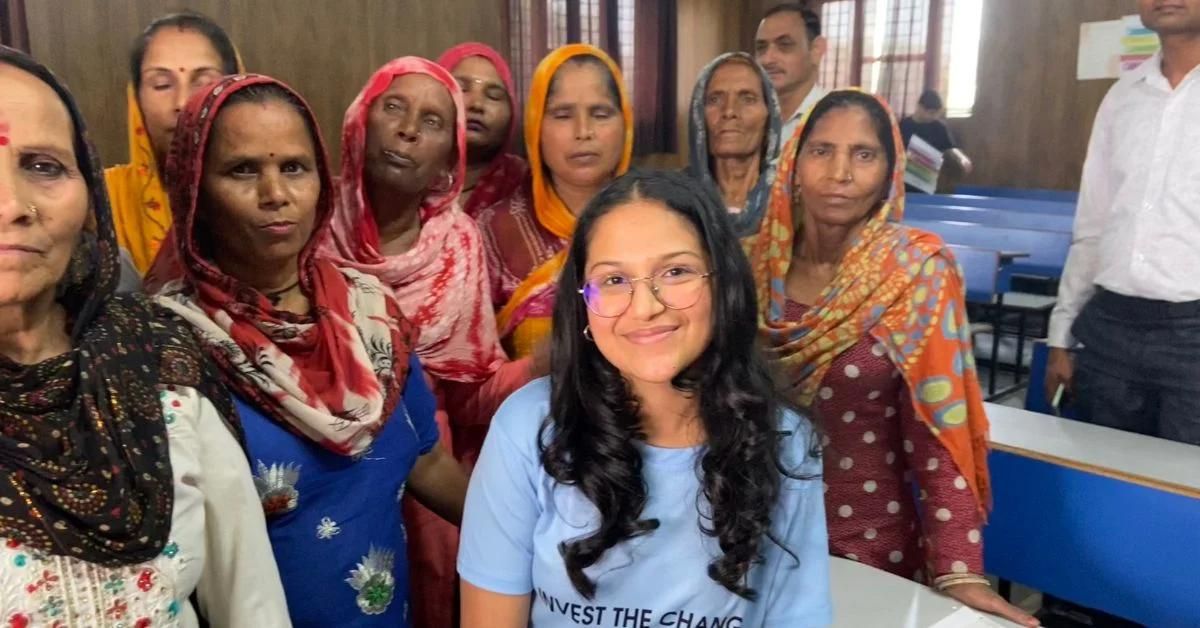 Kashvi is the founder of 'Invest The Change', a social enterprise based out of Gurugram, which helps people from rural and underprivileged backgrounds gain financial literacy and avail benefits of various government schemes. Kashvi has helped over 3,000 domestic workers, bus drivers, and wage workers gain financial literacy and avail benefits of eligible government schemes such as Pradhan Mantri Jeevan Jyoti Bima Yojana (PMJJBY), Pradhan Mantri Suraksha Bima Yojana (PMSBY), Atal Pension Yojana, and Pradhan Mantri Jan Arogya Yojana (PM-JAY).
Having an interest in starting a business, while wanting to create a social impact, she realised that domestic workers are not aware of the government schemes available. She found that they are not aware of government insurance schemes that would help them during financial emergencies.
With the idea in mind, she launched Invest The Change in 2022. They conduct seminars where they explain the government financial products, then help them avail these schemes, including opening bank accounts. They also follow-up to check if they are receiving the benefits.
Aryahi Agarwal, 15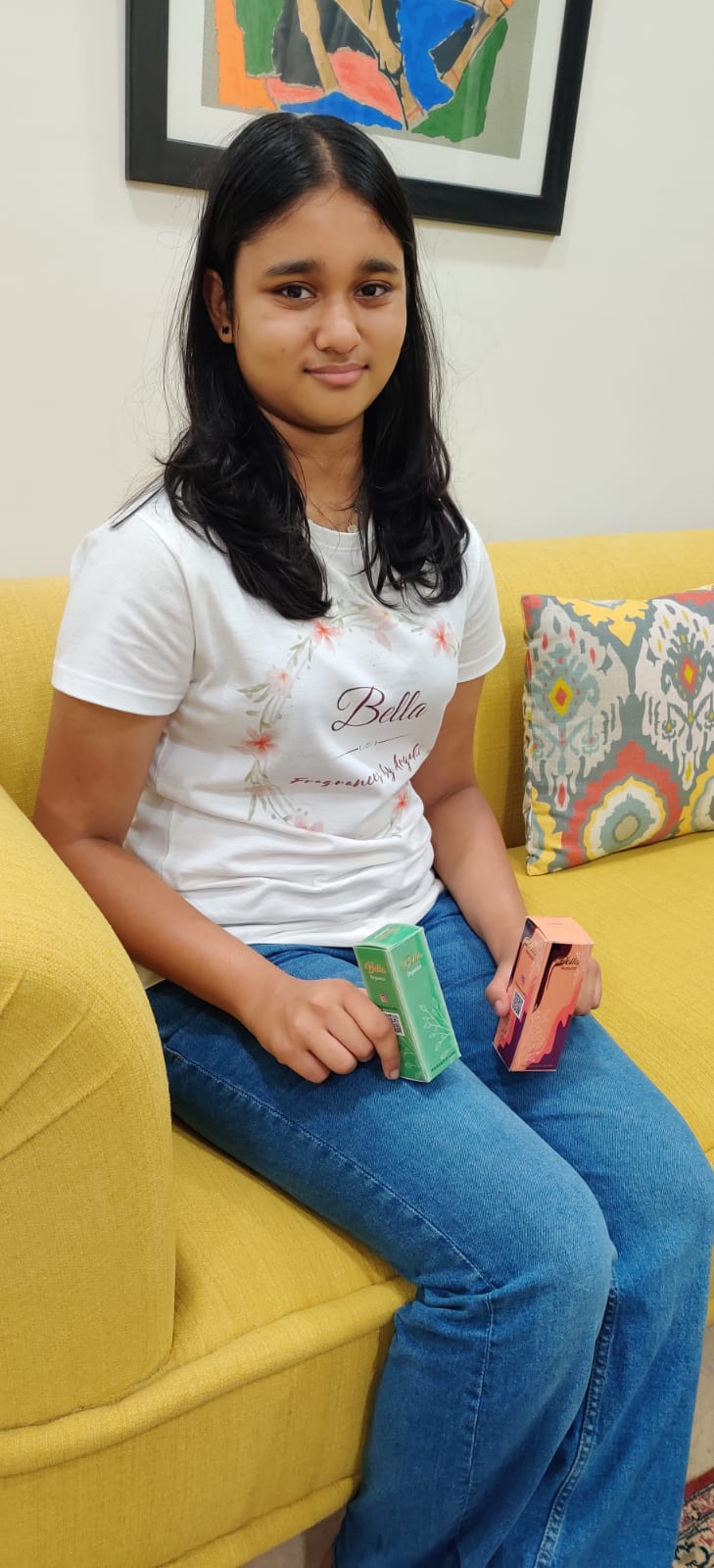 A wish to buy an affordable perfume led to Aryahi developing and launching her own line of organic and affordable scents for teenagers, called Bella Fragrances. She claims that it is "100 percent organic", has 21 notes,and is safe to use on the skin.
Wanting to buy a good perfume, she found that most good quality perfumes start at Rs 2,000, which is a lot for a student.
"I wanted to make something that my friends could purchase without feeling a pinch," she says.
Another issue she faced was that most of the perfumes were not to her liking. They were either 'too old' or 'too floral'. She worked on tailor-making perfumes for teens. She experimented with essential oil mixtures and it took her over six months to get the blend right and start the company.
The perfumes are priced at Rs 599 for a 30-ml bottle. She also customises fragrances.
Sia Godika, 16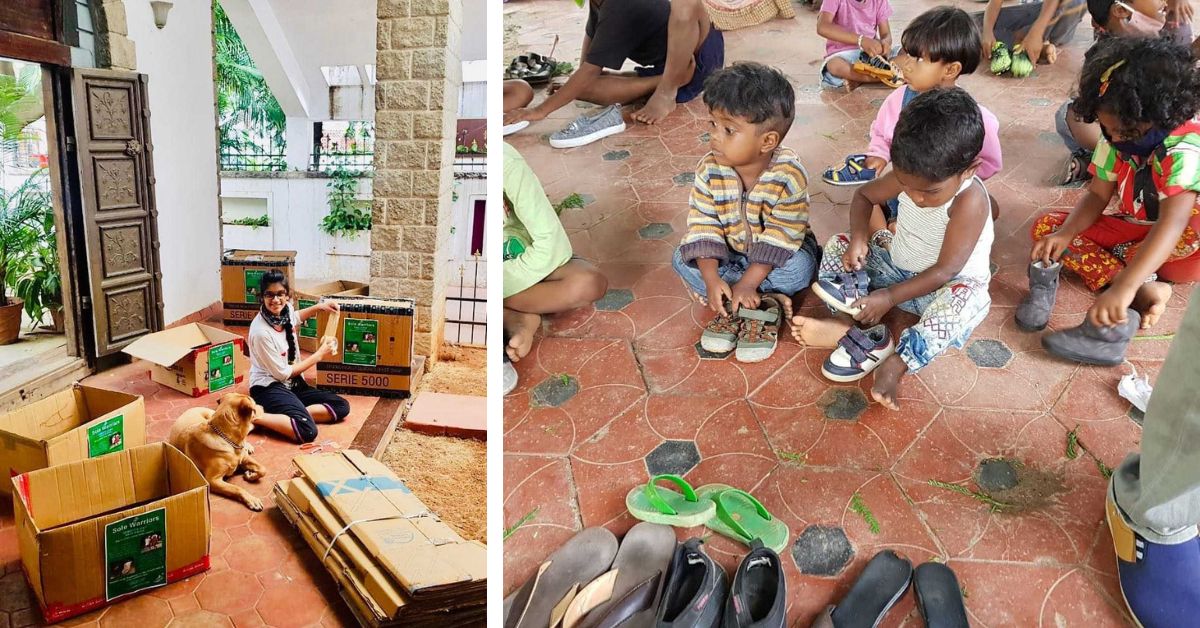 Sia Godika was pained when she saw construction workers' children running barefoot around her home in Bengaluru. Then 13, she noticed that their feet and their parents were hard, bruised, swollen and cracked and that they were working barefoot in hazardous conditions.
When she came home and looked for spare footwear to give to these kids, she found that they had so much footwear that they didn't use. She upcycled this footwear and donated it. Through her research, she was shocked to find the sheer number of footwear that was discarded daily.
In 2019, she started 'Sole Warriors', which upcycles used footwear and donates them to the needy, with the motto "donate a sole, save a soul". To date, her volunteer-run NGO has collected over 15,000 pairs of footwear.
Sia was awarded the Diana Award for her exceptional work and the Diana Legacy Award soon after. She says, "If one helps the other, no one will have to work or go to school barefoot ever again."
Uday Bhatia, 18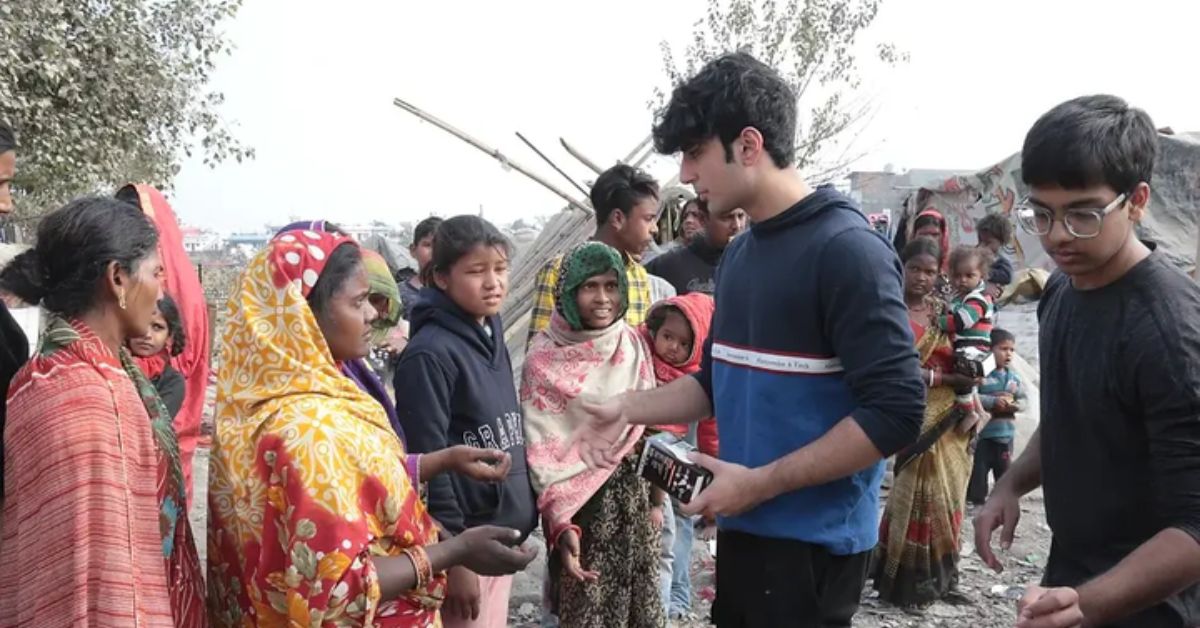 During a financial literacy workshop in a village in Uttar Pradesh, Uday Bhatia found that there were frequent outages, for almost 8-10 hours daily, in many parts of the state, making it difficult for children to study.
He wanted to develop an affordable solution for these children, who can't afford inverters, leading to the birth of an inverter bulb that can provide a backup of almost 10 hours in case of a power cut.
After 24 prototypes, thousands of hours, and eight months, the 18-year-old built the solution – through his venture 'Uday Electric'. The bulb is priced at Rs 250 and he started sales from May 2022. The bulbs come with a 1-year warranty. The tagline of the company is 'Bijli gul phir bhi ujjala full' (Even if the power is cut, there will still be light).
He has so far sold over 7,000 units in Rajasthan, Uttarakhand, Uttar Pradesh, Madhya Pradesh and to the outskirts of Delhi. Of these, 950 units were donated to households in the Kabadi Bazar, Dehradun, through Aasra Foundation.
Divaa Uthkarsha, 15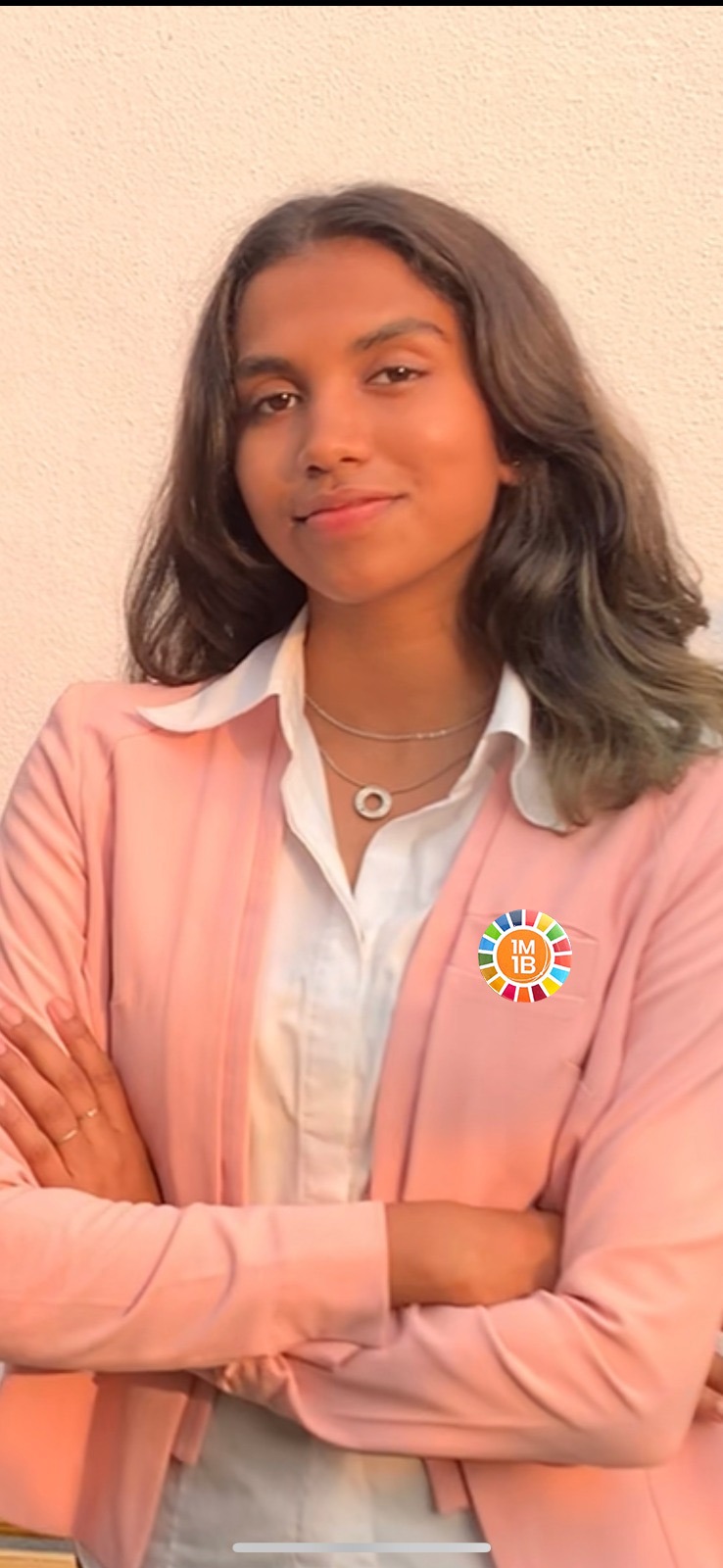 Life changed for Divaa at 12, when her younger brother Surya was diagnosed with Type-1 diabetes. Despite having doctor parents and access to the best healthcare, they faced several challenges including stigma.
"Other school children may not be well-informed and could treat a child with diabetes differently. Children with diabetes already have to cope with a lot of changes, such as exercise, diet, medication, glucose monitoring, etc," she says.
This led her to think about how people face the challenge when they don't have resources or awareness. When she joined the Future Leaders Program by 1M1B (One Million for One Billion), she started Project Surya to support underprivileged children in Karnataka, who are living with Type-1 diabetes.
The social initiative creates awareness and provides assistance to children with Type-1 diabetes through awareness, advocacy and funding. Project Surya has reached out to over 15,000 people in the state and has provided over 500 insulin syringes to poor diabetic children.
Divaa has been felicitated with the Diana Award 2023 for her efforts.
"Our vision is a world where juvenile diabetics are free of suffering and accessing insulin is easy," she says.
Edited by Padmashree Pande
We bring stories straight from the heart of India, to inspire millions and create a wave of impact. Our positive movement is growing bigger everyday, and we would love for you to join it.
Please contribute whatever you can, every little penny helps our team in bringing you more stories that support dreams and spread hope.
Tell Us More