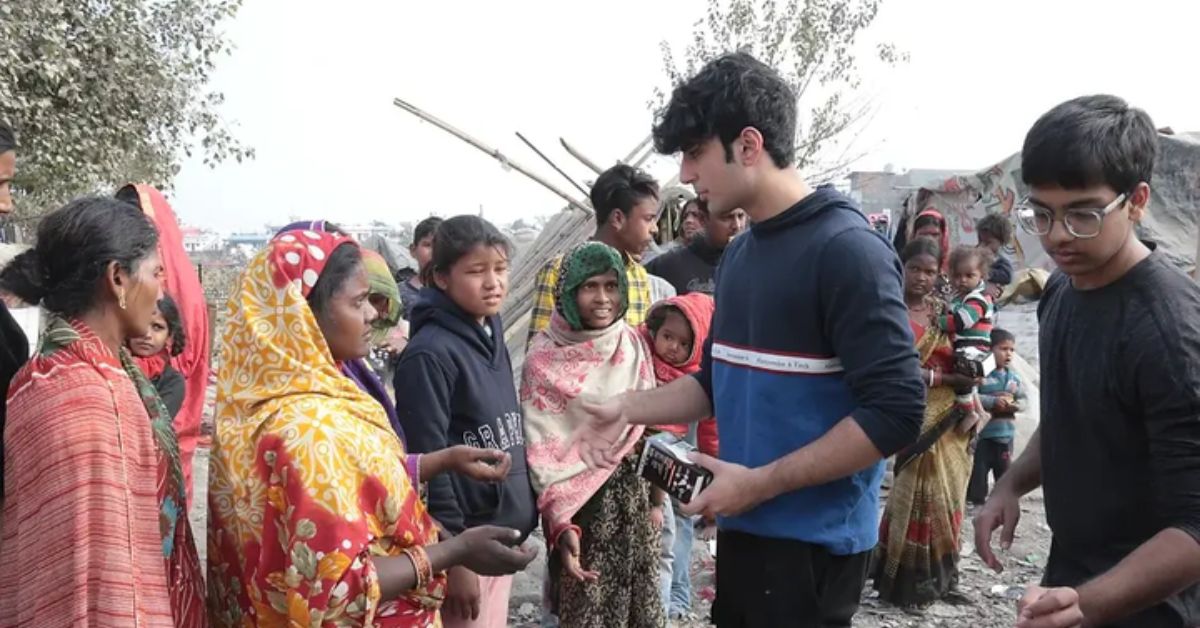 Uday Bhatia, a Class 12 student from Delhi, has built a sustainable lighting solution for rural India. His 'Uday Electric' bulbs provide a power backup of 8-10 hours in case of a power cut.
For the residents of Bichpuri in Uttar Pradesh, a financial literacy programme by a teenager turned into a harbinger of hope a few months later. After his Class 10 board exams, Uday Bhatia visited Bichpuri as a volunteer with the Aasra Foundation in April 2022 for a 2-day programme. Those 48 hours left a deep impact on the Delhi resident. 
While speaking to the children about their life, he found that the biggest problem they faced were frequent power outages, which made it difficult for them to study. Hearing that a basic necessity like electricity, which we take for granted, is not available for 8-10 hours daily, really shook Uday.
He came back to Delhi and dove deep into the problem. He found that Uttar Pradesh and Uttarakhand are reeling under a power crisis.
According to a Moneycontrol report, Uttarakhand faced a shortfall of 18 million units of electricity everyday in January 2023, which was 40 percent of the daily demand. Several parts of the state face daily power cuts from anywhere between four to almost eight to nine hours a day in some remote regions.
Uday soon understood that residents of villages like Bichpuri don't have the financial means to afford appliances like inverters. He wanted to find and develop a solution for rural India's power crisis. After 24 prototypes, thousands of hours, and eight months, the 18-year-old built the solution – an inverter bulb that can provide a backup of almost 10 hours in case of a power cut.
"I wanted to make a bulb that solves the problem. Speaking to those young children and seeing their troubles really moved me. Reading about the heat crisis in Uttar Pradesh motivated me to solve this problem. How could they stay without electricity in such extreme weather conditions?" Uday Bhatia tells The Better India.
A solution at Rs 250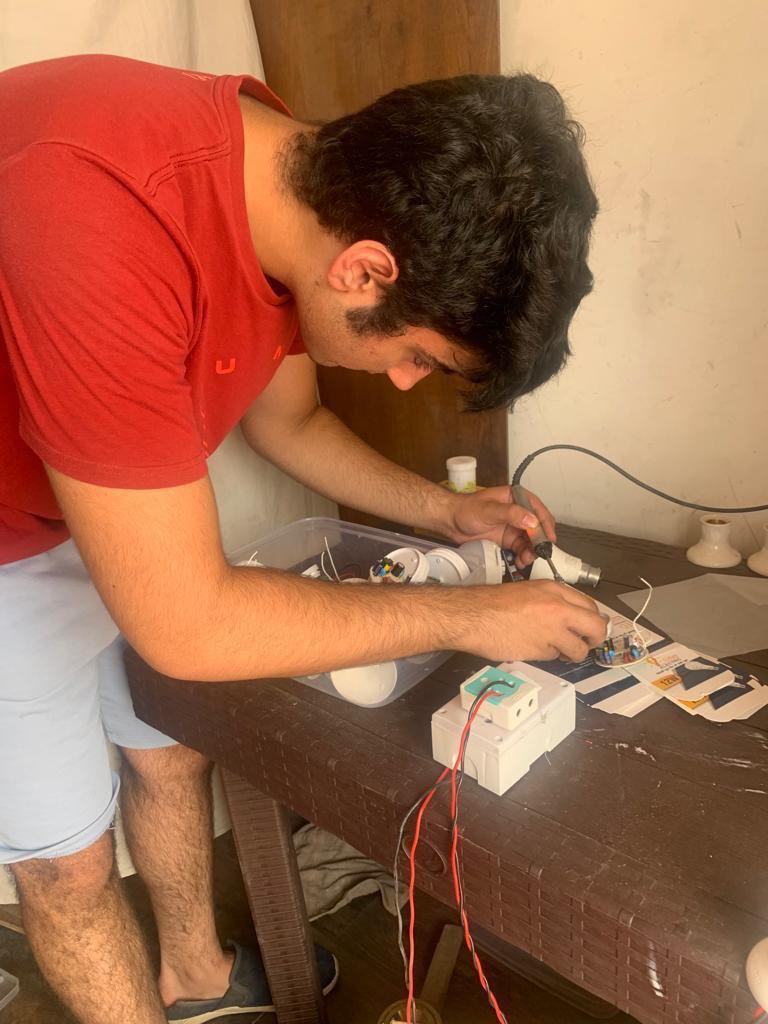 While working hard to find a solution, Uday first realised that there was no cost-effective solution for the rural population. He says that his first thought was to build something using renewable energy.
"After going through many ideas, I conceptualised a bulb that has the capabilities of an inverter in the event of a power outage. I designed it specifically for remote villages in Uttar Pradesh and Uttarakhand," he adds.
Then in April 2022, the Class 12 student who is passionate about computer science, set up a workstation on his terrace with a soldering iron and a couple of wires, beginning his experiments.
"I learnt how to assemble a bulb and the pulse modulation algorithm after watching YouTube videos," he says.
Initially, he built a bulb with a four-hour backup. But he wanted to provide an 8-10 hour backup, which he was able to do thanks to computer science.
"I use a lithium ion battery, which has a backup of four hours. Now, I had to increase the backup time, without increasing the size of the cell. I applied the concept of control systems to increase the backup time. I did various trials using the pulse width modulation algorithm to achieve the desired result. This algorithm helped me optimise energy consumption," he says.
Explaining the algorithm further, he says that he developed a way to adjust the bulb's brightness, which extends the time of backup. If you lower the brightness, you get a longer backup. The bulb comes with settings to change the brightness.
Explaining how the bulb works, Uday states that the technology used is very simple.
"When the bulb is connected to a power source, energy gets stored in the battery. When the power supply is cut off, the bulb uses the energy stored in the battery to glow. I have done this using a rectifier, to make it glow during a power outage," he explains.
Illuminating over 7,000 households in 5 states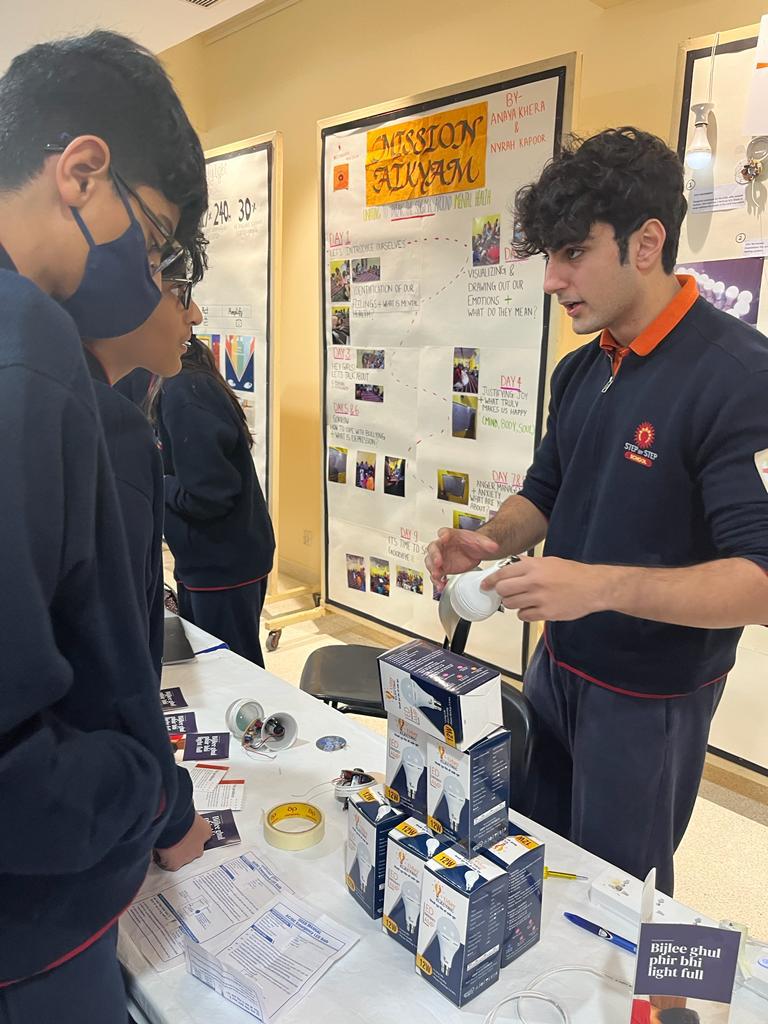 He started selling this through his venture, 'Uday Electric' at Rs 250 a piece from May 2022. The bulbs come with a 1 year warranty. The tagline of the company is 'Bijli gul phir bhi ujjala full' (Even with the power cut, there will still be light).
He bootstrapped the venture with Rs 30,000, which he used to buy the table and supplies needed for 50 bulbs. For the sales, he initially started visiting a few markets and doing the sales himself. Since that was not feasible in all areas, he worked with local farmers and villagers to sell his bulb. This also provides them with an extra income.
He has so far sold over 7,000 units in Rajasthan, Uttarakhand, Uttar Pradesh, Madhya Pradesh and to the outskirts of Delhi. Of these, 950 units were donated to households in the Kabadi Bazar, Dehradun, through Aasra Foundation.
"This particular area had no electricity for most part of the day. When I saw the joy on people's faces when their houses were illuminated, I felt on top of the world. No feeling can come close to it," smiles the 18-year-old.
Amit Balodi of Aasra Foundation says that many in the slums of Kabadi Bazaar didn't have access to electricity and these bulbs have been of great help to them.
"Many of these labourers live in slums and these bulbs have been very useful to them at night. They charge them during the day and use them at night. It greatly helps in energy conservation too," says Amit.
Uday won the Diana Award 2023, which is set up in memory of the late Princess of Wales, and honours 'outstanding young people selflessly creating positive social change'.
Starting with making the bulbs on his terrace, he now outsources manufacturing. He wants to continue illuminating more households in rural areas and wants to make a tubelight using the same design.
"I want to make a tubelight that will help factories located in rural areas. This will help them save cost and decrease inverter usage," he adds.
Uday wishes to bring light to as many households as he can in the coming years.
(Edited by Padmashree Pande)
Sources
We bring stories straight from the heart of India, to inspire millions and create a wave of impact. Our positive movement is growing bigger everyday, and we would love for you to join it.
Please contribute whatever you can, every little penny helps our team in bringing you more stories that support dreams and spread hope.
Tell Us More