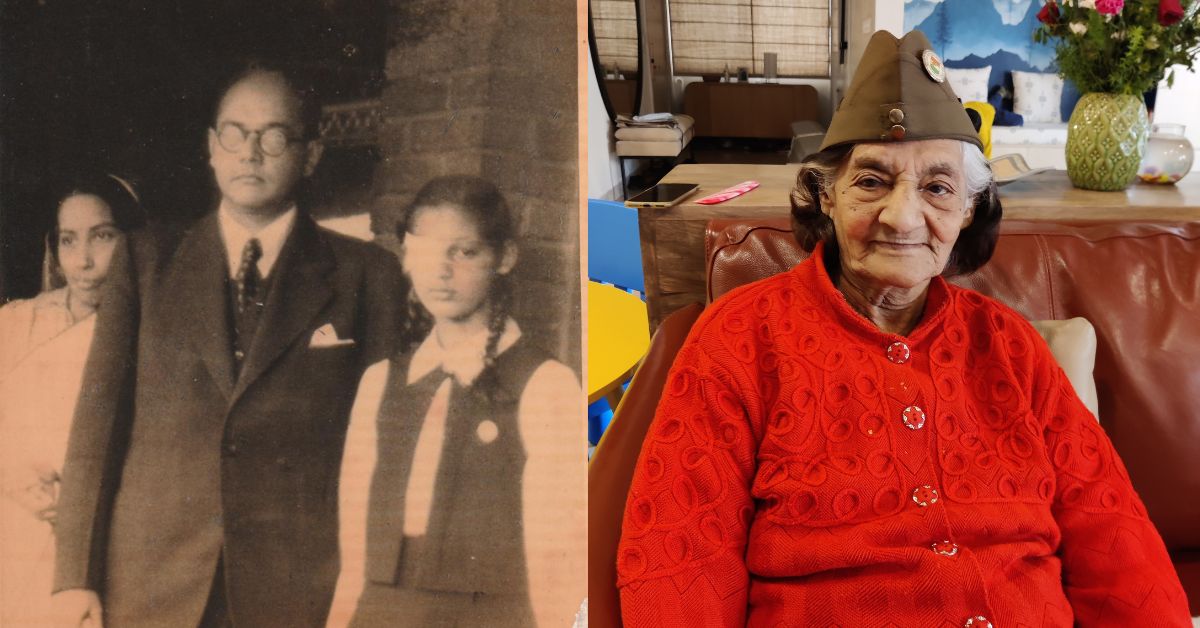 Inspired by Netaji Bose, Asha Sahay was 17 when she joined INA's Rani of Jhansi regiment and fought for Indian independence. Her great-granddaughter-in-law, Tanvi Srivastava, has documented her incredible story in the book 'The War Diary of Asha-san'.
In 1943, when Netaji Subhas Chandra Bose managed to reach Japan in a submarine via Germany to lead the freedom movement in East Asia, a young, skinny teenager went to him to express her decision of helping him fight for India's freedom.
Seeing the 15-year-old, Netaji convinced the girl that she was too young to join the regiment. Two years later, the headstrong teenager was again standing in front of him demanding to let her join the force.
Raised in Japan amid the bombings during World War II, she never feared a war. Impressed by her resolve, Netaji welcomed her to join the newly-formed women regiment that was made with the aim of overthrowing the British Raj in colonial India with the assistance of the Japanese.
After rigorous training, the girl became a lieutenant of the Rani of Jhansi Regiment of the Indian National Army.
Her name is Bharati 'Asha' Sahay Choudhry.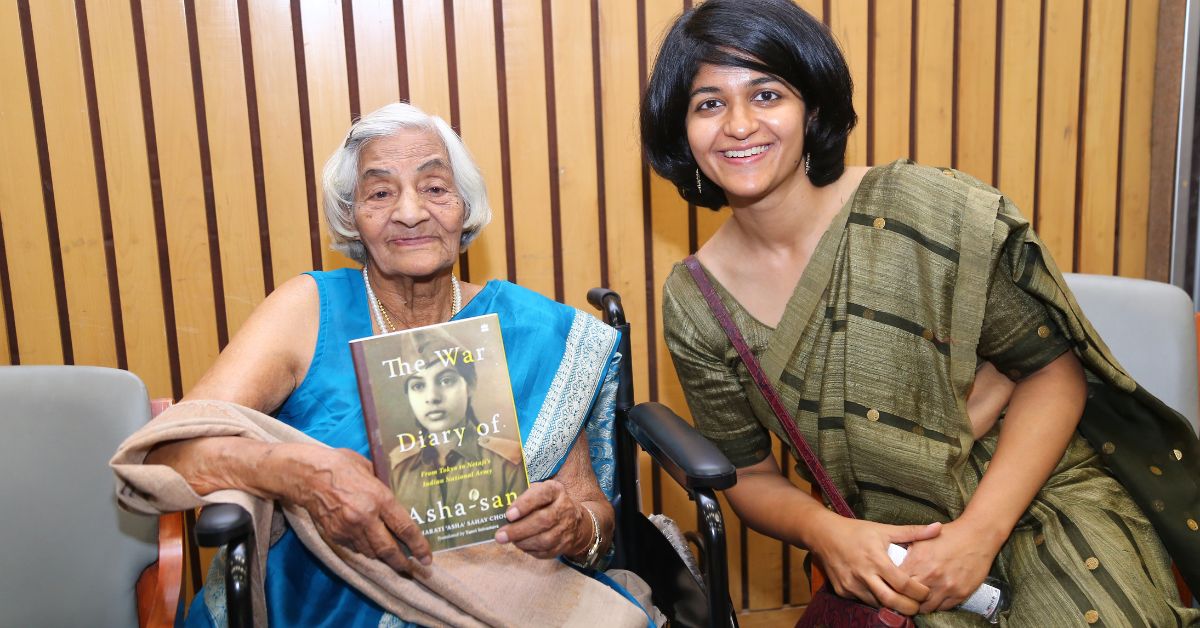 Now 95, Asha san (a title equivalent to Ms in Japanese) lives in Patna, Bihar. The experiences of her unusual life which she had jotted down on scraps of papers and letters became one of the most significant personal accounts of the Indian freedom movement.
Compiled into a diary which was later published in 1992, the original Hindi book is now translated into English for the first time by her granddaughter-in-law, Tanvi Srivastava.
Titled The War Diary of Asha-san, the book is a firsthand account of the young girl who grew up in the midst of war in Japan while being committed to the independence cause of her faraway homeland, India.
From learning Hindi to using machine guns
Born in 1928 in Kobe, Japan, to Indian freedom fighters Sati Sen and Anand Mohan Sahay — who met during the Non-Cooperation Movement — the impulse for freedom came naturally to her.
Her mother was Chittaranjan Das' niece, the freedom fighter popularly known as Deshbandhu. Amid British retribution, the family fled to Japan in the 1920s. Around the same time, her mother embarked on a difficult journey to India to meet Bose and convey her husband's plan to get him to Japan to lead the freedom movement in East Asia.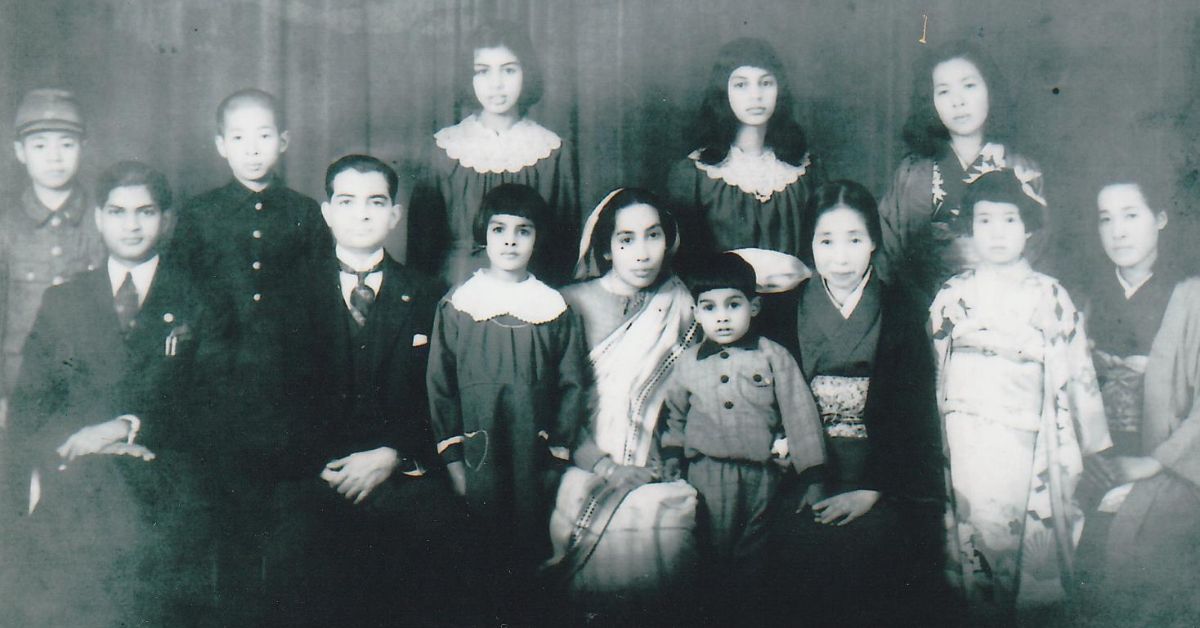 "It was not easy to communicate with each other then. They used to write messages on very thin rice papers, stitch them into blankets, and with the help of shipmen, it would be sent to Netaji," Tanvi tells The Better India.
While her parents remained dedicated to the freedom movement, Asha continued her schooling in Showa University at Tokyo. She discontinued her education after joining the Rani Jhansi regiment at the age of 17. From Tokyo, she went to the training camp in Bangkok without any proper channels of transport due to the ongoing war.
Despite language being a barrier as Asha grew up speaking Japanese, she made friends at the regiment. The story becomes humorous and thrilling when she writes about learning Hindi and firing a machine gun.
In her book, she writes, "To be honest, anything, including a bomb falling on my head will be easier than learning how to write Hindi." In fact when she was offered makki ki roti by an Indian family, she thought it was a chapati (flatbread) made of flies!
Tanvi adds, "In Bangkok, she was trained to use machine guns, how to hold and fire pistols at the enemy, learn the tactics of guerilla warfare, and how to drive a truck. She discovered what it means to be a patriot fighting for the liberation of a country she has no memories of but carries deep in her heart."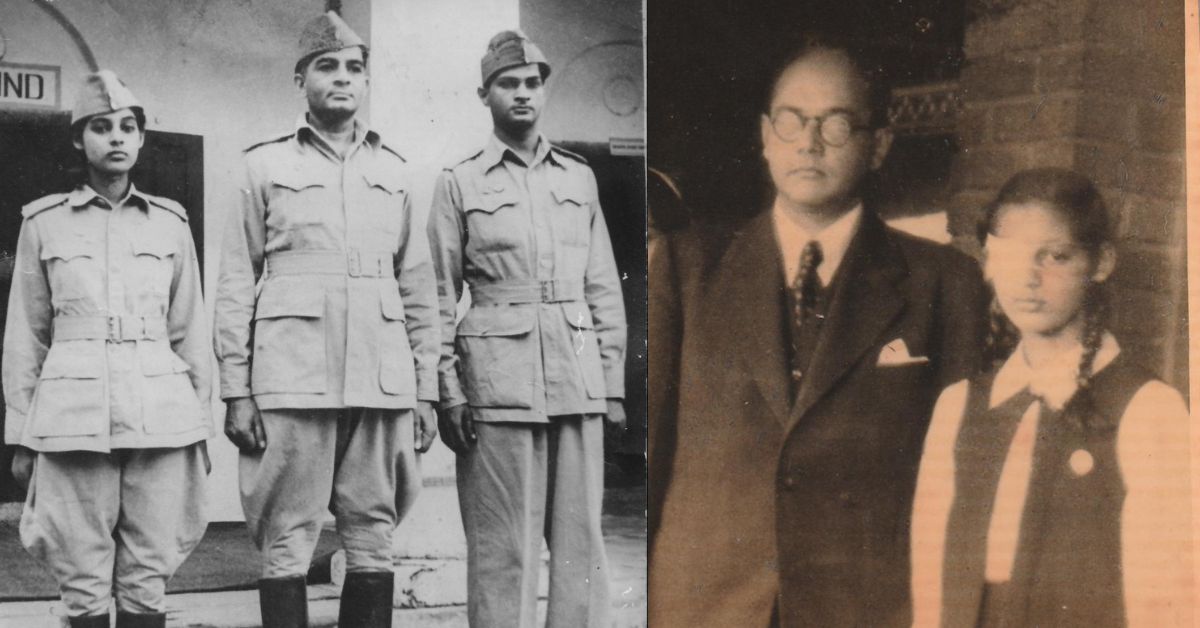 Kadam Kadam Badhaye Ja …
Soon after her training, Asha, along with her regiment, set out on foot to march from Bangkok to the far off Burma (present-day Myanmar) in 1945. Amid bombings, the women's armed force remained adamant as they sang 'Kadam Kadam Badhaye Ja' – the regimental quick march of the Indian National Army.
When the regiment managed to reach the banks of the Irrawaddy River — Myanmar's largest river and most important commercial waterway — it was flooded. This made it impossible for them to cross the river and join the major INA army on the other side.
So, the regiment set their camps on the bank. However, they were attacked by the British and put behind bars for over a month. "They were forced to retreat to Bangkok. While all the other women went back to their homes, dadi (grandma) had nowhere to go. At that point, her father, who was out on a secret mission, was put in a Singapore jail. At the same time, the news of the atomic bombings in Japan surfaced," she adds.
In August 1945, Hiroshima and Nagasaki were bombed with nuclear weapons and the Japanese forces were forced to surrender. Two weeks later, on 18 August 1945, the plane carrying Netaji, who was on his way to Tokyo, crashed. This came as a defeat for the Indian National Army.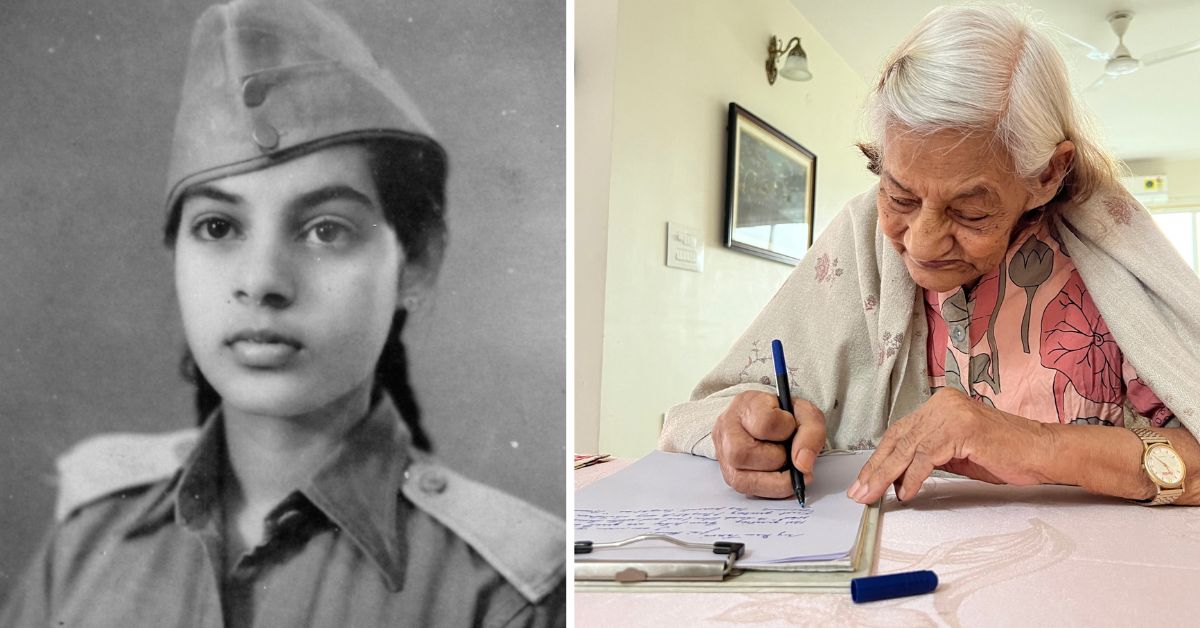 A year later, Asha and her father were given a safe passage to India and they were reunited with Sati in 1947 when India was freed from British rule.
"We can never forget the moment our country was freed from the British Raj. I would like younger generations to understand the hardships behind the freedom movement. Be a real Indian who never surrenders to the forces of any other country. If anyone says anything against your country, be brave enough to stand for it and correct them," Asha san tells The Better India in her frail voice.
In India, Asha restarted her education and got married in 1949. While she engaged herself in volunteer works, her contribution, like many other women freedom fighters, Tanvi believes, remained unknown.
"After Netaji's death, most of the records were destroyed. So, not many know the contribution of the INA and this young girl in the Indian freedom movement in East Asia. It was only after INA members came to India that Indian citizens got to know about the women's regiment in Japan and how these women fought for freedom. We only know about a handful of female freedom fighters despite them being at the forefront of the freedom struggle," she adds.
"When you read such personal stories of war, it makes you understand what people went through and you don't take a country, that was nurtured by the sacrifices of people, for granted. Her story is inspirational for young women. For dadi, it was only in the last 10 years that people started giving her recognition. This book has gotten some attention to her story," says Tanvi.
She even went the extra mile to collate various photographs and letters written in classic Japanese language and the INA archives to put together the book.
At Tanvi's home in Bengaluru, the bedtime stories are centered around Asha's role in the freedom movement. Her children take pride in singing Kadam Kadam Badhaye Ja.
Edited by Padmashree Pande. All photos: Tanvi Srivastava.
Tell Us More
We bring stories straight from the heart of India, to inspire millions and create a wave of impact. Our positive movement is growing bigger everyday, and we would love for you to join it.
Please contribute whatever you can, every little penny helps our team in bringing you more stories that support dreams and spread hope.