When 11 Congress presidents were jailed for violating the ban on Travancore State Congress, Accamma Cherian, known as 'Jhansi ki Rani of Travancore', fearlessly led the Kerala youth in a massive historic protest against the then Maharaja.
On 14 February 1909, Thomman Cherian and Annamma Karippaparambil welcomed their second daughter. They named her Accamma Cherian — a name that would later be etched in the history of the Indian freedom struggle.
On 23 October 1938, a 29-year-old Accamma stood bravely in front of the chief of the police stationed outside the Travancore palace. As he ordered his men to shoot the Congress protestors, she said, "I am the leader; shoot me first before you kill others." To this day, these words are recalled for the impact they made.
Now to connect the dots between her birth and the momentous day, let's start from the beginning.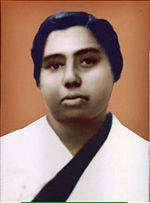 In pre-independent India, a leader is born
Born in a Nasrani family (an ancient Christian community) in Kanjirapally, Travancore, Accamma grew up and completed her BA in History from St Teresa's College in Ernakulam. Soon after in 1931, she started teaching at St Mary's English Medium School in Edakkara, where she would eventually be promoted to the role of the headmistress and serve for six years.
It was in February 1938 that Accamma joined the Travancore State Congress.
But within a few months, on 26 August 1938, C P Ramaswami Aiyar, the Dewan of Travancore, banned the State Congress after the people started pressing for a responsible government. This gave rise to a civil disobedience movement, during which Congress leaders were arrested and jailed.
Despite the hurdles, Congress continued to function under new presidentships, but one after another, each new president was put behind bars. The 11th Travancore State Congress president nominated Accamma to replace him before his arrest.
In her autobiography, Jeevitham: Oru Samaram (Life: A Struggle), she writes, "I was aware of the seriousness of the assignment and knew what the consequences could be, yet I volunteered to do the job."
Under her leadership, Congress sent word and united the youth from every locality in Kerala. The plan was to disrupt the Maharaja's birthday celebrations and raise their voice against his dictatorial rule. So, on October 23, 1938, volunteers thronged the streets and the Thampanoor Railway Station ground filled up with protestors.
"Not hundreds but tens of thousands wearing white Khaddar Jubbahs and still whiter Gandhi caps were surging forward in massive waves…Accamma Cherian was leading that white sea, standing in an open jeep, dressed in khaddar and a Gandhi cap, like Goddess Durga crushing beneath her feet evil and injustice; her hair played in the wind like black flags hoisted against autocracy," said E M Kovoor while describing this historical protest that was a first of its kind in Kerala.
From there, Accamma started towards the Royal Palace to present the people's memorandum to the King. The protest saw immense resistance and hurdles, but she boldly stood her ground. When the chief of police Colonel Watson tried to order his men to shoot the protestors, her valiant words compelled him to withdraw. And finally, as a result of the massive protest, the government gave in and lifted the ban on the State Congress. They also agreed to release the arrested party leaders.
When Mahatma Gandhi heard of this incident, he called Accamma "the Jhansi Rani of Travancore", which caught on.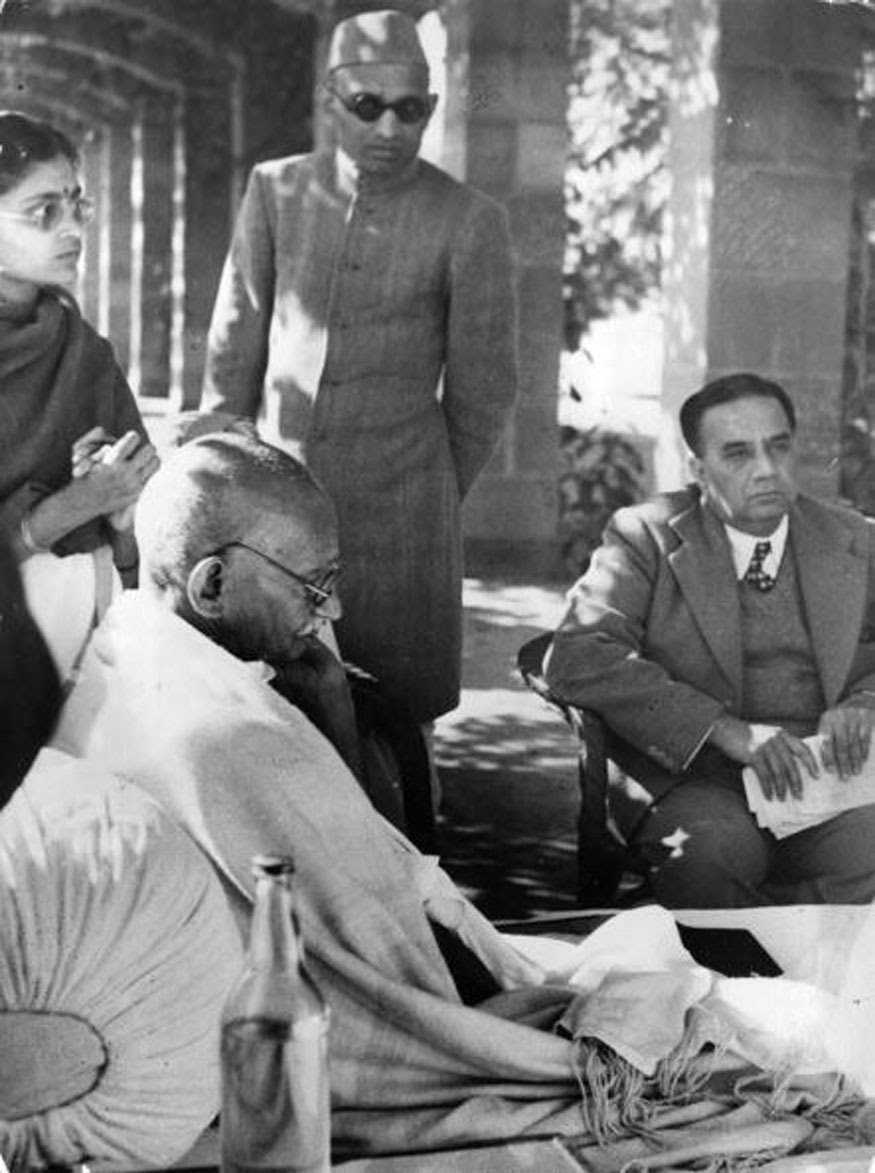 The work that followed the victory
After this momentous win, she went on to organise a female volunteer corps called Desasevika Sangh. She travelled extensively with a mission to encourage women volunteers to join the local Congress bodies as members. Her efforts bore fruits.
Then, on 24 December 1939, she was arrested for her participation in the State Congress' first annual conference. She spent a year in prison where she was verbally abused, tortured and harassed. But, after she completed her sentence, she joined the State Congress as a full-time worker and eventually became the president.
But that wouldn't be the last time Accamma spent time in jail. She was again put behind bars for her support of the Indian National Congress' Quit India Resolution. And again for resisting Dewan's mission for an independent Travancore.
In 1947, she was elected to the Travancore Legislative Assembly from her birthplace. But she had to resign from Congress when she was denied a ticket. She then contested independently from Muvattupuzha. But in 1950, she took a step back from politics due to conflicting schools of thought.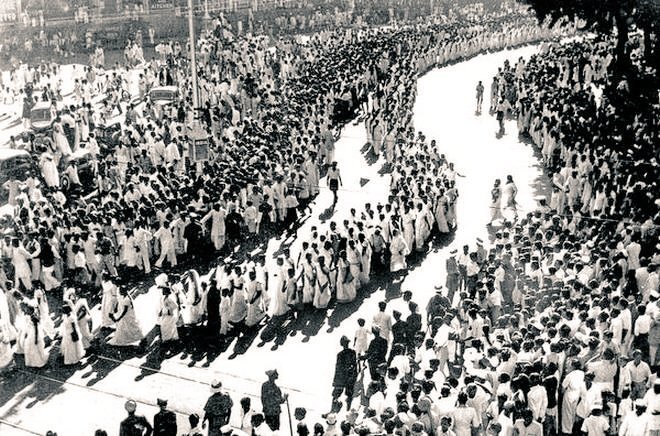 The denied opportunity for a deserved role
In 1951, Accamma married fellow freedom fighter V V Varkey Mannamplackal, who was a member of the Travancore Cochin Legislative Assembly. Soon, she gave birth to a son, George V Varkey.
But, the fight in her was not yet over. In 1967, she again contested the assembly election from Kanjirapally but did not win. She was never able to stand for an election after this defeat.
In her autobiography, Accamma writes about how the Congress party refused to recognise her role in the freedom struggle after India became independent. Dedicated women like her were not considered for important party roles and were rather offered local positions, she noted.
The courageous freedom fighter writes about this in her autobiography, "Shakespeare has said that the world is a stage and that all the men and women merely players; but to me, this life is a long protest — protest against conservatism, meaningless rituals, societal injustice, gender discrimination, against anything that is dishonest, unjust…when I see anything like this, I turn blind, I even forget who I am fighting…"
She eventually settled to become a member of the Freedom Fighters' Pension Advisory Board, and a strong, fearless freedom fighter's heroic tale was lost in the chaos. She passed away on 5 May 1982 and is now recognised posthumously as an 'Unsung Hero of India's Freedom Struggle' by the government.
(Edited by Divya Sethu)
Sources:
We bring stories straight from the heart of India, to inspire millions and create a wave of impact. Our positive movement is growing bigger everyday, and we would love for you to join it.
Please contribute whatever you can, every little penny helps our team in bringing you more stories that support dreams and spread hope.