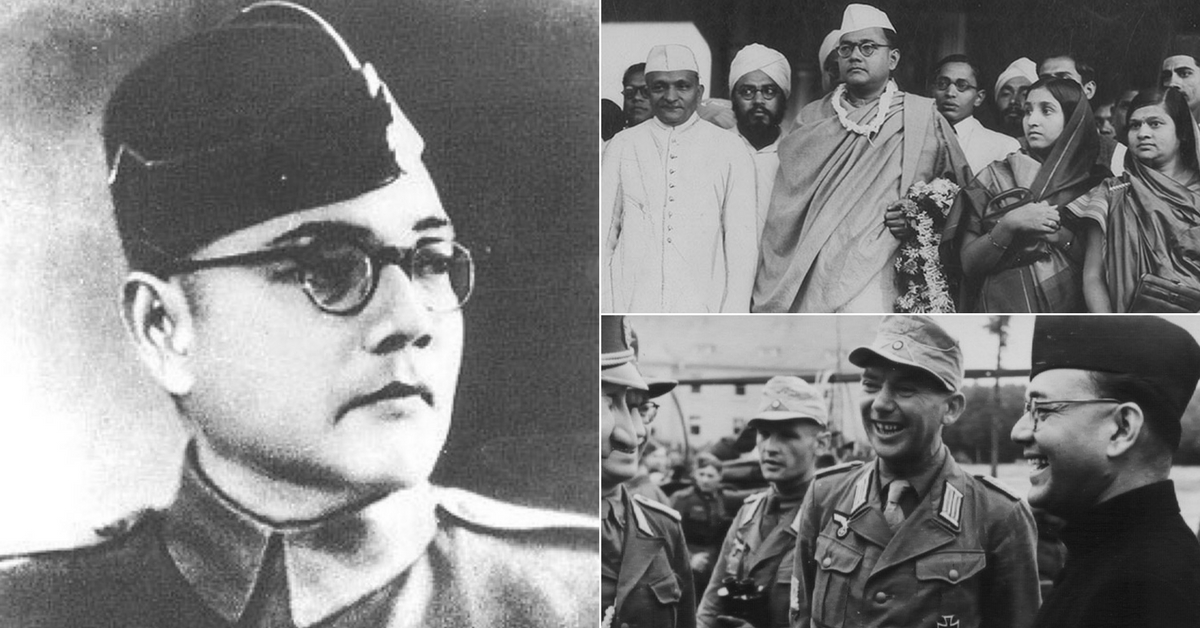 Here are some of the theories that have surfaced and resurfaced about Netaji Subhas Chandra Bose and the mystery of his alleged death.
"Tum Mujhe Khoon Do, Main Tumhe Azadi Dunga"
(Give me blood, and I shall give you freedom.)
Netaji's voice resounded, loud and clear, at a rally full of Indians in Burma on 4 July 1944, to motivate and urge members of the Indian National Army to join him in his fight against the British Raj.
While his contribution as one of the most prominent heroes of the Indian National freedom struggle and driving force behind the Indian National army is undoubtedly a saga to be narrated for generations to come, the freedom fighter's final days has been a major source of debate over the years.
Today we look at some of these death theories of the legend who fascinated us through his life, and continued to pique our curiosity long after his death.
Here are some of the theories that have surfaced and resurfaced about Netaji Subhas Chandra Bose and the mystery of his alleged death.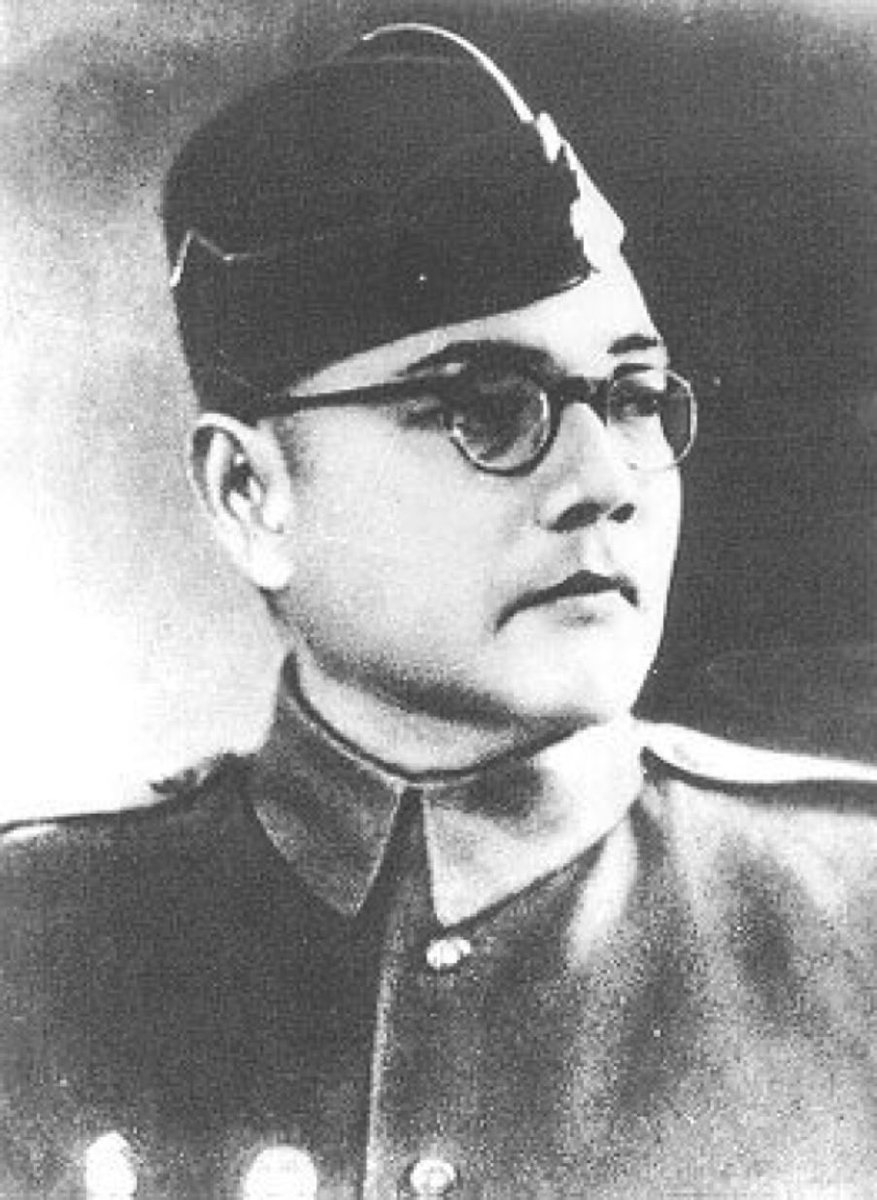 The verified story has the freedom fighter dying on August 18, 1945, after his overloaded plane crashed in Japanese-ruled Formosa (now Taiwan).
The passengers aboard the flight were perturbed by a loud sound. The mechanics reported seeing something fall off the plane – presumed to be either the portside engine and the propeller or some parts of it. It wasn't long until the plane crashed – exploding into flames. While Bose's assistant Habibur Rahman fell unconscious for a while, Netaji allegedly wasn't fatally hurt but completely soaked in gasoline.
Once Rahman was conscious, the duo decided to leave by the rear door. But they found hat exit blocked by luggage. Left with no choice, they ran through the flames at the front exit to escape.
It was at the time, ground staff approaching the plane to help, saw two figures running towards them. One man had turned into a human torch.
Needless to say, it was Netaji, whose fuel-soaked clothes caught fire. Though Rahman, assisted by the others, tried to douse the fire, they noticed that Netaji had suffered third-degree burns.
Historian Joyce Chapman Lebra writes that a truck which was utilised as an ambulance rushed Netaji and other injured passengers to the Nanmon Military Hospital, where Dr Taneyoshi Yoshimi, the surgeon-in-charge attended to Netaji at 3 PM. After witnessing his burns and assessing his situation, Dr Yoshimi doubted he would live.
Despite doing everything in their power to treat him, Netaji slipped into a coma and is reported to have died a few hours later, between 9 and 10 PM.
The body was cremated in the main Taihoku crematorium two days later on 20 August 1945, and the Japanese news agency Domei announced his death three days later.
The ashes were carried by a Japanese officer, Lieutenant Tatsuo Hayashida to Tokyo on 7 September and handed over to the president of the Tokyo Indian Independence League, Rama Murti. A memorial service was held in his honour on 14 September, post which the ashes were given to the priest of the Renkōji Temple of Nichiren Buddhism in Tokyo, where they continue to remain.
But this widely accepted story was refuted by Netaji's followers, who believed that Netaji survived the crash and lived with a secret identity till he grew old.
One of the theories claimed the entire plane crash was a well-thought-of theory floated by the Japanese to help Netaji escape to the Soviet Union. This theory was proposed by Retd Major Gen GD Bakshi in his book, Bose: The Indian Samurai – Netaji and the INA Military Assessment.
He claimed that Netaji set up an Azad Hind Government embassy in Russia with the help of the then Soviet Ambassador to Tokyo, Jacob Malik. The Retired General claims that Netaji then made three radio broadcasts from Siberia, which unveiled to the British the truth of his successful escape to the Soviet Union.
Furious, the British then plotted against Netaji, getting permission from Soviet authorities to interrogate him. And it was during this interrogation that, Bakshi alleges, Bose was tortured to death.
Even Netaji's lieutenants claimed that they never saw a body or photographs of him while being treated or post his death.
Another major theory about why soldiers serving in the INA refused to believe his death in the plane crash is attributed to Netaji's senior officer JR Bhonsle.
Bhonsle was originally a British officer who joined the INA after the Japanese took him prisoner in Singapore. A little while later, apparently uncomfortable with Japan, he turned into a British agent. But Bose became aware of this later on, and so never allowed Bhonsle to know what his plans.
So when the Japanese delegation visited Bhonsle on 19 August 1945, to break the news of Netaji's death, he responded by telling them Bose had not died, but his disappearance had been covered up.
It is also alleged that Mahatma Gandhi was sceptical about the air crash until he met a survivor of the crash – Netaji's assistant Habibur Rahman – and was convinced otherwise.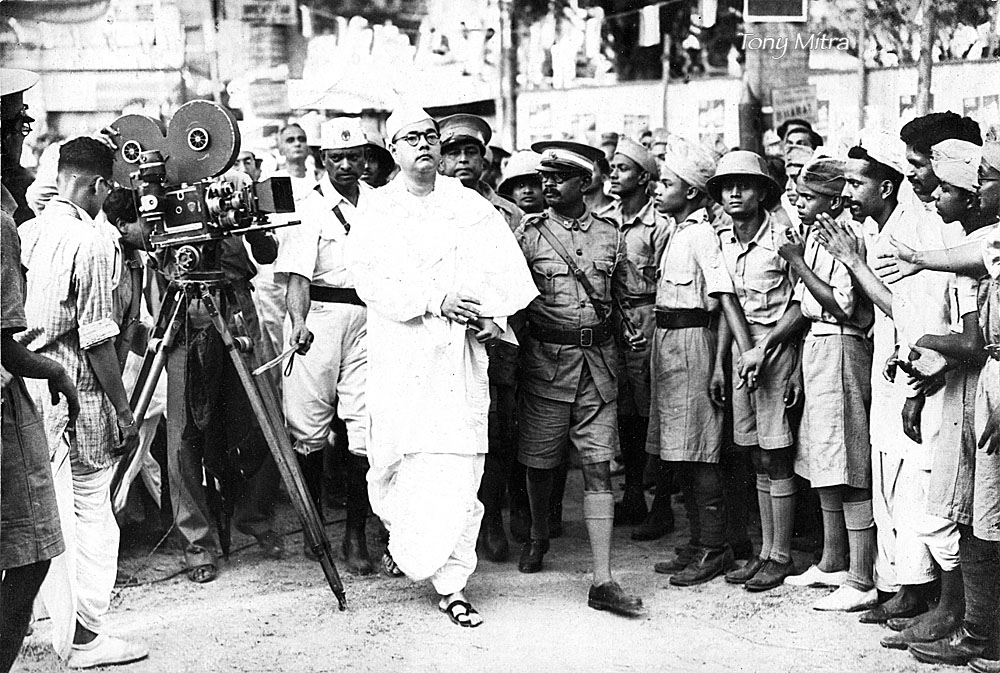 ---
Read more: The Fascinating Tale of Subhash Chandra Bose's Secret Submarine Journey from Germany to Japan
---
For years after that, multiple stories of Netaji's sightings continued to make the rounds. One such sighting was narrated by Lakshmi Swaminathan, later known as Lakshmi Sahgal, of the all-female Rani of Jhansi regiment of the INA, who said she thought Netaji was in China in spring 1946.
While some continued to believe Netaji was preparing for a final march in Delhi, another man claimed he met Netaji in a third-class compartment of the Bombay express on a Thursday.
But of the lot, the most bizarre theories that made the rounds continued to be the ones in the 50s and 60s, where stories claimed Netaji became a sadhu.
Historian Leonard A. Gordon writes about some associates of Bose, who formed an organization, the Subhasbadi Janata, which published claims like Netaji was alive and had attended Gandhiji's cremation in Delhi in early February 1948 and became a yogi at a Shiva temple in Bareilly.
Bose allegedly practised herbal medicine and developed cures for tuberculosis and established the Shaulmari Ashram in 1959 taking the religious name Srimat Saradanandaji.
The real sadhu of Shaulmari continued to deny he was Netaji till he died in 1977.
Many doctored photographs of an ageing Netaji being in the Soviet Union or China continued to surface well until the 80s.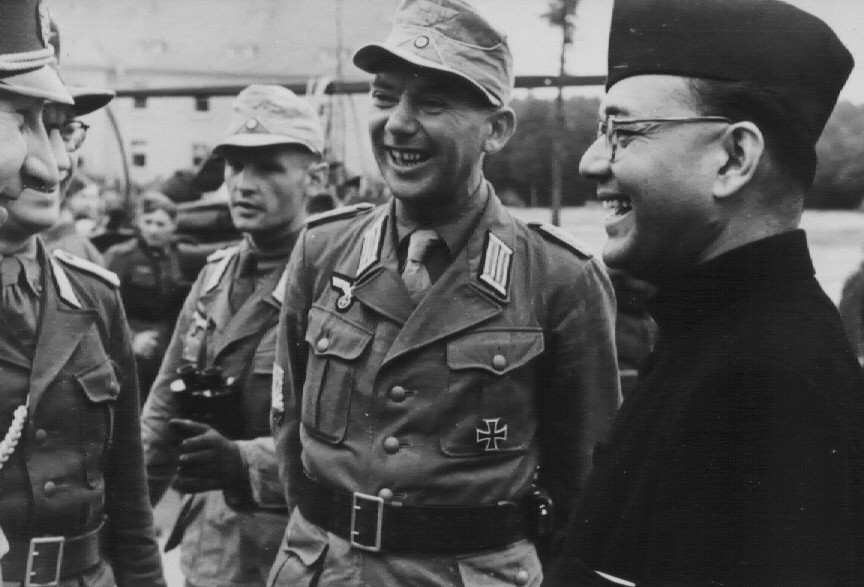 While one photograph showed him in Beijing parading with the Chinese Red Army, another rumoured him to be in a Soviet Gulag.
Of the modern theories, the one that garnered wide public attention – only to be proven false – was when a retired judge, appointed by the Indian Government in 1999 to undertake an enquiry into Netaji's death, brought attention to the infamous 'Gumnami Baba' from the town of Faizabad in Uttar Pradesh aka by the religious name, 'Bhagwanji.'
Historian Sugata Bose writes, "In October 2002, he (the judge) sent letters to members of the Bose family asking them to donate one millilitre of blood for a DNA match with "one Gumnami Baba," who "some persons" had claimed was "none other than Netaji Subhas Chandra Bose. The evidence naturally did not support this bizarre theory."
As historian Joyce Chapman Lebra sums up the legends about Bose death, she writes, "Stories persist that Netaji has become a sannyasi (holy man) and has been seen in the Naga hill country of Assam; that he was a member of a Mongolian trade delegation in Peking; that he lives in Russia; that he is in the Chinese Army. … Pictures have been produced to prove that Netaji is still alive. Bose's family have announced at times that he is in hiding and will return to India when the time is right. In February 1966, Suresh Chandra Bose announced in the press that his brother would return in March. To date, however, Bose has not reappeared to contradict the evidence that he died in the crash on Taiwan. But the myth lives on."
Like this story? Or have something to share?
Write to us: contact@thebetterindia.com
Connect with us on Facebook and Twitter.
NEW: Click here to get positive news on WhatsApp!
We bring stories straight from the heart of India, to inspire millions and create a wave of impact. Our positive movement is growing bigger everyday, and we would love for you to join it.
Please contribute whatever you can, every little penny helps our team in bringing you more stories that support dreams and spread hope.