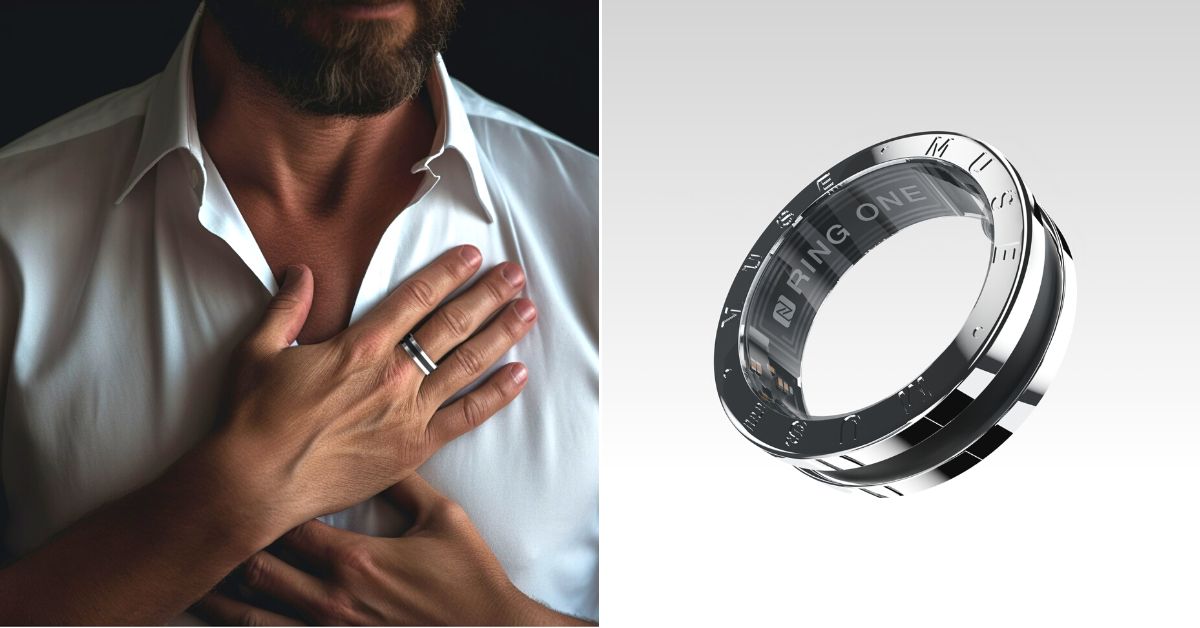 Inspired by COVID-19, the founders of Muse Wearables came up with an innovative way to make payments contactless while tracking health. Called Ring One, it is the first such device made entirely in India.
Muse Wearables, a technology startup born out of the IIT Madras Incubation Cell, has developed a smart ring weighing just five grams — which is capable of performing advanced health tracking, contactless payments (NFC payments), and cuffless blood pressure management.
Called Ring One, the founders of Muse Wearables claim that it is the "world's first smart ring to offer NFC payments and health tracking in the smallest and most comfortable form factor".
Speaking to The Better India, KLN Sai Prasanth, co-founder and CEO of Conzumex Industries — which operates the Muse Wearables brand — claims, "While there are health-focused rings like Oura in the USA or Ultrahuman, boAt, etc in India, none currently offer the combined functionality of NFC payments and health tracking in a single compact ring. Also, most rings don't offer clinical-grade accuracy for monitoring most vitals and none of them offer cuffless BP management on a ring form factor. This combination is typically found in smartwatches like Apple Watch, Galaxy Watch or Garmin where space isn't a constraint."
"What sets Ring One apart is this combination of NFC Payments and advanced health tracking in a form factor that's just 3.2 mm thick and 7.6 mm wide and weighs less than five grams, making it the smallest and most comfortable wearable to offer this convenience and functionality to users. Moreover Ring One is the first smart ring in the world to offer cuffless BP management and continuous monitoring of many vitals with clinical grade accuracy," he adds.
Designed and manufactured in India, the Ring One has already entered mass production. And to facilitate that, Muse has teamed up with various contract manufacturers. Late last month, Muse launched the Ring One globally. In India, however, the product is set for launch later this month.
George Francis, CTO at Muse claims, "Ring One can measure six different vitals — heart rate, blood oxygen, temperature, respiratory rate, heart rate variability, and blood pressure. Trained with five million data points from over 4,000 people, Ring One offers clinical grade accuracy for health information."
"Ring One is also the first smart ring in the world to offer cuff less blood pressure measurement. It detects sleep and naps, analyses various sleep stages and gives personalised insights to help improve sleep. Ring One can also track your workouts and give you advanced metrics to optimise your fitness gains. It can measure the impact of your relaxation sessions and helps you with tailored insights to reduce your stress levels," he adds.
According to a recent press release issued by the startup, "Ring One [also] offers the convenience of 'tap to pay'."
"With a simple wave of the palm, Ring One can complete transactions with ease. Muse has partnered with some of the biggest payment networks, including Mastercard, VISA and Rupay, to make payments with the Ring accessible to everyone across the world. The payments will be live in India, USA, Canada, Europe, Australia, Singapore and UAE," the press release added.
Founded in 2015 by graduates from IIT Madras and NIT Warangal, Muse Wearables already makes payment-enabled hybrid smartwatches, health trackers, and Gtag, its glucose sensor. Based out of Bengaluru with registered offices in Chennai, USA, and Singapore, Muse currently caters to 30 countries by selling products through online platforms to consumers.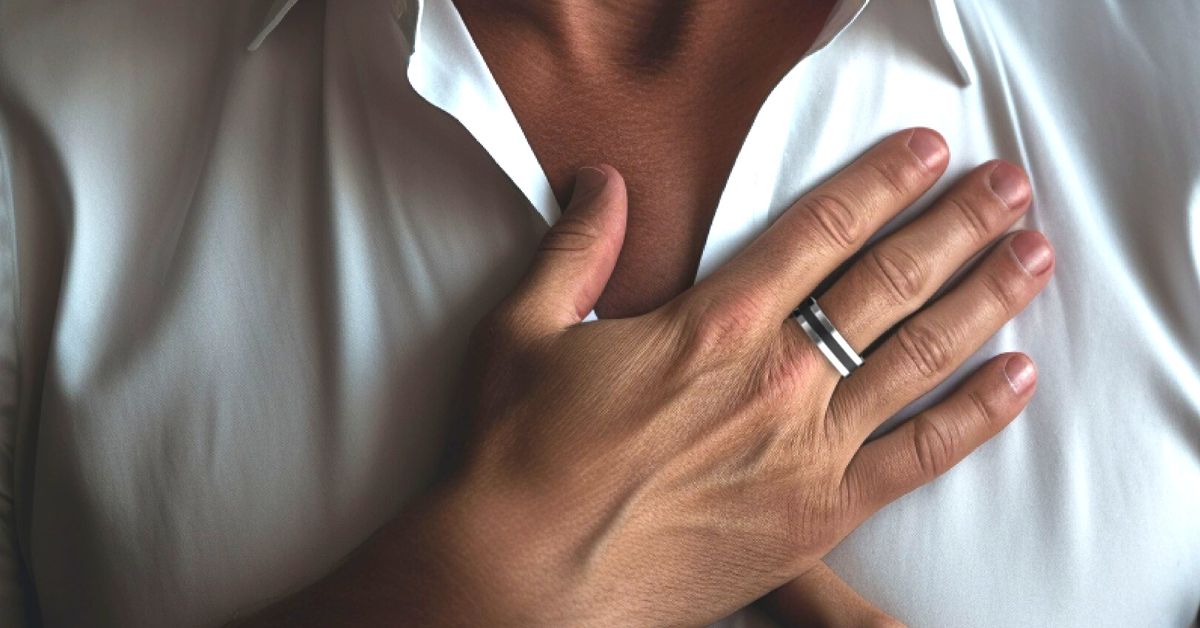 It's all in a finger
"In 2018, we launched our hybrid watch on Kickstarter and received a great response. But as we were ready to scale up manufacturing of this hybrid watch, COVID-19 happened. As a result, we had to temporarily stop operations and realised the need to pivot quickly," recalls Prasanth.
The onset of the pandemic in March 2020 brought silent hypoxia (low blood oxygen levels in the body), a leading cause of COVID-related deaths, into sharp focus. In the three-month lockdown which followed, Prasanth and his team were immersed in extensive research and development to develop a technology that could accurately capture low blood oxygen levels.
"Our mission was to engineer and design a precise sensor powered by leading-edge algorithms that could deliver nothing short of accurate results. In a whirlwind 90 days from design to production, we launched a comprehensive wrist-based health tracker in September 2020 even before industry leaders like Apple introduced wrist SpO2 monitoring," he claims.
"But we didn't stop there. At the peak of the second wave, we deployed our trackers on patients and were able to save some lives by generating alerts to provide timely oxygen support. We learnt that wearable technology can transform lives. We married the findings from our past two products and came up with the path-breaking Ring One," he adds.
In fact, Prasanth recalls a personal anecdote when he delivered Muse's very first hybrid watch to a customer. The customer mentioned to him that she would be very interested to see such features in a "much more sleek and comfortable form factor like a ring".
"That was the very first time I came across the idea," he recalls.
Prathyusha K, co-founder and COO, said, "Observing hundreds of users during the pandemic has imparted us with priceless insights, most notably that the wrist might not be the most optimal position to get accurate data. Also, many people were unable to wear the wrist tracker during sleep. We found that the finger is a more accurate location to get precise data."
According to Prasanth, the finger is considered a more accurate location to obtain precise health data. Explaining his reasons, he says, "This is because the finger experiences less interference from bones, tendons and muscles, resulting in a higher density of capillary action, which improves signal quality for health measurements. Also, the arteries carrying blood are situated closer to the finger and are surrounded by thinner, more uniform tissue compared to the wrist. This proximity to major blood vessels contributes to more accurate data."
"Moreover, rings offer a uniform fit across a wide range of people, unlike smartwatches, which can vary in tightness and positioning on the wrist. This variation can affect the accuracy of readings. This is why doctors measure heart rate or blood oxygen from the finger," he adds.
These reasons are supported by various studies, such as one published on PubMed Central, which found finger-based monitoring to offer improved signal quality. Another study on MDPI (a publisher of open-access scientific journals) highlighted the advantages of finger-based measurements for various health parameters.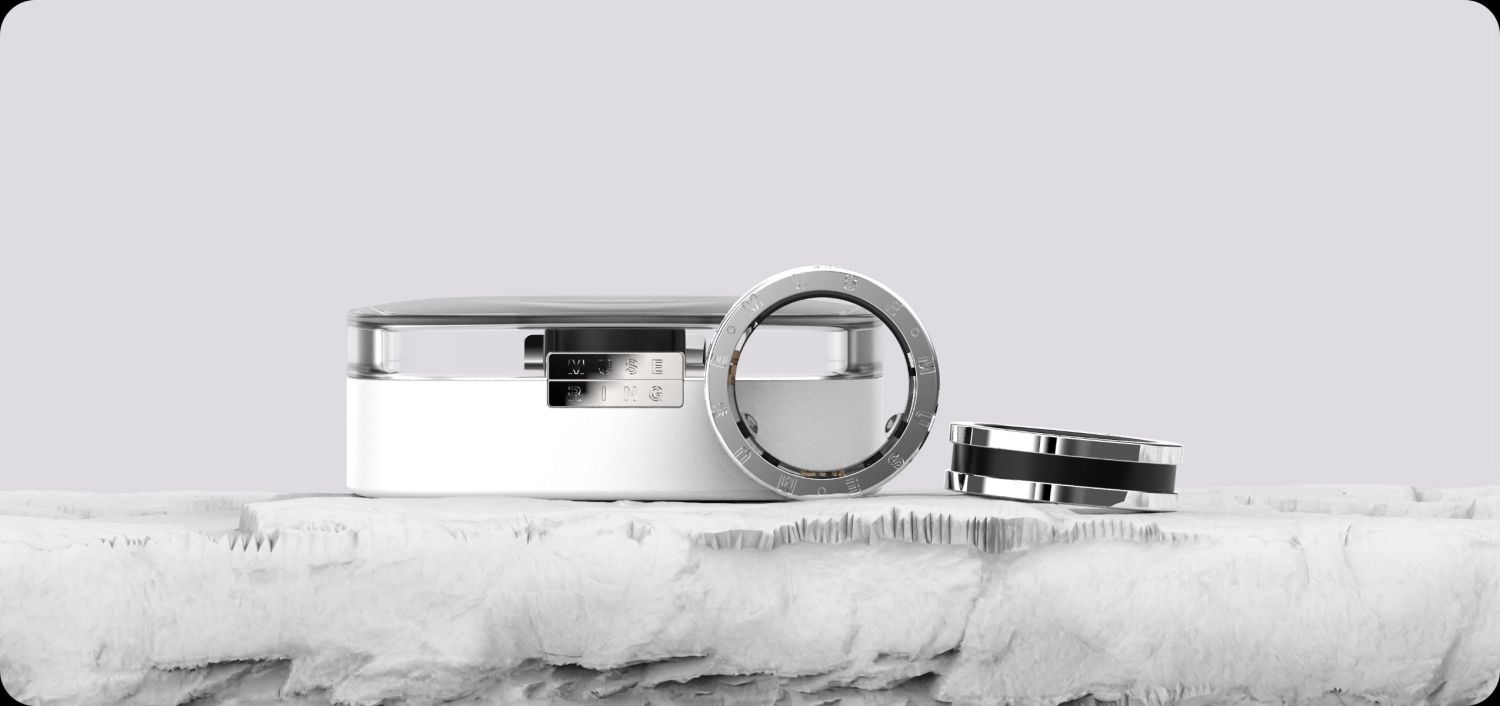 How does it work?
For advanced health tracking, Prasanth notes that Ring One employs LEDs that project light into your arteries and photo-detectors that capture the reflected light.
"The photo-detectors come with lenses with optimised curvature to enhance the light collected and ensure great signal quality. The properties of the reflected light change based on your blood flow. These changes are captured in the signal received by the photo-detectors. Ring One uses a total of six LEDs (green, red and IR) and two photo-detectors to give you accurate readings all through the day. Meanwhile, Ring One also captures your movement in six different axes using the 3D accelerometer and gyroscope. This ensures that you get accurate health vital measurements even when you are working out or are on the move," he explains.
In simple terms, Ring One observes your blood flow patterns using an optical sensor to track all your vitals like respiratory rate, SPO2 and BP, amongst others. It also uses a temperature sensor to measure your temperature changes all through the day.
For contactless payments, the user can enter their card details on the Muse app. These details are encrypted and sent securely to their ring's NFC chip. They can then tap the Ring across any PoS (point of sale) terminal to make a payment similar to a "tap to pay" payment done with cards.
However, to ensure that users can get the most out of the Ring One with minimal smartphone intervention, Muse has designed two key interfaces — Turn Wheel and Magic Glyph.
With the Turn Wheel, users can switch between different modes. For example, a simple turn to the left can start a workout mode and monitor their health while exercising without needing their phone. Likewise, users can enable payments with a quick turn to the right.
"It's like having a convenient and intuitive controller on your ring. It also helps add additional layers of security to your payments. You can use the turn wheel interface to lock the payments and enable them only when you want to ensure no phishing can happen," says Prasanth.
Meanwhile, the Magic Glyph interface is all about showing users the most important information at a glance. It lets them check things like the charging levels of the ring and case. Also, if a user ever misplaces their ring or case, they can use the Magic Glyph interface to locate them.
Made with Titanium grade 2 and Ceramic (Zirconia), this smart ring is lightweight yet robust. Going further, the inner layer of the ring is made with medical-grade epoxy to ensure users have a certain degree of comfort during wear. Also, the Ring One is water resistant up to 100 metres.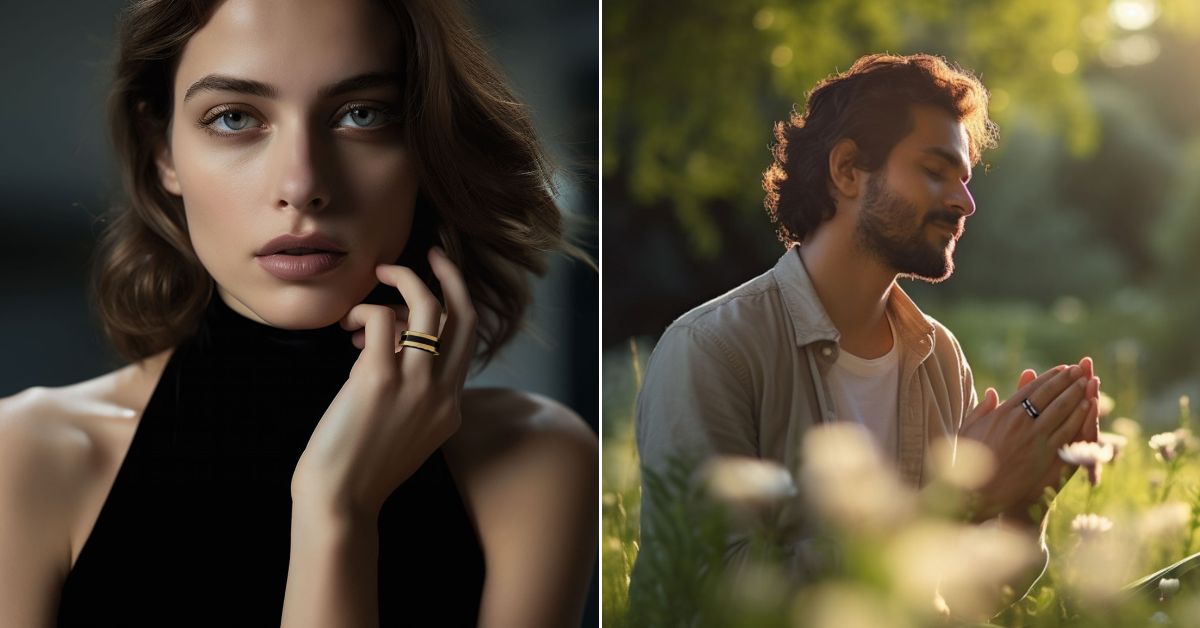 Looking ahead
Thus far, Muse has received funding in the amount of USD 2 million from entities like Keiretsu Forum Chennai, Lead Angels Network, Smart Sparks, Bhaskar Rao (Chairman of Kims hospitals), and even SS Rajamouli, the director of the film RRR, amongst others.
Moving ahead, their goal remains to create "unique products that stand out to challenge the incumbent tech companies and to be at the forefront of change by creating world-class technology here."
"Our commitment to designing and manufacturing in India is not just a step for now but an investment in the future. It allows us to develop cutting-edge capabilities for end-to-end product development, positioning India at the forefront of next-generation tech products," says Prasanth.
(Edited by Pranita Bhat; Images courtesy Muse Wearables)
Tell Us More
We bring stories straight from the heart of India, to inspire millions and create a wave of impact. Our positive movement is growing bigger everyday, and we would love for you to join it.
Please contribute whatever you can, every little penny helps our team in bringing you more stories that support dreams and spread hope.