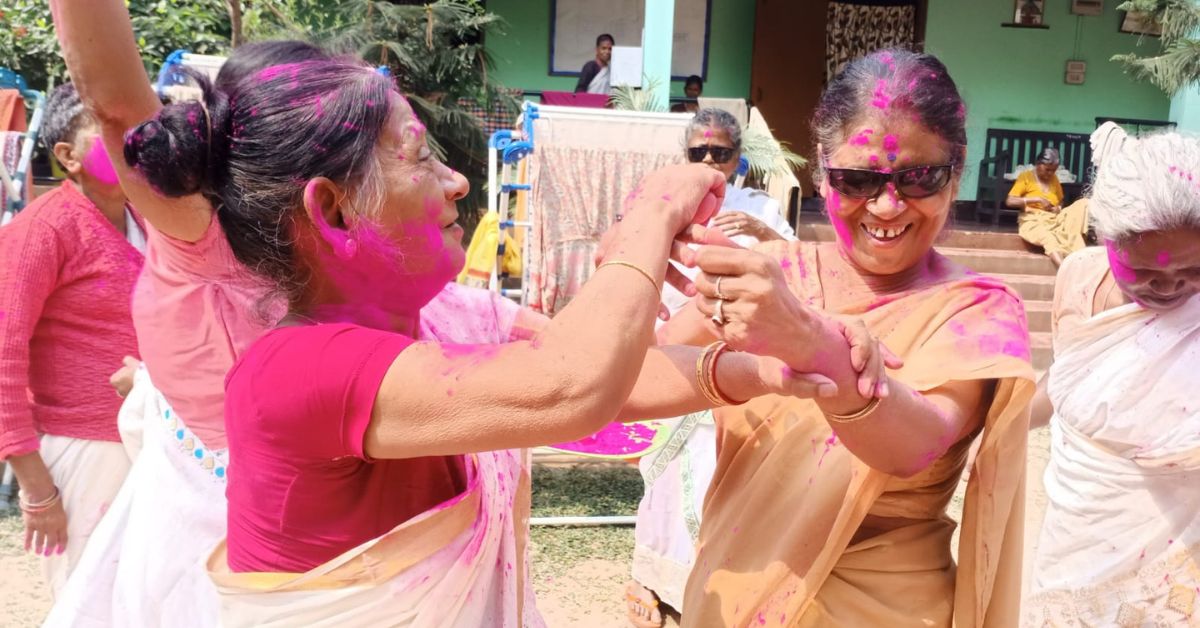 AC Barua, a retired Indian Air Force officer, founded 'Seneh' a shelter home for poor and abandoned women in Guwahati, Assam. He has rescued over 60 women so far, providing them with food, shelter and medical aid.
Captain AC Barua, hailing from the Jorhat district of Assam, was born and raised in a humble environment. Having dedicated over three decades of his life to serving in the Indian Air Force, he eagerly awaited the rewards of retirement.
But little did he know that his perspective on 'life after retirement' would change drastically in 2007 when Assam was struck by a devastating flood.
During the rescue efforts, Barua encountered a distressed mother in her 80s and her disabled son trapped inside their collapsing house. "Her eyes still haunt me. She had nowhere to go but to stay inside their collapsing home. We helped them to come out of the house and I decided to come back with help to relocate them. But when I did, she was nowhere to be found," tells the 80-year-old to The Better India.
Overwhelmed by feelings of remorse, despair, and powerlessness, Barua made the decision to establish a sanctuary for abandoned women. So, in 2011, he started an organisation called 'Seneh' with this purpose. Since then, he has provided assistance to 60 women through this initiative.
"Most of these women are found abandoned and starving on the streets. We bring them to our shelter and try to reach their families. If the family refuses to take them back, we give them shelter for the rest of their lives," he claims.
'A home for as long they live'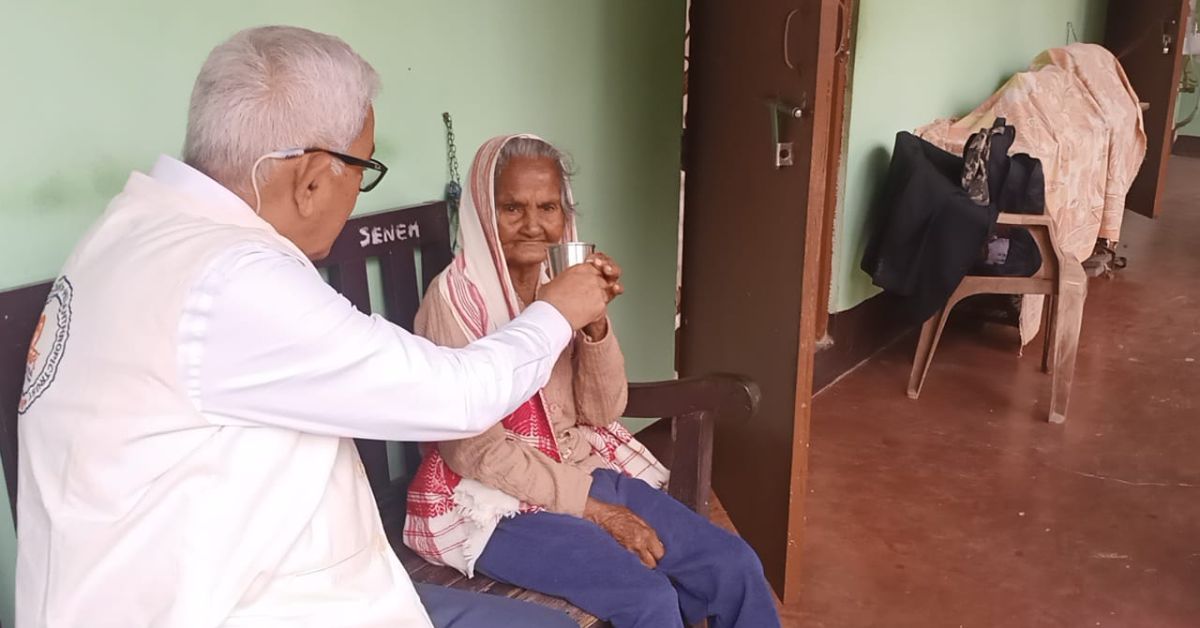 Fondly called 'deuta', which means father in Assamese, by the rescued women, Barua says he was unaware of the intensity of hardships that people face.
"I was raised in a decent home and did not see much struggle. When I went on the rescue operation, it opened my eyes. Before that, I was blissfully unaware of how poor people in Assam are and how much support they need," he shares.
Before laying the foundation of Seneh, Barua was an Indian Air Force officer with awards and accolades. "I was doing quite well in my posting. I was a captain, and my work was appreciated by the government. When I retired, I still had the vigour to do something else," he says.
So, I decided to start a cargo business in Delhi with my close friend. We shipped cargo from one place to another using airways. Our business was flourishing, but after seven years, my partner died of a heart attack. I did not wish to continue without him and decided to close it," he says.
Barua was already a member of the Assam Educational and Cultural Trust in Delhi, and after shutting down his cargo business, he was offered a unique opportunity.
"I was elected as the president of the association, and I felt elated to hold such a position and accepted the opportunity," he says. But that's when a flood hit parts of Assam, and he visited a small village as part of the rescue team.
"I was there with clothes and food for the suffering people. It was there that I came across this woman, who must have been at least 85 years old. She was sitting beside her son who was lying on a cot. On inquiry, I found that the woman is a domestic worker and the son lost the use of his legs in an accident," he recalls.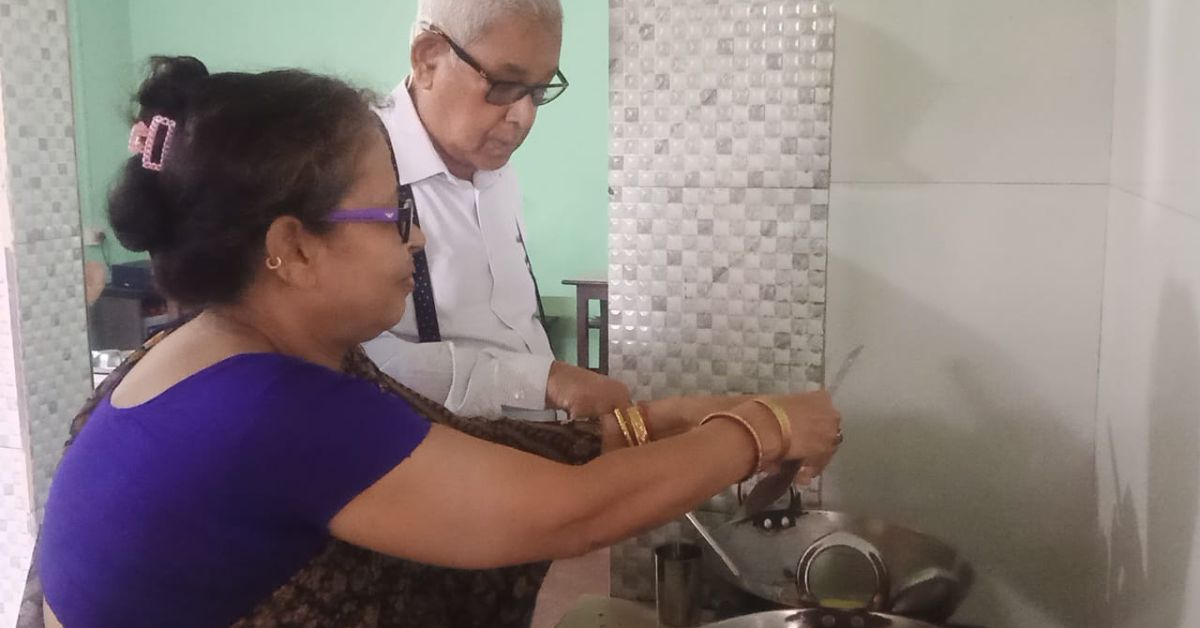 "Her eyes were the picture of absolute devastation. She could not carry her disabled son out of the collapsing house nor could she leave him behind," he says.
Barua says they helped the woman and her son get out of the collapsing house and decided to come back and find a more permanent place for the woman and his son. "When I returned, they were already gone. I can only hope that they found someplace to live. Her face still haunts me sometimes. I still think I could have done something," he says.
That was the day when Barua decided to build a permanent home for people like her. He founded Seneh in 2011 in Guwahati.
"With my business, I had earned quite some money and saved it up. I used that money to purchase land and built a home. Although it took me some time to establish Seneh by myself, I had promised myself to make the place feel like home for poor women," he says.
Father to 60+ women
Jutika, who has worked with Barua for the past seven years, explains how the organisation works.
"I met deuta seven years ago when I can across a homeless woman in a very bad condition. I knew about his organisation and asked for help. It felt like my responsibility to see the woman gets in touch with the right people, so I kept visiting her. I was astonished to see how her demeanour and health changed. He had taken her to the hospital, gotten her checked, and given her food and shelter," she says.
"I decided to work with him and have been for seven years now. Most of the women under our roof are from the streets, and we usually get phone calls with information from people. We visit the place and rescue the woman once we get the information. The first step after that is to give her medical aid and see if she has any illnesses. We have found many cancer patients who were abandoned by their families," she continues.
After getting the necessary medical help, the organisation tries to contact the family of the rescued.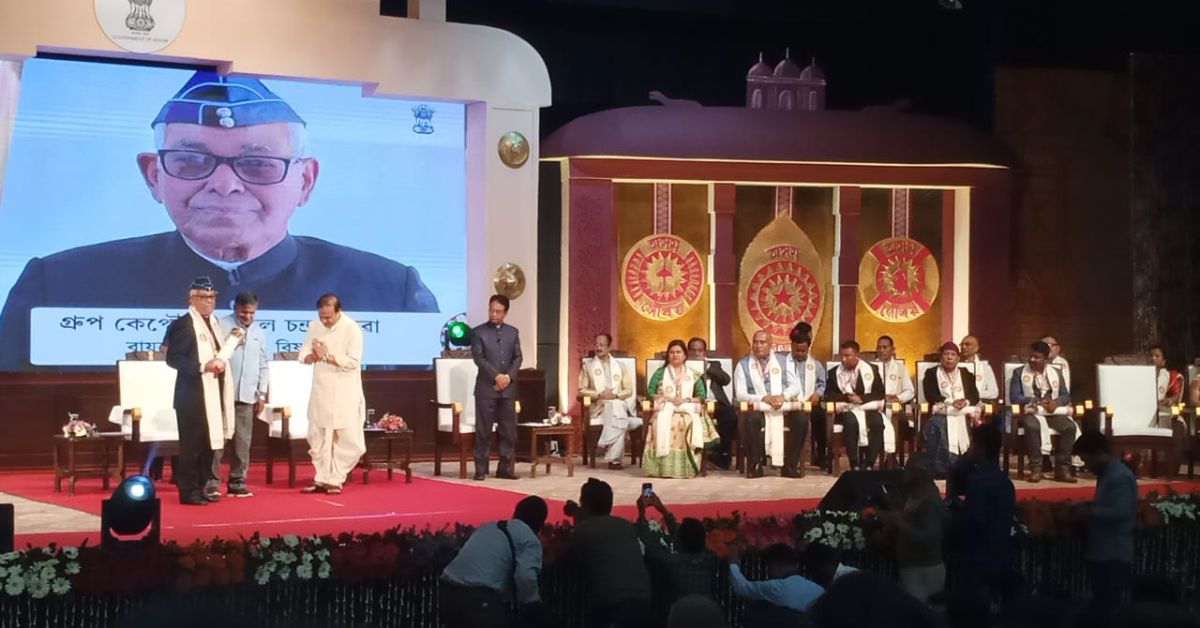 "With the hope that the rescued person might have been accidentally lost, we try to connect them with their families. More often than not, the families refuse to take them back. In such cases, we shelter them in this home for as long as they live," she explains.
So far, the captain has helped over 60 women from in and around Guwahati. "We have lost nearly eight of them, and the rest of them still stay with us. Many were reunited with their families when they recovered from the illnesses they were suffering from," he says, adding, "It is astonishing, but out of the eight women, five had cancer and were abandoned," he says.
"As for the finances, it is majorly run by my own money and my children's help; my daughter and son have been a massive support. The biggest expenditure that we have is the medical expense. We spend nearly Rs 24 lakh a year on operations alone. We also get some donations from several sources," he says.
"The people are very generous. In most cases, we don't have to buy items like rice, wheat and oil. We get them through donations. It is only the daily vegetables, fish, and milk that we purchase," he says.
Talking about his motivation, he says, "It gives me immense satisfaction whenever we find a woman who requires shelter and are able to help her out. The idea that these women will never have to beg again and will have food and shelter makes me happy. The smile on their faces the moment they realise that they are going to be safe keeps me going, even at 80!"
Captain Barau was recognised for his work and was awarded the 'Assam Gaurav' award.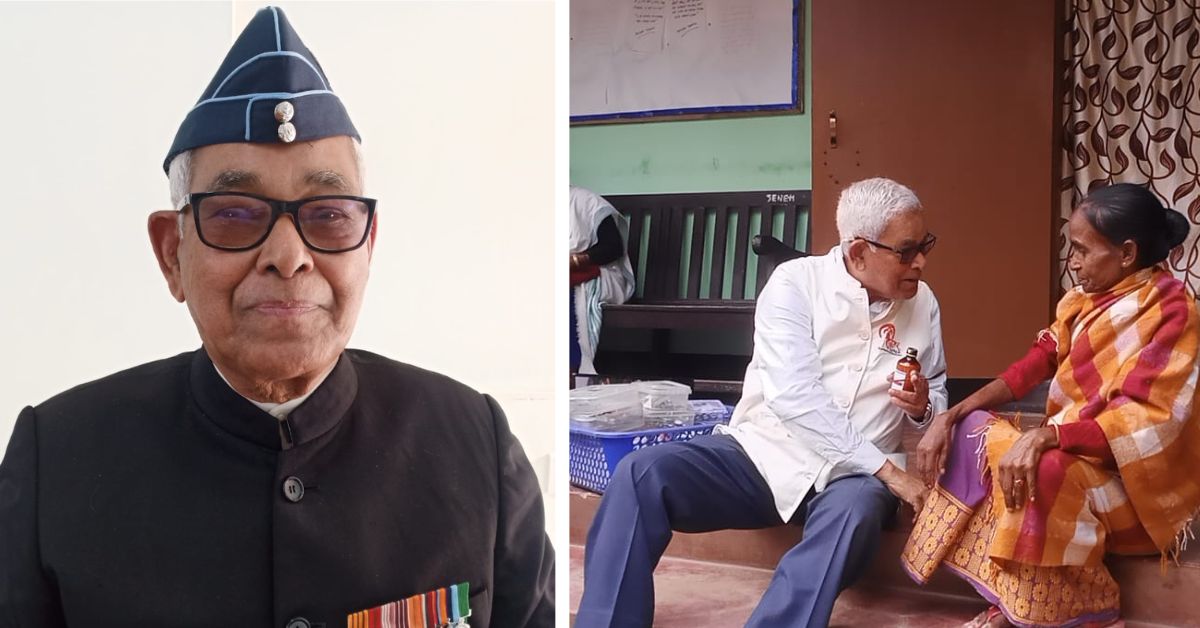 He says that he often reflects on the impact of his work and wonders what will happen to these women once he is no longer around. However, he says that he remains optimistic, believing that just as things have worked out in the past, a solution will emerge in the future.
"While I was working as a president in the trust, the position was more about pomp and show than actual groundwork. I had never thought I would end up where I am today. These women have completely changed my life; I have a different perspective on life now. Even at 80, life never stops teaching you new lessons," says Barua.
If you wish to volunteer or donate towards Captain Barua's cause, you can reach him at 9810791818.
Edited by Pranita Bhat
We bring stories straight from the heart of India, to inspire millions and create a wave of impact. Our positive movement is growing bigger everyday, and we would love for you to join it.
Please contribute whatever you can, every little penny helps our team in bringing you more stories that support dreams and spread hope.
Tell Us More