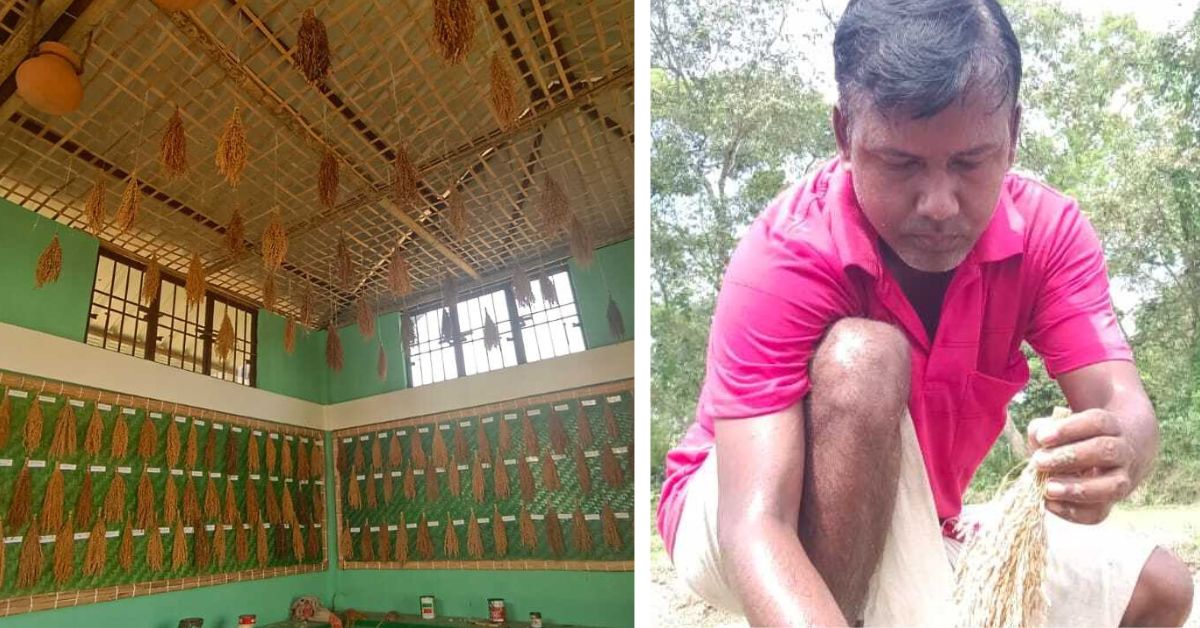 Born and raised in a farming family, Mahan Chandra Borah started Annapurna Rice Library to protect the vanishing legacy of his forefathers. He not only preserves the seeds but also shares them with other farmers for free.
If you ask children and teenagers the question, 'Where does your food come from?' They'll probably answer, 'the kitchen' or 'the grocery store'. Mahan Chandra Borah, a 41-year-old rice farmer, was concerned about this and aimed to educate young people about the importance of agriculture in our country.
"India's soil is so rich; we have hundreds of varieties of rice and other crops that people are unaware of. This unawareness is one of the reasons leading to their extinction, and I wanted to do something about it," recalls Mahan in a conversation with The Better India.
Son of a farmer, Mahan did what he knew best — farming. He started researching and growing different indigenous varieties of rice in his ancestral field.
The result was the formation of Annapurna Rice Library — a hub of not only preserved indigenous seeds but also all things 'rice'.
"We currently have more than 500 types of seeds preserved and grown organically," he says.
A farmer's boy on a mission to save indigenous seeds
Born and raised in the Jorhat district of Assam, Mahan was a curious reader.
"I was the middle child of four siblings and my father was a farmer. I always had a curiosity about things and wanted to get a PhD," he recalls.
Most of Mahan's days were spent reading and helping his father out in the fields. "Working with him in the fields is where I learnt all I know about farming," he says.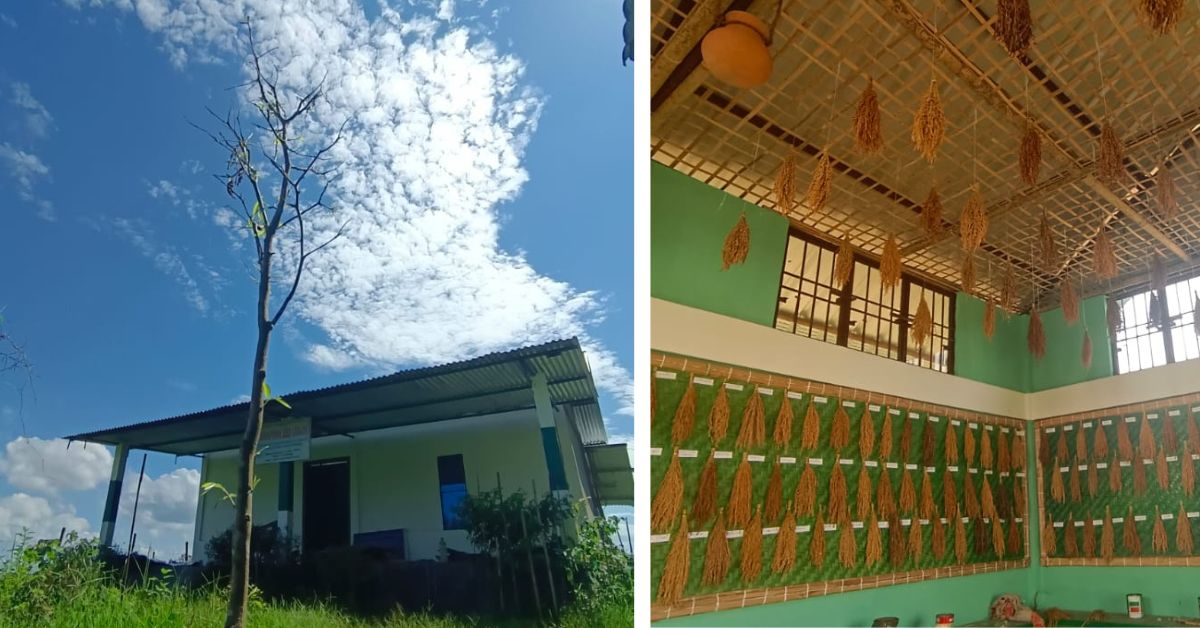 "Our family was quite humble and we did not have a lot of money. While I wanted to study more and my family wanted to support it, the money was an issue," he adds.
Financial stress became even harder when Mahan's father passed away. "I was completing my graduation and was heartbroken. However, I also had to look after my family. Studying further was out of the question so I decided to do agriculture like my father for a living," he says.
But it is said that one cannot stop a curious mind. Mahan could have decided to go for traditional farming but instead, he decided to research alongside.
"I always loved reading and I would go online to look for papers on farming and seed saving. I read articles and papers on how there are many indigenous rice varieties that are going extinct. I also noticed while India has lots of resources in agriculture, no one was trying to save them," he says.
By 2008, Mahan had already started to set up a 'rice library' in his home.
A testimony of his father's heritage
Recalling the days he spent on the field with his father, Mahan says, "Those were the best days of my life. I used to do everything from taking care of the cattle and sowing the seeds. The seed bank is carrying my father's legacy too."
"For the library, I started off with some seeds from my father. Today I have more than 500 types of seeds preserved in the library," he says.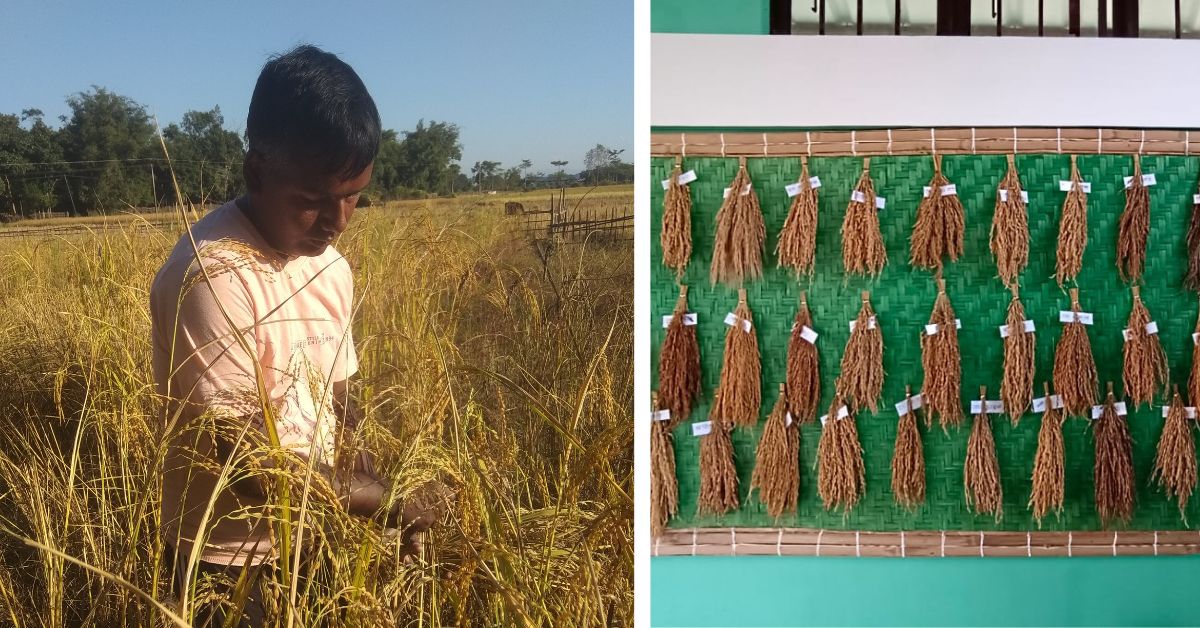 Mahan started to visit more farms in Assam and learnt about the types of seeds they sow and managed to collect more and more seeds.
"The library is also a gene bank of indigenous seeds that are fast disappearing not only from Assam but also from other parts of northeast India; and the rest of the country as well. We have various varieties of rice such as Bhao Dhan which has a cooling effect on the body, Dol Kosu which can treat fever and Navara — a rice variety from Kerala which has medicinal properties," he says.
Mahan's seed library boasts a wide variety of rice seeds that are aromatic, sticky, black, flood-tolerant and hill rice, even some with medicinal properties.
Talking about his personal favourite type of rice, Mahan says, "While all these rice varieties are my favourite, Bhao Dhan is very good. It is very tough in nature and can adapt easily to the flood-prone nature of Assam. It can survive long periods of being submerged in water."
However, the lower yield per hectare has been a factor as the farmers do not prefer to grow the rice.
"But I believe that such varieties need to be saved. They were grown and consumed by our forefathers before farming was commercialised. They are the legacy that needs to be protected," says Mahan.
To take his cause further, Mahan says that his library is open for anyone to visit and take seeds of the rice.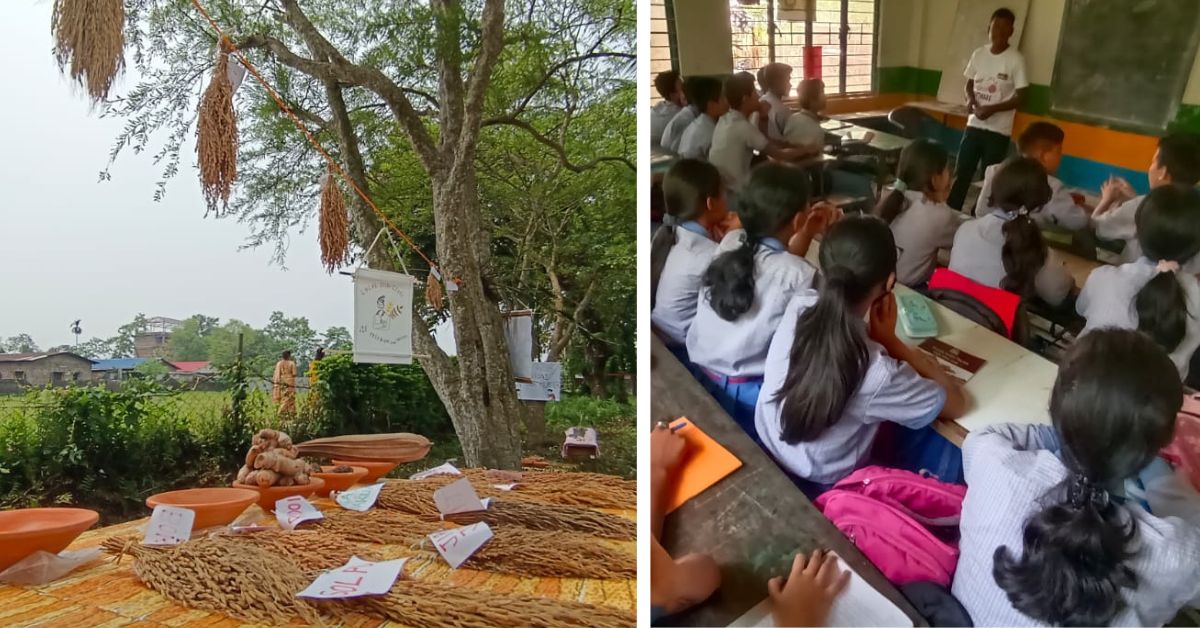 "Farmers from northeastern parts of India come to the library and they are free to take the seeds and try to grow them at their farms. Of course, the seeds are given in smaller quantities as I do not have an excess of them. Due to limited space in my farm, all these varieties only get a few square metres to grow," he says.
The library also has records of information about each variety and how they can be grown. "All this information is also available free of charge. I also visit schools in my district to spread awareness and host seminars to tell the younger generations about the existence of these varieties," he says.
For the last 15 years, Mahan has operated his library on his own funds. "My fields produce enough for my family and I sell the excess in the market. From the money, I run my household and maintain the library. Lack of funds has become an issue but I am managing somehow and I am sure I will keep the library alive for as long as I can," he says.
If you found his work interesting, Mahan is currently seeking funds and volunteers for his library. You can reach him at 91270 69446.
(Edited by Padmashree Pande)
Tell Us More
We bring stories straight from the heart of India, to inspire millions and create a wave of impact. Our positive movement is growing bigger everyday, and we would love for you to join it.
Please contribute whatever you can, every little penny helps our team in bringing you more stories that support dreams and spread hope.