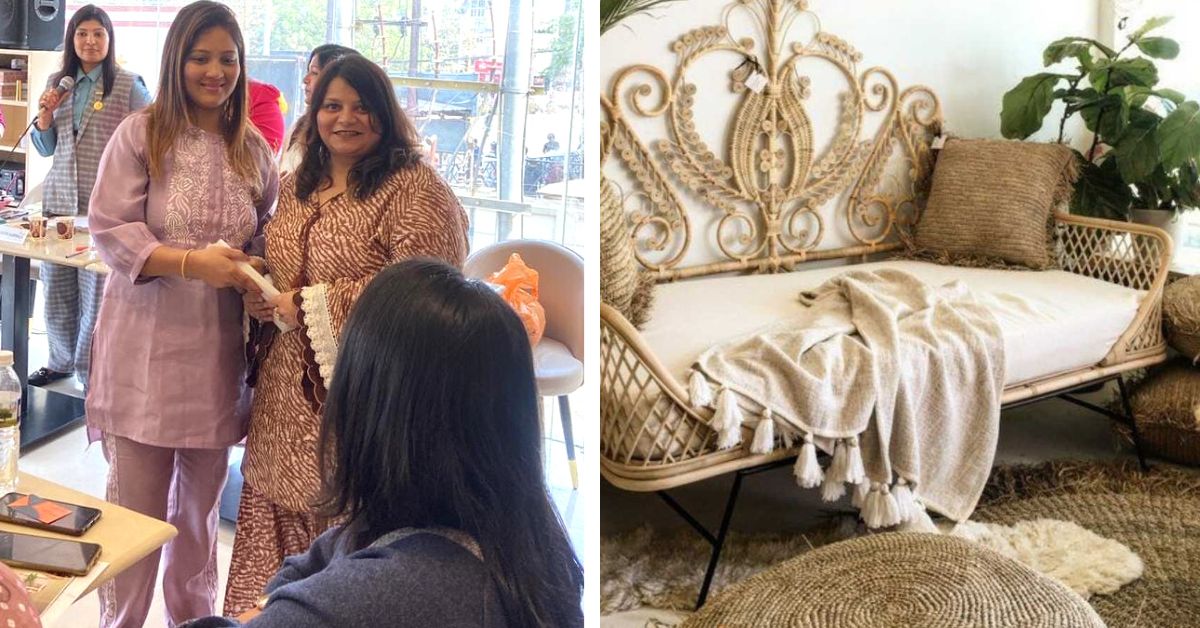 Guwahati-born Varsha Bajaj launched Canboo Crafts, a sustainable venture that turns bamboo into intricate, handmade furniture.
In Guwahati, a group of artisans can be seen working hard, weaving cane into myriad designs. Later this month, the coffee tables, lampshades and chairs they have created will find a home in rustic cafes in major metropolitans, as well as in decor showrooms across India. 
With the uptick in bamboo crafts and sustainable decor, the increasing number of such artisan led ventures comes as no surprise. In fact, they are being encouraged as part of the National Bamboo Mission, conceptualised by the government in 2018. Weaving is not a novel technique, but rather one of the oldest known to civilisation.
This programme, too, is a step towards expanding the existing area under bamboo plantation, thus rejuvenating the bamboo industry in India. This will lead to a significant decrease in imported bamboo, enable artisans to earn more through handcrafted products, while amplifying the 'Make in India' clarion call.
CanbooCraft in Guwahati is one such venture started by Varsha Bajaj, a 45-year-old arts graduate from the city. The "complete organic online store" started in 2021 offers a wide range of bamboo, cane and other handmade products.
But what is fascinating is the story of its inception.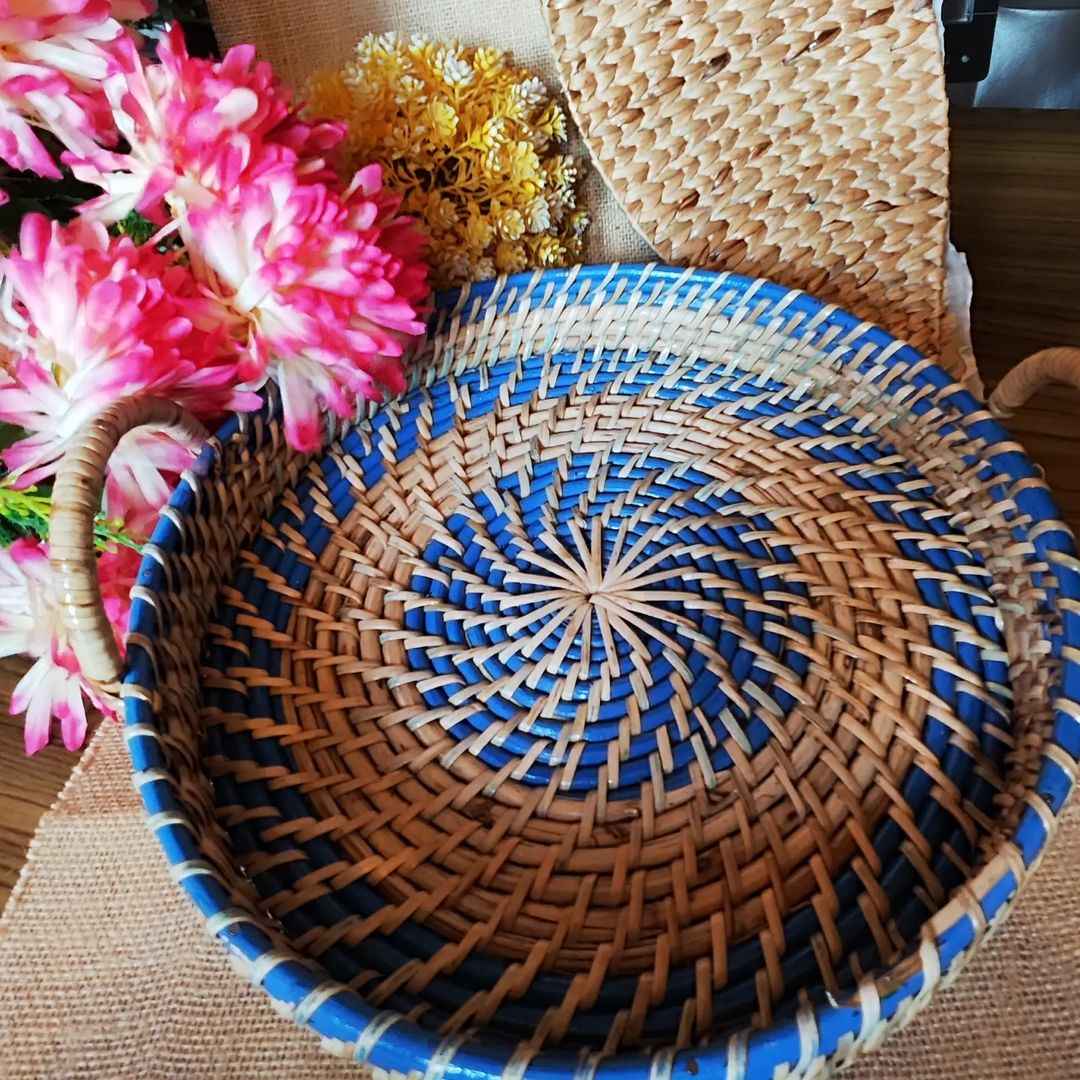 A series of learnings
In conversation with The Better India, Varsha emphasises the truth in the idiom that in the toughest of times, one realises their true potential. So, was the case of her becoming an entrepreneur.
"While my native place is Guwahati, I moved to Meghalaya after marriage. In 2018, I lost my husband. I was uncertain on how to go on, and at the time, thought of going to Bengaluru, where my daughter was studying graphic designing. If I wanted to find my footing in the corporate world, I'd have to upskill."
Varsha had never worked prior to this, and says she was "clueless". Because digital marketing was the trend at the time, she decided to test those waters, pursuing a course in Bengaluru. However, taking up content writing meant hours of sitting with her thoughts before penning them down, a task that Varsha says was tough, considering everything that was going on in her personal life.
So she took the call to get into other areas in the field, first with a role in the escalation department in a bike rental company, and then as customer support with an online institute.
But she found something missing.
"This wasn't for me. I wanted to create impact through my work, inspire women, employ aged people and essentially send across the message that all you need is the will to change your life," Varsha tells me.
The peak of the pandemic gave Varsha the push she needed to start.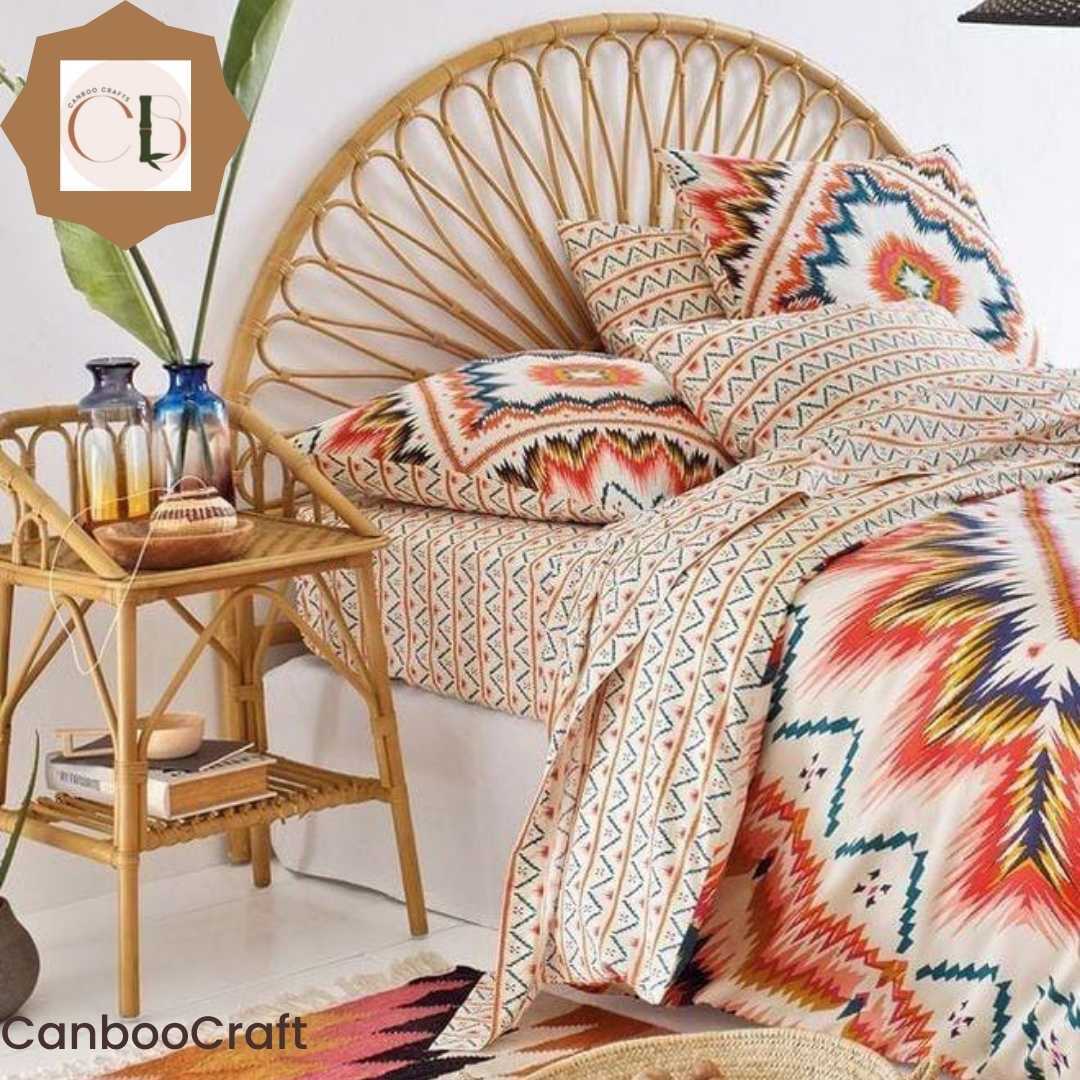 'I realised living alone was tough.'
This was the harsh reality Varsha was faced with when she and her daughter both caught the coronavirus. "COVID is such a condition that even if people wanted to, they couldn't come and help us. My father would hear of my plight and ask me to go back home to Assam. So, once I recovered, I heeded his advice and returned home in July 2021."
This gave her both the time as well as the support she needed to start her new venture, which she had narrowed down to handicraft products. "Growing up in the Northeast, I had watched these artisans depend on cane and bamboo for their livelihoods. In recent times, however, their numbers were dwindling, and in contrast to handicrafts, they were moving to jobs like driving autorickshaws, etc. This is because the demand for these bamboo products was reducing. COVID had worsened the problem."
Varsha notes that the pandemic opened up the online world, something that the artisans could not transition to. She came to the conclusion that all they needed was some support, and someone to bridge the gap between them and the online world.
She would be this beacon of hope.
A sustainable and sustaining venture
Convincing the artisans was a mammoth task. These clusters, as Varsha realised, were not in favour of innovation and new designs. They were content with the work they were doing, often under the impression that the pandemic was the end of their careers.
But she wasn't one to give up.
"In the following months, I began visiting the can shops in Guwahati, interacting with the artisan clusters, and understanding life from their viewpoint. I spoke to them about what I was trying to create, gained their trust, and soon had a team with 10 artisans."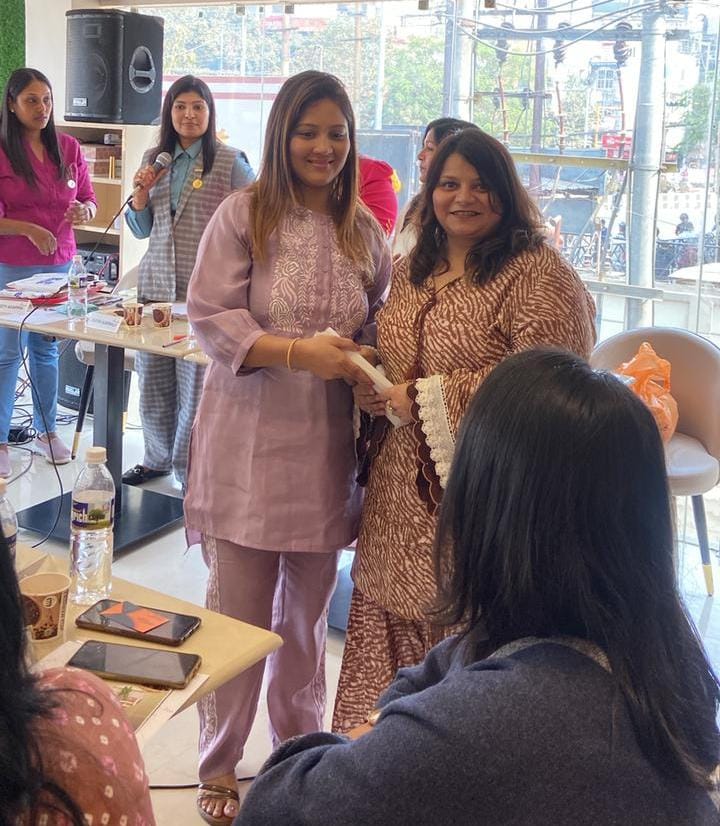 Among the first products that CanbooCraft manufactured were baskets and planters that were introduced to the market to a "wonderful response". Through the months, the business began churning out more cane products, alongside furniture including couch sets, backrest chairs, garden chairs, headboards, swingers and more.
Varsha's dream gained impetus with collaborations with interior and architecture companies looking for bohemian decor. She'd have an initial meeting with the client or the cafe owner to understand the design. Following this, she'd relay these designs to the artisans, working ways with them on how they could play around with the sizes and the specifications.
To enhance her global knowledge on how the cane industry works, Varsha took a trip to Bali last year. "The industry here is fast-moving and advanced, using machines for the cane moulding. But in India, the speciality of the artisans is that they weave by hand, which makes it unique."
Today, customers commend CanbooCraft for being "a humble, trustworthy business that delivers durable and strong products". Meanwhile, Varsha says the pride of the business has and always will be its artisans.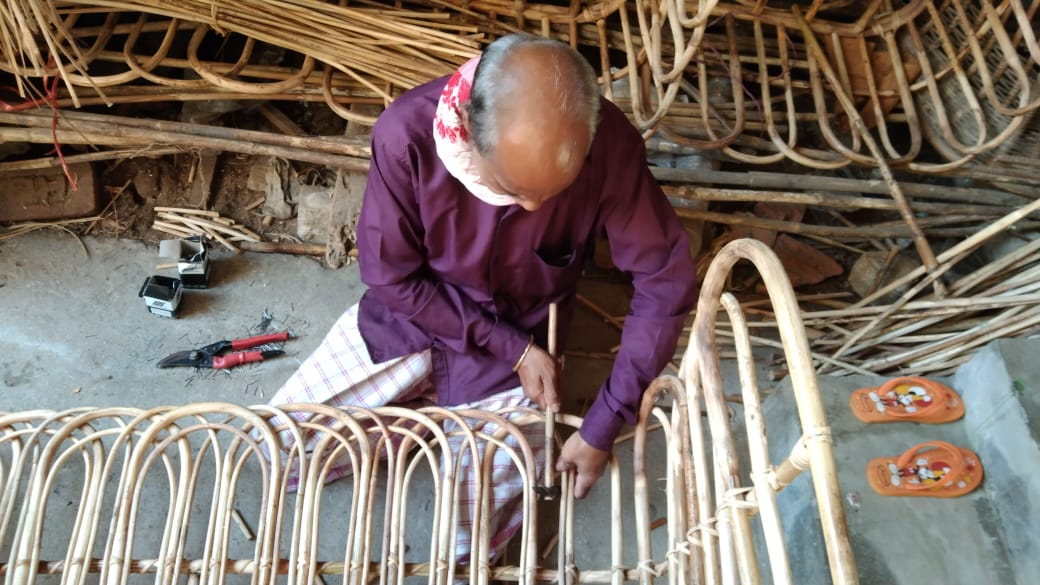 "I don't believe in tying them down to working from a facility and instead encourage them to work in their homes, among their own people. I have recently also collaborated with a team of interior designers and artisans who specialise in bamboo cottages. We are conducting this project at a tiger reserve in Maharashtra, where tourists can stay in the cottages. We have done a few cottages in Assam too."
Ask her about the highlight products of the business, and she says it has to be the flower petal chair and peacock chair.
"During the manufacturing process, cane is heated, making the colour dark brown. But the secret of our chairs is that they retain the olden colour," she exclaims.
Among the other products that their customers love, there are sofas with their curved designs, sustainable lamps, etc. Recently, Varsha completed a project for 50 lamps in Punjab, and says there are more orders in the pipeline.
"The intent was never to build a fancy venture, but rather one where artisans feel comfortable, where they can work well and stay busy doing what they love. I want to show the world that India is rich in craftsmanship and people have everything here," she says.
We bring stories straight from the heart of India, to inspire millions and create a wave of impact. Our positive movement is growing bigger everyday, and we would love for you to join it.
Please contribute whatever you can, every little penny helps our team in bringing you more stories that support dreams and spread hope.
Tell Us More