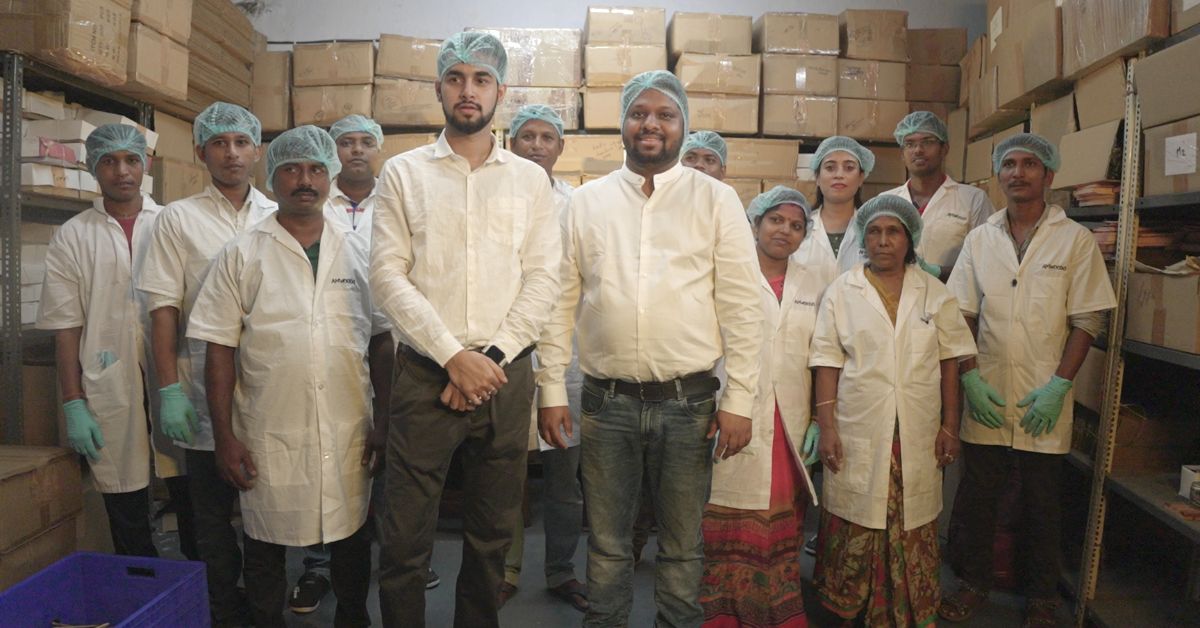 Kolkata engineer Agni Mitra's startup Amwoodo aims to inculcate a shift from plastic to bamboo items, earning crores every year.
This article has been sponsored by Amwoodo Eco Products Private Limited.
Ideas for innovation come in the strangest forms. This could not hold more true than in the case of Agni Mitra, an engineer from Kolkata. 
Having migrated to Germany to pursue his master's in medical photonics, along the way Agni came up with an idea that is today the foundation stone for his venture Amwoodo Eco Products Private. 
The venture centres around the growing problem of plastic waste in India and prides itself on the alternative — bamboo. The final goal is to make a dent in the waste scenario in the country.
In 2022, Indians were shocked as they woke up to frightening statistics about plastic waste. These numbers were revealed by the Minister of State in the Ministry of Environment, Forest and Climate Change, Ashwini Kumar Choubey, who cited them from a report by the Central Pollution Control Board for 2019-20. 
The data postulated that around 34.7 lakh tonnes per annum (TPA) of plastic waste were generated by India in the years spanning 2019 and 2020. Another study by the National Center for Coastal Research claimed that the plastic litter collected from beaches varies from 40 percent to an alarming 96 percent.
Agni was no stranger to the looming problem of plastic waste and had accepted that this was the harsh reality the world over.
But he was wrong. 
'In Europe, sustainability is a way of life.'
It was only when Agni was living in Germany for his master's degree in 2017 that he realised the stark difference that existed in the sustainability scene there. "People there understand the true meaning of sustainability and incorporate it in every aspect of their daily routines, ranging from using bamboo toothbrushes to razors and more. They are very serious about it," highlights Agni pointing to this being the first moment he was triggered. 
That same year, he was pointed further in the direction of green practices when he took a trip to Sweden to meet a friend.
"It was astonishing to see a pharmacy clinic there which was dedicated to sustainable items that people use throughout the day, from dusk to dawn. Everything had a plastic-free version. Through my stay in Europe, I can safely say that people there generate such little plastic waste that it would be enough to fill a small container over years," he adds.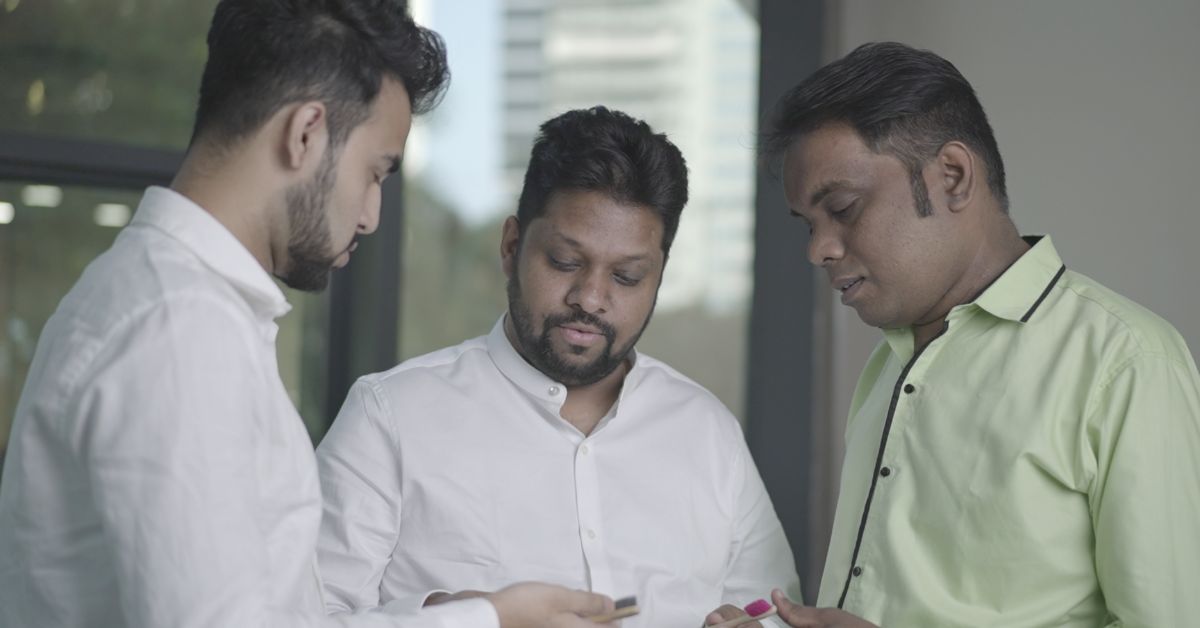 While Agni's observations fuelled in him a desire to adopt sustainability as a way of his own life, he was never too intent on creating a business of sorts.
But as they say, fate has its own plans.
'I was stuck in India during the lockdown.'
When the pandemic struck, Agni was among the numerous people who returned to the country weeks before the lockdown. It was a short holiday before he could begin his PhD in Germany. 
"But the lockdown hit and I wasn't able to return. I knew it would be months before things would settle down, so with the time I had on hand, I thought let's start something in the sustainability space, putting my learnings to use," he shares.
The first step was understanding where India featured on the map in terms of sustainability.
"But when I delved into the research, I realised that even companies that were priding themself on being green were importing their products from China and other countries," he says. "There was little happening in the homegrown domain. Sustainability here was more of a luxury concept for the rich, as products were priced at extremely high rates that could not be afforded by the masses."
To get a sense of how things were for consumers, Agni decided to explore the market and check prices. He was astounded to find that a bamboo toothbrush retailed close to Rs 100!
Having figured out this gap and the problem that needed to be addressed, Agni knew his USP would be to create not only a sustainable one-stop venture but also one that prided itself on affordability. 
In April 2018, Amwoodo was launched and had a lot to offer to the Indian market.
The early days weren't the easiest, recalls Agni, citing the pandemic as a hindrance. "The market wasn't very receptive to the products, and till October that year, we hardly had anything going for us." 
Scaling up to great heights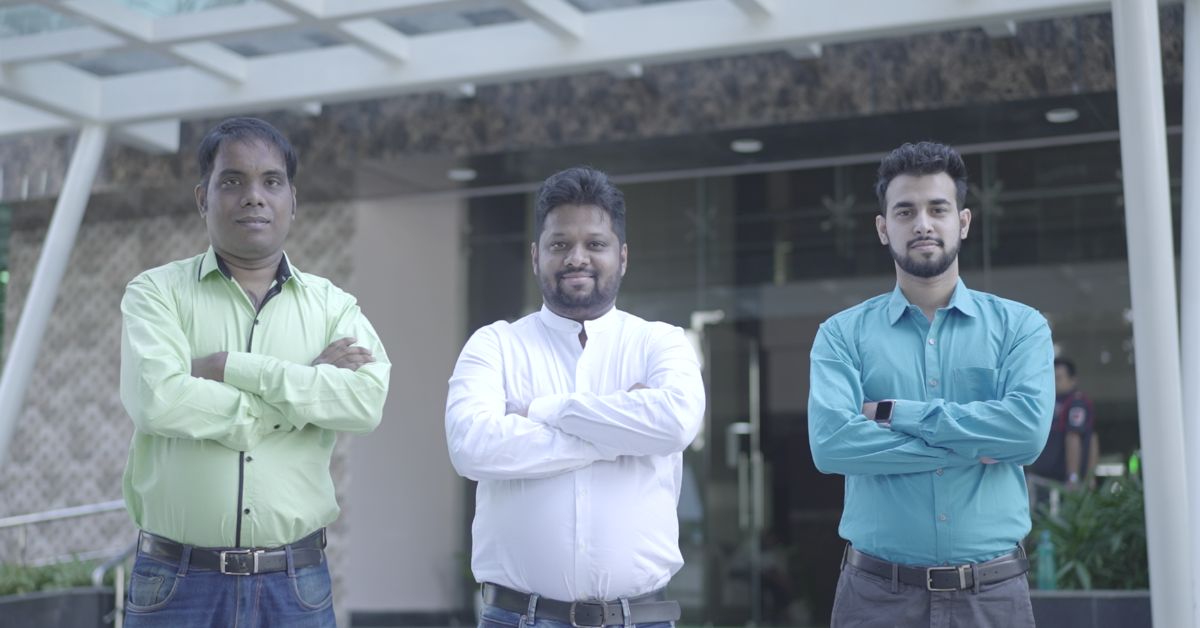 In 2020, after spending two years focusing on market research and product launches, Amwoodo began its full-scale manufacturing. They were off to a strong start as they partnered with giant corporations like First Cry, Himalaya, Godrej, etc.
These, says Agni, were companies that had been attempting to break into the sustainability market but hadn't quite found a way to. 
"We began supplying bamboo self-care items to these companies, and today, 85 percent of the sustainability market in India is in some way related to us." Agni also shares that with the business doing so well and retail picking up in the third year, they began partnering with the hospitality industry.
"Amenities in hotels fall into two categories — dry and wet. The first category includes things like plastic combs, toothbrushes, etc, while the second includes shampoos, shower gels, etc. For the wet amenities, the market is big. So we began focusing on the dry," he shares.
"Not only have we replaced the majority of the items with bamboo alternatives, but also matched prices," says Agni. "This was around the same time that the plastic ban was imposed and single-use plastic items weren't allowed. Amwoodo witnessed a huge turnover during this time, and mass manufacturing began," he adds.
Currently, over 100 corporates and hotel chains in India are proud clients of Amwoodo, ranging across domains from cosmetics to self-care and home items.
Within the 6000 sq ft manufacturing unit managed by a team of 40, Amwoodo is able to churn out "around 500 orders for B2B, and thousands of orders for their B2C clients, both pan-India and even in Dubai, UK, Malaysia, Singapore, Germany and Slovakia".
While Agni says the turnover amount of the last financial year was Rs 2.65 crore, they expect to close at Rs 10 crore this year.
Reminiscing about the journey he has had with the company, Agni laughs at the irony it brought forth.
"I am a research-oriented guy, who never wanted to get into the business side of things. I had my ups and downs when I started Amwoodo, since I was a novice to the idea of business. But the best moments were when we could change the mindset of plastic vendors and motivate them to move towards sustainability," he shares.
We bring stories straight from the heart of India, to inspire millions and create a wave of impact. Our positive movement is growing bigger everyday, and we would love for you to join it.
Please contribute whatever you can, every little penny helps our team in bringing you more stories that support dreams and spread hope.