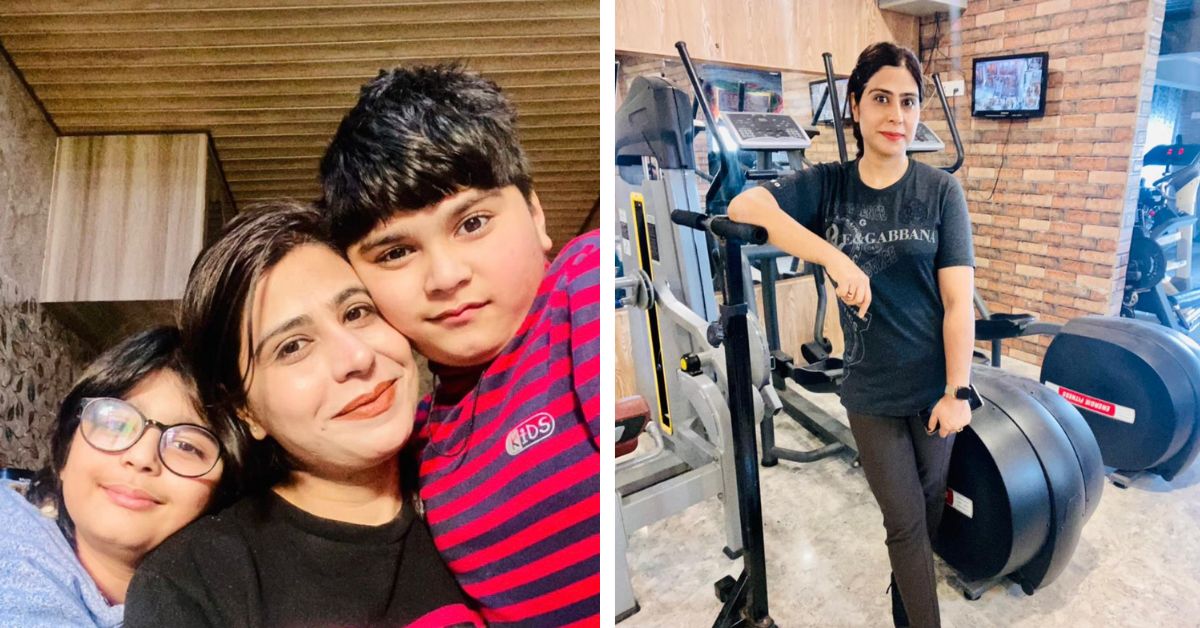 Aliya Farooq is Kashmir's first certified female fitness trainer, but had to fight many battles with sexism, ridicule, and depression to achieve the feat. She shares how fitness helped her rediscover herself, and how she's helping other women do the same.
In the Kashmir valley, which over the years has suffered much strife, one major problem has largely gone unaddressed — the health of the women here.
Data from the government's National Family Health Survey-5 states that nearly every third woman in Jammu & Kashmir is overweight or suffers from obesity. Another 2015 survey shows that half of the women suffer from probable depression. Such data puts the spotlight on how urgent it is to address this crisis, which remains neglected due to prevailing patriarchy.
For instance, Mahek, a resident of Srinagar, was not allowed to go to a fitness centre because most of the gyms are dominated by male members and trainers. The 24-year-old was suffering from PCOD (polycystic ovarian disease) — a medical condition that results in weight gain, menstrual irregularity, and birth complications.
"I did not get my period for six months, and was really upset about it. I would take medicines but nothing worked. Since most gyms here have male trainers, my family did not allow me to join a gym, even though the doctor advised me to," Mahek tells The Better India.
After initial opposition, she was allowed to join an all-women fitness centre. Within six months, she lost 23 kilos. "I did not take a break and would go to the gym regularly. I really feel good to have decided to join the gym. I get periods regularly now. It is also good for my mental health," she adds.
For this, Mahek appreciates the dedication of her trainer Aliya Farooq, who is claimed to be Kashmir's first certified woman gym trainer.
Mother of two kids, Aliya has broken stereotypes with her choice of career. "I was always criticised for my work, for my gym outfits, for my social media posts. Even my parents would be verbally abused for this. People think this work is only for males," the 35-year-old tells The Better India.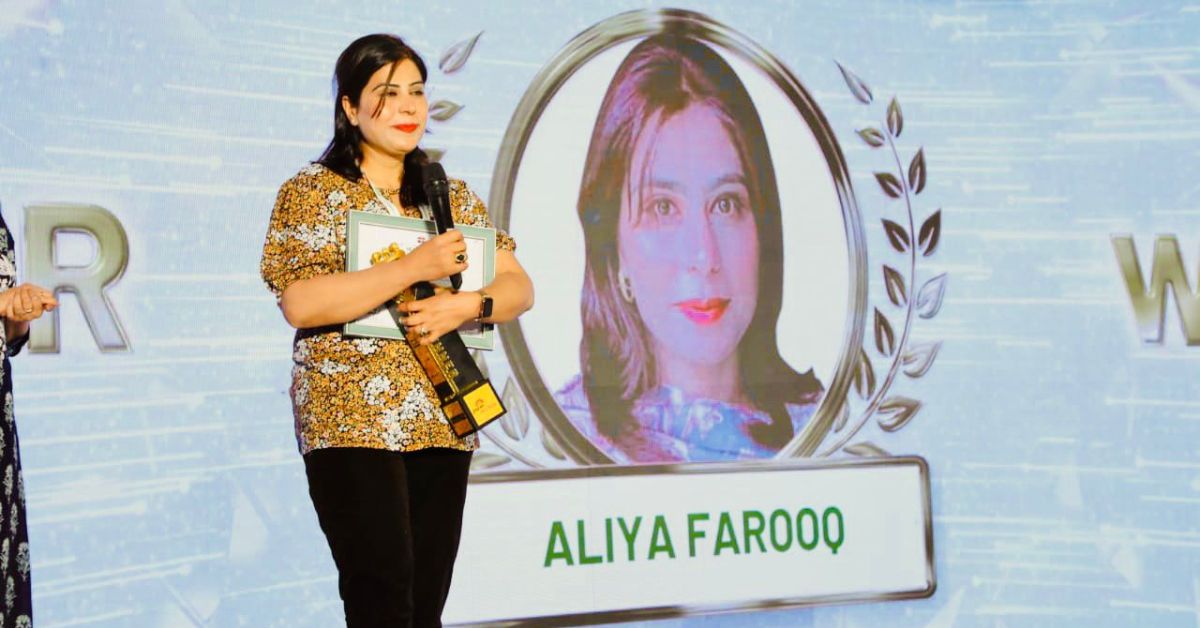 'Received a new life'
In Kashmir, women's interest in being healthy overshadows their fear of being criticised for going to a fitness centre. "Most of these women suffer from anxiety and PCOS. But they would not be allowed to go to a gym because such women are looked down upon here. They do not understand that workout and mental health are also related. I wanted to break the stereotype," Aliya explains.
In 2012, the BA graduate started training women in a Srinagar-based gym owned by her husband. Since then, she says, she has trained and helped thousands of Kashmiri women get fit.
A few years before she started the fitness centre, Aliya herself faced a similar situation. After her second pregnancy, she faced a lot of health issues such as obesity and postpartum depression.
"We were not financially stable. My husband did not have a good income and was under massive debt. Most of my relatives are doctors and government officers, and would often taunt us. I would not sleep for hours. Soon after my first delivery, I conceived another child. I was in so much stress that I didn't even know I was four months pregnant," she recalls.
"Often, I would question my decision to marry and have children. I went into postpartum depression and ended up having suicidal thoughts," she adds.
At the same time, her son suffered from bilateral pneumonia. The couple went to New Delhi for treatment, where Aliya also sought treatment for herself. On the advice of a doctor, she joined a local gym and lost 28 kilos in only four months.
"This also boosted my confidence. I felt I'd received a new life. I started liking my children again. I got a new haircut. When I came back, nobody recognised me," she smiles.
The turnaround
When she returned home, she understood how women were not comfortable around male trainers. "At my husband's gym, women would tell me that the male trainer touches them inappropriately. We fired that person and that's when I decided to become a fitness trainer for those women," she adds.
In 2011, she went to Hyderabad and trained herself in weight lifting and bodybuilding for three months. "With this knowledge, I could help women lose weight. I started training 10 women in my husband's gym and soon, I started getting more clients," adds Aliya, who trains up to 40 women daily.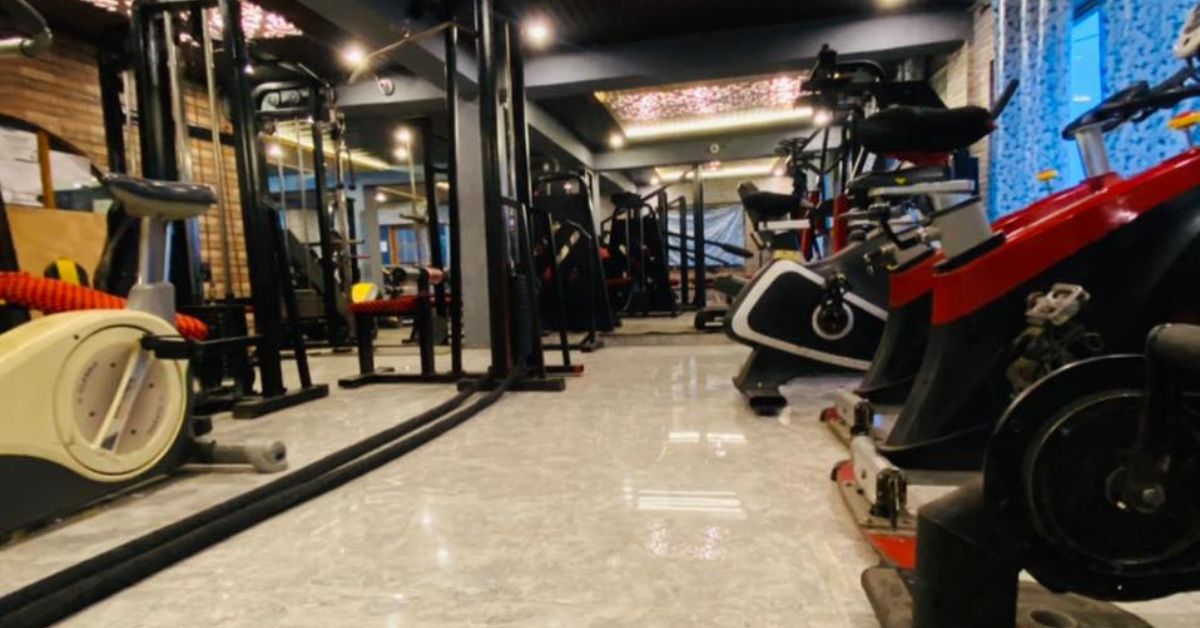 This also helped Aliya regain her confidence. In the first month, she earned Rs 30,000, and now earns lakhs. With the money, she got her son enrolled in a good school and began buying equipment and machines for her gym.
"I have invested around Rs 80 lakh on my gym so far. I realised I had the capability to do something on my own. I bought my own house and supported my husband in clearing his debt. Relatives who would taunt me by calling me anpadh (illiterate) now give my example to doctor cousins," she says with pride.
But it was not easy to run a gym business in Kashmir. "Like other trainers, I cannot comfortably share post-transformation pictures of women on my social media. Besides, where I live is a disputed area. We are not sure if, when we wake up tomorrow, there will be some conflict and a new lockdown would be imposed," she adds.
However, amid these hardships, Aliya continues to break stereotypes and taboos for women. With her efforts, fitness centres for women were encouraged for the first time in Kashmir.
Source:
Edited by Divya Sethu