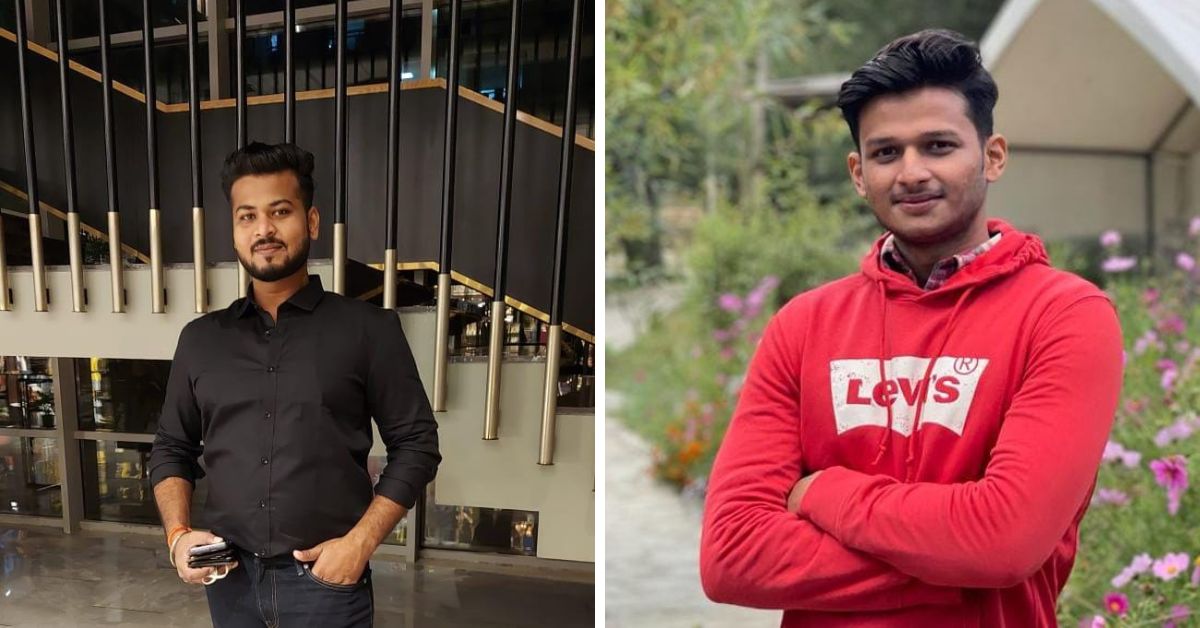 Founded by Delhi-based Sanchit Goyal and Anuj Sagar, sustainable startup The Bamboo Bae produces everyday items like toothbrushes, combs, razors and more - all handcrafted from bamboo.
Sanchit Goyal, 25, and Anuj Sagar, 26, met at Delhi University, where the two studied hotel management. During this time, Sanchit noticed the amount of plastic that hotels were using on a daily basis. "Hospitality is a big industry in India. Every hotel using a plastic toothbrush and other amenities accounts for a huge amount of plastic being used," he says.
The two also love travelling and often went on trips together. But everywhere they went, they noticed plastic littering the spaces. They realised that since plastic products are so easily available in the market, consumers naturally pivot toward them, choosing what's most convenient.
"We saw that nature was wrapped in plastic. From mountains to seas, wherever we went, we found plastic," says Sanchit.
Since then, the two have wanted to work in sustainability and started looking for alternatives to things like plastic cutlery, straws and packaging.
This led to the duo founding Bamboo Bae in 2020. They say they're on a mission to replace single-use plastic with eco-friendly, bamboo alternatives.
The company sells bamboo toothbrushes, razors, earbuds, stationery, and other everyday items, and all their products are handmade by the 20 artisans the company works with.
Starting with an investment of Rs 3 lakh, the bootstrapped startup clocked Rs 70 lakh revenue this past year. Besides supplying products to hotels, their products also reach major hotel chains.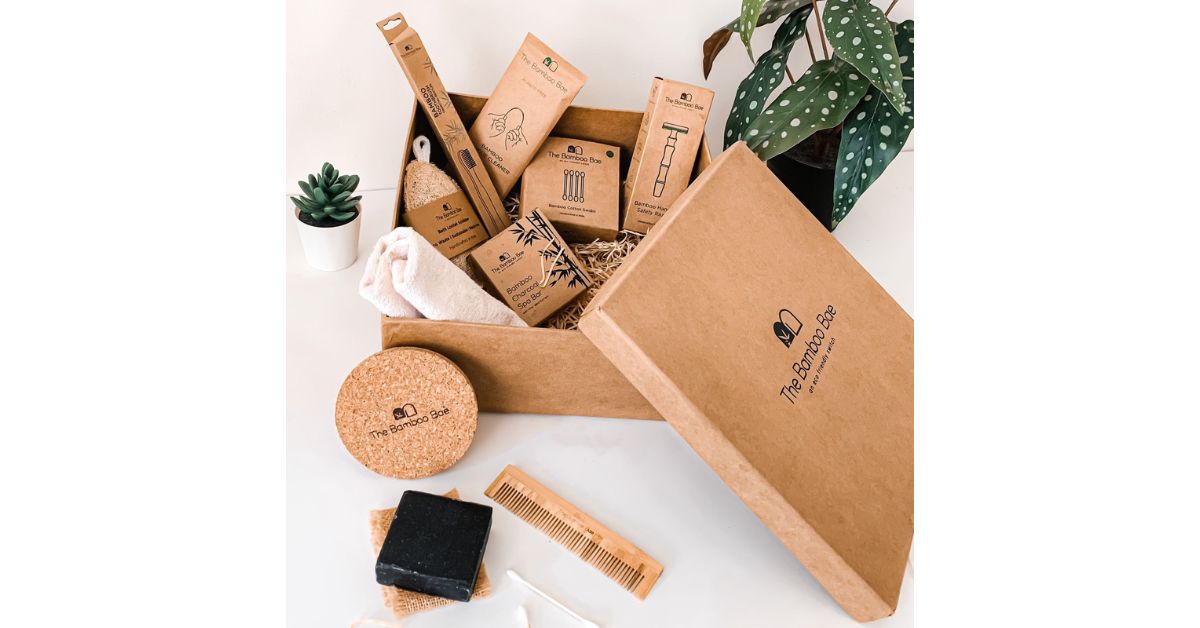 Why bamboo is 'bae'
The idea for The Bamboo Bae came when the two were travelling around Assam, Shillong, and other parts of the northeast. "We saw a thriving handicraft industry there. They even had utensils made out of bamboo. So we were inspired to make everyday items using bamboo, which would reduce plastic pollution," says Anuj.
Through their research, they found that bamboo is an accessible and mouldable raw material. "We found that bamboo is a very versatile material," says Sanchit. They spoke with the local artisans there, learning how easily available it is in the area, and how it needs to be treated before it is used to make it antibacterial and antifungal.
Their initial experiments also taught the duo the importance of properly drying the wood so that the final product doesn't bend or lose its shape. "We cannot have more than five to 10 per cent of moisture in a product," says Sanchit.
He explains, "Bamboo is readily available in the northeast. In just three years, it can reach a height of 30 feet. There's already skilled labour there, we just had to guide them about the types of products we wanted."
They started work with three such artisans and today employ 20 who shape and treat the bamboo into products for The Bamboo Bae. Thirty per cent of their revenue goes to the artisans they employ, and the duo claim to be on track to earn Rs 1.35 crore in the coming year.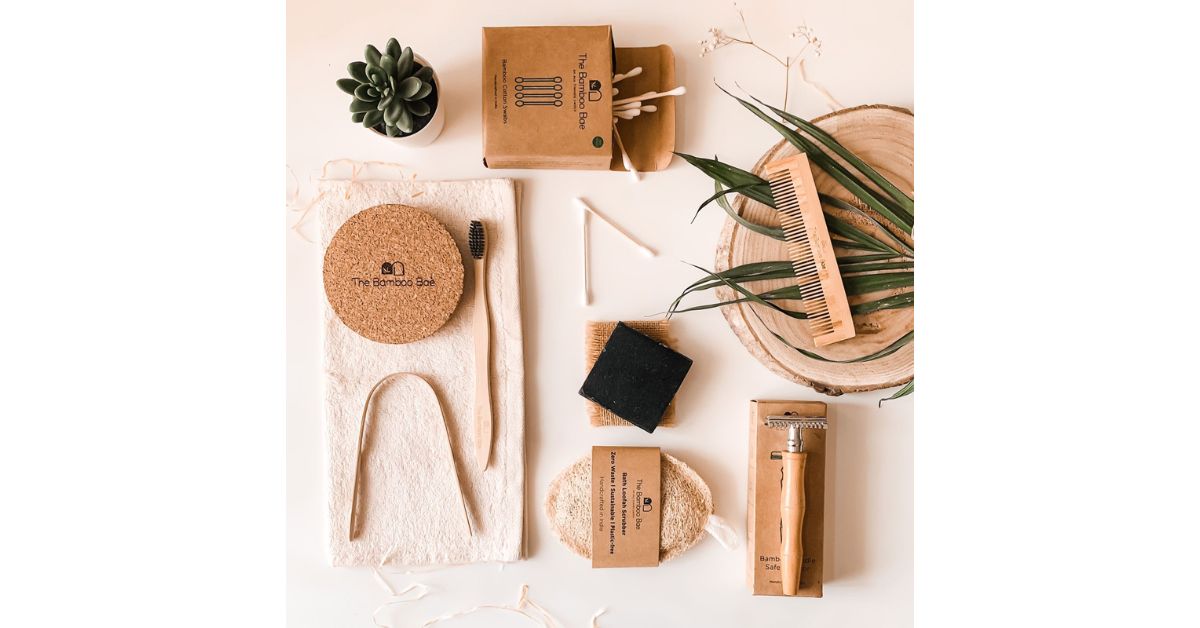 Different directions of growth
Besides working with these skilled labourers, The Bamboo Bae also works with women from Delhi, Uttar Pradesh, Kolkata, and more, who make the cotton bags that their products are packaged in. The company provides the raw material to these artisans, who then make the bags. "Every month they produce about 20,000 cotton pouches," says Sanchit.
Jamnagar's Anita, one of the artisans making these cotton pouches, has been associated with The Bamboo Bae for 18 months now. "I wasn't employed before this. They came and taught me how to make the bags. I already owned a machine and they bring me the raw material. I make around 300 to 400 pouches per day and earn Rs 15,000 per month," says Anita. "They're nice people to work with. They help out whenever I need anything," she adds.
But the startup isn't without its challenges.
Since bamboo is essentially a hollow pole, there are limitations to the number of products one can make from it. For this reason, The Bamboo Bae has also expanded its raw material to coconut shells sourced from south India which are then processed at their in-house unit and transformed into creative items.
They make coconut shell candles using soy wax that retails for rs 399 a piece. "Most wax comes from petroleum. It's called paraffin. But we wanted to make something sustainable," says Sanchit. The candles also use natural fragrances and essential oils.
In the face of competition from other brands, their focus is to keep prices accessible, with the intent of lowering them as the company grows. Their products like toothbrushes are priced at Rs 89, combs for Rs 129, razors for Rs 299, mobile holders for Rs 399 and cutlery sets sell for Rs 299.
They're also invested in adding more products to their catalogue and are currently working on bamboo lunch boxes.
The duo realise that in the fight against plastic, change will come slowly. "Change is slow and steady. The thought of adapting to be more sustainable doesn't come overnight. It starts with a single product and then our lifestyles slowly change, which positively impacts the environment. But together, we can do it," says Sanchit.
If you would like to purchase their products, click here.
Edited by Yoshita Rao