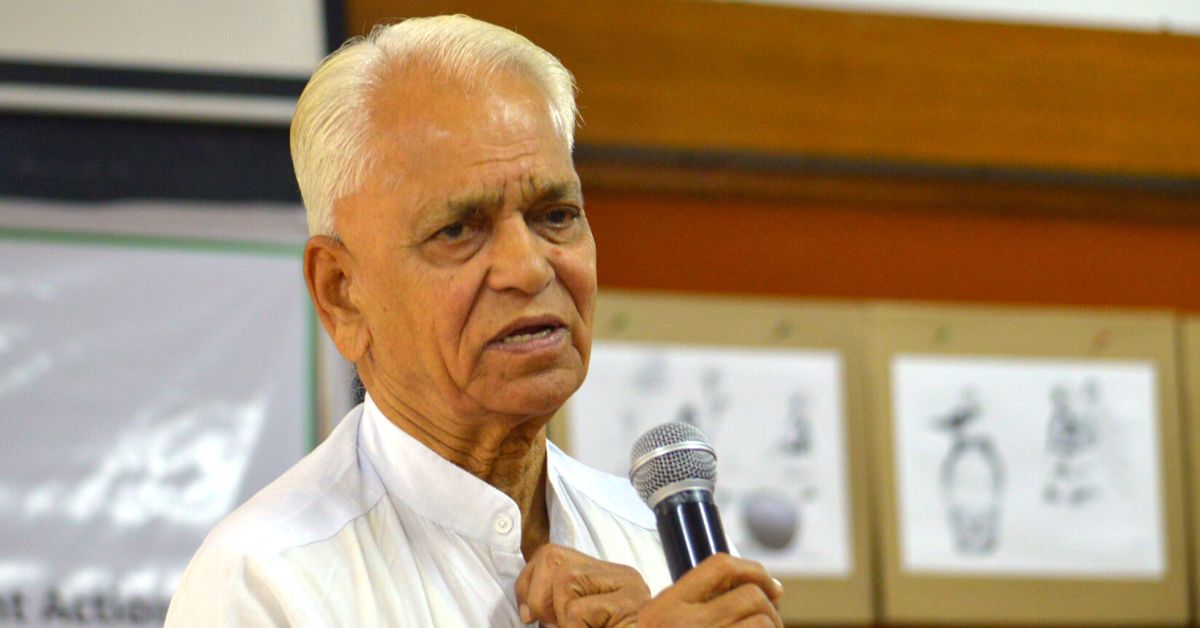 SN Subba Rao was a Gandhian who participated in the Quit India Movement as a child before setting up an ashram in the Chambal Valley, facilitating the surrender and rehabilitation of 654 dacoits and spreading the gospel of communal harmony among India's youth.
On 9 August 1942, Indians across the nation embarked on the Quit India movement led by Mahatma Gandhi. In Bangalore (Bengaluru), a 13-year-old Salem Nanjundaiah (SN) Subba Rao and his classmates at a school decided to boycott their classes as well.
Inspired by the calls of freedom from British rule, Subba Rao was scribbling 'Quit India' on street walls in the city when he was arrested by the colonial police. After spending a day in police custody, he was released thanks to his father, a lawyer, and the fact that he was just 13.
The arrest, however, didn't diminish his desire to fight for India's freedom. He became an active participant in the Students Congress and took part in various programmes organised by the Seva Dal, the grassroots front organisation of the Indian National Congress. In school, he was inspired by the teachings of Gandhi, and even became an advocate for khadi wear.
Post-Independence, Subba Rao, who was popularly known as 'Bhai Ji' (respected brother) by his friends and followers, would go on to spread the ideals of national integration, communal harmony and Gandhian thought in different corners of India, including the once-dreaded Chambal Valley, where he led efforts to help more than 650 dacoits not only surrender their arms, but also reintegrate with mainstream society.
Born into service 
Born on 7 February 1929, SN Subba Rao attended the Ramakrishna Vedanta College in Malleshwaram, where he sang devotional songs at the age of 10 alongside his three brothers. His father, Nanjudaiah, was a lawyer known in the city for "refusing unjust cases" according to his biography listed on the Dr SN Subba Rao Foundation website.
Inspired by his father and ideals of Mahatma Gandhi, he quickly took to a life of service. Under the banner of Gandhi Sahitya Sangha (previously known as Gandhi Seva Sangha) — a historical library established by students under the aegis of accomplished Kannada author Siddavanahalli Krishna Sharma in Bangalore in 1942 to promote Gandhian values — Subba Rao organised an adult education programme in mohallas (colonies) where ordinary labourers resided.
Over time, he grew more popular among his peers for his organisational skills, and soon found himself selected for a 31-day Seva Dal training camp at Gurlhosur (Belgaum district) in 1946. Here, the emphasis was on physical training and working towards promoting communal amity. Two years later, Subba Rao met his mentor Dr NS Hardiker, a freedom fighter and founder of the Seva Dal, during another such camp in Chitradurga.
After graduating with a degree in law, Subba Rao joined the Seva Dal headquarters on the invitation of Dr Hardikar in 1951. Although this stint was only meant to last one year, he went on to work from the organisation's headquarters on 7, Jantar Mantar Road, New Delhi. Through the Seval Dal, he was "organising youth camps all over India with tremendous success and popularity amongst young men and women." His work won him admirers like Jawaharlal Nehru.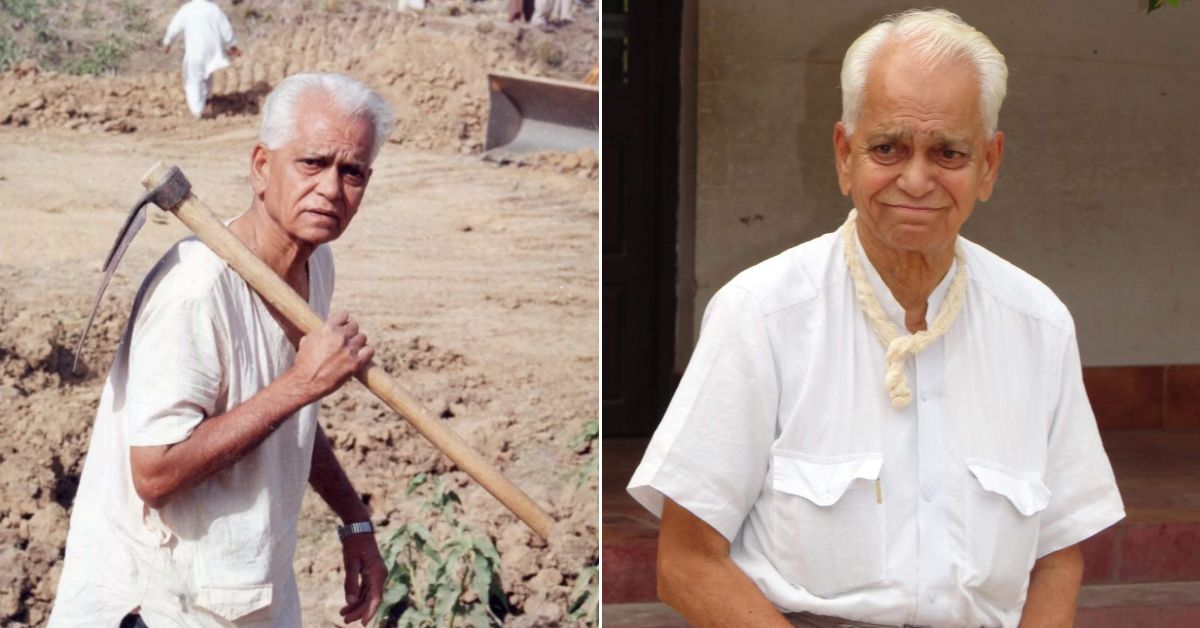 Hopping on the Chambal express
In 1969, as the country was celebrating the 'Gandhi Centenary' (Mahatma Gandhi was born in 1869), Subba Rao was nominated as director of the 'Gandhi Darshan Train'.
Essentially, these were two trains (one on metre gauge and the other on broad gauge) equipped with audio-video materials on the life of the Mahatma. Launched in 1969, they went on a year-long journey across the length and breadth of India, reaching the remotest stations to give millions of Indians an insight into the life and work of the great freedom fighter.
According to the Dr SN Subba Rao Foundation website, these trains also "acted as a medium for lakhs of volunteers in the country for promoting constructive work". Thanks to his sterling work as director of the 'Gandhi Darshan Train' and on the request of a union minister, Subba Rao became a lifetime member of 'Gandhi Peace Foundation' in 1970.
With the money he received as honorarium for working as director of 'Gandhi Darshan Train', he founded the Mahatma Gandhi Sewa Ashram in Joura, a small township in Morena district, Madhya Pradesh, located in the heart of the Chambal Valley on 27 September 1970.
His decision to set up an ashram there stemmed from his visit in 1954, when he realised the need for a "constructive educational module" for Chambal's youth.
In fact, a decade later in 1964, the Gandhian activist had organised a 10-month-long social and educational camp in Joura with young women and men from all over the country participating in it. Five years later, he organised a series of youth camps (Shram Shibirs) in the Chambal valley, where among other activities, the local youth built a series of important roads.
As his foundation website notes:
It was this Ashram, which later on hosted the historic surrender of the most notorious dacoits like Mohar Singh, Madho Singh and others on 14 April 1972. These efforts were followed by the surrender of dacoits at Bateshwar (Uttar Pradesh) and Talab Shahi (Rajasthan). The Ashram worked for rehabilitation of these dacoits' families and the families of their victims alike.
The event in April 1972 marked the high point in the surrender of dacoits in the Chambal Valley, for which contributions also came from revered Gandhians Vinoba Bhave, Jaiprakash Narayan and other social activists on the ground. However, what Subba Rao did was to further facilitate the process of dacoits giving up their arms, rehabilitating them and their families working for their welfare and protecting the local environment alongside local youth volunteers.
According to Ransingh Parmar, the president of Ekta Parishad, "a mass-based people's movement for land rights with an active membership of 250,000 landless poor", "Bhai ji, who helped bring about a change of heart in the hardened baghis [rebels or dacoits in the region] of Chambal Valley, spread his message of non-violence across the world."
Parmar would go on to add, "He believed that sustainable success only comes through non-violence, and he proved that through the transformation of 654 baghis, who once walked the path of violence, but surrendered their weapons inspired by Gandhi."
On the subject of the local environment, here's what journalist Bharat Dogra wrote, "It was felt after some time that the steady erosion of land by the Chambal resulting in formation of ravines had to be checked to protect farming and livelihoods in Chambal. To inspire people for this and to focus attention on this challenge, Subba Rao organised youth camps in which National Social Service volunteers and other students from schools and colleges, as well as other youth, camped in villages and contributed voluntary labour for reclamation of ravines."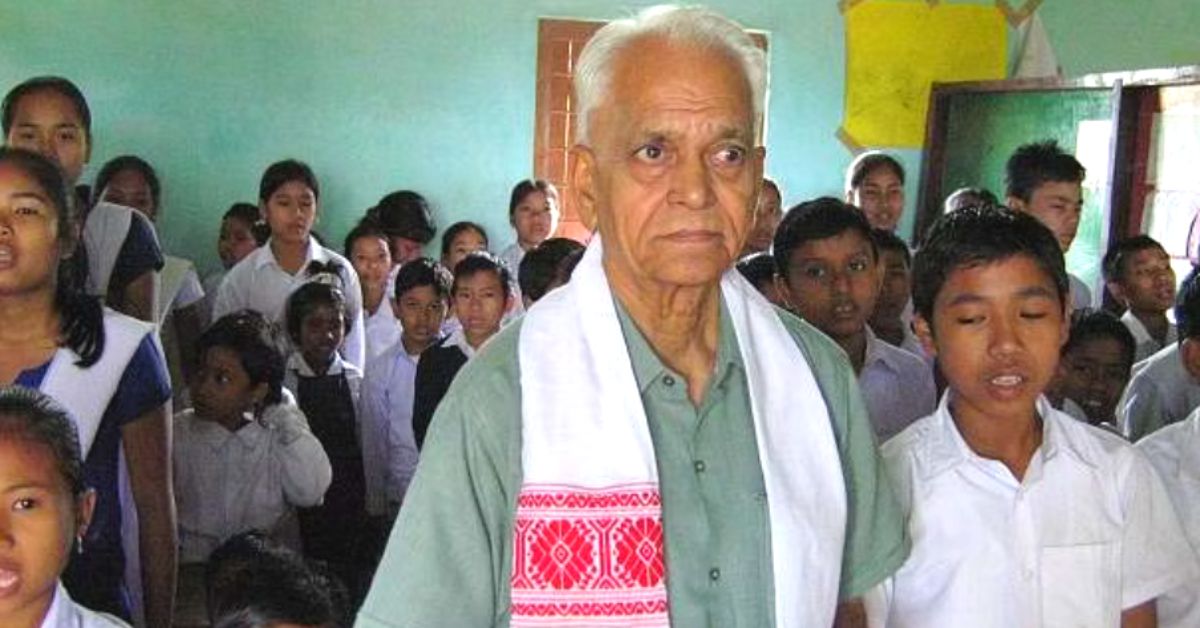 Spirit of unity and communal harmony
But Subba Rao wasn't merely interested in facilitating change in Chambal valley. He wanted to do the same in different corners of India including states like Manipur, Assam, present-day Chhattisgarh, Punjab and Tamil Nadu, amongst others, with an emphasis on the youth.
As Parmar notes in a tribute to Subba Rao, "He tried to fulfil his life-long mission of national integration through youth camps, where he spoke about shattering the barriers created by religion, caste, language and regional divides. This is how he connected people with the common cause of unity, love, goodwill and brotherhood."
In this regard, he founded the National Youth Project in 1971, under whose aegis hundreds of such national level youth camps were organised even in states like Nagaland, Manipur, Meghalaya, Tripura, Arunachal Pradesh, Sikkim, Ladakh, Lakshadweep and Andaman.
Subba Rao also organised similar camps in areas affected by communal riots like Bhagalpur, Godhra, Kanpur, Aligarh, Mumbai, Ahmedabad, Jammu and Kashmir, etc. What particularly helped him in his mission was the ability to speak and even sing in 18 languages recognised by the Constitution. He often used the medium of songs to connect with young people.
Fast forward to 1993-94, the Gandhian activist collaborated with the Government of India to launch the 'Sadbhavana Rail Yatra' over 12 months, touring the length and breadth of the country.
According to the Jamnalal Bajaj Foundation, "More than 2500 young men and women from 26 States of India and a few from outside, speaking different languages, with different religious faiths and political views, and coming from different strata of society, lived together for 12 months as members of the same family, transcending all differences. Their mission was to spread the message of love, peace, friendship, communal harmony and world peace. Bhaiji has [also] travelled all over the world to conduct Gandhi youth camps."
For his incredible service, the Gandhian social activist won many accolades including the Padma Shri, Karnataka Government's Mahatma Gandhi Seva Award, Shanti Doot International Award and Jamnalal Bajaj Puraskar, etc. He passed away on 27 October 2021 after a prolonged illness in Jaipur.
According to Candian educationist Jill Carr Harris, who knew 'Bhai Ji' well and attended his funeral at his ashram in Joura, "Hundreds of people travelled from all over India to remember their beloved 'Bhai ji'..The face was visible in the bed of marigolds with the Indian flag draped over his chest….It was striking how he was portrayed: a man so simple, like a saint with few needs and possessions, yet unafraid to confront the most difficult of situations."
What's also interesting about her account is the tribute former dacoits paid. As she recalled, "With a half a dozen long-moustached baghis giving their tearful stories to the crowd, an authentic portrayal of the man came to be seen. Bhai Ji's presence brought out their humanness and enabled them to become purveyors of peace after they were released from prison."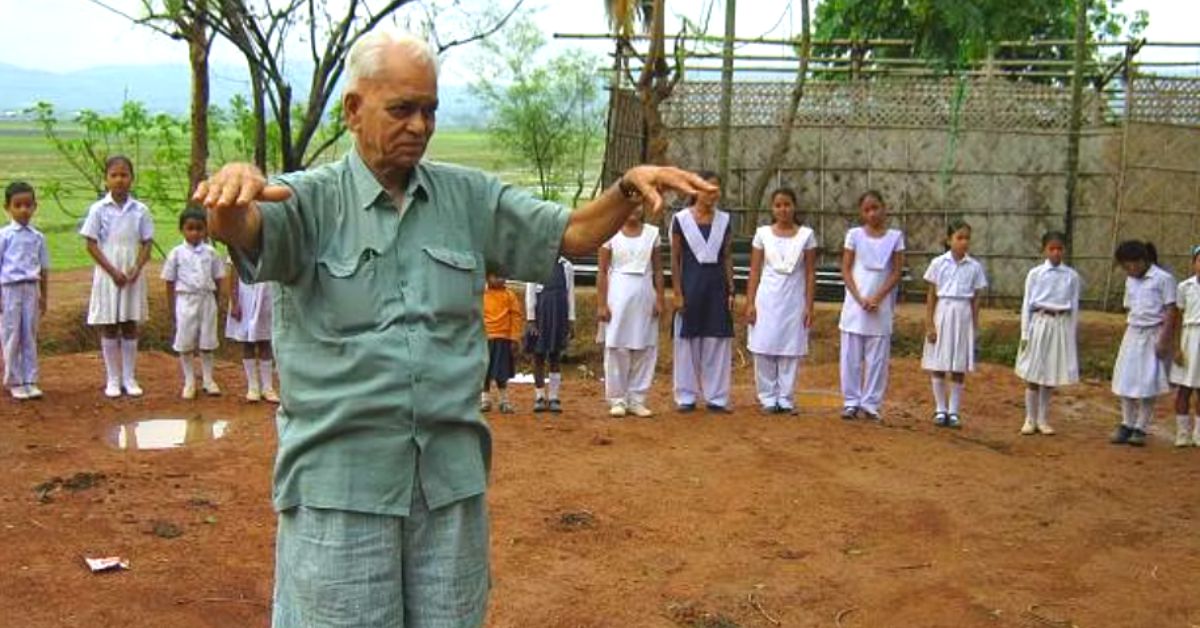 "Hardened dacoits that find a way to transform themselves must have brought to the minds of many, how this can be applied with terrorist groups in different countries today. It gave an article of faith that the cycle of violence can be broken and that violent incidents can be pre-empted and peaceful coexistence brought into existence," added Jill Carr Harris.
For about 70 years, Subba Rao trained and taught millions of young Indians how to overcome communal divide, resolve conflict and find peace through the medium of social service. Through his thousands of youth camps, he gave voice to the spirit of Mahatma Gandhi.
(Edited by Divya Sethu; Images courtesy Wikimedia Common/Ekta Parishad)
Sources:
'S.N.Subba Rao—the Gandhian Known for Surrender of Dacoits and Inspirational Youth Camps Is No More' by Bharat Dogra; Published on 28 October 2021 courtesy Counter Currents
'Remembering Subba Rao ji…' courtesy Ekta Parishad
'Jailed at 13, S N Subbarao went on to rehabilitate 600 dacoits in Chambal valley' by Kaushal Kishore; Published on 7 February 2023 courtesy The Print
We bring stories straight from the heart of India, to inspire millions and create a wave of impact. Our positive movement is growing bigger everyday, and we would love for you to join it.
Please contribute whatever you can, every little penny helps our team in bringing you more stories that support dreams and spread hope.