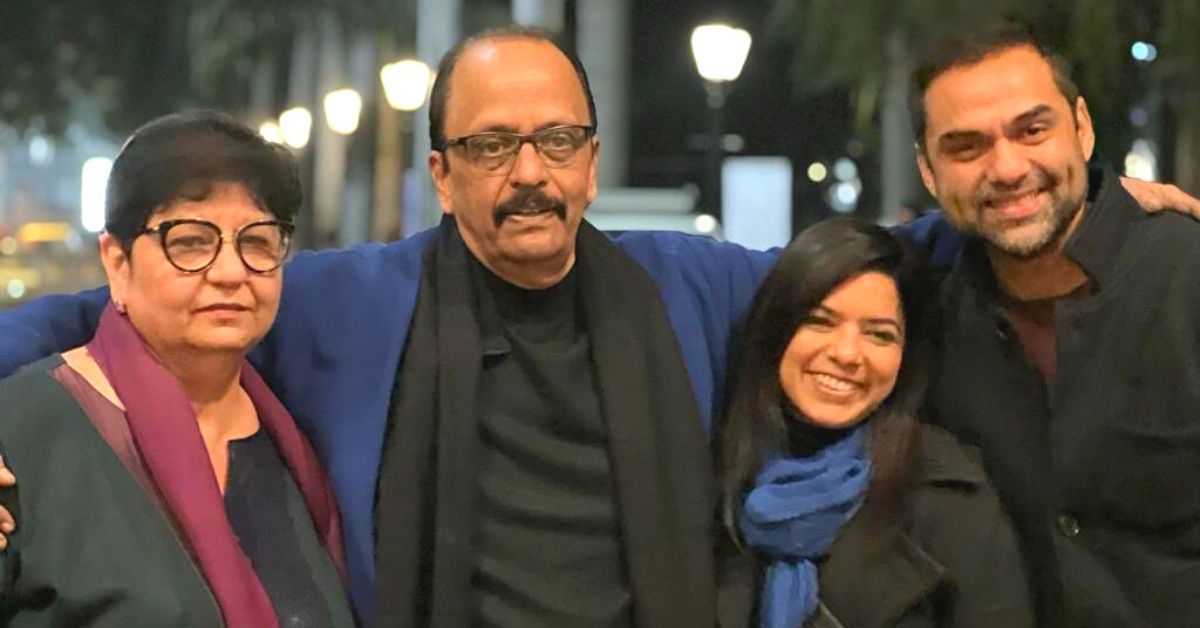 Neelam and Shekhar Krishnamoorthy, the couple whose story has inspired Netflix's Trial By Fire, lost their children in the Uphaar Cinema fire, and have been seeking justice for their children and other affected families ever since.
Justice delayed is justice denied.
This famous legal maxim encapsulates the story of Neelam and Shekhar Krishnamoorthy, who spent over two decades seeking justice after they lost their children Unnati (17) and Ujjwal (13) to the devastating fire that engulfed Uphaar Cinema.
More than 25 years ago, the Uphaar fire tragedy in the national capital took the lives of 59 people who died of asphyxiation, while a further 103 people were seriously injured in the ensuing stampede.
That's one way of looking at this entire episode. But there was another story that needed to be told — the maze of the Indian legal system and its inability to hold persons of wealth and influence to account often breaks ordinary citizens seeking justice. However, this imperfect legal system never broke Neelam and Shekhar Krishnamoorthy's dogged pursuit of justice.
That story was recently captured in a fantastic mini-series on Netflix Trial by Fire starring Abhay Deol and Rajshri Desphande, who play the couple, based on the book written in Neelam's voice.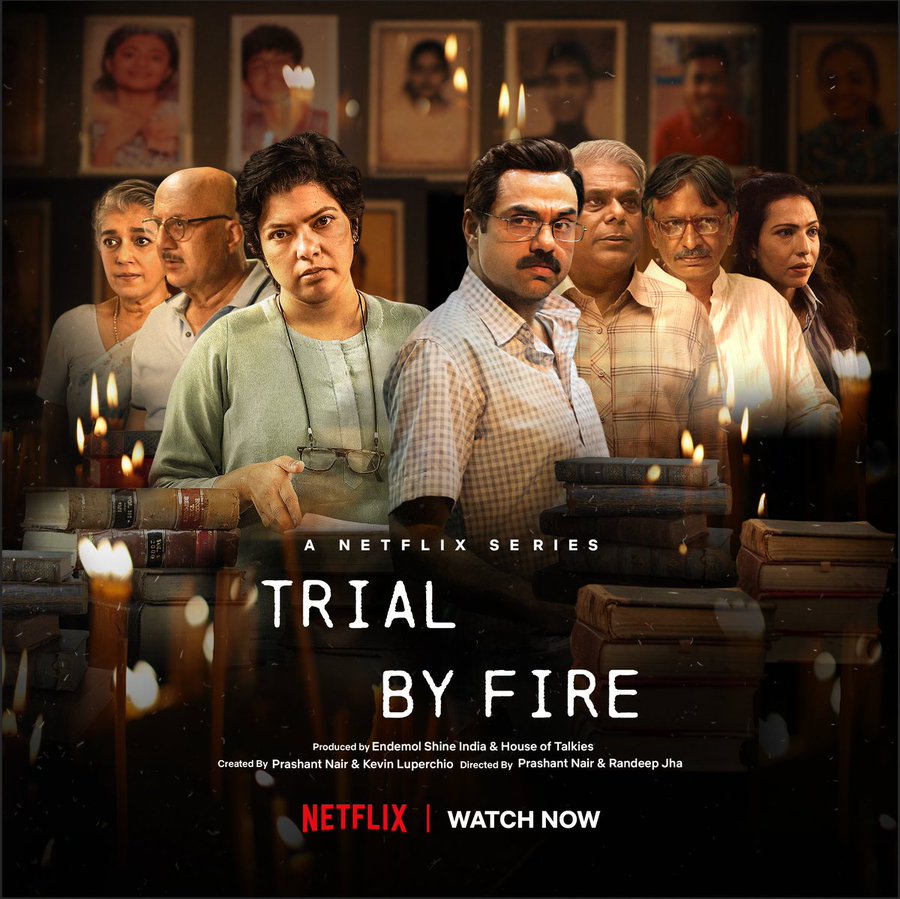 The fire
On 13 June 1997, during a screening of JP Dutta's Border, a massive fire broke out in Uphaar Cinema located in the Green Park area of south Delhi.
While the cause of the fire was attributed to shoddy repair work done on a poorly maintained transformer, the deaths were down to the fact that the cinema was woefully underprepared for a fire. With the cinema hall engulfed in smoke, the establishment lost power and there was total chaos. While those in the lower floor could escape, people seated in the balcony were trapped. Making matters worse, fire tenders took more than an hour to reach the location.
Harish Salve, a senior advocate appearing for the CBI, told the Delhi High Court in 2007, "Safety measures, meant for panic situations, were not in place in the ill-fated theatre… the persons, who were getting financial gains from the operation of the cinema, were criminally liable for the lapses."
There were many lapses on the part of the establishment and its owners Sushil and Gopal Ansal that cost 59 people their lives.
Beyond faulty equipment and its placement, which flouted a whole host of norms, the cinema hall did not have the requisite safety measures in place.
According to an Indian Express explainer, "There were no exit lights, foot lights, or emergency lights in the cinema — when the building lost power, the hall became pitch dark. There was also no public announcement system to alert the movie-goers of the fire. In the darkness of the cinema hall, it took a significant while for viewers to even realise there was a massive fire in the building."
More egregiously, however, the exits were locked and gangways (passage between rows of seats) blocked because the owners had made unauthorised extensions to raise the number of seats. Also, illegal businesses were operating in areas meant to be empty.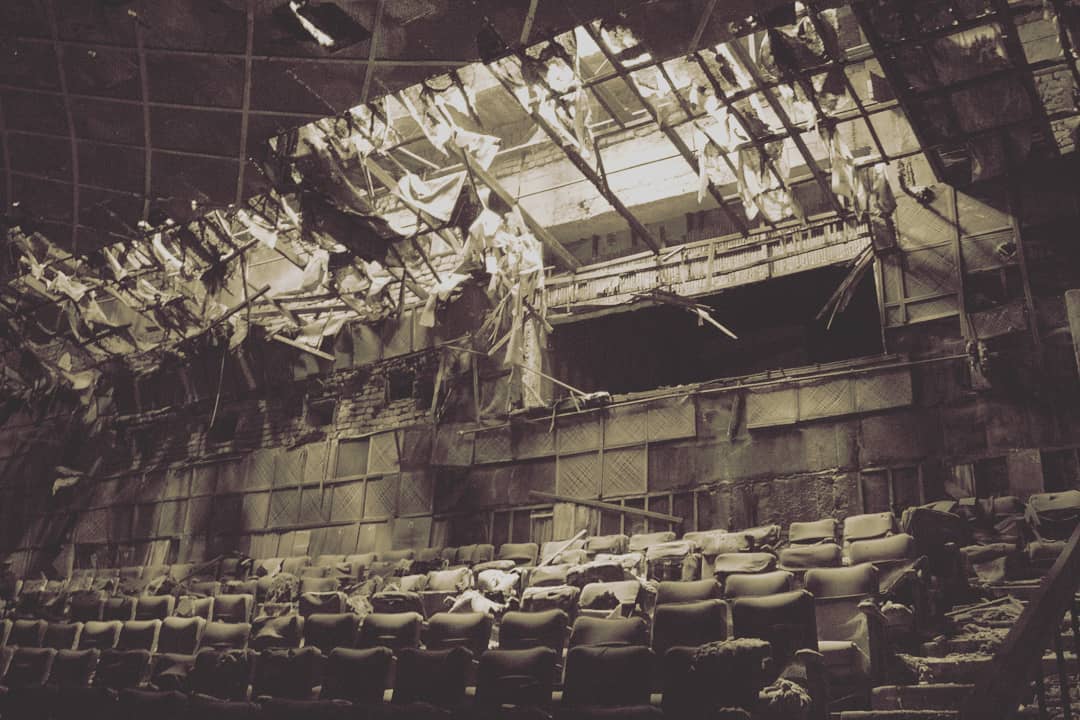 Fight for justice
It was only 13 days after the tragedy when Neelam and Shekhar began reading newspapers to understand what had really happened on that fateful day. While still reeling from the loss of her children, Neelam came to the realisation that her children didn't have to die.
They spoke to others who lost their loved ones, those who had survived the tragedy and learnt the horrific fact that exits for those watching the film on the balcony were locked.
With tears turning to anger, they decided to take legal action against the owners of Uphaar Cinema. They turned to senior advocate KTS Tusli for legal advice, who took up their cause pro bono. A key piece of advice Tulsi offered to the couple was that they should form an association of those who lost their loved ones and fight the case.
The couple would sift through obituary columns in newspapers, writing down the names and numbers of those who had lost their loved ones to the fire.
While some families dismissed their call to seek justice out of grief or threats issued by vested interests, others joined their association. On 30 June, the Association of Victims of Uphaar Tragedy (AVUT) came together.
What followed was years of legal battle against the owners of the cinema, Gopal and Sushil Ansal, who were at the time real estate moguls in the national capital with enormous resources and influence. In their long quest to get justice not just for their children, but the many families of those who lost their loved ones, the couple became researchers, paralegals and activists.
They gave up significant amounts of their own personal business to become crusaders of justice. Alongside the court appointed official, they even took the brave step of visiting the scene of the tragedy despite their personal trauma to collect information that could help their case.
Sadly, in their pursuit of justice, they were met with frequent court adjournments, puzzling legal applications from the defendants, "loss" of original court records, incompetence from the state and even evidence tampering which saw the trial suffering inordinate delays. The couple also suffered physical intimidation, verbal abuse and years of derision during this time.
However, nothing seemed to deter them. Even when the legal system seemed to go easy on the Ansals, the couple never lost their sense of doggedness and determination.
In a 2021 interview with Bar and Bench, Neelam recalls the moment in 2015 when the Supreme Court raised the period of imprisonment for the Ansal brothers from one to two years, but added that if the convicts paid a fine of Rs 30 crore each within three months, they wouldn't have to serve jail time anymore given their age. Neelam recalled that it was the only time she cried.
"When I came out of court, I burst into tears. That was the only time in my life I couldn't control myself. I felt traumatised, let down by the system. I lost faith in the very system I had faith in from 1997 till 2015," she told the legal media publication.
Again in 2017, the Supreme Court directed that brothers pay a fine of Rs 30 crore each, which would go into the construction of a trauma centre at Safdarjung Hospital. This would remain one of the few positive outcomes of the case. Meanwhile, Sushil Ansal, who had spent a total of five months in prison, was let off without further imprisonment because of his age (77) and health complications. His brother Gopal, meanwhile, was ordered to serve a year.
Finally, in November 2021, a Delhi court sentenced both brothers to seven years simple imprisonment in a separate case related to evidence tampering. The court also imposed a fine of Rs 2.5 crore on each brother. However, in July 2022, another Delhi trial court ordered their release against the jail term already undergone by them since November 2021.
"We empathise with you (Association of Victims of Uphaar Tragedy chairperson Neelam Krishnamoorti). Many lives were lost, which can never be compensated. But you must understand that penal policy is not about retribution. We have to consider their (Ansals) age. You have suffered, but they have also suffered," the judge said.
Before leaving the courtroom, however, Neelam remarked to the judge, "This is complete injustice. We cannot have faith in the judiciary if the accused is rich and powerful… I made a mistake by coming to court. The system is corrupt." In September 2022, AVUT moved the Delhi High Court against the trial court order. They refuse to give up their legal battle.
And it's not difficult to understand why. In another interview with The Indian Express, Neelam said ahead of the release of the Netflix show, "We didn't spend as much time with our children on this Earth as we have seeking justice for their murders. We are serving a living death sentence; it has been 26 years, and it is still on."
Speaking to the publication, Shekhar added, "That day, [of the Uphaar Cinema fire] when we came back home, I asked Neelam what do you want to do? She said I want to fight, and that is what we have been doing and will keep doing."
(Edited by Divya Sethu)
(Images courtesy Netflix, Facebook/Arnav Kashyap, Twitter/Rajshri Deshpande)
Sources:
'Uphaar Fire Tragedy: The mother who still finds strength from children she lost two decades ago' by Aamir Khan, Published on 29 December 2021 courtesy Bar and Bench
'Trial by Fire on Netflix: What was the Uphaar Cinema tragedy?' by Arjun Sengputa; Published on 14 January 2023 courtesy The Indian Express
'Uphaar Cinema Fire: Court Orders Release of Gopal, Sushil Ansal in Evidence Tampering Case' by PTI; Published on The Wire
'Uphaar evidence tampering case: Victim Association moves Delhi HC against Ansals release order' by ANI; Published on 1 September 2022 courtesy The Print
'Can justice be done?' by Apar Gupta; Published on 8 November 2016 by The Indian Express
We bring stories straight from the heart of India, to inspire millions and create a wave of impact. Our positive movement is growing bigger everyday, and we would love for you to join it.
Please contribute whatever you can, every little penny helps our team in bringing you more stories that support dreams and spread hope.