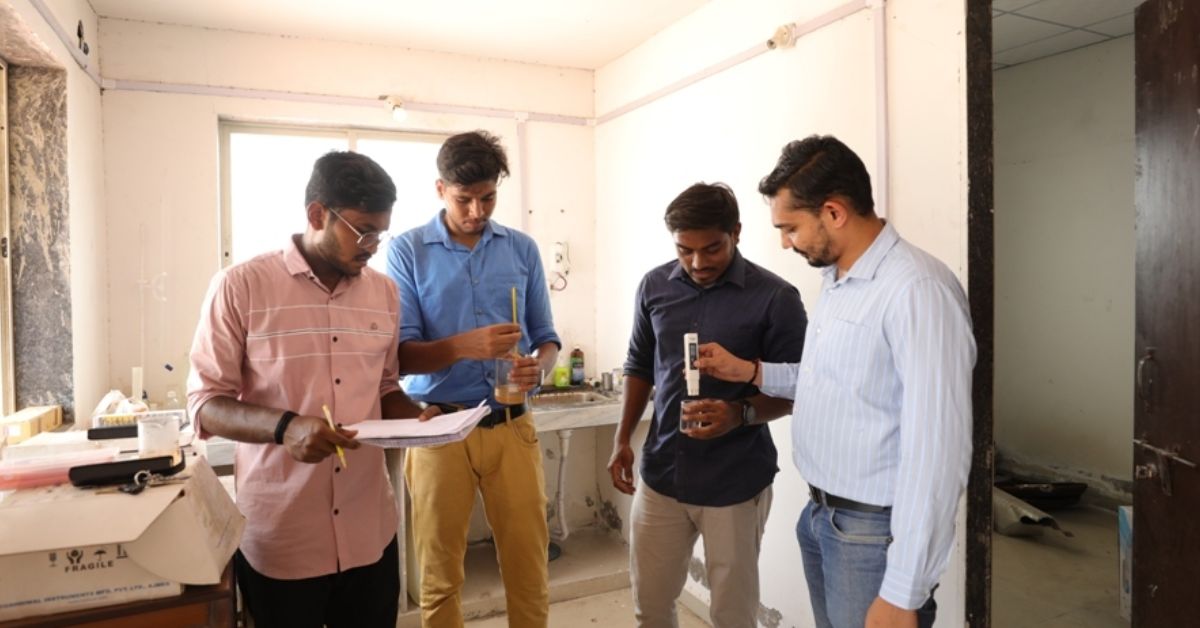 Engineer Yash Tarwadi launched a desalination plant in Olpad, a village in Gujarat, to help the residents access clean drinking water. He explains how his project works, and what other interventions his company Solnce Technologies has led towards sustainability.
This article has been sponsored by Wingify Earth.
As India falls in the ranks of the world's fastest-growing economies, its dependency on non-renewable energy sources like coal, oil, gas, etc, is increasing — leading to larger emissions of greenhouse gases. But Gujarat-based Yash Tarwadi, a chemical engineer, is fighting the devastating impact on non-renewable energy through his venture Solnce Energy Private Limited.
Solnce, which was launched in 2020, aims to help people transition to sustainable energy solutions in a way that is smart, accessible, and easy to understand.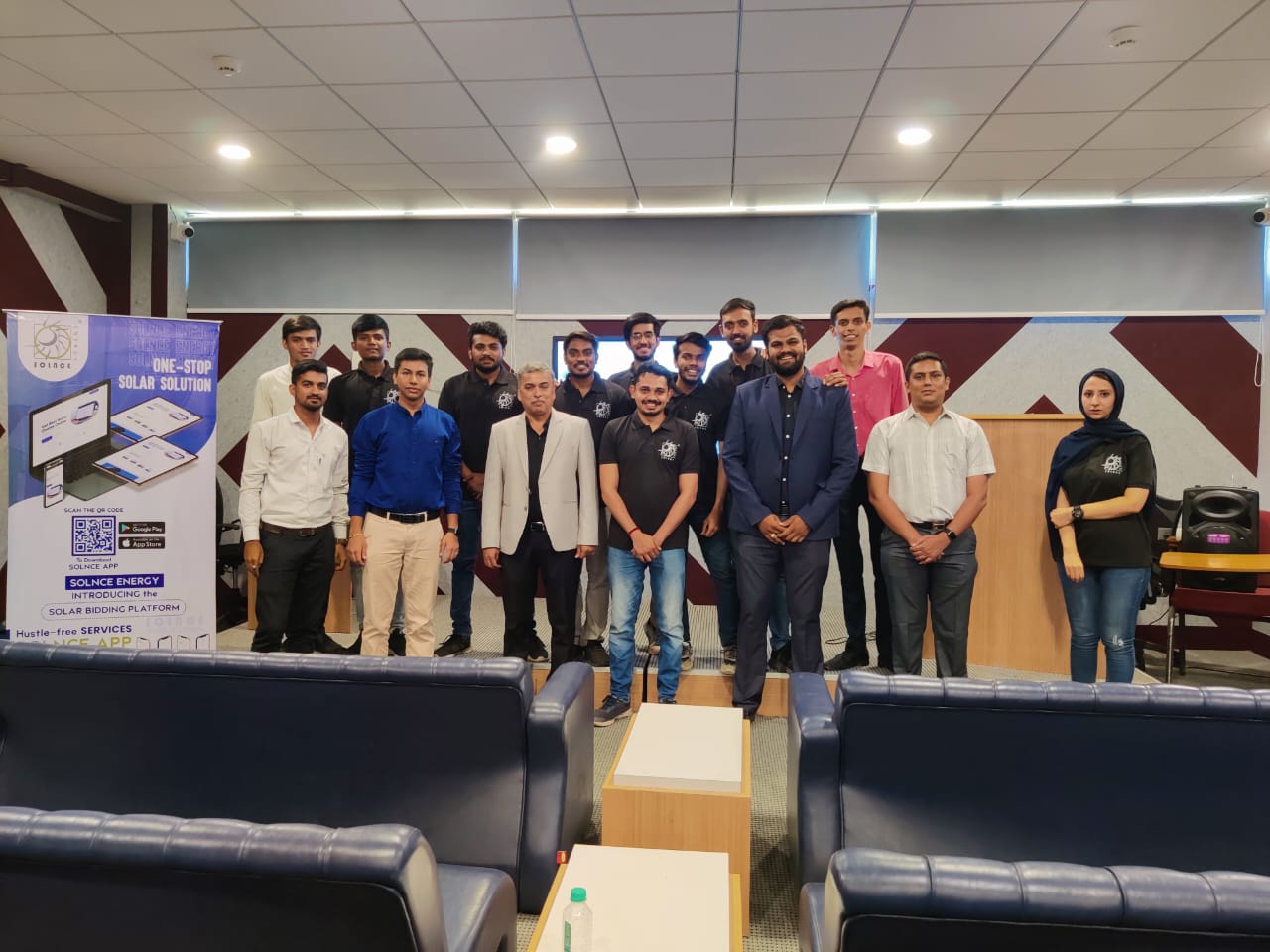 In 2018, it introduced its desalination plant Sol-Evo, a pilot project in Olpad, a coastal village around 30 km away from Surat.
Yash says, "Our pilot project in Olpad taluka is making a huge difference in the lives of the surrounding communities by providing them with clean drinking water. We have eliminated the contamination in the local water well causing waterborne diseases such as diarrhea, cholera, dysentery, hepatitis A, typhoid, and polio."
He also claims that through his pilot project, Solnce was able to provide safe and clean drinking water to the people. "We have prevented 2.064 tons equivalent CO2 from entering the atmosphere and saved 5.14 million litres of water," he says.
"We are able to provide this essential resource to over 300 people, who can now drink and cook with confidence, knowing that their health is protected. Our work is centered around making a positive impact in the lives of those we serve, and we are committed to expanding our reach to help more communities in need."
One of the individuals who has benefitted is Munjal Bhai Jariwala from Asnabad. He says, "We used to drink water directly from the well, thinking that the source of water was safe. However, we had to walk a long distance every day to get this water, and the color and taste of the water were visibly different. We didn't have any other cheap options to work with, and as a result, our children often suffered from various diseases due to the contaminated water."
"Because of this new technology, the colour and taste of the water now seem normal. The most evident result is that our children are now healthier and their water tastes better. We no longer have to worry about the health of our family due to contaminated water."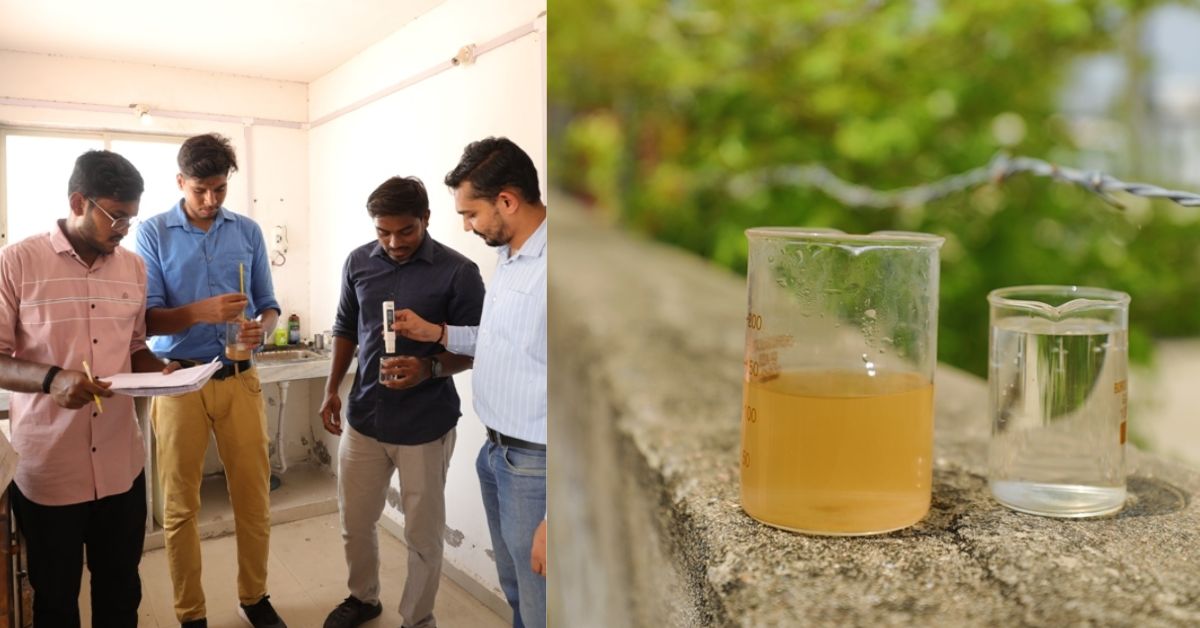 A significant shift
As to what are the challenges that they have to face when it comes to implementing the same idea elsewhere, he says, "As we move towards a more sustainable future, one of the biggest challenges we face is raising awareness about the urgent need to adopt sustainable practices and educate people on how to live a renewable life. This requires a significant shift in mindset, habits, and behavior, and it can be a daunting task."
Yash says that awareness building and education could be useful tools in ensuring people have accurate and cost-effective information on solar energy and other renewable sources. "To tackle this issue, we have launched various initiatives such as informative blogs, seminars, and lectures in universities to engage and motivate the people towards renewable energy. Our goal is to provide people with the knowledge and resources they need to make informed decisions and take action towards sustainability."
Solnce has further implemented solar bidding platforms and solar thermal technology in various areas to help locals and businesses transition towards renewable energy.
"Our solar bidding platform is helping industrial and commercial owners switch to solar energy and save significantly on their electricity bills. Moreover, our platform also provides easy loan access, making the initial investment in solar energy more accessible and affordable," Yash added.
"Before Solnce, people would have to find multiple solar EPC companies, meet them individually, ask for quotations…no quality and work was guaranteed. But with Solnce, all they need to do is select the service and solar panel brand they desire (we carry all well-known solar panel brands), and then they can sit back and unwind."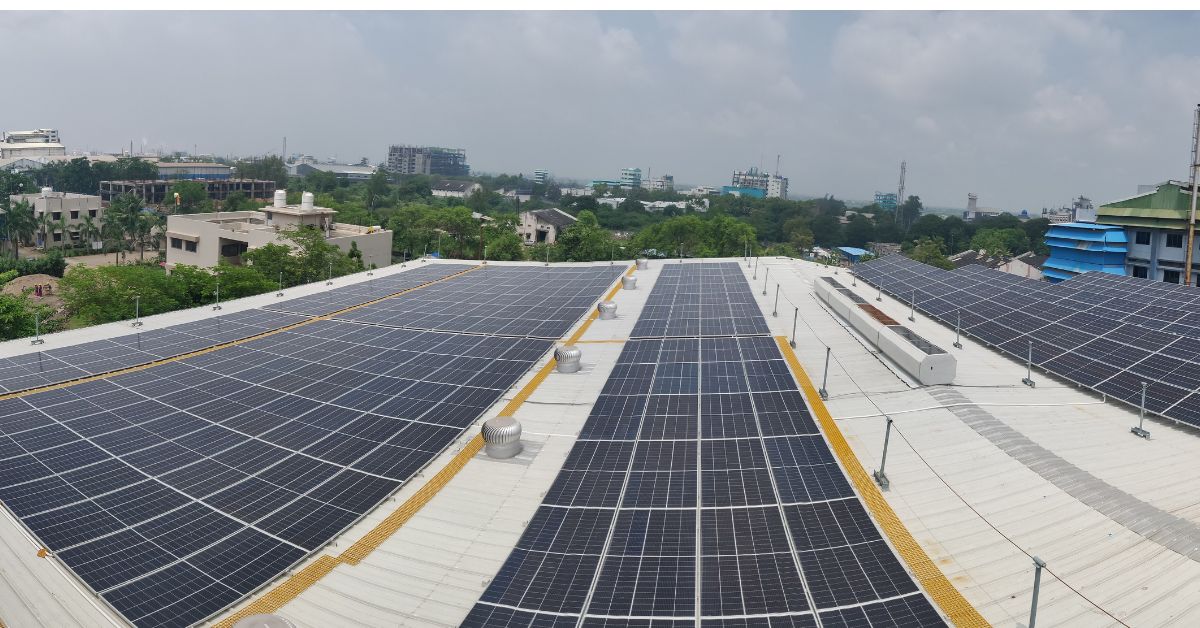 "We take this information and present it to the solar EPC company of their chosen brand, who will then bid for the project in a live bidding process. Usually around three EPC Solar Companies of that particular brand participate in the bidding process. Users can view the quotations and choose the solar installer of their choice in this live bidding procedure. The Solar EPC company that submits the lowest quote typically receives the order."
"We also have our own selection procedure for onboarding solar EPC companies. Our app is used by both the client and the solar EPC company so that the user and we can both monitor progress. When it comes to job quality, project completion dates, and after-sales services, we accept full responsibility."
Solnce Energy also offers a range of personalised services, including Solar rooftops, Industrial solar, Solar Cleaning System, Solar Ground-Mounted systems, Solar loans, Solar Insurance, and AI cleaning alert. The company provides premium quality products at an affordable price, with government subsidy benefits, free consultancy, and 24/7 assistance.
Yash further adds, "We have developed the ground-breaking Solar Thermal Desalination technology, certified by NABL and WHO, that purifies seawater and converts it into completely safe, healthy, and consumable mineral water. With a patented certificate and ongoing R&D to increase capacity, Solnce Energy is committed to providing clean drinking water to all, regardless of their circumstances."
Written by Taruka Srivastav; Edited by Divya Sethu
We bring stories straight from the heart of India, to inspire millions and create a wave of impact. Our positive movement is growing bigger everyday, and we would love for you to join it.
Please contribute whatever you can, every little penny helps our team in bringing you more stories that support dreams and spread hope.