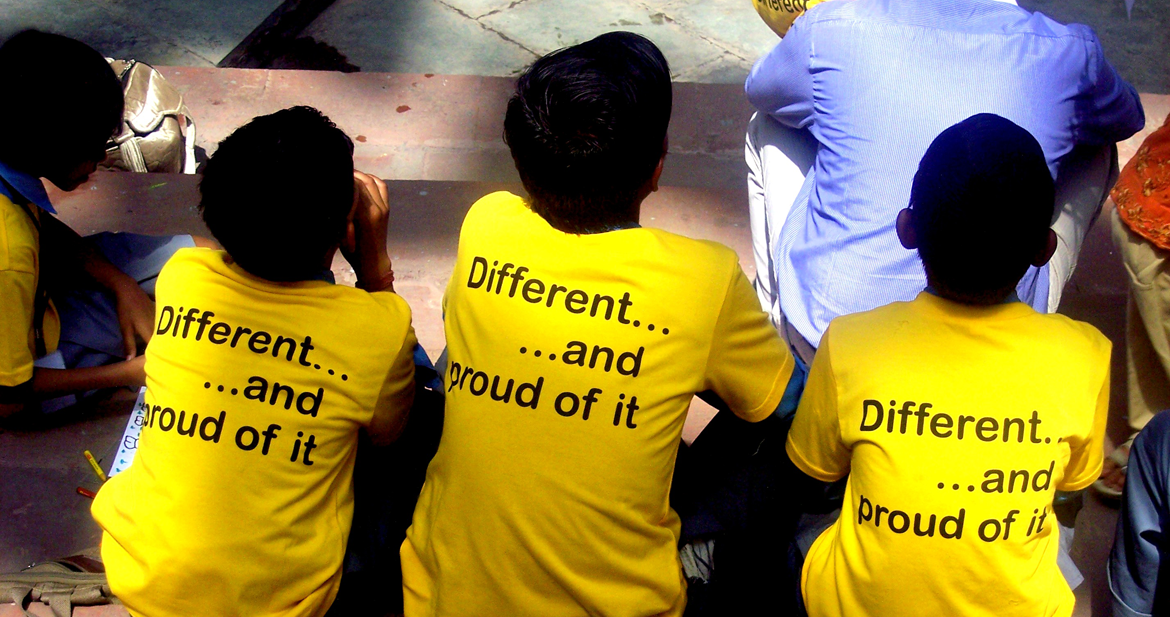 Here are 22 centres that cater to the needs of children and adults on the autism spectrum across India. From speech therapy to music therapy, these organizations are using various methods to bring a behavioural change and are doing some amazing work in this field.
Here are 22 organizations that cater to the needs of children and adults on the autism spectrum across India. From speech therapy to music therapy, these organizations are using various methods to bring a behavioural change and are doing some amazing work in this field.
1. Action for Autism – Delhi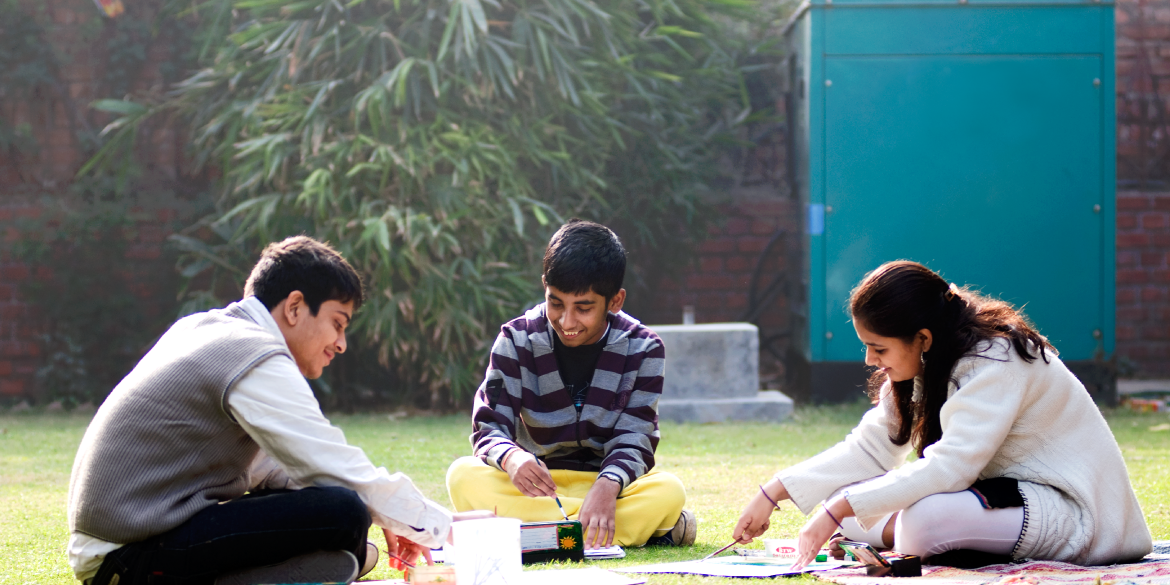 Started by ex-journalist Merry Barua, when her own son suffered from the disorder, AFA works across India to empower kids and adults with autism. From spreading awareness and influencing policy changes to finding better employment for people with autism, AFA is covering many grounds.
Website: www.autism-india.org
Email: actionforautism@gmail.com
Contact Numbers: +91 11 4054 0991, +91 11 4054 0992, +91 11 6534 7422
2. Sampoorna Music Therapy Centre – Bengaluru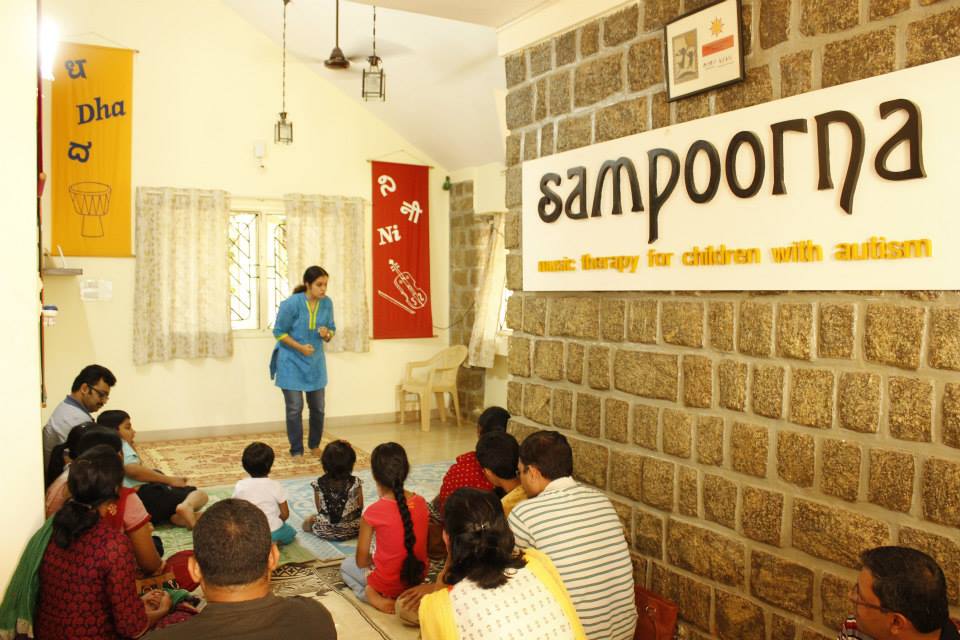 Sampoorna uses music as a tool to work with autistic kids. The therapy centre was started a few years ago due to the joint efforts of Ganesh Anantharaman, his wife Kavita, Bombay Jayashri and many other volunteers. The calmness and discipline which music brings into the autistic kids is something worth admiring. Know more about them and their work with renowned artist Bombay Jayshri.
Website: www.sampoornamusic.org
Email: sampoornamusic@gmail.com
3. CATCH – Bhubaneswar

Centre for Autism Therapy, Counselling and Help (CATCH) is a small group run by parents to connect with families of other autistic children and adults. It is a voluntary initiative where parents can share their experiences and children are taught various life skills for securing a better future for them.
Website: www.catchindia.org
Email: jenareeta@hotmail.com
Contact Number: +91 9937004040 (Reeta Jena)
4. Communication DEALL – Several locations across India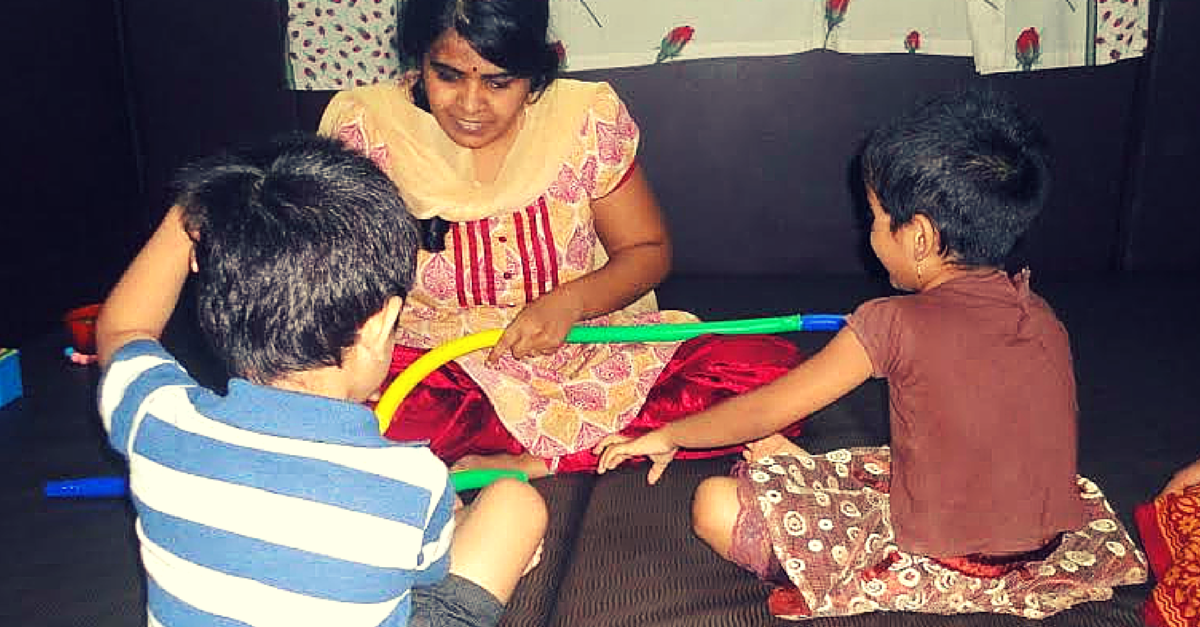 It is an early intervention program that addresses the needs of autistic children through intensive early intervention. The team works with the children for three hours a day, five days a week, helping them to bridge the gaps in their development.
Website: www.communicationdeall.com
Email: communicationdeall@gmail.com
Contact Numbers: Bengaluru – +91 80 25800826 / 27, +91 94803 34809
5. Assisted Living for Autistic Adults (ALFAA) – Bengaluru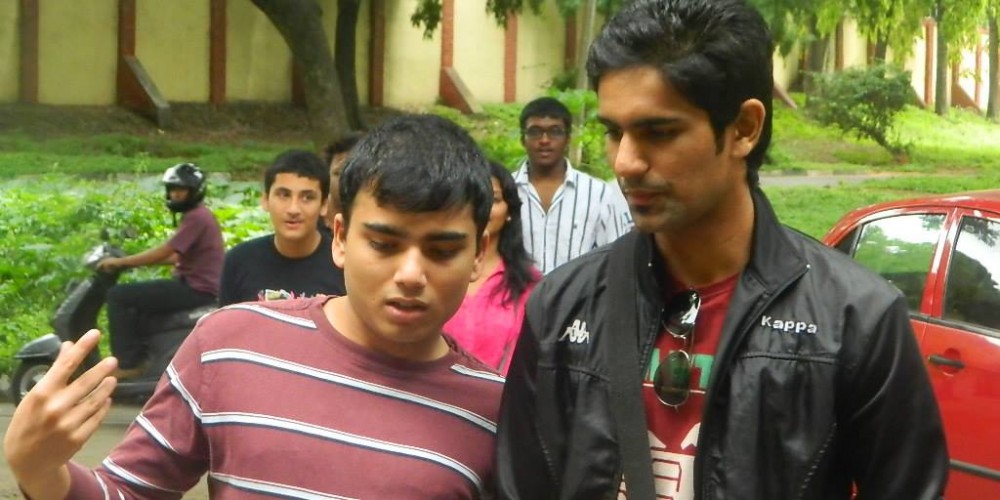 The organization was started by a mother who had several questions regarding Autism and no answers due to lack of resources and facilities. ALFAA provides good living conditions to male adults suffering from ASD. The organization also focuses on providing counseling and guidance to people with ASD and their families.
Website: alfaa.org
Contact: rubysingh_india@yahoo.co.in
Contact Number: +91 80 25567762, +91 97414 18103
6. Adarsh Charitable Trust – Cochin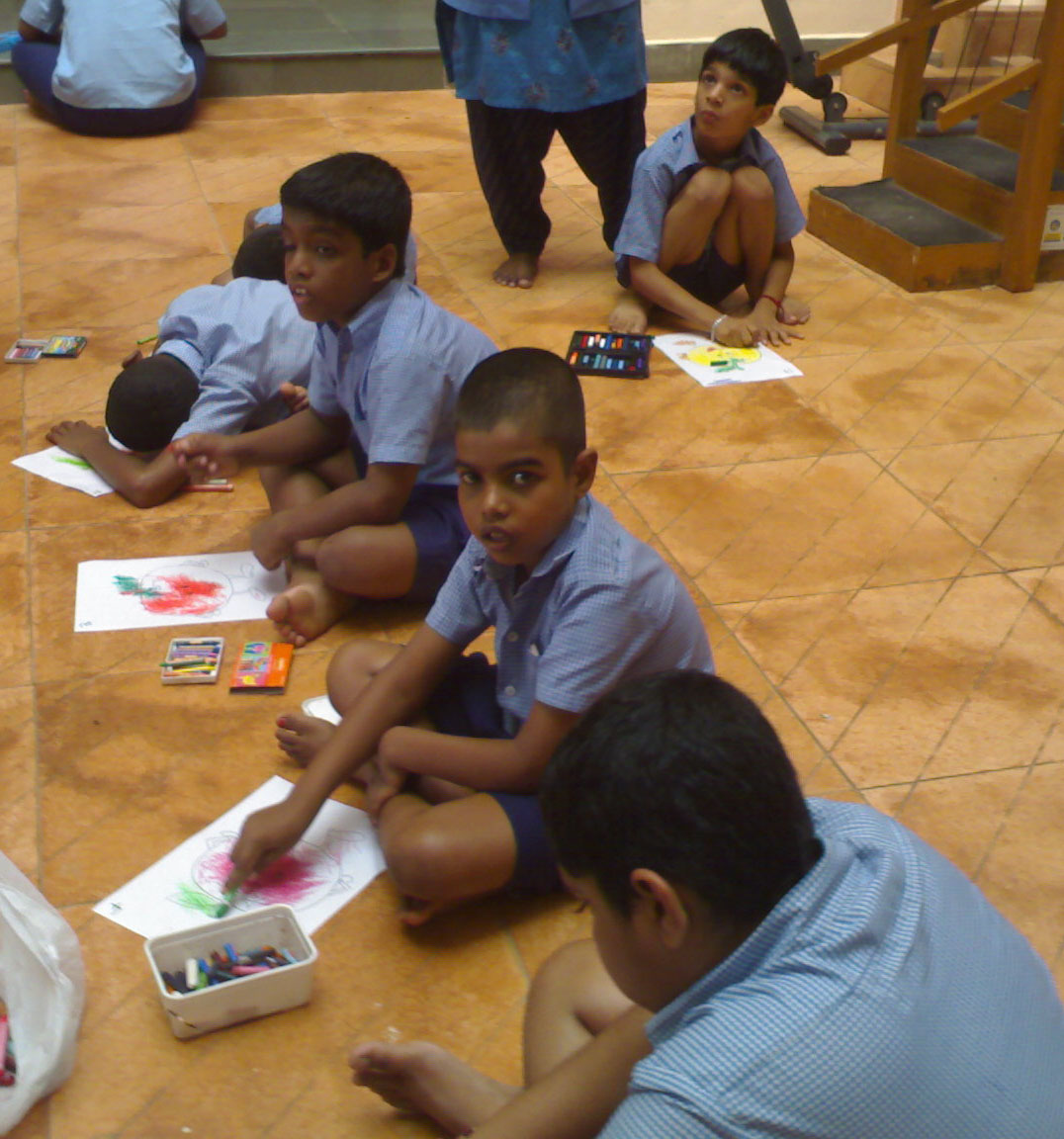 This organization works with autistic kids and focuses on early intervention. They aim at improving communication, cognitive skills, social skills and also enhance the attention span of the kids. Through music therapy, play therapy, special education, hydrotherapy and many other types of training, Adarsh Charitable Trust is trying to bring a significant change in autistic kids.
Website: www.adarshrehab.org
Contact: adarshcderc@yahoo.com
Contact number: 0484-2389448
7. SNM Rehabilitation Centre – Jaipur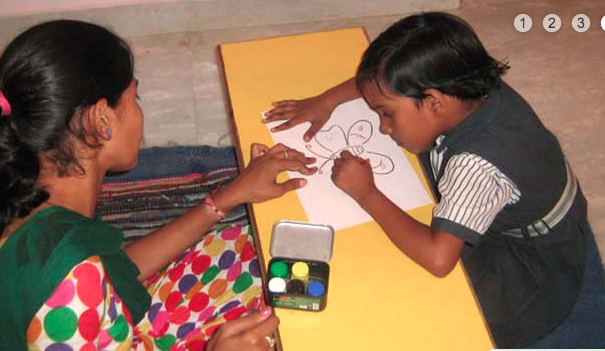 ANM's Autism Centre is Rajasthan's first rehabilitate and research centre for autistic individuals, providing holistic services under one roof – a special school, sensory integration clinic, early intervention centre, diagnostic centre, research cell and an outreach cell.
Website: snmjaipur.com
Email: info@snmjaipur.com
Contact Numbers: Dr. S. K. Meena (President): +91-9414058796, +91-9829100637
8. Ummeed – Mumbai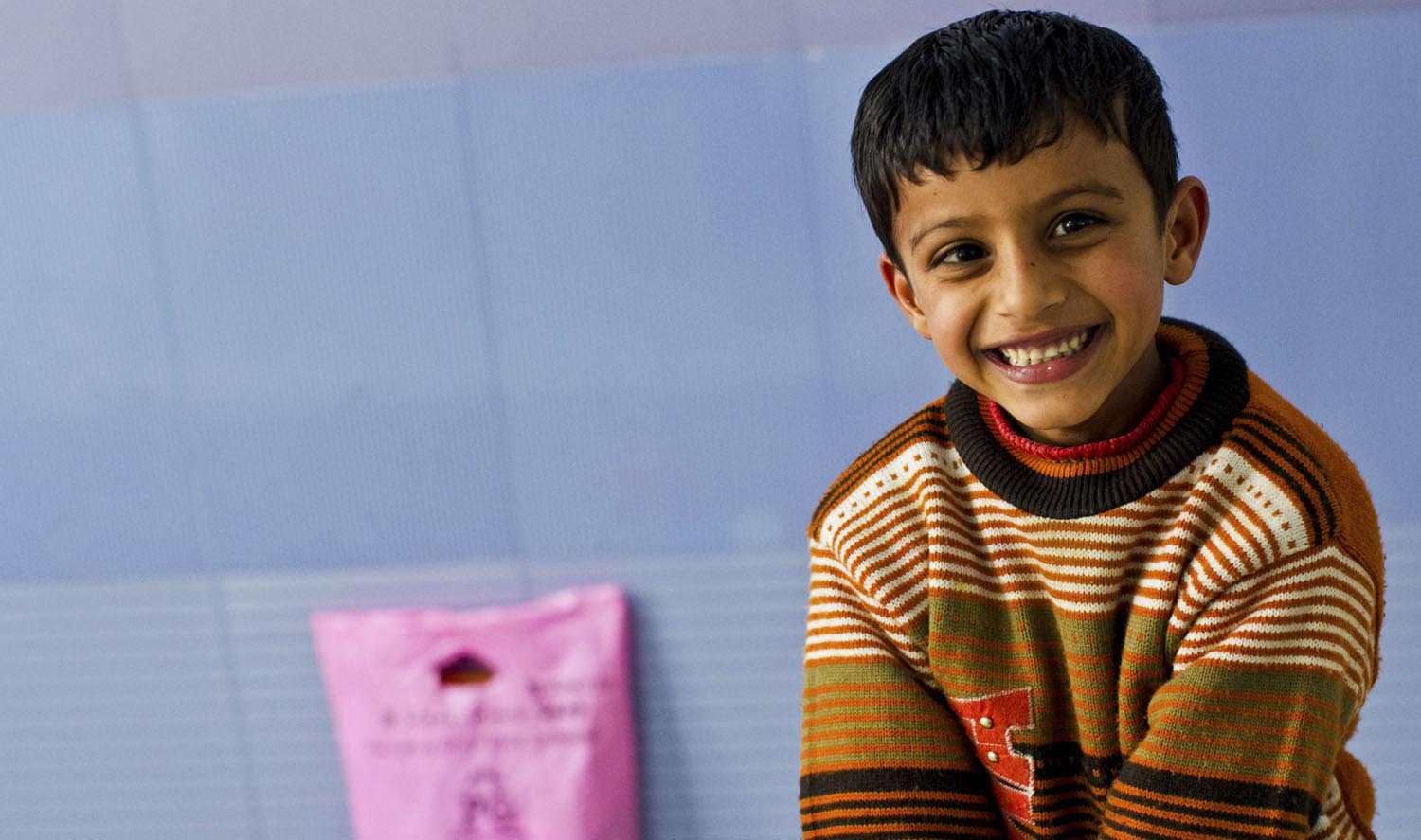 Apart from ASD, Ummed also focuses on other developmental disorders. Through their strong expertise, early intervention, capacity building, advocacy and research, they have been bringing a tremendous positive change in the attitude of kids.
Website: ummeed.org
Email: info@ummeed.org
Contact Numbers: +91 22 65528310, 65564054, 23002006
9. Academy for Severe Handicaps and Autism (ASHA) – Bengaluru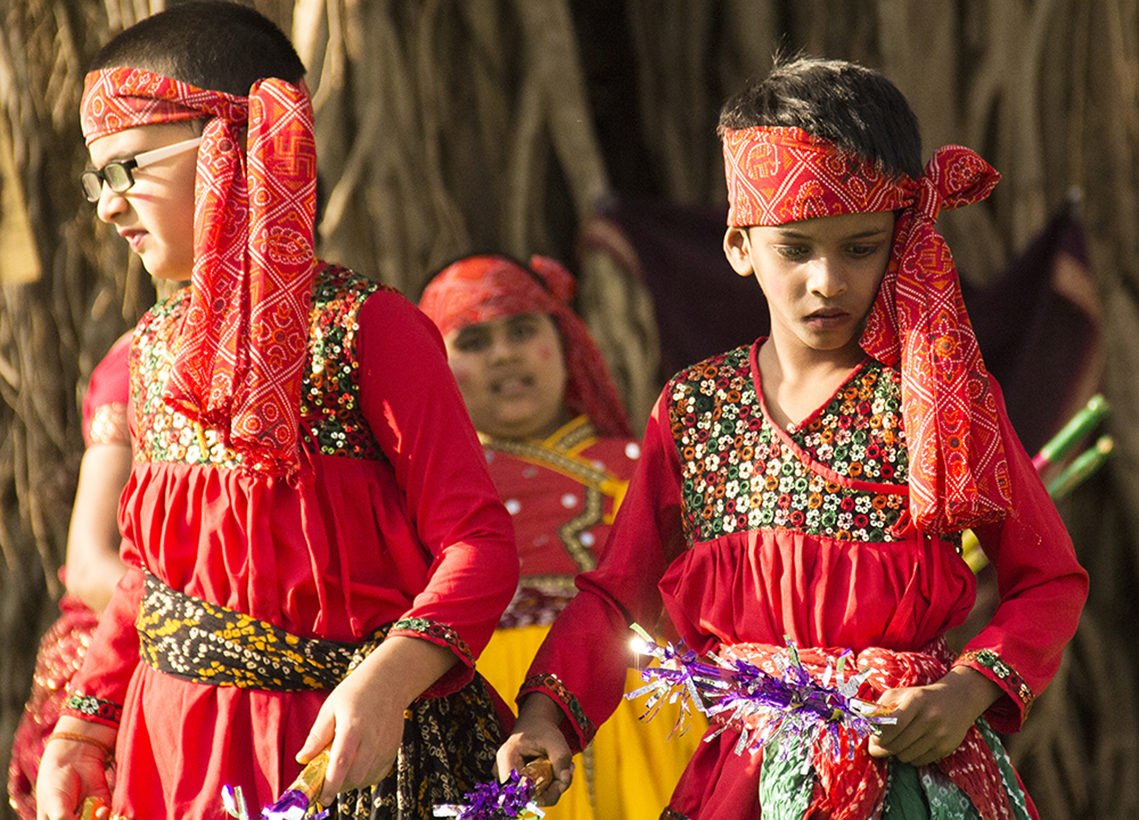 This day-school provides training and education to children with special needs. It aims at creating world-class learning environment for people with ASD. ASHA focuses on utilizing a child's potential by providing him or her with assistance, training and support.
Website: www.ashaforautism.com
Email: info@ashaforautism.com
Contact Numbers: +91 80 23225279 / 23230357
10. Vatsalyam – Chennai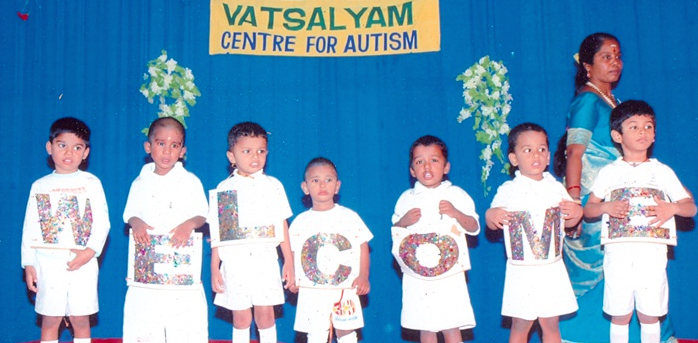 The main aim of the program is to train children on the autism spectrum through behaviour management and structured teaching. Children are taught to interact and play with other children so that they can socialize in society. They are also taught self-help skills and academics using various multimedia tools.
Website: www.vatsalyam.in
Email: info@vatsalyam.in
Contact Numbers: +9144 24832741, +91 9884034323
11. Darpan Autism – Ludhiana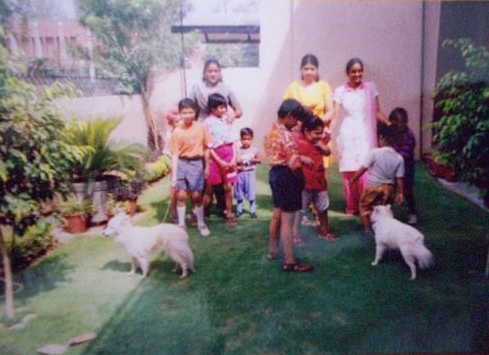 Darpan school is providing holistic development to autistic kids. From assessment and diagnosis to speech and occupational therapy and even parents counselling, Darpan is covering many grounds.
Website: www.darpanautism.org
Email: darpanautism@hotmail.com
Contact Numbers: +91 9779913463, +91 9417160463
12. Tanay Foundation – Ahmedabad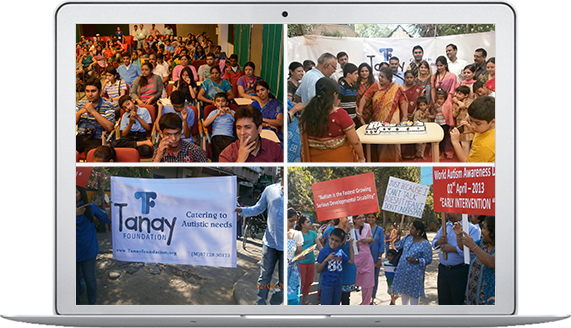 Tanay Foundation was started with an objective to provide world-class education and training to autistic kids. They also provide pre-vocational and vocational training to children. With experienced staff who conduct exercises and provide speech and occupational therapy to the kids, the foundation is trying to make life better for autistic children.
Website: www.tanayfoundation.org
Email: info@tanayfoundation.org
Contact Number: +91 97128 50173
13. We CAN – Chennai

Founded with a belief that children with autism can learn many things if taught properly, We CAN is a resource centre providing services based on the principles of Applied Behavior Analysis (ABA) to children with ASD. Through early intervention, life sills, speech training, occupational therapy, pre-vocational training and even parents counselling, this organization is playing an active role in reaching out to autistic kids.
Website: www.wecanindia.org
Email: wechallengeautism@gmail.com
Contact Number: +91 44 65461010, +91 44 42862221
14. Assam Autism Foundation – Assam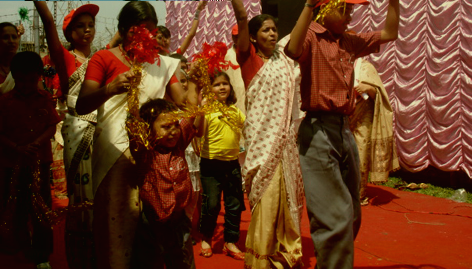 This is one of the best organizations in Assam working in the field of autism. They focus on spreading awareness of developmental disabilities and the methods of rehabilitation. AAF has a Day Care Centre, Community Awareness activities, Research Works, Swashroy Project dealing with paper products and Speech and Communication Development Centre.
Website: www.aaf.org.in
Email: autiassam@gmail.com, shabinaloveschildren@gmail.com
Contact Numbers: +91 9706014608 (Project Management and Public Relations Officer), +91 9706042918 (Administration and Finance Officer), +91 9864027292 (Consultant Paediatrician)
15. Utkarsh – Patna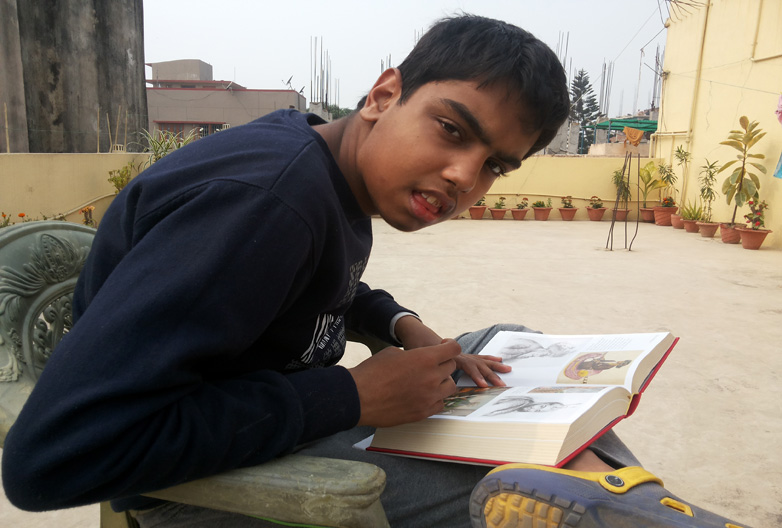 Utkarsh is a special needs school for kids with ASD, ID, CP and other disabilities and offers services to kids from the age of 3 years onwards. Experienced occupational therapists, Speech therapists, Special Educators and Yoga instructors work together to guide the kids with autism to attain their potential.
Website: www.utkarshsevasansthan.in
Email: utkarshsevasansthan@gmail.com
Contact Number: +91-9801699547
16. Prafull Oorja – Bengaluru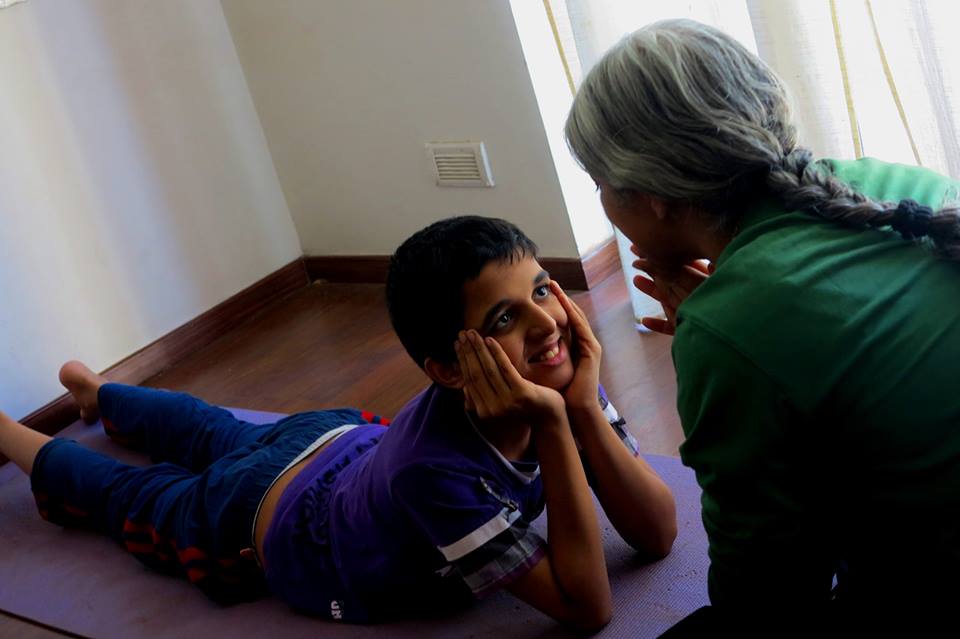 Two ladies from the US, living in India, connected on a social networking website and started a not-for-profit organization aimed at improving lives of children with special needs through yoga. Prafull Oorja has collaborated with various schools and organizations where they teach Yoga. They organize two weekly yoga classes for about 50 special needs' children at Tamahar Trust for Children with Special Needs. Classes include asana, pranayama, mantra, mudra and meditation, depending on the children's physical and emotional levels. Read about them in an article on The Better India.
Website: www.prafulloorja.org
Email: prafulloorja@gmail.com
Contact number: +91 7829427742
17. Tarang – Chennai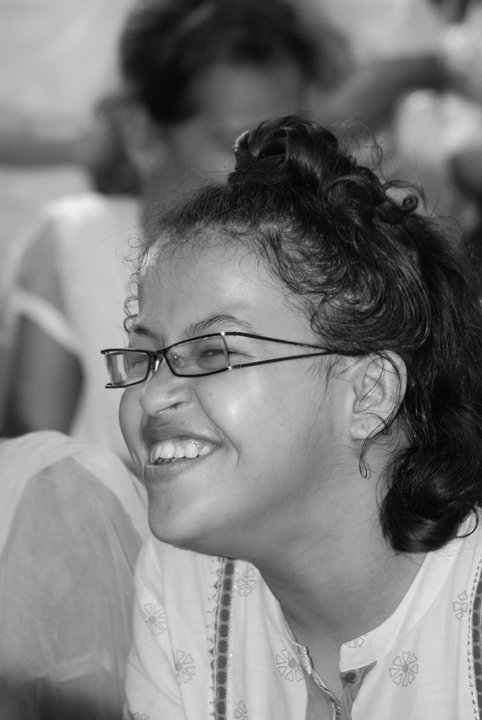 A new program in Chennai is enabling differently-abled children and children with special needs to experience the joys of music, dance and other art forms in a comfortable and non-invasive environment. With performances from stellar artists, this organization aims at including these children in the cultural space that is largely denied to them due to their peculiarities, and allowing them to immerse themselves in the therapeutic effects of creative arts.
Website: www.v-excel.org
Email: info@v-excel.org
Contact number: 91-44-24522061 / 24521986
18. Aarambh Autism Center – Aurangabad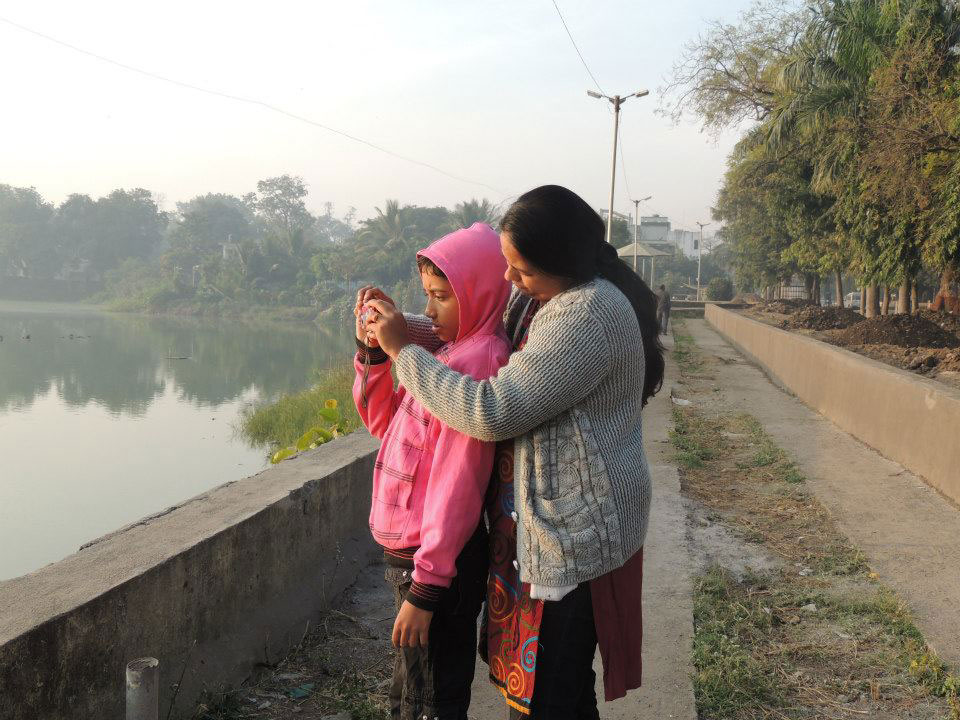 Aarambh's mission is to provide quality education to the autistic children and adults. Using advanced therapies and holistic approach, the organization is not only helping kids and adults fight ASD but also counselling their families.
Website: www.aarambhtrust.com
Email: ambikanidhu@gmail.com
Contact number: +91 8275284178
19. Prasanna Autism Centre – Pune

Using various special techniques like audio visual tools, picture communication, behavioural and social skills, Prasanna aims at bringing special education one step closer to autistic children. They also make the kids self dependent and provide them vocational skills.
Website: www.prasannaautismcentre.com
Email: hello@prasannaautismcentre.com
Contact number: +91 93260 13744
20. The Janey Centre – Kochi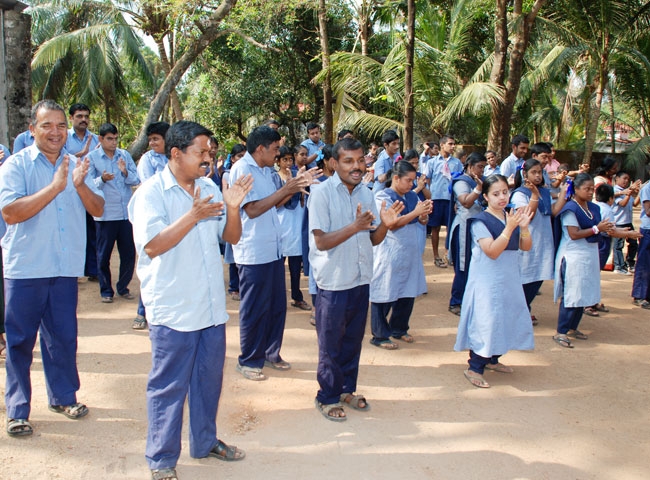 Through their early intervention programme, group therapies, physical training and pre-vocational training, The Janey Centre is catering to the needs of children with special needs in amazing ways. Their aim is to rehabilitate autistic children as productive members of the society.
Website: janeycenter.org
Email: janeycentre@gmail.com
Contact number: +91 484 2780772
21. Care 4 Autism – Secunderabad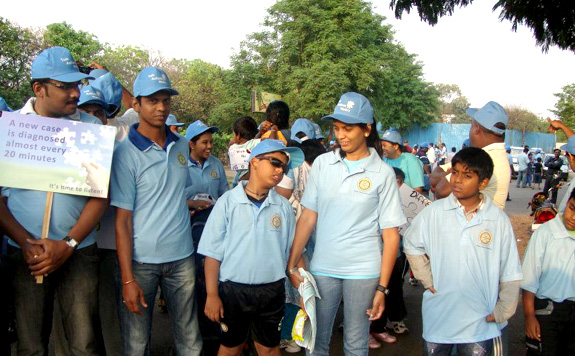 Started in 2009, this centre focuses on providing intensive comprehensive educational program based on the scientifically validated procedures. They also involve parents, families, educators, professionals in creating awareness about Autism and provide a common platform to share information.
Website: www.care4autism.in
Contact: autisticsociety@gmail.com
Contact number: 040 27792310 / 040 64512310, 09032002310
22. Autism Society of Andhra Pradesh (ASAP) – Hyderabad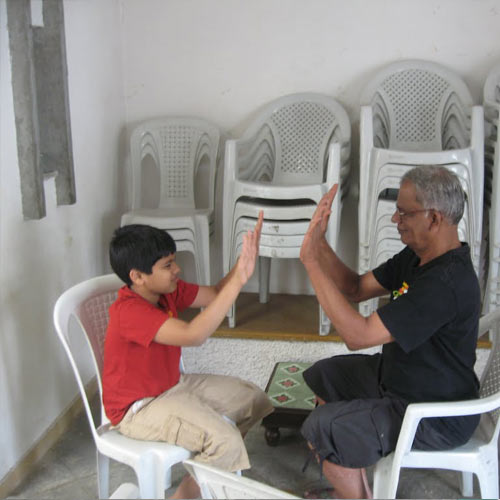 ASAP, a non profit organization was started to help families and children on the Autism spectrum. They offer a large number of services including Psychological Assessments & Diagnosis, Early Intervention, Speech Therapy, Occupational Therapy, Behaviour Modification, Sensory Integration, Music Therapy, Group Therapy, etc.
Website: www.asap.org.in
Contact: info@asap.org.in
Contact number: +91 – 40-64502596, +91 – 98485 13192
Like this story? Or have something to share? Write to us: contact@thebetterindia.com, or connect with us on Facebook and Twitter (@thebetterindia).