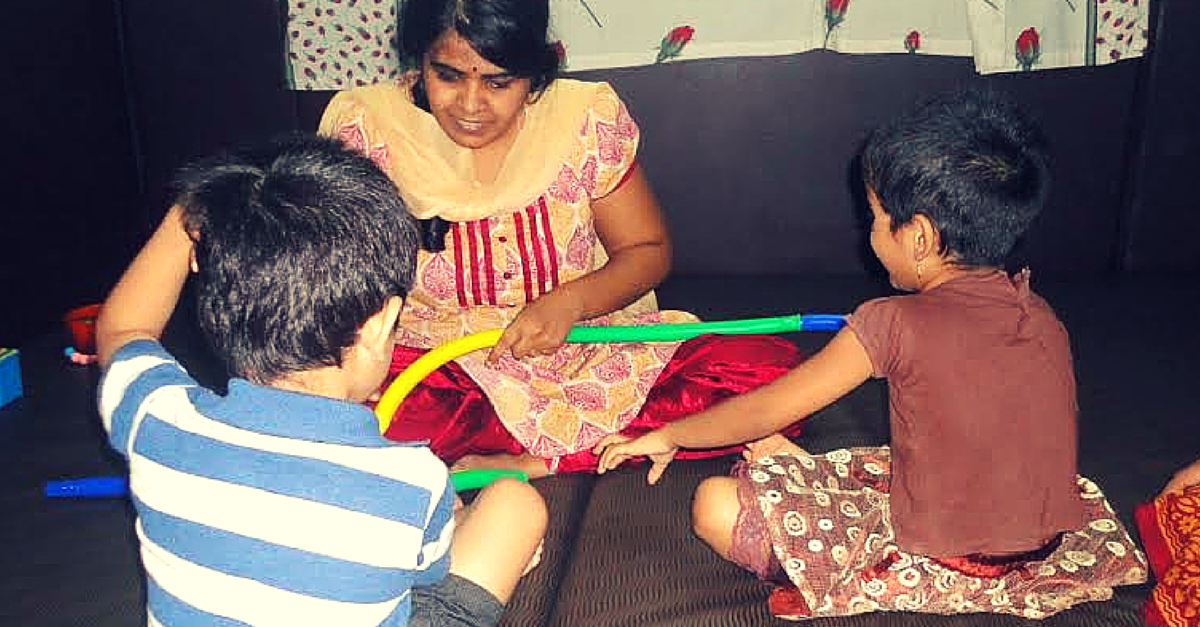 This family's early intervention for their autistic child brought a significant improvement in his condition. This is their story along with ways in which you can detect Autism Spectrum Disorder early on and the steps you could take thereafter.
This family's early intervention for their autistic child brought a significant improvement in his condition. This is their story along with ways in which you can detect Autism Spectrum Disorder early on and the steps you could take thereafter.
Little Aryan is the apple of his parents' eye. They have just celebrated his 5th birthday. It was a huge party with around 40 children. They smile indulgently as Aryan enjoys all the attention and insists on opening the birthday presents. The first few years have been quite stormy for the family and they are savouring this moment as they remember the difficult journey which finally got them to this point.
The first born child of a young couple from the temple town of Madurai, Aryan was delayed in speaking. When he had not spoken even by 2.6 years of age, they consulted their doctor. In her heart, Aryan's mother knew something was amiss. Aryan wouldn't sit in a place for long; it was almost as if he was born with wheels not feet. He would cry for hours on end and eat food only when it was mashed. However, the doctor laughed it away saying this was a normal difference in development. Enrol him into a playgroup and all will be fine by the time he is five, they were advised.
So, when they were called in by Aryan's play group teacher, they were almost relieved that someone else agreed with their concerns! Your child does not respond to his name call, the teacher told them. He is most often by himself and does not show interest in other children as he should. Backed by the teacher's observations, Aryan's parents decided to take matters into their own hands.
They searched the internet to find out who they should consult. This is how they landed up at a local Psychiatrist's doorstep, who asked them a series of questions about their child's behaviour and communication before informing them that their child had Autism Spectrum Disorder.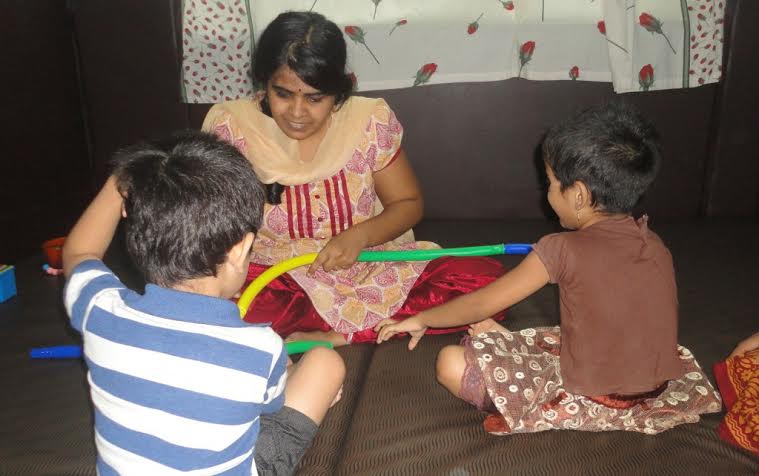 Autism is a neurobiological disorder presenting from early childhood characterized by great difficulty in communicating and forming relationships with other people and in using language and abstract concepts. Little Aryan showed several of the signs of the condition like:
He was intermittent in his eye contact
He did not respond to his name
When he wanted something he did not ask for it nor did he point, rather took his parents to what he desired or just helped himself
He showed little interest in other children
He didn't really participate in the reciprocal games of childhood (like peek a boo)
"Now that I look back," said Aryan's mother as she shared her experience with me, "I realize that he rarely ever showed any response to other people's distress. If there was another child crying in the vicinity, he never reacted. I see now that the way he engaged with toys was also different."
"He was either oblivious to toys, walking from one end of the room to another or lining up the cars, never playing meaningfully with them. In fact, he wouldn't sleep entire nights when he was a year and a half. This was the time, when I gave birth to my second baby. Everyone around us said Aryan was reacting badly to the sibling. All his tantrums, difficulty in sleeping, etc were attributed to this new development."
The Psychiatrist whom Aryan's parents consulted informed them that Aryan would need multiple interventions to develop various capabilities. His difficulty with sleeping and inability to point at objects were due to differences in his sensory motor development.
Occupational therapy would help to improve these. Aryan also needed speech therapy to improve his communication skills and his ability to mingle with others (socialization).
And so began the quest for the right kind of services for Aryan. They had the big advantage of early identification on their side. All their online reading told them that early intervention would give their little boy the best advantage in life.
One thing led to another and soon they enrolled Aryan in the Communication DEALL program at Bengaluru. This is an early intervention program that addresses the needs of children like Aryan through intensive early intervention.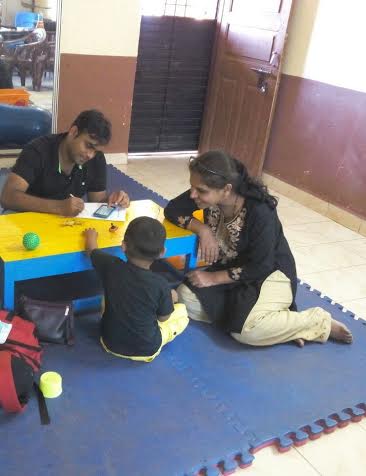 A team comprising of an Occupational therapist, a Speech therapist and a Developmental Educator work with the children for three hours a day, five days a week, helping them to bridge the gaps in their development. It was hard work, taking Aryan through the various milestones that he was missing.
There were times when his mother despaired; some days were really tough when the tantrums seemed endless. But the scientifically developed program coupled with the dedication and perseverance of Aryan's family and the clinical team working with him, paid off.
Ten months post intervention, Aryan was discharged with age appropriate skills in all areas. Thanks to early identification and early intervention of the right kind, a major challenge was averted. For Autism is a condition that worsens if it is left untreated. 
Watching Aryan conversing and playing with his friends, excited about opening his presents, it was hard to imagine his rocky toddler period.
Winding up my conversation with Aryan's mother I asked her for a message to other young parents who may be in a predicament like hers. Early intervention she said, accept early if your child has a problem and seek help. "I see many children in my own circle of acquaintances who have challenges but many mothers think that things will sort themselves out. My experience has taught me that things don't always sort themselves out, when in doubt seek professional help, don't hesitate to begin intervention when it is indicated," she added
Autism Quick Facts
The incidence of Autism is on the rise. According to estimates from US, one in every 6o children has Autism. Clinical data from India indicates a similar rate even if we don't have the exact epidemiological figures.
Autism is a lifelong condition that has no medical cure. Recent research indicates that intensive early intervention provides the best possible outcome for children with Autism Spectrum Disorders.
While every child may not have a trajectory like Aryan's, the right intervention will help optimize each child's potential. It is now possible to identify warning signs in babies as young as six months.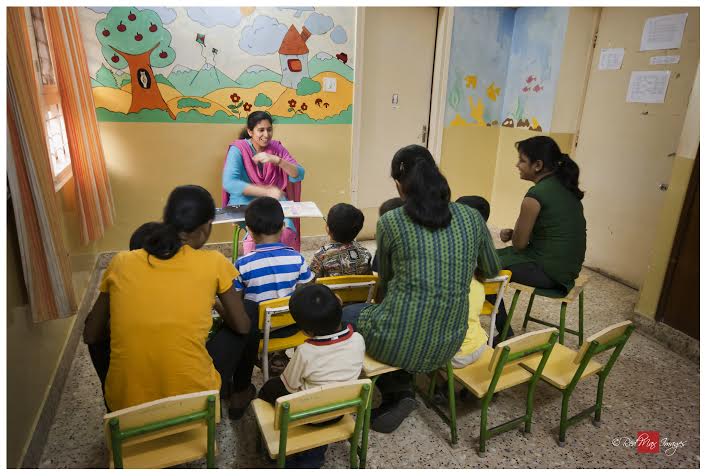 About The Com DEALL Trust
The Communication DEALL Trust is a Bengaluru-based NGO that is committed to providing high quality early intervention services to children on the Autism Spectrum through its unique early intervention program indigenously developed by renowned Speech and Language Pathologist, Dr. Prathibha Karanth. It has 20 affiliate units across India (in Bengaluru, Mumbai, Puducherry, Calicut, Kochi, Mangalore, Bhuj, Ludhiana, Delhi, Varansi, Gwalior, Chennai, Guwahati, Jabalpur, Ranchi, Luckhnow and Mizoram).
Check www.communicationdeall.com for more details.
Like this story? Or have something to share? Write to us: contact@thebetterindia.com, or connect with us on Facebook and Twitter (@thebetterindia).
About the author: Deepa Bhat Nair is a Speech and Language Pathologist and Affiliations Coordinator at The Com DEALL Trust.
Tell Us More
We bring stories straight from the heart of India, to inspire millions and create a wave of impact. Our positive movement is growing bigger everyday, and we would love for you to join it.
Please contribute whatever you can, every little penny helps our team in bringing you more stories that support dreams and spread hope.