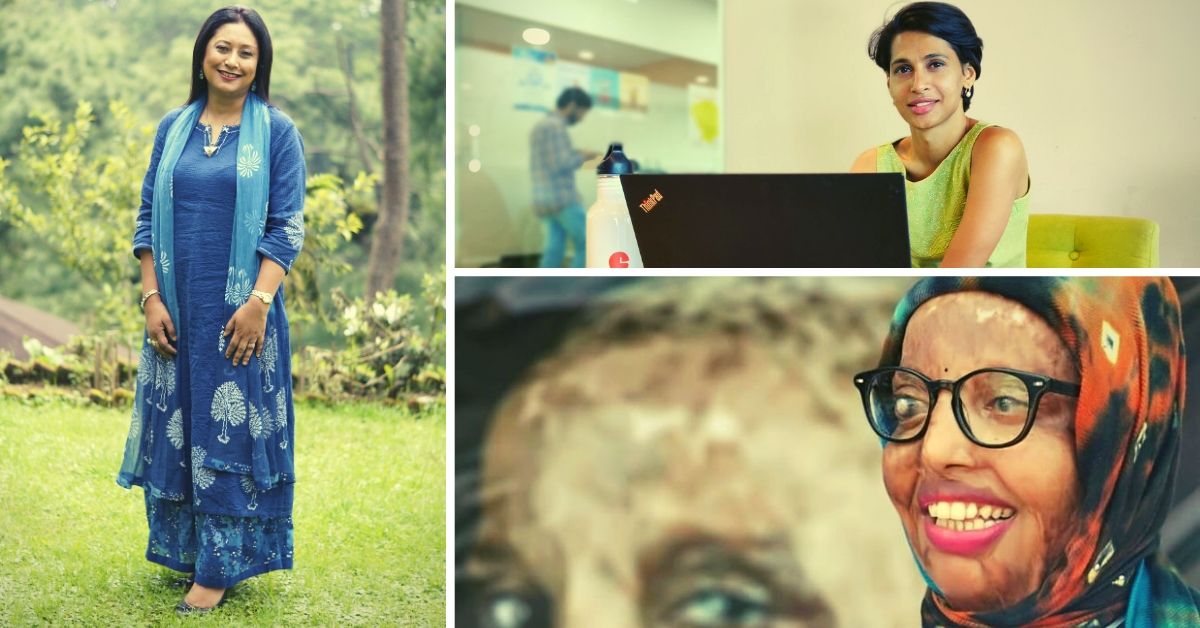 These 10 Indians are real-life superheroes, and their efforts are a clarion call. Their incredible stories offer evidence of what remains to be done, and of the feats that can be accomplished – when there is the will. #TBIChangemekers2019
We live in a world that is obsessed with labeling and differentiating between people.
From the clothes you wear, the beliefs you hold, the languages you speak, the colour of your skin, or even your choice to love, someone else is always trying to define your identity for you.
Yet, amid this clutter of broken identities, there exists an inclusive community of individuals who bravely fight to establish a genuinely equal and empowered society, for themselves and those around them.
These are people just like you and me, but what sets them apart is their perseverance towards positive change.
The Better India presents the stories of 10 such changemakers and their exemplary work that has made a lasting impact on thousands of lives.
1. Uthara Narayanan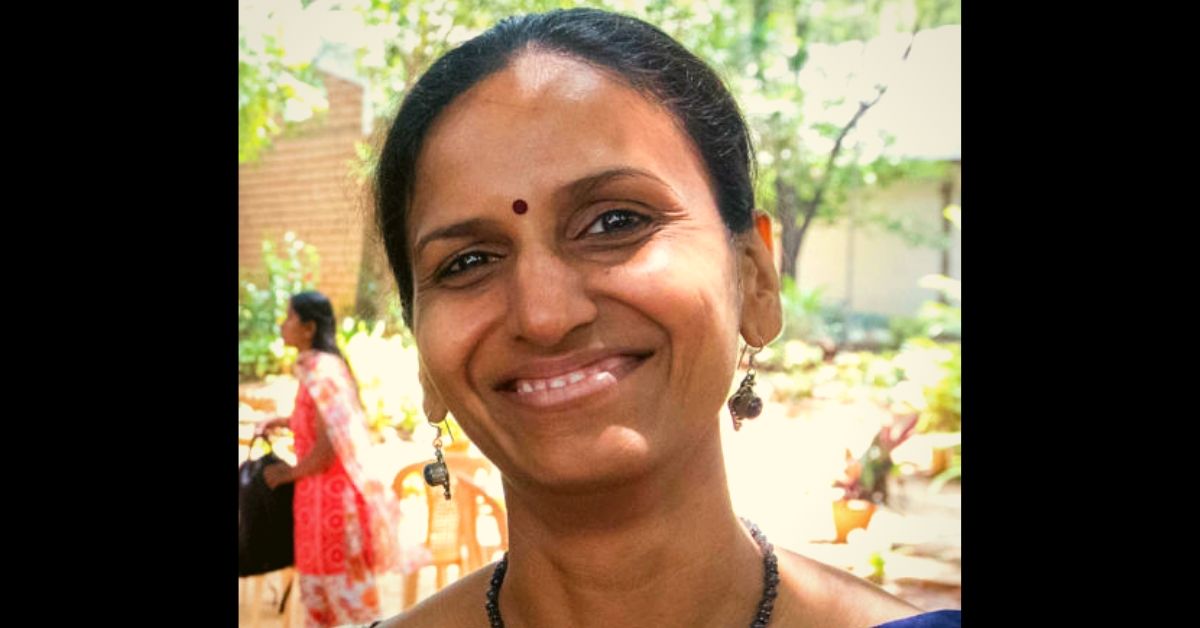 Seven years ago, Uthara Narayanan asked herself a question—How can people lift themselves out of poverty?
This question has perturbed many, but only a few have been able to address its root cause and find a substantial solution. Uthara, in this case, was one of the few.
"The biggest injustice in the world is not a lack of wealth, but the lack of opportunity," says Uthara to The Better India.
She co-founded Buzz Women in 2012, with a mission to make low-income women the drivers of change and prosperity in their communities. From empowering and enabling themselves, to their families and finally the whole community, her project has been creating a ripple effect of change across Karnataka.
With a bright orange bus, that is a classroom-on-wheels, Uthara has managed to change the lives of almost 2 lakh women in 5,000 villages, through short-term training sessions on financial, business and personal growth.
"Initially, we focused on financial, business and personal growth. Over time, our understanding or deepening of the issues changed, the module remained the same. Now we have an economic, social and psychological slant to it, which is based on feedback by the women," she adds.
Uthara hopes to touch lives of at least 1 crore women in Karnataka by 2025.
"I will never forget the feedback that Bhagya, a woman from Bagalur, gave us. To all those who questioned her decision to take the training programme, she said that it not only made her financially independent but also taught her more about herself and her potential. This self-awareness is what I hope to see in all the 2 lakh women we have helped. And we are ensuring that through constant follow-ups and feedback. Because it is not just about money but about your relationship with money."
Read more here
2. Sunita Gandhi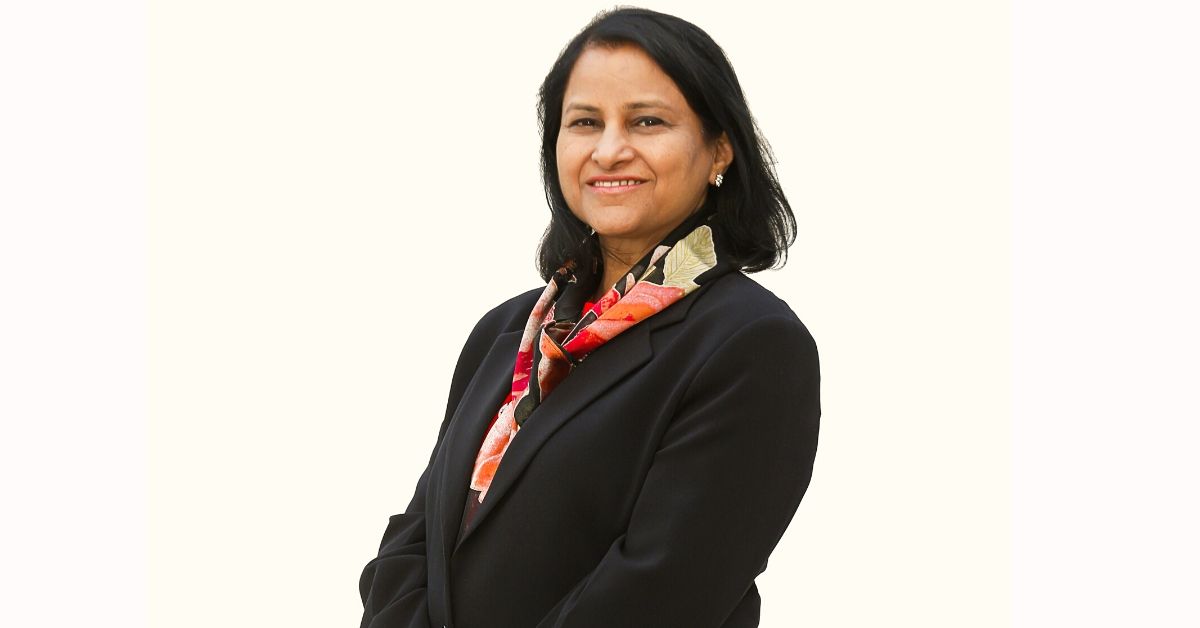 A PhD in Physics from Cambridge University, Sunita Gandhi quit her job with the World Bank to dedicate her life to a broader mission—100 per cent literacy all over India.
In 2015, she began a one-of-a-kind literacy programme, the Global Dreams Literacy Mission (GDLM), funded by her NGO, Devi Sansthan.
An exponentially scalable model, GDLM started with educating 22 women in Karauni, UP, who then turned teachers to 180 others in just a few months. Now more than 800 women know how to read and write thanks to her efforts!
"The general idea is that it takes a long time to make someone literate. Our literacy programme, however, busted that as through our model, we successfully helped women become literate after just 1 or 2 months of training," she says to The Better India.
In addition to the unique model, what adds to the programme is the outstanding Global Dreams Toolkit (GDT) that can cost to a maximum of Rs 50 per learner.
"Besides the quintessential slate-chalk-duster, it contains around 30 carefully curated storybooks, plastic letters, tactile boards, pictographic flashcards etc., along with a rug for sitting," she explains.
Additionally, they are also going to launch a learning app, called the Global Remap by March 2020, to further close the literacy gap by enabling individuals to learn at their convenience.
"India needs to realise that education is the biggest impact investment any country can make. It shapes an individual and a nation, and that is why we are dedicating all our efforts in mending this gap. And with patience, time and relentless effort, we hope to make it come true."
Read more here
3. Samyukta Vijayan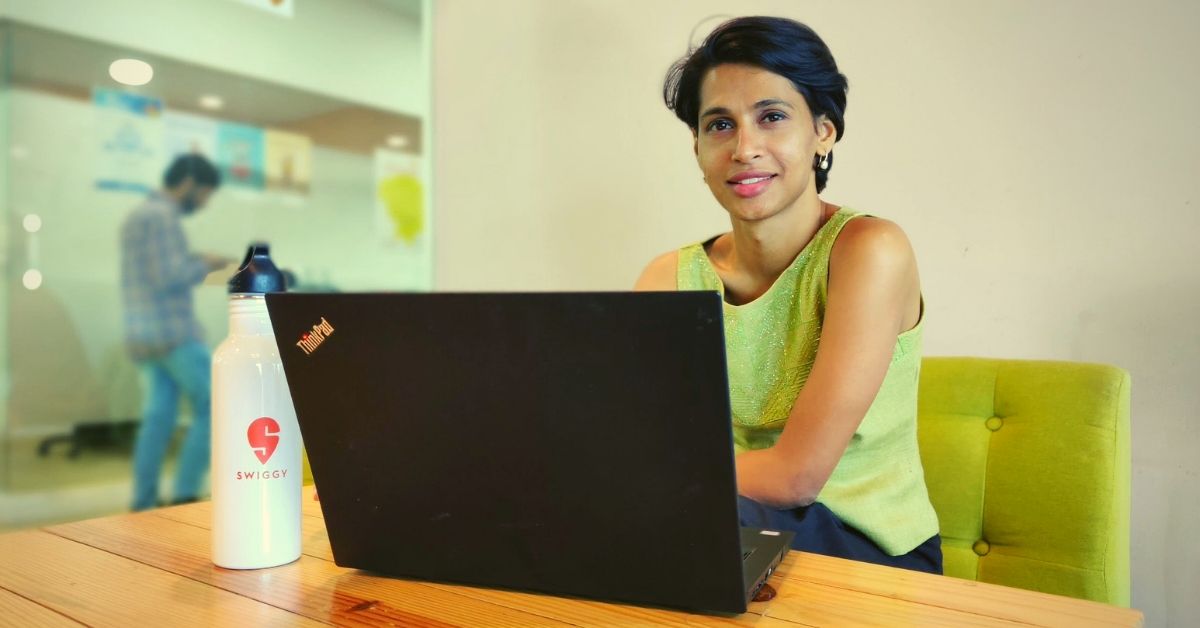 Even as India's transgender community continues to grapple with prejudice and stigma, Samyukta's story of success is truly refreshing and inspiring.
Born to a lower-middle-class family in Pollachi, she says that her family has been her greatest strength.
"I always knew that I was a girl, and my parents never imposed any kind of gender roles on me. My father worked as a men's tailor while my mother was a homemaker, and they treated me with love and care, just as they did to my two brothers. I was allowed to wear make-up and even dress the way I wanted. I even learnt Bharatanatyam, and they were very proud of all my accomplishments, on and off stage," recalls Samyukta who not only excelled in dance but also academics, graduating top of her school and then engineering college.
She was also the student who graduated from college with the highest placement package in her batch.
But, life changed for the better, when she moved abroad, with a job at Amazon.
"Back in 2012, when conversations about the transgender community or the LGBT community were not encouraged in corporate India, the situation outside was very different. I remember going for an office get-together, where I saw my manager arrive with her female partner. Even her manager was a gay man married to his partner and living with two adopted children. The environment there instantly put me at ease," she says to The Better India.
In 2016, with the support of the transgender community within Amazon, Samyukta completed a successful transition and was able to make a smooth recovery.
However, the opposite situation in India bothered her, so, she quit her job to move to India and establish a fashion startup called TouteStudio, a Bengaluru-based Indian-wear boutique.
It offers collections on rent, while also upskilling trans individuals in the areas of fashion design, make-up, customer service, etc.
While she continues to run her startup with the help of her family, in 2019, she also joined foodtech company Swiggy as the first transgender employee and the Principal Program Manager with a responsibility to build an in-house LGBT support group.
"Once I joined the company, I was invited to join the Women in Tech group and Diversity and Inclusion (D&I) Council. I am also working on starting an in-house LGBT support group. It's important to start increasing visibility of the LGBTQ community in companies across India and to encourage diversity hiring in the entire Indian corporate industry. These communities can truly be empowered only with social and financial support and independence."
4. Dr Harshindar Kaur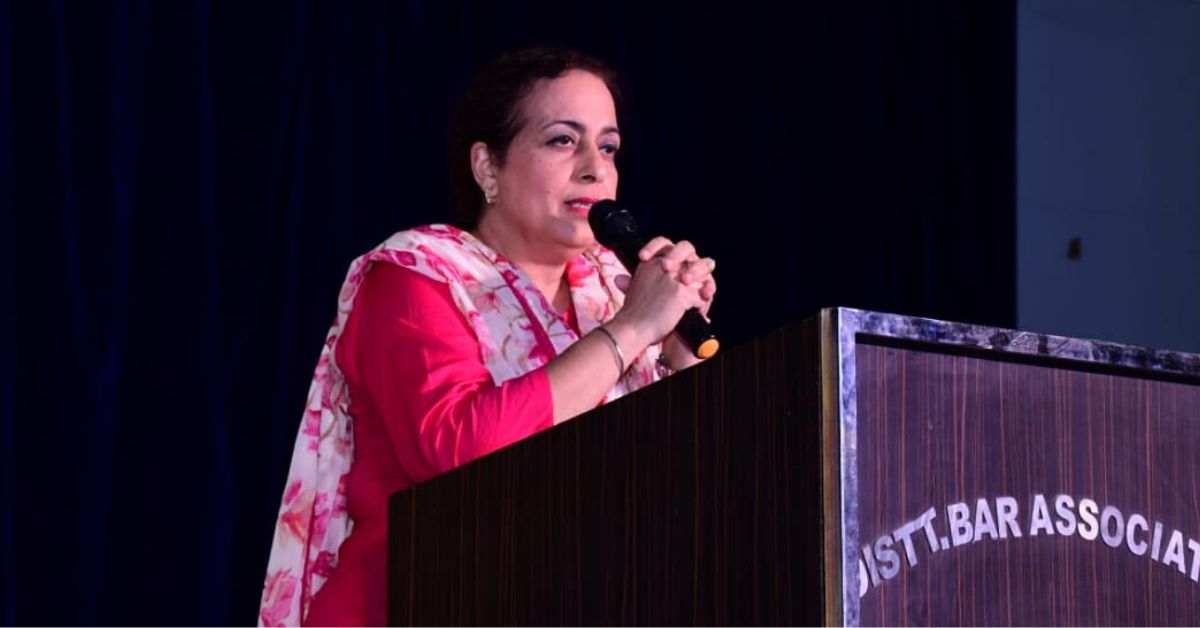 While on their way to serve at a medical camp in a remote village on the Punjab-Haryana border, Dr Harshindar Kaur and her husband, Dr Gurpal Singh, suddenly heard strange shrieks.
They followed the cries and reached a dumping area reserved for the carcasses of animals. To their horror, they saw a pack of stray dogs tearing apart a newborn girl, who eventually passed away.
The gory scene pushed the duo to shift their focus from free medical camps to fight female foeticide and advocate for the rights of the girl child.
"Even if a girl child is "allowed" to be born, she is neglected from her early years—with regard to vaccination, nutrition and even medical care in cases of illness," adds Dr Kaur, a child specialist.
Her journey began with a small village near Patiala, where she was instrumental in improving the sex ratio. In five years, from 845 girls per 1000 boys, it increased to 1013 girls per 1000 boys.
This success encouraged her to continue, and in the last 25 years, she has saved thousands of young lives. In 2008, the 53-year-old also started the Dr Harsh Charitable Trust to further help provide quality education to the underprivileged girls of Punjab.
"We started this work on 25th December, as it was a long weekend that year. And in all these years of work, there have been several ups and downs. We have faced incredible resistance, and have had doors shut on our faces. It was so normalised that sometimes people would also show us the family well where they have been throwing their daughters for decades. They didn't feel guilty and pushing them to care was a big challenge. Sometimes, I even felt disillusioned hearing such cases, but then some good news would help me pick up the pieces and keep at it. I will continue to work towards it as long as I can."
Read more here
5. Hasina Kharbhih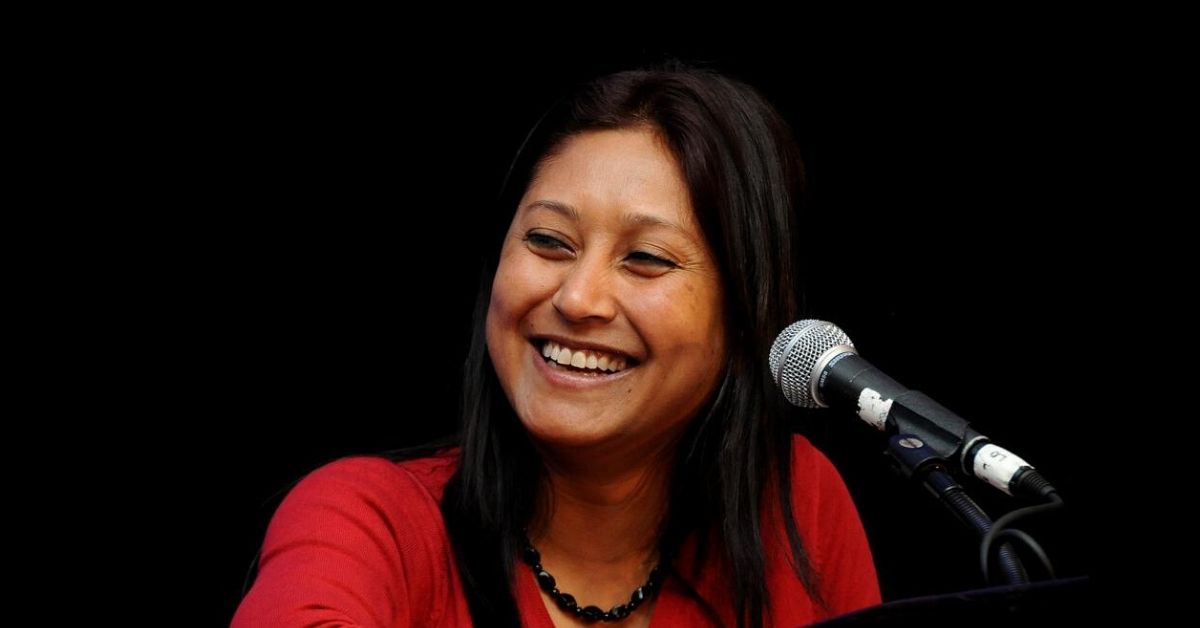 Hasina Kharbhih is a resident of Shillong, and since 1993, she and her organisation, the Impulse NGO Network (INGON), have been battling the plague of human trafficking in the Northeast.
She began INGON as a rural livelihood initiative for the artisans in the East Khasi Hills District of Meghalaya. But, with the historic 1996 Supreme Court order, which banned the felling of trees in the Northeast, their focus shifted.
"The forest resources ban forced the rural communities, who had lost their livelihood, to seek employment in urban areas, and that eventually led many to become victims of human trafficking. Meanwhile, the conflict situation in the Northeast around that time also added to the frenzy of mass migration," says Hasina to The Better India.
But with migration, cases of missing children also increased. Upon investigation, it was found that the children were being taken away by recruiters with promises of better-paying jobs and then forced as tea stall helpers, miners, domestic help or even sex slaves.
Hence, in 1999 the organisation was restructured and re-registered it into a professional organisation as Impulse NGO Network (INGON) under the Meghalaya Societies Registration Act (1983) and pursued the issue of addressing human trafficking.
Owing to her continuous efforts, INGON has successfully saved almost 74,000 lives and empowered more than 30,000 women artisans.
"When it comes to social issues, the prevailing idea is that it happens to 'others' and not 'me.' We had to fight that for people to take notice and care. After working for several years on this, we have crossed the first step so now out focus is on tackling the matter, while working collectively with various state-bodies and communities."
Read more here
6. Megha Malnad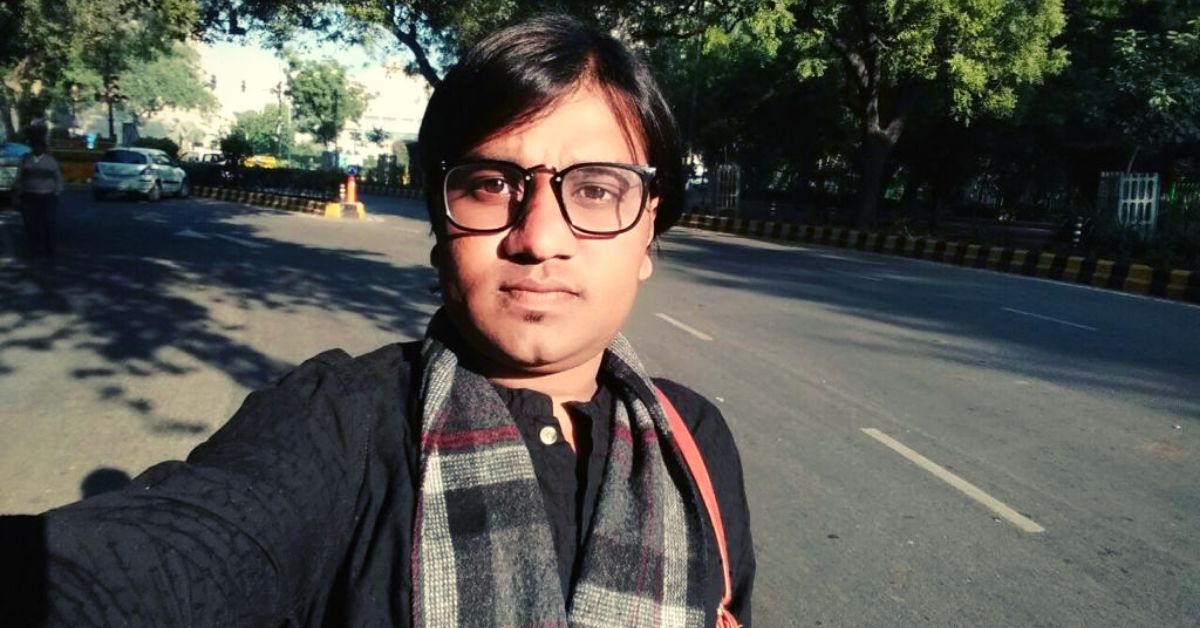 While it is hard to believe that Huli Timmapura, a village near Chikmagalur, Karnataka, is silently helming the cause of social inclusivity and breaking stigmas surrounding the transgender community, it is all true.
And this has been made possible by a group of transpeople who moved away from the norms and adopted a mainstream occupation—farming.
Anju, Spoorthi, Premam, Harshitha, Bhagya, Kavya and Abhishek have worked towards breaking the cycle of exploitation and injustice, and are leading their lives on their terms.
They were able to find their true potential thanks to the help of Megha Malnad, a transgender social activist.
"We have been helping the community members utilise government-sanctioned loans to kickstart various small scale businesses as well to learn skills such as make-up, fashion designing, and weaving bags. Sadly, the lack of scope for these skills in small villages has been a major obstacle for us. For now, the main source of income for the community is the practice of badahi (where the transgender community is offered money for their blessings at auspicious occasions)," Megha explains.
But, owing to the grit of these transpeople and Megha's support, things are gradually changing for the better.
"A few years back, Anju's father passed away, leaving behind 2 acres of land to her. Instead of letting it lie unused, she thought of taking up farming and along with some of her friends, reached out to us. We guided them, and they picked up the basics very easily," adds Megha, who runs an NGO, Madilu, which has helped many from the transgender community find their way to independence.
Despite facing several losses in their agrarian journey, they have persevered, and today they farm across a plot of 4 acres, after receiving the additional two acres on lease from her relatives and are doing well according to Megha.
The biggest success, however, has been a change in the mindset of villagers. From a time when they were being looked with suspicion to a state of acceptance and inclusiveness, is noteworthy!
"The change has been gradual, but it is happening. We wish this kind of change also begins in the urban areas as well," says Megha who has tirelessly worked to help hundreds of transgender work their way out of the stigma, and Anju and her group is a shining example of that. She hopes this reality soon resonates throughout the country!
Read more here
7. Neelam Jain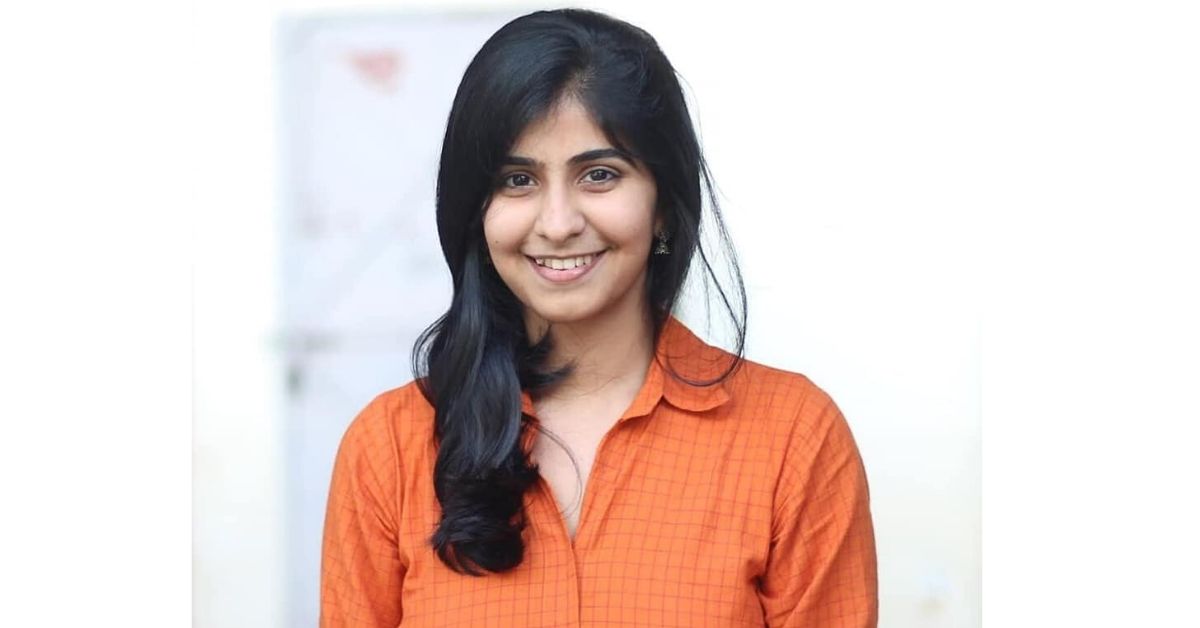 Two years ago, Neelam Jain was 23 and a fresh B.Com graduate from Chennai's Stella Maris college.
She joined a leading investment banking company as a financial analyst, but wanted to do much more so, she quit and dedicated her time to help the trans community by creating a sustainable model of livelihood for them.
This model eventually materialised into a startup, PeriFerry—an organisation that strives to create equal opportunities for the LGBTQIA+ community through training and education, employment and entrepreneurship free of cost.
"A major portion of the Indian transgender community earns their living through begging or sex work. Families often reject them from home; employers reject them from the workplace. With our approach, we wanted to provide a sustainable solution to truly uplift the socio-economic conditions of the community. We do not charge money from those who come to us for help because they are in no position to pay us. Instead, we sustain our model by charging for the services we provide to our clients," says the 25-year-old entrepreneur.
From training programmes to providing counselling services with professional experts, to even sensitising companies on LGBTQIA+ issues by holding workshops, PeriFerry believes in providing 360-degree solutions.
In their two years of existence, they have already trained more than 250 people from the trans community and placed over 90 people in software jobs, HR jobs, banks, in the hospitality industry among others.
"The most important and difficult step was to gain the trust of a community which has been culturally, emotionally and politically abused and exploited for years. Many of them continue to be their shell fearful of the consequences. But, with patience and care, we are slowly helping them understand their true potential by successfully placing them in jobs where they are truly valued and respected. But in the next five years, I hope an organisation like PeriFerry does not have to exist or to work on this anymore. Which means that I hope that by that time, this is no longer a problem and that we grow to be an inclusive society."
Read more here
8. Ravi Kant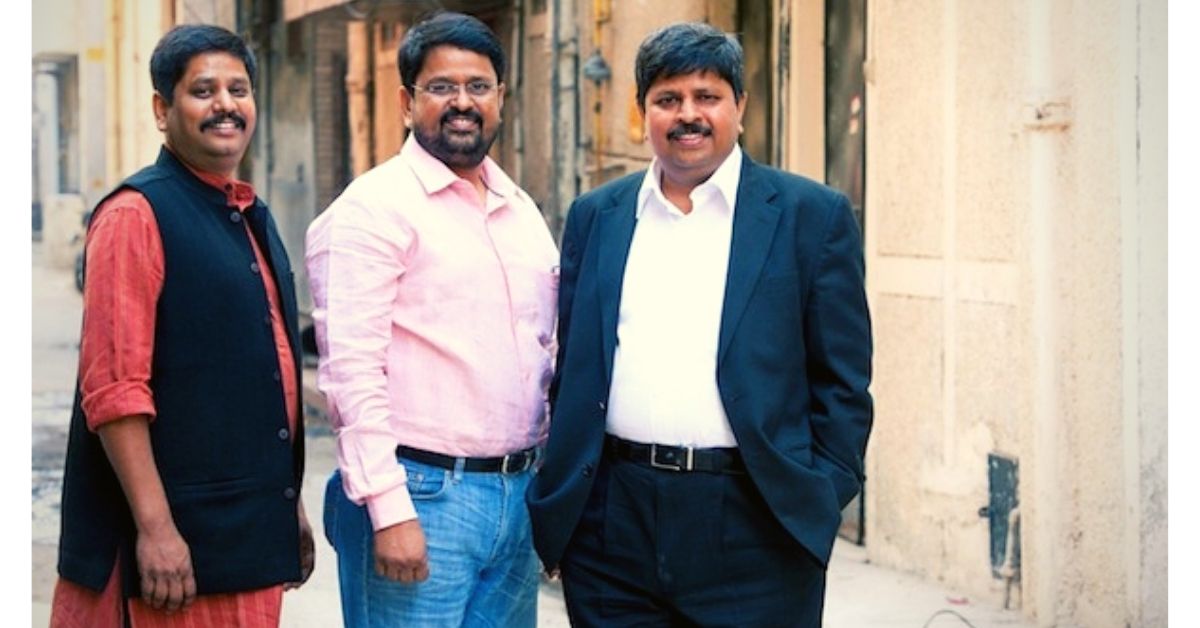 As children, Nishi, Rishi and Ravi Kant would be disturbed to hear or witness incidents of domestic violence, because the environment at home was the complete opposite—their parents raised them to treat women as equals and with respect.
And is this lesson that helped them find their purpose in life.
Once the boys grew into men, they set up an NGO, Shakti Vahini, to protect women and children from all forms of abuse and violence.
From working to spread awareness about HIV/AIDS, preventing honour killings, human trafficking, to rescuing young girls and women from brothels, they have been a constant support for the women in the state.
"Rescue is just the beginning but seeing them through the journey of transformation, providing them with the avenues through education, skill development, etc., so that they are genuinely empowered individuals is what we being true 'shakti' is. And so far, we have rescued more than 6,000 women and girls and have continued our support to them," says Ravi Kant, the president of the NGO.
Additionally, they have managed a total of 141 convictions to date.
"The problem is so deeply rooted in the culture that men simply don't realise that they are committing a crime when they assault a woman. So when we teach them to respect women, raise awareness about the harmful effects of the imbalanced gender ratio and tell them about the benefits of educating a girl child, they begin to understand. Many people have thanked us and said, 'No one has discussed these issues with us before.'"
Read more here
9. Swetha Sudhakar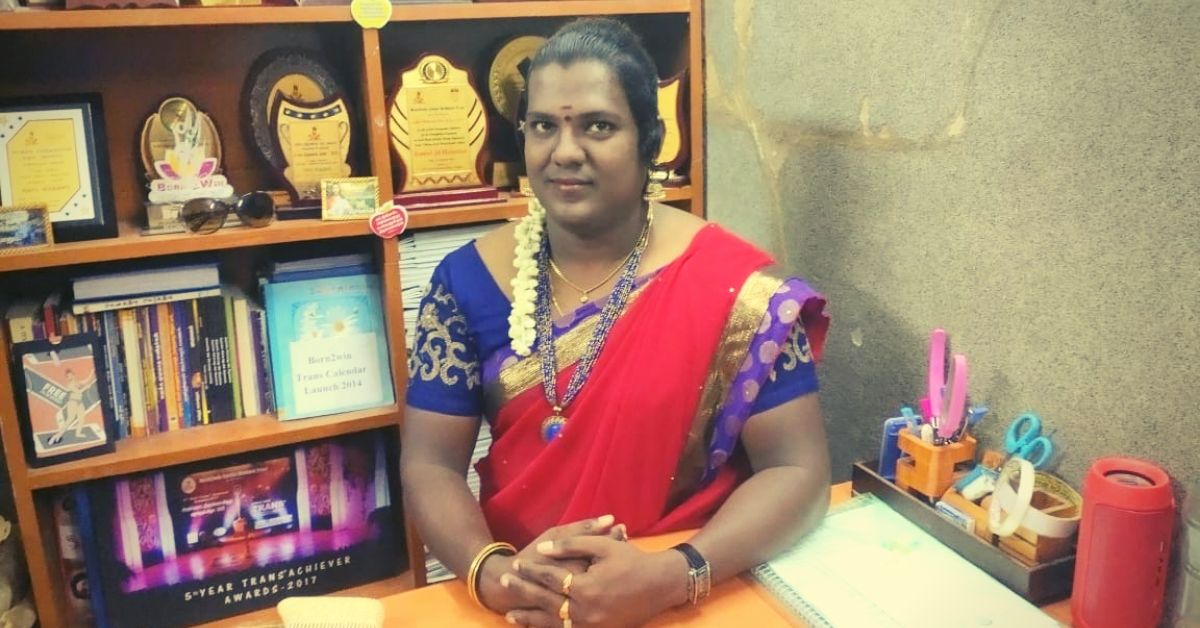 Swetha Sudhakar has many identities—she is a counsellor, a trainer, a friend, a social activist, and the founder of Born2Win Social Welfare Trust.
But most importantly, she is a role model for not just her community but the entire country, because of her exemplary work in empowering hundreds out of the pit of exploitation and discrimination.
"I feel proud to say that I am a transgender woman. And this happiness comes from within."
However, the journey of attaining this happiness was not easy. From being ridiculed and bullied in school, to being shunned by society, Swetha has had to go through a lot to reach this stage in her life.
"I discovered myself at the age of 14, but it took me years to recognise the kind of discrimination faced by others from the community," says Swetha who began her journey by joining a community-based organisation which worked towards scaling HIV Intervention Programs for the MSM communities.
The realisation that she was not alone in this gave her strength, and in a few more years she started Born2Win in 2013. But, even this had its own share of challenges.
"Typically, these are people who leave their homes at a very young age and join the transgender communities. If you tell them, study for 16 years and then earn a living, they are going to say, when I can earn quick money by doing these tasks, rent an apartment, buy jewellery and live a comfortable life, why should I?" she explains.
But to break this chain and prove that the community makes a meaningful contribution to society, she had to create strong role models like herself. And since then, with a team of 243 members, Born2win has changed hundreds of lives.
"I have come to know that every path to empowerment is through struggle, so it is never wise to avoid it. Because it is after that struggle that you will discover your empowered self, tell yourself that you are empowered and be proud of yourself. No need to wait for anybody else's approval."
Read more here
10. Pramodini Roul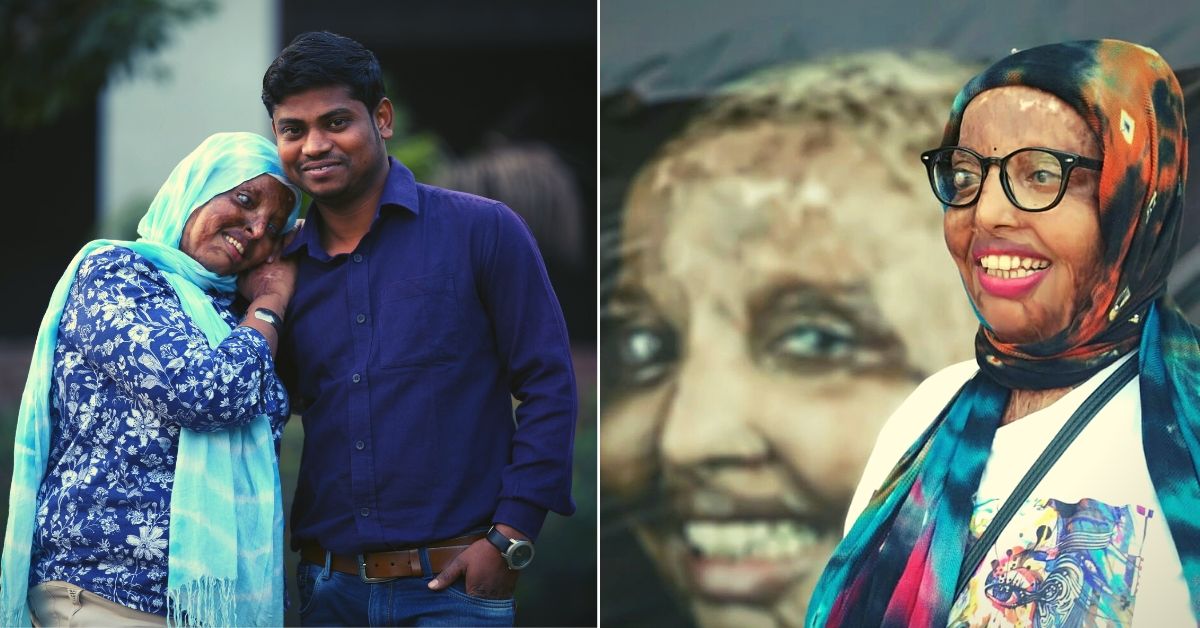 'Meri nahi ho sakti, to kisiki nahi hone dunga (If you can't be mine, then I won't let anybody else have you)' is what a 28-year-old man told 16-year-old Pramodini Roul when she and her family spurned his marriage proposal.
Unwilling to give up, he persisted, often resorting to stalking, teasing, and even disturbing her family. And when she refused to budge from her decision, he resorted to force.
"One day, while I was returning home from school when he approached me on a bike and tried to force me to come with him. My friends and relatives were around, and we resisted, so he drove, only to make a U-turn and return towards me. I could see him opening a green bottle but couldn't understand what it was. In a few seconds, he threw it on me and sped away. My body began to burn, and the skin started to peel away," she recalls.
The next few years were a blur. From delayed medical help to being discharged due to lack of funds to losing her eyesight and even becoming paralysed, Pramodini braved it all but never lost hope.
In 2016, things, however, began to change when she met Saroj Kumar Sahoo, a medical representative, through a nurse who brought him to see the problems the young girl was going through. Moved by her courage, Saroj quit his job and began to support her heal not just her physical but also emotional scars.
With time the two fell in love, and Saroj proposed to Pramodini in 2016, despite facing opposition from his friends and family.
"But I rejected it. I wanted to at least get back my eye-sight before taking this big step. I wanted to be independent and help many more survivors like me, and all that with his love and support," she adds.
Her dream finally came true after a year, when she gained eyesight in her left eye, after a transplant. The same year, she dedicated herself working for acid attack survivors under the Stop Acid Attacks (SAA) campaign.
Currently, she works with a similar venture, the Sheroes' Hangout. Helping over 18 survivors transform their lives, Pramodini has emerged to be a beacon of inspiration for many. Additionally, she took her attacker to court and is expecting justice in a few months.
"Most survivors hide their faces and don't come outdoors in shame, but it is not their shame, it is the attacker's shame, and as a society, we need to make that clear. By hiding yourself, you are letting the attacker, the criminal win, so don't let that happen. I want to be for them, what Saroj was for me—an unwavering pillar of support, love and strength."
(Edited by Gayatri Mishra)
We bring stories straight from the heart of India, to inspire millions and create a wave of impact. Our positive movement is growing bigger everyday, and we would love for you to join it.
Please contribute whatever you can, every little penny helps our team in bringing you more stories that support dreams and spread hope.