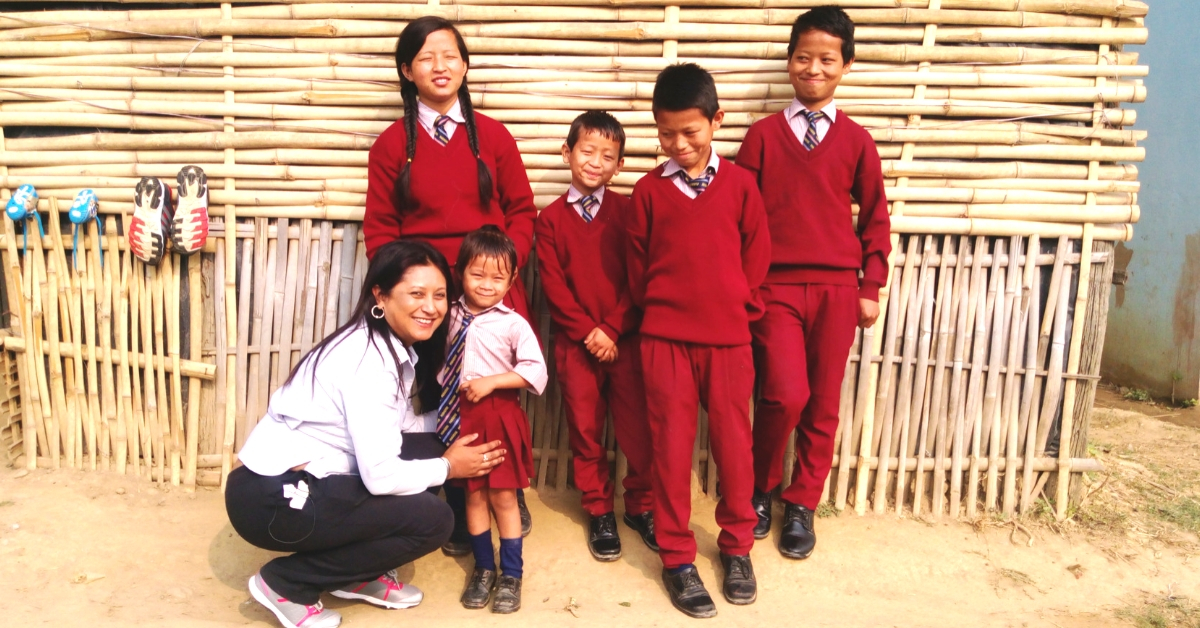 "If women have the power to choose, they can nip unsafe migration in the bud and consequently human trafficking," says Hasina Kharbhih, founder of Impulse NGO Network.
Meet 47-year-old Hasina Kharbhih from Shillong, whose organisation, the Impulse NGO Network (INGON) has been battling the scourge of human trafficking in the Northeast for more than two decades, and has saved approximately 72,442 people and empowered over 30,000 women artisans.
Initially founded in 1993 as a rural livelihood initiative for women artisans in the East Khasi Hills District of Meghalaya, the focus of her organisation began to shift after a historic 1996 Supreme Court order, which called for a complete ban on the felling of trees in the Northeast.
"There shall be a complete ban on the movement of cut trees and timber from any of the seven North-Eastern States to any other State of the country either by rail, road or water-ways," the court said in the landmark TN Godavarman Thirumulkpad vs Union of India case.
Although conservationists celebrated this order, for many women artisans in the Northeast, who depended on access to bamboo and cane for their work, it came as a devastating blow.
"The forest resources ban forced the rural communities, who had lost their livelihood, to seek employment in urban areas, and that eventually led many to become victims of human trafficking," says Hasina, speaking to The Better India. "Meanwhile, the conflict situation in the Northeast around that time also added to the frenzy of mass migration."
As a result, there was a rampant increase in the cases of missing children all over the Northeast. "We were approached to investigate certain cases. When we looked into it, we found that all these children were being taken away by recruiters who promised them better-paying jobs and put them into forced labour as domestic maids, tea stall helpers, miners or sex slaves," says Hasina.
It was only last November when the Centre decided to amend the Indian Forest Act and exclude bamboo from the ambit of the ban. Anyway, for these women, who were equipped with traditional skills of weaving, the Supreme Court's order tore any potential commercial opportunities to shreds.
Restructuring and focus on human trafficking
"On February 11, 1999, we restructured the organisation and re-registered it into a professional organisation as Impulse NGO Network (INGON) under the Meghalaya Societies Registration Act (1983) and pursued the issue of addressing human trafficking more doggedly, researching and documenting the facts we discovered," says Hasina.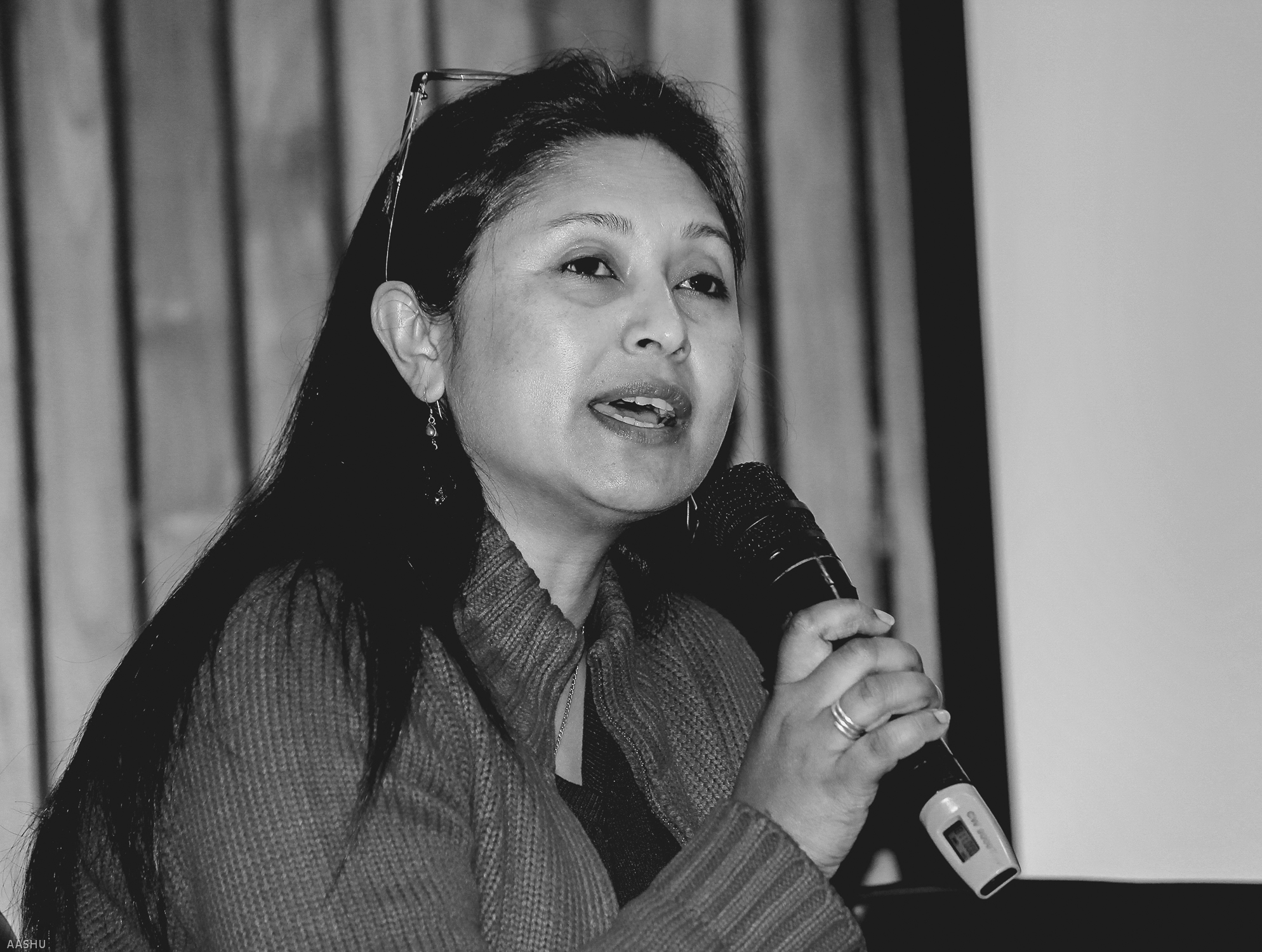 At the turn of the 21st century, INGON took on its first case after a Mumbai-based NGO Prerna informed them that they had rescued three girls from the Northeast—two from Meghalaya and the other from Tripura—from Kamathipura, a famous red-light area in the city. This was INGON's first real experience with a human trafficking case, and Prerna soon became a networking partner.
INGON's work against human trafficking in the Northeast, however, began to pick up, after Hasina attended the 2001 National Consultation on Trafficking and Sexual Exploitation of Children held in Kolkata, organised by Action Against Trafficking & Sexual Exploitation of Children (ATSEC).
Following the 2001 Kolkata conference, the organisation started an email campaign reaching out to various NGOs that had attended at the conference, and asking them to inform INGON if they came across any girls rescued from the Northeast.
Their immediate challenge was how to work with the government, as it could help the artisans get their children and livelihood back. For that, they needed a plan of action. While they worked towards making these artisans financially independent, INGON also became pioneers in conducting full-fledged research and developing an action module against human trafficking based on the cases they had encountered thus far. With the application of provisions under Indian law, INGON developed what's today known as Meghalaya Model and presently the Impulse Model.
So, what is the Impulse Model?
"It is a case management system which follows the route of what is popularly known as the 6Rs (Reporting, Rescue, Rehabilitation, Repatriation, Re-integration and Re-compensation) and the 6Ps (Partnership, Prevention, Protection, Policing, Press and Prosecution). We wanted the Impulse Model to be a single-window platform. So, we formed the Impulse Case Info Centre (ICIC), which records, compiles, and keeps track of all relevant information on human trafficking cases, adhering to the 6 R's of the Impulse Model formula of 6R + 6P," Hasina says.
The ICIC has more than 1000 NGOs and government departments from not just in India, but also Southeast Asia, on its network. This is an extremely valuable database.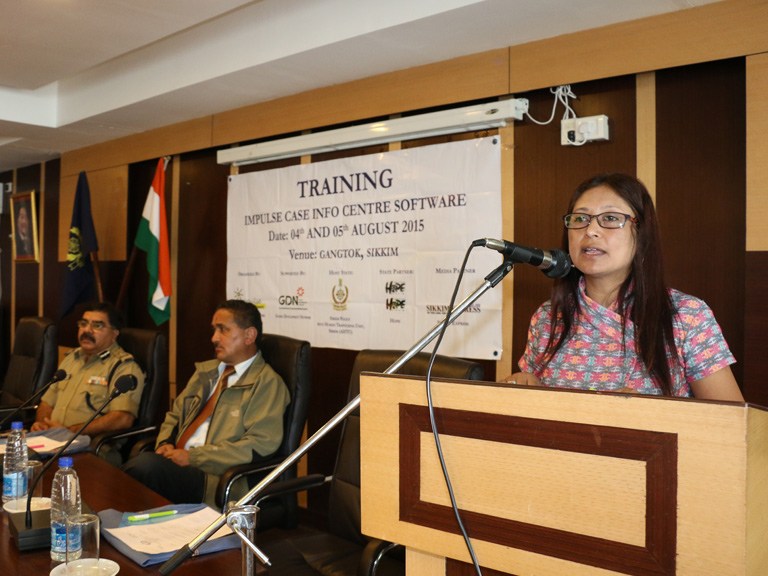 At its very essence, the Impulse Model is based on the notion of needs-based intervention (how to rehabilitate victims of human trafficking) and partnerships with other organisations fighting the same battle so that they can collectively respond to different cases and share resources.
It was their email campaign, for example, which enabled them to receive information about the girls rescued in Mumbai. To wage a lone battle against human trafficking is a futile exercise. For this system to work, different stakeholders involved with solving the problem must come together, coordinate and follow a common model of addressing the issue, argues INGON.
Given below is Hasina's explanation of how this model works on the ground:
As for how it works, any concerned person can report a case at ICIC. They are then assisted by the ICIC case manager in filing a First Information Report (FIR). The case is then recorded in the database of ICIC and other stakeholders. The ICIC then refers it to the respective Anti Human Trafficking Units (AHTUs) in that particular State or Union Territory and partner organisations at the source and destination points. Complainants can also directly report the case at an AHTU or a police station, after which they take support from us to carry forward the ensuing operations.
Rescue operations are then carried out by the respective AHTUs, along with ICIC or an ICIC State Partner Organisation. After the person is rescued, ICIC collaborates with social welfare departments of respective provinces or a government-registered and approved NGO-run shelter home to provide short-term shelter for the rescued person(s) for rehabilitation. ICIC also ensures that the survivor is provided medical and other support services and actions are undertaken for the best long-term plans. Based on a Home Investigation Report (HIR) by the relevant stakeholders, to find if it is safe for the survivors to return to their homes, the process of repatriation is then initiated.
If that is not possible, ICIC collaborates with the social welfare department to arrange long-term rehabilitation for them while also offering vocational training, education or employment, depending on the person's age and personal interests.
Further, ICIC and its partner organisations discreetly follow up with the survivors for two years after repatriation, to check if they are safe and on the road to recovery so that they can be reintegrated into society. ICIC also facilitate compensation of survivors to State Legal Services Authorities (SLSA) to ensure that all rescued persons of human trafficking receive financial re-compensation.
Apart from ICIC, INGON also assists both private and public sector agencies (police, governments) for prevention of human trafficking and trains law enforcement officers on how to deal with victims of trafficking. Earlier this year, it also launched the Impulse Model Press Lab on January 26, offering fellowships to journalist and trains media personnel to publish articles and report on human trafficking ethically and treat survivors with respect and dignity when interacting with them.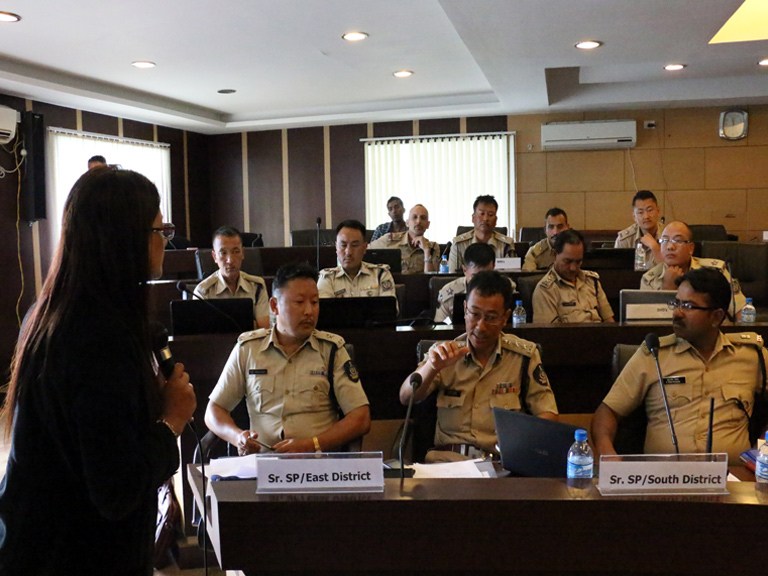 Major successes
While INGON has many successful interventions to their name, there are two that stand out for Hasina. Across coal mines of the Jaintia Hills in Meghalaya, contractors would employ children as young as six years in the harmful practice of rat-hole mining. The passages in these mines were so narrow that only a little child could manoeuvre into it and extract coal. By some estimates, these mines had employed over 70,000 children ranging from the age of six to sixteen.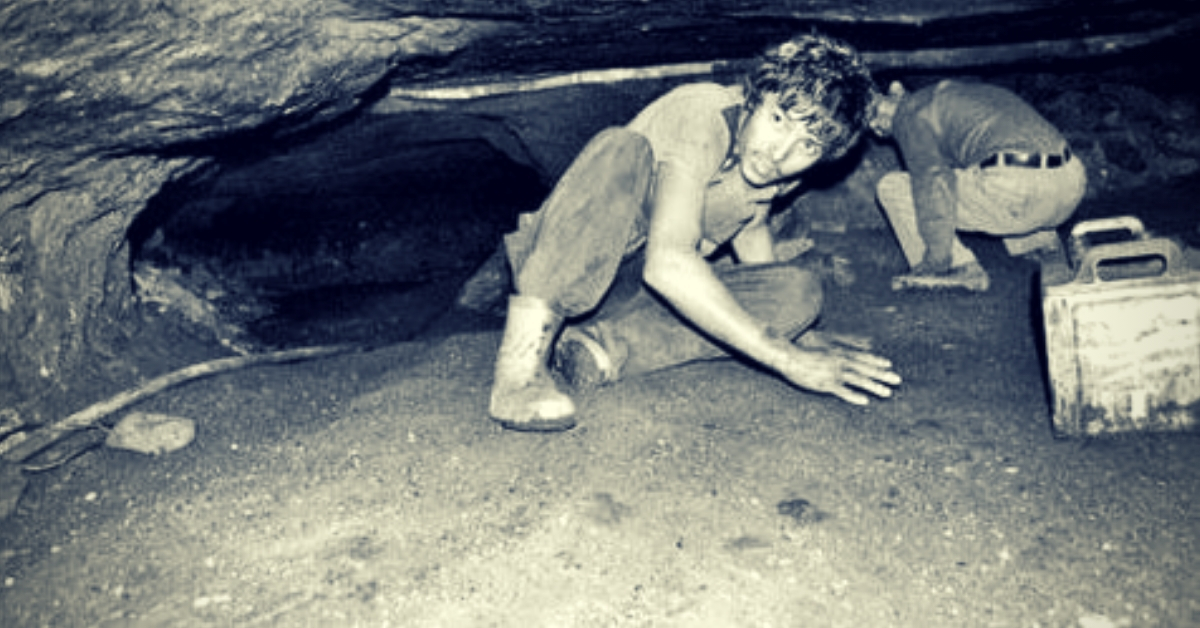 "Children from neighbouring countries and states were trafficked and indulged in forced labour. Many of them died while at work while many others lived to carry on, without any possibility of returning to their home or parents. We wrote plenty of letters to the state government to intervene and address the matter, but years went by without any affirmative action. So, we filed a Public Interest Litigation (PIL) with the National Green Tribunal (NGT) in 2013," explains Hasina.
Finally, on April 17, 2014, the NGT passed an order banning rat-hole mining in the state. Backed by this order, INGON was able to rescue nearly 1200 children. Thanks to partner organisations in Nepal and India, India via the Impulse Model, INGON was able to reunite them with their families.
"We have also been able to put around 40 such children in schools. Some are in boarding schools. A couple of them have completed matriculation, and some others are going to," adds Hasina.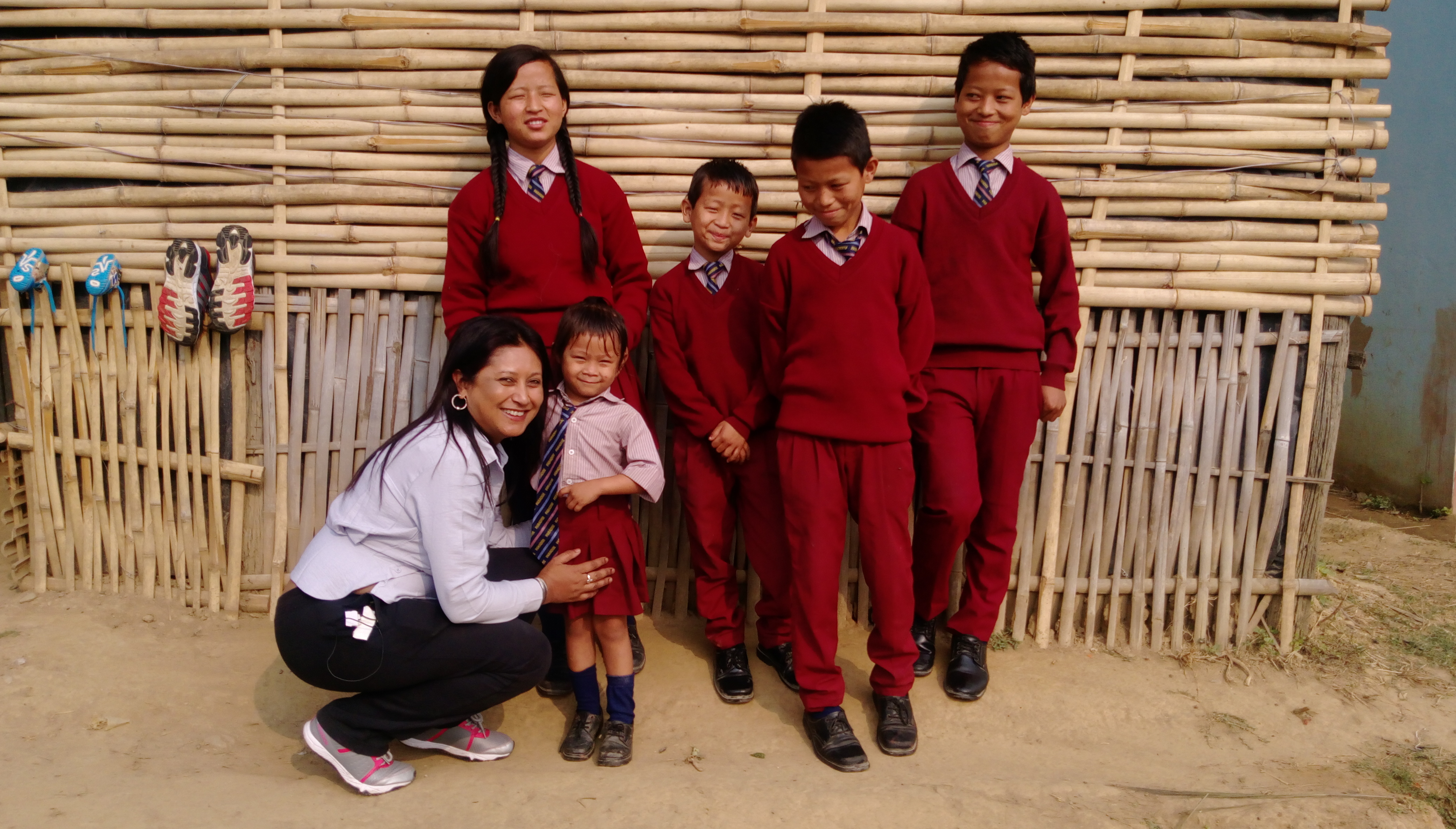 Another major success story was the rescue of Ella Sangma early in 2009.
Thanks to the Impulse Model, Ella was rescued from a red-light area in the national capital after her plight was notified by another INGON-partner organisation called Stop Trafficking and Oppression of Children and Women (STOP) based out of Delhi.
Also Read: Handlooms, Colours: How Designers From NE Are Making a Mark
"Ella gave us her first-hand insight into the importance of training people like her in a well-paid marketable skill, to prevent them from resorting to prostitution again for lack of income.
She suggested that along with a post-rescue measure, we could use employment to prevent human trafficking in vulnerable villages. Her input was instrumental in helping me enhance the Impulse Model, helping us create a for-profit branch of INGON called Impulse Social Enterprises (ISE), which now supports 30,000 artisans inducted through INGON from different states in the Northeast who develop products ranging from accessories to home furnishing products.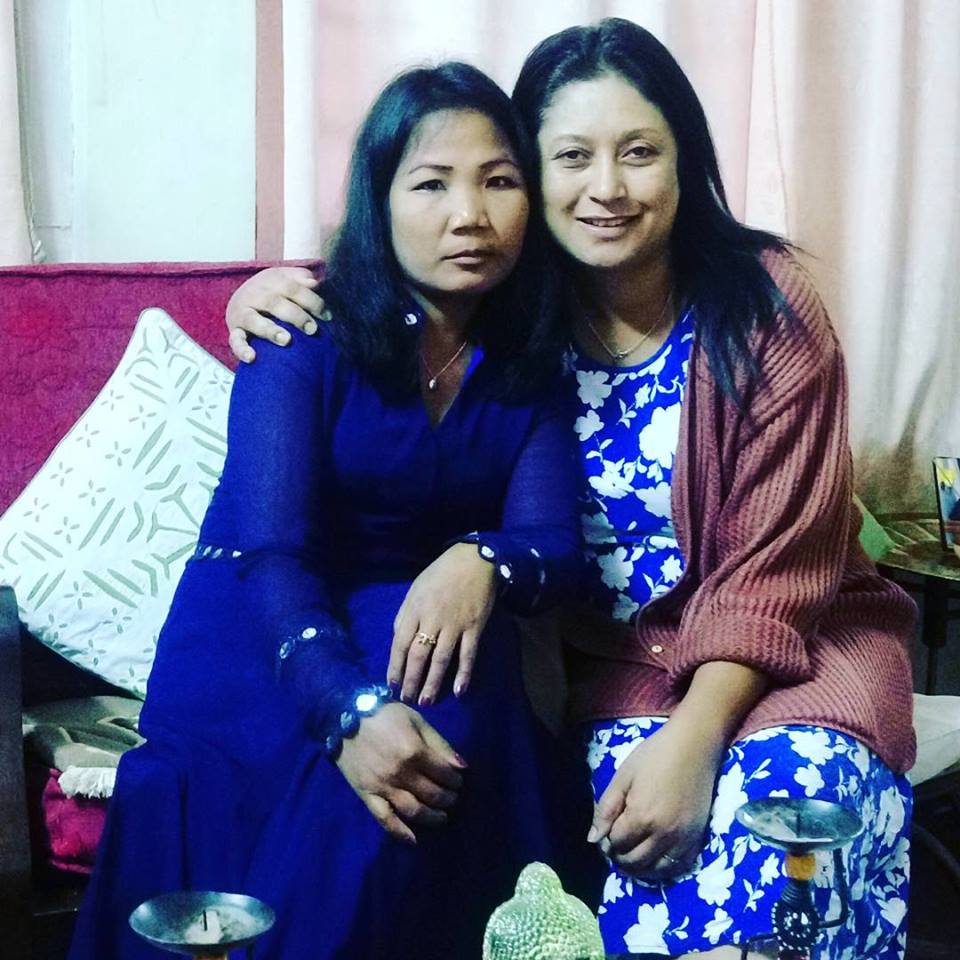 7000 of them have been moved to the brand Empower under ISE which is connected to a global online customer base, and the rest are connected to a direct market base," says Hasina.
Today, she assists both INGON and ISE in repatriating victims and guiding them to acquire economic freedom. Given a chance, every survivor can turn their life around.
Ella embodies that spirit.
Challenges remain
Despite all the work that has gone into battling human trafficking, the challenges before organisations like INGON remain steep. Northeast India shares international borders with China, Bangladesh, Burma, Nepal, Bhutan. Transit points in the region provide an easy passage in and out of India for organised human trafficking syndicates to operate undetected.
Since 2015, there has been a spike in the number of girls trafficked from the Northeast and northern part of North Bengal to the Middle East and Southeast Asia.

"Nearly 50-60% of them had passports issued by Nepal and even Myanmar because it is easier to obtain visas for these women to traffic them into the Middle East and Southeast Asia. We have also been working towards repatriating many girls from Rohingya back home, after being trafficked into India to be sold here, either for sexual slavery or marriage. They have been living in government-run shelters because it has been difficult to trace their families," says Hasina.
Nonetheless, INGON has found some success in replicating its ICIC model in countries like Nepal, Myanmar and Bangladesh to hasten the repatriation process of those rescued.
It is also working with the Centre to spread this model across India, which will not only establish a single window platform for better coordination between governments and stakeholders but also set up a centralised repository of data on human trafficking.
"To address human trafficking in a major way, we have to give importance to home-based production and economic independence of women. If women have the power to choose, they can nip unsafe migration in the bud and consequently human trafficking," says Hasina.
Also Read: How an IAS Initiative Is Weaving Pashmina's Profits Back to Ladakhi Women
(Edited by Gayatri Mishra)
Like this story? Or have something to share? Write to us: contact@thebetterindia.com, or connect with us on Facebook and Twitter.
We bring stories straight from the heart of India, to inspire millions and create a wave of impact. Our positive movement is growing bigger everyday, and we would love for you to join it.
Please contribute whatever you can, every little penny helps our team in bringing you more stories that support dreams and spread hope.