Uthara is a quintessential changemaker or "The Guardian" in Plato's terms, a development sector professional specialising in grassroots community engagement.
For many old-time Bengalureans, coffee and conversation at Koshy's is routine.
The classic white walls bearing the paintings of Bengaluru's landmark buildings, with large fans creaking in the background, makes you feel that everything is still the same, although the traffic outside has multiplied by at least a 100 times in the last ten years!
However, it was not another routine coffee pe charcha that early evening two weeks ago. We were spending time with Uthara Narayanan of Buzz India. While we beat her by arriving a few minutes earlier and settled into our chairs, she joined us soon after with an unabashed smile for our rendezvous.
Uthara is a quintessential changemaker or "The Guardian" in Plato's terms, a development sector professional specialising in grassroots community engagement. She leads Buzz India, a mobile academy providing doorstep training in finance, entrepreneurship and personal leadership skills to low-income women.
The catchword here is "doorstep" as she is literally taking the training to the women's homes and in a way that does not disrupt the multiple roles played by women in general and rural women in particular.
She indulged us in a conversation, discussing her journey, the ups and downs, the wins and the dreams.
Venky & Pinky: What brought you into this and kept you going?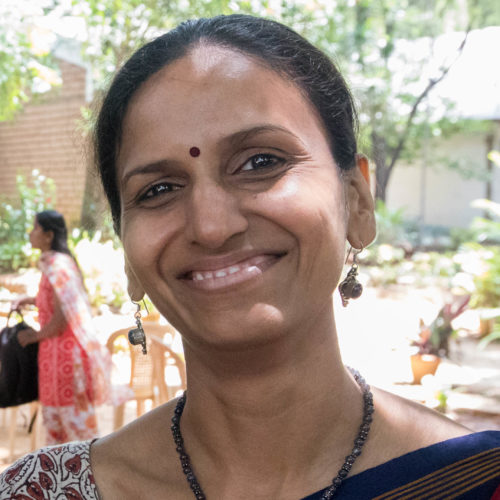 Uthara Narayanan: Spending six months with rural women way back in 2012, I discerned that financial management regarding debt management due to loans from money lenders was the biggest concern. Despite their efforts, drive and need for financial stability, these women were only wading deeper into debt, hopelessly waiting for a saviour.
All these years, these women were getting heuristic training, where they are told to separate the personal and the business, have two bank accounts, and save Rs 10 etc.
The women would agree, not wanting to hurt anyone, but there was no action. So to make them respond, we needed to work from a place of dignity and at the same time, expose them to the concepts of financial management. That was my challenge.
Being a firm believer in possibilities, I decided to break down the knowledge, skills and tools available around economical, psychological and social empowerment in a way that would enable the women to figure out what they wanted. I trusted them to figure out the solutions once the tools were provided. And our track record shows they did.
V&P: You have lived in urban settings all your life, yet you chose to work in some of the most rural communities. How did you get comfortable with that?
Uthara Narayanan: It's about what can we learn and change together for everybody's betterment. It's the notion of "collective growth" rather than personal growth. I think that I always had that attitude.
Being an outsider, I didn't know Kannada. But the fact that women are very forgiving, they will inspire you to talk. In six months, I learnt the language. I was the first trainer for them. I even dress like one among them when I meet them. If you show the honesty, they will just accept it. The moment you have a façade is when there is distrust.
V&P: What is the focus of the training modules you offer?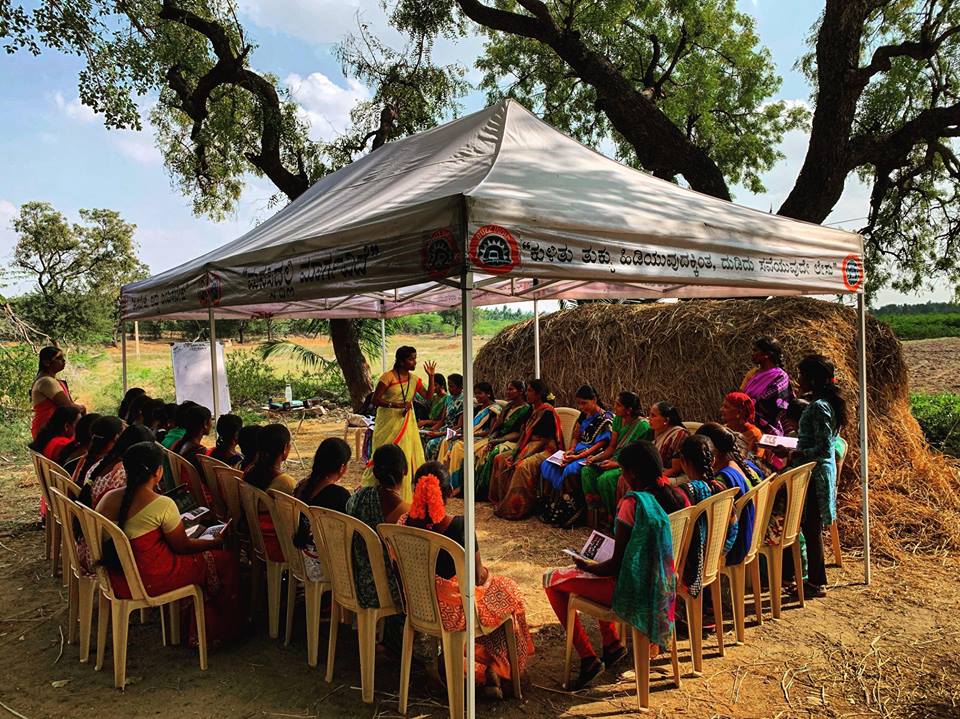 Uthara Narayanan: Initially, we focused on financial, business and personal growth. Over time, our understanding or deepening of the issues changed, the module as such remained the same. Now we have an economic, social and psychological tilt to it, which is based on the women's feedback.
And I guess that the biggest injustice in the world is not a lack of wealth, but the lack of opportunity. Given the opportunity, the change that a two-day training session brings about in the women is a wonder.
V&P: How did you build your own competencies and the modules for training the women?
Uthara Narayanan: I was home-schooled on financial management. Being a banker, my father kept accounts of the house since 1972. He would present the budget to me and my mom every March when the Finance Minister would present the national budget on TV.
Any requirement was to be mentioned during the budget time or else it would not be possible. It was later on in my life that I realised that everyone doesn't have a budget at home.
After the training, I would keep in touch with these women just to nudge them to do what they promised. The feedback was that they were saving money, they understood their expenditure better, and reduced the unnecessary expenditures. They moved away from money lenders and started new businesses.
I believe that what these women are receiving right now can be considered basic human rights which are central to developing everyone's potential.
---
Also Read: 12 Wonder Women Who've Made India Very Proud over the Years!
---
V&P: Can you describe how you engage with hundreds of rural women and keep the community connected?
Uthara Narayanan: Keeping the network and the connection strong is one of the main reasons behind the changes. I kept in touch with the first 300 women. It reached a point where 1,000+ women were coming, and we couldn't keep in touch.
We had thought of reaching 20,000 women by 2020. And we reached them by 2017. Then we decided to decentralise this 'keeping in touch' initiative.
Decentralising the mechanism was to find a local gelathi, meaning "a friend", who asks the usual general questions. We give standardised material to gelathis, so that everyone is on the same page.
I am proud to say we have 800 such women right now who are voluntarily giving their time to their own community.
V&P: Can you talk about a gelathi friend of the women and their role?
Uthara Narayanan: Yes, I can speak about a specific success story of a gelathi named Rajamma of Devanahalli. She heard about Buzz at a time when she couldn't be more in trouble.
Rajamma was working as a tailoring teacher in a local firm. She earned a meagre salary which went towards a loan that she had taken to build their house. This Rs 5 lakh loan, taken from a moneylender at a high-interest rate, was making her life miserable.
It was at this time that her friend coaxed her into attending our training, which provided her with a much-needed platform to analyse her life. To cut the long story short, she now has her own tailoring business at home. Her earning has increased, and she's no longer struggling to repay her loan.
Over and above her expenses, she has been able to save money as well.
V&P: What is the current geographical focus and your plan for expansion?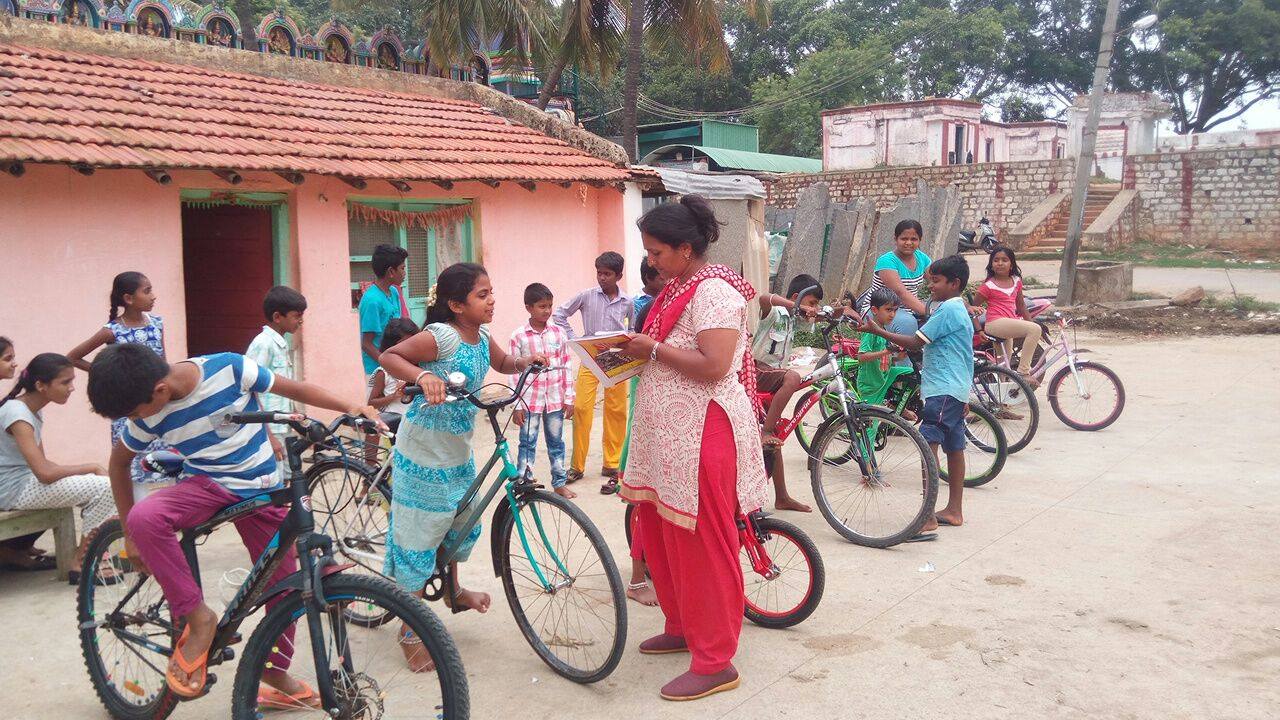 Uthara Narayanan: Our current focus is Tumkur, Kolar and Bengaluru. We have reached 1,00,000 women and certified them. This is a grassroots movement where women take charge of their problems and don't wait for somebody to come and solve them.
I attended a conference recently where I heard Aruna Roy and Ela Bhatt speak. None of them expanded but their ideas did. So, I believe that has to happen. And it is happening. The ripple effect of this revolution is being felt as far as Gambia for example, where I went and shared our best practices.
V&P: How are you mobilising your resources?
Uthara Narayanan: Citi Bank is one of our biggest funders. Aditya Birla Group is the other funder. Our new subscription model where every woman donates Re 1 and becomes a buzz woman club member is a new idea. Our training team themselves subscribe to this donation and pledge to support our cause and vision.
V&P: What would enable you to do what you are doing now?
Uthara Narayanan: Empathy and understanding from people who are not in this social space, especially people who fund. Trying to plug assembly-line and scale-up strategies from the manufacturing or service sector are detrimental to the social sector.
Also, the monetary measurement of everything is impossible. The world is measuring success in numbers while forgetting emotions, which is what has led to the deterioration.
V&P: What about your rapport with the government?
Uthara Narayanan: We work with them already. The Anganwadi teachers mobilise the women in the area. Working directly with the government is still under consideration.
V&P: What is your advice to budding social entrepreneurs?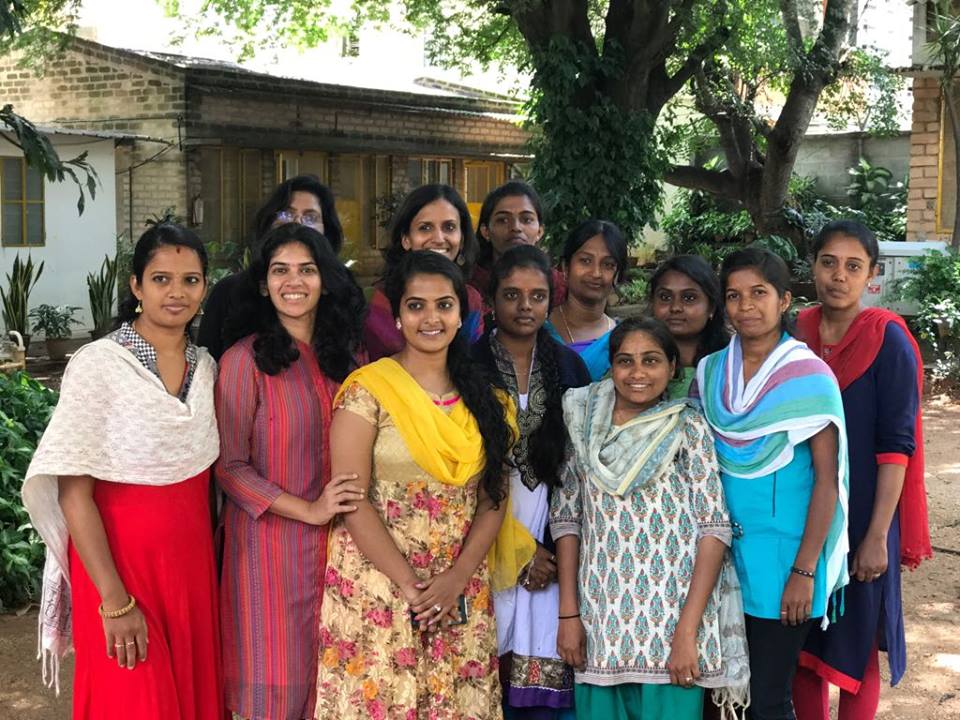 Uthara Narayanan: Most often, we are our own impediments to growth. As entrepreneurs, we need to invest time in self-reflection and self-awareness.
The other thing is to be really patient since we are dealing with the 'social' side of the world and not the material. Behavioural and social change take a long time, and we should not rush to scale. A lot of money will go down the drain with the rush to scale without really understanding the cause and the impact.
(Written by Venky Raghavendra and Pinky Thomas. Edited by Shruti Singhal)
About the authors: Venky Raghavendra, Vice President of Safe Water Network, enjoys interacting with social entrepreneurs and learning from their successes. Pinky Thomas is an aspiring development professional with an analytical inclination, with experience working in the USA and India. She considers herself a Philomath.
We bring stories straight from the heart of India, to inspire millions and create a wave of impact. Our positive movement is growing bigger everyday, and we would love for you to join it.
Please contribute whatever you can, every little penny helps our team in bringing you more stories that support dreams and spread hope.