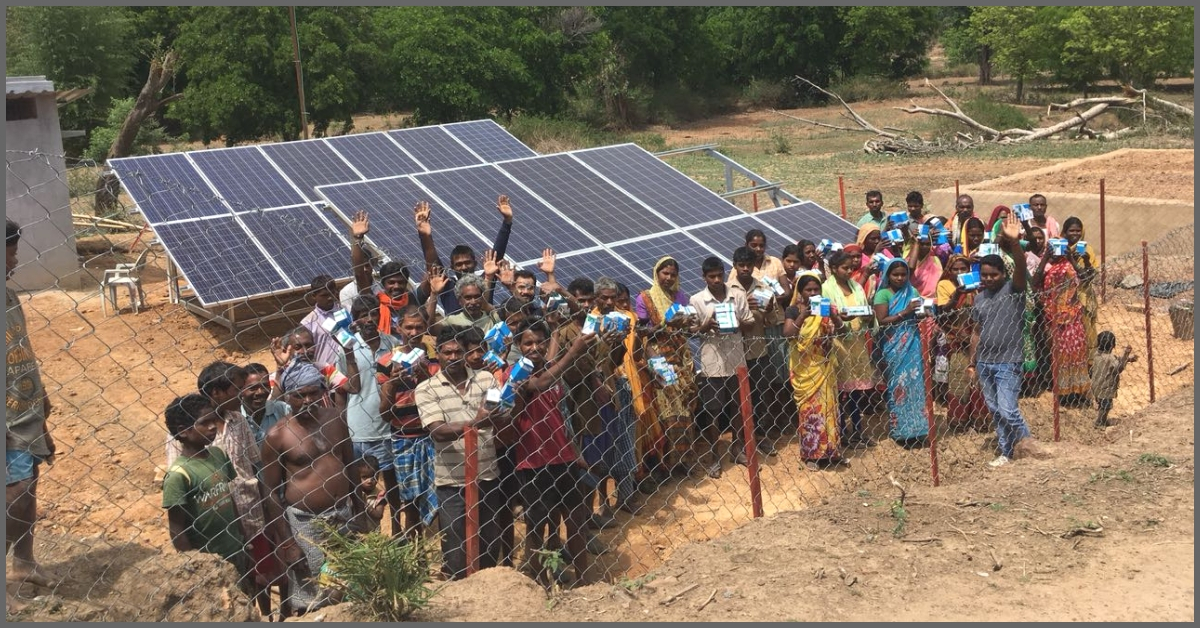 India has earned itself the title of being the fastest developing solar power industry in the world, while also boasting of being the lowest cost producer of solar power in the world.
In all probability, all your household appliances and gadgets run on the electricity that you get from the state run electricity grid which can be unreliable and also a cause of pollution and environmental damage. Wouldn't it be wonderful if you could have your own source of generating electricity, with the added bonus of reducing your carbon footprint?
Solar power can provide you with those benefits, and now it is possible for you as a household to harness the power of the sun.
---
If you are looking for some healthy clean eating snack options, then you could try this 7 day vegan roasted snack bundle available right here.
---
Given India's geographical location, there is ample sunlight all year long. According to this report, about 5,000 trillion kWh per year energy is experienced over India's land area with most parts receiving 4-7 kWh per sq. m per day.
Tapping into this potential, India has earned itself the title of being the fastest developing solar power industry globally, while also boasting of being the lowest cost producer of solar power in the world. With the government is working towards establishing solar power as a primary source of energy, there are various schemes that have been launched to encourage the domestic use of solar power.
Rooftop Scheme
Installing solar rooftop systems can help people generate electricity and use it for different purposes—residential, commercial and even industrial. While this is a great option, there are not many takers for rooftop solar panels due to their huge installation costs.
To make it easier, central and state governments have launched various schemes to encourage the implementation of rooftop solar panels.
What are these schemes?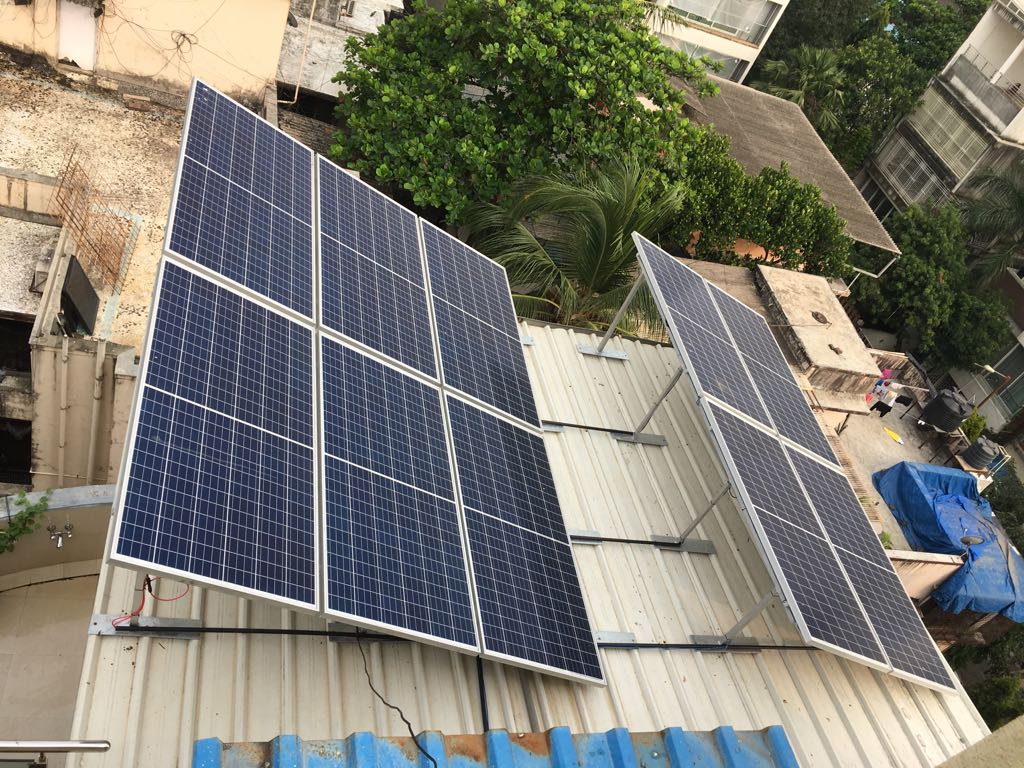 Those who plan to install rooftop panels can avail priority sector loans of upto 10 lakhs from nationalised banks. According to the Ministry of New and Renewable Energy, the central government pays 30 per cent of the benchmarked installation cost for the rooftop Photovoltaic system.
This is for the states in the general category, while the states and UTs in the special category i.e Uttarakhand, Sikkim, Himachal Pradesh, Jammu & Kashmir, and Lakshadweep, get upto 70 per cent of the predetermined installation cost.
Besides this, you can also sell surplus solar power generated in your household solar unit to the grid at Rs 2 per unit. This will be done through the concept of 'net metering'.
What is net metering?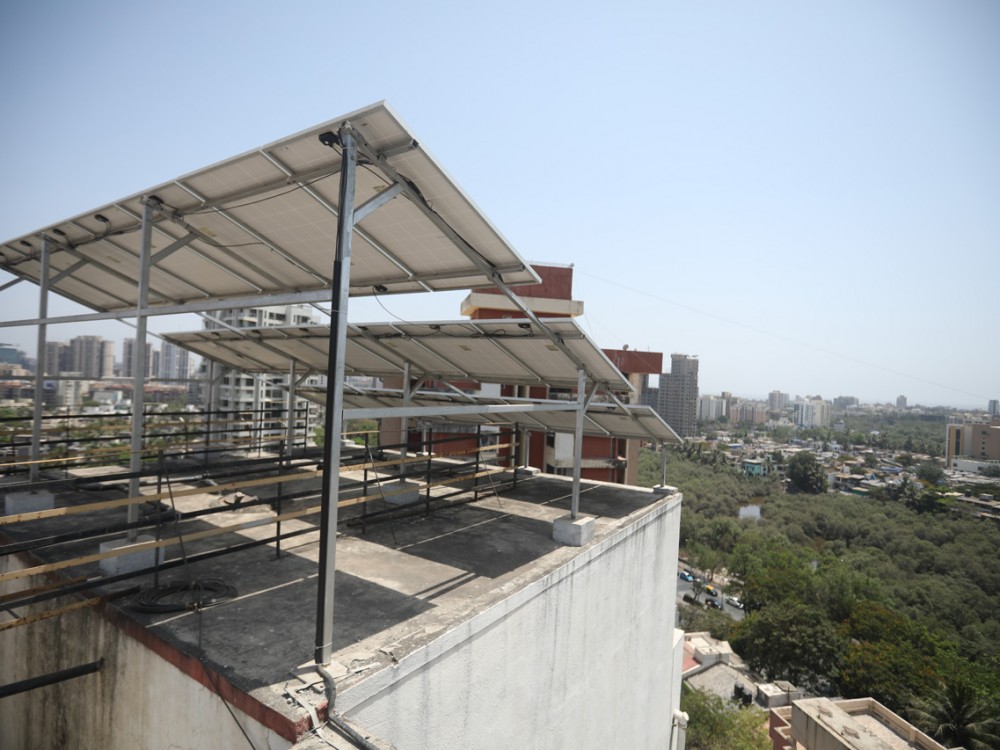 Net metering is a process in which the electricity board keeps track of the energy consumed as well as generated by a solar-powered house. It allows consumers to feed surplus solar power into the state's power grid when they don't need it, and receive a credit on their electricity bill.
For example, if you live in a state that has implemented the net metering policy, then you get credited for the electricity you give to the grid at the same retail price that you pay for the electricity you take from the grid. For more details on how this works, you can read this article here.
Does this really work?
As this report highlights, Retired IAF officers residing in Trishul Cooperative Housing Society in Mumbai spent Rs 8.38 lakh to install 40 solar panels atop their 14-storey building in November 2016. The electricity generated from these panels is powering the common areas of the housing society (lights, fans, elevators and motors) and has helped reduce the monthly electricity bill from Rs 20,000 to Rs 350 — a drop of almost 98 per cent.
A look at some state policies:
Tamil Nadu
As of January 2017, Tamil Nadu has the highest amount of solar power commissioned at 1590.97 MW. The Tamil Nadu government has taken several steps to promote renewable energy and its adoption. In 2013, the government issued an order offering a capital subsidy of Rs 20,000 for each 1 kW solar rooftop system installed.
Tamil Nadu's draft policy on solar power mandates that 30 per cent of the energy requirements for street lights, water supply and even public buildings is to be met from solar energy by 2022.
I-SMART – Gujarat
This programme launched by the state government is likely to directly benefit more than 2 lakh families to adopt solar in the financial year 2019-20. Under this scheme,  a subsidy of 40 per cent will be applicable to those who install systems upto 3 kilowatts (kW) and a subsidy of 20 per cent for a system of 3 kW to 10kW. To implement this rooftop solar policy, the state government has made a provision of Rs 1,000 crores. This scheme will only be available for residential customers.
Key points about rooftop PV systems under the subsidy schemes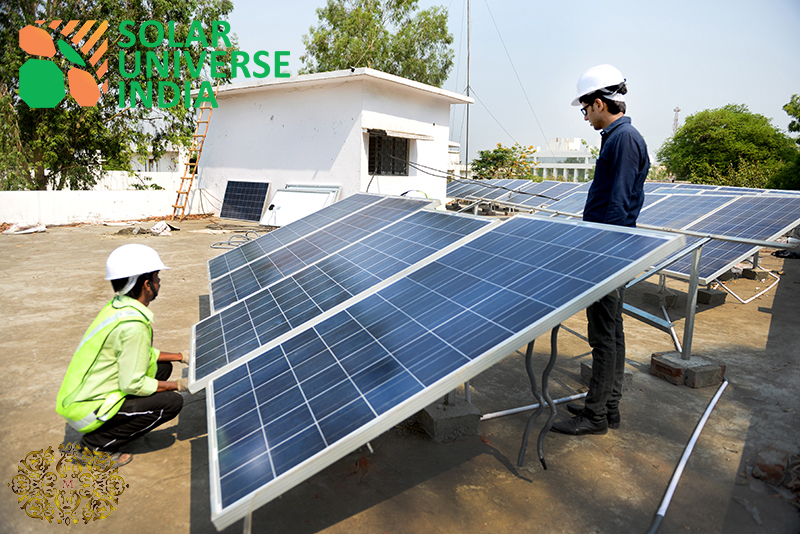 · Approximately 100 square feet of space is required for the installation of the rooftop PV system.
· The average cost of installation of rooftop PV system without subsidy is around Rs 60,000 – 70,000.
· After availing 30 per cent subsidy, people just have to pay Rs 42,000 – 49,000 for installing a rooftop PV system.
· In order to avail generation-based incentive, the customer should generate 1100 kWh – 1500 kWh per year.
· Under the scheme, a customer can earn up to Rs 2000 to 3000 per annum as generation-based incentive.
Application process for the scheme
· Interested people should contact their electricity provider to express their interest. Next, officials concerned will visit the installation site, assess it and give approval.
· They will also explain the necessary details for installation along with fee structure.
· Users can also seek approval for the installation of monitoring systems from the inspection officers during their visit.
· The customer needs to call the electricity provider for inspection after completion of the installation process as well.
· Next, the officer will inspect the installation and give their approval for availing the subsidy.
· Then, customers can avail the subsidy amount. They can also get tariff details of the excessive units that will be sold to the government.
While there are success stories, there are still many states who continue to be hesitant in providing a conducive environment for the robust growth of rooftop solar. DISCOMS are weary of sacrificing premium customers who pay a rather high tariff for electricity. According to this report, the approval process is yet another challenge for net metering policies in many states. In Karnataka, Tamil Nadu, Maharashtra, and Gujarat, for example, developers face lengthy approval processes which can last anywhere between three to six months. In contrast, the approval process in Delhi, Andhra Pradesh, Telangana, and Rajasthan are more streamlined and takes anywhere between 25 days to 30 days.
With solar energy being the energy of the present for a better future, India should be leading the way in moving from fossil fuel based energy to solar. It is definitely beneficial from multiple perspectives – including the environment (reduces pollution), economy (creates local jobs in installation, maintenance), and also helps reduce India's foreign currency burden by reducing imports. Eurpoean countries have demonstrated that large-scale domestic solar energy generation is viable, and it is only a matter of time that India also becomes a domestic solar powerhouse. Solar Energy is a clear winner and literally provides more power to you!
---
Also Read: Sun-Powered Superfoods: Meet the Hyderabad Entrepreneur Behind This Win-Win Idea
---
(Edited by Saiqua Sultan)
Like this story? Or have something to share?
Write to us: contact@thebetterindia.com
Connect with us on Facebook and Twitter.
We bring stories straight from the heart of India, to inspire millions and create a wave of impact. Our positive movement is growing bigger everyday, and we would love for you to join it.
Please contribute whatever you can, every little penny helps our team in bringing you more stories that support dreams and spread hope.