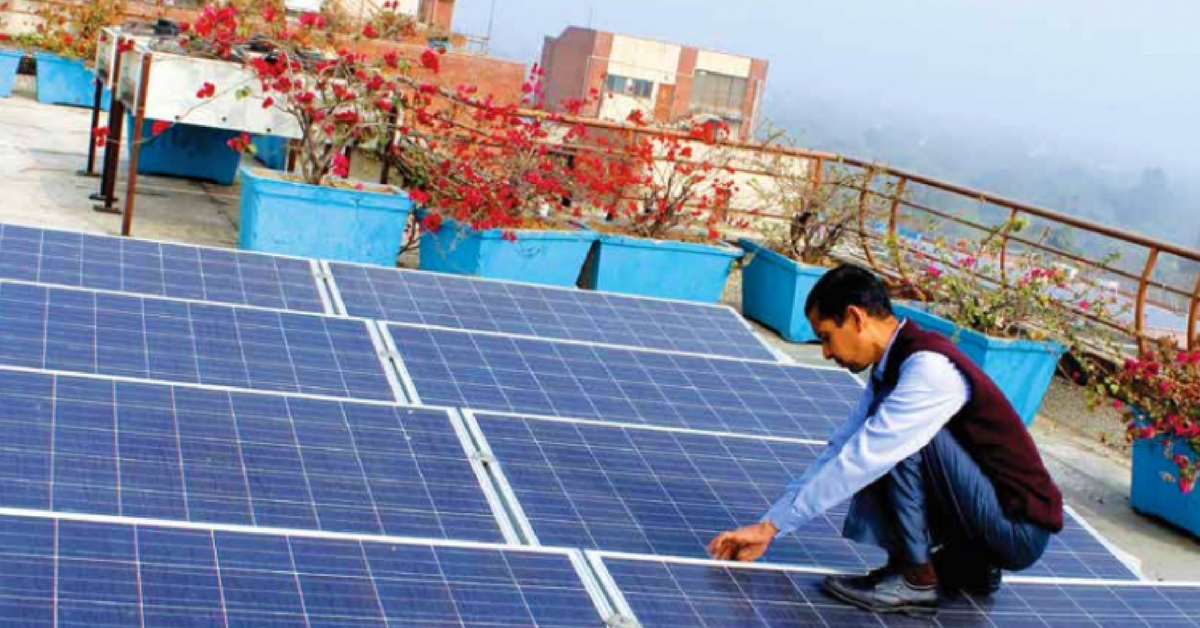 An easy way to convert a simple rooftop into a solar power plant, here's everything you need to know about the net metering system in India.
As solar panels have gotten cheaper over the years, more and more Indians have begun embracing the sun. The government, too, has thrown its weight and money behind the development of solar technology — the cheapest and most independent way for people to power their lives — to meet its ambitious target of generate 40 GW of power from rooftop projects by 2022.
And one of the ways the Indian government has been going about doing this is through net metering. An easy way to convert a simple rooftop into a solar power plant, this concept is viable and sustainable at both institutional and individual levels.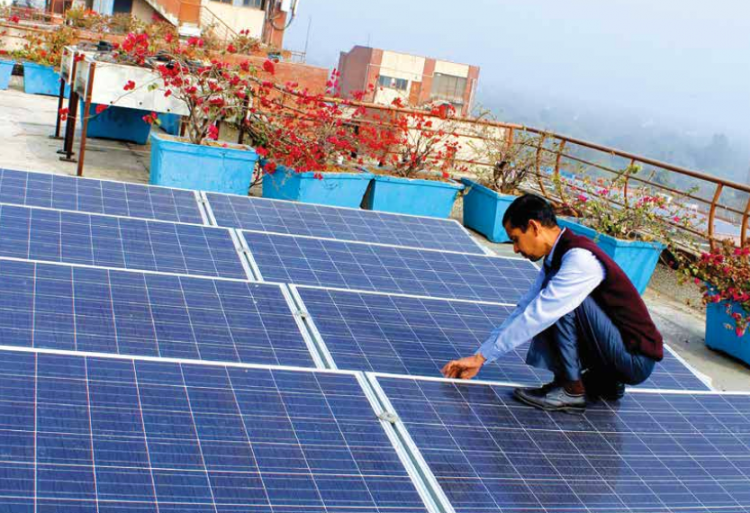 Unfortunately, thanks to a lack of awareness, solar adoption through net-metering is yet to pick up pace in India, even in the states and UTs where it has been implemented.
So before we go further, here's everything you need to know about the net metering system in India.
The Concept
Simply put, net metering is a process in which the electricity board keeps track of the energy consumed as well as generated by a solar-powered house. It allows consumers to feed surplus solar power into the state's power grid when they don't need it, and receive a credit on their electricity bill.
For example, if you live in a state that has implemented the net metering policy, then you get credited for the electricity you deliver back to the grid at the same retail price that you pay for the electricity you take from the grid.


Benefits
Since net metering solar systems are installed on the roofs of residential houses and commercial buildings, they do not require large tracts of land like their large solar park cousins.
Also, as they use the state-owned power grid as a giant battery, they don't require expensive battery backups to balance out the power consumption through the day. These reduces the expenditure on installation.
With net metering systems, you only pay for the deficit power consumed i.e. the difference between the power consumed by the household from the grid and the solar power generated from the panels. This drastically reduces your electricity bill while giving you an opportunity to earn an income.
Net metering system components like solar panelss, inverter and mounting structures need low to no maintenance. Since these installations do not require generators or batteries, considerable expense for their maintenance is avoided.  This saves not just your money but your time too.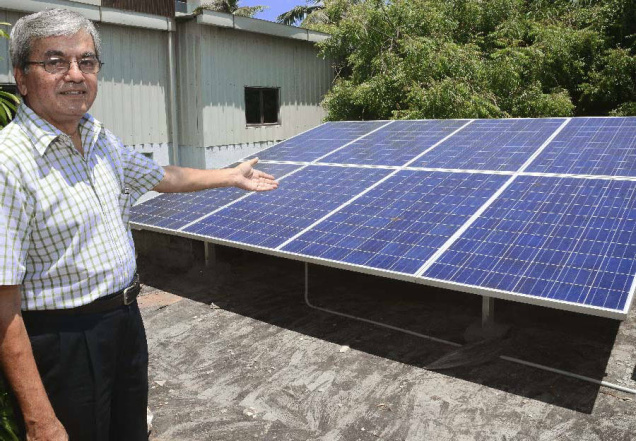 Improved Energy Utilisation
Power travelling from the grid to your home incurs significant transmission and distribution losses, thus wasting electricity generated by burning fossil fuels. These losses are almost nil in net metering systems as energy is generated and consumed at the same location.
This not only reduces energy congestion and stress on overall grid infrastructure more efficient, it also provide financial relief to the distribution companies (DISCOMs) and improved grid voltage to consumers.
Lower per capita energy footprint
Deploying net metering systems also incentivizes the adoption of localized power generation through renewable technologies. this helps cut down the country's per capita energy footprint.
How It Works
In a rooftop net metering system, the DC power generated from the solar panels is
converted to AC power using a power conditioning unit and is fed to the grid (the phase lines are selected depending on the capacity of the installed system and the regulatory framework specified by respective States).
These systems generate power during the day time, which is utilized fully to power captive loads and feed excess power to the grid. In case solar power is insufficient due to cloud cover or rain, the captive loads are served by drawing power from the grid.
To enable this system of net-metering, state electricity boards replaces the existing service connection meter with a bidirectional meter that displays the import and export energy separately. For more details, please see the relevant state-specific policies here.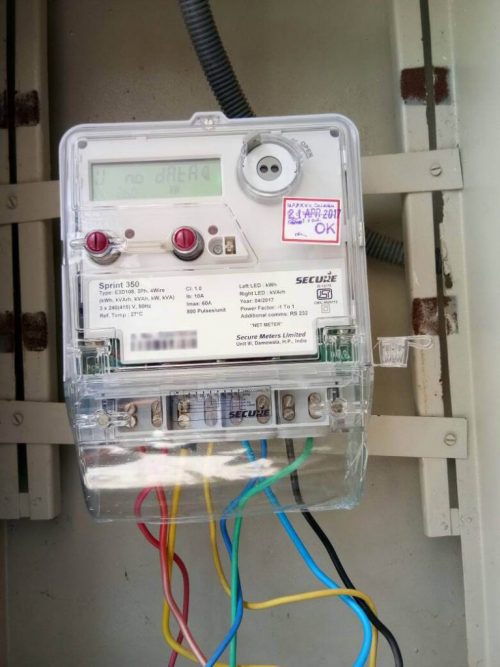 As for the capacity, rooftop solar systems from 1 kW to 500 kW can be set up on residential roofs, with about 12 sq.m of shadow-free area being required to set up a 1 kW grid at home. This are includes provision for clearances between the rows of solar panel arrays.
The solar panels themselves must be installed on the roof with a south facing tilt (at an angle that depends on the latitude of the location) while the grid inverter must placed indoors in a dry, safe and easily accessible place.
A great option in Tamil Nadu is the state government's Solar Net Metering Scheme. Under the scheme, the first 10,000 consumers in the state who set up 1kW systems will get a subsidy of 20,000 from the state government in addition to the Central government subsidy of 30,000. A 1kW rooftop solar power system costs between 80,000 and 1.2 lakh, based on the quality of the solar panels.

If one is worried that collecting the subsidy will be a long-drawn process, then one should take the direct route and do it himself. After all, do we worry about subsidy when we buy a TV, washing machine or a car? Just like them, a solar plant is also a device for our comfort and convenience with the bonus of being environment friendly!" says Chennai's famous Solar Suresh.
Government Assistance
The Ministry of New and Renewable Energy of the Government of India provides financial subsidies for solar panel systems subject to certain conditions.  The up-to-date benchmark cost and capital subsidy terms for rooftop solar systems may be checked on the website of MNRE (see: www.mnre.gov.in).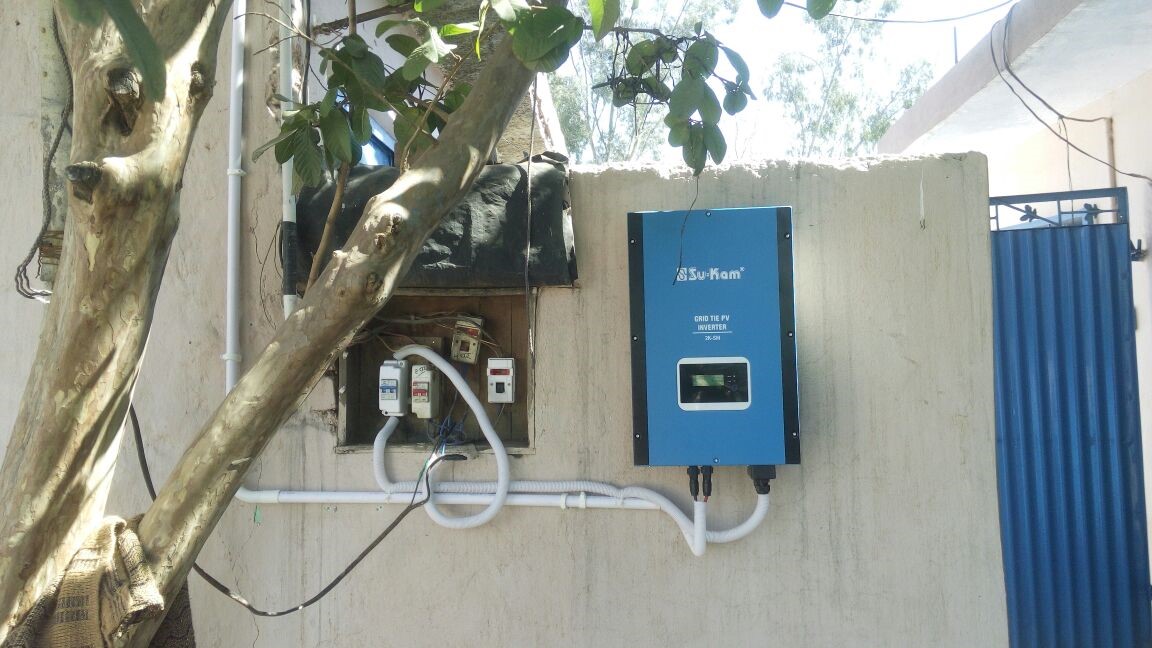 Department of Financial Services has also instructed to all Public Sector Banks (PSBs) to encourage home loan/ home improvement loan seekers to install rooftop solar plants and include cost of system in their home loan proposals.
The government is also planning to introduce a 'rent a roof' policy, under which developers will be able to take rooftops on rent/lease from households and then feed the solar power to the grid. After this, all the responsibilities such as maintenance will be with the developer.
Some Success Stories
NK Bhat, Mangalore
In January 2016, NK Bhat spent ₹ 6 lakhs to install a 5 kW solar net metering system in his house. Ever since, he hasn't paid a penny to the Mangalore Electricity Supply Company, instead get a payment of ₹ 2,000 from them every month — the system generates about 20 units of electricity every day, of which Bhat uses 8 to 10 units while the rest is sold back to the grid.
Vijay Dutt, Bengaluru
Six years ago, Vijay Dutt established a solar net metering system in his 5000 sq ft homestay in Bengaluru and was pleasantly surprised to find his power bills halved. Today, he only uses power from the grid during monsoons. Rest of the time, the self-produced solar energy is enough to power his huge homestay.
Trishul Cooperative Housing Society, Mumbai
On the initiative of retired IAF officers who resided there, Trishul Cooperative Housing Society in Mumbai's Lokhandwala area spent ₹ 8.38 lakh to install 40 solar panels atop their 14-storey building in November 2016.
The electricity generated from these panels is powering the common areas of the housing society (lights, fans, elevators and motors) and has helped to reduce the monthly electricity bill from ₹ 20,000 to ₹ 350 — a drop of almost 98%. This system generates 40-50 kWh electricity per day, preventing nearly 30 kgs of CO2 from being released into the air daily.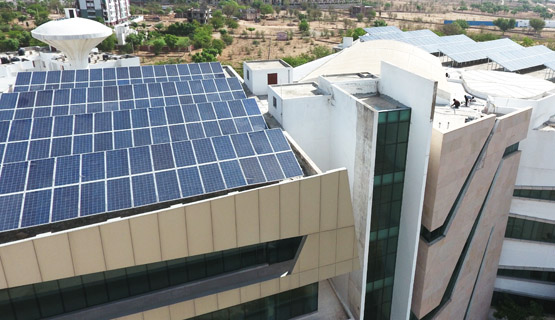 BKPS College of Architecture, Pune
Inspired by a government advertisement, the BKPS College of Architecture in Pune overhauled their electric supply to go solar.
Using approximately ₹6 lakh from the college development fund for the installation, an array of solar panels (that generate more than 8 kVA a year) was installed ans connected by a net meter to Maharashtra State Electricity Board (MSEB).
Dhundhi Village, Gujarat
In February 2016, six farmers in Dhundi village in Gujarat's Anand district registered the Dhundi Saur Urja Utpadak Sahakari Mandali (DSUUSM), the world's first solar irrigation cooperative. They had been inspired by Raman Parmar of Thamna village, who had earned ₹ 7500 (by selling power to the grid) within four months of installing a solar-powered irrigation pump.
The farmers of Dhundhi too decided to use net metering systems to run their irrigation pumps, drastically reducing their daily expenses while selling excess power to the local electricity distributor. Within two months, they had sold nearly 5,000 kWh of surplus solar energy to Madhya Gujarat Vij Company Limited (MGVCL)!
Like this story? Or have something to share? Write to us: contact@thebetterindia.com, or connect with us on Facebook and Twitter.
NEW: Click here to get positive news on WhatsApp!
We bring stories straight from the heart of India, to inspire millions and create a wave of impact. Our positive movement is growing bigger everyday, and we would love for you to join it.
Please contribute whatever you can, every little penny helps our team in bringing you more stories that support dreams and spread hope.